TERMS OF USE: There is a chance that some of the content on this page has changed since it was last updated. By reading this article, you consent to our Terms of Use and Disclaimer. Happy Travels!
DISCLOSURE: Some of our posts may contain affiliate links which we may receive a commission if you choose to book something through one of our links.
These are the best gay hotels in Mendoza, Argentina so you can explore the wineries and bodegas of the area in comfort.
Mendoza is the wine capital of Argentina. All those different Malbecs you tried at your favourite parilla in Buenos Aires (ours was Nicasia) were produced right here.
The region around Mendoza is the largest wine-producing area in Latin America and recognised as one of the wine capitals of the world. Most visitors head here for a wine pilgrimage, visiting the many bodegas and do lots of wine tasting. The city also has a small gay scene worth checking out but for us the real highlight was cycling around the beautiful countryside of Mendoza going from one bodega to another.
"For us, the real highlight was cycling around the beautiful countryside of Mendoza going from one bodega to another and sampling the delicous wines…"

If you're heading to Mendoza in February/March, be sure to check out the "Vendimia" grape harvesting festival. The city also has a gay festival alongside the Vendimia, which is one of the largest LGBTQ events in Argentina after Buenos Aires Pride.
There are a variety of different accommodation options in and around Mendoza, with most places being friendly and relaxed towards gay travellers. Atfer spending 2 weeks in the wine region of Argentina, we've put together in this post our favourite gay hotels in Mendoza, which we found to be welcoming towards us as a gay couple and were clearly used to hosting LGBTQ travellers.
Best area to stay in Mendoza
Mendoza isn't huge, which makes it pretty easy to choose the area you'd most like to stay. For us it came down to deciding whether we'd base ourselves in downtown or in the surrounding countryside:
Downtown Mendoza: if you want to be in the heart of the action, close to restaurants and the nightlife then you'll want to stay in the downtown area of Mendoza city. It's easy to get around the city by foot and you can take a tour to the wineries in the surrounding countryside.
Countryside of Mendoza: if you're looking for a more romantic stay and really want to experience the wine country of Mendoza, then you should choose one of the gorgeous wine hotels located outside the city, in Lujan de Cuyo or further in the Uco Valley. Here you'll really be able to relax and enjoy plenty of wine tasting.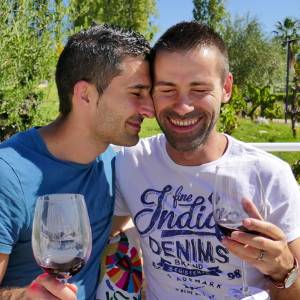 Must do in Mendoza: Wine tasting tour
Visit the finest wineries in the Luján de Cuyo area and learn about the winemaking process, taste the wines and enjoy a delicious lunch.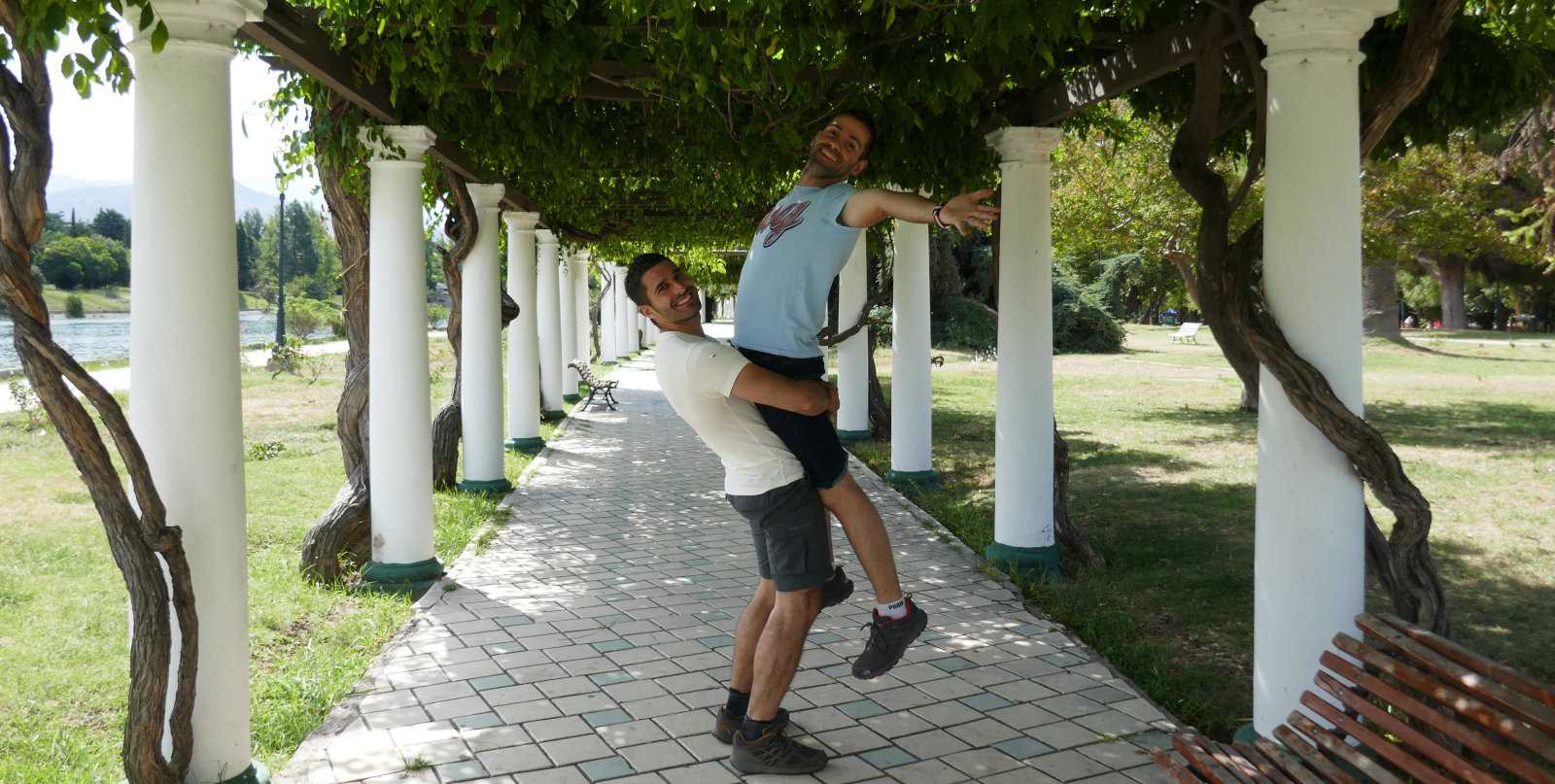 ---
01
Entre Cielos Luxury Wine Hotel & Spa
in Lujan de Cuyo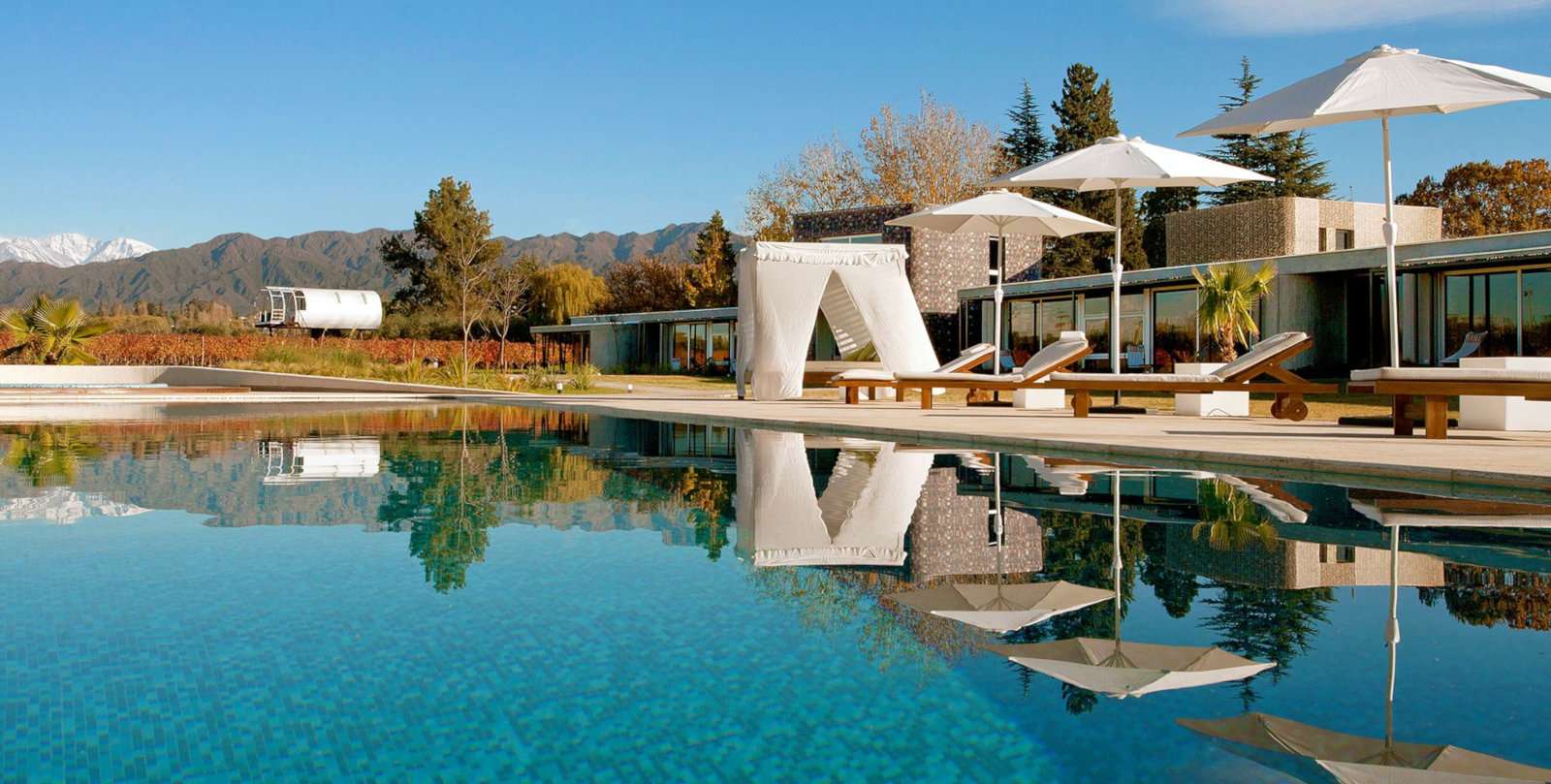 Why we love it
---
Quirky vineyard loft on stilts
Luxurious hammam
Jacuzzi and pool with Andes views
Modern Argentinean cuisine
Entre Cielos is our favourite place to stay in Mendoza. It is a luxury boutique hotel that effortlessly mixes solitude and sophistication.
Set within 20 acres of Malbec vineyards, you can stay in one of their luxurious suites like we did or even in the unique and exclusive loft-on-stilts private cabin which sits right in the middle of the hotel's vineyards!
The outdoor pool features comfy lounges and a romantic bed for two, perfect for relaxing poolside and enjoying views of the snowcapped Andes mountains.
Entre Cielos is also home to Argentina's first authentic Turkish hammam. We especially loved their grape-based treatments and the decadent Cleopatra and Sultan experiences which include hammam pool time, oil massages and delicious treats.
The on-site bistro serves traditional Argentinean food with a modern twist, and of course you will need to try their exclusive wine, the Gran Marantal, either during your meal or on one of their tasting tours.
Hotel staff can organise horse-riding through the vineyards as well as other excursions nearby. This is definitely a romantic place to relax with your loved one and indulge!
STAY WITH A GAY LOCAL
Misterb&b is the Airbnb equivalent for the LGBTQ community. Unlike on Airbnb, you know your host is gay, voiding any nasty surprises when you check-in. It is also a great way to meet gay locals and discover the underground gay scene. Click below to get 10 € (or $10) off our first booking.
02
Villa Mansa Wine Hotel
in Lujan de Cuyo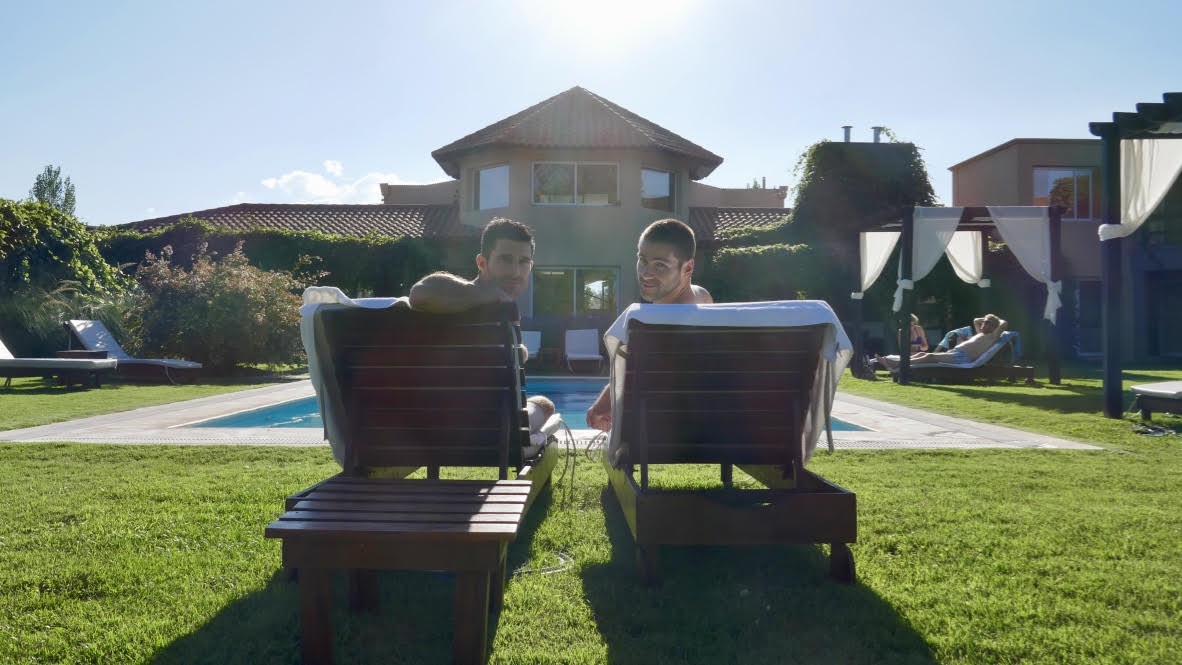 Why we love it
---
Cuvée suites look like giant wine barrels!
Bike rental available
Lovely pool and garden area
Easy to organise local winery tours
For something a little less expensive but just as charming, we highly recommend our stay at the Villa Mansa Wine Hotel.
With only around twelve rooms/suites, this place feels very intimate and homey, and is a lovely place to relax.
Rooms are bright and airy, with colourful decor and many featuring balconies over the leafy garden. There are even Cavée suites which look like giant wine barrels and come with a private Jacuzzi.
There's a small spa, so you can still enjoy some pampering including massages, sauna and a Scottish shower. The hotel staff are happy to help you book tours of nearby vineyards, and there are two cute dogs on the property who like to get pats from guests.
03
The Vines Resort and Spa
in the Uco Valley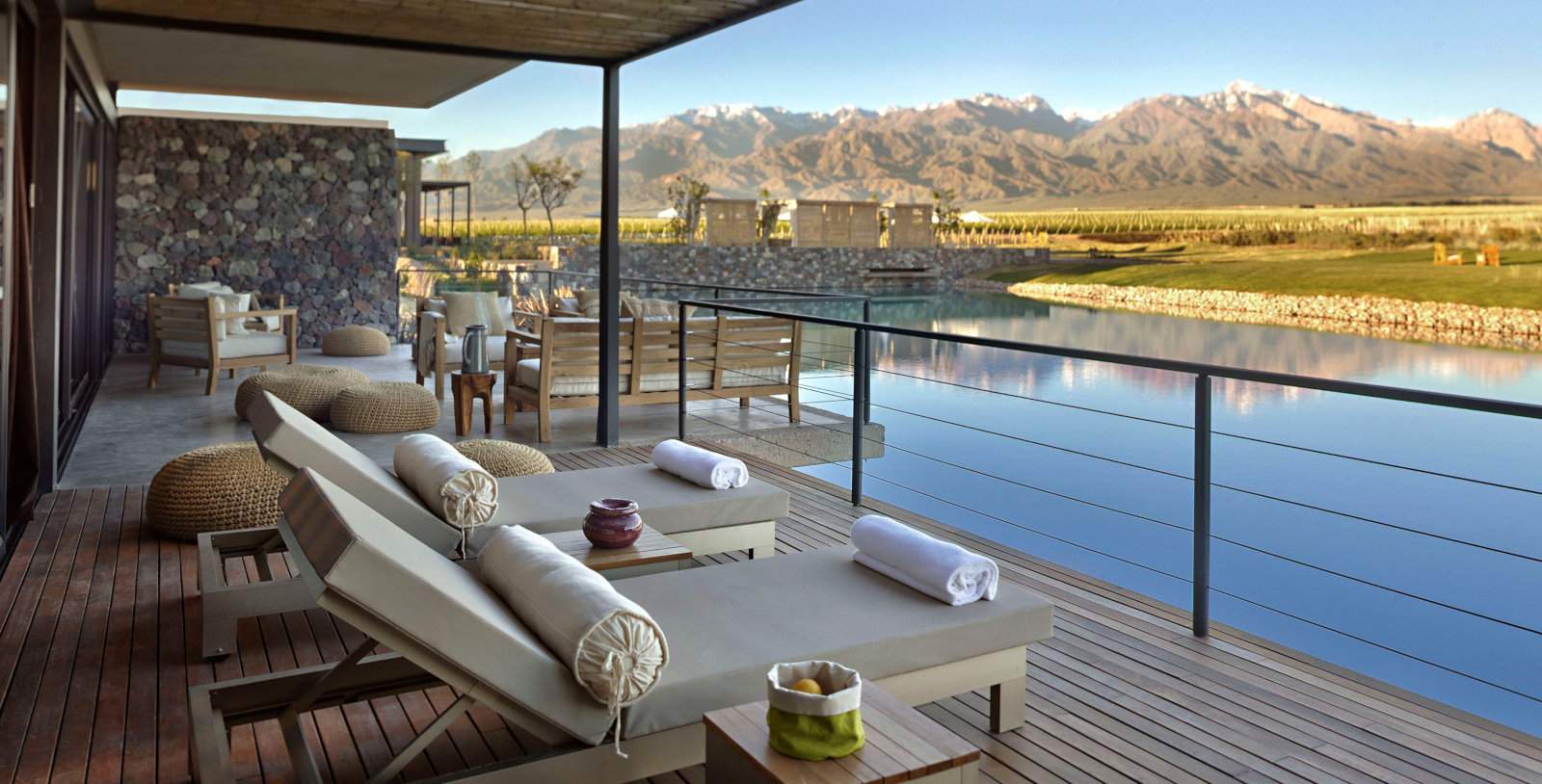 Why we love it
---
Pool-side restaurant terrace
'Floating' gym with amazing views
Romantic luxury villas
Blend your own wine!
The Vines Resort and Spa is a truly gorgeous place to relax, but there's also so much to do here!
The decor is rustic-chic; think stone walls and earthy tones with touches of luxury and, of course, breathtaking views of the Andes mountains.
We love the romantic luxury villas, some with fireplaces and terraces. You will be able to swim in the temperature-regulated outdoor pool, relax in a poolside cabana or eat on the restaurant's terrace next to the pool.
The state-of-the-art gym is in a building on stilts and seems to float above the vines. You can work out on the deck and enjoy the breathtaking views, and there's even the option for outdoor classes – sunrise yoga anyone?
Adventurous types might like to go galloping on horseback through the vineyard with authentic Argentine gauchos, fly-fishing nearby or learn the art of wine-making by blending your own wine in the winery!
Flying to Mendoza soon?
The most convenient way to get from the airport to the city center is via private transfer. You can also use the public taxis available outside the terminal but make sure you ask the driver to use the meter. Book your private transfer now to avoid queues at the airport.
04
Park Hyatt
Downtown Mendoza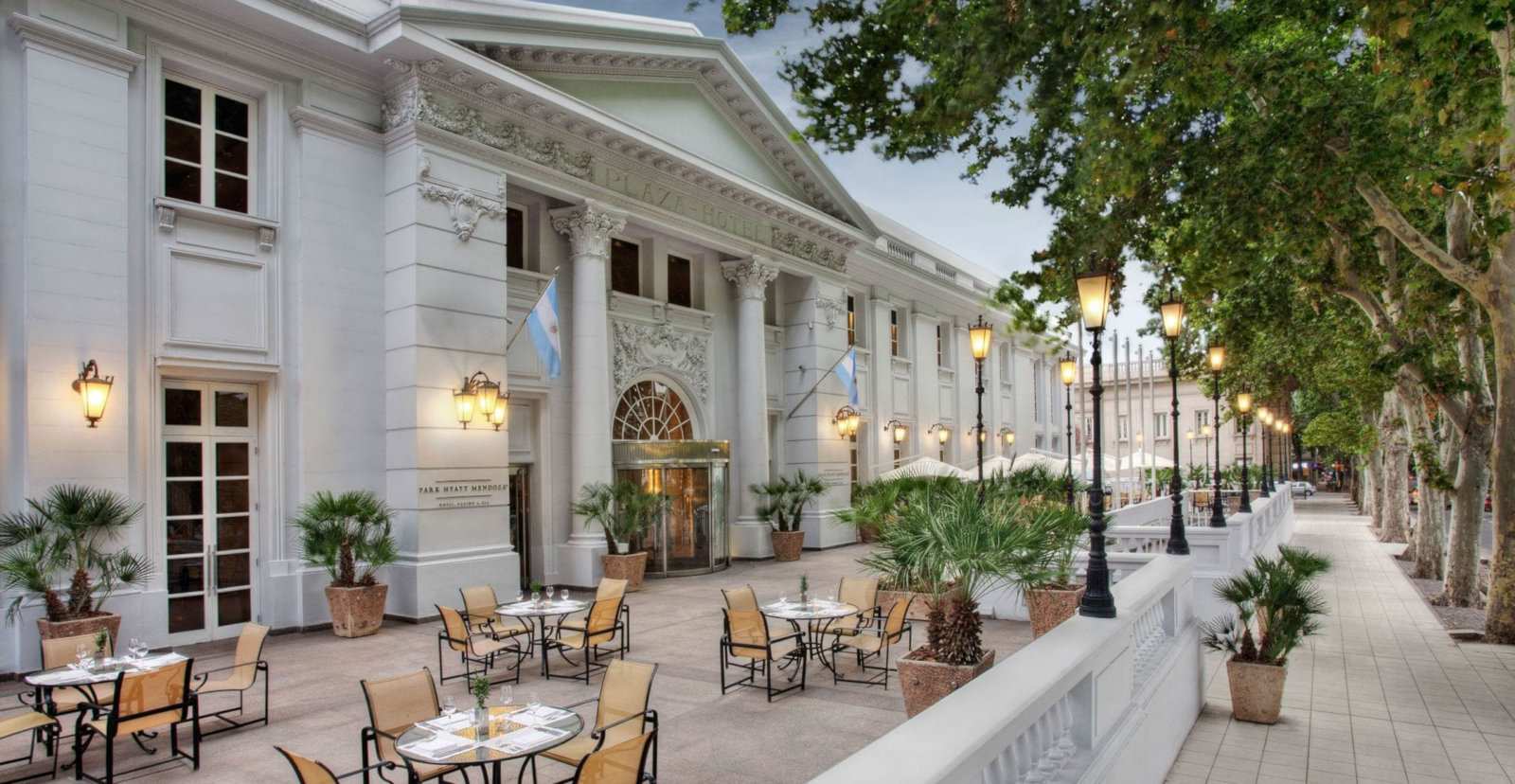 Why we love it
---
Excellent location in the city
Gorgeous colonial building
On-site casino and spa
Secluded pool and Japanese garden
If you're after luxury in the heart of Mendoza city then the Park Hyatt is the place to go.
The hotel is in a beautifully restored 19th-century Spanish colonial building, which has been updated with all the mod-cons.
Rooms and suites are contemporary, elegant and spacious; with lovely wood features and rich colours throughout.
You can choose from a variety of wellness options in the Kauna Club and Spa, including spa packages specifically for men. We love that their skincare range is derived from Mendoza's wines!
Visitors always rave about the friendly and helpful staff, who are happy to help you book wine tours and activities in the area. There's a two-level casino with a cool bar, and if you travel with a doggy friend you'll be happy to know the hotel is pet-friendly.
Don't miss out on relaxing by the pool and enjoying the secluded Japanese-style garden, as well as dining in the three hotel restaurants.
Gay travel guide to Mendoza
Discover the best gay hangouts in the city, where to eat, activities to do, travel tips in our gay guide to Mendoza
05
Chill Inn Hostel
Downtown Mendoza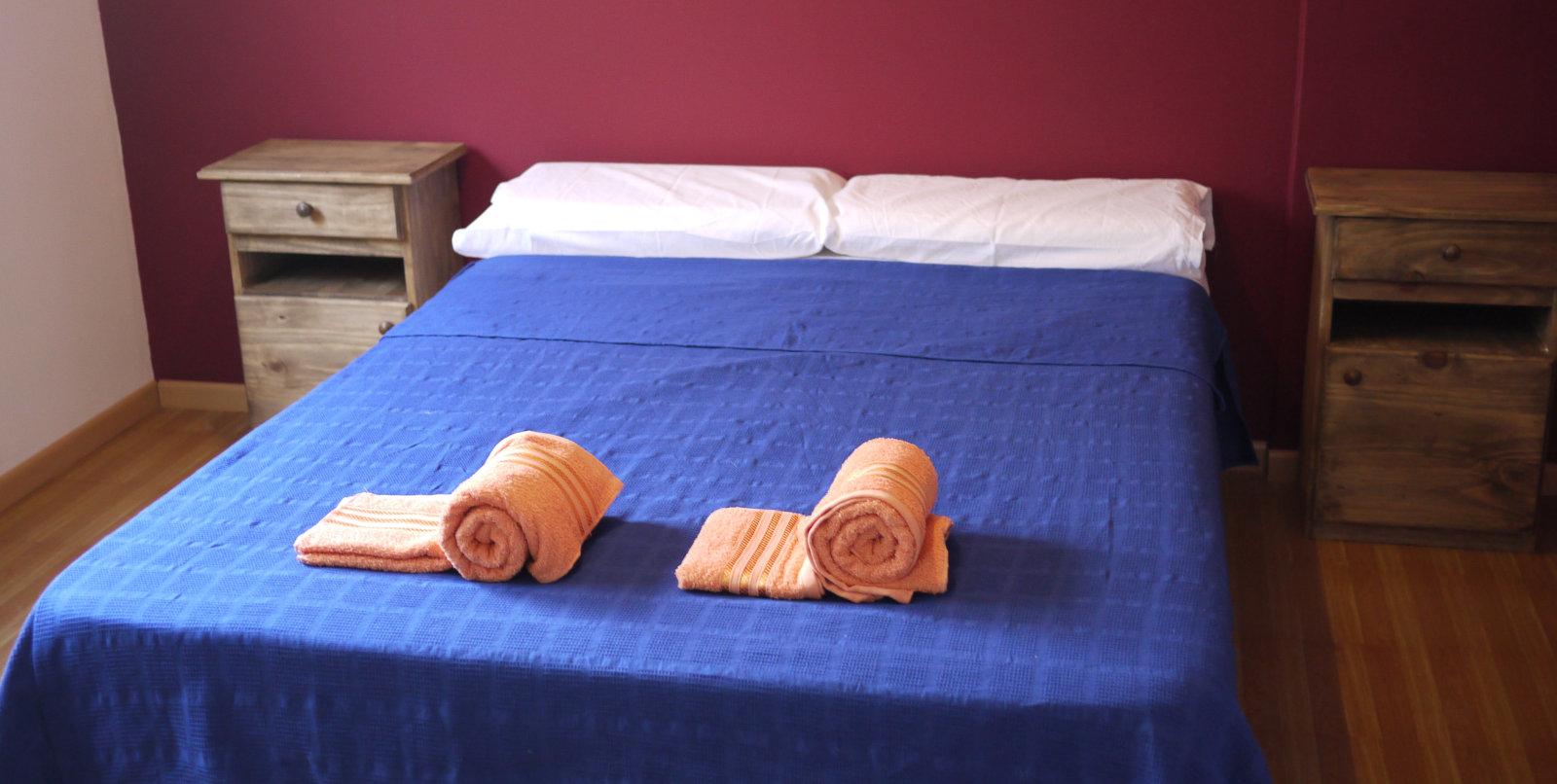 Why we love it
---
Great budget option
Convenient location
Friendly and helpful staff
Breakfast included
For a more budget-conscious option we love the Chill Inn Hostel, located right in the heart of Mendoza city near the best bars and restaurants.
You'll be in walking distance of the major sights as well as amenities like supermarkets and cafes.
The Chill Inn is perfect if you want to make new friends as there's a shared kitchen as well as a fun games room and a pool with barbecue area.
The staff are friendly and 'chill'; and on-hand to help you book winery tours or just give recommendations for the area.
You can choose from mixed or single-gender dorms as well as private rooms with shared or private bathroom. If you're looking to party and socialise in Mendoza without breaking the bank, then The Chill Inn is the place for you!
---
Happy travels are safe travels
We recommend you always take out reputable travel insurance before your next vacation. What happens if you suffer from illness, injury, theft, or a cancellation? Many gay travelers forget about it and regret it when something happens. Better to pay a small price and have peace of mind and not worry.