TERMS OF USE: There is a chance that some of the content on this page has changed since it was last updated. By reading this article, you consent to our Terms of Use and Disclaimer. Happy Travels!
DISCLOSURE: Some of our posts may contain affiliate links which we may receive a commission if you choose to book something through one of our links.
This is our guide to seeing orcas off Peninsula Valdes in Patagonia, one of the best places in the world to see killer whales.
Peninsula Valdes is one the best spots in the world to see killer whales (orcas) in the wild. This is the place they come to hunt and entertain their enthusiastic audience watching on.
Orcas love this particular part of Argentina because of the large abundance of one of their favourite food prey: seal pups. If you're lucky, you'll see the orcas close up when they come right up to the beach to catch their supper.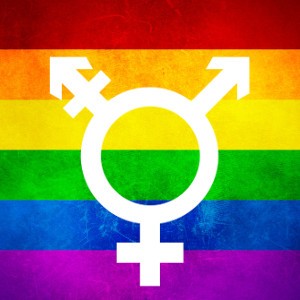 Advice for LGBTQ travellers to Argentina
Peninsula Valdes is located in the Chubut Province of Argentina – a country we think is one of the most gay friendly in the world. Whilst there is no gay scene here, the locals are accustomed to dealing with LGBTQ travellers and we never experienced any problems at all. If you're looking for wildlife and nature, this is the place to come. However, if you want to party, then we recommend the gay scene of Buenos Aires. For more, read our interview with Juan about gay life in Argentina.
A quick fact check about killer whales
Despite their name, killer whales are not dangerous and there is no evidence of them ever having attacked humans in the wild. Killer whales is the nickname given by the Spanish whalers in the 1700s when they noticed that orcas were hunting whales for food.
To learn more about orcas and the sad story of why they should not be kept in captivity by places like SeaWorld, we strongly advise you watch the documentary called Black Fish.
Killer whales have no known predators in the wild, so they freely hunt without fear of being attacked by another marine animal. They feed on seals, sea lions, penguins, fish, dolphins, sharks and even whales.
Seeing killer whales in Peninsula Valdes is not an exact science but more a matter of luck. However, if you follow our this guide to spot killer whales, you will definitely maximise your chances to see these beautiful animals.
See whales in the wild!
Take a tour to see whales, seals and all the wildlife Patagonia has to offer. We love this full-day tour which includes whale watching by boat as well as walking near elephant seals and possibly even seeing killer whales, guanacos, skunks, armadillos and more!
When to visit Peninsula Valdes
Orcas are found around the coast of Patagonia all year round. The best time to spot them is in October and November when they are most likely to come close to the shore to hunt Elephant seal pups.
Elephant seals can be found throughout the year at Peninsula Valdes. In September the pups are born, so by October they are a few months old and are often splashing around in the water, making them an easy target for the hungry orcas.
Another good time of year to visit is in March and April, when sea lions pups are splashing around.
When is Orcas season at Peninsula Valdes?
Between October to December, your best bet is at Caleta Valdes on the Eastern end of Peninsula Valdes, where Elephant seal pups swim around in the shallow waters.
Between March and April, you are more likely to see them at Punta Norte in the North of Peninsula Valdes, where baby sea lion pups are swimming around.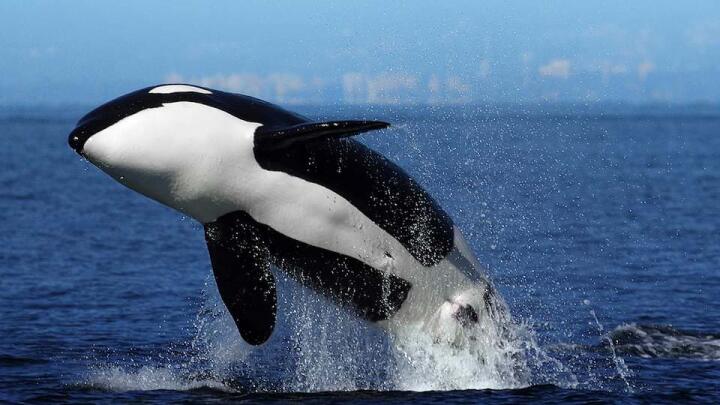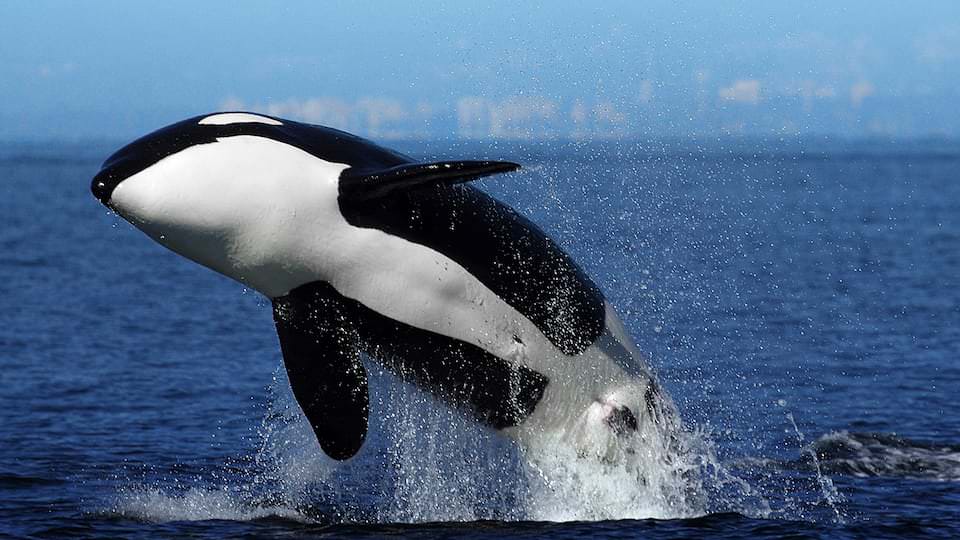 Time your visit with a high tide
Killer whale attacks are more likely to occur during high tide (or a bit before/after), so it's worth coinciding your visit in accordance with high tide. There are 2 high tides each day, which you can check on the Argentinian Government website:
Go to www.hidro.gov.ar
1 – Select: "tabla de mareas" in the "Marea" section
2 – In the "Lista de Puerto Patrones" box on the left select Puerto Madryn
3 – In the "Seleccione Trimestre" box on the right select the time of year you're visiting
4 – Select: "Ejecutar la Consulta" and on the next page scroll down to find the day/month you are checking for
5 – Add 2 hours if going to Caleta Valdes or 3 hours for Punta Norte
6 – Once you've calculated the time the high tide is likely to happen, you can plan your visit around this. Aim to arrive at your viewing spot around 2-3 hours before high tide just in case the orcas arrive early.
Good weather matters
As with all safaris, when the weather is clear and the sea is calm, you maximise your chances of spotting the orcas. If the sea is rough and the water choppy, it will be harder to spot them.
Scuba Dive with Sea Lions
One of the best memories we have of Patagonia is diving with Sea Lions. You can interact with these friendly dogs of the sea on a unique scuba diving experience from Puerto Madryn.
Where to stay in Peninsula Valdes?
The more time you spend waiting, the higher your chances of spotting the orcas. Most people will base themselves in Puerto Madryn and take a day trip up to Punta Norte and/or Caleta Valdes, a 3-4 hours drive each way.
If you have the budget, you can instead choose to base yourself in a private estancia in Peninsula Valdes with direct access to the beach. By being in the middle of it, you will definitely maximize your chances of spotting killer whales.
There's also some accommodation available in the town of Puerto Pirámides. While it's about an hour's drive away from the viewing hot spots, it's still on the peninsula and much closer than Puerto Madryn. Note that the beautiful Faro Punta Delgada Hotel De Campo did not survive the Covid pandemic and has since closed its doors for good.
01
Estancia Rincón Chico
in Peninsula Valdes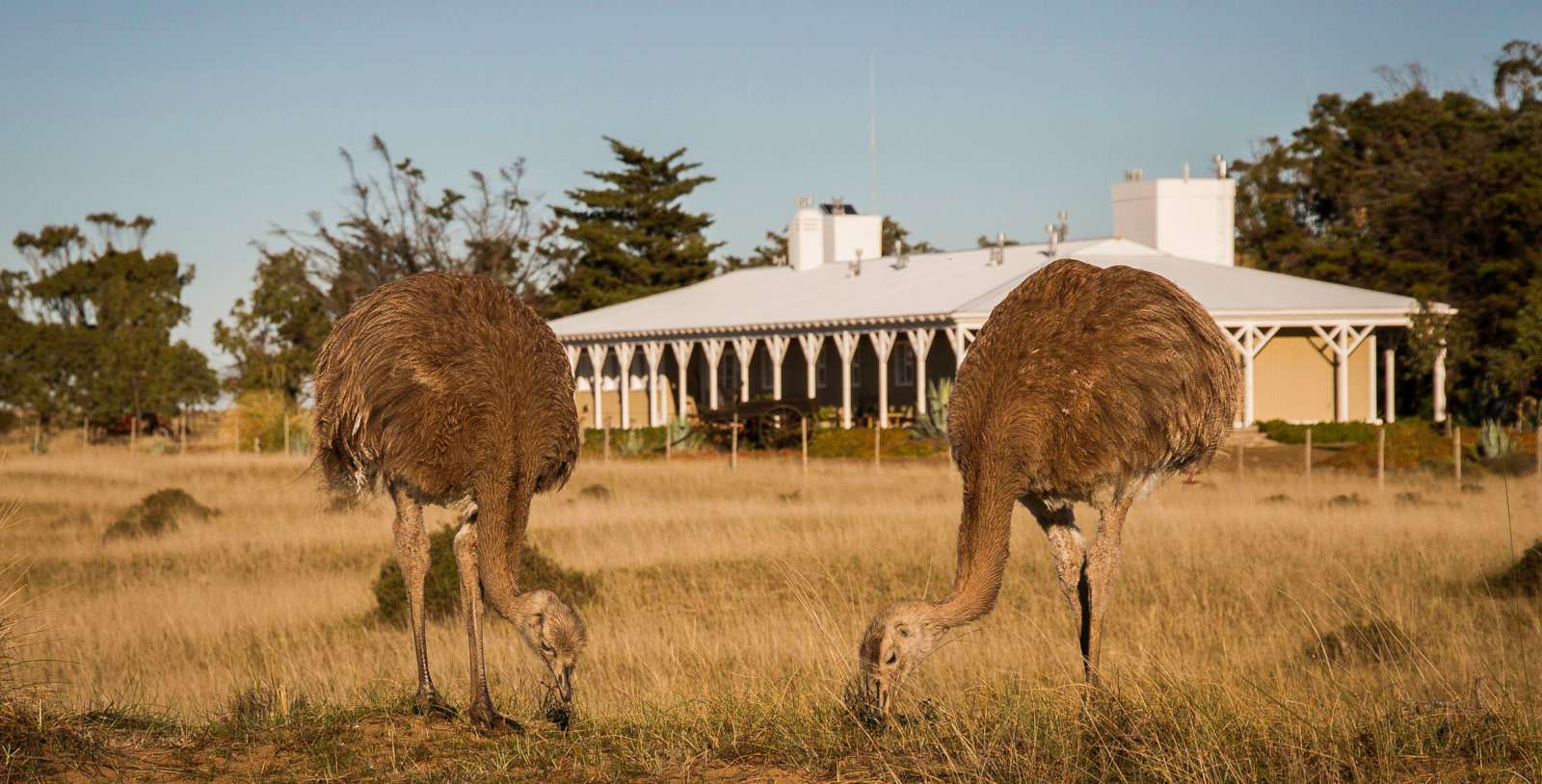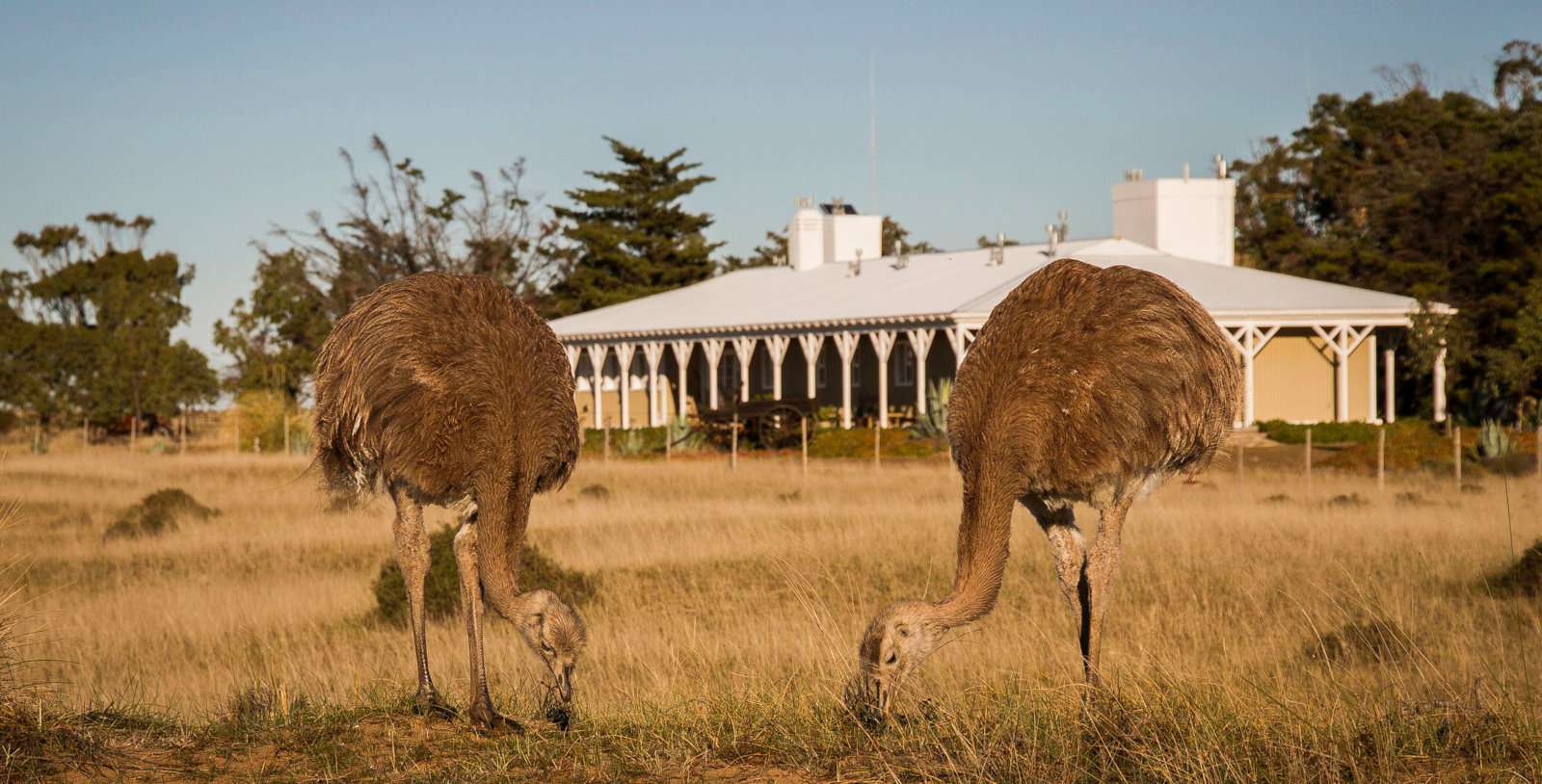 Why we love it
---
Beautiful old English-style building
Family-owned ranch with lovely hosts
Perfectly located for wildlife watching
All-inclusive meals, board, and exploration
Rincón Chico is a traditional Patagonian estancia (horse ranch), constructed in the style of old English houses from the late 1800s.
It is also very remote, with limited satellite WiFi powered by a generator for a few hours in the evening. But it's the perfect place to unplug and get close to nature, in fact, as close as it's possible in some places!
All activities are included in the rate; activities such as hiking, mountain biking, birdwatching, and walking on the beach alongside elephant seals. The fifth-generation hosts María and Augustín will help you organize more tours or adventures such as kayaking or snorkeling, while also sharing their wealth of knowledge and delicious home-cooking.
While it might be rustic and isolated the interior of the lodge is gorgeous, with wooden floorboards and rooms filled with interesting historical decor. The bedrooms are cosy and welcoming, as are the common areas. Rates for rooms at the Rincon Chico Estancia have to be requested by email: [email protected].
02
Oceano Patagonia Wild Coast Residence
in Puerto Pirámides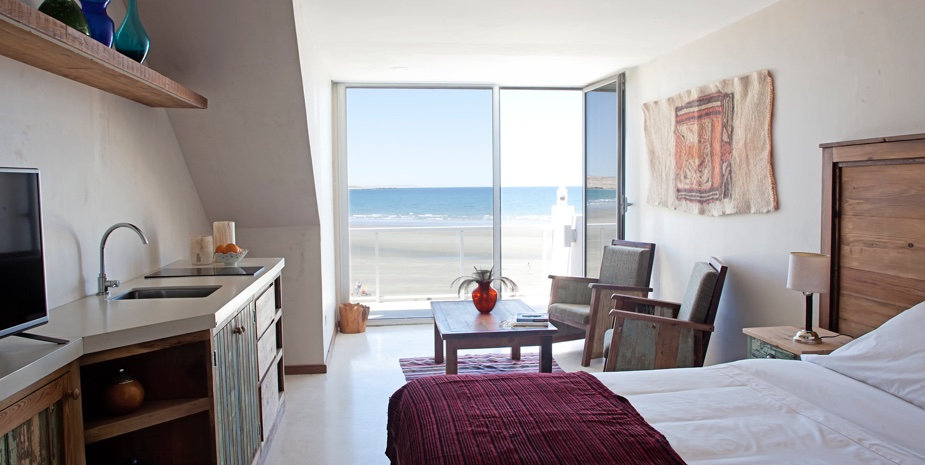 Why we love it
---
Stunning beachfront location
Basic breakfast ingredients provided
Great base for exploring the peninsula
Partly self-contained 'aparthotel'
The accommodation options in Puerto Pirámides are limited, but the eco-friendly 'aparthotel' Oceano Patagonia Wild Coast Residence is far and away the best.
Ideally located in a small town near restaurants and local tour companies, you'll easily be able to use it as a comfy base to go wildlife-watching on the peninsula.
The major drawcard is the stunning views over the water, which you'll be able to enjoy from your bed or private balcony. Here you might even spot killer whales (and other whale species) from the windows/terrace of your partly self-contained accommodation. We love the airy feel of the rooms, with white-washed walls and colorful details in the decor.
There's a small kitchenette so you can cook for yourself which comes stocked with jams, eggs, juices, and in the evening you are provided with a fresh loaf of bread for breakfast the next day. The Oceano Patagonia is also a slightly more affordable option than the estancias, so it's perfect if you are looking to explore the peninsula on a budget.
---
Happy travels are safe travels
We recommend you always take out a reputable travel insurance before your next vacation. What happens if you suffer from illness, injury, theft, or a cancellation? Many travelers forget about it and regret it when something happens. Better to pay a small price and have the peace of mind and not worry.