TERMS OF USE: There is a chance that some of the content on this page has changed since it was last updated. By reading this article, you consent to our Terms of Use and Disclaimer. Happy Travels!
DISCLOSURE: Some of our posts may contain affiliate links which we may receive a commission if you choose to book something through one of our links.
Openly gay Prince Manvendra from India tells us all about his inspiring coming out story and the future of the LGBTQ community in India.
How many of you knew that famous historical figures like Leonardo da Vinci, King James, Julius Ceasar, and William Shakespeare all experienced gay love at one point in their lives?
Creating a dialogue around queer history and international gay rights is the best way to move forward as a culture. By talking to each other and normalizing LGBTQ identities, we believe we will make significant progress towards equality for all. This entire concept is something that Prince Manvendra Singh Gohil has long understood on a deep level.
Prince Manvendra is the first openly gay prince, not just in India, but in the entire world. By coming out, the prince has made huge strides for the LGBTQ community, especially in India, where the act of homosexuality was legalised in 2018. Indian society is particularly strict and conservative, but it is still inching closer towards being one of the best gay travel destinations in Asia.
In this interview, we take a glimpse into the life story of Prince Manvendra, his hopes for the future of the LGBTQ movement in India and his take on the highlights of gay India.
DON'T MISS OUT!
Join our newsletter
Subscribe now to receive our latest interviews with gay locals, in-depth gay travel guides, inspiring stories, savvy planning tips, and exclusive discounts on gay tours.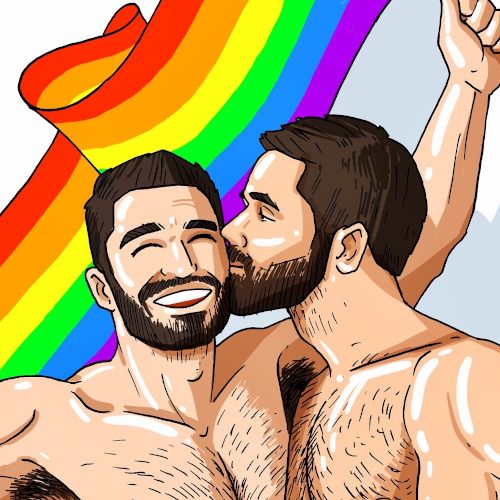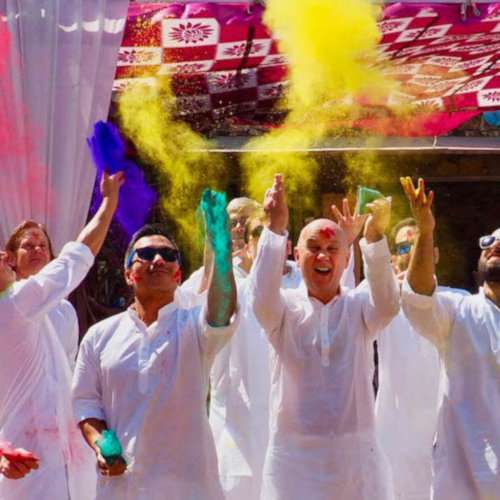 See the colors of India on a gay tour
Taj Mahal – check! Holi Festival – check! 12 days of fiery vindaloos and aromatic curries – check, check, and check again! Our friends at Out Adventures have really outdone themselves with their cultural tour of India. The all-gay adventure snakes through the colorful province of Rajasthan, giving travelers an unfiltered look at one of the world's most fascinating countries and authentic cultures.
Hello, Prince Manvendra, welcome to our blog! Please introduce yourself:
Namaste! My name is Manvendra Singh Gohil and I am the crown prince of the city Rajpipla in Gujarat, west India. Despite being from Rajpipla, I currently split my time between my palace in Gujarat, which is known as Hanumanteshwar, and my home in Mumbai. I will soon be turning 55 years old.
I am openly gay and live with my husband, DeAndre Richardson who is originally from the US. We met back in 2009 and got married in the US in 2013. DeAndre has now been accepted into my family and as such has been titled by our marriage as "Duke of Hanumanteshwar". Before coming out, I was married to a woman but we divorced after a year together.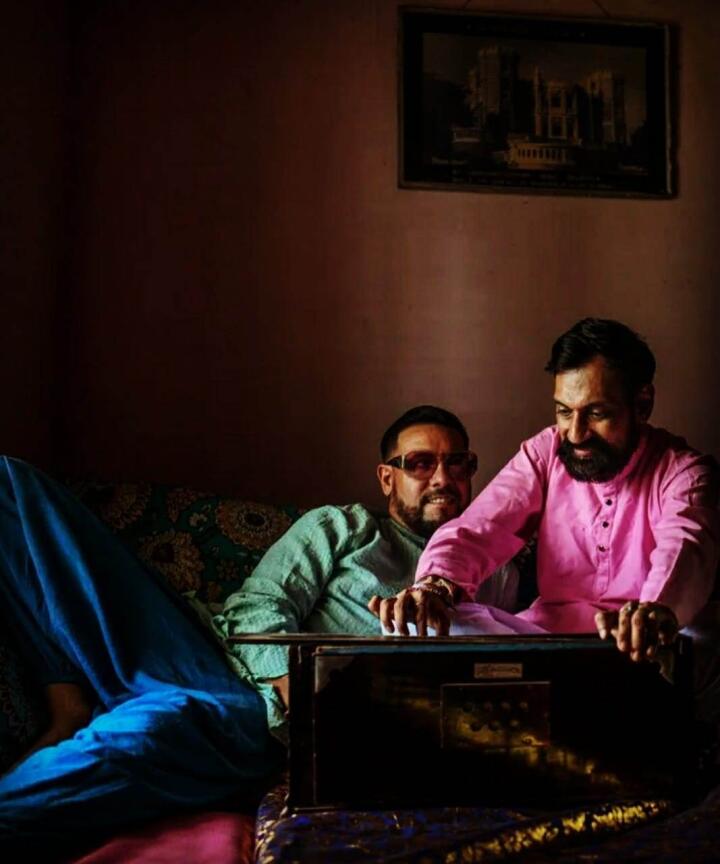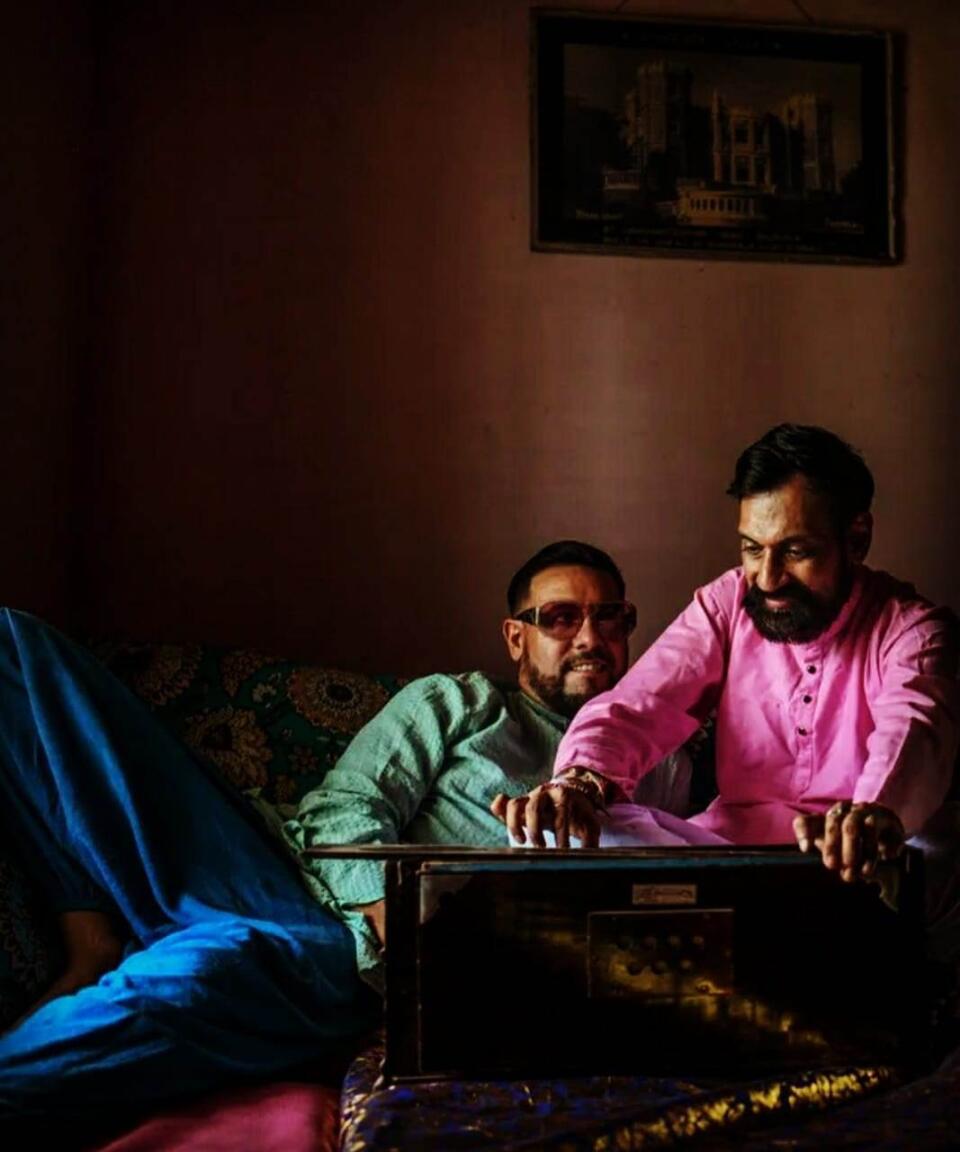 What is the proper way to address you?
My official title is "Crown Prince" or "Yuvraaj", which refers to the fact that I am the oldest son of the Maharajah. However, with private conversations among friends, I am fine with being called by my name, Manvendra.
How did your previous marriage affect you and your journey?
I was married to Chandrika Kumari, a princess of the Jhabua State in Madhya Pradesh back in 1991, which was completely voluntary on my part. Despite knowing that I was attracted to men, I thought my feelings would change once I was married and able to experience life with a woman by my side. In Indian culture, men really aren't allowed to spend time with women outside of marriage, so I was convinced that I had been going through some sort of "phase" with my attraction to men. Back then, I honestly had no idea that being gay was even a possibility!
My wife and I got along very well, and I considered her a friend. But after only a year together, we ended up getting a divorce because our marriage remained unconsummated. I was left with a tremendous amount of guilt about the failure of this marriage, which is why I finally allowed myself the time I needed to explore who I was. I wanted a better understanding of myself.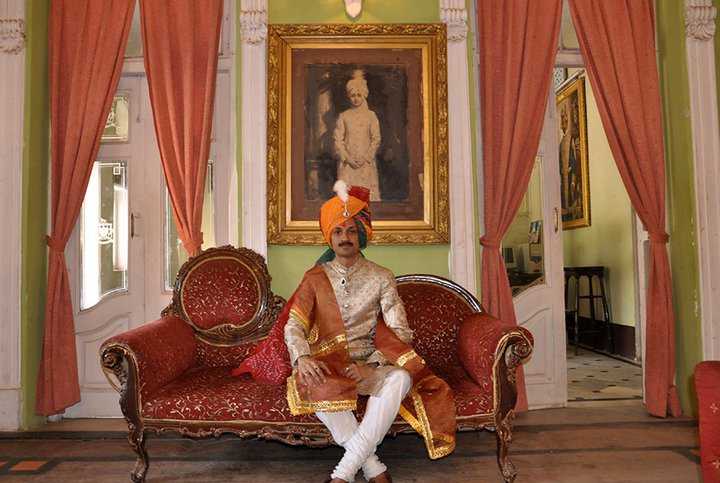 Did you have any inclination that you might be gay before that all unfolded?
I knew that I was 'different' from a young age, especially through my teenage years. However, I never had a proper name for my behaviour or my feelings. It wasn't until that era of self-exploration that I was able to figure it all out.
It all started when I came across "Bombay Dost", which is the first LGBTQ magazine to be published in India. Somewhere in the magazine, I found the name of the editor: Ashok Row Kavi, and arranged to meet with him to talk about my experience throughout childhood and early adulthood. Ashok gave me valuable counselling, and it was through my friendship with him that I was able to accept that everything I had gone through in my life was called 'homosexuality'! Through this connection to him, I realised that I am a gay man. So, I essentially came out to myself when I was in my 30s.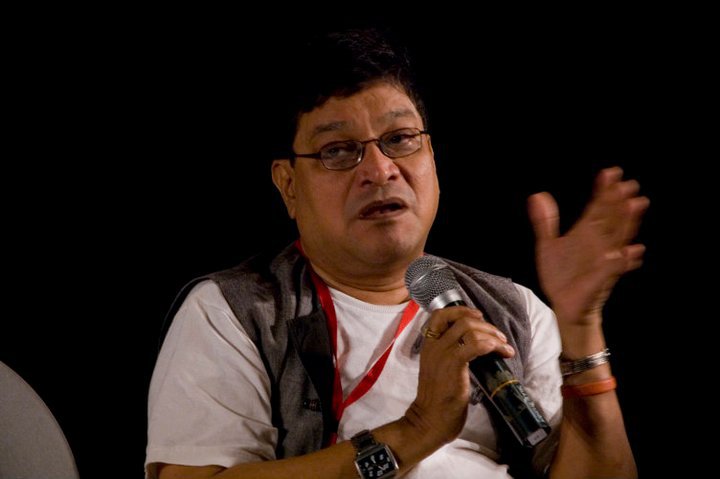 What prompted you to finally come out to your family?
My involvement with Ashok led me down a path towards LGBTQ activism. He opened the door for me to begin running charity events and to spend more of my time helping others. Being closeted made any kind of advocacy work a harder job to fulfill. So, with that pressure from work combining with a rising expectation for me to remarry, I suffered a mental breakdown in 2002.
It was my doctor who encouraged me to come out to my family, and he was actually the one who took that step for me. He was the one to tell my mother, father, sister, and brother-in-law that I am gay!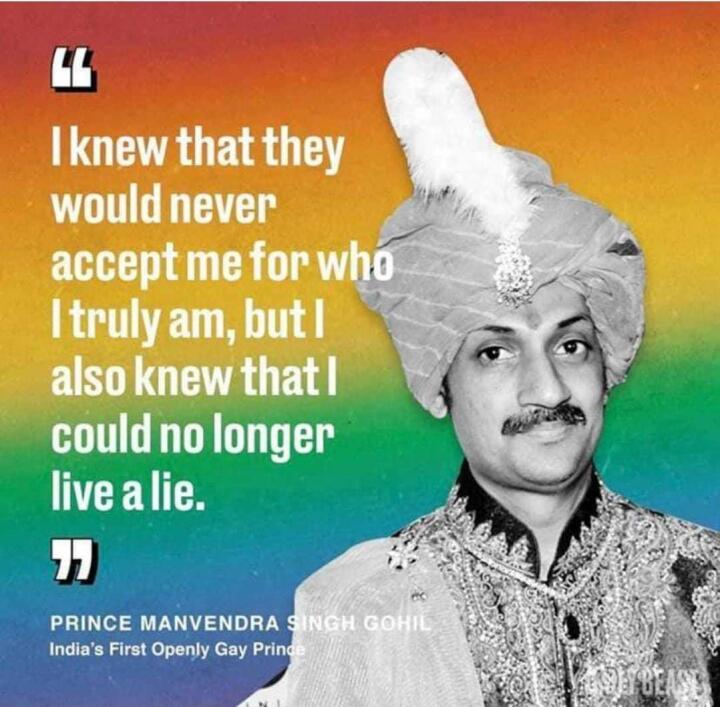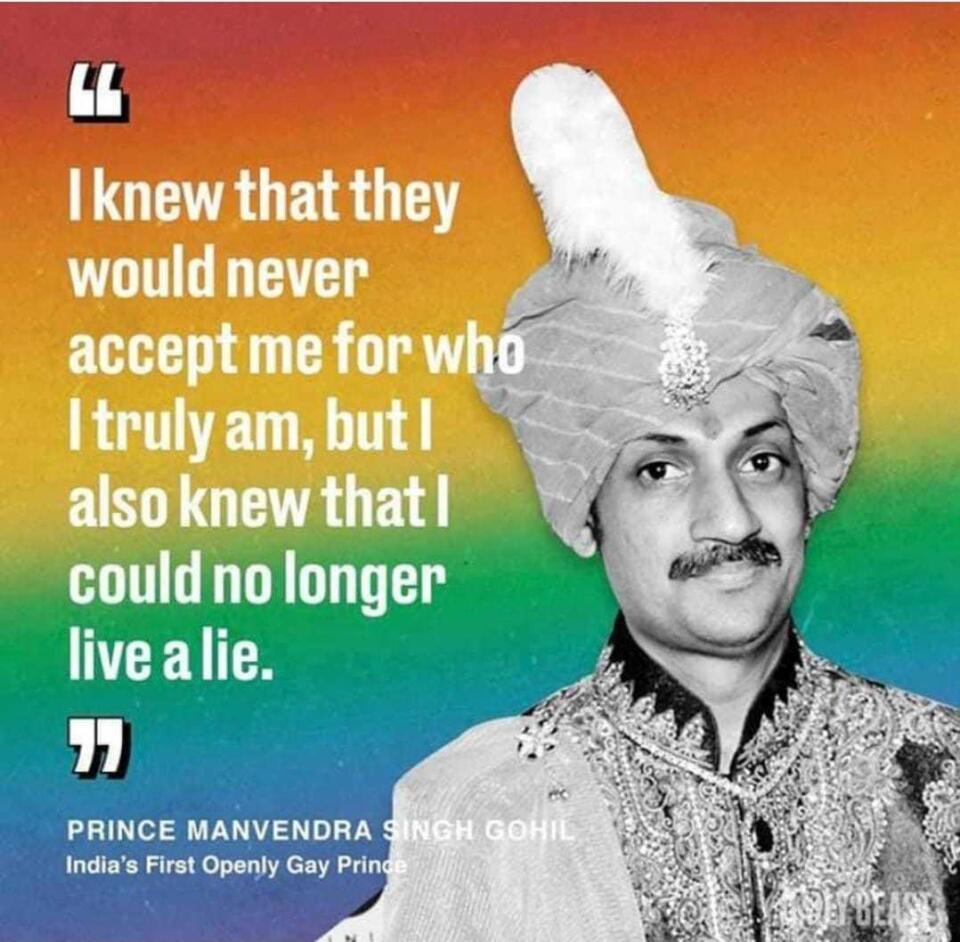 How did your family react to you coming out to them?
Let's just say they did not react too well!
My parents were in a total state of denial about it. They thought that Ashok had "converted me" into becoming a gay man. They couldn't see me as gay because, in India, most parents will connect their children's love preferences to the quality of their upbringing. Since they felt like I had a good upbringing, in their minds, there was no possibility for me to have "turned into" a gay man.
My mother mentally tortured me after she found out I was gay, particularly between 2002-2006, which were the worst years of my life! I went through so much mental trauma and harassment because my mother sent me to all kinds of conversion doctors, quacks, astrologists and religious leaders. There was also blackmailing and extortion. I was cut off from a lot of my family's businesses. There was even an attempt to take funds away from the Lakshya Trust. It came to the point where I was ready to take my own life. Thankfully, Ashok and other friends I'd made in the LGBTQ community brought me the strength and comfort I needed to keep going.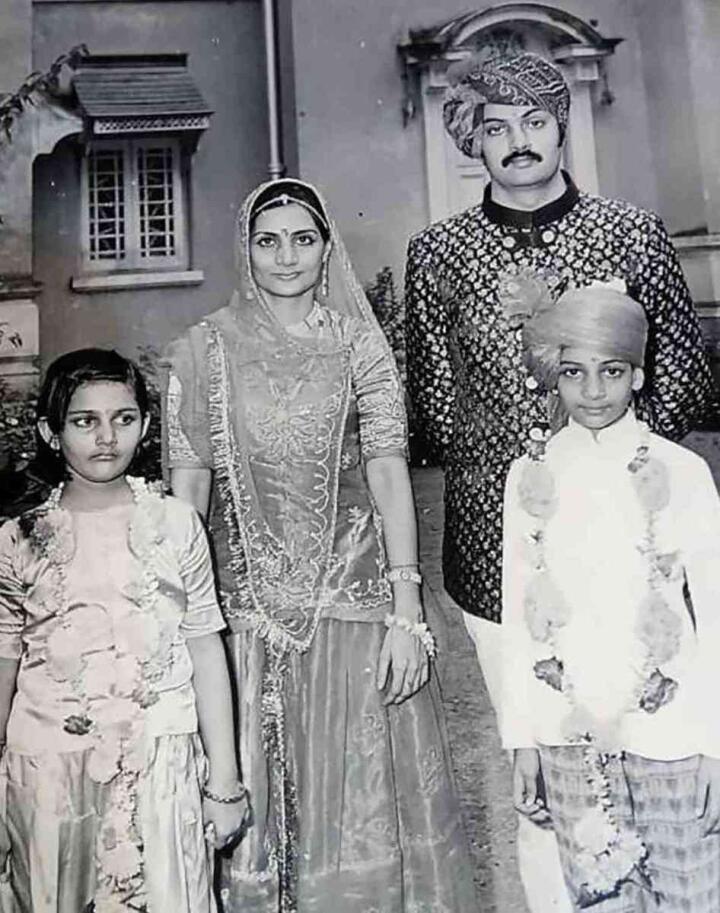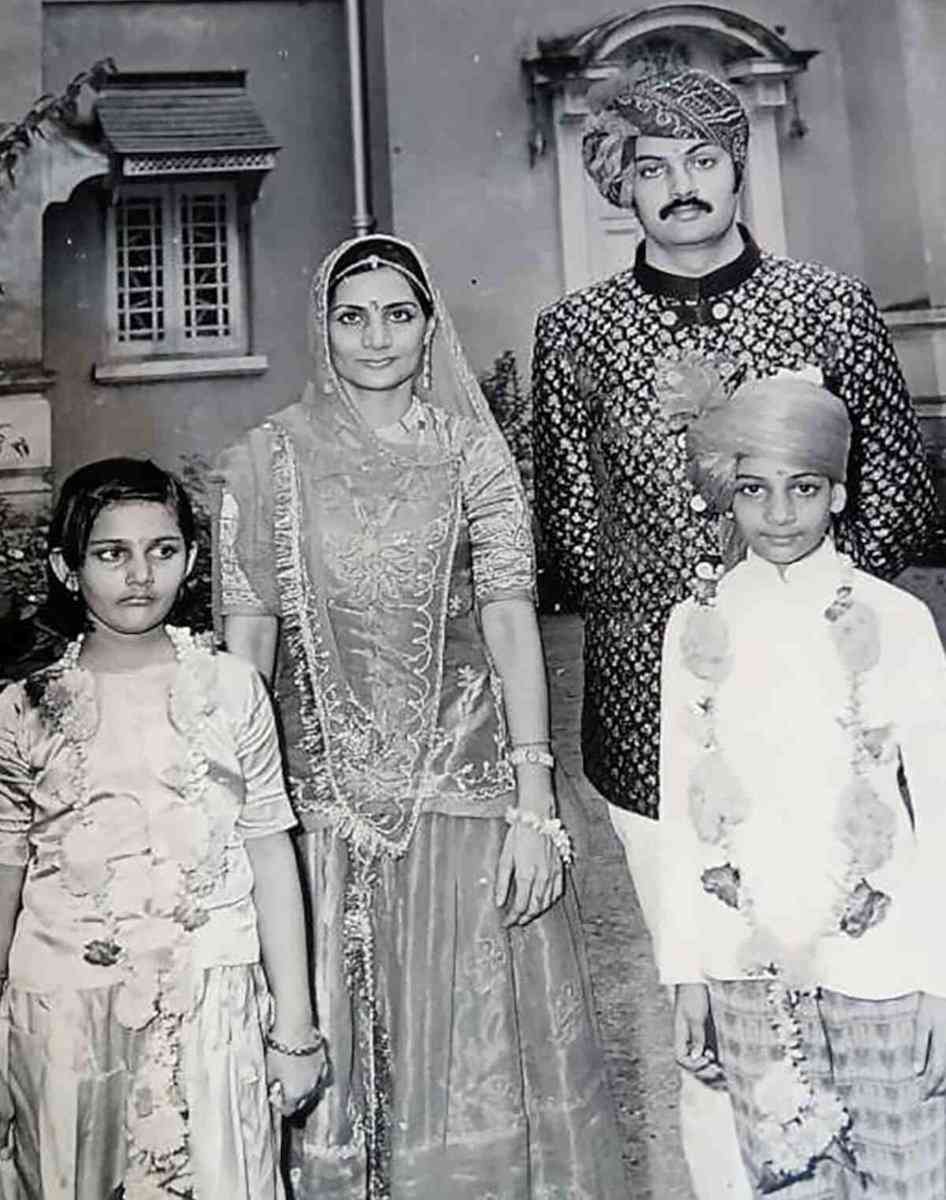 What encouraged you to then come out to the public?
Firstly, I pride myself on being a person who is honest with both myself and the people around me. By staying in the closet, I was being forced into a life of hypocrisy where my public appearance didn't match with who I really am in my private moments. I couldn't stand to live this life of double-standards. It's just not something that aligns with my principles.
Secondly, the marriage pressure was coming from my town as well. Being born to the royal family comes with its own set of rules and responsibilities, and everyone wants to know when I will remarry so that they can figure out who will be the next heir to the throne. They desperately wanted to know the identity of my successor!
Lastly, back in 2000 when I started up my charity organisation, Lakshya Trust, the LGBTQ movement in India was not very strong. I wasn't happy with the situation at hand because Indian society continued to refuse the existence of gay people in the country. Despite any positive action on our parts, there were still no rights for gay people. It was my Godfather who truly inspired me and once said to me:
"Look, you guys are fighting for your rights, but until someone makes a sacrifice, your movement is not going to be strong. You need something big, like someone being executed, for your movement to gain momentum. Otherwise, you'll just be fighting with nothing to show for it!"
I, therefore, took my Godfather's advice and decided to give myself up as the sacrifice our movement needed and in March 2006, my article about my coming out appears in the local newspaper in Gujarat.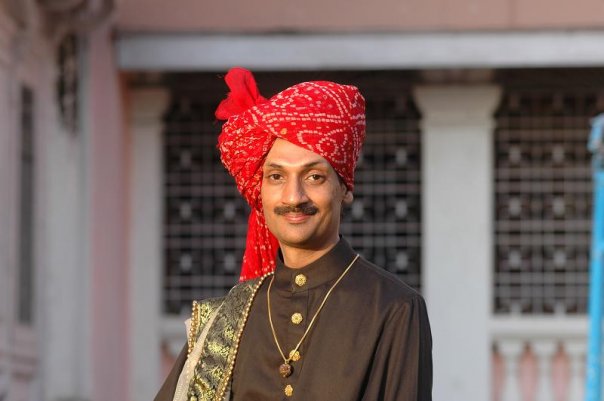 What happened when the article was published?
There was a lot of negativity. People took to the streets to burn effigies in my image. I was ridiculed whenever I left my home. It got so bad that my mother even took out an advertisement in the local paper to say that the family was formally disowning me! But to be honest, I was prepared for the worst. Anything could have happened to me, especially coming from my background.
On the positive side, I've made many more friends and acquaintances who have impacted my life. I never in my life could have imagined having so many friends, especially some that I have connected with from around the world. I'm lucky to be living with those friends and my husband, DeAndre, through everything. I am really happy with the decision I've made to come out because, even if some of these family relationships are harder now, I have been helped a lot overall.
What's your relationship now like with your family?
My relationship with my father is good but my mother is still rather cold towards me. She and I haven't fully reconciled yet, but at the very least, the orders that were given to disown me have been canceled. She has also finally accepted the fact that I am gay and cannot be changed, so all her efforts to convert me and harass me have stopped!
But to be clear, I am not angry with my mother. I blame the ignorance in our society towards how our LGBTQ family is perceived.
DON'T MISS OUT!
Join our newsletter
Subscribe now to receive our latest interviews with gay locals, in-depth gay travel guides, inspiring stories, savvy planning tips, and exclusive discounts on gay tours.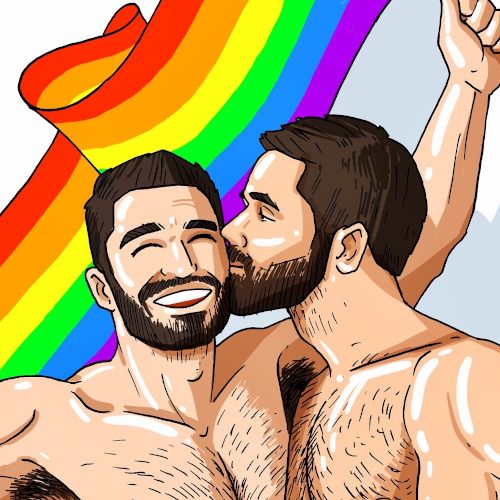 How did your coming out impact the LGBTQ community of India?
My story created a lot of media buzz, not all of it being positive, of course. The English papers were far more tolerant but sadly, the Indian papers approached the story in a more negative light! So, after my coming out, I figured it would be best to keep the fire burning and keep people talking. I continued creating news because I wanted some kind of action to come from this. I always tell my parents that I am happy they decided to take out notices against me in the papers because without their negativity stirring up controversy, I likely would not have been acknowledged on such a wide scale.
The real tipping point was when I got invited to the Oprah Winfrey Show. The moment Oprah called me was a major turning point in my life because it allowed me to travel all over the world to meet prestigious figures like the French President, the Canadian Prime Minister, and many other important diplomats. This interview helped me form connections to spread awareness of what is happening in India and place a direct spotlight on our LGBTQ issues.
What's Oprah like?
You know, a lot of Indians tried to scare me before I went on the show! They would say, "Oh, she's a very difficult person. You need to be careful. She's very rude." So, to make myself feel better, I just convinced myself that as long as I was being honest with her and didn't try to manipulate the interview, it would likely go smoothly.
And that's exactly what happened! She is an extremely genuine, loving, and very kind-hearted person. She was also very knowledgeable, not just about my story, but about Indian culture and our history with the LGBTQ+ community.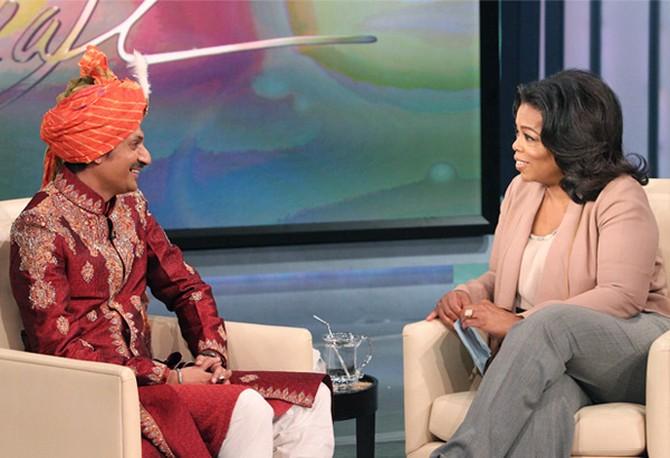 What was the reaction when you married DeAndre?
DeAndre's background didn't really matter in our relationship. If you look back at my family history, my great grandfather married a Scottish woman. We don't know her background, but we do know that she was accepted by the family despite being a foreigner.
DeAndre's background has also not been much of an obstacle because of his unique way of being accepted by people. My father and grandmother have accepted him the way he is, which makes me happy.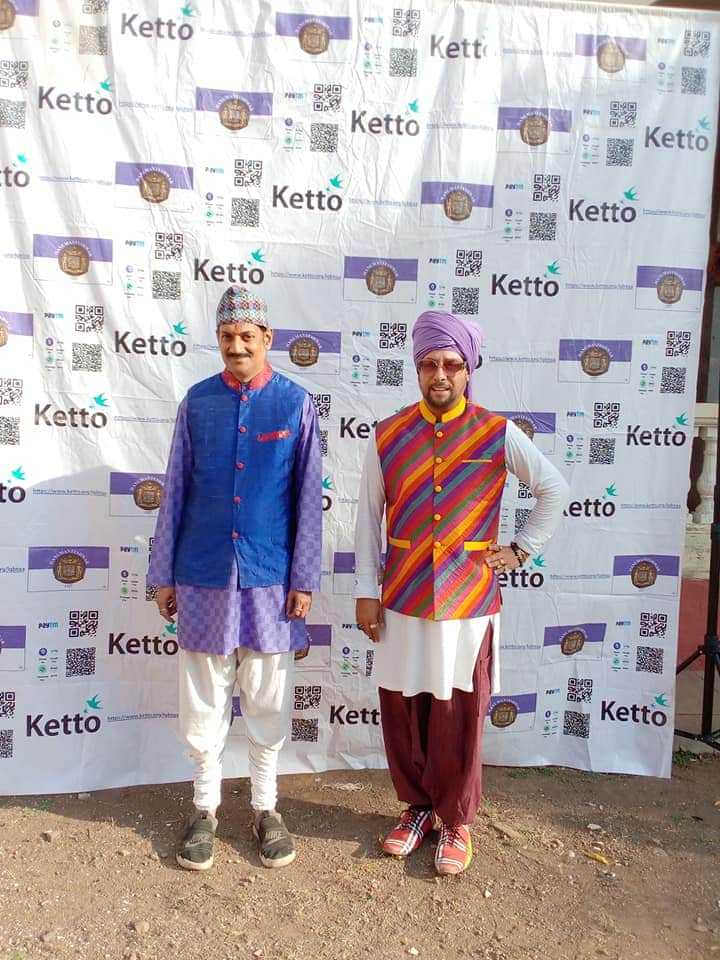 Do you think gay marriage is on the cards for India any time soon?
Definitely! It's a very hard complex of course, but India has made terrific progress on gay marriage. For the first time in 2020, we are starting to see Judges making rulings that effectively recognise gay couples, even offering limited cohabitation rights. For example, in June 2020, a Gujurat judge ruled in favor of a lesbian couple who fought for their right to be together following their wedding – their parents objected to this, so the judge ordered the police to provide the couple protection from the women's families. Also in the same month, another judge in the Uttarakhand High Court made a ruling acknowledging that while gay marriage may not be legal, cohabitation and "live-in relationships" are protected by the law.
Not bad for a country where homosexuality was properly made legal 2 years prior eh?
Whilst we have a long way to go before the government formally enacts an official gay marriage law, we are seeing more and more gay couples living with each other and facing no problems whatsoever. This is very important because it slowly educates society by normalising the notion of gay couples.
So I say, watch this space…!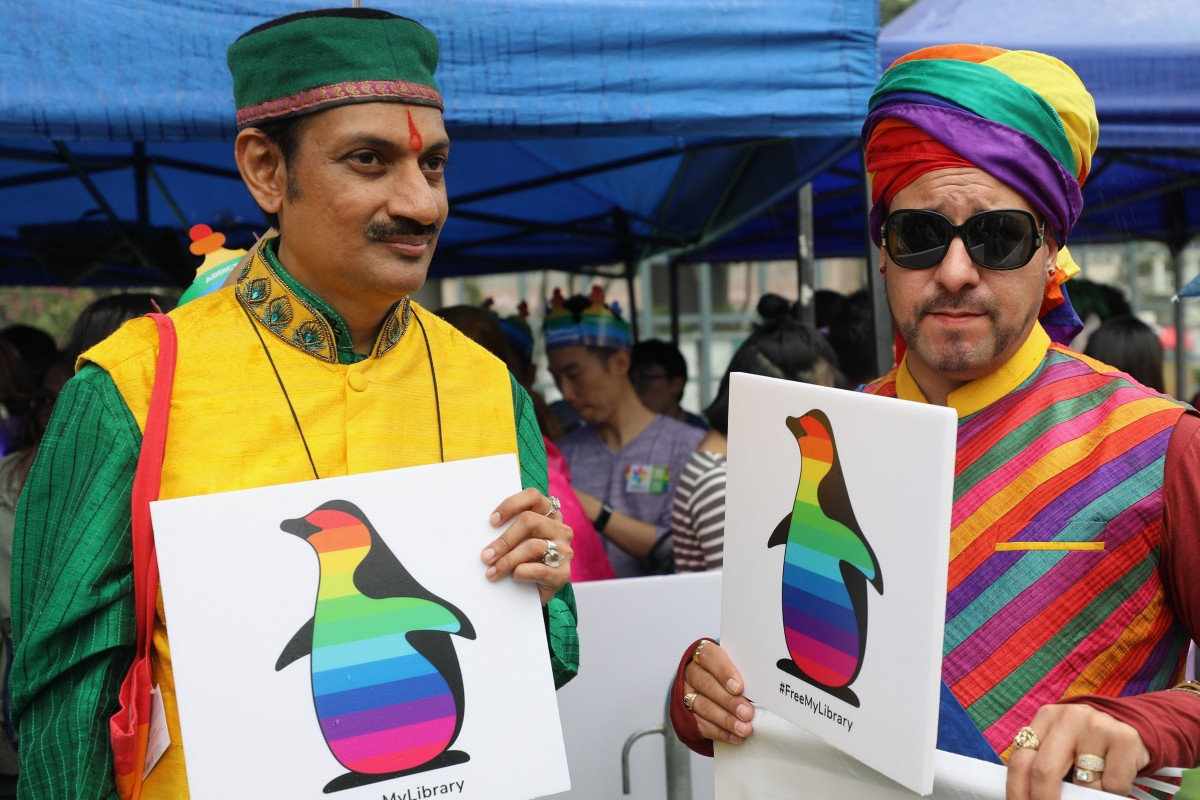 Can you tell us more about your charity – the Lakshya Trust?
It all started because the Indian government realised that in order to control the spread of HIV in India they would need the help of those who are most vulnerable to the infection – the LGBTQ community. The government decided to look for organizations in different parts of India that would partner with them to help the LGBTQ community focus more on stopping HIV. They first approached Ashok because he has an organization called the Humsafar Trust. However, they told him that they wanted help in the state of Gujarat, so Ashok linked me up with them and encouraged me to start Lakshya Trust.
Despite the fact that I was not yet publicly out of the closet, I had already started a network of friends who could help me with LGBTQ activism, so a lot of them came together and developed Lakshya Trust with me in July 2000. Our main focus is the MSM (men having relations with other men) population, the transgender community, and HIV prevention and awareness.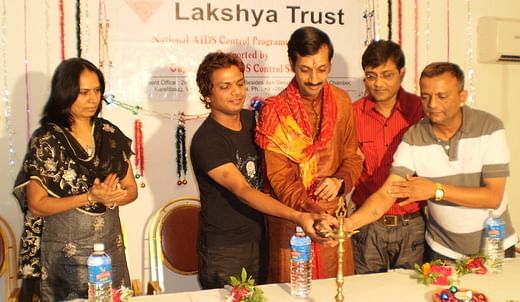 What do you consider to be the LGBTQ hotspots of India?
I think Mumbai is the gay capital of India and is certainly my favorite city! It has an exciting gay scene and is home to the longest pride walk in the country. My favorite gay bar in Mumbai is Kitty Su – they have dancing, drag queens, performances with exotic dancers, and even host the annual Mr Gay India pageant. I also recommend checking out Gay Bombay and Salvation Star – both are LGBTQ groups that organize some terrific parties and social events in Mumbai throughout the year.
I also think Bangalore is coming up as a very positive place for the LGBTQ community because it has a lot of industries and multinational corporations coming into the mix who are doing a lot for diversity and inclusion.
Which are some of your favorite queer events in India?
My favorite is the QAM – Queer Azaadi Mumbai Pride March aka, Mumbai Pride. It takes place every January and along with the very colorful parade, it includes lots of parties, events, and talks. I particularly love it because each year it grows bigger and better, with families and straight allies also joining in. This is the Pride event that I always aim to attend every year
Other excellent LGBTQ events in India include the Kashish Mumbai International Queer Film Festival every June, the Chennai Rainbow Pride also in June, Bangalore's Namma Pride in October, Delhi's Queer Pride in November, and Kolkata Pride in December.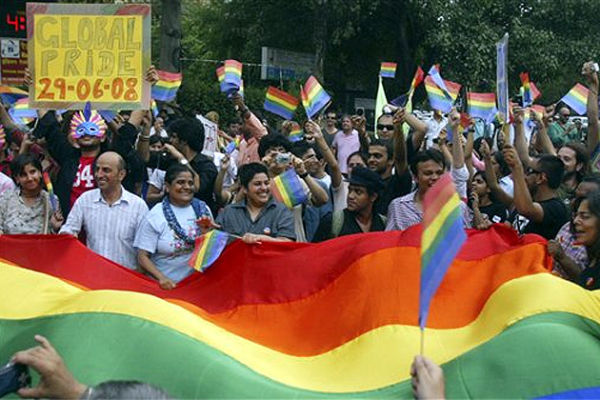 What's your favourite Indian food you think everyone needs to try?
I have a sweet tooth and love any kind of candy or sweets so my absolute favourite is gulab jamun.
These are soft delicious golf ball-sized treaties popular across South Asia made from khoya (dried evaporated milk solids), sugar, rose water and cardamom powder.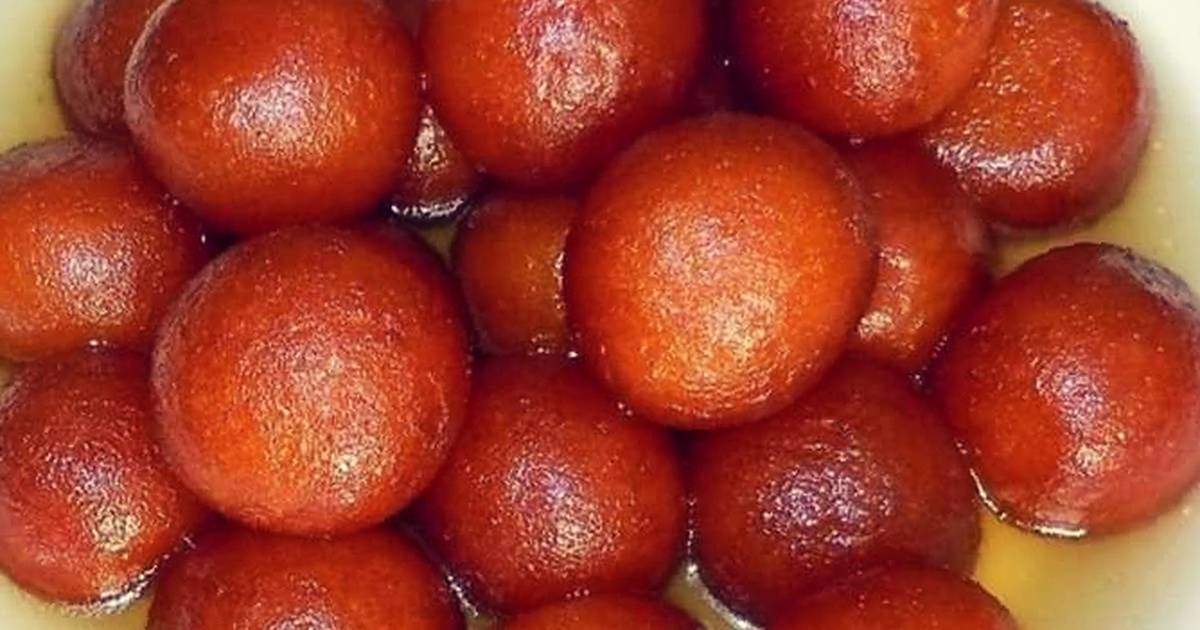 Did you have a celebrity crush growing up?
Aamir Khan! I actually went to school with him. His dad was a famous Bollywood star, and he followed in those footsteps to become who we call "the Oprah of India"!
He is not gay, but I did have a big crush on him when we were younger. I eventually confessed this to him years later when I went on his show.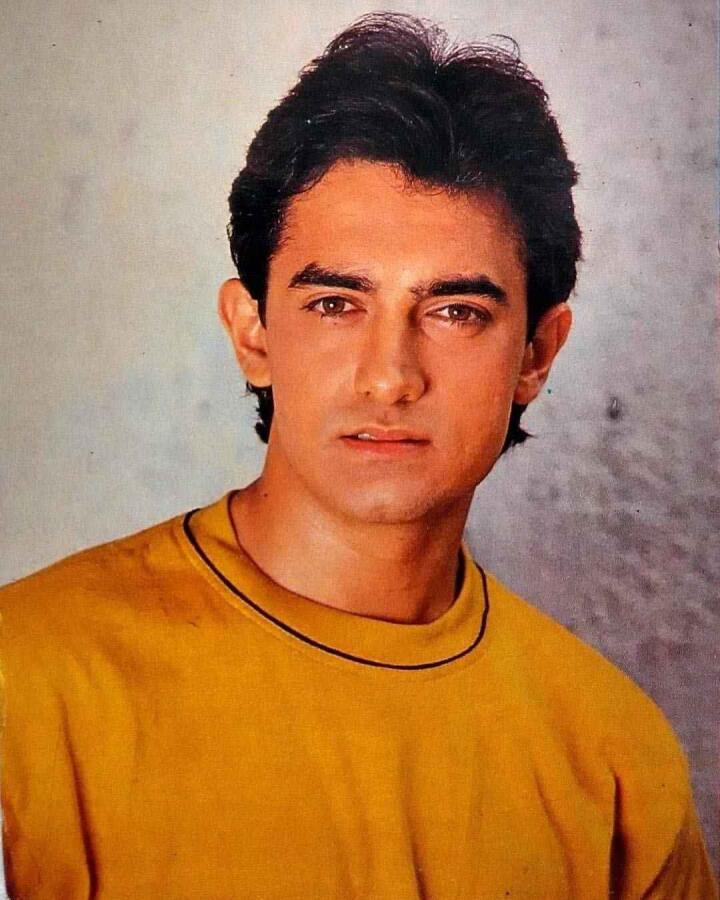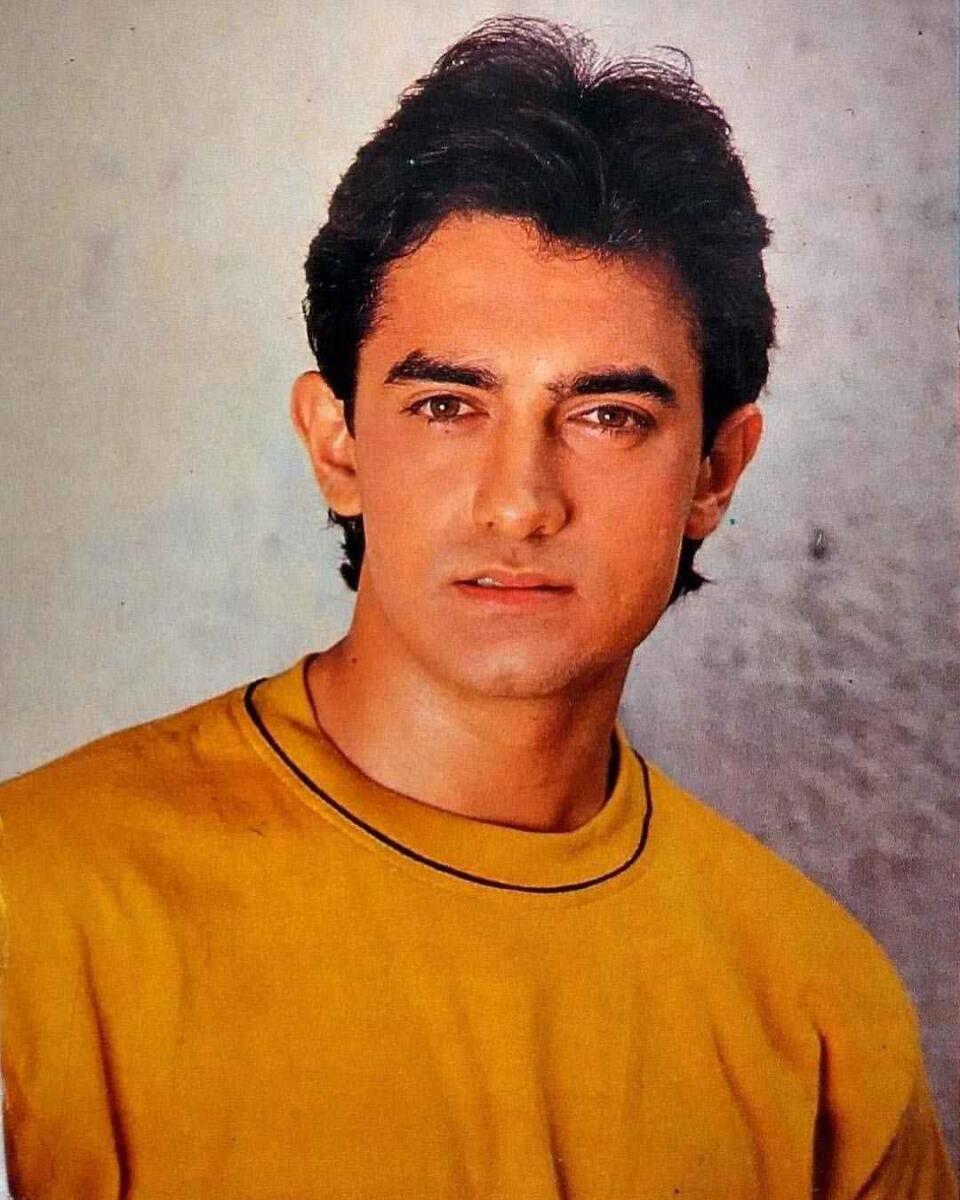 We hear there may be a movie made about you?
The film is still in the planning stage so it's too early to know much about the contents. I know there is an Australian filmmaker signed onto the film, but the most we've been able to do recently is just brainstorm and take conference calls. I can at least say that I'm excited to see how things will play out as we move ahead.
If you want to connect with the Prince, you can connect with him on his Instagram, Facebook and Twitter.
DON'T MISS OUT!
Join our newsletter
Subscribe now to receive in-depth FREE travel guides, along with inspiring stories, savvy planning tips, and exclusive discounts on gay tours.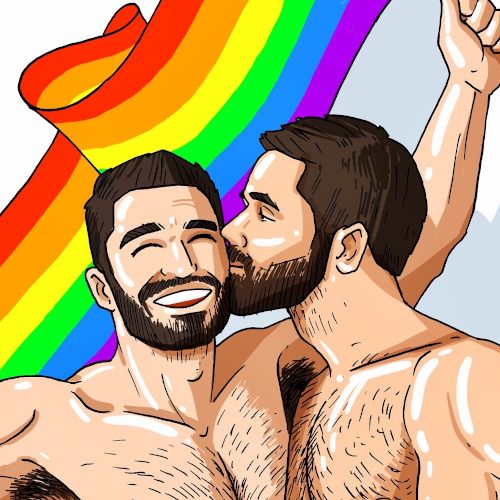 ---