Here's everything you need to know about whale watching in Mirissa, Sri Lanka – famous for sightings of the beautiful Blue Whale.
"Stefan I'm feeling so drowsy and dizzy!"
You also would after having taken a couple of seasickness pills, but it's totally worth it.
Whale watching in Mirissa, Sri Lanka involves going out on a boat on some pretty choppy waters – prime ground for seasickness. The result? We saw two blue whales, several dolphins, and even a pair of turtles mating! Not bad for our first ever whale-watching safari…
Mirissa is located on the southern tip of Sri Lanka and is where the whale watching tours start out from thanks to the many blue whales heading to these waters to feed. Scientists have noticed that the waters around Mirissa are particularly rich in plankton (a group of microorganisms that whales feed on), so Blue Whales (and other kinds of whales) are attracted to the destination. These charming giant marine animals have made Mirissa so famous that it is now an internationally recognized place for whale watching.
In this article, we describe our whale watching experience in Mirissa and give all the practical information to help you plan your trip. But our big takeaway advice? Be sure to take your seasickness pill before that boat ride sets off!
When is whale watching season in Sri Lanka?
The whale watching season in Sri Lanka runs from November until April when the waters around Mirissa are relatively calm. During the rest of the year, it's monsoon season and the waters become too rough for the boats.
November to April is also when the whales migrate from the southern hemisphere to the northern hemisphere in Mirissa. The waters around Mirissa during these months are a prime feeding ground for whales, hence its popularity.
The most common whales you're likely to spot in Mirissa in the November-April season are blue whales. You may also get lucky and also see sperm whales, humpback whales, and Bryde's whales. For us, the blue whale was the one we really wanted to see in the wild…this is a creature whose tongue alone can weigh as much as an elephant!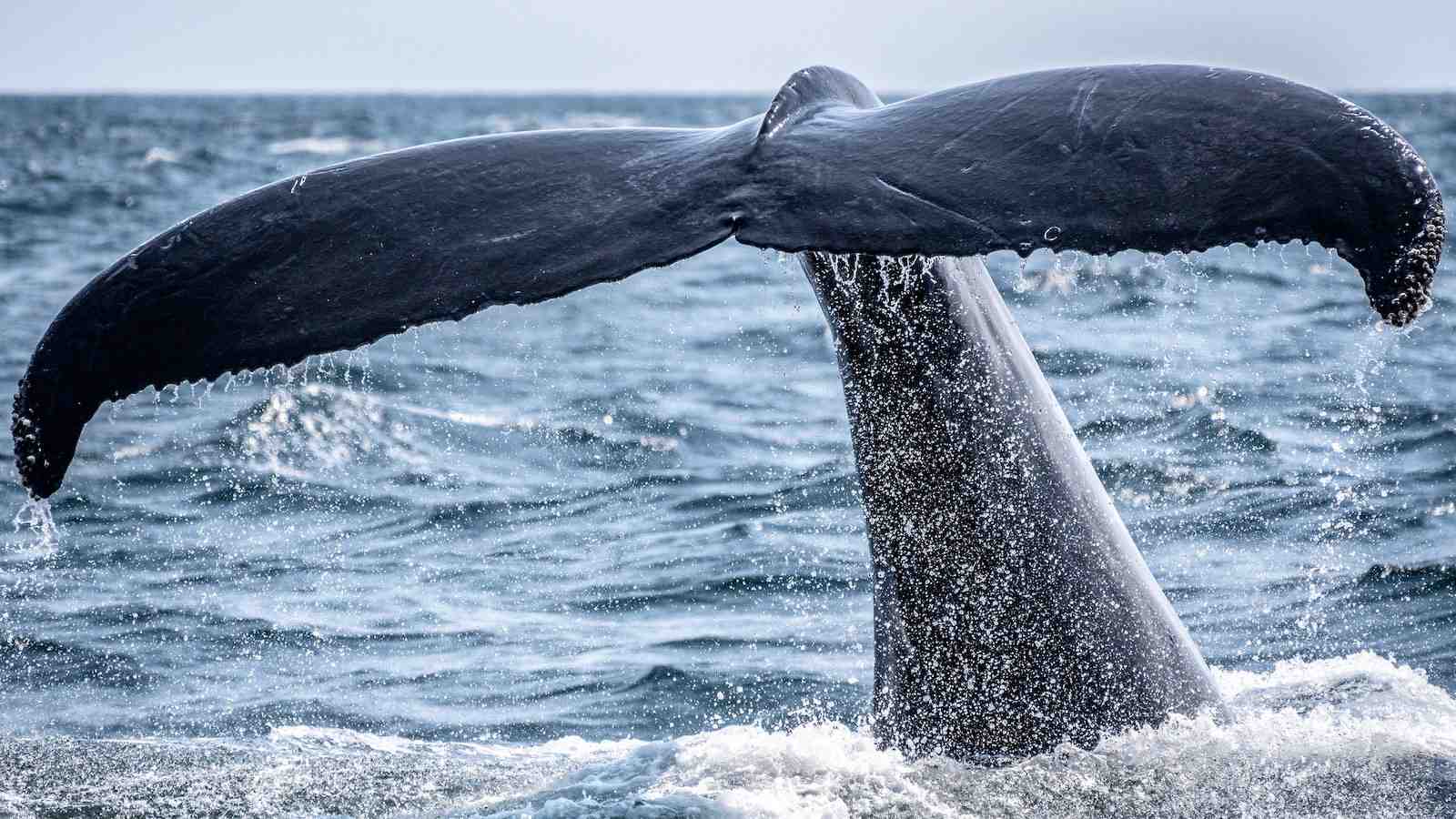 Where to stay in Mirissa
Mirissa offers a wide variety of accommodation options, from budget to luxury. Whether you are looking for a hotel close to Mirissa beach or hidden away in the hills with splendid views, you will find it. Below are the places we loved because they fit every budget and have a unique charm.
All of these hotels will be able to help you with booking your whale watching tour either by email before you arrive (recommend for the peak months of December/January), or when you're there in person.
01
Cape Weligama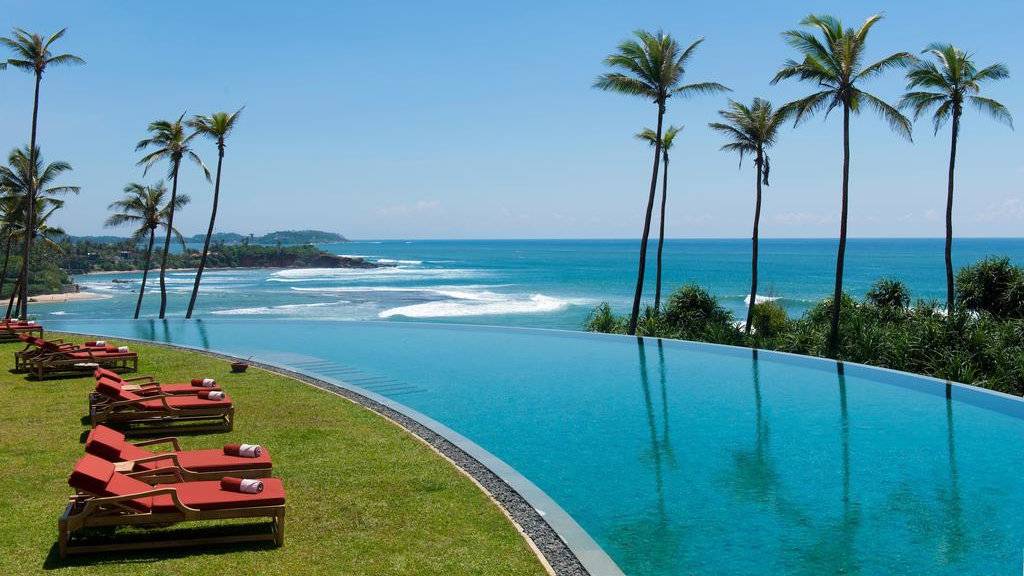 In a nutshell
---
The ultimate luxury experience in Mirissa perfect for honeymooners
Suites and villas overlooking the ocean
Infinity pool offering incredible views
Three dining options and a spa
If you're looking to splurge and relax you cannot go past the stunning Cape Weligama resort. It's located a bit outside of Mirissa but the amenities, views, and staff make it well worth the small extra travel time!
Cape Weligama is an incredible cliff-top resort with multiple swimming pools, including the crescent-shaped cliff-top infinity pool which features amazing views of the beach and Indian Ocean below. There's even another shared pool along with smaller infinity pools shared between the private villas.
We recommend checking out their opulent private villas or one of those elegant suites. Either choice comes with a huge, comfy bed, a dining area, seating area, bathroom with shower separate from a bathtub, and a private terrace. For the ultimate in pampering, you can make use of the spa services in your room, although we preferred to have our massages and treatments in the breathtaking spa villa, with more incredible views.
If you don't want to spend your entire time relaxing there are also plenty of activities resort staff can organize for you. There's a fitness center for a workout along with an adventure center where you can sign up for surf lessons, rent kayaks, canoes, stand-up paddle boards and mountain bikes, or join a cruise. You can even get your PADI certification here!
After working up an appetite you can choose to dine in the Ocean Terrace restaurant, enjoy a "chef's table" degustation experience, or even have a romantic private cliff-edge dinner. The Surf Bar and Cape Club are both perfect for an evening cocktail, plus you can take part in cooking classes to learn how to make delicious Sri Lankan dishes yourself.
Prices at Cape Weligama start from $434 per night:
---
02
IMAGINE Villa Hotel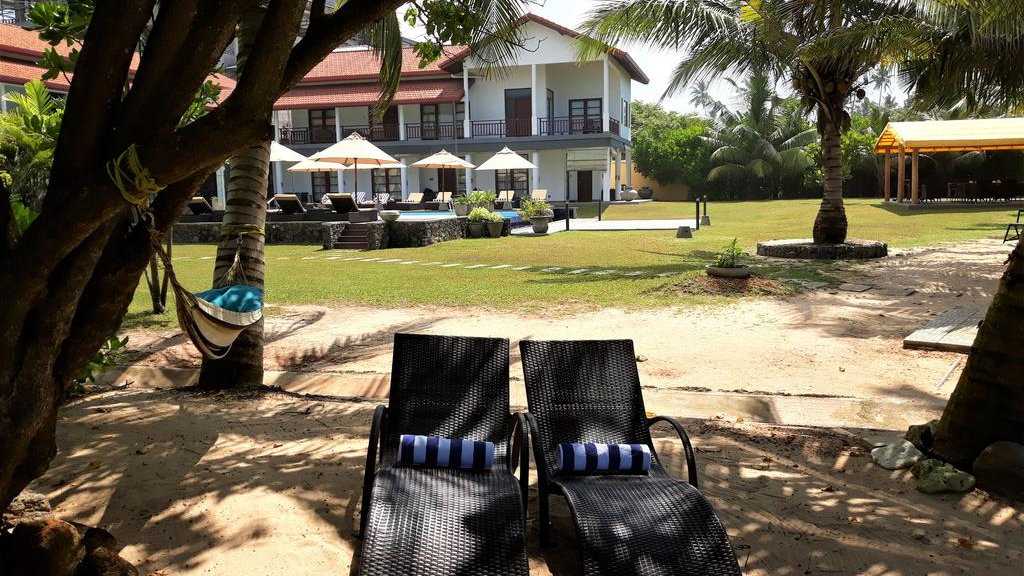 In a nutshell
---
Lovely boutique hotel located on a long deserted beach
Rooms are spacious and nicely decorated
Incredibly gay friendly staff
Private restaurant and BBQ facilities
If you want to be closer to Mirissa and have a lovely stay without the hefty price tag, we would point you towards the IMAGINE Villa Hotel. It's a lovely boutique hotel located right beside a gorgeous deserted beach, but there's still a nice big pool if you prefer to avoid sand and salt when swimming!
The rooms are spacious and cool, with huge bathrooms. Most also feature large windows so you can enjoy the sweeping ocean views from the comfort of your room. Otherwise, head outside to the swimming pool or the hammocks and lounge chairs right next to the beach.
The staff at IMAGINE are lovely, and very gay friendly – they even advertise this on their website so we were happy to stay here without any raised eyebrows over two men sharing a bed. The staff go out of their way to ensure your stay is simply perfect, and we could rave all day about the chefs in the restaurant! Everything is cooked fresh and the daily dinner menu changes but is always delicious. Being able to enjoy our meals and drinks right by the pool was also a bonus.
IMAGINE is located about 3km (1.8 miles) from Mirissa Beach, which means the beach out front of the hotel is usually completely empty. We loved wandering along at sunset pretending we were the only two people on a deserted island! The hotel staff are happy to call you a tuk-tuk if you want to get into the main part of town, as well as arrange tours and whale watching excursions.
Prices at IMAGINE Villa Hotel start from $132 per night:
---
03
Poppies Guesthouse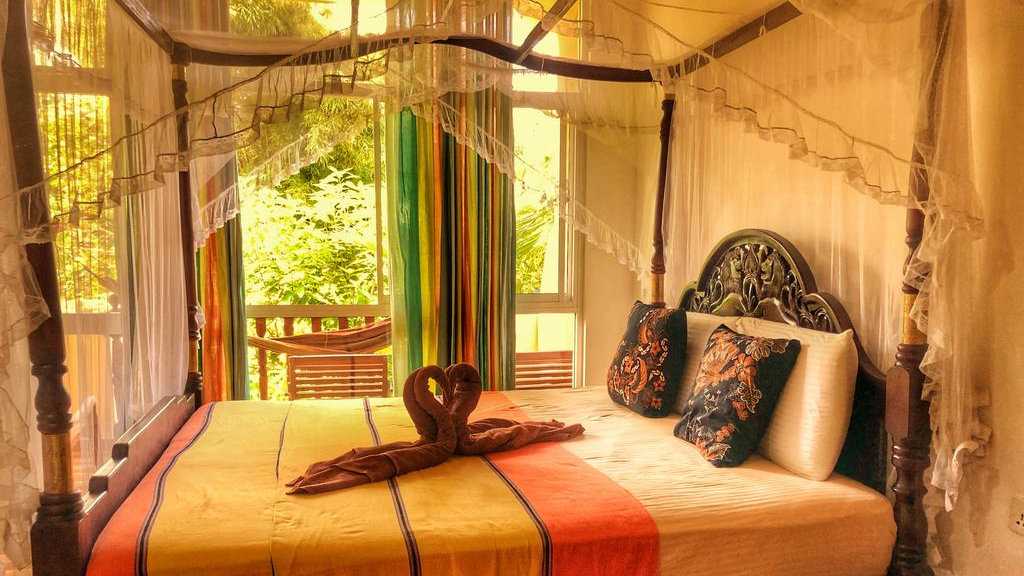 In a nutshell
---
Great budget option
Located on the main street just 3 minutes walk from the beach
Rooms are clean and spacious
Lovely restaurant with plentiful American-style breakfast
For those looking to save money, who will probably spend more time out exploring than at their accommodation, we recommend the charming Poppies guesthouse.
Poppies is located right in the heart of Mirissa, just 200 meters from Mirissa Beach, but down a quiet side street so you won't be disturbed. You'll be walking distance from all the shops, restaurants, beach and harbour, but be able to come back to an oasis of tranquillity at night.
The delightful garden/terrace area is like your own little slice of paradise, so pretty and peaceful. Rooms are colorful and cosy, not huge, but with everything you need for a comfortable stay. The bathrooms are small, but still private – no communal hostel bathrooms here!
All the rooms have a small balcony (even on the ground floor) with chairs and a hammock. If you do want some downtime this is a nice way to relax and enjoy the garden. We particularly loved the little elephant planters throughout the gardens and the soothing fountain. There's a restaurant on-site which does (along with dinner) an excellent American-style breakfast, while the rest of Mirissa is right on your doorstep and ready to be explored.
Prices at Poppies start from $36 per night:
---
What is the cost of a whale watching trip in Mirissa?
The whale watching tour costs around $50-70 if you pre-book it online with a company like GetYourGuide or Viator. The advantage of doing it beforehand is that you've secured your spot and have it all ready for when you arrive in Mirissa. This is particularly important during the high season months of December and January when tours get booked out pretty quickly.
Alternatively, you can book it in person when you arrive, which works out slightly cheaper. For example, the most reputable local company offering whale watching tours is "Raja & the Whales" who charge $54 for adults and $27 for 5-11 year olds (under 5s are free). This includes the local government tax, breakfast, water, snacks, and a professional photo souvenir.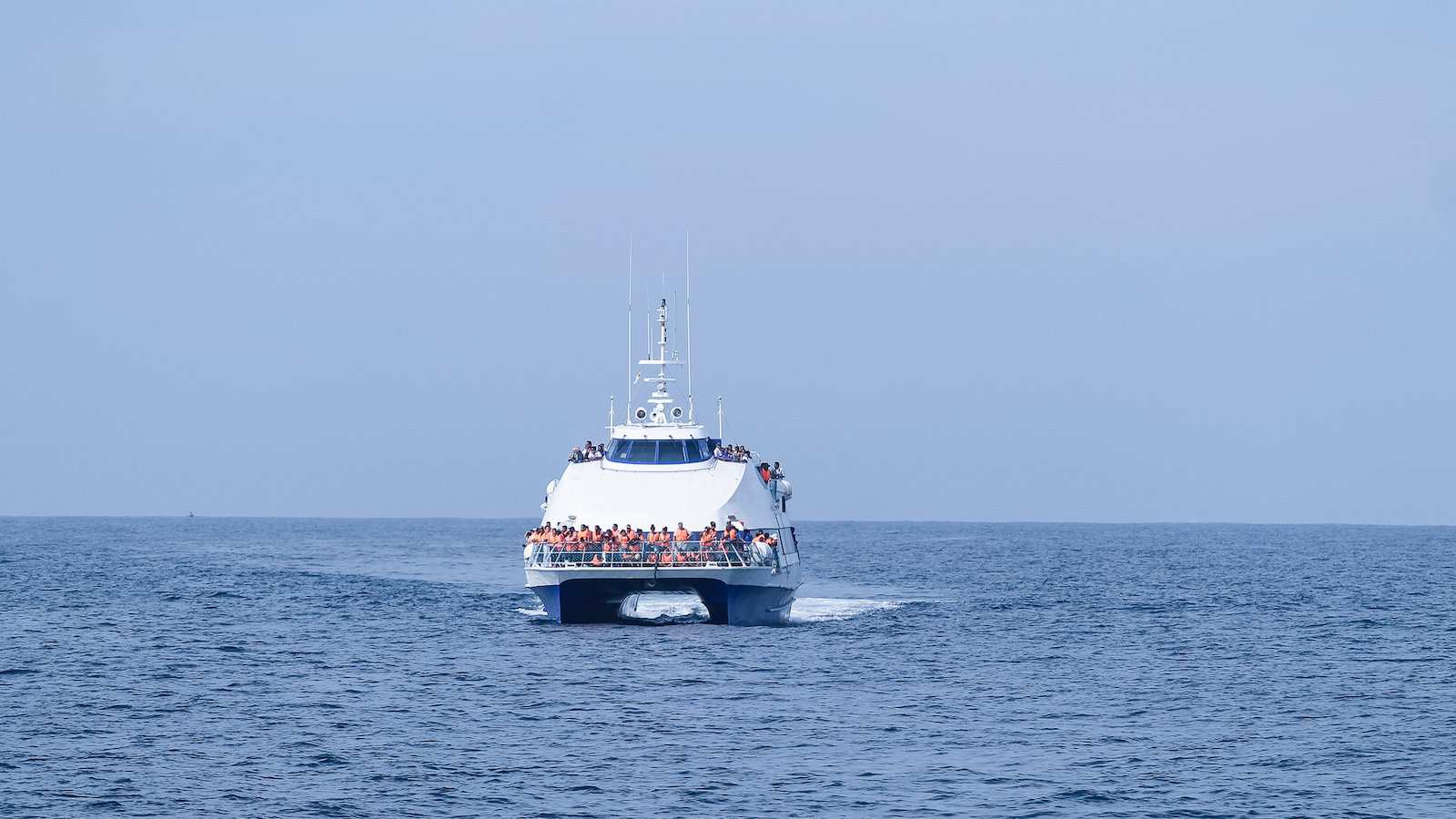 What's the duration of a whale watching trip?
The trips usually depart early in the morning around 6:30 am and usually take a few hours to go out and another few hours to return. On average the round trip tour takes around 4-5 hours but can take longer if the boats have to head further out to spot whales.
If no whales are spotted after several hours of searching, the boats have to head back. In this instance, we highly advise booking with a company that offers a partial refund or the chance to go on another tour for free.
Which company to choose for your whale watching trip?
There is a vast choice of whale watching tour companies in Mirissa, all of them charging more or less the same price. However, we strongly advise booking with an ethical company that practices responsible whale watching and adheres to the standards set out by the WDC Whale and Dolphin Conservation global charity.
So, for example, many companies will try to get really close up to the whales, which frightens them and stresses them unnecessarily. A good ethical tour company will keep a careful distance from the whales to prevent this from happening.
One of the best tour companies we found that prides itself on being ethical and responsible is Raja & the Whales. We initially found them on Tripadvisor when searching for a good tour company. But a quick Google search of whale watching tours in Mirissa will almost always lead to these guys because they are renowned for their excellent conservation efforts.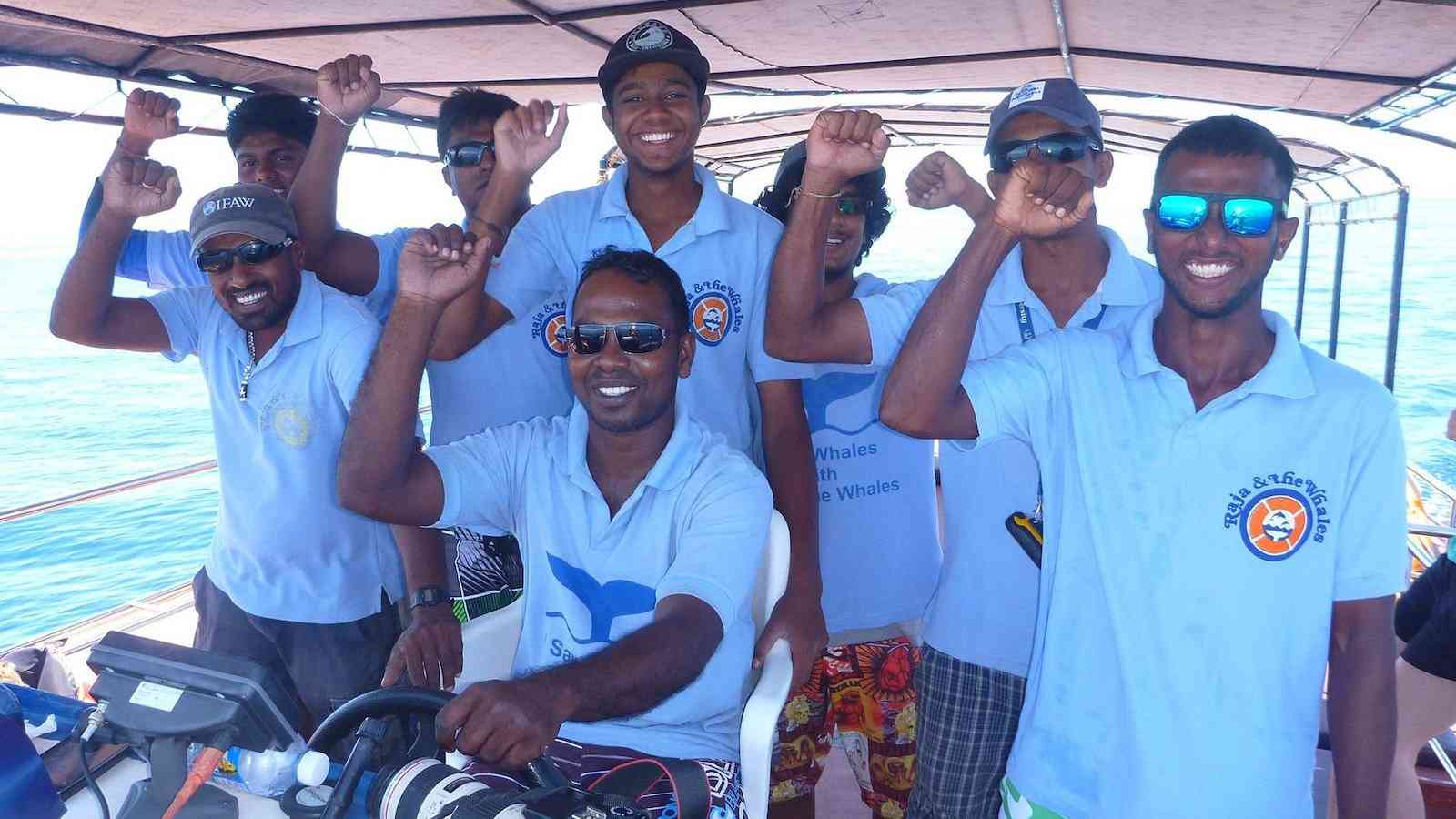 What animals do you see on a whale watching tour?
The highlight for any whale watching tour in Mirissa is, of course, whales! Specifically blue whales. But you're also likely to spot quite a large number of other gorgeous beasts during your boat ride. Here's a summary of what you can expect to see:
Blue whales: the largest ever creature to have existed on our planet. They're huge, measuring almost 100 feet (30m) in length and upwards of 200 tonnes – far bigger than any dinosaur! Seeing them in the wild in Mirissa is a truly incredible experience.
Orcas: orcas are toothed whales and the largest member of the dolphin family. They have long, rounded bodies, which have white patches on the underside and near the eyes. They also have distinct dorsal fins on their backs.
Sperm whales: the largest of the toothed whales and also the largest toothed predator. They're incredible divers – they can hold their breath for up to 90 minutes and go as deep as 3,280 feet (1,000m) searching for squid. They're recognizable because they only have one blowhole, (baleen whales have two), which is at the front of the whale's head (while most whales' are further back) and also placed slightly to the left.
Bryde's whale: named after Norwegian commercial whaling pioneer Johan Bryde (pronounced "BROO-dus"). These guys are baleen whales, belonging to the same family as blue and humpback whales. Their distinct feature is three long ridges on the top of their heads,
Whale sharks: actually not a shark, but the world's largest fish, and a very slow-moving one! Whale sharks swim at a speed of around 3mph. They share similarities to whales in their size and the way they feed – filter feeders!
Bottlenose dolphins: the most common dolphins you'll see in Mirissa. They have a short, thick snout, hence their name. They are generally grey/black on top and grey/white on their belly. They have a curved mouth which makes them look like they're smiling all the time.
Striped dolphins: another common type of dolphin you're likely to see chasing your boat in Mirissa. They are instantly recognizable from the dark grey stripe that runs from their beak, above the eye, across the flank then down to the underside of their body.
Green turtles: the largest species of shelled turtles and the second largest of all sea turtles. They grow up to 4 feet (122cm) long and weigh up to 350 pounds (160kg). On our boat trip, we saw two turtles adorably mating on the water surface!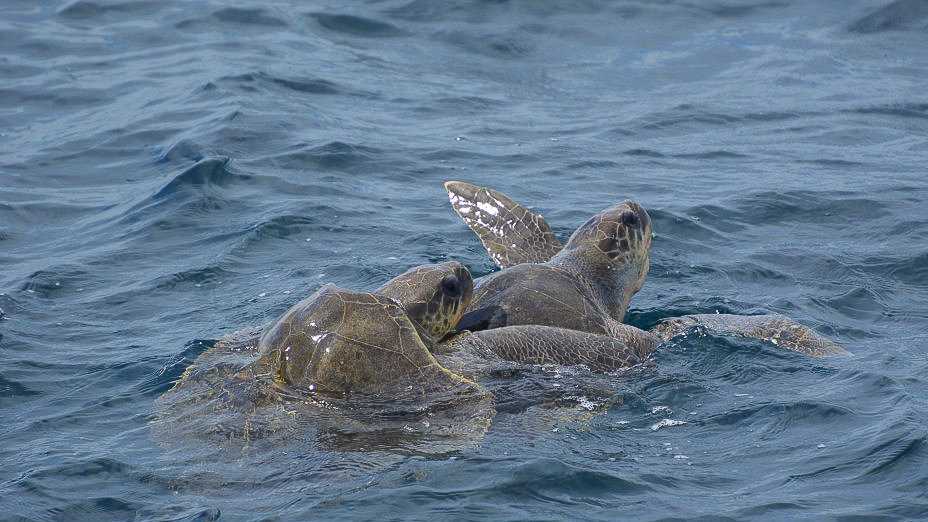 The art to spotting blue whales
The way your guides spot blue whales is extremely fascinating. It's all about following their breathing pattern!
Remember, whales are mammals, not fish. So unlike fish, they have lungs instead of gills. This means that they have to take in oxygen from the air (like us!). They hold their breath in their lungs to then dive down for food before rising up to the surface to release/spit out the old air through their blowhole and then gulp in a new breath. Repeat.
Blue whales can hold their breath underwater for an average of 30 minutes before they have to surface for air. When they surface, they then stay onshore dipping in and out of the water 3-4 times, breathing in and out. Then they take one last final long breath before making that beautiful dramatic money shot dive back down to search for food.
Can you snorkel with whales in Mirissa?
It is illegal to snorkel by yourself with whales. You need official government permission to get in the water with the whales. This territory is heavily protected, and for good reason! Just don't even think about doing it by yourself as you not only risk getting into a lot of trouble but also risk stressing and upsetting the whales.
There are some companies that may offer diving or snorkeling tours but we urge you to query if they actually have a government permit to allow this. It's regarded as a very irresponsible activity locally. Put it this way, a good ethical whale watching company like Raja & the Whales will steer clear of offering snorkeling tours in Mirissa waters, which says a lot!
How to deal with sea sickness?
Whether or not you think you suffer from seasickness or not, just take a few seasickness pills on the morning of your whale watching trip, around 1-2 hours before getting into the boat. I am very sensitive to boat movement, Stefan less so, but we've both had previous diving trips ruined from this. Take it from us, just take these pills and everything will be fine!
We've heard stories of some travelers absolutely hating their whale watching trip because they spent most of the boat journey vomiting and feeling miserable!
You can buy sea sickness pills from any local pharmacy in Mirissa. A good brand to use is Avomine.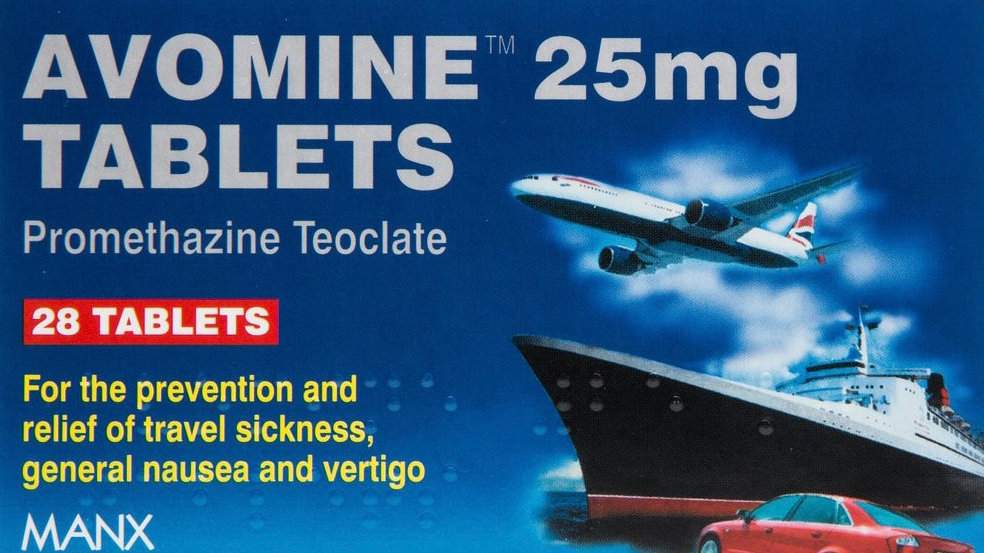 Other things to do in Mirissa
The main thing people head to Mirissa for is, of course, whale watching! There are, however, several other awesome things to do here, which we've set out below:
Get your Vitamin Sea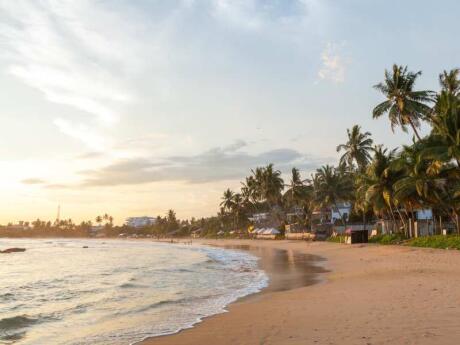 We mean beach time! And Mirissa sure has a few impressive ones – particularly Mirissa Beach and Secret Beach. Both are clean with a long stretch of sand to chill out on. Mirissa Beach is the main one right by the center of town so is where most people head to after their whale watching tour. Secret Beach is a bit further out, requiring a short tuk-tuk ride (or 25 mins walk) – but well worth the effort if you want a beach all to yourself!
---
Enjoy the astonishing sunset!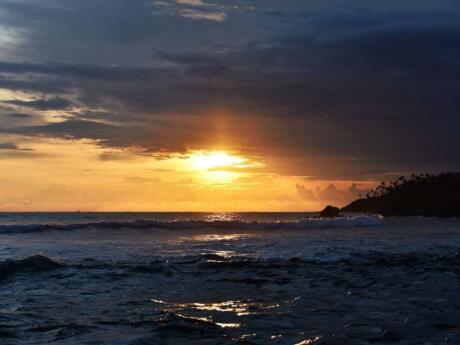 Every evening, make sure you make time to watch the sunset in Mirissa. It's one of the most impressive we've ever seen in our travels. Simply stunning! Just head out to the nearest beach in the late afternoon and take that time to yourself (or with your loved one to hand) to appreciate one of nature's most magnificent moments! If you want a bit more isolation, then it's worth making the trek over to Secret Beach, or climbing up to one of Mirissa's viewpoints like Coconut Tree Hill.
---
Walk up to Coconut Tree Hill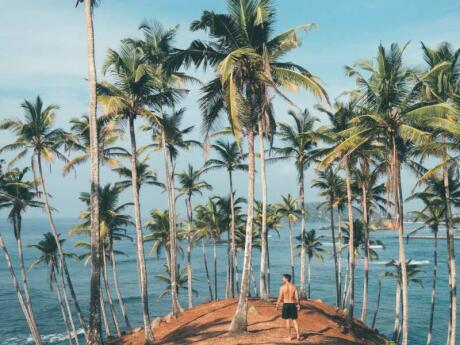 The Coconut Tree Hill is in fact a private coconut estate with a temple set on a high cliff overlooking the Indian Ocean. Despite being a private estate, anyone is free to visit, day or night. It's a 30-minute walk from the center of Mirissa but well worth the effort. It's super picturesque with towering, coconut trees set against the ocean/blue sky backdrop. The perfect spot to maximize your sunset photography. It's also good for sunrise if you can squeeze it in before your whale watching tour.
---
Climb up to Parrot Rock Bridge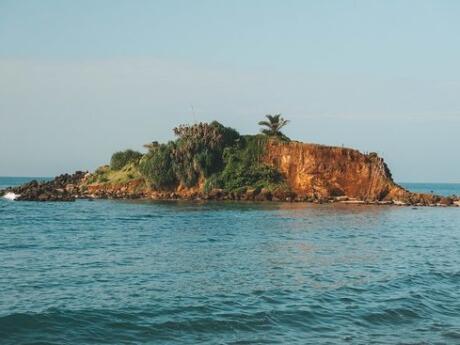 Located right off Mirissa Beach, Parrot Rock Bridge is a small rocky island facing Mirissa. It's a great spot to come to for sunset or to get pics of Mirissa Beach. There is a small pathway connecting Mirissa Beach to Parrot Rock Bridge, which is visible during the morning low tide. In the evening when the tide comes in, the path is hard to spot and you'll have to walk in knee-high water to reach it.
---
See baby turtles hatching at Turtle Point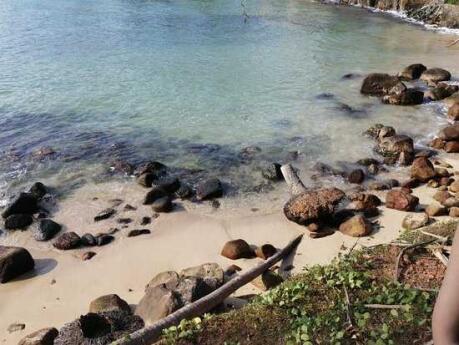 Seeing baby turtles hatching and trying to make their way to the ocean is the cutest thing ever! Over at Turtle Point in Mirissa right by Coconut Tree Hill is the place to come. The turtles come here at night to lay their eggs underneath the coconut palms throughout the year. If you miss seeing it, you can also snorkel around here to see the turtles, particularly between January to April, but you should ensure you come early in the day when it's low tide.
---
Happy travels are safe travels
We recommend you always take out a reputable travel insurance before your next vacation. What happens if you suffer from illness, injury, theft, or a cancellation? Many travelers forget about it and regret it when something happens. Better to pay a small price and have the peace of mind and not worry.
---