TERMS OF USE: There is a chance that some of the content on this page has changed since it was last updated. By reading this article, you consent to our Terms of Use and Disclaimer. Happy Travels!
DISCLOSURE: Some of our posts may contain affiliate links which we may receive a commission if you choose to book something through one of our links.
Our gay friend Kaluu from Colombo tells us what gay life is like in Sri Lanka from his perspective in this fascinating interview.
"Funny Boy" is a Sri Lankan book by Shyam Selvadurai, which we recommend every LGBTQ traveller visiting Sri Lanka reads. It tells the story of a young Tamil gay boy called Arjy, growing up in 1980s Sri Lanka during the civil war era, struggling to come to grips with his homosexuality in a very religious and traditional family and society.
Fast forward 30 years when we visited Sri Lanka, at a time when the country is thriving; the Civil War long ended and tourism flourishing more than ever, we wondered if much has changed for the country's LGBTQ community. Be sure to check out our comprehensive gay Sri Lanka travel guide for our perspective as foreigners visiting. But what's it like for local gay guys?
We met a Sinhalese author in Colombo who has published various books and poetry, some with an LGBTQ theme. He has asked to remain anonymous in this interview for fear of reprisal from family and his work, so we will instead refer to him by his nickname, "Kaluu":
DON'T MISS OUT!
Join our newsletter
Subscribe now to receive our latest interviews with gay locals, in-depth gay travel guides, inspiring stories, savvy planning tips, and exclusive discounts on gay tours.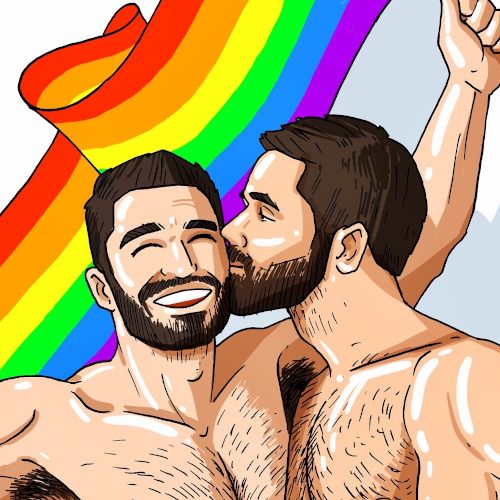 Hi Kaluu, please introduce yourself:
Good afternoon Stefan and Seby. I am Sri Lankan born, 39 years old, living in Colombo. I'm also a son, a friend, a gay, a Buddhist, a writer, and a poet. Above all, I am a human!
My friends call me "Kaluu". It means "black" in Sinhalese and has become my nickname because I have darker skin compared to the average Sri Lankan.
So just like the book you mentioned above, ("Funny Boy" by Shyam Selvadurai), I am the same age as Argy, the protagonist of this story. We both grew up/came of age in the 1980s and 1990s when the Civil War was at its peak. I am from a Sinhalese lower-middle-class family in Colombo whereas Arjy is from an upper-middle-class Tamil family, also from Colombo.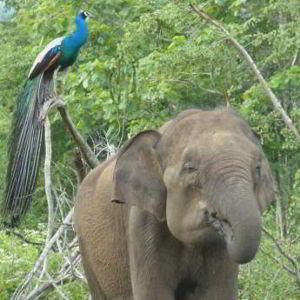 Discover Sri Lanka with an LGBTQ local tour company…
We've super proud to have teamed up with the fantastic Sri Lankan gay travel company called Pinky Swear. We are offering our readers an exclusive 5% discount off the total cost of any trip you book with Pinky Swear.
We love Pinky Swear because not only are they a company owned and managed by LGBTQ locals, they do a really good job in crafting and tailoring trips for LGBTQ travellers to Sri Lanka.
Why have you asked us to keep your name anonymous?
Sri Lankan society generally does not have very positive attitudes towards homosexuality. Coming out gay could affect my job, embarrass my family and could even be life-threatening. My friends have faced such bitter experiences for being "out", particularly in more rural areas of the country.
Are you out to anyone in your family or your friends?
Nobody in my family knows about me being gay. If they were to find out, it would cause a lot of problems and I don't want to sour relations with them.
However, my very close friends (gay and straight) who I trust and love know about me and are ok with it.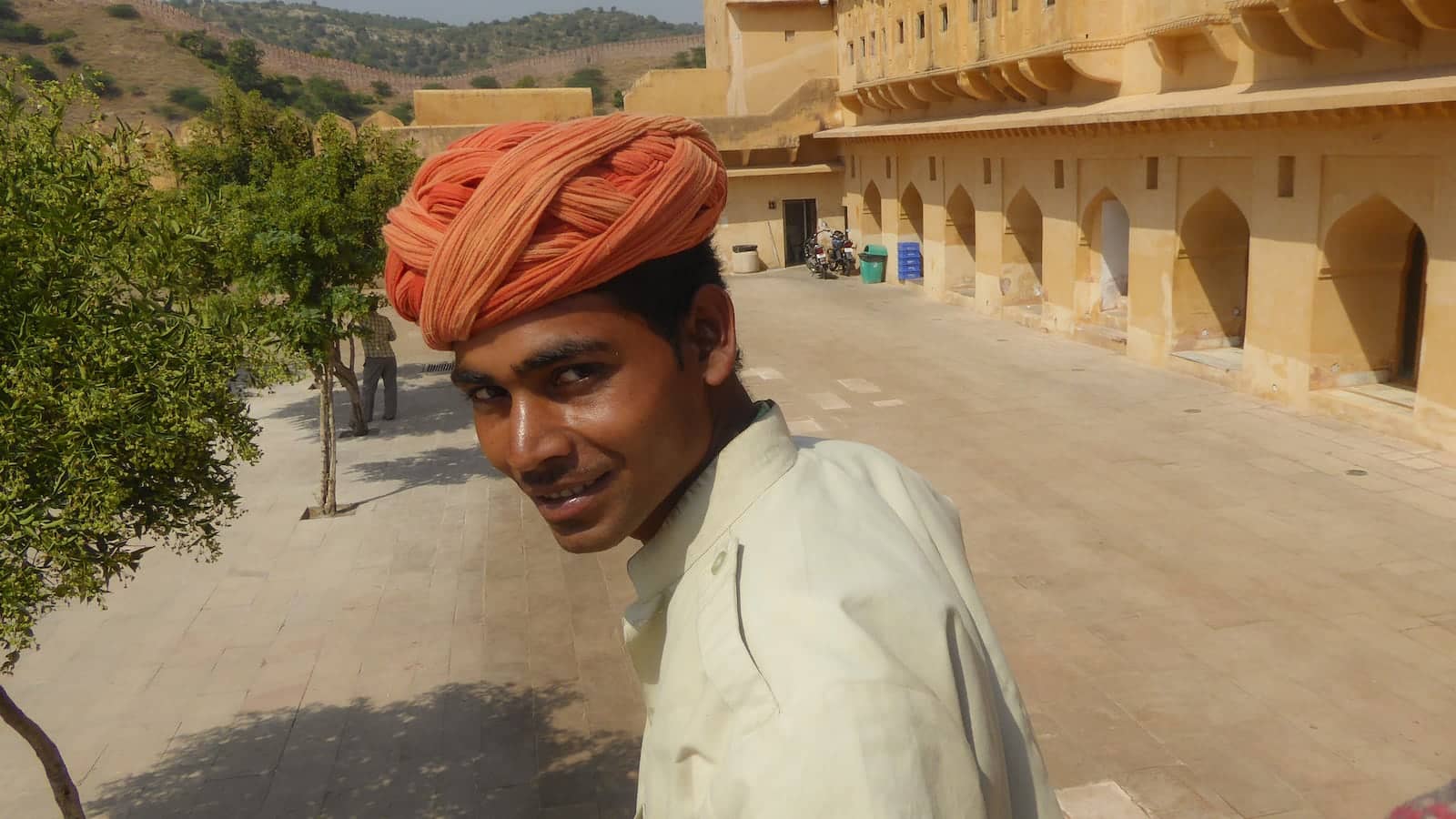 Have you experienced or witnessed any homophobia growing up?
Fortunately myself not. But this is because I have led (and continue to) lead a very closeted life and am not open to anyone other than very close friends who I trust. Sadly this is the only way to stay safe for the LGBTQ community of Sri Lanka – either keep schtum about being a queer and lead a double/closeted life. Or come out, but be prepared to migrate to somewhere like Canada, which is what a lot of my friends were forced to do. Here are a few examples:
My best friend Uditha was beaten violently by his older brother when he came out to him. His brother just kept beating over and over believing he was "beating the gay out of him". He kept beating Uditha until bleeding was coming out of his mouth and nose. He had three broken ribs and severe bruising all over his body. This was his own brother for crying out loud! Thankfully Uditha ran away to Canada where he is happily living a normal life, free from violence, away from his homophobic family.
Another friend of mine, Oshan, came out to his family, which allegedly caused his father to go into cardiac arrest…or so they told him. His father was of poor health anyway, but his family put such immense pressure on Oshan, using his father's health that in the end he just married a woman and lived a "good" heterosexual life. Sadly, Oshan was also forced to completely cut off all contact with his gay friends, which included me.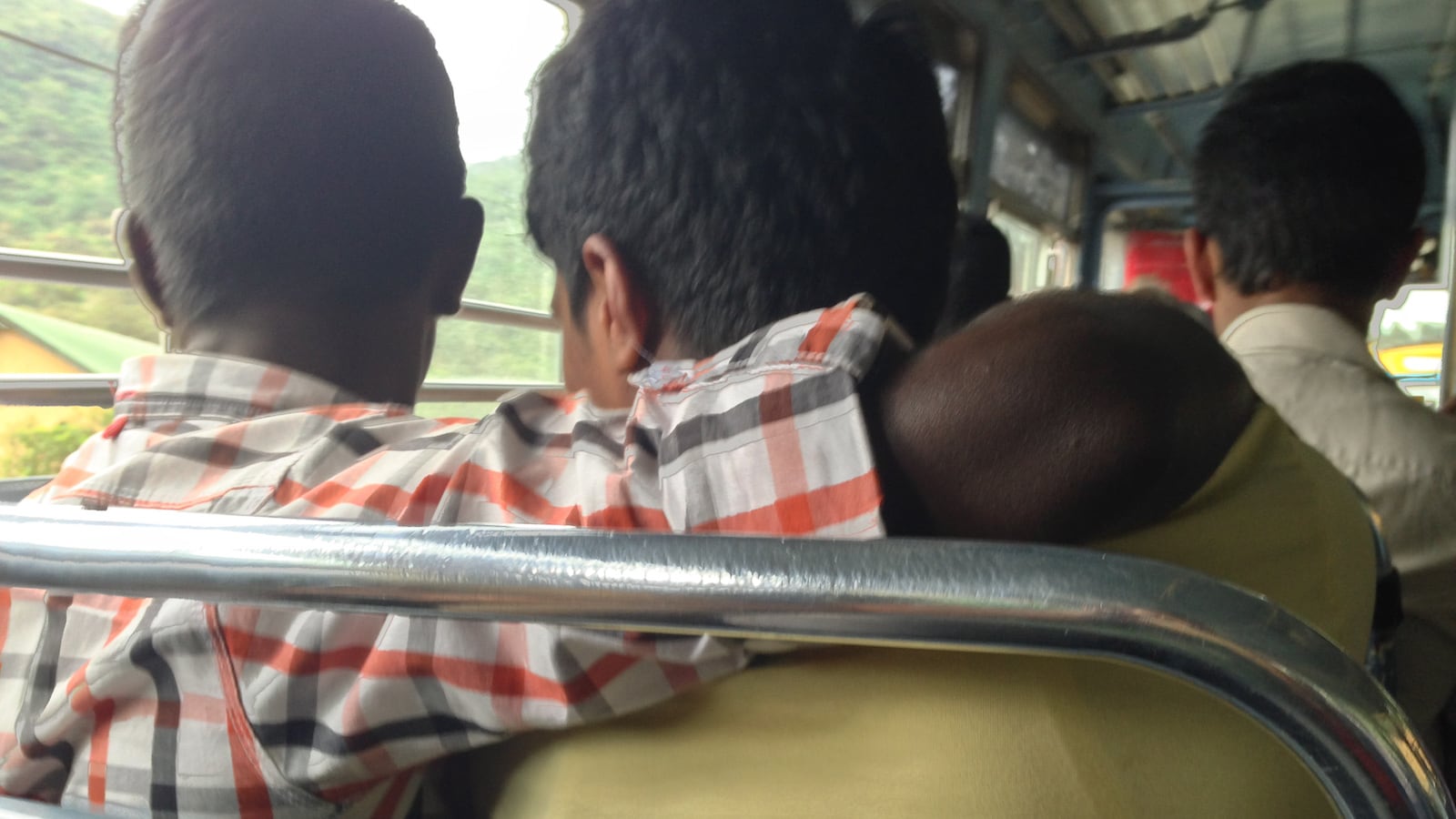 What was it like growing up in Sri Lanka during the civil war?
Growing up in the 1980s in Colombo during the civil war, my family lived with continuous fear. Sometimes our parents had to take turns to guard us at the school gates. At school, it was decided we had to use see-through bags for a period of time for security.
When travelling on public transport there was this intense paranoia. Everyone suspected each other of being a siucide bobmer. If a suspicious bag was found without an owner, people panicked and pandemonium broke out!
Several We lost Sri Lankan politicians to siucide bmobers, including former President Ranasinghe Premadasa. We watched the Civil War unroll before our eyes on the TV news every evening. The newsreaders were reporting deaths as "Today, 20 soldiers gave their lives for the motherland"….and "Today, 50 Tamil Tigers were killed" Death was everywhere. It was even worse in war-affected areas like Jaffna in the north.
Looking back on it all now, it was super scary. But as a young boy growing up, you just adapt to life around you. This simply becomes the "norm".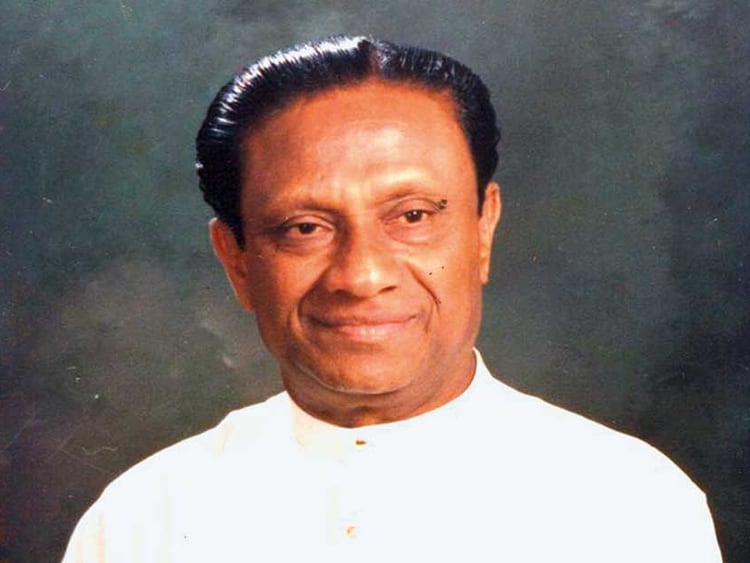 How did you meet other gay guys growing up?
Growing up without the Internet and the gay dating apps in a country where being gay is illegal is super hard. Therefore, popular meeting places were on the beach or through friends of friends.
Obviously, with the growth of smartphones, Grindr and other dating websites like "Lanka Love", meeting other gay guys has become a lot easier over the past decade. Sadly, there are no official gay places in Sri Lanka. However, there are often underground hidden events but they are only publicised by word of mouth and social media.
DON'T MISS OUT!
Join our newsletter
Subscribe now to receive our latest interviews with gay locals, in-depth gay travel guides, inspiring stories, savvy planning tips, and exclusive discounts on gay tours.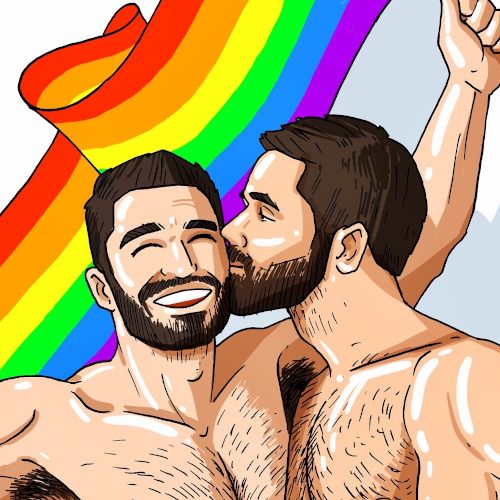 Do you know anyone who was arrested or victimised by the police?
I've not heard of anyone ever being convicted under sections 365 or 365A. The Courts have pretty much ruled that these draconian anti-gay laws are unenforceable, which is at least a positive step to getting the damn things revoked once and for all!
However, this doesn't stop the police harassing our LGBTQ community to top up their income! For example, they target places they know men go to to meet other men, like in parks, beaches and public toilets. They will target a guy they suspect of being gay (probably catch him in the "act" or thereabouts!) and then threaten to publicly expose him to his family/the media unless he pays them an "unofficial fine". Sometimes this comes with quite a lot of physical assault.
Once I witnessed an assault by a group of three tuk-tuk drivers in Colombo victimising a transgender man in public. His lip was bleeding. I stood there with everyone else staring. I felt terrible because I was completely helpless: if I tried to intervene to help the transgender guy, they would have beaten me up as well and "exposed" me to everyone as being gay. It was painful to stand there and unable to do anything to help.
So you see, whilst no one has ever been convicted under the anti-gay laws of Sri Lanka, they are still used as a means to intimidate our LGBTQ community and spread hate towards us.
Do your family pressure you into getting married?
All the time! My parents, of course, dream about their future daughter-in-law and grandchildren and ask me every time we meet. As I'm getting close to 40, the questions have died down a great deal. Whilst I do not want to cheat an innocent woman just to please my family, Sri Lankans don't have positive attitudes about bachelors. So, in the past, I've introduced them to pretend girlfriends, usually, a lesbian friend who is in the same position.
Many of my gay friends have married women to relieve them from family pressure, but in doing so they create more problems resulting in divorce, fleeing the country and even more extreme sometimes. Even in the UK, this is a common problem amongst some Asian communities.
Are there any gay hangouts in Sri Lanka?
Whilst there are no official gay bars or clubs in Sri Lanka, unofficial underground events take place from time to time. For LGBTQ travellers visiting, I advise using Grindr to connect with other gay guys to find out what is happening locally.
Also worth mentioning is the beach resort town of Negombo, located around 35km north from Colombo. Here you can actually find gay resorts like the Gomez Resort. Whilst it's not officially a "gay hotel", only men are allowed. Other gay friendly hotels here include the Dickman and Binnacle Resorts.
Tourism is such an important moneymaker for Sri Lanka that people are prepared to turn a blind eye to the LGBTQ travel community, particularly in Negombo. Sadly, young poor male Sri Lankans (both straight and gay) have caught on to this, which has developed a large "beach boy" (male escorts) culture along Negombo's beaches.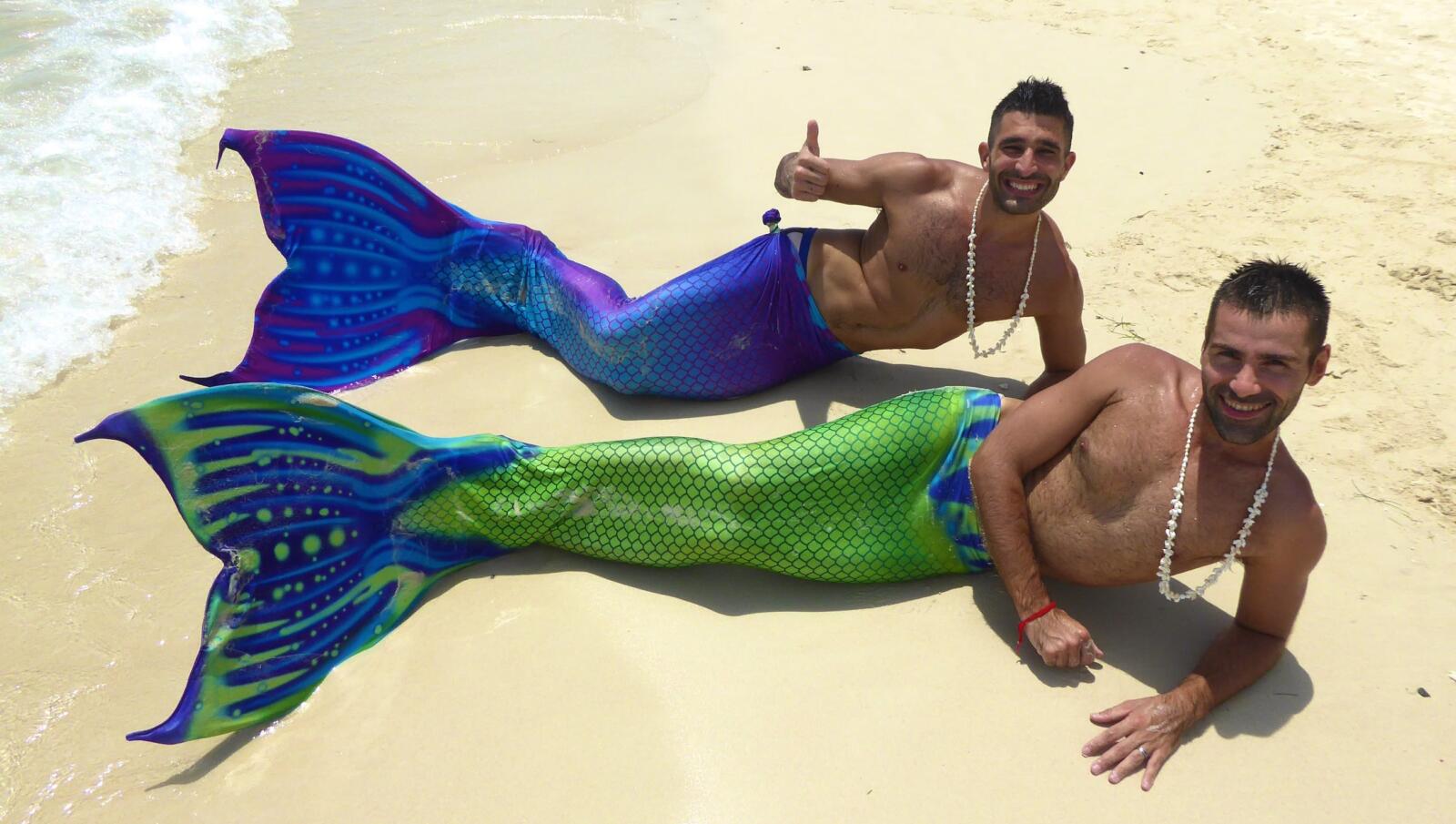 Do you think things are likely to improve for Sri Lanka's LGBTQ community?
Despite my negative experiences, I am very positive that things will improve. For one, the fact that the Supreme Court of India decriminalised homosexuality in 2018 has had a positive impact. For example, more Sri Lankan politicians are now beginning to express positive attitudes towards our LGBTQ community.
Yet at the same time, the government is also quick to pander to the more conservative elements of society. For example, in 2018, President Sirisena made a homophobic speech when he was confronting an opponent for rejecting national values.
Change is not going to happen overnight. A significant cultural change is needed before anything positive can happen.
Despite the politics, I must clearly state that the majority religion in Sri Lanka (Buddhism) holds no negative attitudes towards homosexuality, despite some of our political leaders trying to use our religion as a means to justify a homophobic culture.
What's your favourite place to visit in Sri Lanka?
I am so proud of my country. We have a lot of natural beauty and wildlife. It is said that Sri Lanka is the best place after East Africa to come for a safari! Yala and Udawalawe National Parks are two of the most famous places to come and spot leopards, buffaloes and elephants in the wild. We also have whale watching opportunities in the south, particularly around Mirissa.
I also love the train journey across the tea country, particularly from Kandy to Nuwara Eliya and Ella. Ella, in particular, has some stunning terrain, which is perfect for hiking. I love climbing Ella Rock with friends when I want to show off my country to them.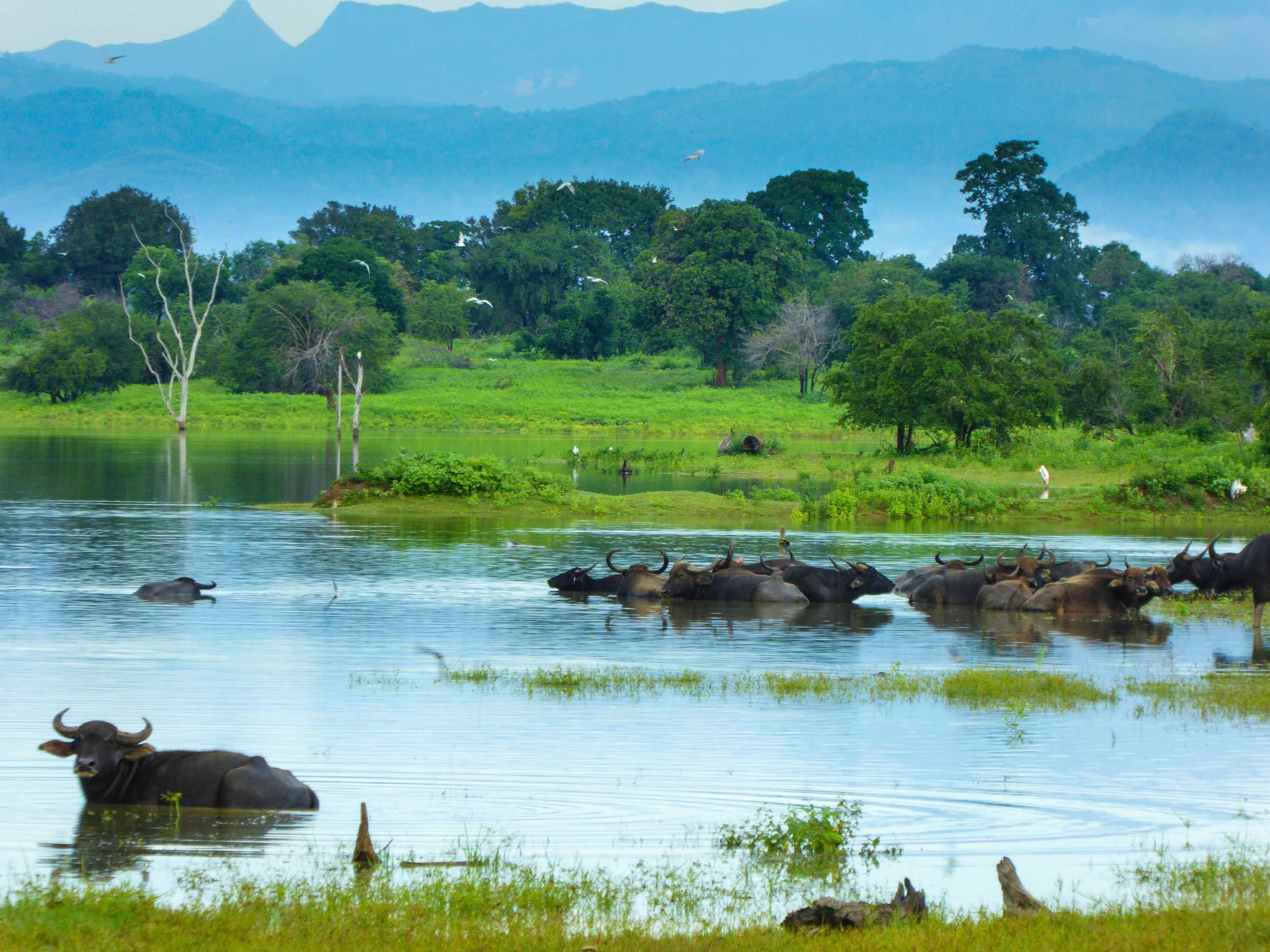 How do you recommend gay travelers connect with gay locals in Sri Lanka?
The most obvious way to meet gay locals in Sri Lanka is via the dating apps, particular Grindr and Hornet. This is also the best way to learn about any "unofficial" LGBTQ events taking place. We LOVE meeting foreign guys and always keen to make friends, so with just a bit of effort, you'll quickly become the most popular person on your trip!
Other ways are via social media. For example, check out what's happening on the #gaysrilanka hashtag gallery on Instagram or Facebook pages like Accept Sri Lanka and Sri Lanka Gays.
DON'T MISS OUT!
Join our newsletter
Subscribe now to receive in-depth FREE travel guides, along with inspiring stories, savvy planning tips, and exclusive discounts on gay tours.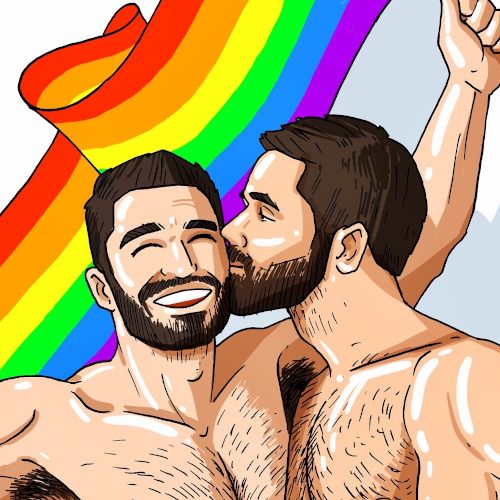 ---
Like this post? Pin it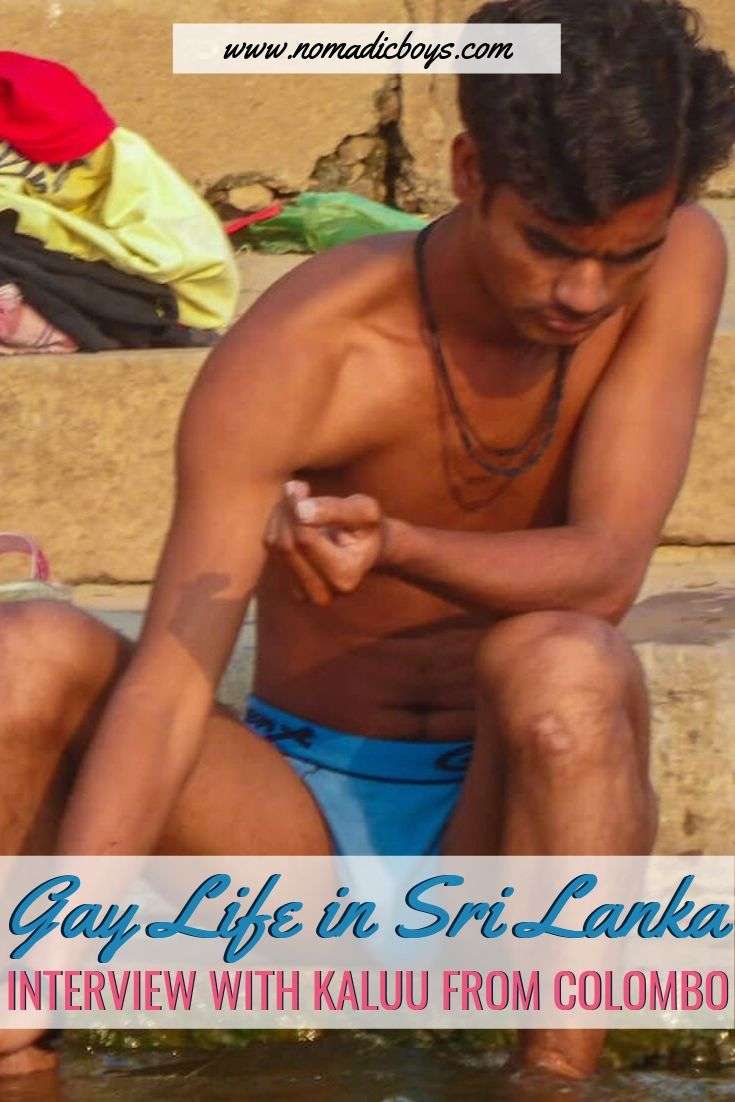 Happy travels are safe travels
We recommend you always take out reputable travel insurance before your next vacation. What happens if you suffer from illness, injury, theft, or a cancellation? Many gay travelers forget about it and regret it when something happens. Better to pay a small price and have peace of mind and not worry.