TERMS OF USE: There is a chance that some of the content on this page has changed since it was last updated. By reading this article, you consent to our Terms of Use and Disclaimer. Happy Travels!
DISCLOSURE: Some of our posts may contain affiliate links which we may receive a commission if you choose to book something through one of our links.
Our gay friend Shintaro from Tokyo tells us what gay life in Japan is like from his perspective in this fascinating interview.
We love Japan. We've been fortunate to visit several times. Each time we leave, we say sayonara with a strong thirst to return for more!
As a gay couple traveling in Japan, we've always felt extremely welcome, everywhere, never receiving any judgment or raised eyebrows. To our foreign eyes, Japan feels like you've taken a time machine into the future. Everything is so much more advanced here, so clean, so impeccable, where trains arrive/leave on time, correct to the second!
And the Japanese themselves? Well, they're just the icing on top – you couldn't ask for a more welcoming and respectful nation. Everything is well received with a sweet, warm smile and a humble bow.
But as we said, that's through our superficial perspective as gay travelers visiting. What's the reality like for the Japanese LGBTQ community? We often hear that whilst the Japanese are very welcoming to gay foreigners, on a local level, the country is very conservative when it comes to LGBTQ rights.
One of our best friends in Japan is the amiable Shintaro, a fabulous local who is at the forefront of gay travel to Japan with his excellent company, Out Asia Travel. We sat Shintaro down and he told us what gay life in Japan is like from his perspective in this interview.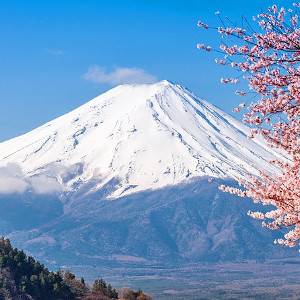 Your personalised gay friendly itinerary to Japan
We've teamed up with the excellent gay travel agency OUT Asia to offer our readers an exclusive 5% discount off the total cost of any trip to Japan you book with them. They specialise in crafting tailored trips and itineraries for LGBTQ travelers to Japan.
Hi Shintaro, please introduce yourself:
Hi boys, my name is Shintaro Koizumi. I was born in Tokyo back in 1968. I spent most of my life in Tokyo and continue to live here today. I am a tour operator and have my own travel consulting business called Out Asia.
I am also openly gay and take great pride in promoting LGBTQ travel to Japan with my company.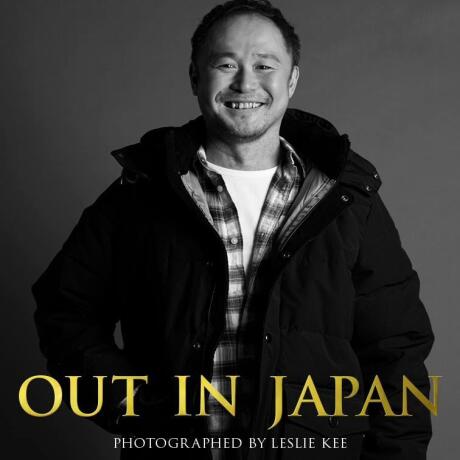 How old were you when you came out?
I was around 10 years old when I realized I was gay, but this was in the late 1970s when homosexuality was a huge taboo in Japan. As such, growing up in the 1980s and 1990s, I didn't really have the chance to fully explore my sexuality. There was simply no positive visibility about LGBTQ issues in the mainstream media – remember, this was back in the days before the Internet was even a thing! As such, most gay men of my generation would marry a woman and lead a double life.
It was only in the 2000s when I was able to really start exploring my sexuality. This was the time when we started to see LGBTQ issues being debated in a positive light around the world, and eventually in Japan. It wasn't until 2010 when I finally felt comfortable to come out – at the ripe age of 42! My gay friends jokingly nickname me – "baby gay", which we all laugh about!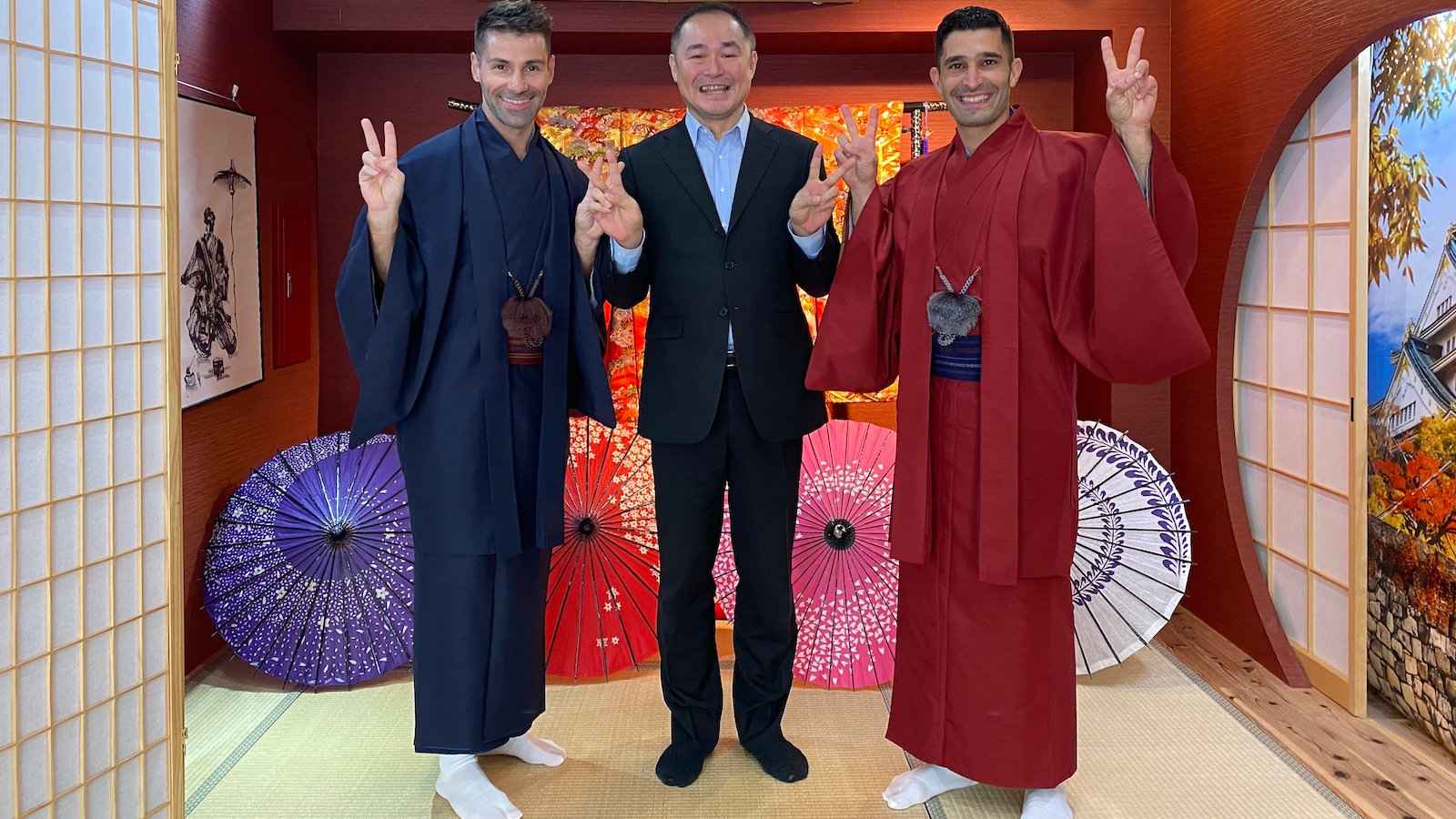 Are you out to your family?
I am not. I've never had a discussion about my sexuality to anyone in my family and don't think I will any time soon – they are very old fashioned and conservative in their way of thinking that it's just too hard.
Having said that, I'm fairly certain they must by now "suspect" that I might be gay given that I am over 50 years old, and not married!
DON'T MISS OUT!
Join our newsletter
Subscribe now to receive our latest interviews with gay locals, in-depth gay travel guides, inspiring stories, savvy planning tips, and exclusive discounts on gay tours.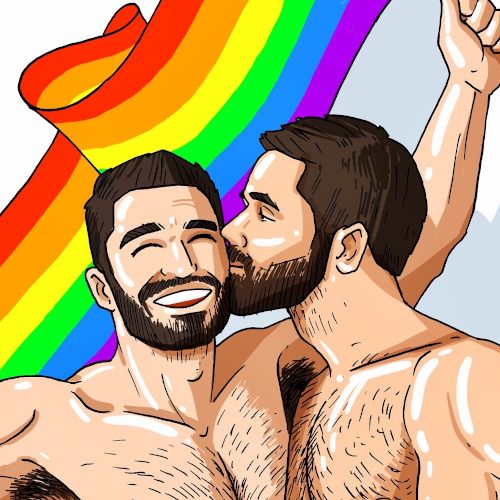 Did you ever experience any homophobia growing up?
Luckily I have never been the victim of any homophobia growing up in Tokyo. However, I did come out very late in my life and always fought hard to act "straight".
To be honest, cases of homophobic violence are pretty rare in Japan because we (the Japanese) are so conservative in our ways and extremely peaceful. We are very rarely moved to take any violent action. Having said that, I have heard of a few gay guys being attacked in public cruising parks, usually by young homophobic guys (who are probably frustrated closet gays!).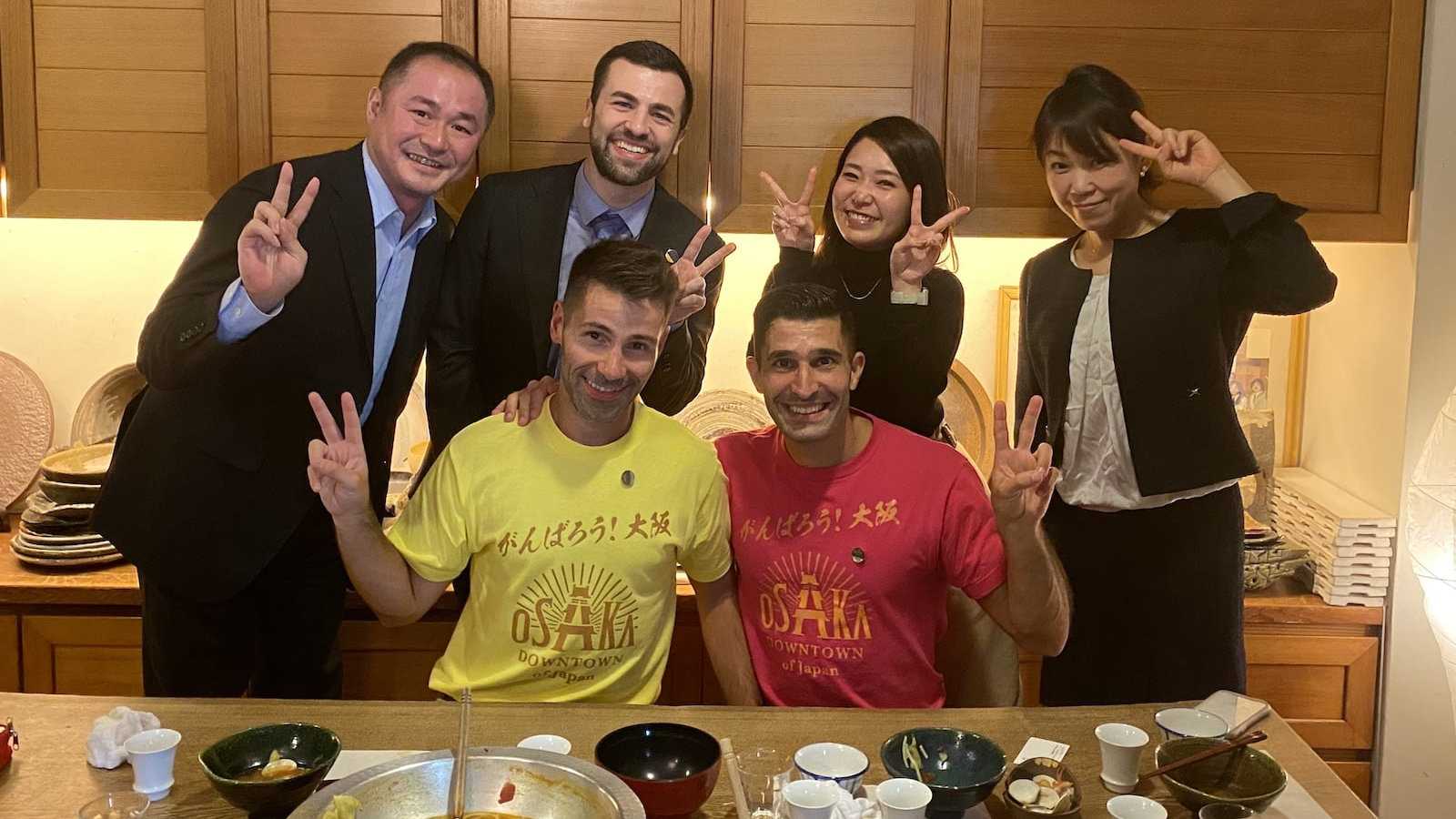 How did you meet other guys growing up?
Growing up we didn't have any gay apps or even the Internet! Therefore the only way to meet other guys was by heading to the gay bars and clubs of Tokyo. My favorite is "New Sazae", which is still going strong today. This place is like an institution on the gay scene, standing proud since it first opened its doors back in 1966. It was also Freddy Mercury's favorite gay place in Tokyo when he used to visit.
Other ways I used to meet guys growing up was via mutual friends at parties and also in the listing section of the gay magazines we'd find in the bars/clubs.
Over time, Internet chat became a thing – remember the days of Gaydar and Gay Romeo? Then Grindr took off after 2010, and the rest is gay history!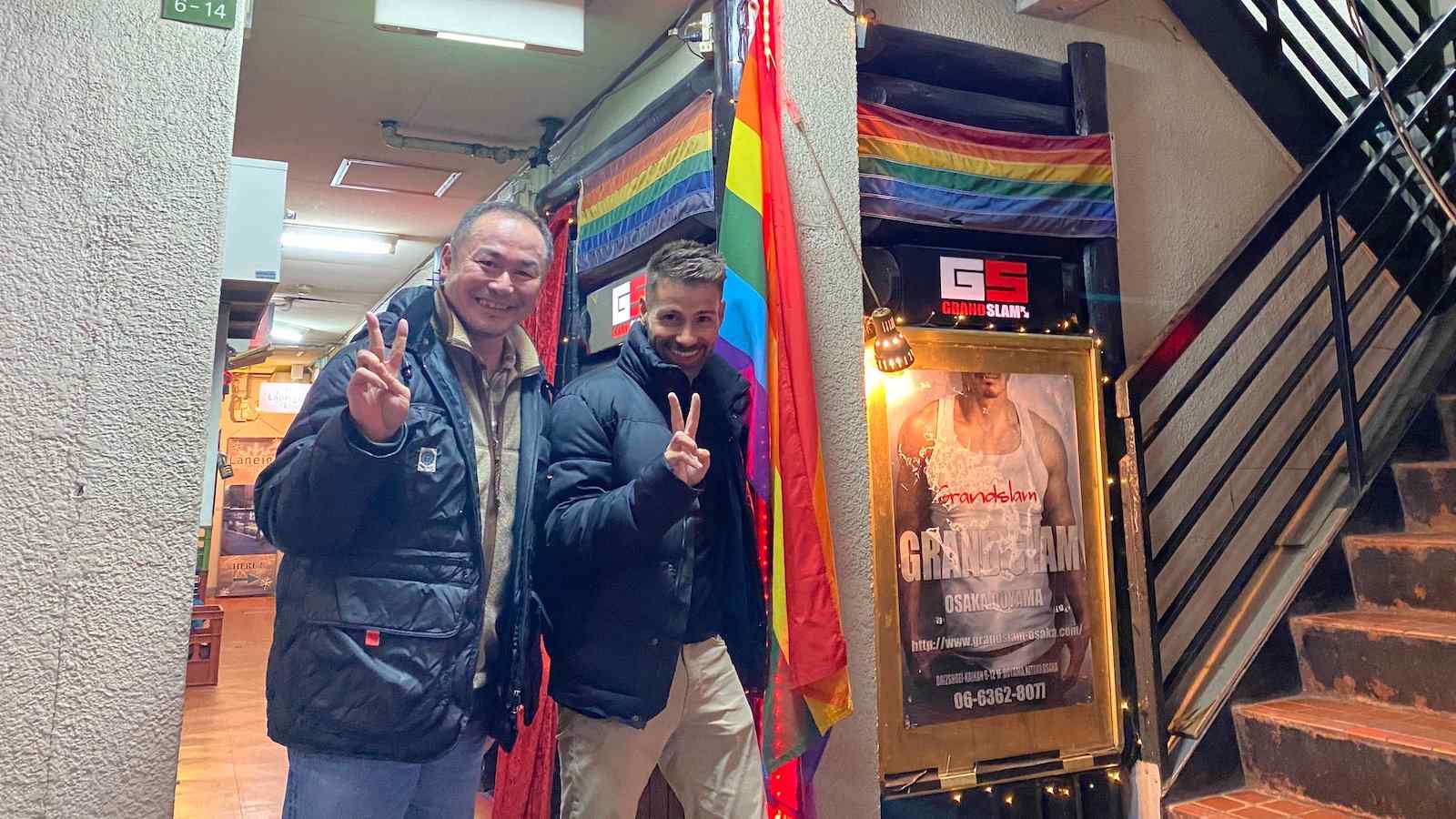 Were there any famous Japanese gay icons growing up?
Not really, no. Growing up, it was such a heteronormative society in Japan (as I'm sure it was in much of the world back then) that we rarely saw any gay icons. Anything "gay" would be from the West like David Bowie, Freddy Mercury etc.
From around 2000 onwards, things started to change and more people felt comfortable coming out. Around about this time I remember seeing drag queens, and openly gay celebrities/politicians in the mainstream media. For example, in 2003, Aya Kamikawa became the first openly transgender politician to be elected to public office in Japan, winning a seat on the Setagaya Ward Assembly. Then in 2005, Kanako Otsuji became the first gay politician to formally come out – a beautiful moment during the 2005 Tokyo Gay Pride Festival.
This was also the time that LGBTQ issues started to be debated and reported about, particularly related to anti-discrimination, same-sex partnerships, and recognition of the transgender community.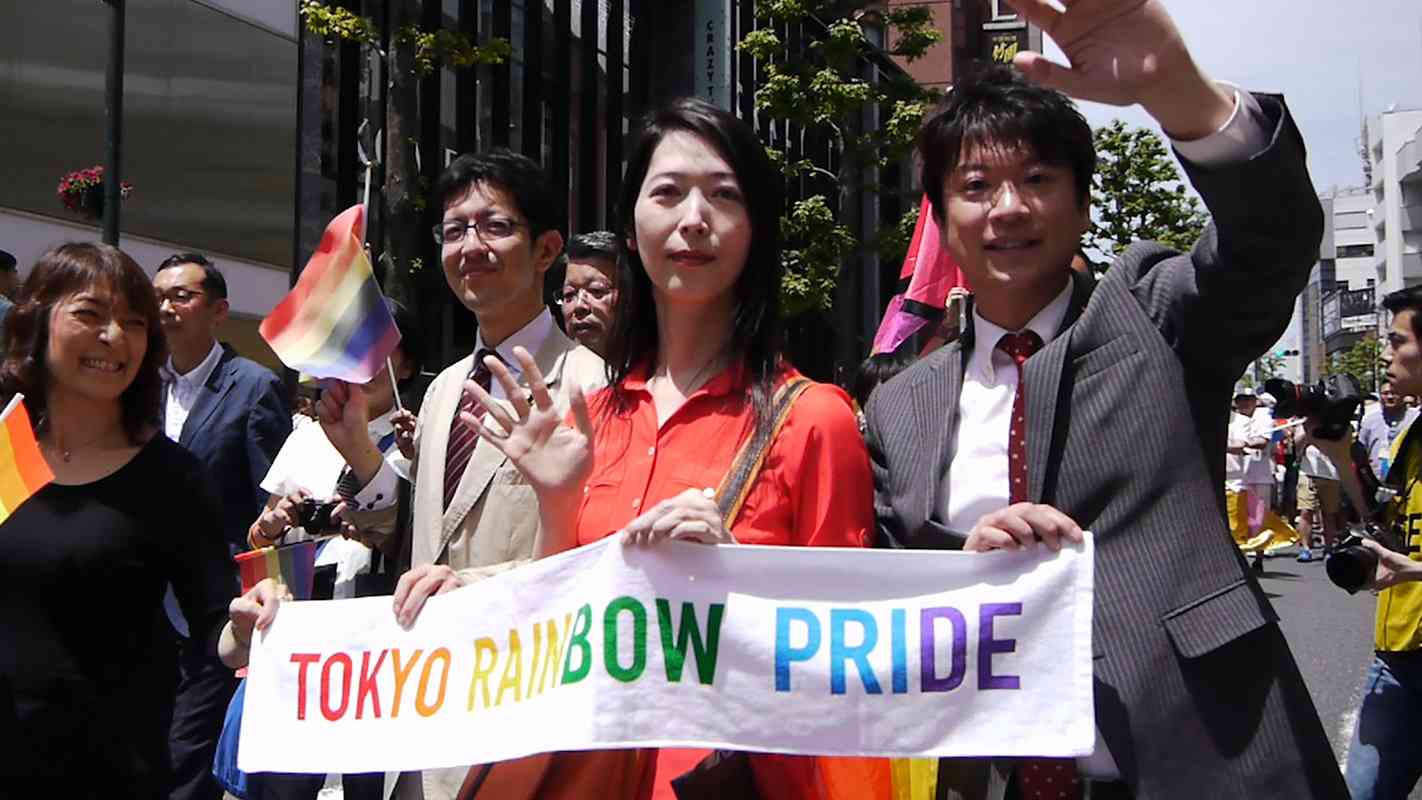 How gay friendly would you say Japan is on a local level?
We have a very unique dichotomy in Japan. On the one hand, the Japanese are the most peaceful, caring, and hospitable people you'll ever meet. This is particularly what outsiders will experience, which I know you boys agree with. This is an actual thing with the Japanese – we are brought up to respect everyone, welcome foreigners, and never rise to violence. For this reason, Japan is often rated as one of the most gay friendly countries in Asia – a continent notorious for being super conservative.
However, on the other hand, Japanese society is extremely conservative at its core. For years the "norm" has been that a man marries a woman and has children. Any divergence to this was met with great incredulity! Yet this is bound to change and is changing right now because today we are seeing more LGBTQ issues being discussed across society and more positive gay role models being accepted. This positive visibility of our LGBTQ community is what has been lacking for years in Japan and I, for one, cannot wait to see where this takes us!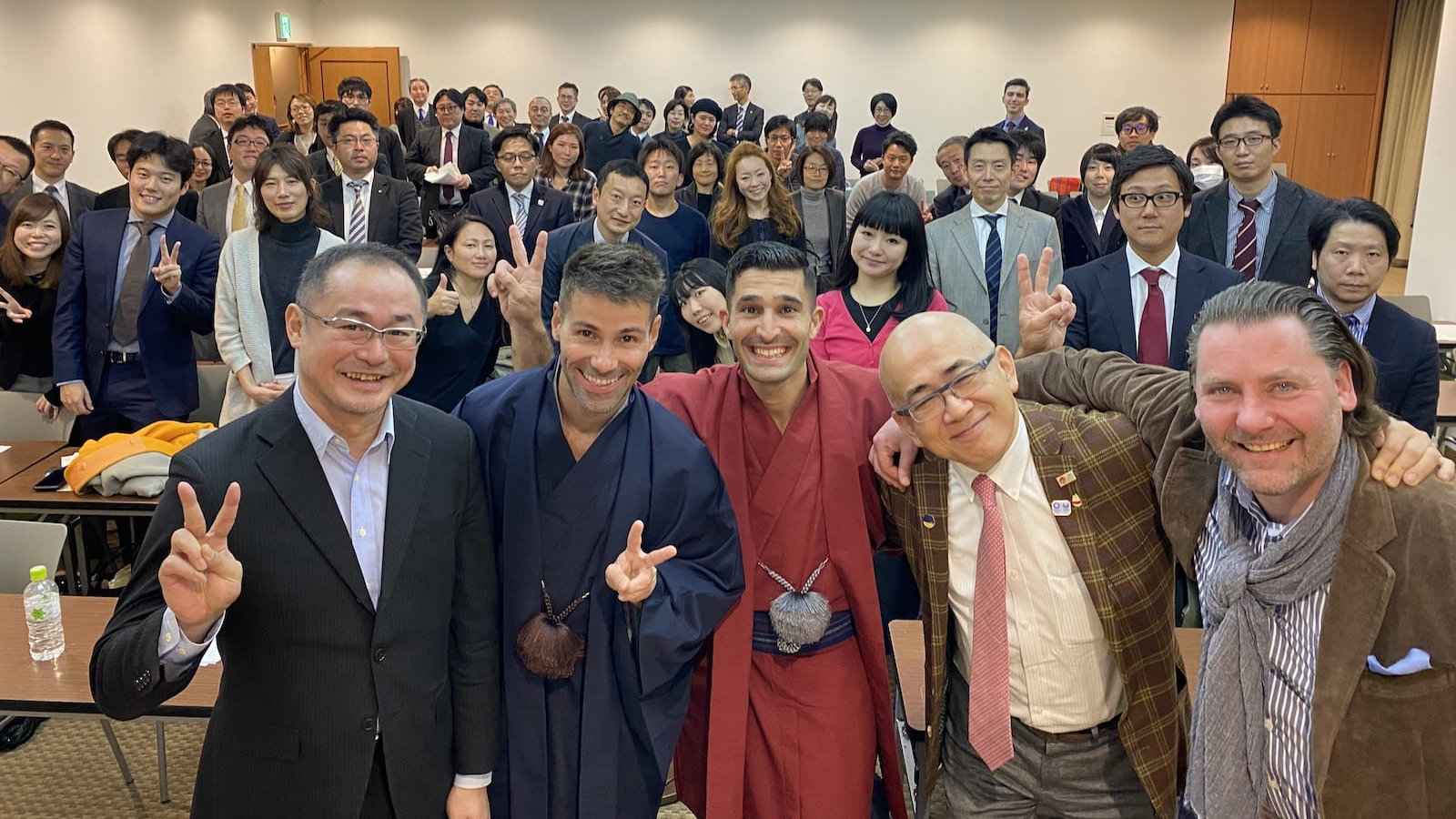 Do you think Japan will soon legalize gay marriage?
Absolutely, it's only a matter of time. How much time is the real issue…!
The problem is that historically, our Japanese Civil Code limits marriage to straight couples. Over time our incredible LGBTQ activists have been successfully chipping away at this. For example, in March 2009 we successfully pushed to allow Japanese nationals to marry same-sex partners in countries where same-sex marriage is legal. Then in February 2015, the district of Shibuya in Tokyo made history by becoming the first place in Japan to allow a 'semi gay wedding' (as I refer to it). In other words, gay couples could get a "proof of partnership" certificate, it gives us rights in relation to hospital visits and shared renting of apartments.
The downside is that this "proof of partnership" certificate isn't legally recognized, and institutions are under no legal obligation to respect them. Nonetheless, this represents an important symbolic step towards gay marriage happening one day in Japan.
Since the district of Shibuya introduced these certificates in 2015, other parts of Japan have also started to follow suit, including Nara, Yokohama, Osaka, and many more. Moving forward, there needs to be more political appetite to introduce gay marriage in Japan. This is happening – we are seeing an increasing number of political parties declaring support for legalizing gay marriage including the Constitutional Democratic Party, the Community Party, and the Social Democratic Party.
Which are the most popular gay apps used by Japanese guys?
The most popular gay apps in Japan that foreigners are also likely to know very well include Grindr, Scruff, Jack'd, and Tinder. We also love Instagram and Twitter, of course!
However, for a more local experience, I highly advise checking out the "9 Monsters app". It's a Japanese gay dating app that is very popular not only in Japan but also across Asia (especially in the Asia-Pacific). It has a really cute system where you have an avatar (or "monster") which you can evolve by chatting with people, and also by "breeding" – i.e. if a user "likes" you, your character evolves. The only downside is that most people on "9 Monsters" speak Japanese and little English, so unless you have a basic level of Japanese, it's probably best to stick to Grindr/Tinder/Scruff, etc.
The 9 Monsters gay app has become pretty huge here, which I definitely recommend checking out. I love that it's named after the 9 different animal characters that they think represent each aspect of the gay community (and which are also one of the 9 "monsters" your avatar can be): "slim cat", "lovely dog", "cool monkey", "sporty panther", "muscle wolf", "bulky bison", "athlete kong", "wild bear", "chubby piggy", and "free"!
What's the gay scene like in Japan?
It's pretty unique, especially in Tokyo. We have lots of small bars that are found in unassuming blocks where you enter thinking you're going inside someone's apartment, but instead, it opens up to a bar! These bars are like our Japanese version of "dive" bars – i.e. very local, everyone knows everyone.
The gay scene of Tokyo is found in Shinjuku's Ni-chōme district (we refer to it locally as "Nicho") where there are literally hundreds of these small gay bars clustered together! Some of the larger, more famous gay bars here include "Arty Farty", "Campy!", and "AiiRO". My personal favorites are "Bridge", "Eagle Tokyo", and "Usagi". Other bars I love going to are "Dungaree" and "Grand Slam" – both part of the awesome gay scene of Osaka.
Outside of Tokyo, most of the big cities have a gay area with clusters of these small unassuming gay bars, particularly Osaka, Nagoya, Sapporo, Sendai, Fukuoka, and Naha in Okinawa.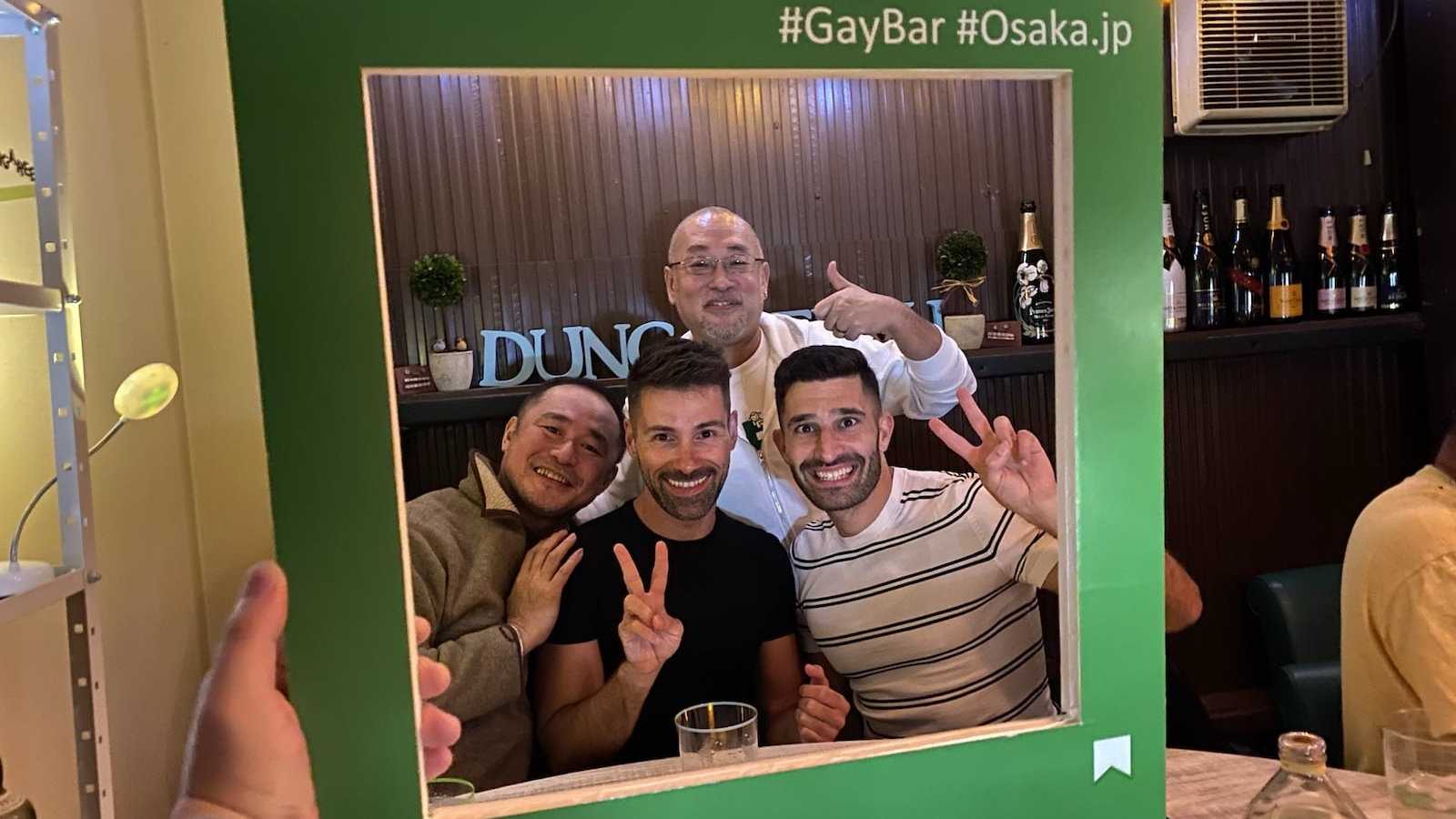 What are some of the best gay events in Japan?
The main gay events in Japan are the ones taking place around Pride. For example during the Tokyo Rainbow Week in April, we obviously have the big Tokyo Pride event, and in the evening we also have some pretty exciting parties taking place. The other gay Pride events I love in Japan, which I recommend you check out, include Sapporo Rainbow Pride, the Kansai Rainbow Festa in October, and Kyushu Rainbow Pride.
There are also large gay parties taking place throughout the year, some of which are so popular that they draw crowds from all across Asia; particularly from Taiwan, Korea, and China. The most popular ones include VITA Tokyo in December, NUDE in Osaka every January, and Pink Dot Okinawa in Naha every September.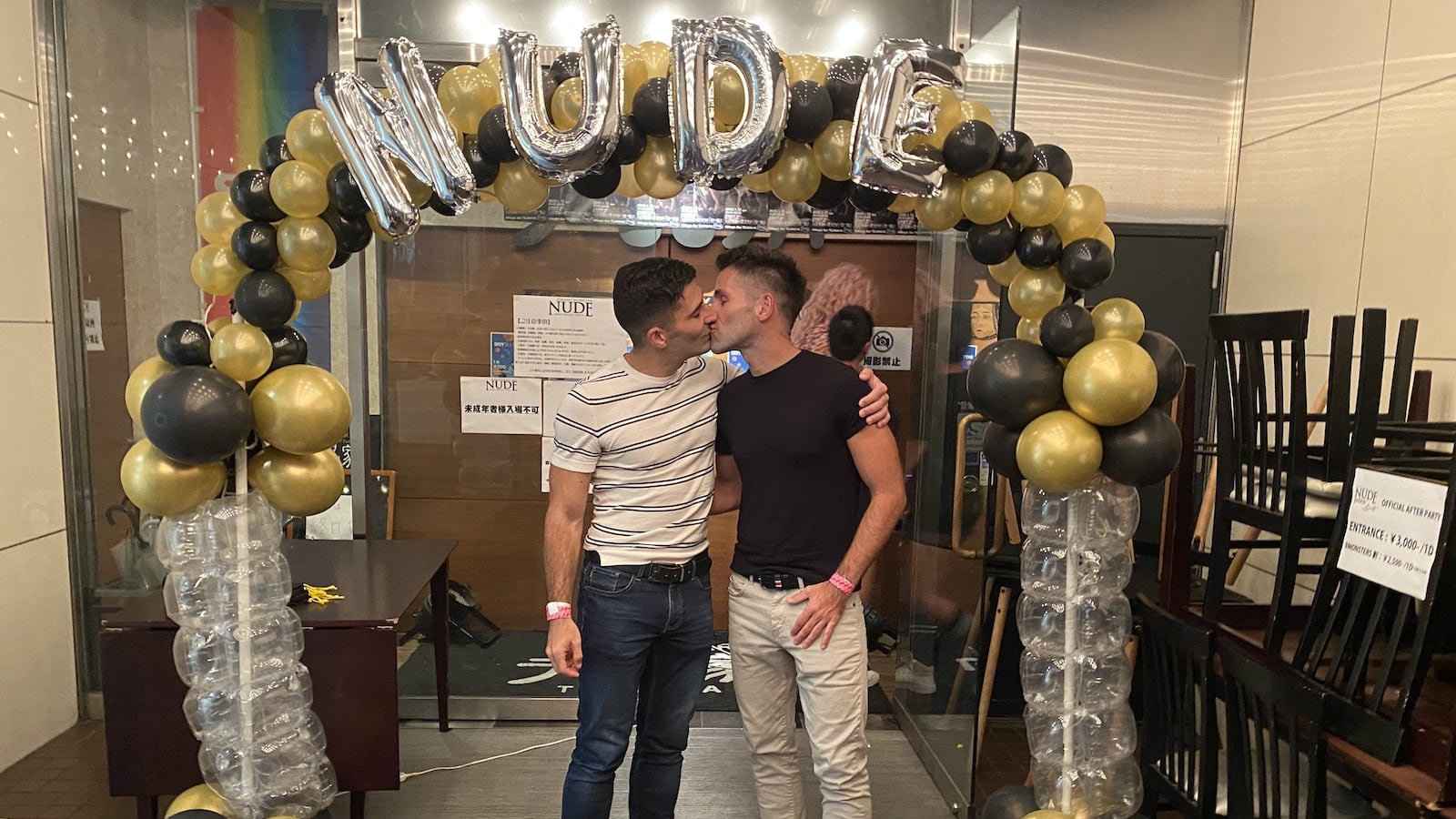 Are there any famous openly gay Japanese celebrities?
LGBTQ representation is still a bit of a taboo in Japan so many gay celebrities stay in the closet for fear of negatively impacting their career. Having said that, we are seeing more LGBTQ people coming out in Japan. The most famous gay celebrity in Japan is TV personality, Matsuko Deluxe. He is super flamboyant and highly active in LGBTQ activism. He's like our Japanese version of RuPaul – some of his outfits are fabulous!
Another out celebrity in Japan is the J-Pop singer, Ki-Yo. He became famous after coming out at the 2015 Tokyo Rainbow Pride. We also have a growing number of prominent transgender persons in the mainstream media, such as the singer Haruna Ai, the model Kayo Satoh, singer/actress Ataru Nakamura, and makeup artist, Ikko.
Where in Japan would you take a date for a romantic weekend?
My favorite place in Japan is Kyoto, a city I always love returning to. Kyoto is the cultural capital of Japan with numerous gorgeous palaces, majestic gardens, Shinto shrines, and temples, including the UNESCO-listed Kinkaku-ji Golden Temple. It's also a great city to eat out in, with some of the best restaurants in the whole country. So for me, the perfect romantic weekend would involve a visit to the Golden Temple and then a stroll around the Philosopher's Walk (especially during the Fall months when the leaves change color). We would also visit an onsen to relax in then have a meal in the evening.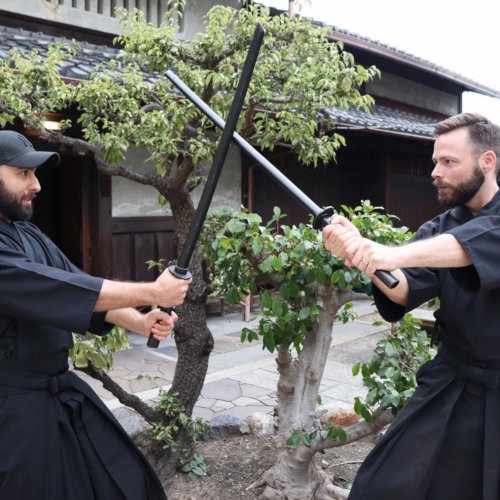 Experience Japan on a gay tour
Psst! Want in on a secret? Our friends at Out Adventures recently launched a super kawaii tour of Japan. On this all-gay foray, travelers will ride the Shinkansen bullet train between Osaka, Kyoto, and Tokyo. Highlights include a street food tour, samurai experience, a night in an authentic onsen, and an evening in Tokyo's gay district, Shinjuku Ni-chōme.
The next day I'd take us to the Arashiyama bamboo forest, which I think is one of the most beautiful and unique sites in Japan. We'd then head over to the Fushimi Inari-Taisha shrine, which is not only super impressive to visit but at sunset, you get the most breathtaking views of Kyoto.
Another place I love visiting is Naoshima island, located around 3-4 hours from Kyoto by train/ferry in the Seto Inland Sea. Naoshima is famous for its modern art museums, architecture, and sculptures, which makes it a popular destination for gay Japanese. The island is famous for its 3 art museums, which were designed by one of our most famous architects – Ando Tadao. There are also many outdoor artworks spread around the island to discover. The island is very picturesque and has a traditional feel to it, especially in the main village, called Honmura.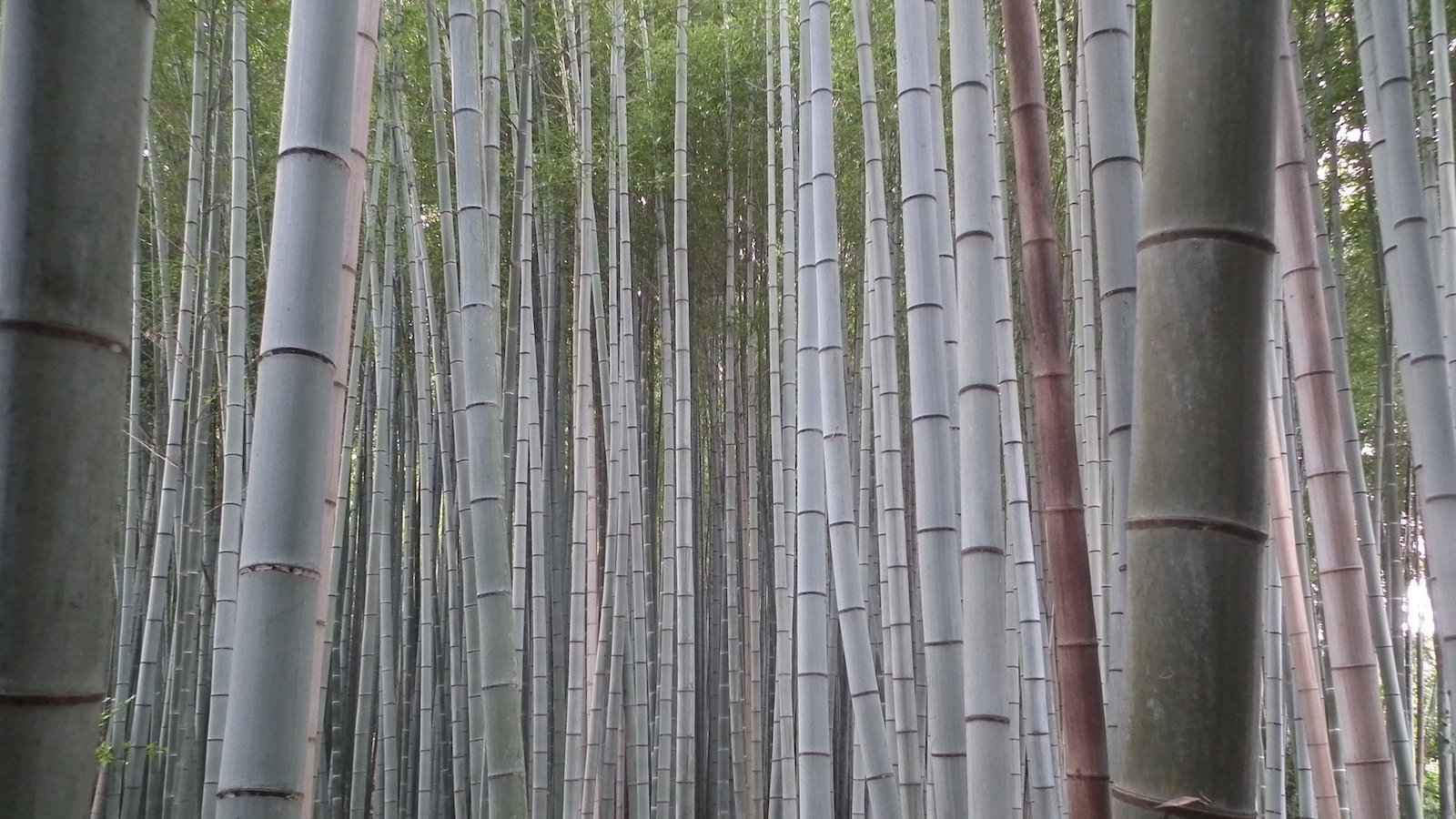 Any gay slang Japanese words you think we should know?
We have a few Japanese gay slang words, which are worth learning to show off to your local friends here and for using in Grindr or 9 Monsters:
Okama: literally means "pot" and is slang for a gay man
Tachi: means top
Neko: means bottom
Riba: versatile
Gachimuchi: slang word for a muscular, stocky, beefy guy
Kuma: bear – i.e. a hairy/overweight guy
Bian: slang for a lesbian, but is more used between girls. A more polite word to use for lesbians is "rezu"
Futsū: literally means "normal", but we use it as slang to refer to a straight guy
Jani: is slang for twink.
DON'T MISS OUT!
Join our newsletter
Subscribe now to receive in-depth FREE travel guides, along with inspiring stories, savvy planning tips, and exclusive discounts on gay tours.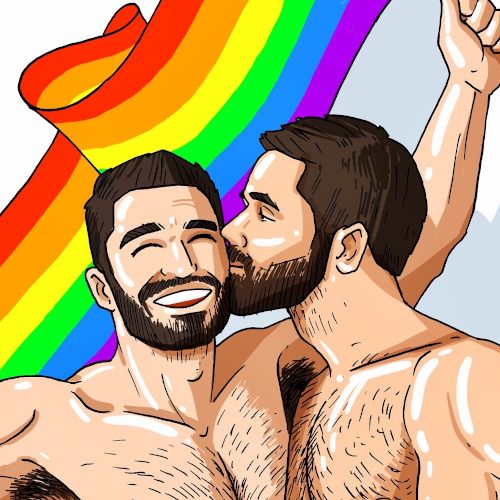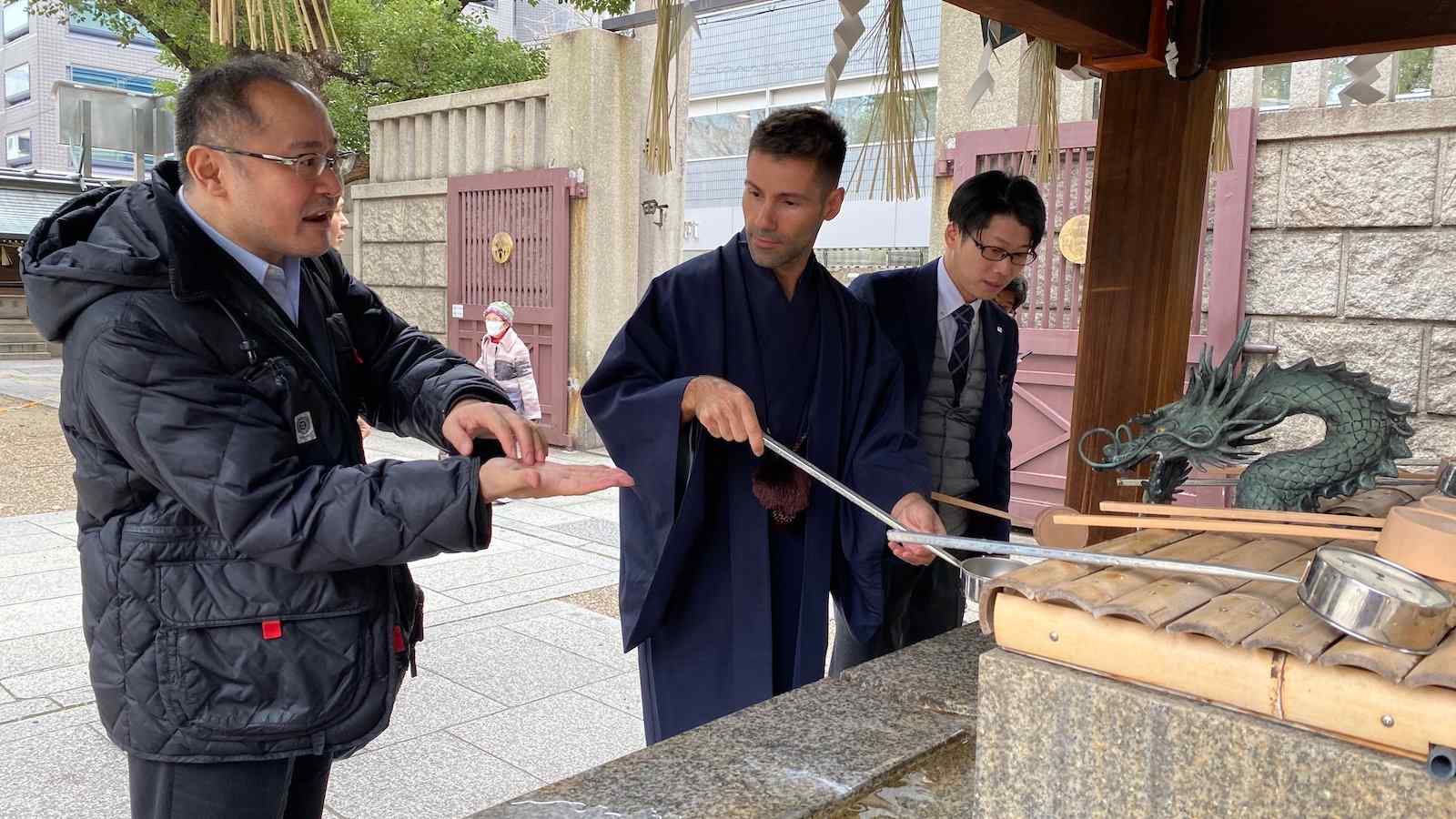 ---