Our roundup of some of the most famous gay actors of all time who are proudly flying the flag for our awesome LGBTQ community.
Representation, whether plain as a bad eyebrow job or as subtle as a carefully-coordinated outfit, is slowly but surely growing for the LGBTQ+ community in Hollywood.
More and more actors are coming out and opening up about their gender, emboldened by the lesser potential for backlash aimed in their direction. While some prefer to maintain their privacy – not out of fear but out of "God, the paparazzi are getting on my nerves about this!" – others proudly announce engagements, display breakups for all the world to see, and post their vacation snaps featuring their beloved partners – and sometimes kids too!
We still aren't where we need to be when it comes to equal treatment and opportunity for a lot of folks in Show Business but with the list of openly famous gay stars growing each year and the support for them following suit, it's only a matter of time before the score evens out.
1. Sir Ian McKellen
We dare you to find someone who doesn't adore Ian McKellen. Go on… we'll wait.
Even the former UK Prime Minister, Margaret Thatcher, couldn't resist his charming personality and masterful acting chops. The Iron Lady even recommended him for knighthood, which McKellen graciously accepted.
However, that didn't stop him from putting out a few choice words when she passed away in 2013. Cutting through the noise of heartfelt dedications from world leaders, politicians, and entertainers, he made sure people remembered all of Thatcher's awful discriminatory policies that had been implemented during her time in government. That takes some balls considering how divisive a character she was.
Ian came out in 1988, risking his career and reputation, to actively protest the Section 28 Bill, a law which banned the "promotion" of homosexuality in a positive light.
Today, he is the most famous grandfather of the gay community, having survived the days when being gay was illegal and the AIDS epidemic.
His bromance with Patrick Stewart is also a testimony to how straight guys and gay guys can be besties. Ian even initiated Patrick's wedding ceremony!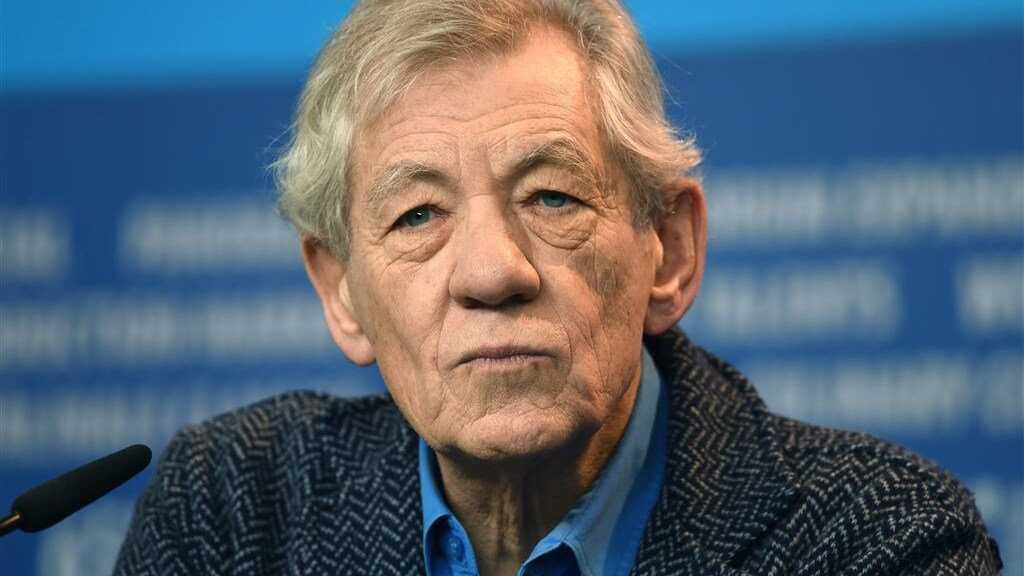 2. Jodie Foster
Jodie burst onto the Hollywood scene as a child star, appearing in mega-hit films like Bugsy Malone, Freaky Friday, and, of course, Taxi Driver. But it was the legendary thriller/horror flick Silence of the Lambs, where she played FBI trainee Clarice Starling, that cemented her status as one of the all-time greats.
Having dipped her toe in and out of the world of directing since the late 1980s, it was the 2010s when she began taking stride behind the camera. She has directed episodes of Orange Is the New Black, House of Cards, and Black Mirror.
Despite enjoying a relationship with a man for most of her life, Jodie was constantly pestered by the press, who speculated she was a "closeted lesbian" – including by a gay magazine that should have known better.
So, when she finally came out as part of the LGBTQ community in 2013, her fans rejoiced. All those years of rolling her eyes at pestering interview questions were over.
And things got even better for Jodie, when she married her partner, actress and photographer, Alexandra Hedison.
3. Stephen Fry
Author, comedian, director, actor, narrator – is there anything Stephen Fry can't do?
Stephen is one of those British actors who is instantly recognizable, both for his acting and for his voice. He's a masterful comic, having started off his career by making funny sketches with his friend and fellow actor Hugh Lawrie.
His debut on-screen role was none other than gay playwright, Oscar Wilde. His performance received rave reviews, with critics commending his ability to thoroughly embody the Irish writer. Just look at their photos side by side – the resemblance is uncanny!
He's also known for narrating the Harry Potter audiobooks, so millions of kids will know him by voice alone.
Whilst he initially struggled with being gay during his youth, he has become an out and proud advocate for LGBTQ rights. He famously called for a boycott of the 2014 Winter Olympics, which took place in Russia. He was also awarded by the Union of UEA Students with an Honorary Life Membership of the Union, due to his report on the experiences of LGBTQ students in the union.
Fry married his partner, Elliott Spencer, in 2015.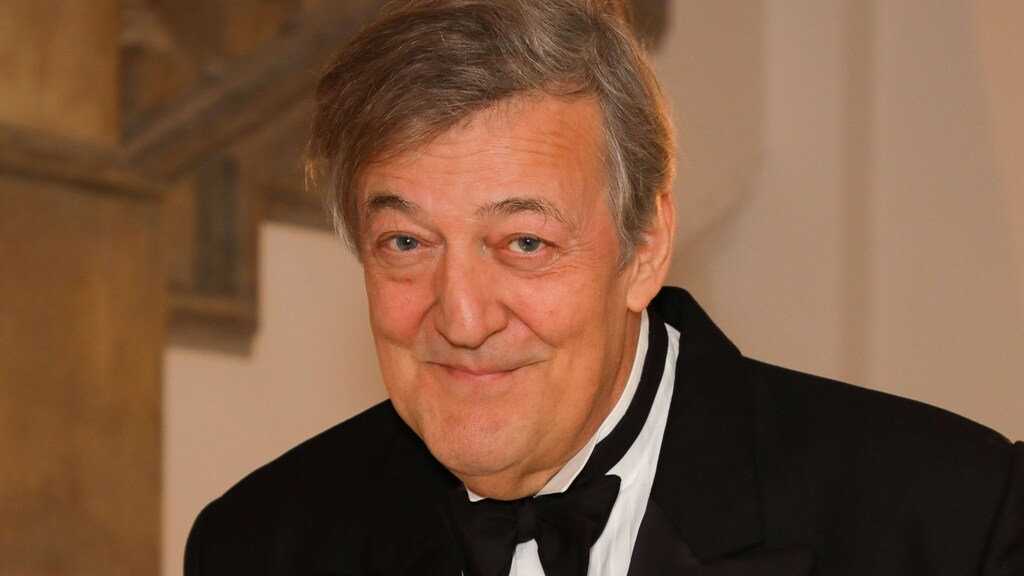 4. Neil Patrick Harris
Neil Patrick Harris is probably one of the most famous widely recognized members of the gay community in Hollywood since he came out in an interview in 2006. We know he's gay. You know he's gay. People that don't know him from their neighbor's house cat know he's gay!
But Harris himself wasn't so sure until Burt Reynolds (yes, you read that name right!) jokingly kissed him on the set of the B.L. Stryker detective drama TV series back in the 1980s. And if you were a fan of his more recent role as the suave womanizer Barney on How I Met Your Mother, you were probably incredibly shocked when you found out the truth – we sure were! More recently, Harris starred in the 2021 BBC hit series It's A Sin (alongside Olly Alexander), putting on quite an impressive British accent!
Whilst Neil PH has dated women in the past, we think it's safe to say he prefers life with his husband, David Burtka, and their adorable twins, Gideon Scott and Harper Grace.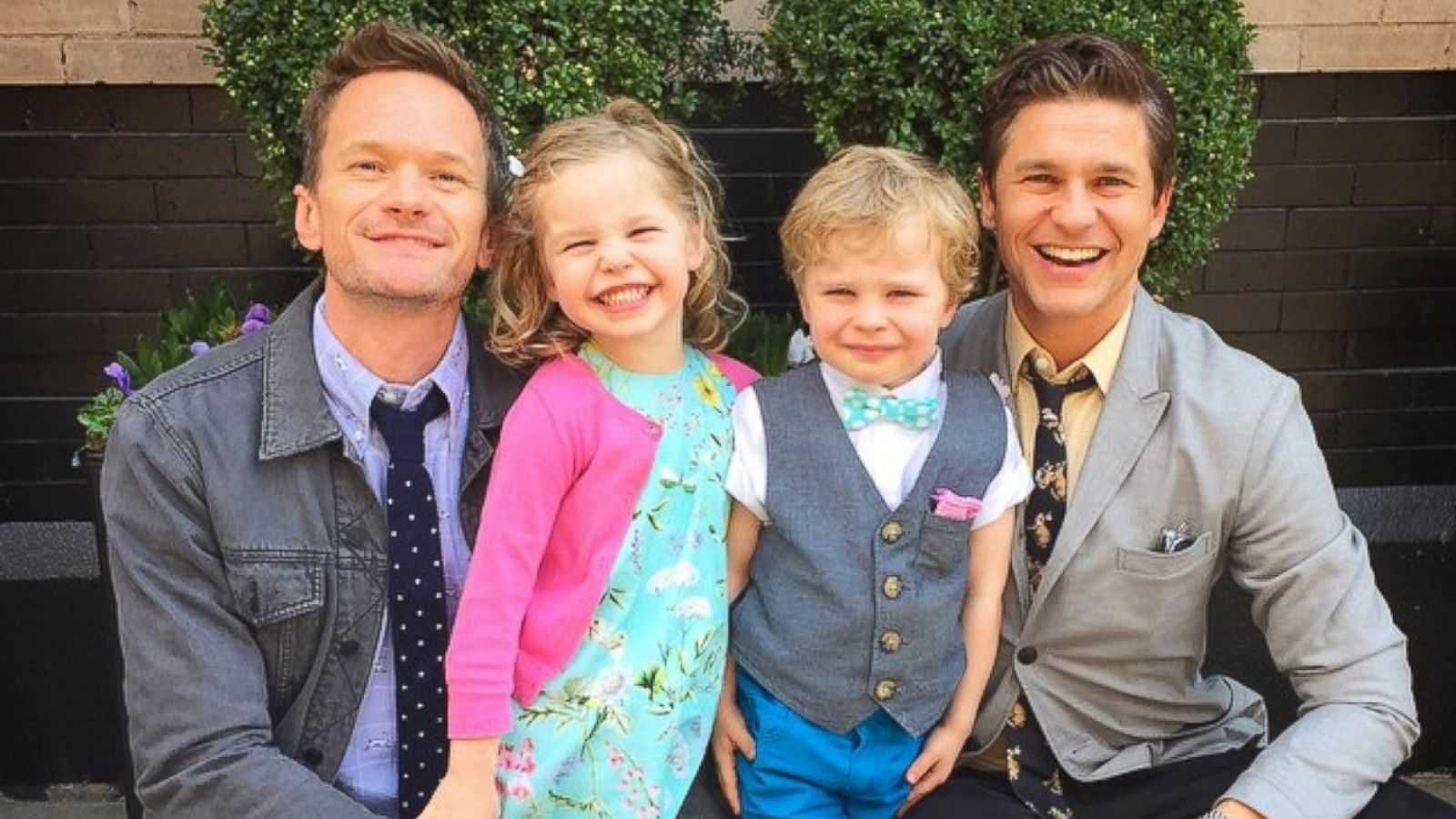 5. Cynthia Nixon
The question of whether you were a Carrie, a Samantha, a Miranda, or a Charlotte dominated the early 2000s. Initially, Cynthia Nixon's character, the hardheaded skeptical lawyer, was often written off as the fandom's least favorite gal. People said she was too judgmental and boring…
But in retrospect, Miranda was a famous badass, who was smart, sassy, and hot. And it's all down to how Cynthia played the iconic role. And whilst the show was originally on air, lesbians viewed Miranda as a 'queer' stand-in at a time when LGBTQ folk were starved for representation.
Cynthia herself was always a loud advocate for gay rights. Even before she came out as queer. She was a staunch marriage equality supporter, even meeting her future wife at an LGBTQ rally in 2002. She's discussed how using the label queer is far more liberating than identifying as gay or bisexual, feeling that it encompasses her years of living a heterosexual lifestyle.
Her child, Samuel, came out as trans in 2018. Despite their initial struggle in using his correct pronouns, Cynthia spoke about how she came to understand trans issues through her own research.
She's played several gay roles, including Sarah Paulson's love interest in the Netflix show Ratched. She also encouraged writers of the 2021 And Just Like That, to explore Miranda's queerness in the Sex and the City reboot.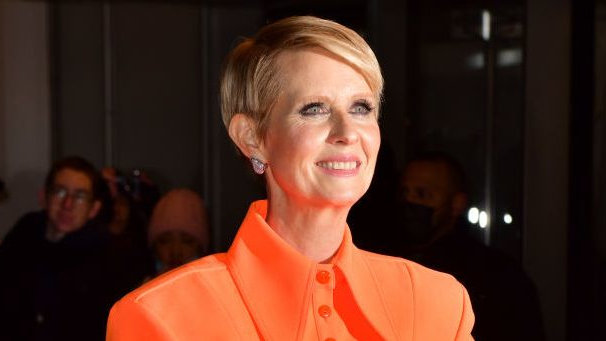 6. Allan Cumming
You can always count on the Scots to be loud and proud.

Alan is a true famous star of stage and screen. He's won numerous awards for his acting, including his starring role in Hamlet in 1994. He took home the Tony Award for Best Performance in a Musical for Cabaret. He's appeared in high-art films such as Eyes Wide Shut, GoldenEye, and Spiceworld (what? That movie is a masterpiece!)

But one of his highest honors was his appointment to an OBE by the Queen for his services to film, theater, and activism for LGBTQ rights.

Alan has been a rampant LGBTQ rights advocate since coming out as bisexual. He has MC-ed and attended fundraisers for GLAAD and the Human Rights Campaign (HRC). He's also featured in an Equality Network video campaign, which rallied support for gay marriage in Scotland. He's also worked closely with AIDS/HIV charities, to help destigmatize the disorder and spread awareness.

In 2012, he legally married his partner, illustrator Grant Shaffer, in New York, having previously obtained a civil partnership in 2007.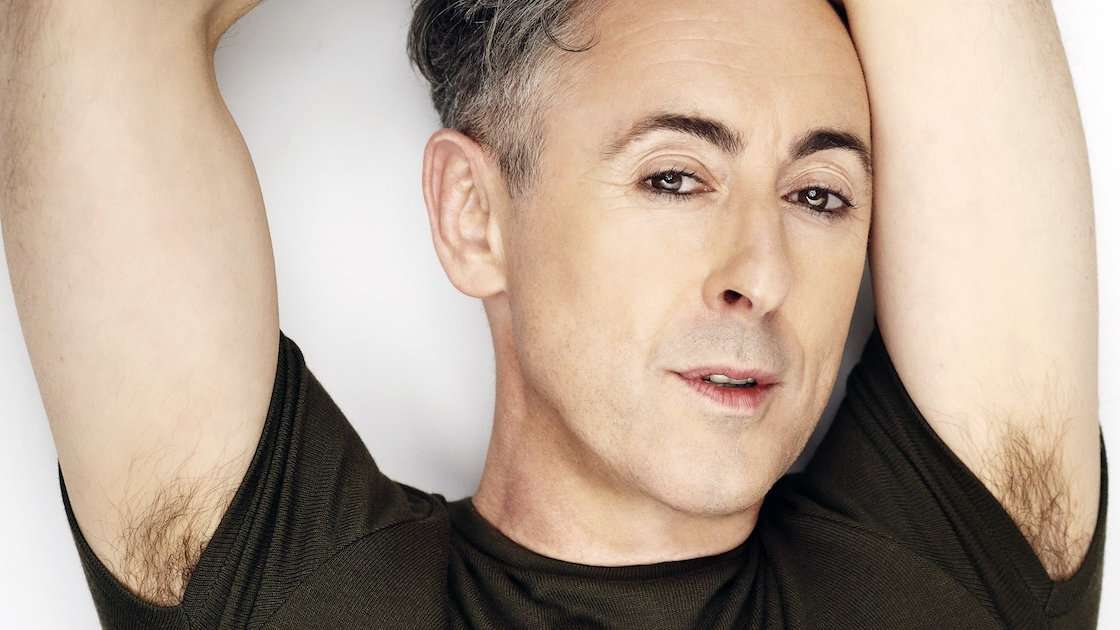 7. Olly Alexander
Olly Alexander is a man of many talents as well as many troubles in his younger days. He appeared in the 2021 British BBC TV series, "It's a Sin", which covers the times leading up to the devastating AIDS epidemic. By contrast, be sure to check him in the ghoulish homage to all things gothic, Penny Dreadful.
Along with his acting accolades, Olly is also widely known for his role as the lead singer of the pop-synth band Years & Years and his documentary Growing Up Gay. The film not only shares the stories of other LGBTQ youths struggling against outside prejudice and their own mental health but also reveals Alexander's own battles as someone who grew up knowing he was gay in a world that doesn't always accept that.
When he isn't performing, he visits schools and gives inspiring, inclusive talks as an LGBTQ role model. We could definitely use a few more role models in the world, not just for the younger generation in our community, but for just about everybody!
The moment when Olly stole our hearts was when he gave this rousing speech at the 2019 Glastonbury Festival promoting LGBTQ rights and calling for the elimination of racism, ableism, and machism.
8. Billy Porter
It's crazy to imagine a world without Billy Porter. From his incredible voice to the over-the-top fashion moments, Billy never wastes a moment to make his presence felt. And at a time when we need confident, queer people of color making space at the table, Billy is a true example of how we can always be louder and gayer.
But before there was Pose or Kinky Boots or the iconic tuxedo dress that left Glenn Close gooped on the red carpet, Billy described feeling dejected by the industry. He struggled to find work, with casting folk always pulling masculinity into question or insisting he came across "too flamboyant."
Fast forward to today and things have certainly turned around!
In 2019, he won an Emmy for Best Lead Actor in a Drama Series for his work on Pose, becoming the first black, openly gay actor to do so. In 2013, he received a Tony for his role as the drag-tastic Lola in Kinky Boots. The Broadway cast also won a Grammy that same year, which means Billy is just one letter off having the EGOT (Emmy, Grammy, Oscar, and Tony).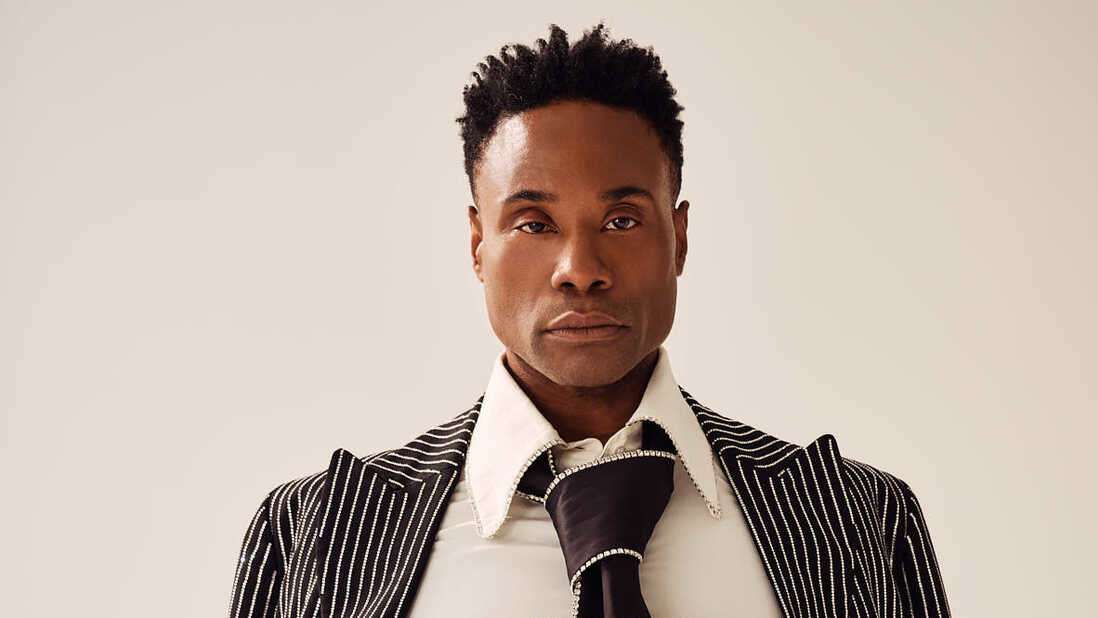 9. Jane Lynch
Who knew the famous beady-eyed, serpent-tongued, tracksuit-wearing, cheerleading coach from the hit show Glee, could be such a softie IRL? Jane Lynch has several theater and TV credits to her name, but it was Ryan Murphy's musicaliscious hit show that put her on the map.
And whilst her character was heterosexual, Jane Lynch is as gay as they come.
Instead of following in the footsteps of Ellen or Rosie O'Donnell, Jane never officially came out and unlike many other gay stars, she was never advised to stay in the closet.
That being said, Jane still struggled with accepting herself growing up. In 2014, she participated in the web series It Got Better, featuring queer celebrities telling their stories. Jane shared how she never understood why the neighborhood boys didn't want her playing baseball with them (probably scared of being beat by a girl!) and how she felt she was diseased.
Nevertheless, Jane overcame her shame and is now a loud supporter of gay rights. She champions LGBTQ movements from around the world and is now married to her partner, Jennifer Cheyne.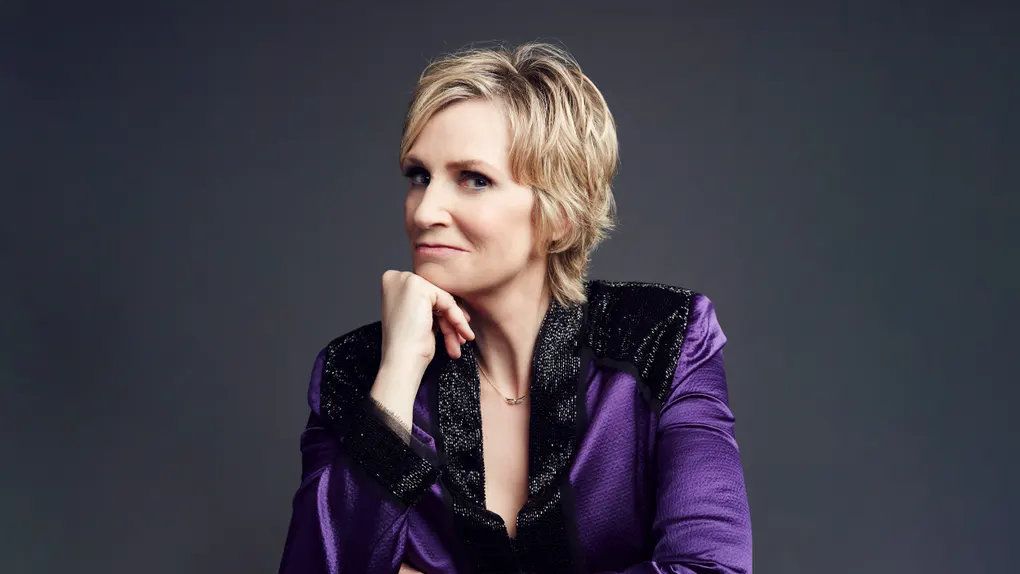 10. Luke Evans
Luke Evans is one of the biggest and most famous actors to quietly come out in recent years. He has never been all that vocal about his preference in partners, mostly due to pressure from agents and publicists hoping to "preserve" his burgeoning career. But he certainly isn't willing to hide the facts either!
Although he's currently single, many posts on Luke's Instagram feature his former boyfriend, director Rafa Olarra. That same Insta feed feature some pretty smokin' hot thirst traps too we might add!
Originally from Wales, some of Evans' biggest roles include films such as Dracula Untold and the heroic Bard in The Hobbit trilogy. We also loved him in his role as the vile and vain Gaston in Beauty and the Beast, which was quite a novel film for Disney in that they featured their first gay character – LeFou, who is shown to have feelings for Gaston.
Perhaps in a different universe, there would have been an alternate ending where the antagonist survives, gets over his massive ego, and he and LeFou could find themselves a nice cottage to cover in antler-themed décor… A Disnerd can dream, can't they?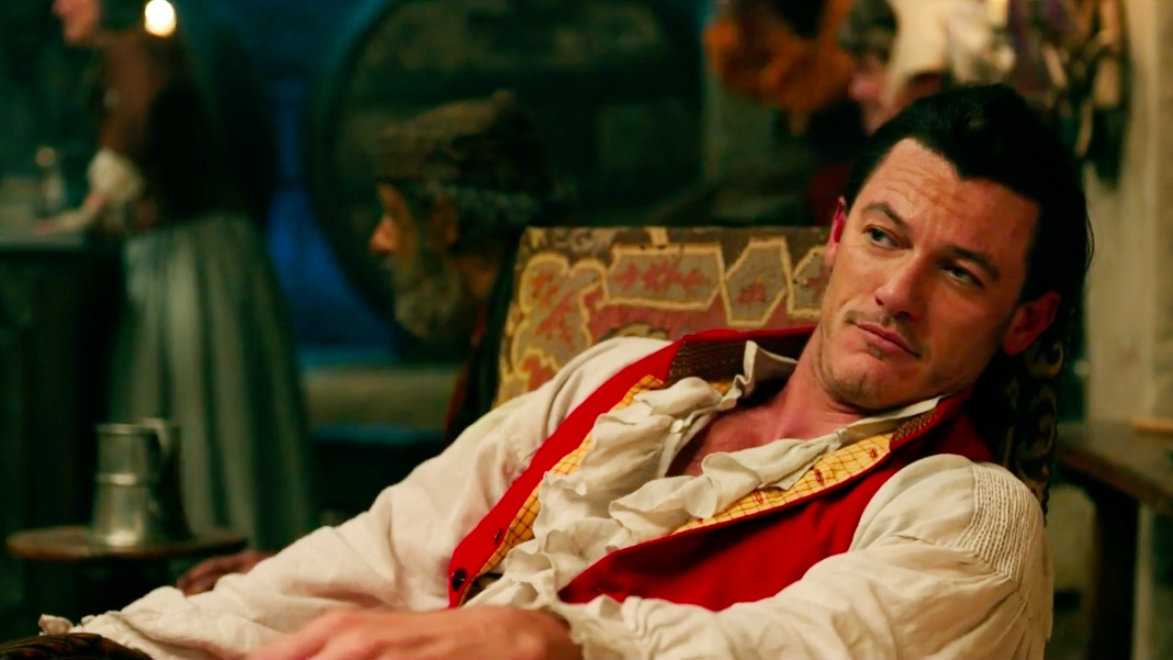 11. Jim Parsons
Jim Parsons is best known for his iconic role as Sheldon Cooper on the hit TV series The Big Bang Theory, for which he has won several awards. Don't you just love seeing the gays win?
He has appeared in The Normal Heart, a TV movie that depicted the devastating impact the AIDS epidemic had in 1980s NYC. He's played the sleazy, 1940s Hollywood producer, Henry Wilson, in the Netflix show Hollywood – famously closeted and notorious for sleeping with men in exchange for making them a star. And The Boys in The Band (both on stage and screen). Talk about a resumé!
Jim never officially came out. He casually mentioned his male partner during an interview with The New York Times. No biggie – as it should be!
Despite a positive public reaction, the intensity of the response made Parsons nervous that his homosexuality would lead to grave consequences for the TV show. Over the years, Jim has said he has begun to feel ownership over his gay identity: "Once it was out officially, I felt a sense of ownership over it, and that was very new to me, and I felt like a more participatory member of the community."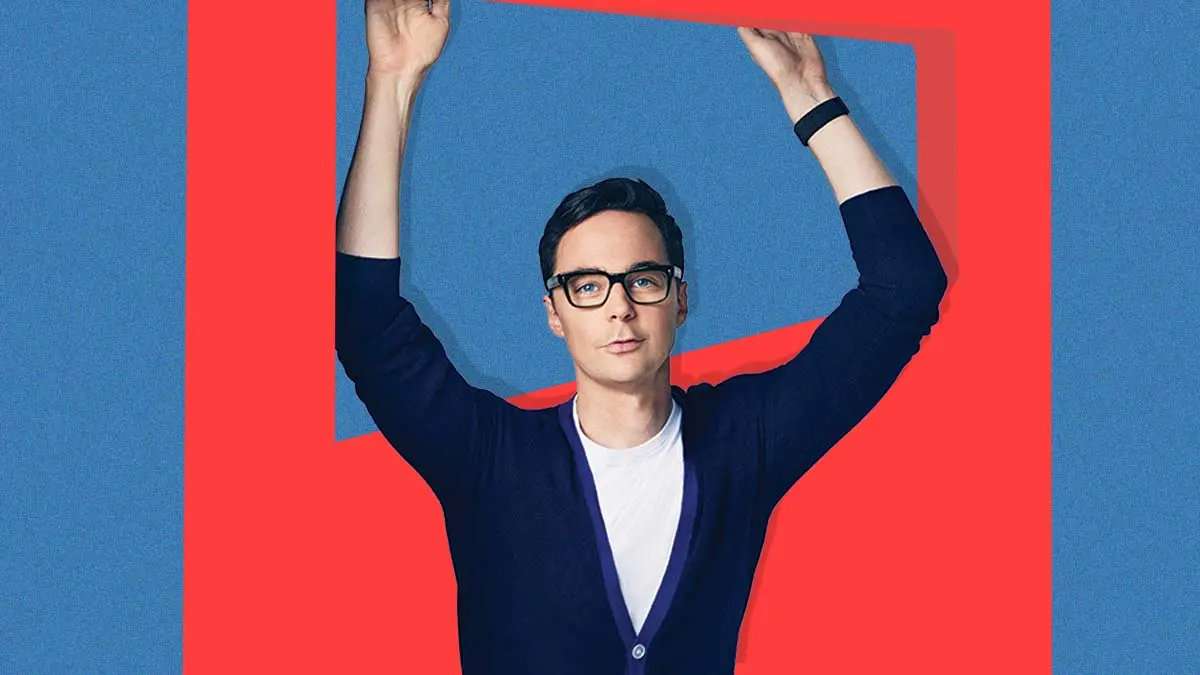 12. Ben Whishaw
Ben is a cutie! You just can't help but fall for his boyish charm…
Ben has appeared in many famous blockbusters like the voice of Paddington Bear, the next generation of Mr. Banks in Mary Poppins Returns, Suffragette, The Danish Girl, and as the Millennial Q in the James Bond films – Skyfall, Spectre, and No Time To Die. He's also starred in major dramatic plays like "Hamlet" and "The Crucible". In other words, when it comes to acting, this dude's far more than just a pretty face!
But the cherry on the cake? We remember being super excited when Ben famously came out in 2013. Whilst being in the spotlight outside of character roles was never his forte, he did open up enough to reveal that he and his partner, Mark Bradshaw (aren't rhyming last names a good sign?) – entered into a civil partnership in 2012. We're definitely super excited to see more of Ben W's upcoming movies!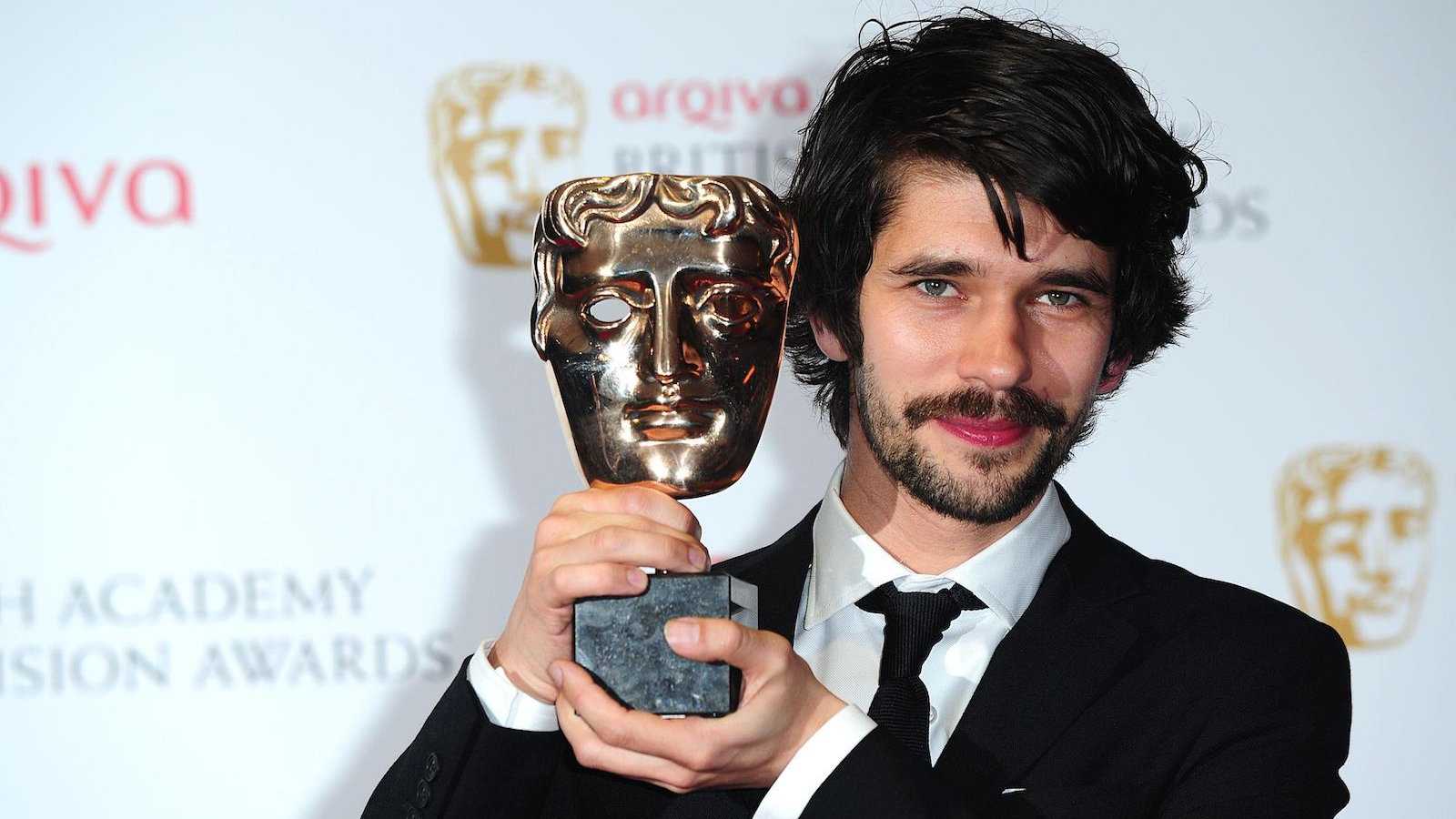 13. Elliot Page
Amid all the terrible news that the 2020 year brought us, one saving grace was when Elliot Page came out as his true authentic self. Incentivized by the increasing anti-trans rhetoric online, Elliot told the world how he was a trans man and went by he/they pronouns.
He quickly received praise as a shining beacon of hope for trans and non-binary people everywhere – and we couldn't agree more. At the time of coming-out, Elliot was recovering from top surgery, which he described as a "life-saving" procedure.
Best known for his work in Juno, Whip It, Inception, and Tales of the City, Elliot had originally come out as a lesbian in 2014, whilst they presented as female. At the time, Elliot received worldwide praise for his speech, where he spoke about how he was tired of hiding who he was. He later spoke about an experience of being outed by the director of X-Men: The Last Stand.
Since coming out as trans, Elliot has continued in his role on The Umbrella Academy, with show writers incorporating his identity as part of his character's storyline. Netflix also updated all of Elliot's credits to reflect his new name.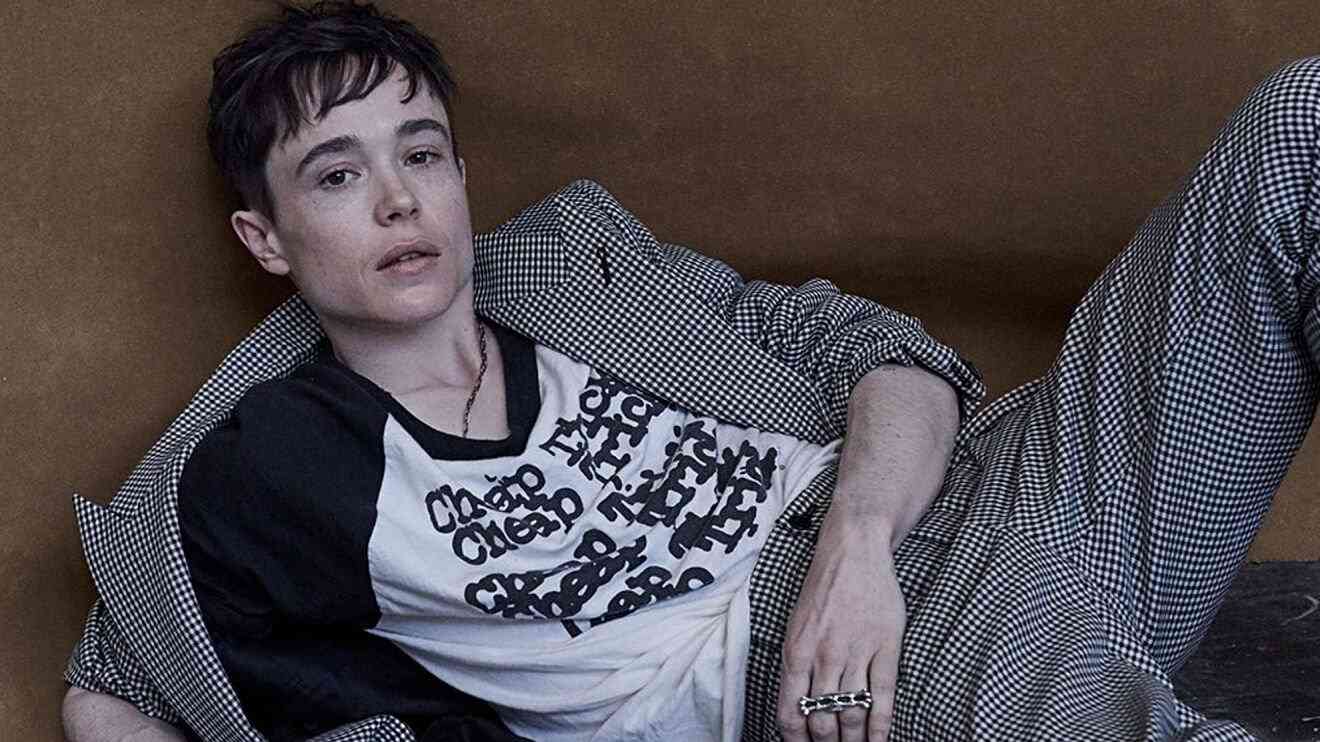 14. Portia de Rossi
Back in 2018, Portia de Rossi announced she would be retiring from acting. And all though fans were heartbroken to learn she wouldn't be adding on anymore iconic TV credits like Ally McBeal and Arrested Development, it is fair to say her legacy is pretty much set in stone.
We have loved watching such a beloved, famous lesbian actress receive numerous accolades. But Portia wasn't always planning on coming out as gay. She initially was married to a man (though really, this was part of a plan to get a green card, which she later aborted). She spoke out about how the relationship wasn't for her.
She met her wife Ellen DeGeneres in 2004 at an awards show, and the pair have become one of Hollywood's (scratch that, one of the worlds) most famous couples.
Portia has used her platform to speak about issues she herself has struggled with, such as anorexia.
She has also gotten involved with numerous charitable organizations, including Locks of Love, which provides human hair wigs to children suffering from alopecia. She's a massive animal lover, just like Ellen, and does work with Alley Cat Allies that helps provide street cats with a loving family.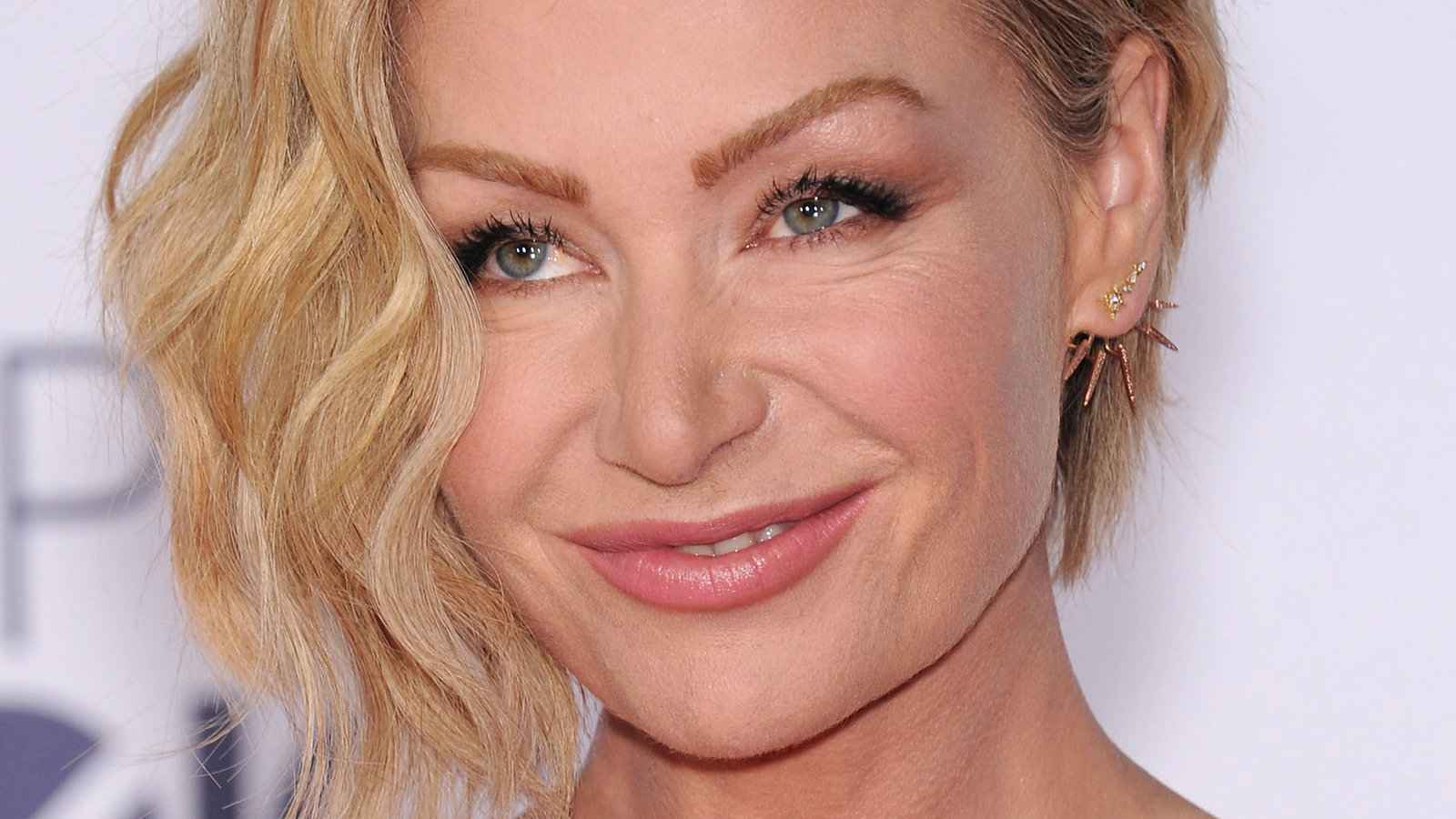 15. George Takei
Nerds love him for famous role as Hikaru Sulu in Star Trek. Gays love him for his relentless support of LGBTQ rights. And everyone else loves him because he's an all-around great guy!
He is such a beloved figure in American entertainment that he has made numerous cameos as himself in various TV sitcoms, such as Malcolm in the Middle, Will & Grace, The Big Bang Theory, and Futurama. He's even received his own star on the Hollywood Walk of Fame (we're still waiting for our induction).
He's also made a name for himself across the pond in the UK, appearing on reality shows I'm A Celebrity, Get Me Out of Here and the game show Mr & Mrs.
George "officially" came out as a response to Arnold Schwarzenegger's voting against gay marriage in California during his tenure as governor. Although, he admitted that dedicated fans and close friends knew he was gay for years beforehand.
He wed his long-term partner Brad Altman in 2008. They were the first gay couple to apply for a marriage license in West Hollywood, with fellow Star Trek alumni Walter Koenig and Nichelle Nichols, as his best man and best woman respectively.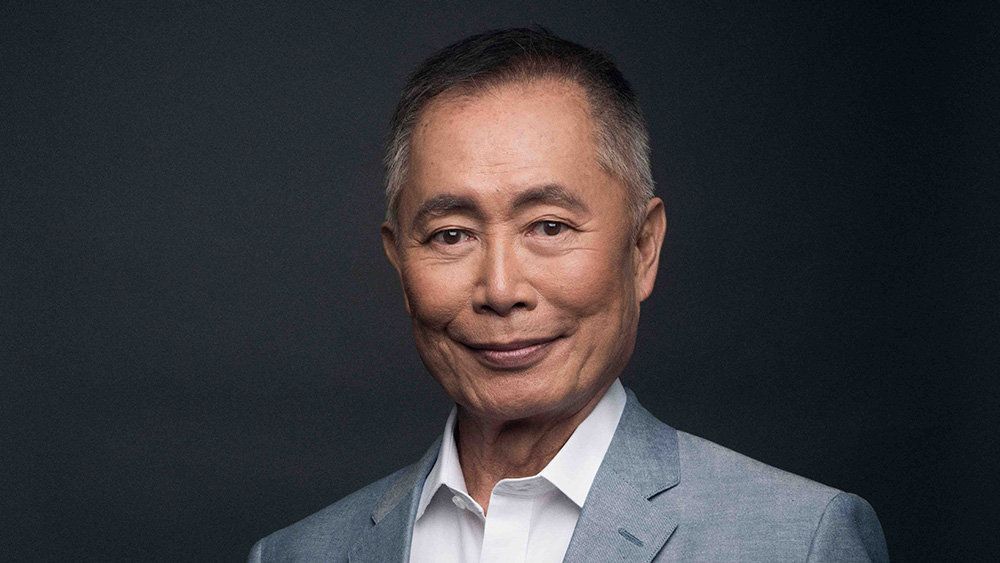 16. Zachary Quinto
Zachary Quinto, most notable for portraying Spock in the latest installments of the Star Trek universe, elected to come out in the wake of Jamey Rodemeyer's tragic passing in 2011, rather than continue hiding from his fans and followers. He wanted to provide his viewers with the knowledge that they are not alone in their feelings, and that no amount of societal rejection should steal your love and joy.
Although he also played the primary antagonist in the Heroes series, his off-screen actions show support to his community, which we found to be nothing short of heroic! We wish it didn't take such drastic measures for us to come together and stand proud.
Other notable film roles for Zachary include starring in the Emmy nominated, American Horror Story: Asylum, Margin Call, What's Your Number? and Hotel Artemis.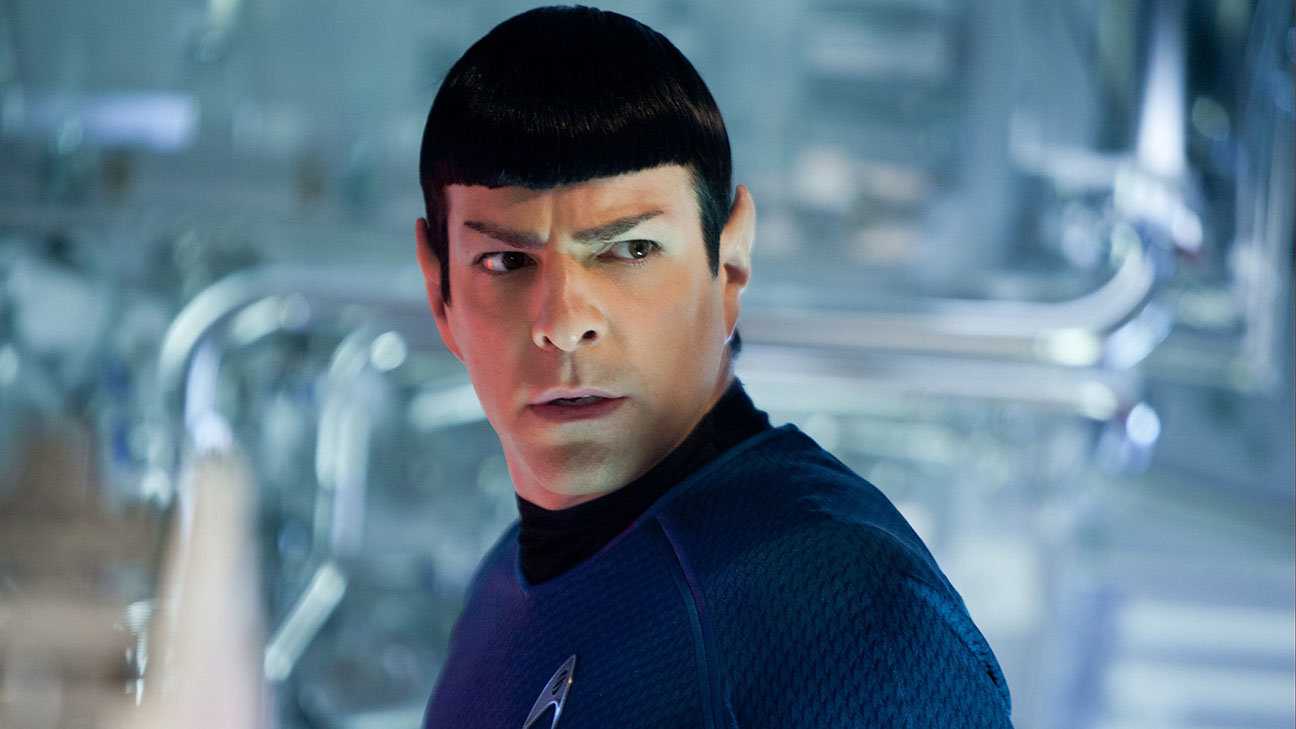 17. Rupert Everett
He played Julia Robert's gay BFF in My Best Friend's Wedding, a homosexual student in 1930s England in the film Another Country, the King of the fairies in A Midsummer Night's Dream and provided the voice for Prince Charming in both Shrek 2 and Shrek the 3rd. Quite the resume.
Some people did a double take when Rupert came out against the introduction of gay marriage. But he's generally just anti-marriage, for both straight and gay couples. He told the Guardian: "I loathe heterosexual weddings. The wedding cake, the party, the bubbles, the inevitable divorce two years later. It's just a waste of time in the heterosexual world, and in the homosexual world I find it personally beyond tragic that we want to ape this institution that is so clearly a disaster."
Rupert has also weighed in on the debate on whether straight men should be cast as gay characters. In an interview with the Independent, he insists that Colin Firth robbed him of the lead role in A Single Man but said that the question is more "Why can't gay actors play straight roles?… We shouldn't be making rules about this".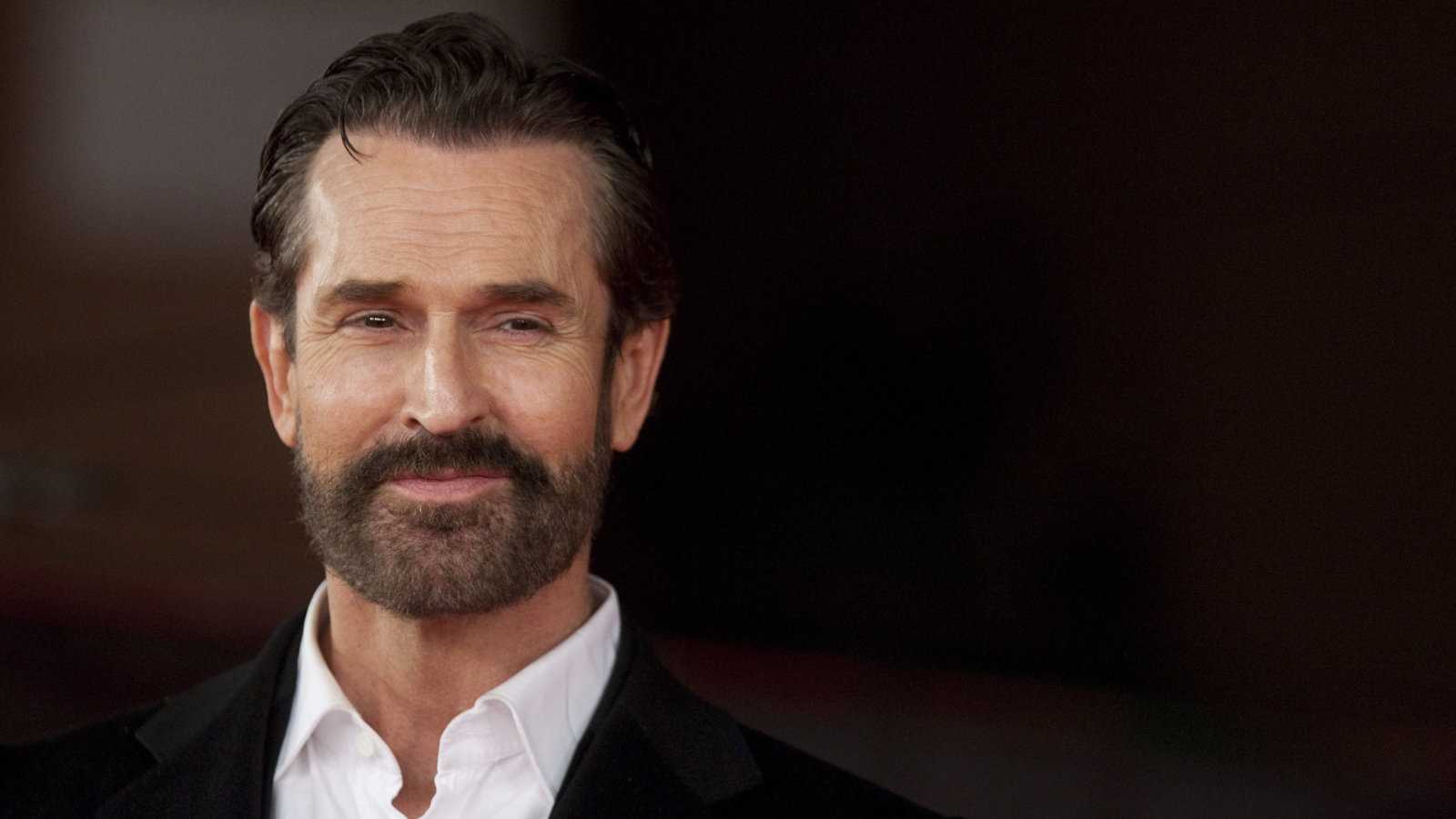 18. Wentworth Miller
Wentworth Miller hasn't always been the most forthcoming about his orientation when it comes to public curiosity. Like many other actors, he preferred to keep his love life mostly to himself unless given no other options.
Can't say we blame him; nosy know-it-alls can get tiresome, famous or not. But after denying an invitation to a Russian film festival in light of their anti-LGBTQ laws in 2014, it didn't take much to connect the dots. The Prison Break star didn't feel comfortable, and rightfully so, supporting an event in a country where his community was so vehemently ostracized and oppressed for who they love.
One day the world will be free to us all to travel and explore without having to tiptoe around, at least we hope so!
And just when Wentworth couldn't get any hotter, he also starred as the love interest in Mariah Carey's music video We Belong Together.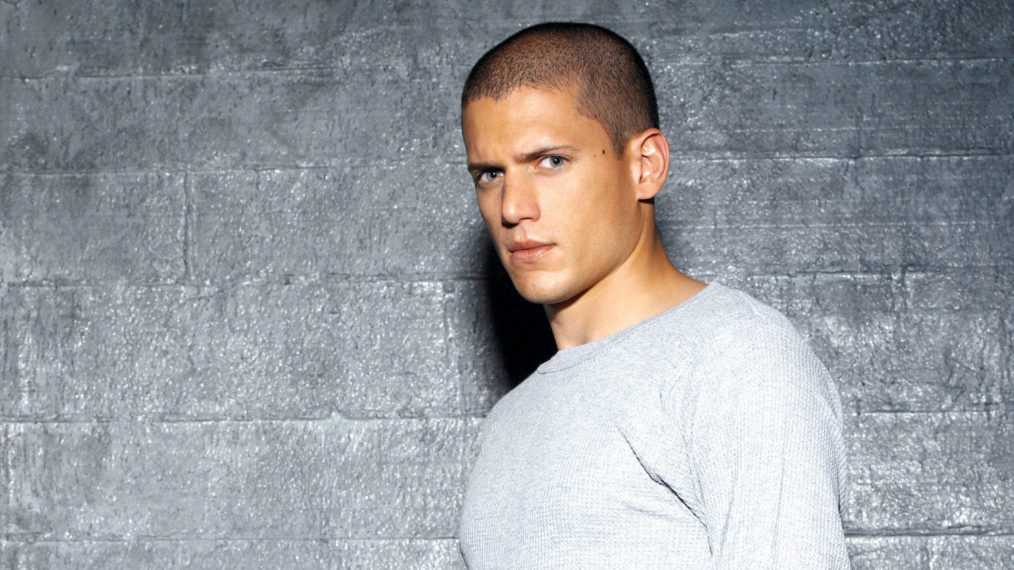 19. John Barrowman
You may know him from I'm A Celebrity, Get Me Out of Here. Or from Doctor Who. Or from a show on the West End. No matter where you first came across John Barrowman, you'll have remembered his loud, brassy, theatrical voice, and his signature phrase "fab-u-lous!"
Born In Scotland, Barrowman moved to the US when he was 8, where he got involved in his school's theater program. He made his West End debut in 1989 in the musical Anything Goes, playing the lead role of Billy Crocker. From there, he went on to star in Miss Saigon, Sunset Boulevard, and Beauty and the Beast.
He basically eats, sleeps, and breathes theater. Heck, he even met his husband, Scott Gill, backstage during a production of Rope. The famous pair married in 2013 following California's marriage equality legislation.
Off stage, his acting credits include Doctor Who, Torchwood, and Desperate Housewives. He's also served as a judge on Dancing on Ice.
Outside of acting, Barrowman is a loud and vocal member of the LGBTQ community. He's worked on campaigns that target homophobia in schools, with the UK charity Stonewall. The group put hundreds of posters around the UK with the tagline, "Some people are gay. Get over it!"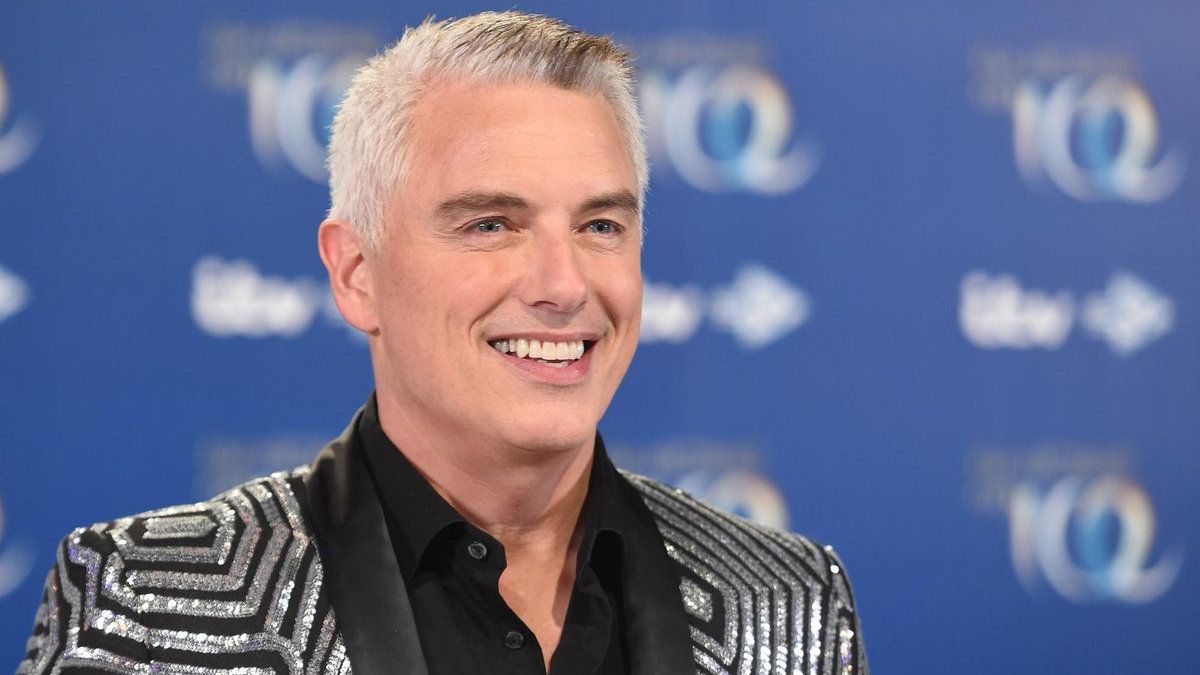 20. Rosie O'Donnell
Anyone who Donald Trump publicly bashes is a friend of ours!
We all know the orange-tanned buffoon isn't a fan of strong and powerful women who speak their minds. Add on the fact that Rosie is an outspoken LGBTQ rights activist – and she's solidified herself as the arch nemesis of all US Republicans.
Rosie became famous by hosting her own talk show. It featured Madonna and a teenage Britney and often touched off hard-hitting topics like gun control and 9/11.
Rumors that Rosie may be a lesbian started swirling around after she played a lesbian mom on Will and Grace. Eventually, Rosie bit the bullet and announced to the world that she was gay, saying "I don't know why people make such a big deal about the gay thing. People are confused, they're shocked like this is a big revelation to somebody?"
She came out during an interview with Diane Sawyer as she wanted to draw attention to a horrific ban on gay parenting in Florida at the time.
The comedian/actress avidly champions the rights of gay couples to adopt. Rosie herself has fostered and adopted children, raising 5 kids in total (and we thought being dads to two cacti was hard!)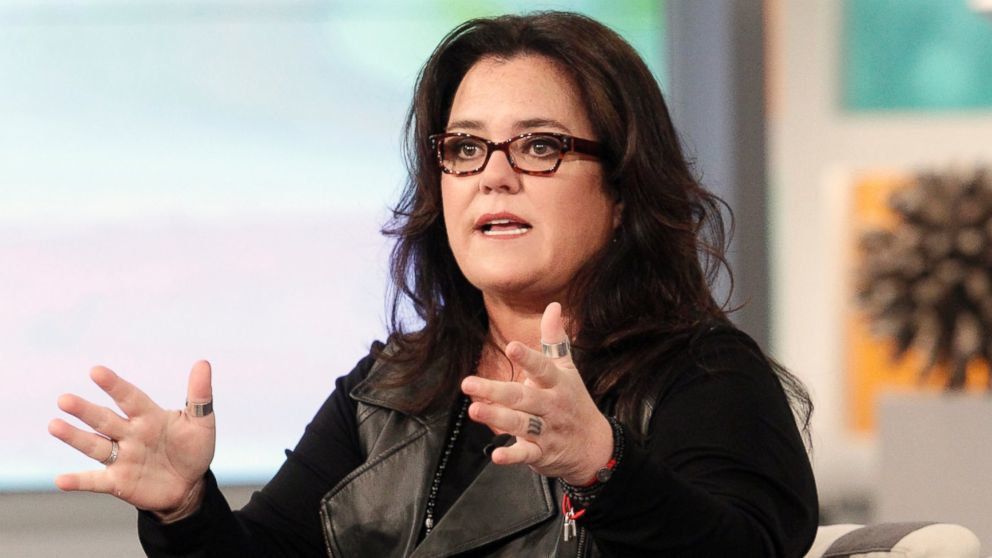 ---