TERMS OF USE: There is a chance that some of the content on this page has changed since it was last updated. By reading this article, you consent to our Terms of Use and Disclaimer. Happy Travels!
DISCLOSURE: Some of our posts may contain affiliate links which we may receive a commission if you choose to book something through one of our links.
From Cher to Dolly, Kylie to Visage – we set out the best gay allies of all time that have activiely supported our LGBTQ brothers and sisters.
What does it mean to be a straight ally to the gay community?
Straight people make up most of the population. And like it or not, we need them on our side if we want to eradicate homophobia once and for all. By shining a light on straight people who tirelessly march alongside us, it may encourage others to do the same. Maybe the straight jock will feel inspired to stick up for his gay classmate. Or the grandmother will realize how hurtful her conservative views are if she hears her favorite gay actor speaking about it.
In this article, we celebrate our straight allies and highlight some of the most outspoken and supportive ones who have been pushing for change. Believe us when we say, it was a hard list to draw up! Nevertheless, we managed to get a good balance of singers, actors, sports stars, and politicians.
Here is our list of the 20 best gay allies of all time.
DON'T MISS OUT!
Join our newsletter
Subscribe now to receive our latest stories, in-depth gay travel guides, savvy planning tips, and exclusive discounts on gay tours.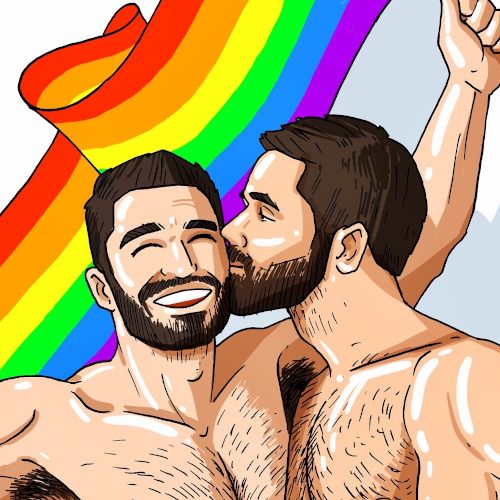 What makes a good gay ally?
It's more than just tweeting #happypride or inviting a gay person to your birthday party. It's about consistent action. Unwavering support. Indomitable resistance against anti-gay sentiments. When a straight ally sees their gay friend being treated poorly or they overhear a member of their own family use a gay slur, they aren't afraid to call it out.
They march alongside the community at human rights rallies, use their vote on politicians who will push for change, and never make their LGBTQ peers feel less than for expressing their authentic selves.
Cher
Cher is the number 1 gay ally of all time! If there's one thing all gay people have in common – it's their undying allegiance to Cher. And luckily, Cher feels the exact same way!
Cher has blasted Trump on Twitter for his anti-equality policies, she turned down an invitation to sing at the Rusia Winter Olympics due to their anti-gay laws, and she openly supported her son, Chaz Bono, through his transition.
Her relationship with the LGBTQ community goes back to her childhood, when she would see her mother hanging out with gay men. She told Billboard how she thought the guys were "much more fun than the regular men". We think anyone who's ever been to a gay bar on drag night would very much agree!
Cher's career has been a massive camp fest – and aside from her political support, she's served our community through shaping so much of our culture. From drag queens who've spent their whole careers emulating her (looking at you Chad Michaels), to iconic one-liners ("Snap out of it!") to legendary fashion moments (check out her collabs with gay designer, Bob Mackie), our lives wouldn't be half as colorful if it wasn't for the Goddess of Pop. That's also why we rate Cher as one of the top gay icons of all time!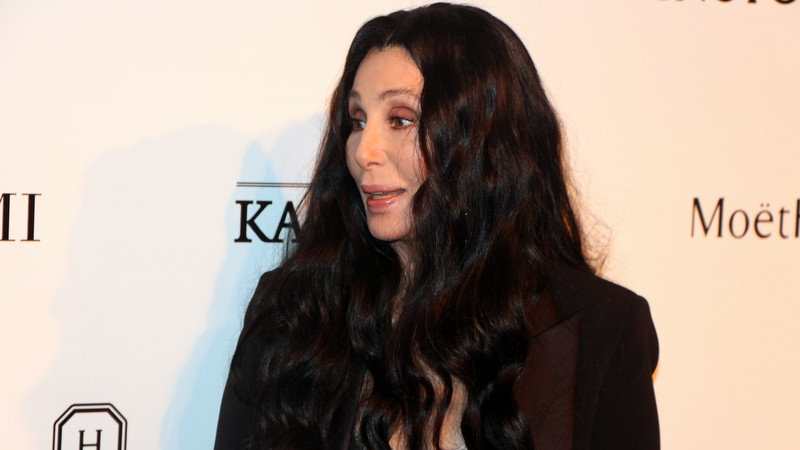 Ruth Bader Ginsburg
LGBTQ Americans owe so much to "The Notorious RBG"!
No other Supreme Court has a better track record when it comes to LGBTQ rights. Ever since she was appointed to the Court in 1993, she has voted on many laws that helped advance the fight for gay rights, from employment law to anti-discrimination bills. You name it!
She voted to strike down Colorado's anti-gay Amendment in 1996, as well as the Texas law that criminalized s໐d໐my in 2003. She also voted to restore equal marriage to California in 2013 after it was infamously outlawed in 2008, thanks to Prop 8. And of course, the iconic Obergefell v. Hodges, which brought full marriage equality to all 50 US states.
Ruth sadly passed away in September 2020, sparking massive remorse amongst all Democrats and advocates for human rights. You can learn more about her life story on Netflix's 2018 documentary "RBG" or the biopic film "On the Basis of Seא", which stars Felicity Jones.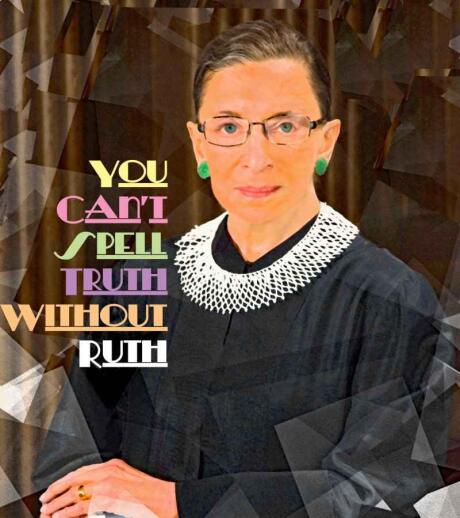 Dolly Parton
What do gay men and straight truck drivers have in common? Their love for Dolly Parton, of course! She's bold, blonde, sparkly, and ultra-glamorous – all the things gay people gravitate toward.
No other country artist, let alone a Christian one, would have put the lyrics "Some are preachers / some are gay / some are addicts, drunks and strays / But not a one is turned away when it's family" on their album, especially in the early 1990s when there was a strong anti-gay sentiment across the USA. But hey, that's Dolly – unafraid to stand by her beliefs and do what she feels is right.
Dolly has consistently stood up against conservative views that oppress LGBTQ people. For example, in 2011, a lesbian fan was asked to turn her marriage equality T-shirt inside out to go on a ride in the Dollywood theme park. Dolly stepped in and said "Everyone knows of my personal support of the gay and lesbian community. Dollywood is a family park, and all families are welcome".
We'll always love you Ms Dolly P!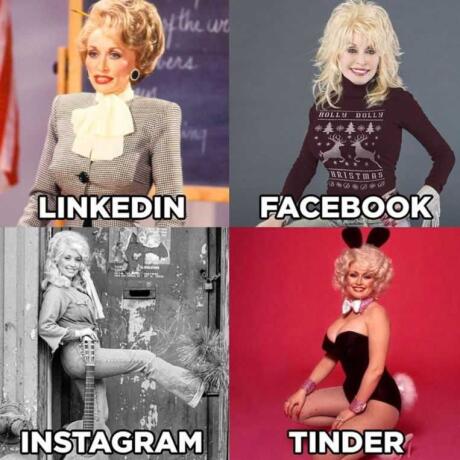 Michelle Obama + Barack Obama
We know it's controversial to put political figures on an LGBTQ-ally list, especially one that hasn't always been a friend to the gay community – in 2008, Barack Obama said he defined marriage as between one man and one woman.
However, we decided to include him, because you know what? People change!. In 2011, when he changed his views and revealed he now supports equal marriage, it made worldwide news. No other US president had ever done such a thing! This bold move paved the way for US politicians to become more proactive in their pro-LGBTQ stances, to not shy away from their support for fear of losing voters, and work to further the causes for queer people. Do you think Biden would be as openly supportive of gay rights if it weren't for Obama? Maaaybe…
As for Michelle, she too has been open about her views on equal rights for all. In her documentary, "Becoming" (we recommend giving it a watch on Netflix!), she tells the story of how she and her daughter snuck out of the White House and partied with the crowds the day marriage equality was legalized across the USA.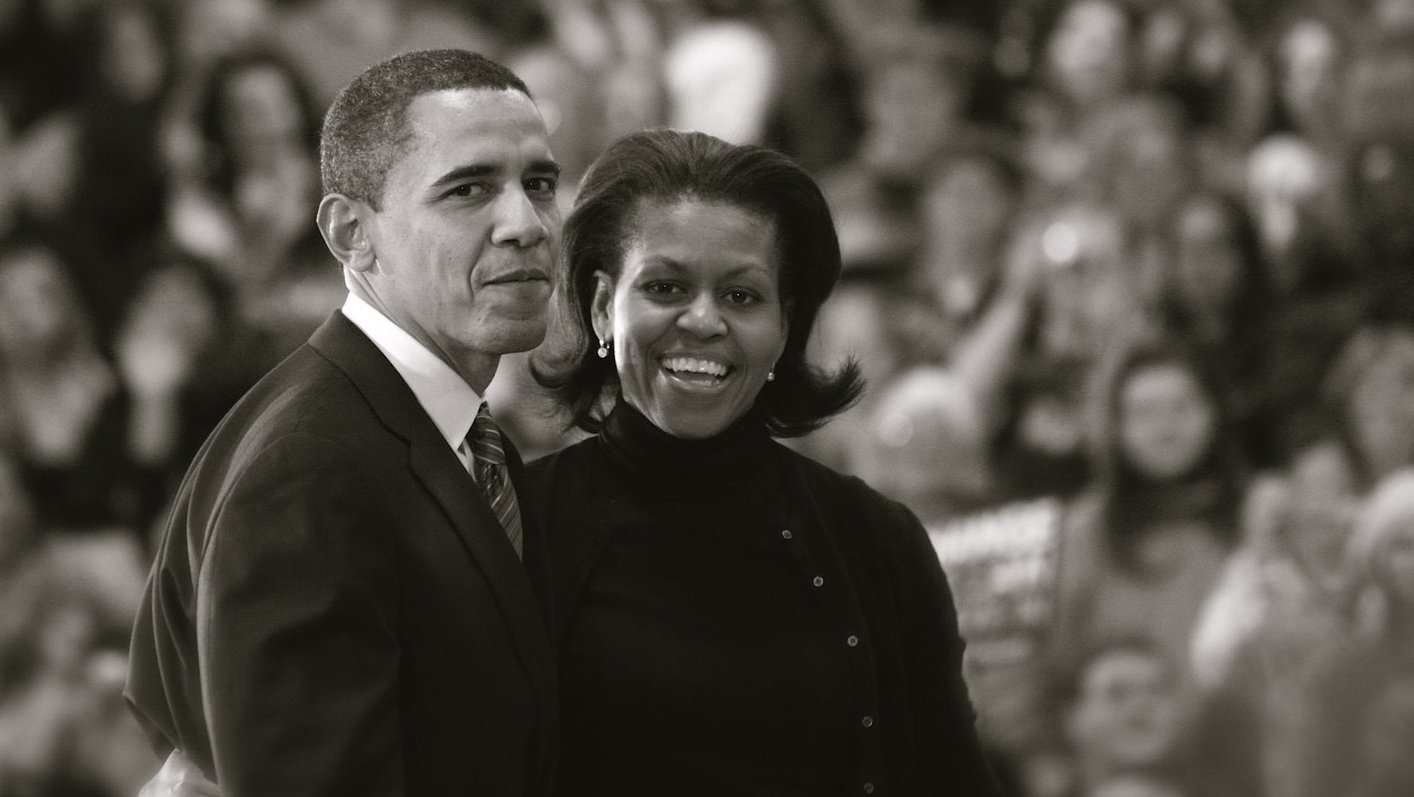 Kylie Minogue
She's performed at Pride events around the world, appeared at AIDS charities, and has always been a vocal supporter of the LGBTQ community. Kylie is unquestionably a gay ally! She has said she has felt "adopted" by the LGBTQ community, particularly in moments when the mainstream media tried to tear her down.
DON'T MISS OUT!
Join our newsletter
Subscribe now to receive in-depth FREE travel guides, along with inspiring stories, savvy planning tips, and exclusive discounts on gay tours.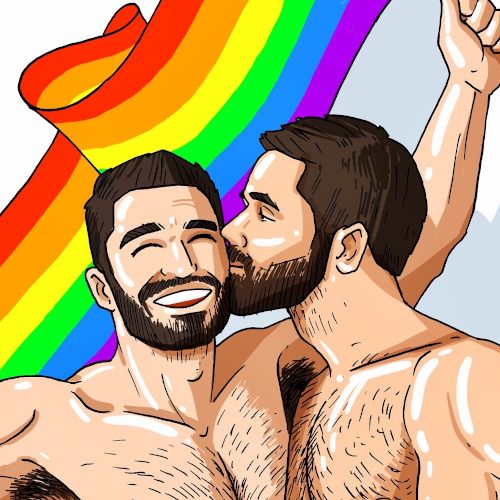 Kylie's live performances are overtly campy and queer, often flanked with effeminate male dancers who wear make-up and high heels. She has also worn incredibly flamboyant outfits in her music videos that lend themselves perfectly to queer imitation.
Kylie has been the soundtrack to so many gay people's lives over the last 30 years. Who else remembers where they were when they first heard "Can't Get You Out of My Head"? In 2020, Kylie was rightfully honored as The Gay Times Honour for Allyship award. In her acceptance speech she said:
"As we strive for a more inclusive world, my hope is that we can all support and love and be allies for each other."
Michelle Visage
She's RuPaul's best squirrelfriend, so of course, we had to give her a shoutout. Though, Michelle's relationship with the LGBTQ community began long before Drag Race. Heck, long before she even met RuPaul.
As a teenager, Michelle participated in the underground ballroom scene, back where queer people would meet and celebrate their unique differences. In fact, you can find old clips of her vogueing alongside ballroom legend, Cesar Valentino.
Today, we know Ms Visage as the sharp-tongued, beady-eyed, and overly critical judge on "RuPaul's Drag Race". And while we are mad at the way she reads our favorite queens, at the end of the day, she's pushing the contestants to be their best, most authentic, queer selves. She is the mother hen to all the "Drag Race" contestants, often joining them on the road, performing alongside them, and giving them advice on making it in the entertainment world.
And whether she is waltzing around the ballroom floor of "Strictly Come Dancing" or lounging around the "Celebrity Big Brother" house, Michelle makes sure to keep the conversation moving around LGBTQ rights. Lots of straight people can forget how insidious homophobia is and how it still exists today. Yet Michelle is a shining example of how we need allies to keep the movement alive until there are equal rights for all.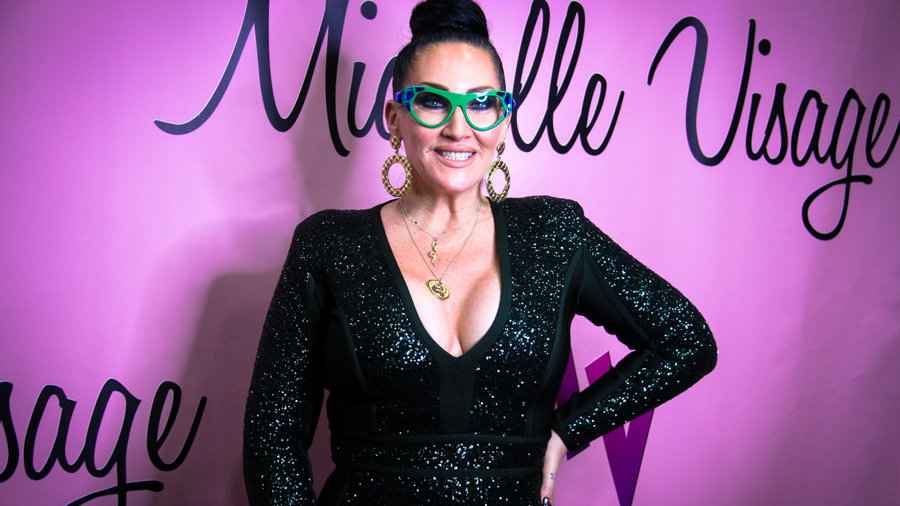 Harry Styles
In 2021, US conservatives took a break from being upset about Trump losing the election and directed their anger toward Harry Styles…for wearing a dress. Yup, apparently that's all it takes to ruin their day!
Since One Direction disbanded, Harry Styles has carved out a neat little niche for himself in the music business. Following in the shadows of David Bowie and Boy George, he is bending the rules of fashion and appearance, showing the world that men don't have to look or dress a certain way. By appearing on the cover of Vogue magazine in a dress, he signals to all men, queer or straight, that they can be effeminate without losing their manhood.
Harry has also been a loud activist for LGBTQ rights. He has waved rainbow flags during his live sets, cheered on fans for coming out to their parents, and played a gay man in the 2021 movie, "My Policeman".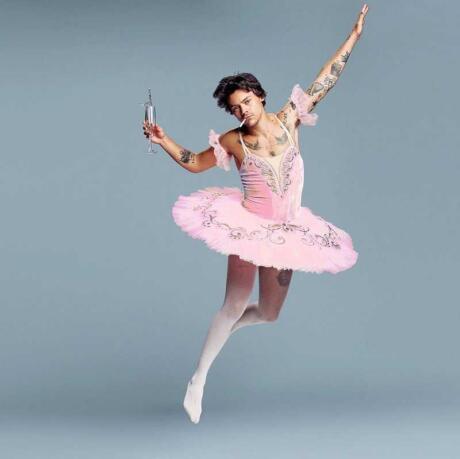 Lizzo
When Lizzo sang "From the playboys to the gay boys / Go and slay, boys, you my fave boys", we certainly felt it!
Even before she was a major star, Lizzo has consistently shown her affiliation to the LGBTQ community. In her 2013 music video, "Batches and Cookies", she brandishes rainbow flags in a marriage equality protest. In 2019, as she was starting to achieve worldwide dominance, she performed at the LGBTQ Pride festival in New York.
When she appeared on the cover of Gay Times in 2018, she spoke about how much her relationship with the LGBTQ community meant to her. She said:
"Being on the [Gay Times] cover shows more than just inclusivity, it shows ally-ship, and it shows us kicking these boxes out of identity, and just existing beautifully and celebrating those differences while living in harmony".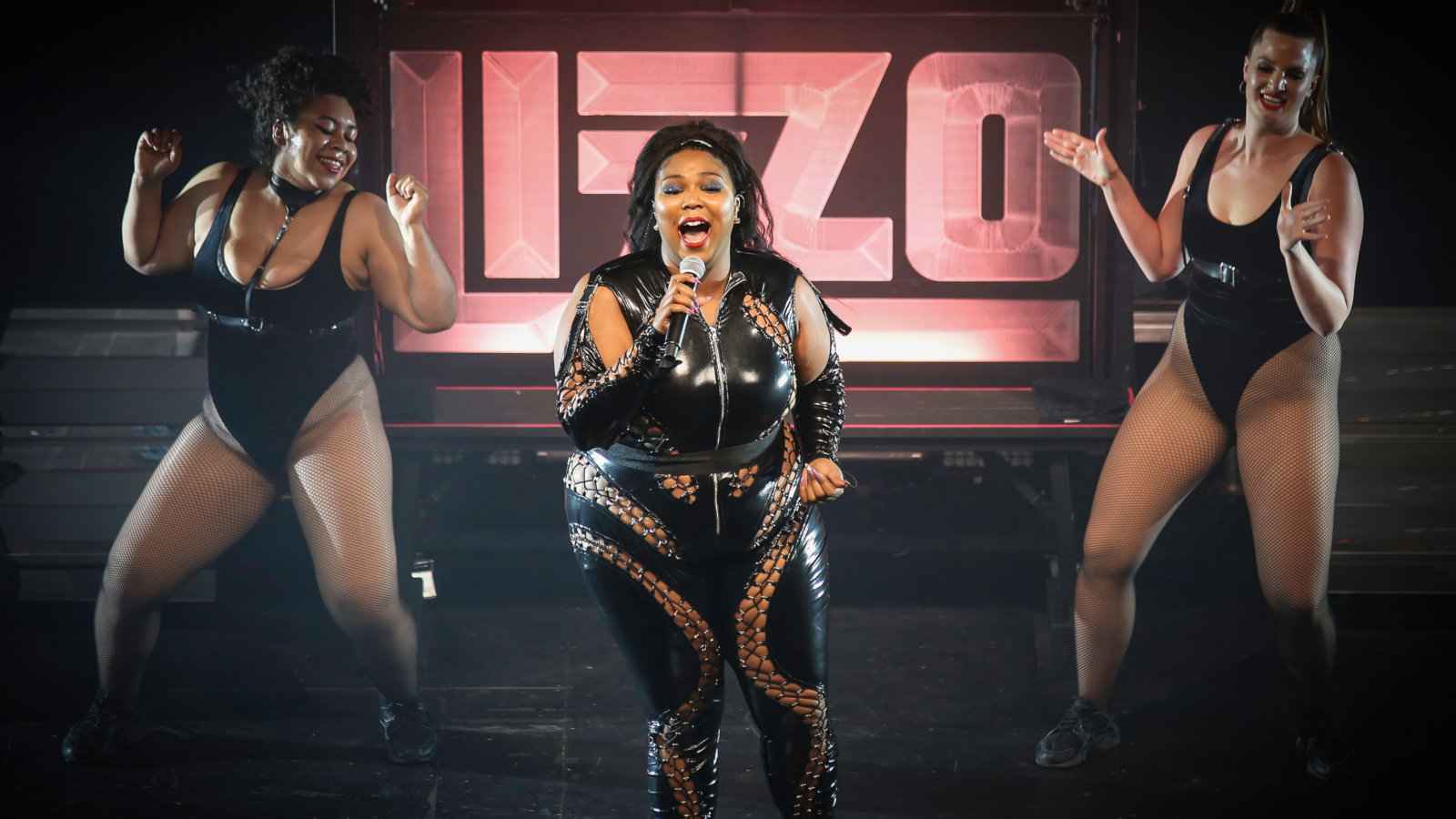 Daniel Radcliffe
It takes guts to stand up to the person who helped start your career, but that's exactly what Daniel Radcliffe, alongside Emma Watson and Rupert Grint, did in the summer of 2020. We won't go into the reasons why Daniel stood up to JK Rowling. We'll focus on how Daniel showed his unwavering support to trans people and their right to live their true identities.
Aside from that, Daniel has always held progressive views of LGBTQ people. He's spoken very maturely about the gay experience and how the media treats matters around homosexuality. For instance, when he played a gay man in the 2013 movie, "Kเll Your Darlings", he spoke of his frustration about how the media fixated on the gay intercourse scenes. Daniel wanted the focus to be on the more intimate moments between the two men and for it not to be sensationalized as something provocative or shocking.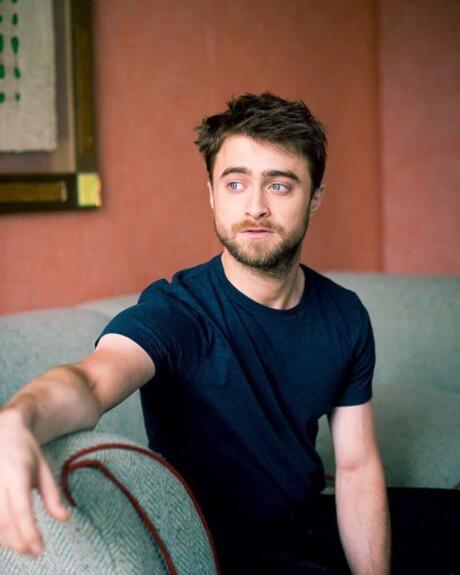 Ben Cohen
In 2011, rugby star Ben Cohen came out as a gay ally. He appeared in his undies on the cover of two gay magazines, "Complete" and "Out" and set up a foundation that combats bullying. He has spoken up about bullying towards the gay community in sports, particularly on school teams.
In an interview with the Daily Mirror, he mentions how he wants kids to be mindful that the words they hurl at one another on the field can cause genuine hurt to gay kids. His activism against bullying was inspired by his father who died after intervening in a bar fight. Ben said how his father stood up to bullies and that he wanted to live his life doing the same.
Ben brought his message to the BBC in 2013 when he strutted his stuff on the ballroom floor in "Strictly Come Dancing". He showed how big, stocky straight man could wear sequined tops and express themselves however they like. And he ROCKED as he did it!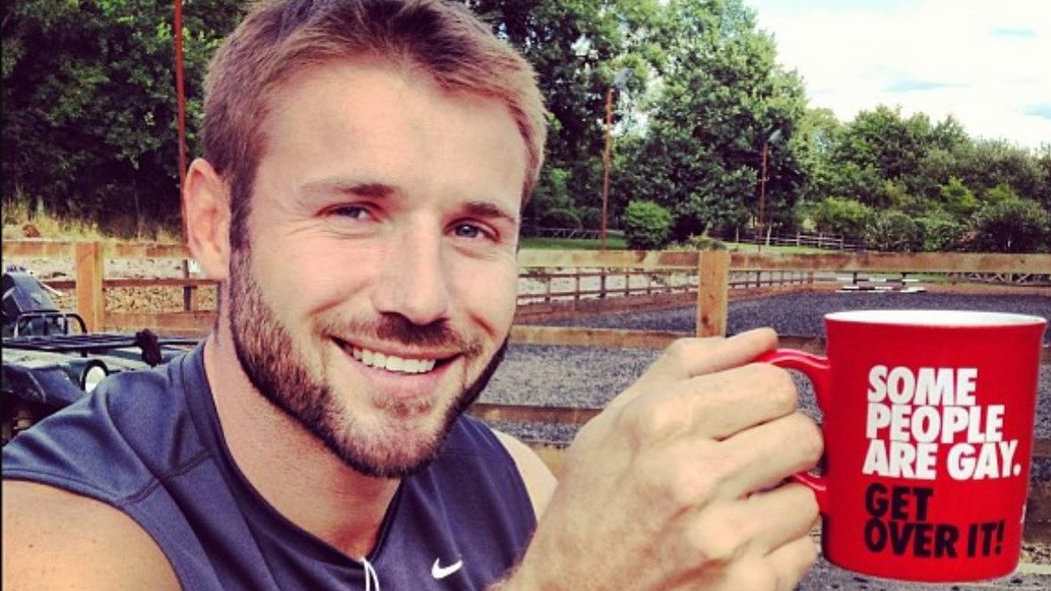 Naomi Campbell
Before we crowned RuPaul as 'Supermodel' of the world, we had Naomi!
Naomi has been very forthcoming in her support for gay people, even going as far to say she owes them her life:
"If it wasn't for gay men I wouldn't exist. Hair, make-up, designer, photographer, stylist, manicure, hairdresser. I owe my life to gay men. They are my family!"
In 2019, she featured in Adidas' 2018 Pride campaign, which raised funds for the Albert Kennedy Trust – a youth charity that looks after queer kids that are homeless or living in a hostile environment. She was best friends with gay icon, Gianni Versace, and remains good pals with Elton John.
Known for her legendary catwalk, her fierce fashion sense, and beautiful mug (that's gay talk for face), it's no wonder why so many gay people have offered their unwavering support to her. We need to get her on Drag Race, stat!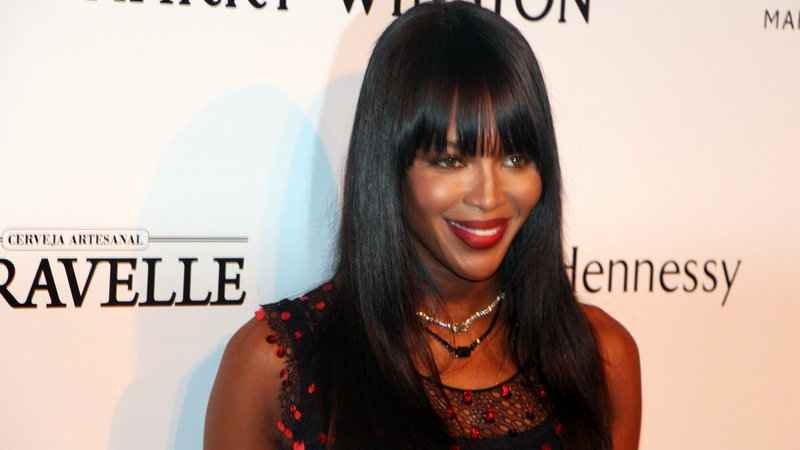 Little Mix
Little Mix, along with Dua Lipa and Ariana Grande, are signaling a new era in pop where it's fast becoming expected for pop acts to loudly support gay rights. And the girls are more than happy to do so. In a very bold move, they stood in front of a projection of the Pride flag during their show in Dubai, a place known for its notoriously anti-gay laws. They did this during their song "Secret Love Song", which is about having to hide a romance out of fear of public scrutiny. No subtle messaging there! They also sang the song during their Glory Days Tour in honor of the 49 victims of the 2016 Orlando tragedy.
Little Mix has also featured numerous drag artists in their music videos. For example in "Power", they featured the AAA girls, Courtney Act, Willam, and Alaska, and in "Confetti" they featured the UK Drag Race girls, Tayce, A'Whora, and Bimini. Their queer representation doesn't just stop there either. They featured a lesbian love story in the music video for "Cheat Codes".
Oh, did we mention they've also dressed as drag kings?!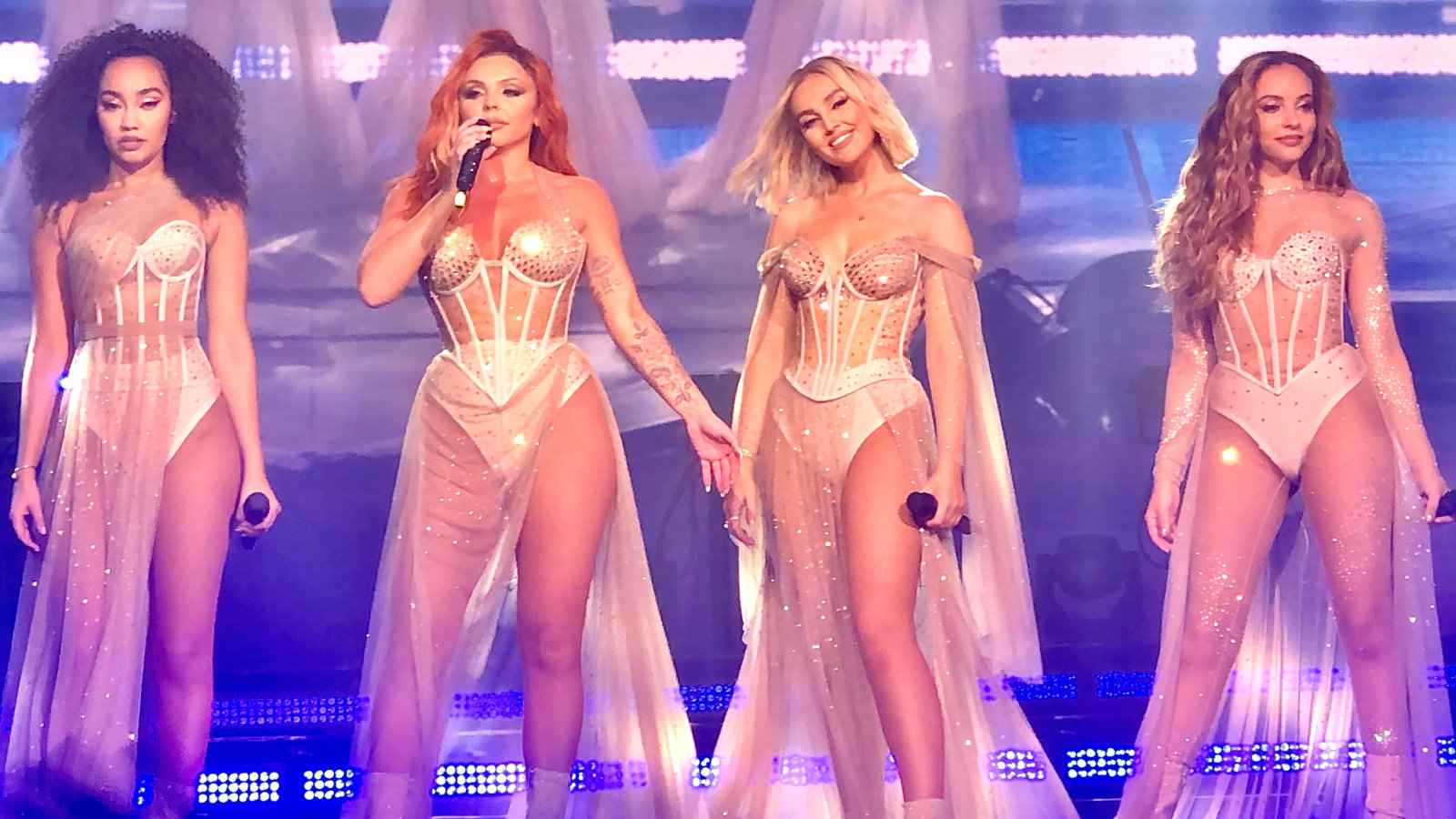 Ariana Grande
What night out to a gay bar wouldn't be complete without an Ari bop?
Apart from serving us some of the biggest gay anthems of the 2010s, Ariana has been a long-term advocate for LGBTQ rights. Her platform wearing, high-pony tail brandishing, mini-skirt donning appearance has become iconic on the pop scene. A look easily replicated by drag artists around the world.
DON'T MISS OUT!
Join our newsletter
Subscribe now to receive in-depth FREE travel guides, along with inspiring stories, savvy planning tips, and exclusive discounts on gay tours.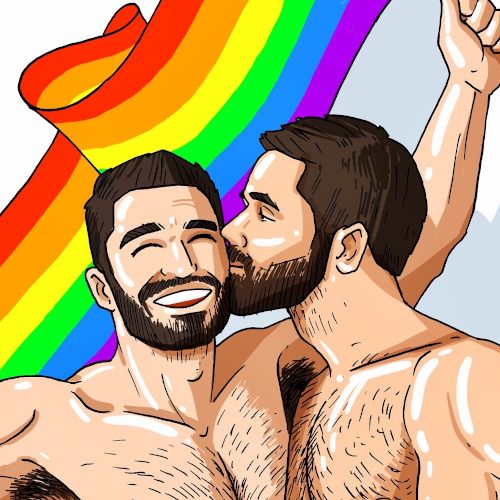 On many occasions, Grande has spoken up about her lifelong affiliation with the gay community. How as a child, she idolized her openly gay brother, Frankie. How as a teen, she would sing in drag clubs every night after performing on Broadway's "13: The Musical". And how as a young woman, queer people have constantly stood by and helped to bolster her career into international stardom.
She has performed at Pride events, appeared on RuPaul's Drag Race, and partnered with gay musician Troye Sivan, in the 2018 hit "Dance to This".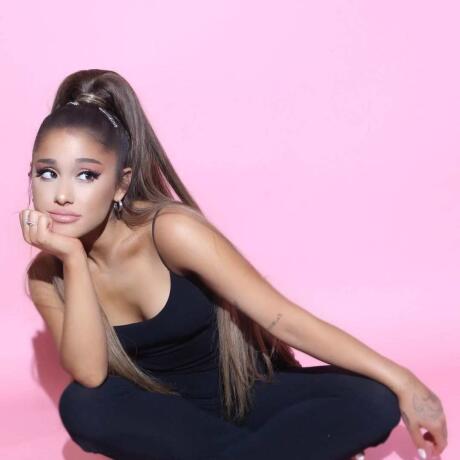 Prince Harry + Duchess Meghan
Having any sort of royal on a gay ally list would have been unthinkable a few years ago. Yet, the younger generations are truly making a difference in the monarchy acknowledging gay rights. Prince Harry has followed in the footsteps of his mother, Diana, around AIDS activism, even teaming up with Elton John to help raise awareness around the disease.
In 2019, the couple celebrated Pride by writing on their Instagram that they stood by and supported the LGBTQ community. Jacob Thomas, an Australian gay rights activist, shared the details of his conversation with the couple when they visited the country in 2018. When Thomas informed them of his work in reducing suเcเde rates amongst gay teens, Harry said how amazing it was that they could have this conversation now, when they couldn't do so 10 years ago. Meghan reaffirmed the point by stating how these were "basic human rights" that everyone should be afforded. The pair pledged to make LGBTQ rights one of the priorities in their work.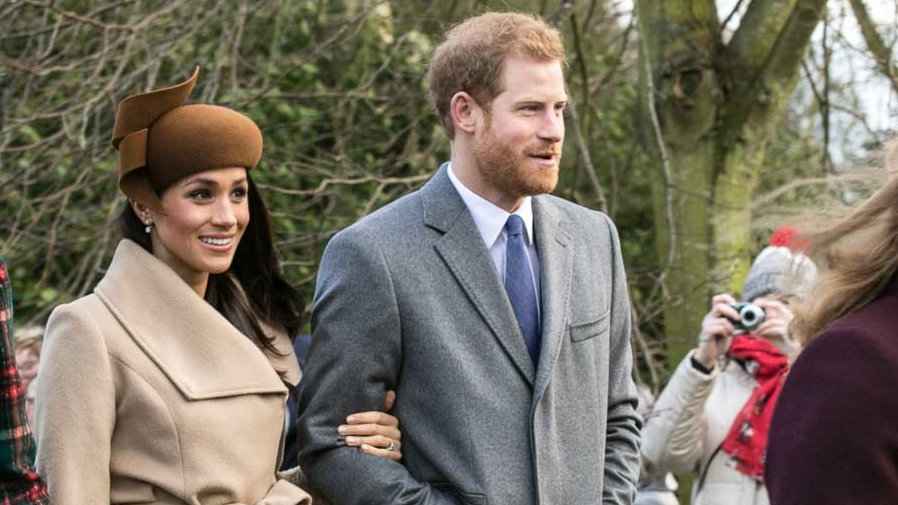 Pink
Pink included a gay kiss in her music video, "Raise Your Glass". She called out the then President Bush in her song "Dear Mr. President", challenging him on his anti-gay views by asking how he'd react if his daughter came out. Her song, "Perfect", tells people they should be free to be who they are. It's fair to say Pink has earned her spot on our gay ally list.
She's often been made fun of by the press because of her punk attitude, androgynous dress sense, or looking too boyish. When she first arrived in LA, she spoke about being adopted by a bunch of gay girls, and how she still stands by them:
"I've had a lot of my gay boys around, but my gay girls are my rootstalk!"
Pink has also famously stated that she is raising her daughter in a gender-neutral way so that she can become a happy and free child.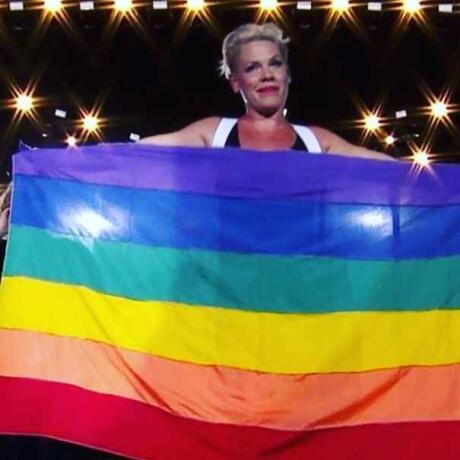 Darren Criss
When Darren Criss burst onto our screens in 2010 with a cover of Katy Perry's, "Teenage Dream", it was the gay awakening for millions of young gay teens around the world. His performance in "Glee" of the confident, self-assured, Blaine Anderson, inspired many queer youths to be themselves and embrace their seאʊality.
Fast forward to today, and Darren still never wastes an opportunity to show his support for LGBTQ people. He's been a long-term ambassador for the LGBTQ charity, The Trevor Project, he has performed at gay rights rallies, and even owns a queer-friendly bar in L.A. – where drag artists are known to perform.
On "American Crιme Story: The Assassination of Gianni Versace", he plays gay serial kιller Andrew Cunanan. While on the press tour, he spoke passionately about the trials the gay community have had to face, from the social stigma, internalized homophobia, and the threat of the AIDS epidemic. He also played the androgynous Hedwig on Broadway in 2015. In 2018, Darren announced he will no longer play gay characters because he felt it took away advantages from openly queer actors struggling to find work.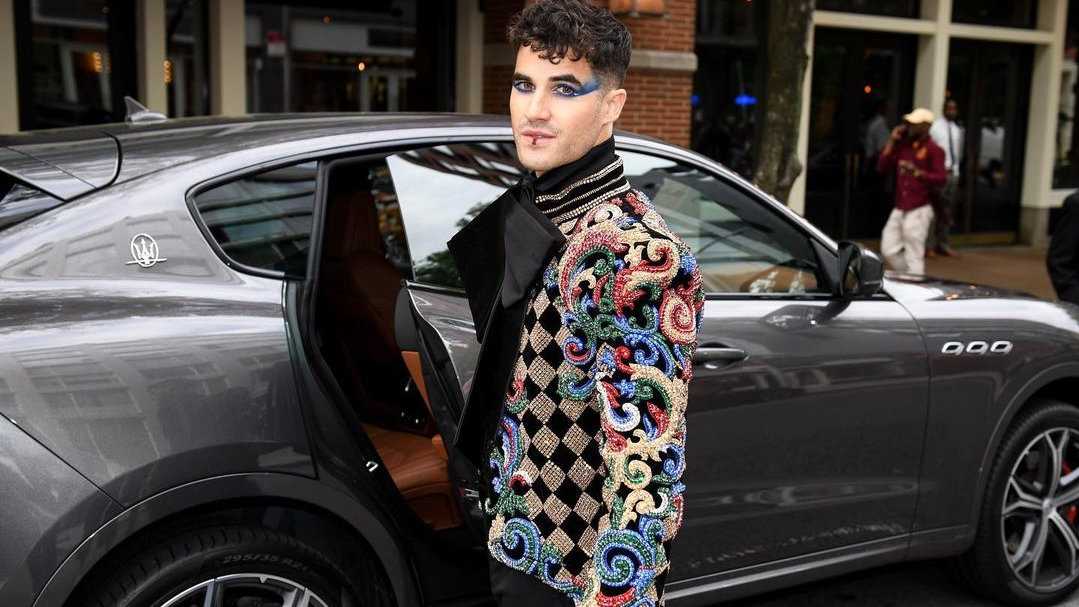 Brendon Ayanbadejo
Brendon is a line-backer on the Baltimore Ravens, who became one of the first major sports players to publicly support gay marriage. This was back in 2009, when even suggesting the idea that gay people could exist in sports was still considered a huge taboo. However, Brendon recognized the power of his platform, even if it meant pushback from his peers.
Having grown up as part of an interracial family, Brendon related to the feelings of being judged by outsiders. Which is what led the American footballer to devote a part of his career to campaigning for equal rights for all. It is speculated that there are several closeted guys in the NFL who fear coming out could tarnish their careers. We definitely think that if there were more outspoken gay supporters in sport like Brendon, it would inspire more sportsmen to come out. A true gay ally that needs to be widely celebrated!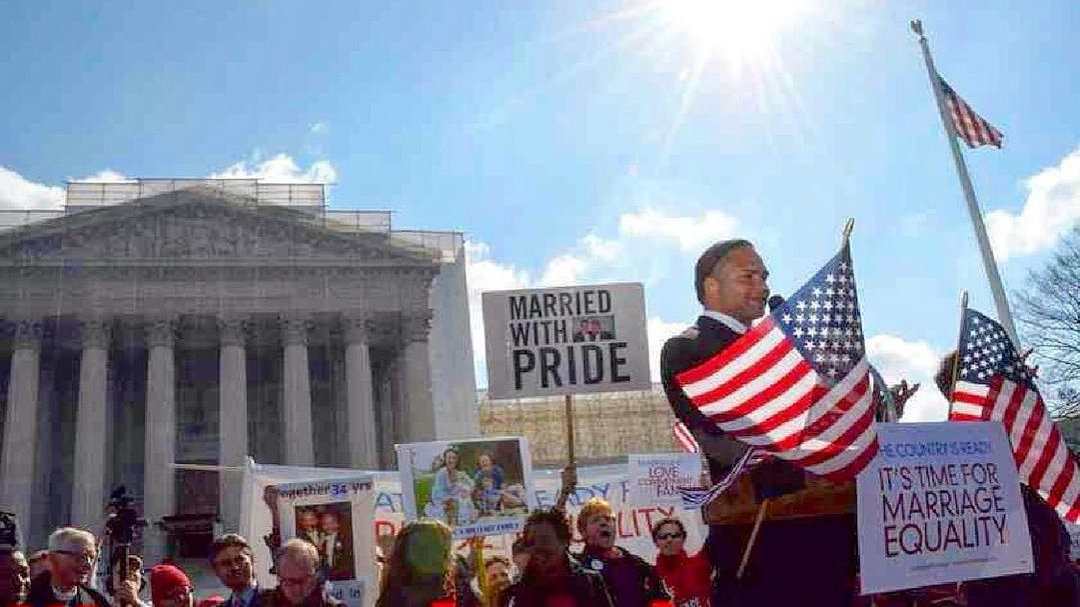 Kristin Chenoweth
The wickedly talented Kristin Chenoweth is a dazzling example of how you can be religious AND be accepting of the LGBTQ community.
A small-town country girl from Oklahoma, Chenoweth would have had little exposure to LGBTQ people growing up. She did, however, witness a friend of hers being bullied with homophobιc slurs in the third grade. When talking to her mother about what these slurs meant, her mother explained that someone loving another person of the same gender wasn't wrong.
That didn't stop her from becoming a staunch advocate for LGBTQ rights – as soon as she landed in New York City, she become a Broadway powerhouse. Best known for her role as Glinda (pronounced GAH-Linda, get it right!), Chenoweth has often spoken up about not allowing her Christian faith to interfere with her liberal views. She even spoke out about the hate she received from Christians after publicly expressing her support for LGBTQ rights. In 2020, she was honored the Human Rights Campaign Ally for Equality Award.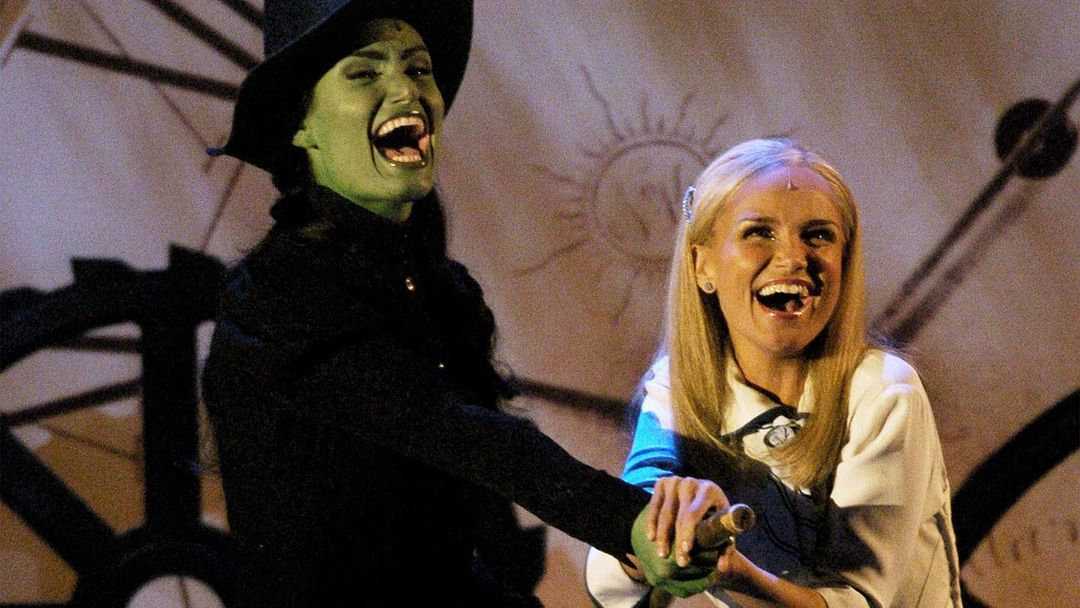 Hudson Taylor
For a sport where men are required to wear leotards, grease up, and grind on one another, you'd think the vast majority would be cool with gay rights!? Sadly, it's just not the case, which is why Hudson Taylor, a three-time all-American wrestler from the University of Maryland, decided to stand up and make a difference!
After hearing his teammates bullying in the wrestling ring, Taylor realized how prominent anti-gay sentiments were rooted in the sporting world. It inspired him to start Athlete Ally, a foundation that encourages everyone, regardless of their orientation, to partake in sports. With his organisation, he works with athletic communities across the USA to develop clear policies on LGBTQ inclusion.
Fun fact about Hudson: Not only can he take down a man on the wrestling mat, but he can smack down a kιller dramatic monologue on the stage. Yup, that's right, he's quite the thespian and was super active in his college drama programmes. Hence, why he is so friendly with the gays!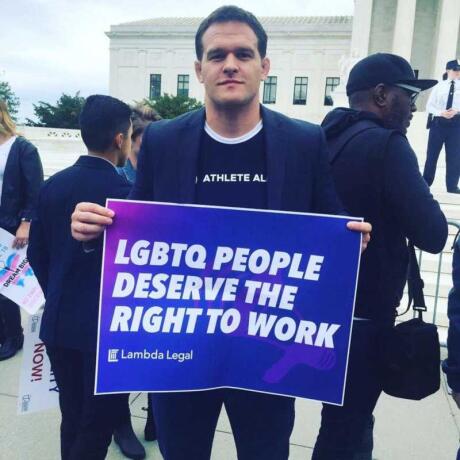 Elizabeth Taylor
You may know of Elizabeth Taylor for the fact that she was married EIGHT times (and twice to the same man!) or for her acting roles in National Velvet, Cleopatra and Cat on a Hot Tin Roof – but did you know she was also one of the first celebrities to participate in HIV/AIDS activism?
Elizabeth Taylor was an American-English actress who starred in many films, television shows and stage productions. In 1985 she co-founded the American Foundation for AIDS Research and in 1991 founded the Elizabeth Taylor AIDS Foundation. A lot of this was prompted by her close friend Rock Hudson telling the world that he was dying of the disease and her frustration that not much was being done to combat the AIDS crisis despite so much media attention.
In a 1992 interview with Vanity Fair, Elizabeth said;
"I decided that with my name I could open certain doors, that I was a commodity in myself—and I'm not talking as an actress. I could take the fame I'd resented and tried to get away from for so many years—but you can never get away from it—and use it to do some good. I wanted to retire, but the tabloids wouldn't let me. So I thought, If you're going to screw me over, I'll use you."
A standing ovation for a true queen, please!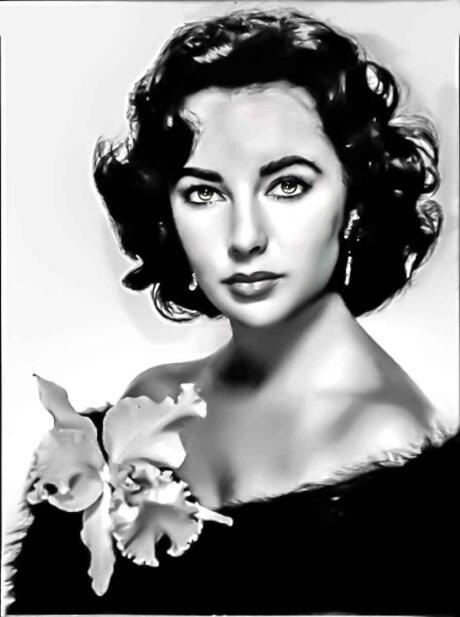 DON'T MISS OUT!
Join our newsletter
Subscribe now to receive in-depth FREE travel guides, along with inspiring stories, savvy planning tips, and exclusive discounts on gay tours.