When we started our gay travel blog back in 2013, we joined a super cool LGBTQ international family. A small and very niche one, but a damn inspiring one nonetheless!
Over the years, our gay travel blogging community has expanded massively, covering more destinations and niches within our fabulous gay world – from couple experiences, family travel, transgender issues and more.
This is our detailed list of some of the best gay travel bloggers in the world who are doing an incredible job flying the rainbow flag and inspiring LGBTQ travellers the world over. We love and celebrate every single one.
Nomadic Boys
What began as our humble blog back in 2013 for our friends and family has morphed into one of the best gay travel blogs online. Our mission is to inspire and show gay travellers that they can visit more places in the world than they thought possible, by providing a first-hand account of our travel adventures, which will help them plan a fun and safe trip.
The thing we are most proud of is our interviews with gay locals from each destination we visit who give us their perspective of what gay life is like where they are.
Couple of Men
Karl and Daan are absolutely gorgeous together. Their branding is also so on point. Every image they produce is very iconic of gay love. The boys are based in Amsterdam with their super sassy kittie, Stoliy! Karl is originally German and Daan is Dutch. We met the boys during the Whistler Gay ski week near Vancouver in Canada and had a fantastic time together skiing and partying in the snow.
The boys blog in English as well as in German. And their pics, absolutely adorable!
Check out Karl and Daan's blog: Couple of Men.
Ravi Round The World
Ravi is out, super loud and oh so proud! He's also an incredibly loving and genuine person who we met during our road trip in Florida. What you see on Ravi's blog and vlogs is exactly how he is in real life. And we can't get enough of him.
Check out Ravi's blog: Ravi Round The World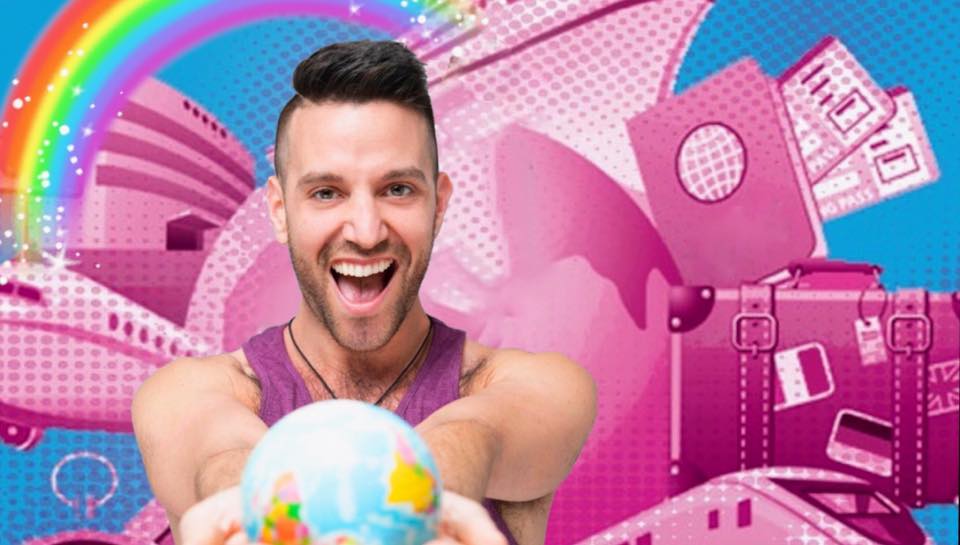 Our Taste For Life
Charlotte and Natalie are the lesbian couple behind the LGBT Travel & Lifestyle Blog – Our Taste For Life. You will often find them wandering off the beaten path, hiking mountains, seeking out the local gay scene, or enjoying authentic cultural experiences. The rest of the time, you will find them eating.
Follow their journey on their blog or Instagram.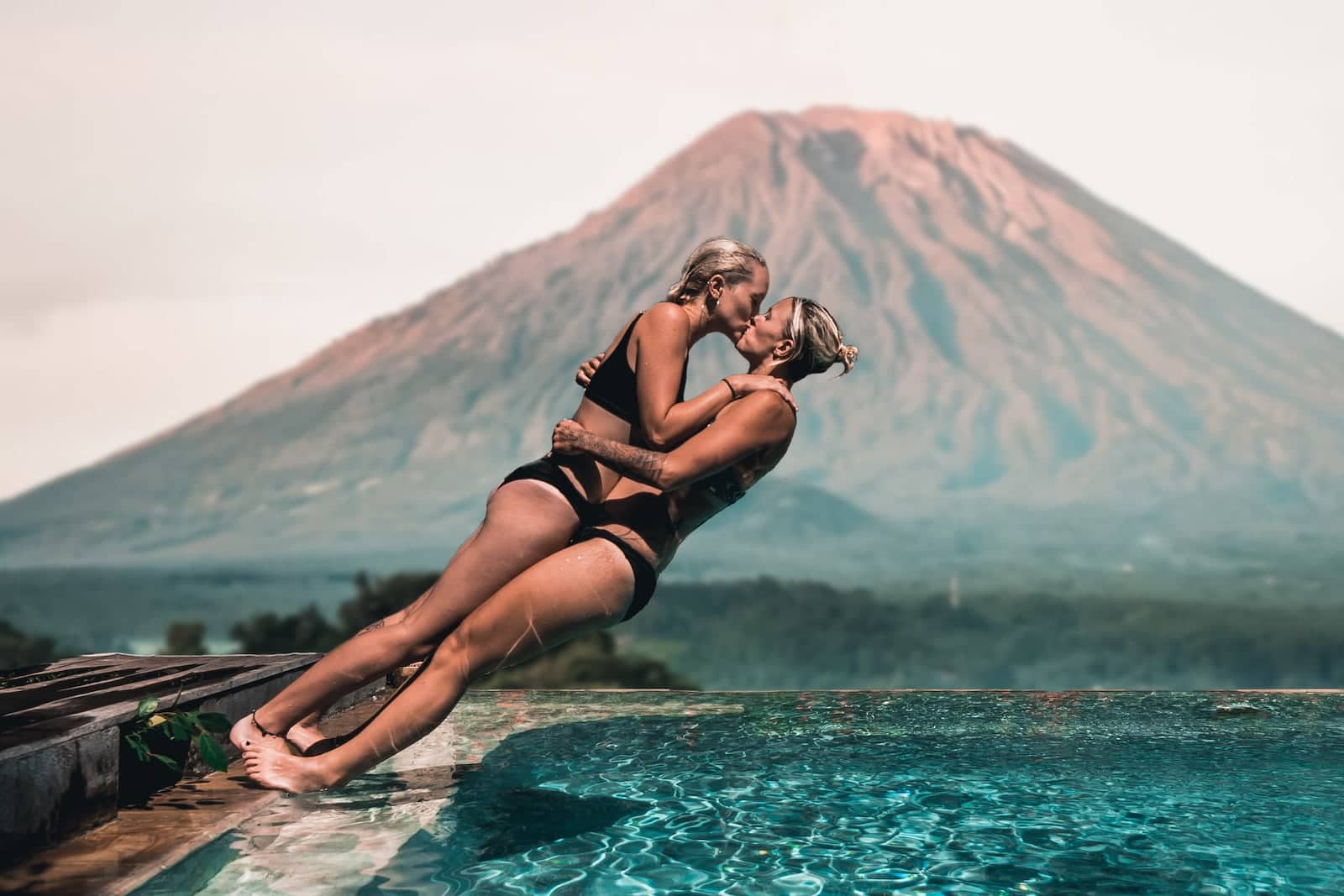 The Gay Globetrotter
Bailey is the Canadian cutie behind this awesome gay travel blog. He left his Hollywood career to travel and eat his way around the world.
Check out Bailey's blog: The Gay Globetrotter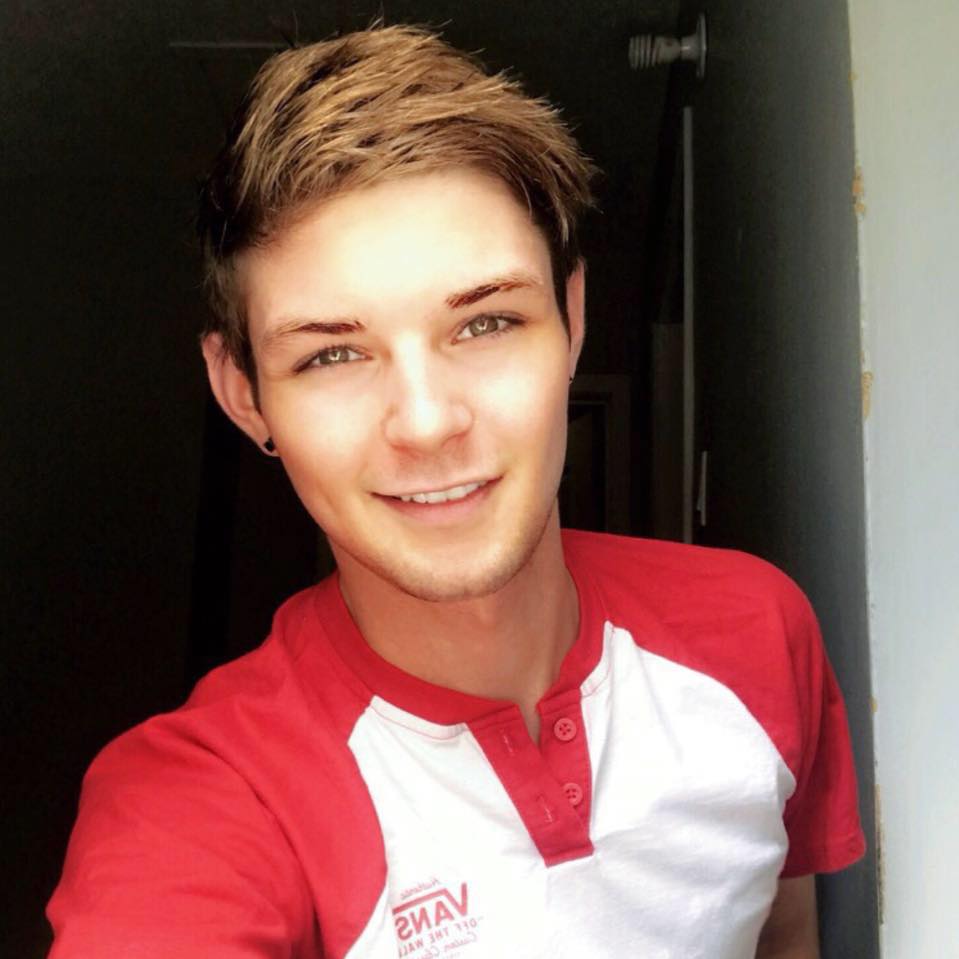 Globetrotter Girls
We love Dani! She's like the OG of gay travel. She's originally German, now living in New York. She's been travelling full-time traveller since 2010 when she left her London life behind to travel the world. Globetrotter Girls is THE best lesbian travel blog in our opinion to check out. We had a lot of fun together in gay Bangkok and then taking selfies in London.
Check out Dani's blog: Globetrotter Girls
My Normal Gay Life
Jose blogs about his gay travel adventures with his husband Alfred. The boys joined us on our luxury gay cruise in the Galapagos Islands and we also travelled around Ecuador with Jose on the Tren Crucero and in Baños.
Check out Jose's blog: My Normal Gay Life blog
Out With Ryan
Ryan Thomas Woods is a vlogger and gay travel blogger, writing about his trips abroad. Like us he prefers to travel slowly and get a deeper understanding of the places he visits. We met Ryan at the Fierte Canada Montreal Gay Pride and had a blast.
Check out Ryan's blog: Out With Ryan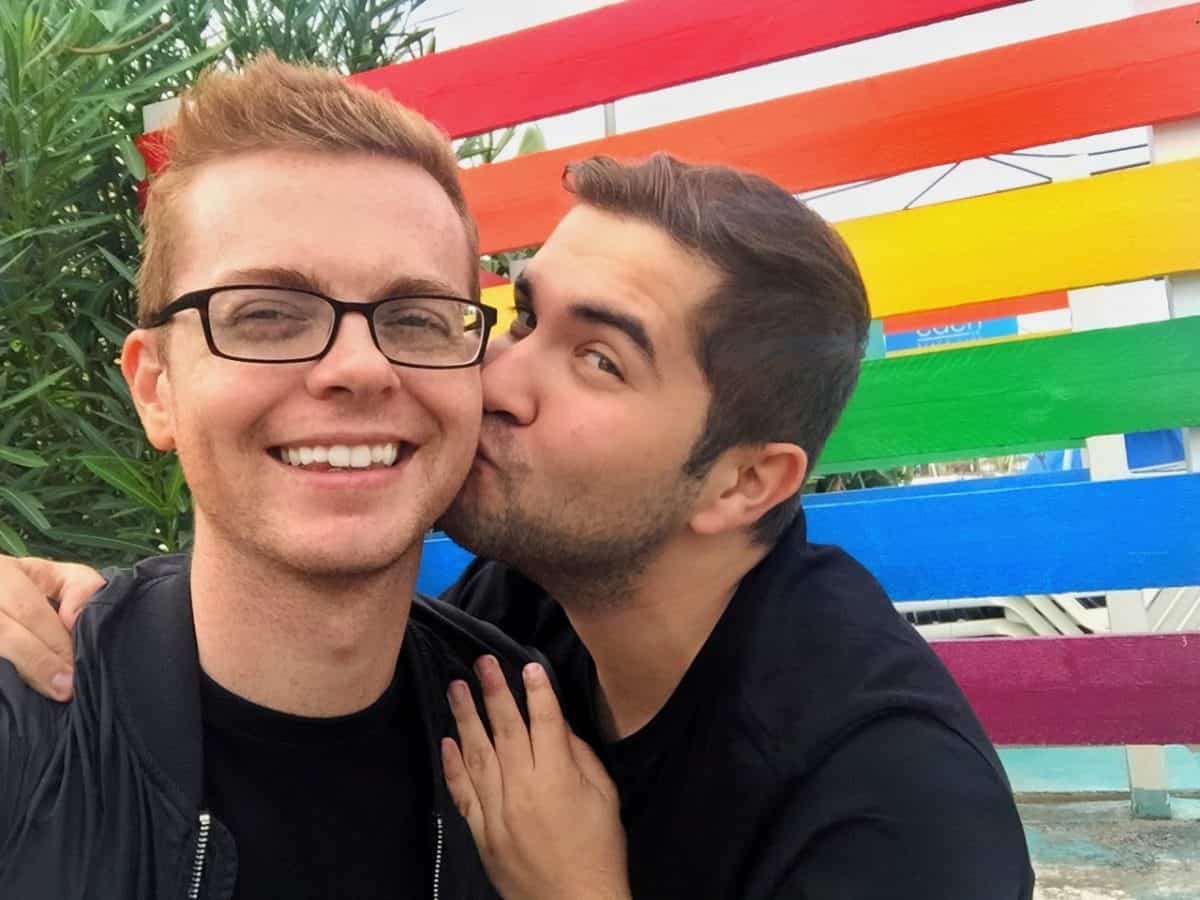 2 Travel Dads
Rob and Chris Taylor are one of the best gay family bloggers we discovered. Their travels focus on their adventures with their 2 sons, teaching them the value of culture and education, experiencing the outdoors, and giving the kids a broad world view.
Check out Rob and Chris' blog: 2TravelDads
Two Bad Tourists
Auston and David are the super cute duo behind Two Bad Tourists. They left the USA to travel the world in early 2012 and have since settled in Spain as a base for their gay travel blogging adventures. We love these guys – they're always a lot of fun to hang out with. One of our favourite travel adventures with them was discovering gay Gran Canaria together.
Check out Auston and David's blog: Two Bad Tourists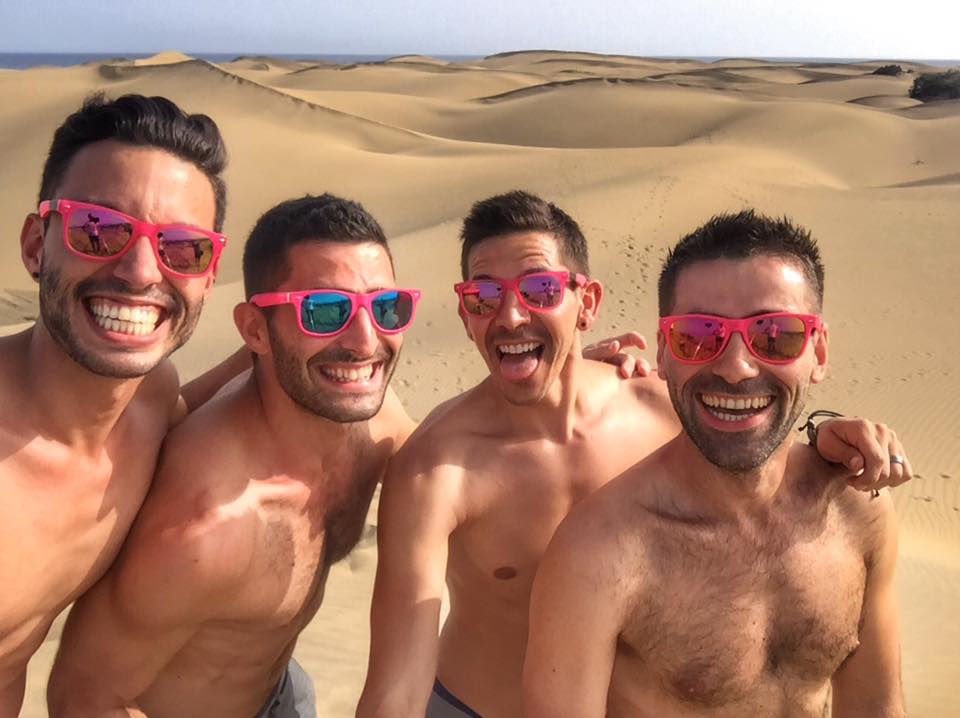 The Round the World Guys
Halef and Michael are the adorable Indonesian/Canadian couple behind this RTW gay travel blog. They've been together since 2008 and have travelled to over 50 countries. Michael wrote an excellent guest post for us about his gay travel experience in Iran.
Check out Michael and Halef's blog: The Round the World Guys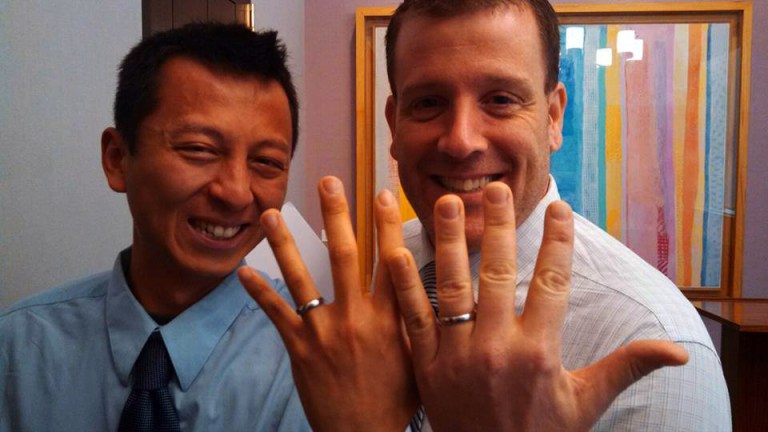 Dopes on the Road
Lindsay is the fabulous lady behind one of the best lesbian blogs – Dopes on the Road. Her passion lives at the intersection of travel, queer culture, and androgynous style.
Check out Meg and Lindsay's blog: Dopes on the Road
Travels of Adam
Travels of Adam is one of the oldest gay travel blogs, going strong since 2009. Adam is a hipster, ex graphics designer and one of the first bloggers, going strong since 2009. We met in gay Berlin and partied at the Berghain night club together.
Check out Adam's blog: Travels of Adam
Phil and Garth
Phil and Garth are a gay couple from Manchester, UK who both work in TV and travel part-time. They write detailed country guides, which includes 60-second videos.
Check out their blog: Phil and Garth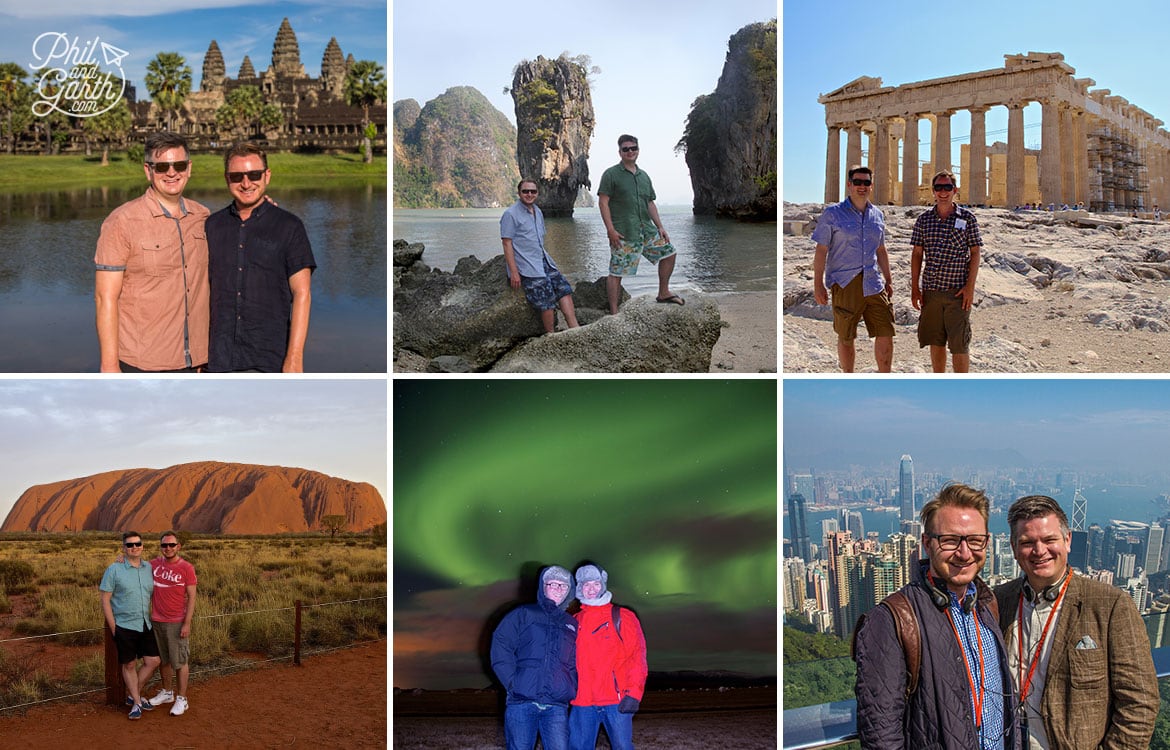 RexyEdventures
Handsome Rexy is gay deaf blogger Ed Rex who is based in the UK when he's not causing handsome havoc across the globe. We love hanging out with Ed when we return to visit our London.
Check out Rex's blog: RexyEdventures
Man on the Lam
Canadian Ray is the sassy and extremely witty author behind the Man On The Lam gay travel blog. He is absolutely hilarious and we love reading his writing. We met Ray in Bangkok, Chile and also at the Rainforest World Music Festival in Sarawak, Malaysia.
Check out Ray's blog: Man on the Lam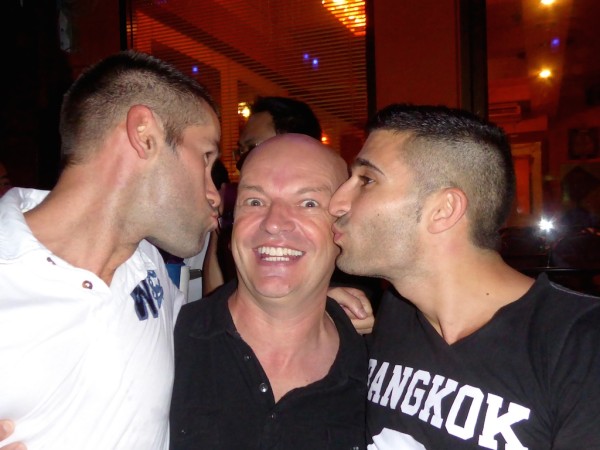 The Globetrotter Guys
Sion and Ben are the speedo loving gay couple from Manchester, UK, proudly flying the rainbow flag around the world. We first came across them when they wrote a guest post about their most unexpected gay scenes on their travels.
Check out Sion and Ben's blog: The Globetrotter Guys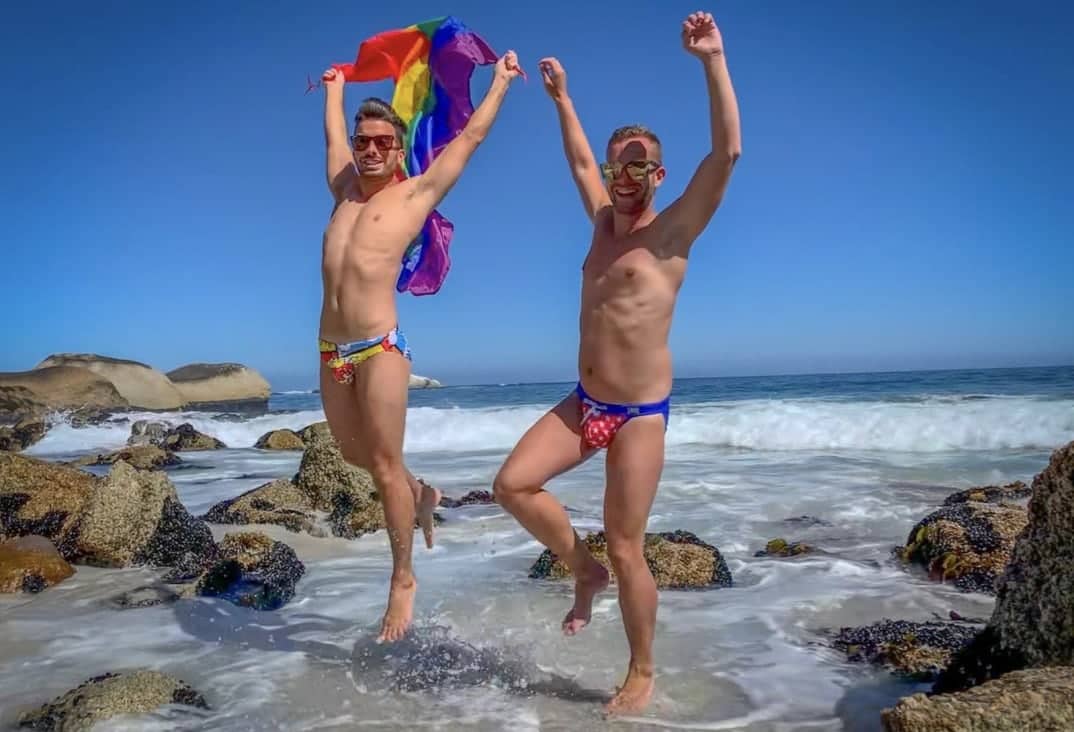 Viaja Bi!
Rafael is Brazil's hottest gay travel blogger and you have to connect with him cause he's totally fabulous, extremely witty and does some hilarious videos. We explored vineyards together in Mendoza in Argentina.
Check out Rafael's blog: Viaja Bi!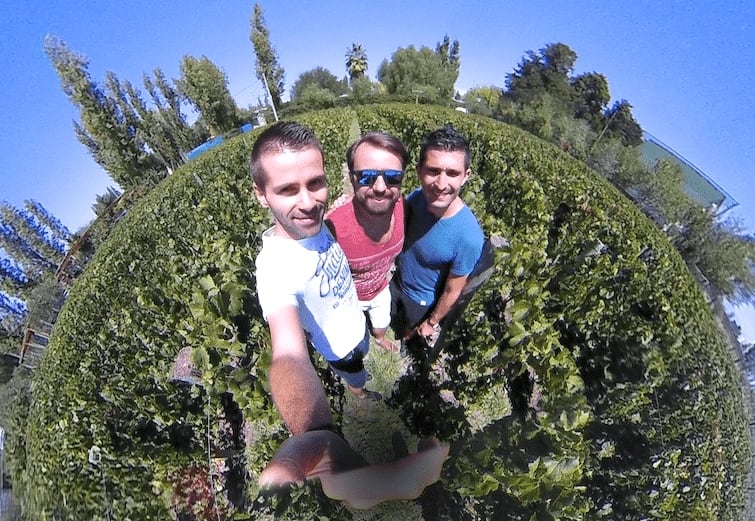 Dream Euro Trip
DJ Yabis is the super cool-cat behind the Dream Euro Trip blog. He's from one of our favourite countries – the Philippines, and we hung out a lot in Berlin and Gran Canaria.
Check out DJ Yabbis' blog: Dream Euro Trip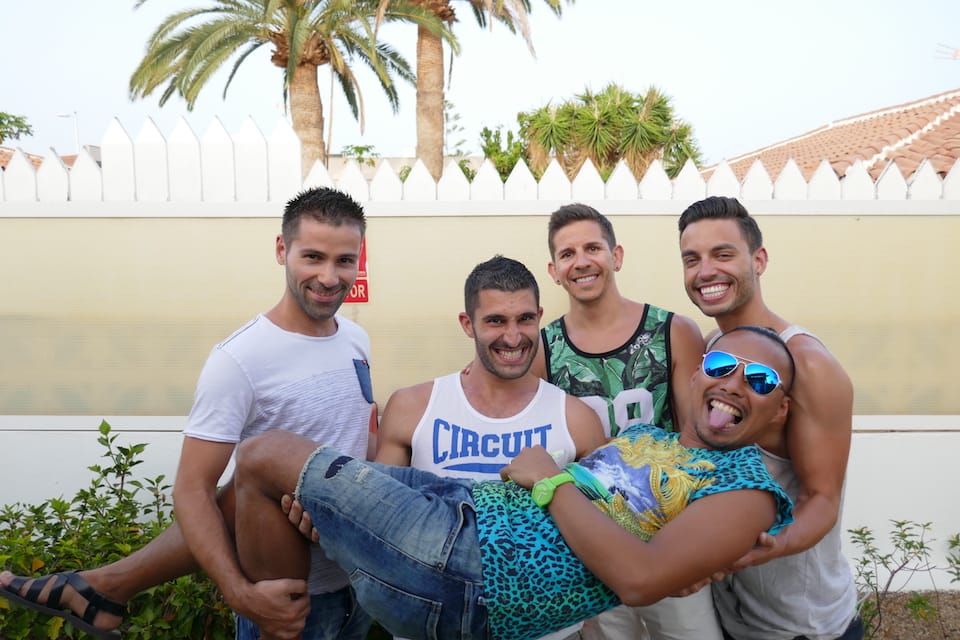 Backpack With Brock
We love Brock. This cheeky Canadian chappy does the best videos on his YouTube channel and is a lot of fun to follow. Brock is one of the most extensive gay travel bloggers we know, and recently celebrated visiting his 100th country – Ecuador.
Check out Brock's blog: Backpack With Brock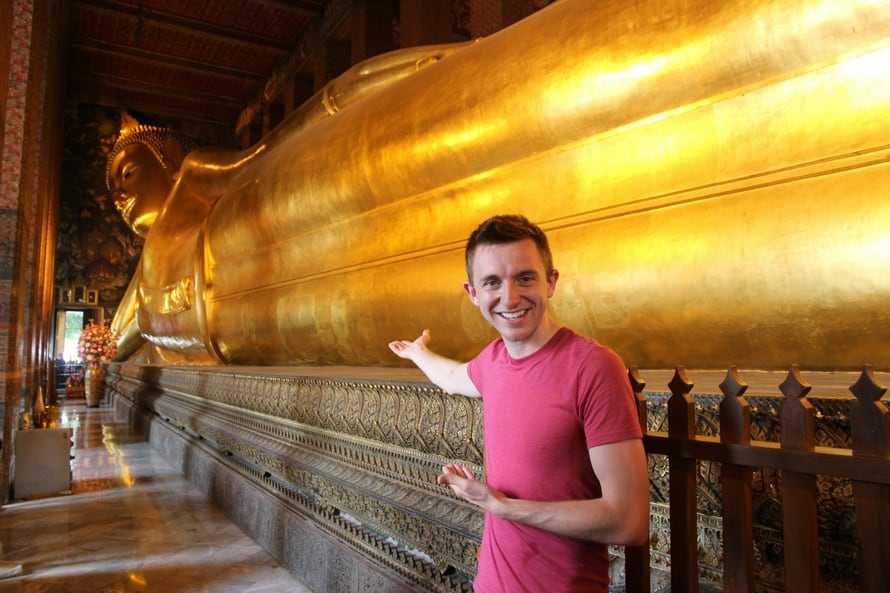 LandLopers
Matt Long started his LandLopers blog in 2010 and has to date covered every single continent! If you listen to his Insta Stories, you'll also fall in love with his deep voice. Matt started his adventures on a 25th anniversary Jeopardy cruise around the Galapagos Islands in Ecuador, and the rest is history.
Check out Matt's blog: LandLopers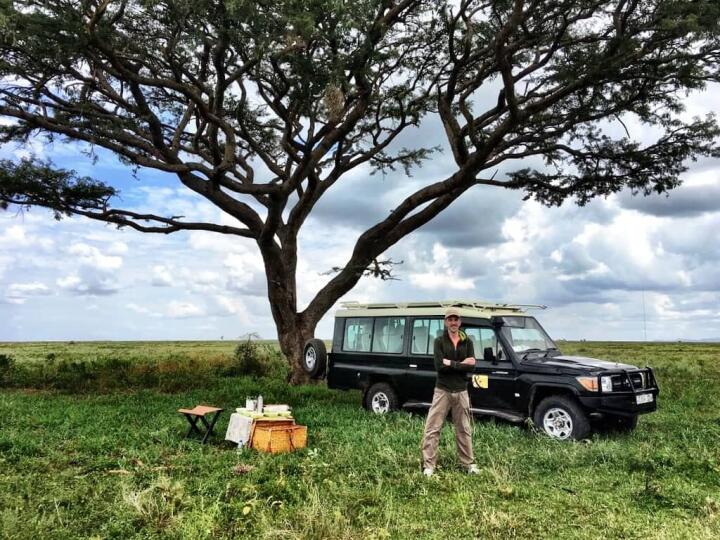 1 Dad 1 Kid
Talon Windwalker has one of the most fascinating blogs we know. He's a father to Tigger, who was assigned male at birth but came out as a trans female a couple of years ago. Together they are slowly travelling exploring the world – this very cool gay dad showing his daughter the world through their nomadic life.
Check out Talon's blog: 1Dad1Kid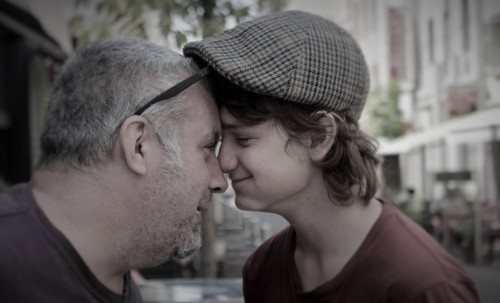 Happy travels are safe travels
We recommend you always take out travel insurance before your next vacation. What happens if you suffer from illness, injury, theft or a cancellation? With travel insurance, you can have peace of mind and not worry. We love World Nomads travel insurance and have been using it for years. Their comprehensive coverage is second to none and their online claims process is very user friendly.