TERMS OF USE: There is a chance that some of the content on this page has changed since it was last updated. By reading this article, you consent to our Terms of Use and Disclaimer. Happy Travels!
DISCLOSURE: Some of our posts may contain affiliate links which we may receive a commission if you choose to book something through one of our links.
"Cher is, literally, the best gay icon of all time!"
'But Seby, don't you need…to be gay…to count as a 'gay icon'?"
"No Stefan, you just have to be fabulous!"
"Well in that case Seby, do I count as a gay icon?"
"No Stefan, you're just not fabulous enough!"
After almost breaking up over this conversation, Seb and I finally agreed that whilst a person didn't need to be LGBTQ to count as a gay icon, a person must have a deep connection with their gay audience.
In addition, a true gay icon needs to:
stand for something
make the most of their platform
be bold
push boundaries
create art that causes conversation
set the mainstream world on fire (figuratively speaking of course)!
There are tons of stars who churn out dance-worthy hits or deliver breathtaking performances on the big screen, but it takes a true icon to win the gays over. With that, we put down our top 25 best gay icons of all time. Some are gay, some are not. However, all of them are fabulous, inspiring, and have done wonders in pushing the LGBTQ rights movement forward.
Marsha P. Johnson
We rate Marsha 'Pay It No Mind' Johnson as the most important gay icon of all time. She was a performer from the New York City drag scene. A fierce and ferocious performer, Marsha entertained crowds across the clubland with hilarious lip-syncs and awe-inspiring looks.
She wasn't just an entertainer. She was an activist too. She co-founded Star, alongside Sylvia Rivera, which was a youth shelter that took hundreds of queer people off of the streets. She participated in dozens of demonstrations and protests demanding equal rights for LGBTQ citizens – and getting arrested over 100 times in the process!
Much of Marsha Johnson's legacy is shrouded in mystery. Some claim that she threw the first brick at Stonewall. However, she insisted that she wasn't even at the riots until later in the day. Some argue she was a transwoman. Yet, she self-identified as a drag queen. Her death was ruled as a suicide, whilst many believe that she was murdered. The one thing that isn't up for debate? The gay rights movement wouldn't be where it was today if it weren't for Marsha P. Johnson! The documentary "The Death and Life of Marsha P. Johnson" is a must-watch on Netflix to learn all about this incredible person.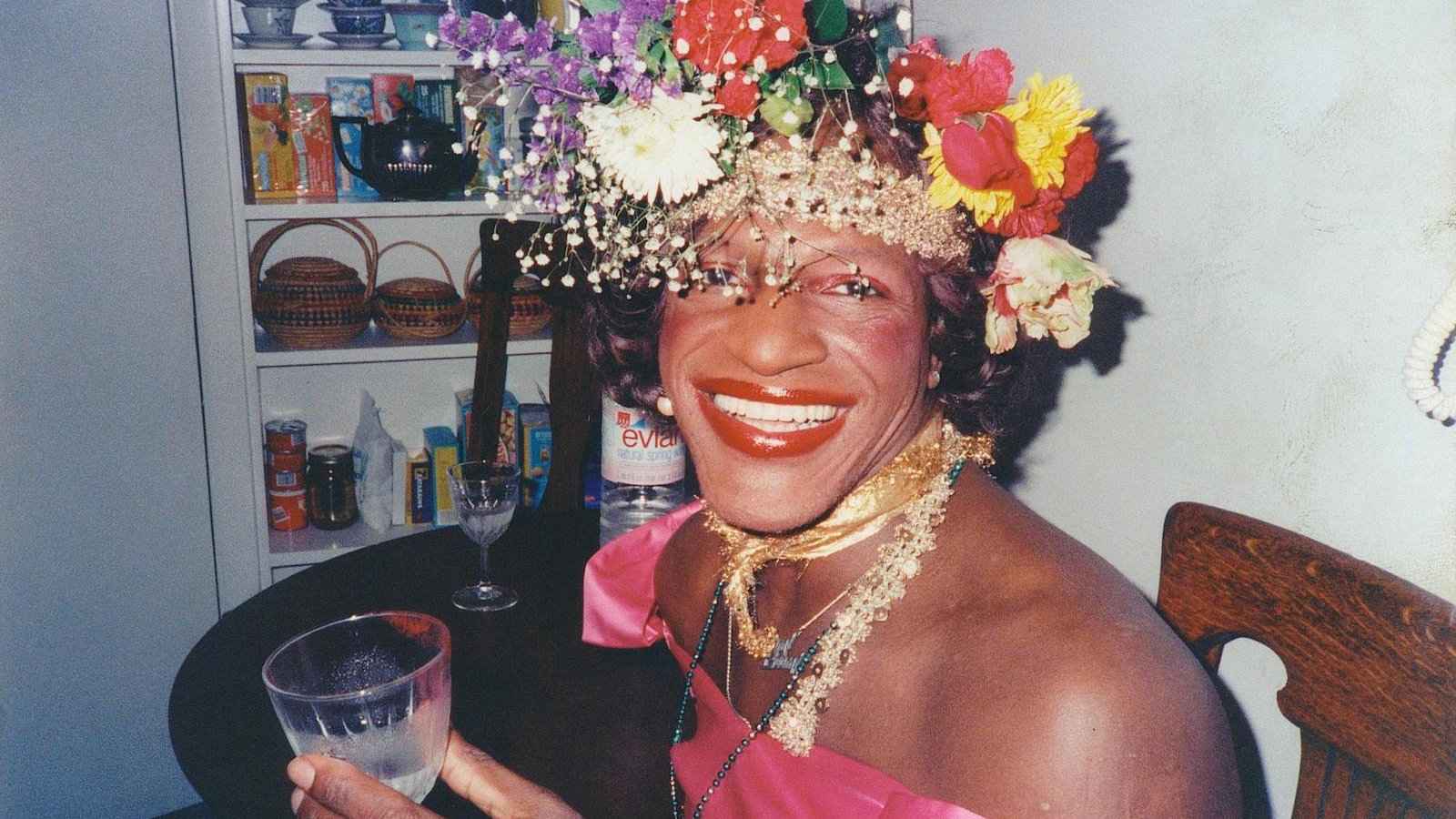 Judy Garland
It's easy to see why so many queer people see Judy as a gay icon: her overtly theatrical style of performing, her wicked sense of humour and those divine camp movie roles.
Many know Judy for her role as Dorothy in "The Wizard of Oz". The story of someone who dreams of escaping her drab, grey rural homeland to a colorful, eccentric metropolis, where people are free to express themselves – is something queer people completely resonate with. After all, this movie came out in 1939 – a time when homosexual acts could get you arrested and there was very little representation of our struggles!
Judy was also seen as a somewhat tragic figure in Hollywood. It was an open secret that she struggled with drug and alcohol abuse. Her personal life was splashed across the papers. She was married five times and she was dirt broke for much of her later years. It is this vulnerability that led to many gay people identifying with her, seeing themselves in her pain.
Whilst Judy never openly acknowledged her massive gay following, she was surrounded by gay men whom she considered close friends. There is even an urban legend that her passing away is what triggered the Stonewall Riots. Not true. But we know in our hearts that she would have supported the movement.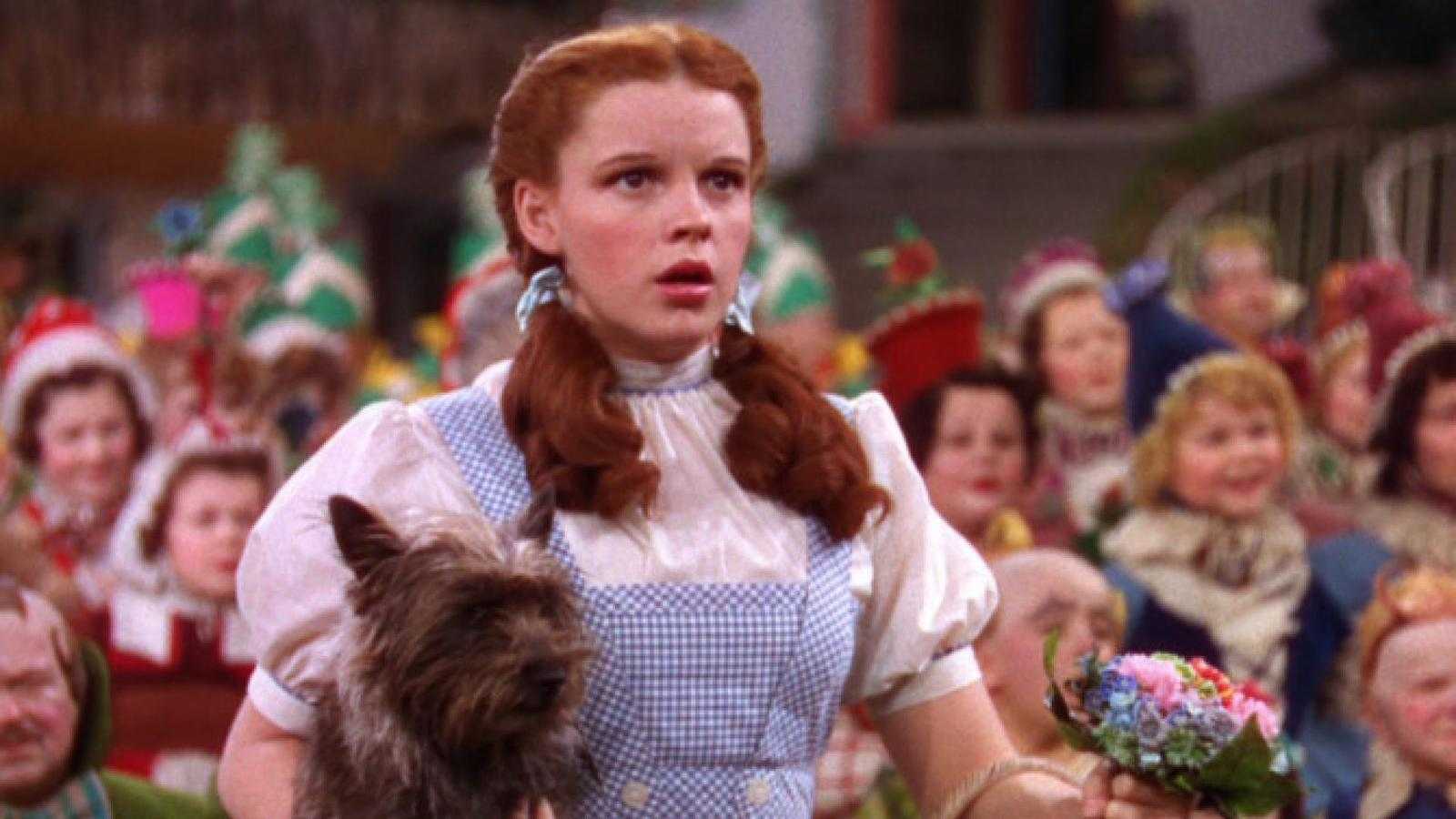 Oscar Wilde
The legendary Irish writer is sadly best remembered for his arrest and death in prison than he is for his amazing written works. His writings have been lauded for their wit and humor, inspiring the use of many famous quotes that are still in use to this day.
Some have noticed homoerotic subtext within much of his work. For instance, in his story "The Happy Prince", a Prince kisses a male character known as 'the Swallow'. His most famous work "The Importance of Being Earnest" is also pointed out as having homosexual undertones. The word 'earnest' was then used as a name for a gay man, whilst the novel itself focuses on the main characters doing their best to live a double life. Perhaps an allegory for how gay people at the time were forced to live?
Sadly, Wilde was arrested and imprisoned for suspicion of homosexual acts. After his release in 1897, he lived for 3 years in France and died in 1900 (aged 46) from meningitis. A visit to good old gay Dublin will allow you to visit this talented gay icon's birthplace and find a statue of him in Stephens Green.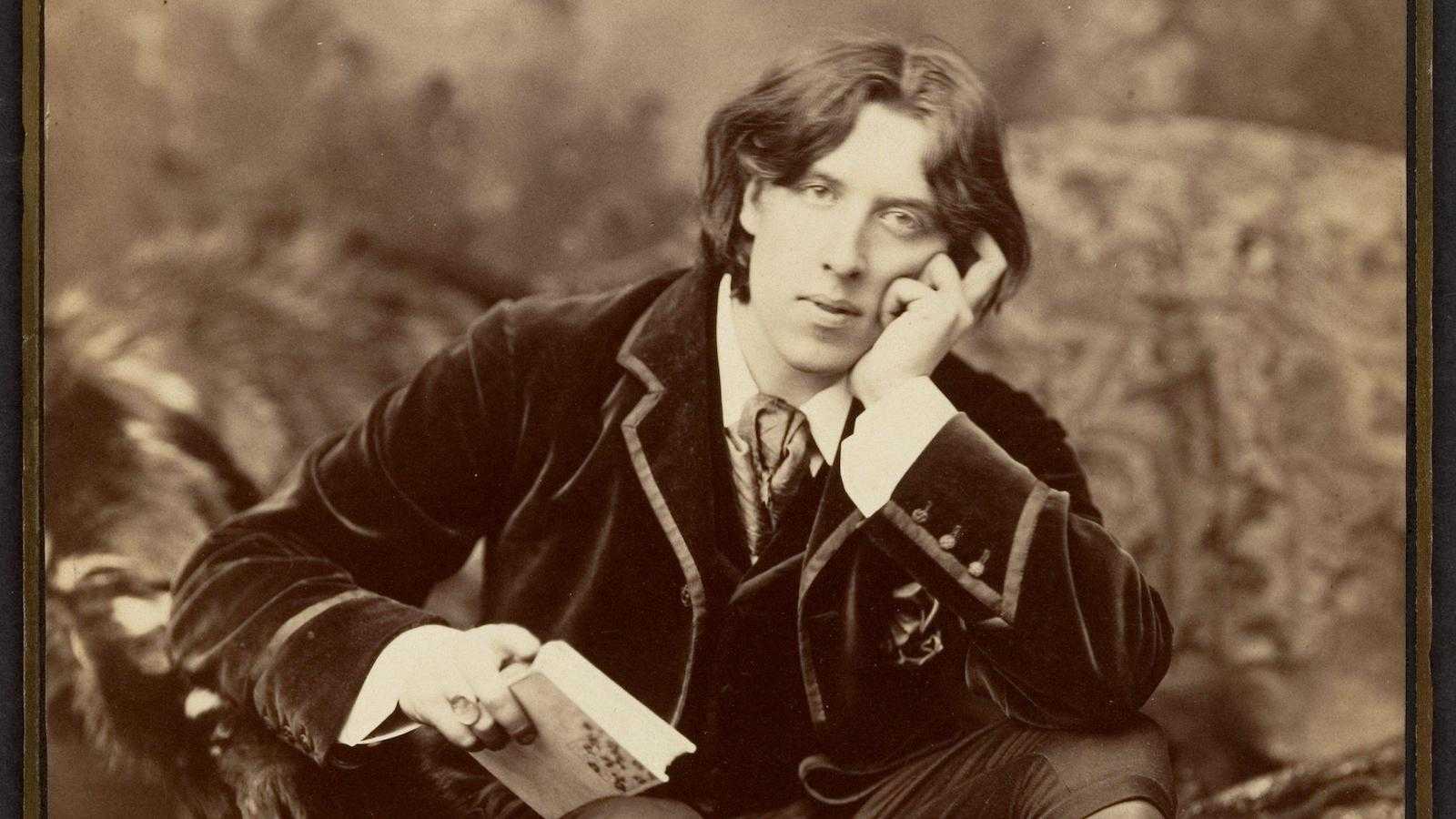 RuPaul
Can anyone remember a time when 'Drag Race' wasn't a thing? What did we gays even talk about before all the catfights, iconic runway moments, lip-sync-for-your-lives, and Michelle Visage's stank face? Whilst RuPaul's show has catapulted over 150 drag artists to world-wide fame, his legacy extends far beyond the cult-hit show.
"You better werk!"

RuPaul
RuPaul became known around the 1980s New York party scene as a gender-bending club performer. She appeared in several short films before making her debut on the world stage with the hit "Supermodel". Soon, everyone and their grandmother knew the name of this gay icon! In the mid-90s, Ru Paul hosted her own talk show on VH1, with major celebrity guests such as Cher and Belinda Carlisle appearing on it.
In recent years, Ru has drawn criticism for only representing a specific type of drag on her show – namely cisgendered male contestants. However, Season 13 features Gotmik – a transman. Plus, queens who came out as transgender after their appearance on the show, such as Gia Gun, have been welcomed back for All Stars. Could this indicate Ru is loosening up on her staunch perspective? We sure hope so!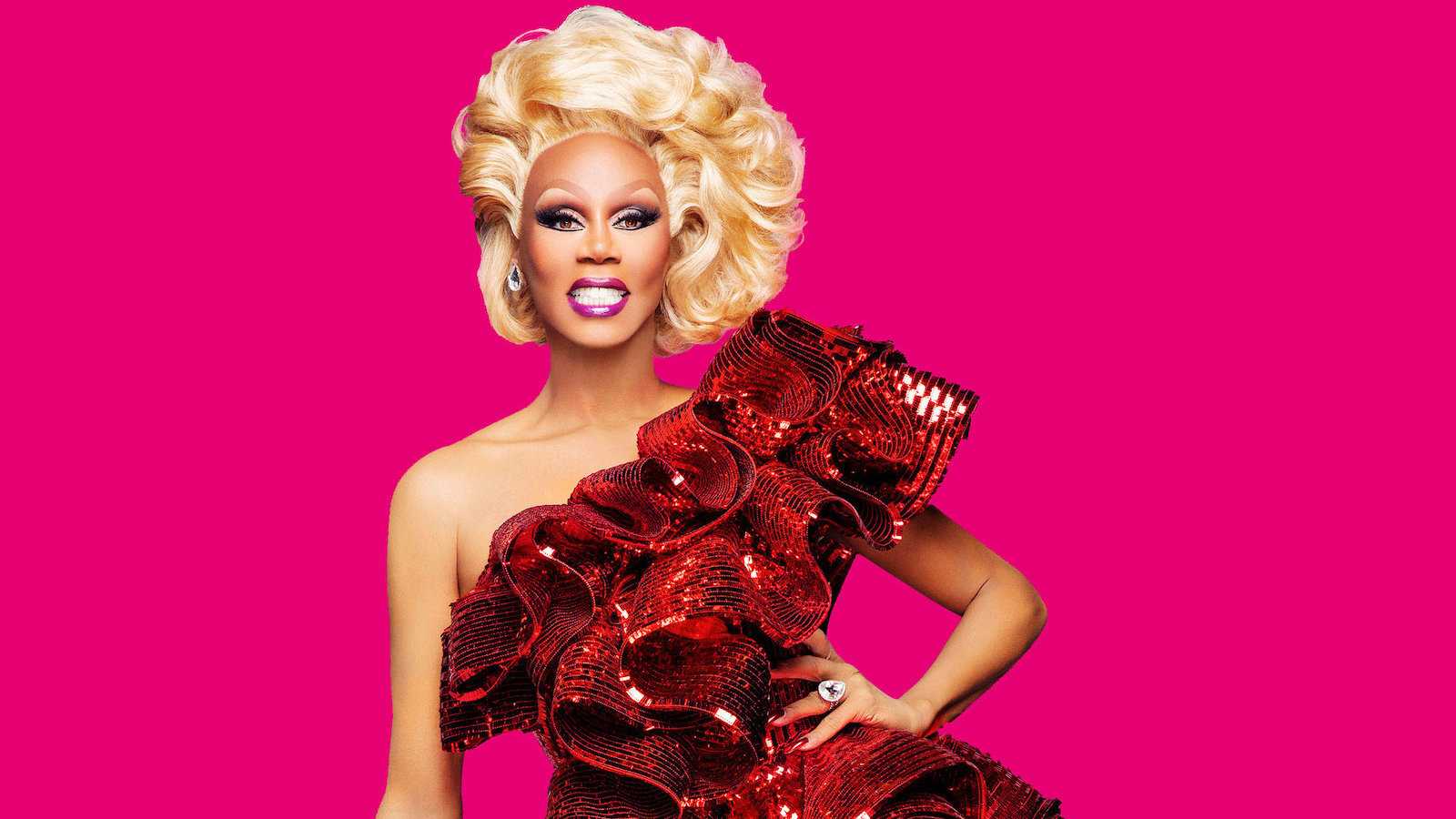 Lady Gaga
When the lyrics "No matter gay, straight or bi, lesbian or transgendered live" were blasted across radio airwaves around the world, it was one of the first time ever that millions of young queer people heard of their identity being celebrated so openly and it was absolutely awesome!
Cut to 2017, and Gaga sang the same legendary words at the Super Bowl (aka the straightest thing ever), at the onset of Trump's presidency – a time when American gays were worried that some of the progress achieved in the years before would begin to regress.
Gaga publicly came out as bisexual and has always openly supported the LGBTQ community all the way back to the beginning of her career at a time where most celebrities shied away from speaking on such topics. There was her infamous Meat Dress, worn to protest "Don't Ask Don't Tell" – a law used to discharge gay soldiers from the military if they were discovered to be gay. Most recently, she put gay-conversion therapy supporter, Mike Pence, on blast during her Las Vegas set.
Thanks to her, celebrities today like Dua Lipa, Ariana Grande, and Harry Styles aren't afraid to openly express their love and support for the community. Yas Ms. Lady G, you are one gay icon we will always salut!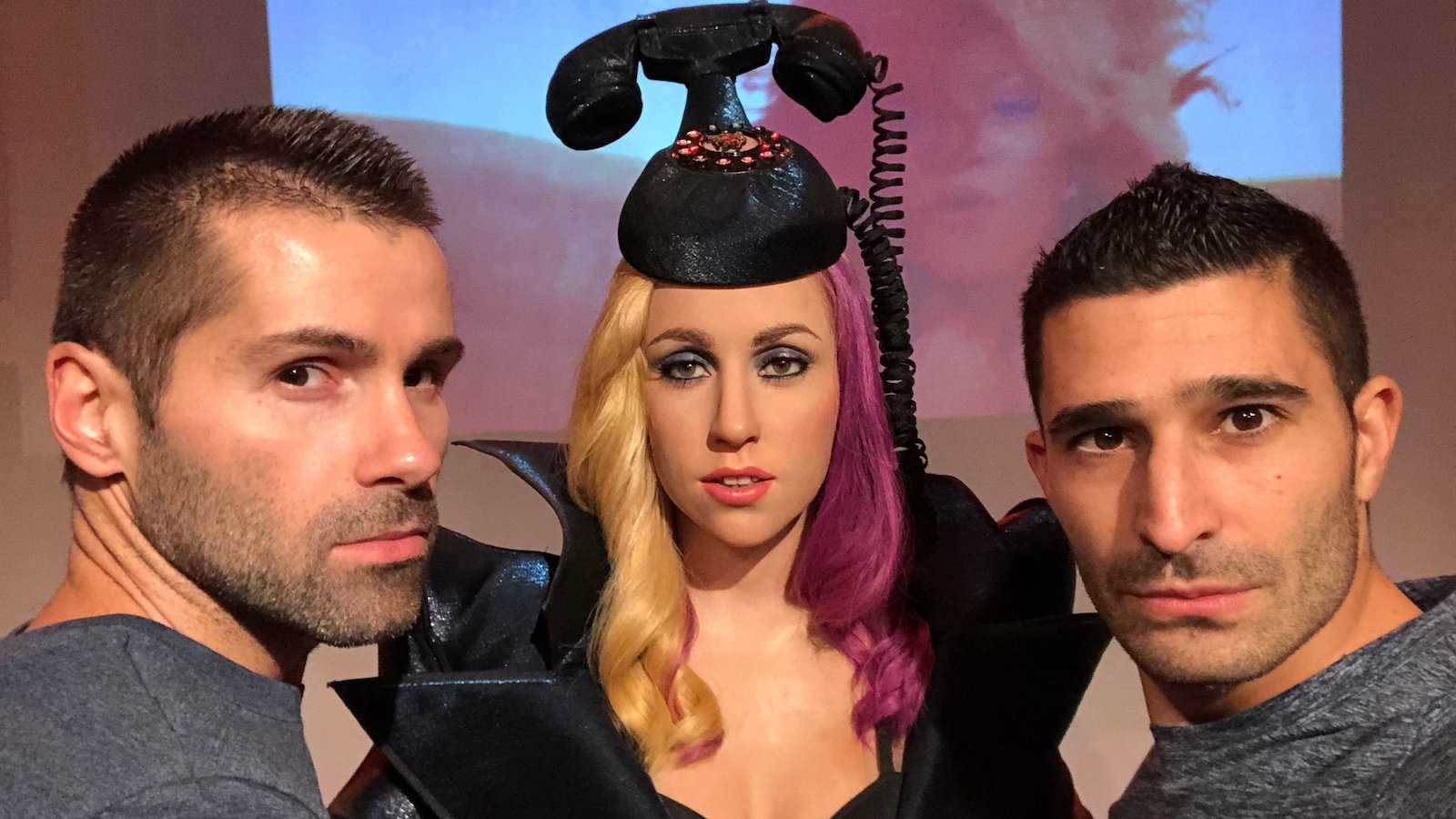 Harvey Milk
Milk was one of the first openly gay elected officials in the USA. He opened the door for tons of LGBTQ politicians who would follow in his footsteps. He also helped bring the issue around gay identity to the forefront of the US national debate.
During his time spent in office, he actively campaigned for gay liberation, including advocating a bill that banned discrimination for housing and employment on the basis of sexuality.
Before getting into politics, he opened a camera store in San Francisco, which helped to transform the neighborhood into a mecca of sorts for the LGBTQ community. Gay people now had somewhere outside of Manhattan's Village that they could call home.
Milk was assassinated by a former member of politics who didn't like what he had to say about gay rights. His murderer, unfortunately, was acquitted of murder charges, sparking outrage across the city of San Francisco. However, his legacy as a gay icon shines bright today – President Obama even awarded him a posthumous "Medal of Freedom" in 2009.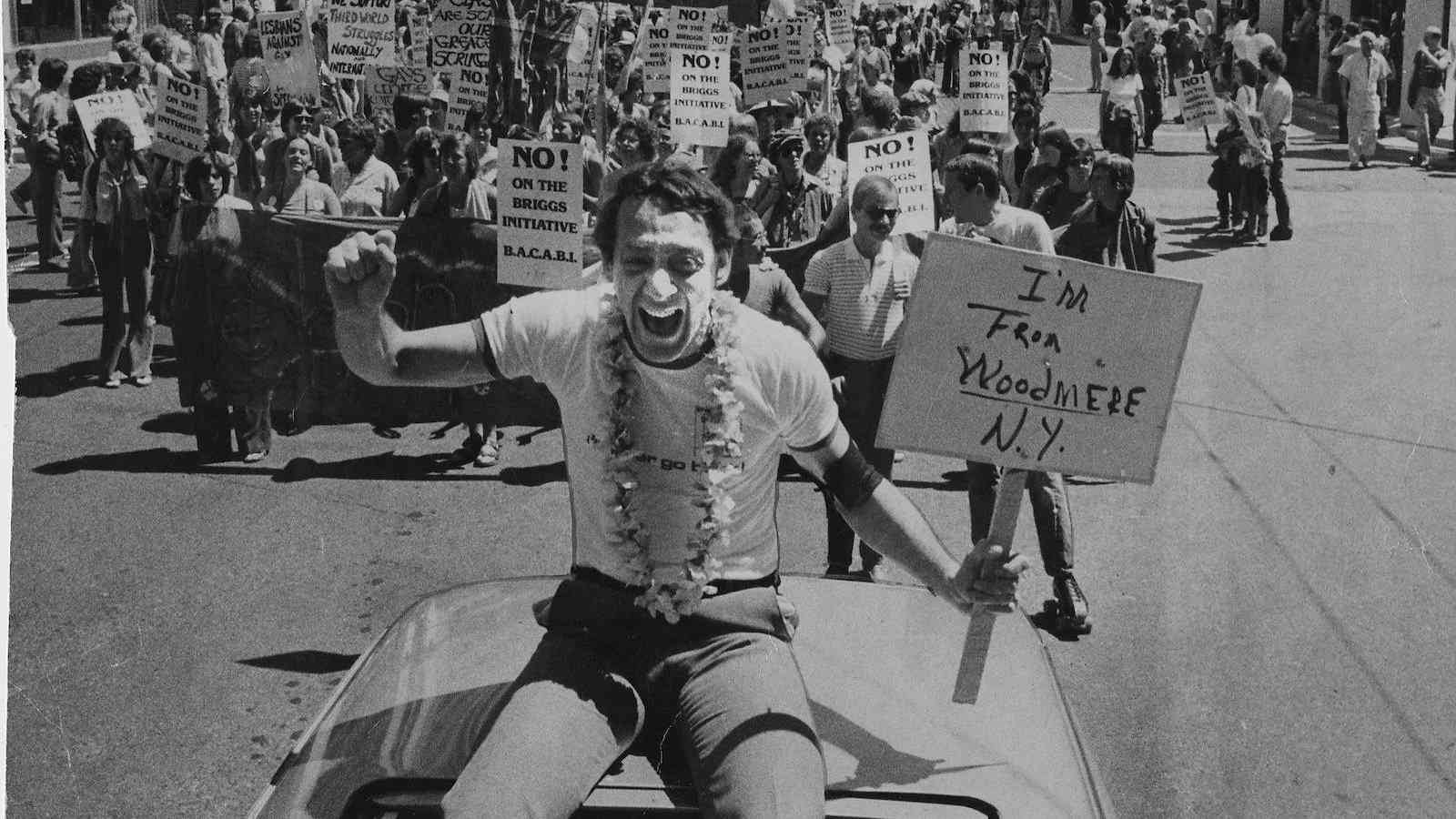 Liza Minnelli
Liza loves talking about her mother, Judy Garland, and retelling stories of Judy's legendary performances. Her animated manner of storytelling is what makes many of us fall in love with her.
Some say that she is only considered a gay icon due to the association with Judy. We say BS! Liza is a gay icon all on her own merit. From her breakout role in the 1972 movie musical "Cabaret", where she played the ever-so-camp Sally Bowles, to her work on the NOH8 campaign, which called for equal marriage, Liza has always been a fervent LGBTQ rights supporter.
She encouraged Elizabeth Taylor to become involved with HIV/AIDS activism and has donated thousands to AIDS research. She also performed in Central Park on the 25th anniversary of Stonewall.
She loves the gays so much, she even married one! She told the media how she was the last person to realise her lover, Peter Allen, was gay – and that she'd never been more shocked by what she saw when she returned home from work one day… Hmmmm, we wonder what she might have seen!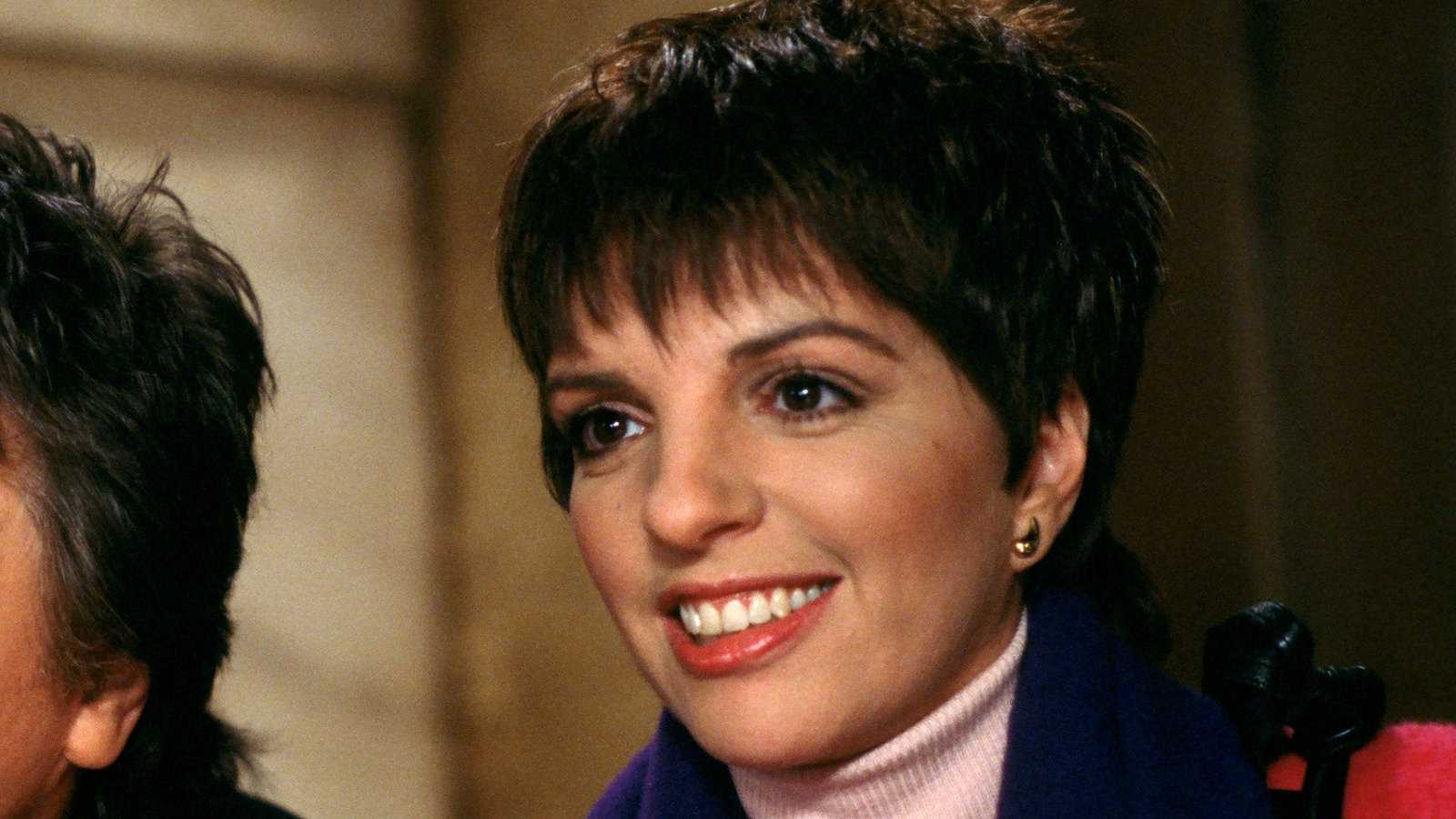 Cher
You know what they say – 'after the apocalypse, all that will be left is cockroaches…and Cher!' It's her ferocious spirit, tenacious work ethic, and over-the-top costumes and performances that solidify Cher as the Ultimate gay icon.
From her disco-infused, Take Me Home, to the rock-out classic, If I Could Turn Back Time to the club anthem Believe, there isn't a generation of music lovers out there who can't appreciate something from this diva's extensive discography.
Her collaborations with gay designer, Bob Mackie, have resulted in some of the most iconic red-carpet moments of all time. Who can forget THAT Oscars outfit? She's also just a sassy, hilarious diva with quick-witted one-liners that drag queens and gays alike love to quote and make parodies of. Hair tossing, slapping, and the warbling baritone voice, Cher gives us so much to obsess over.
Also, her son, Chaz Bono, is openly trans and has done some incredible work for trans rights.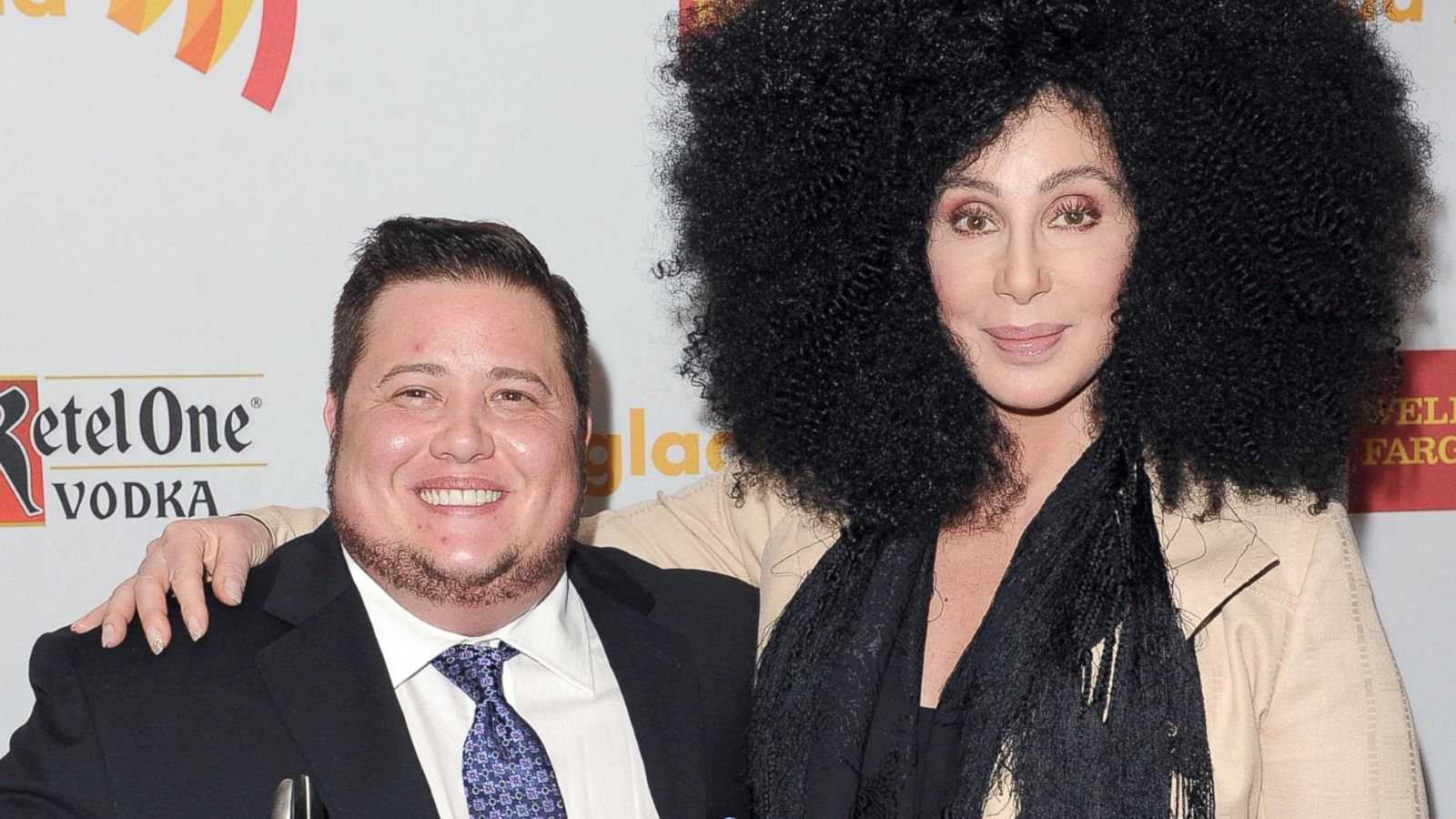 Princess Diana
The world has once again become obsessed with the English Rose, thanks to Emma Corrin's sensational performance on Netflix's "The Crown". Diana was not only beautiful, but she was kind, compassionate, and relatable. The everyday person finally could identify with someone in the Royal Family, who for years had been read as cold and distant.
Having been friends with openly gay icons Elton John, Freddie Mercury, and Gianni Versace, there are rumors that Diana frequented gay nightclubs in boy drag! Imagine finding yourself dancing next to Lady Di under the disco lights to Madonna's Vogue?!!
In 2017, her gorgeous son, Prince Harry, sat down with Elton John and spoke about the days when she would visit sufferers of HIV/AIDS. Diana once hugged and shook hands with patients, which helped shatter the stigma that one could catch the disease by simply touching a person living with it. She brought happiness and comfort to those on their death beds from the illness when even some of their own family members wouldn't visit them! She truly was "The People's Princess".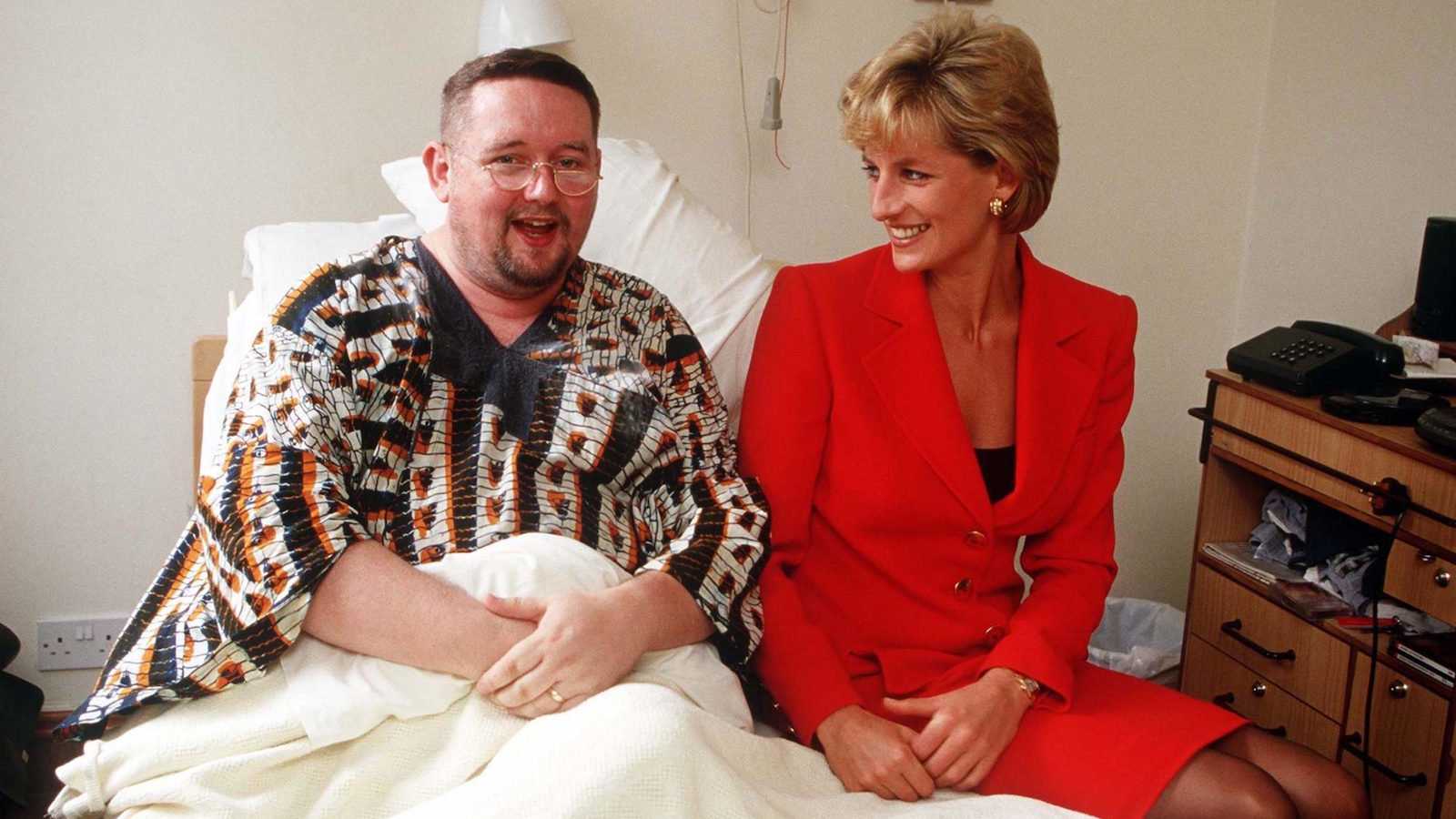 Marlene Dietrich
What Marlene Dietrich did for women back in the early twentieth century, is what Harry Styles is doing for men today. When Dietrich appeared in public wearing men's clothes, the public lost their minds! Girls wearing trousers??? Get out the pitchforks!
Yet, her unapologetic, brash and ballsy persona helped to slowly shift conservative attitudes away from expectation on what women should or shouldn't wear. Unfortunately today, people don't have as much of a liberal attitude towards men dressing in female attire, as seen by the reactions to Harry Style's Vogue cover shoot.
Marlene Dietrich openly admitted to having affairs with both men and women. She was infamous among the Hollywood scene for her sexual liberation and confidence. She was so badass, that when Hitler came to power, she renounced her German citizenship and joined the war movement against him. Talk about a tough broad…this is one gay icon you don't mess with peeps!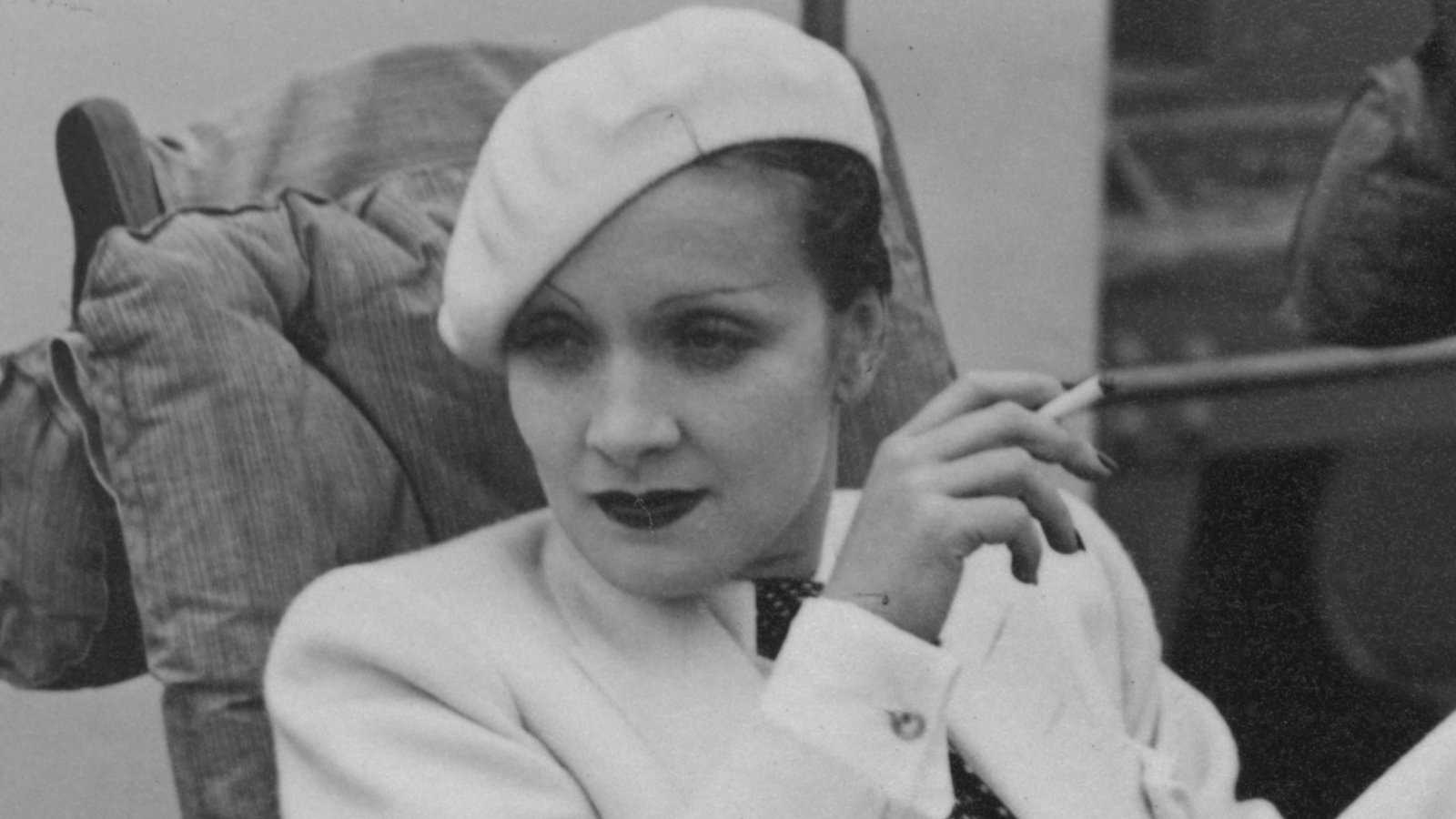 Dolly Parton
A devotedly religious woman, Dolly interprets the messages of Christianity to be about spreading kindness and compassion to all. She's accused homophobes who use the Bible to spread hate as doing their own kinds of sinning and encourages her fans to be accepting to all.
Her song Family teaches people that "Some are preachers / some are gay / some are addicts, drunks and strays / But not a one is turned away when it's family" – and this is back in 1991 – long before Gaga popularised singers acknowledging their gay fans.
One of our favorite Dolly moments was back in 2014, during the equal rights marriage debates happening across the USA at the time, when she spoke out in favour of marriage equality by jokingly saying:
"I think gay couples should be allowed to marry. They should suffer just like us heterosexuals!"
Dolly's also a lover of all things drag. She frequently attends shows and even made a cameo appearance on 'Drag Race'. And who hasn't heard the story about Dolly Parton entering a lookalike competition for drag queens…and losing? Dolly's one gay icon who you can't help falling in love with!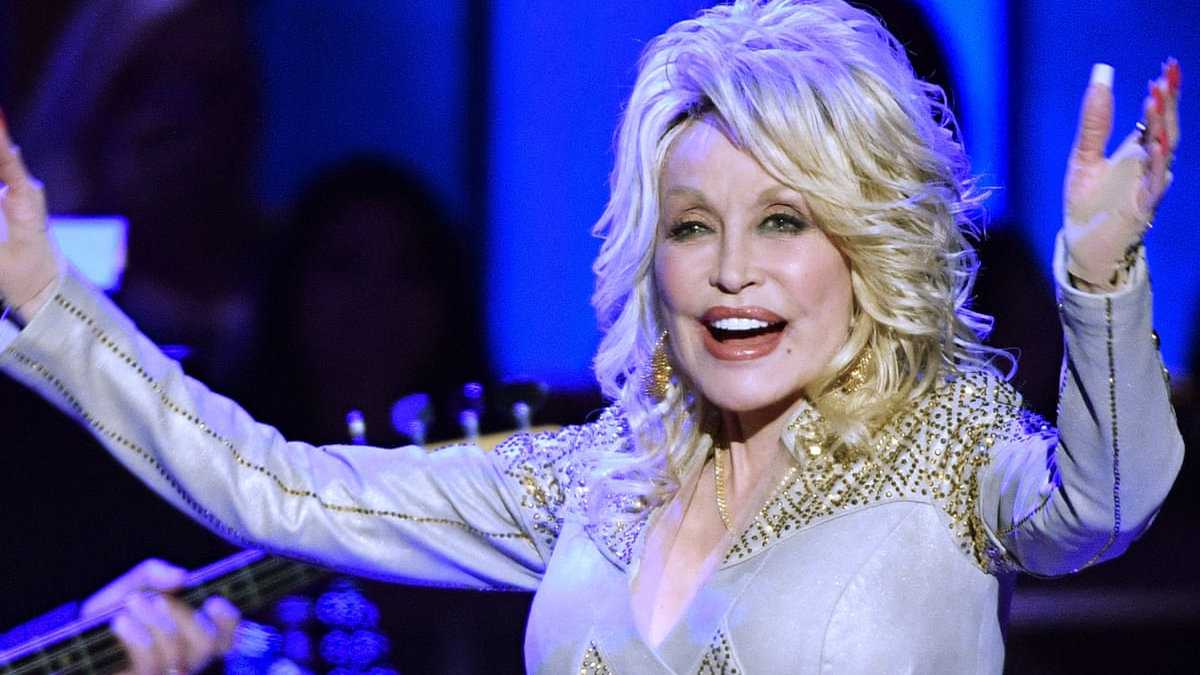 Madonna
At a time when female musicians were expected to either act like men or be desexualised, Madonna still managed to make it big time by being her ultra-girly and sexual self. Despite a pushback to all things disco and fun, she put the fun back into pop with bops like Holiday, Borderline, and Like A Virgin.
Madonna was never one to be silenced. During the 1980s when the AIDs epidemic was rampant and being gay was considered 'taboo', Madonna openly embraced our LGBTQ community. Surrounding herself with a team of queer dancers, make-up artists, and creatives, she used her worldwide fame status to educate people on HIV/AIDS. This involved including an informational pamphlet about HIV/AIDS awareness in her Like A Prayer CD case, as well as talking about the epidemic during her documentary "Truth or Dare".
She continues to uphold her gay icon label, appearing at prominent LGBTQ events such as the Eurovision Songcontest in Tel Aviv in 2019 and NYC Pride 2019. But the thing we love her for the most? She uses her platform to speak out in favor of LGBTQ rights, such as that one time she called out Putin for his anti-LGBTQ politics, whilst performing…in Russia – a move which saw her fined over $1 million…RESPECT Moma Madge!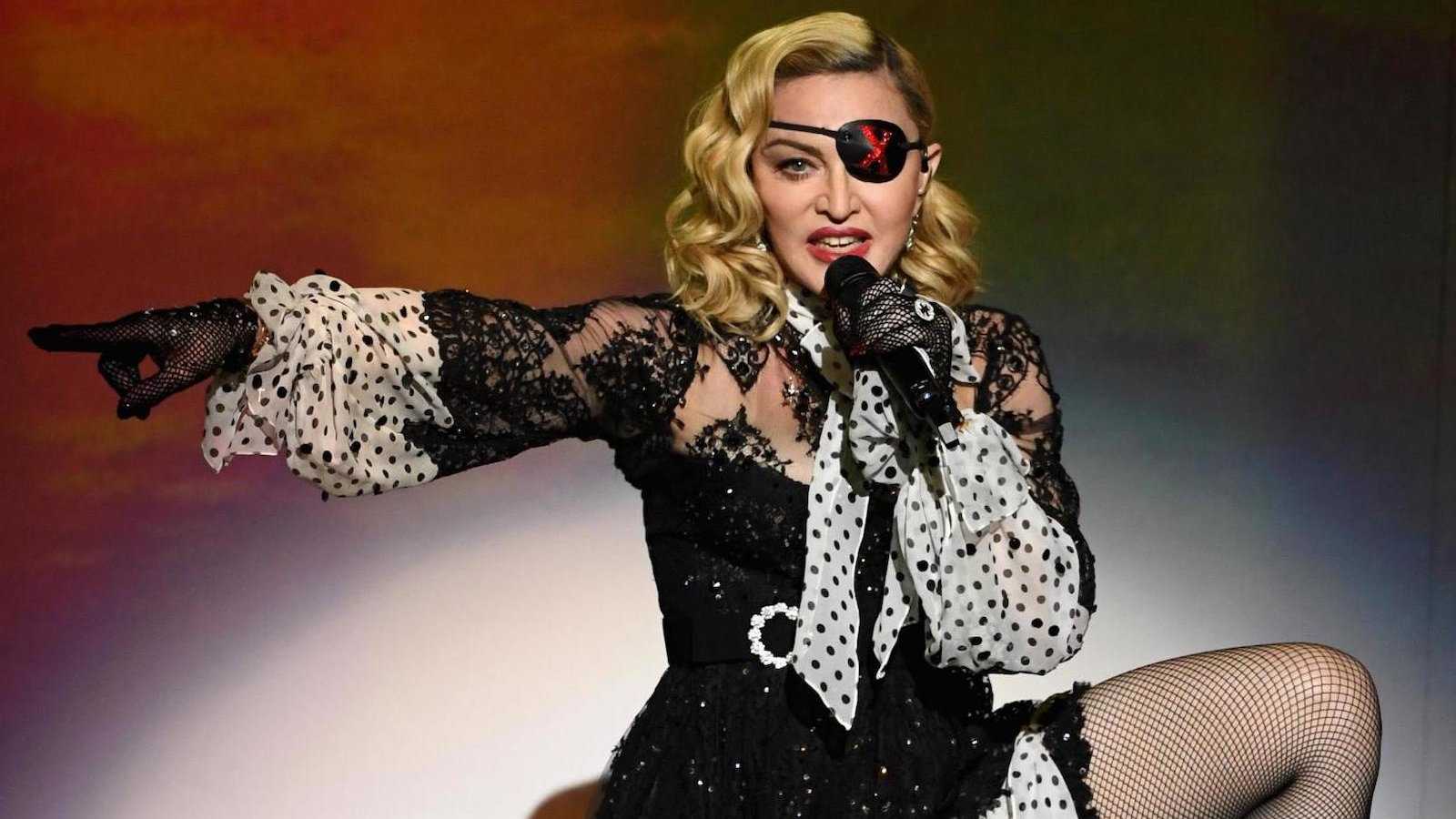 Ellen DeGeneres
2020 workplace drama aside (cough cough!), we need to acknowledge everything that Ellen has done for the LGBTQ community to earn her status as a gay icon of all time. Coming out in 1997 on her comedy show, "Ellen", at a time when gay people were still portrayed as caricatures, was a pivotal moment for our LGBTQ community. It showed middle America that gay people were humans and deserving of equal treatment. Plus, it was one of the first examples of representation of a strong, confident lesbian on national TV.
Her televised "coming out" interview with Oprah in 1997 is beautiful, poignant, and sums up all the feelings those of us who have had to 'come out' have endured. It still is relatable to this day. However, the following years would see her sitcom canceled! Ellen faded from the public eye for several years and locked out from the Hollywood scene before finally remerging as the Queen of Daytime TV that made her a national treasure.
Ellen married her partner, Portia Di Rossi, in 2008 in a gorgeous wedding ceremony, demonstrating to the world how normal gay marriage can look. She has also championed tons of queer artists by featuring them on her show, such as Sam Smith and Troye Sivan.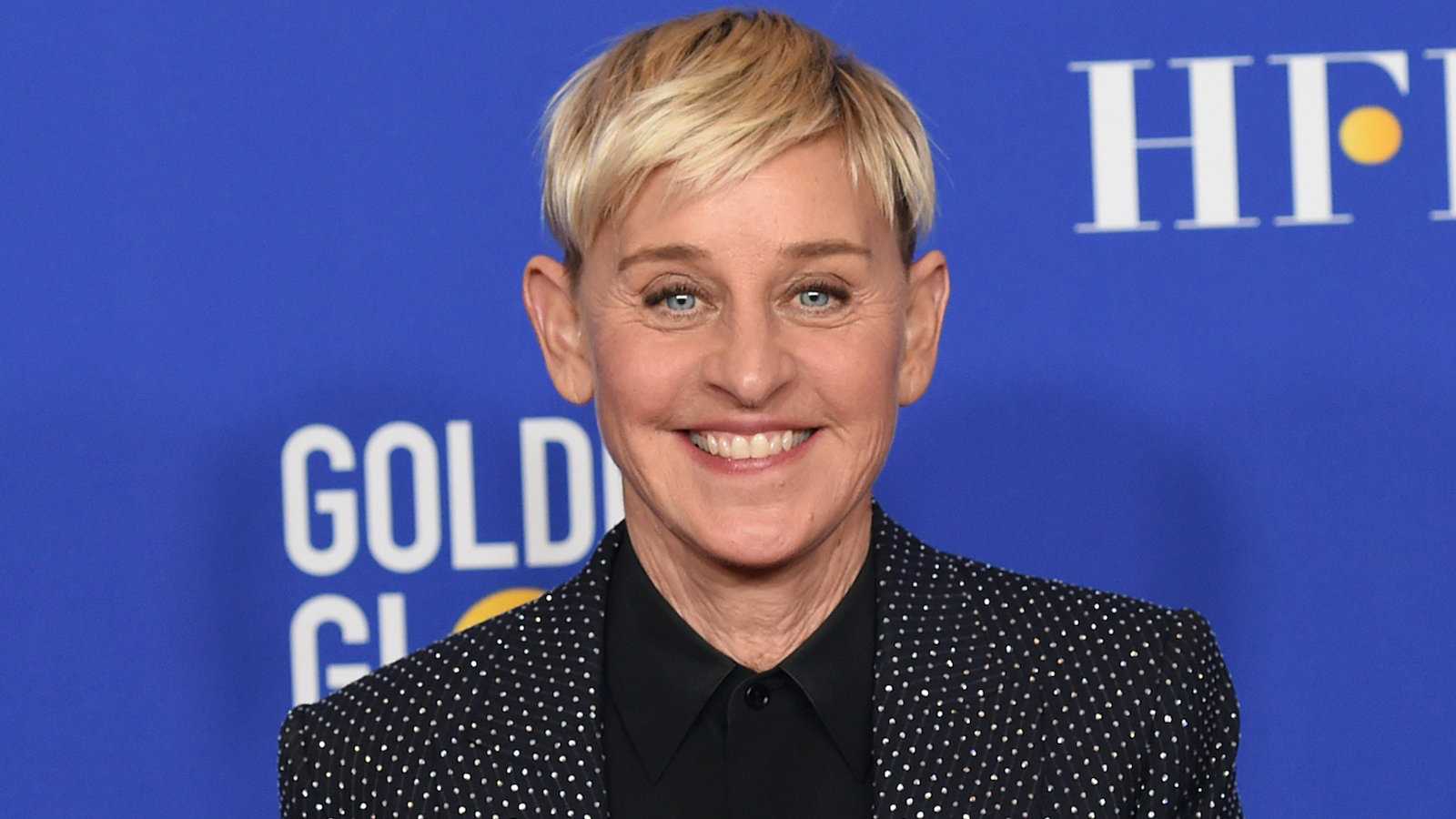 Kylie Minogue
We just can't get her out of our heads!
This Australian dynamite is a music legend and my personal ultimate gay icon! Friday nights in the gay clubs would be nothing without hits like Spinning Around, Better the Devil You Know, and I Should Be So Lucky. Kylie is all about accepting everyone and spreading the love, as seen in her music video All The Lovers which features multiple same-sex couples kissing and embracing.
Kylie wears her gay icon badge with pride. She has performed at many Pride events around the world, sometimes with her awesome sister, Dannii, to hand – another Diva who certainly deserves an honorable mention in this list of best gay icons! A lover of all things drag, Kylie has made no secret of her desire to be on RuPaul's Drag Race, telling Gay Times Magazine – "I must remind them that I'm in town. If they're prepared to give me a booster seat, I'll be there!"
Kylie has spoken about her status as a gay icon by claiming "it's all because of a lot of tragic hairdos and outfits!" Obviously, we disagree: Kylie has always killed the fashion game! Who else could pull off turning a visor and jumpsuit into the hottest fashion accessory?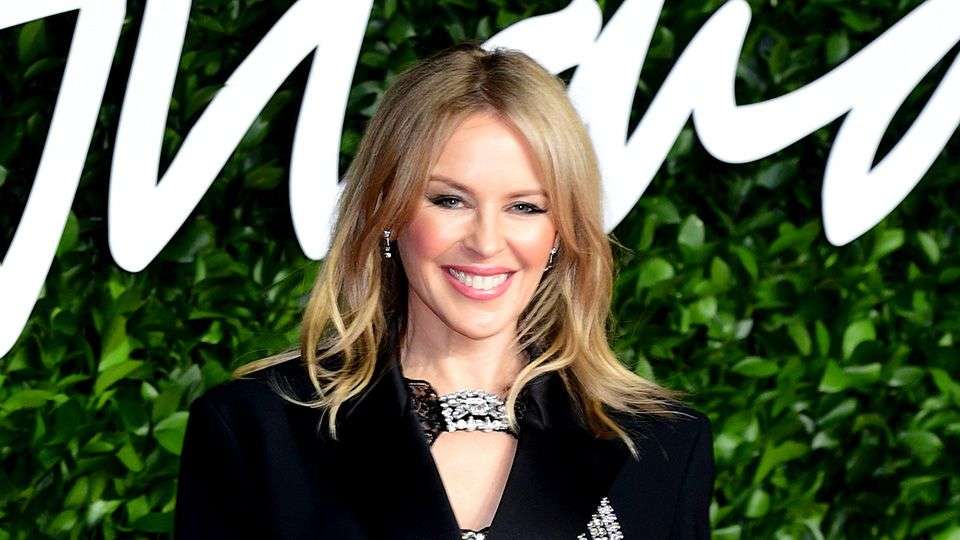 Elton John
Elton John has such a charismatic and fiery stage persona, it's a wonder it took people so many years to release he was queer!
Coming out as bisexual in 1976 (later identifying as gay in the 1990s), Elton told Rolling Stone magazine – "There's nothing wrong with going to bed with somebody of your own sex. I think everybody's bisexual to a certain degree" – a bold move for the time!
He set up the Elton John AIDS Foundation in 1992 to help those in the community living with the disease. He and his partner, David Furnish were among the first couples to enter into a civil partnership when it became legal in the UK back in 2005. Then when equal marriage was introduced in the UK in 2013, they tied the knot again. The pair have since adopted two children and are a shining example of a thriving gay family. He even got Lady Gaga to agree to be his kid's godmother. Can we get an invite to that Christmas dinner?! This is one British gay icon that we just can't get enough of!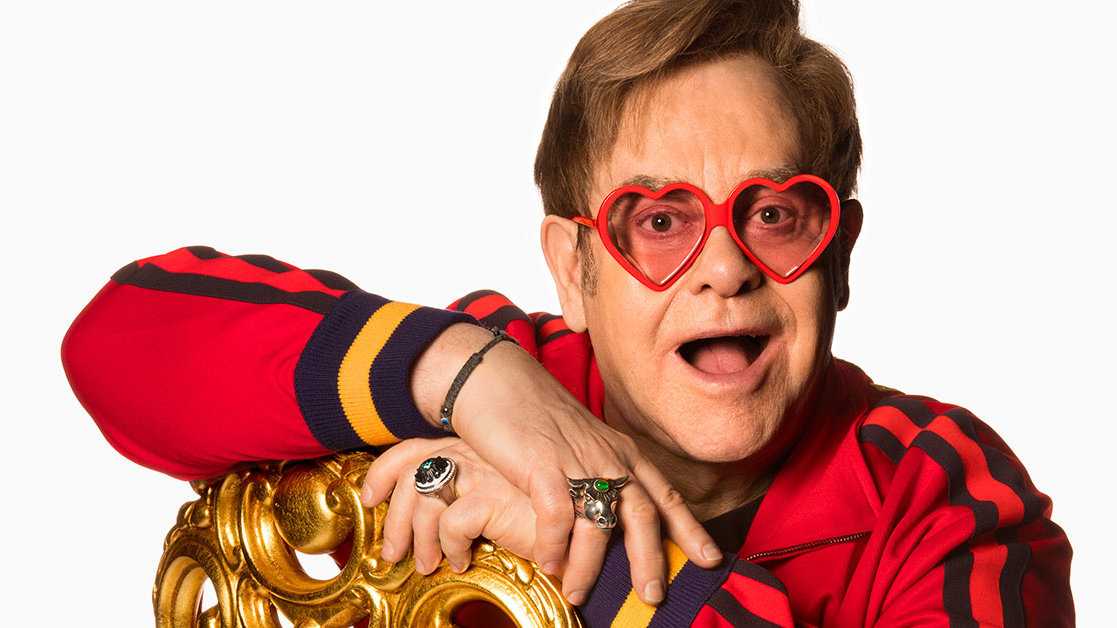 Elizabeth Taylor
Elizabeth Taylor was one of the first major celebrities to speak up about the AIDS crisis in the 1980s, at a time when even the United States President, Ronald Regan, refused to acknowledge it! This instantly propelled her into the hearts and minds of the LGBTQ community, making her a true gay icon. She even set up the Elizabeth Taylor Aids Foundation, which helped thousands of sufferers from the disease.
An opponent of all forms of injustice, Elizabeth Taylor hated to see the treatment imposed upon closeted actors by homophobic Hollywood execs. A close friend to Montgomery Clift and Rock Hudson, she acted as a trusted confidant to gay men all over the industry, when being openly gay could see a career go up in flames.
In her later years, she appeared at the GLAAD awards and expressed her support for marriage equality. She even jokingly said back in 2000 that if she can get married on multiple occasions (9 times to be exact), then why shouldn't gay people? We couldn't agree more!
Sir Ian McKellen
Adored the world over for his appearance as Gandalf in the "Lord of the Rings" franchise, Ian McKellen is like the granddaddy to the LGBTQ community. Having lived through a time when being gay was illegal in the UK, Ian serves as a reminder of how much we have achieved and how we need to fight to ensure our rights aren't taken away from us.
Ian recalls being tormented in school by bullies who called him "Oscar" (after Oscar Wilde) due to his perceived queerness – coincidently, the pair share the same birthday!
As far back as the 1980s, Ian has put his career on the line, particularly in 1988 when Thatcher put forward a bill that banned the positive promotion of homosexuality. Ian strongly lobbied against it. Then when a homophobic politician later asked for his autograph, Ian signed it with: "F— off, I'm gay"!
Sir Ian still takes part in gay pride events all around the world. And if he couldn't get even more adorable, this amazing gay icon became an ordained minister of the Universal Life Church in 2013, allowing him to officiate LGBTQ weddings!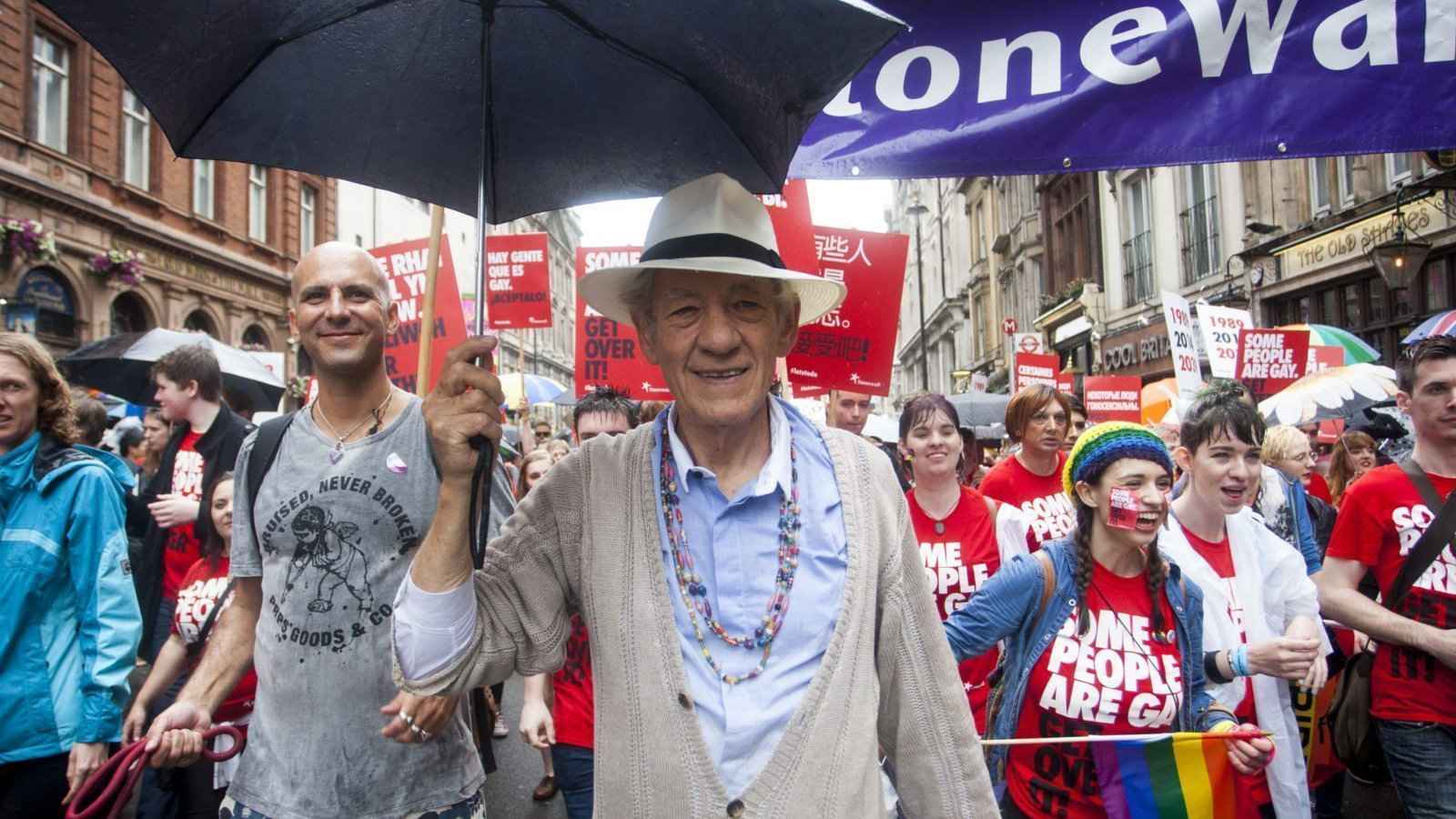 David Bowie
Before Gaga celebrated what it meant to be an outcast, there was Bowie. In fact, there wouldn't be a Gaga if there wasn't a Bowie. Conservative audiences were left baffled when he first appeared on the scene with fire-hydrant red hair, a face full of makeup, and rainbow-colored bodysuits!
Unlike other artists at the time, Bowie had no fear of talking about homosexuality in a positive light, even coming out as queer in 1970…whilst still married (to a woman)! Years later, he confirmed that he identifies as bisexual, before later admitting to being a "closet heterosexual" (whatever that means).
Regardless of how he identified, Bowie served as a prominent symbol for those who felt like they didn't belong in a heteronormative world. His live performances were eccentric, other-worldly, and hyper-sexual. He candidly flirted with members of all genders within his band. His songs (like "Rebel Rebel") were anthems those of us who felt like outsiders. As far as we're concerned there's no denying that the legend that is Mr. David Bowie is truly a remarkable gay icon!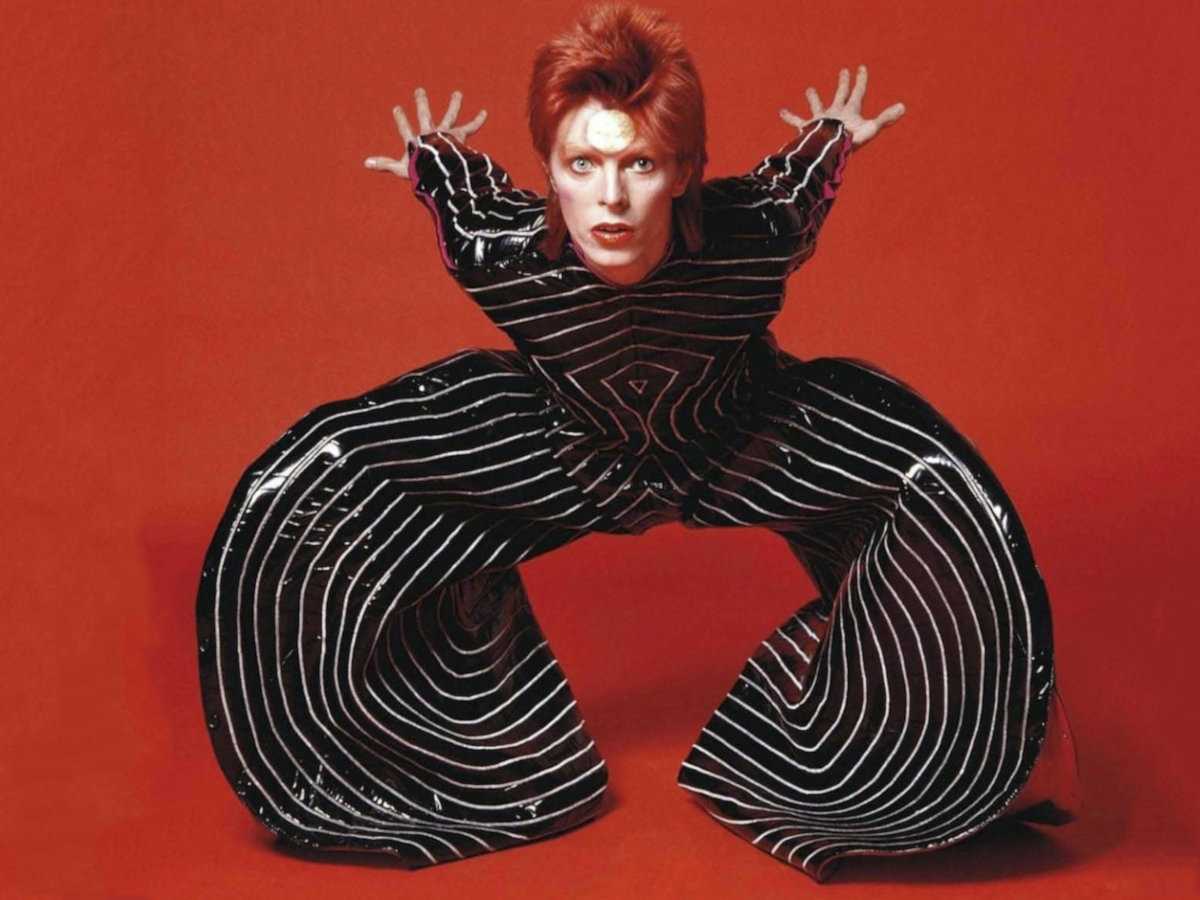 Barbra Streisand
Why is Barbra a gay icon? Because if there are two things gays love it's Broadway and strong women! And Barbra encapsulates both.
Before her big break in the musical "Funny Girl", Streisand had already connected with her gay audience through performing in nightclubs around New York. Legend has it that she was dared into performing at an open-mic night at a well-known gay bar called, Lion. After singing, the audience was left in stunned silence…and a star was born!
Streisand has stood up for LGBTQ rights throughout her career, helping to campaign about Prop 8 in 2008 – a bill that would see a ban on gay marriage across California. She also attempted to turn the play "The Normal Heart", which centers around gay identity, into a film, but it unfortunately never got picked up.
In a love letter to the LGBTQ community published on Billboard in 2017, she wrote:
"Marriage equality is the law and that deserves a toast… to all of us because we're all unique and beautiful in our own way and entitled to love and be loved by whomever we choose".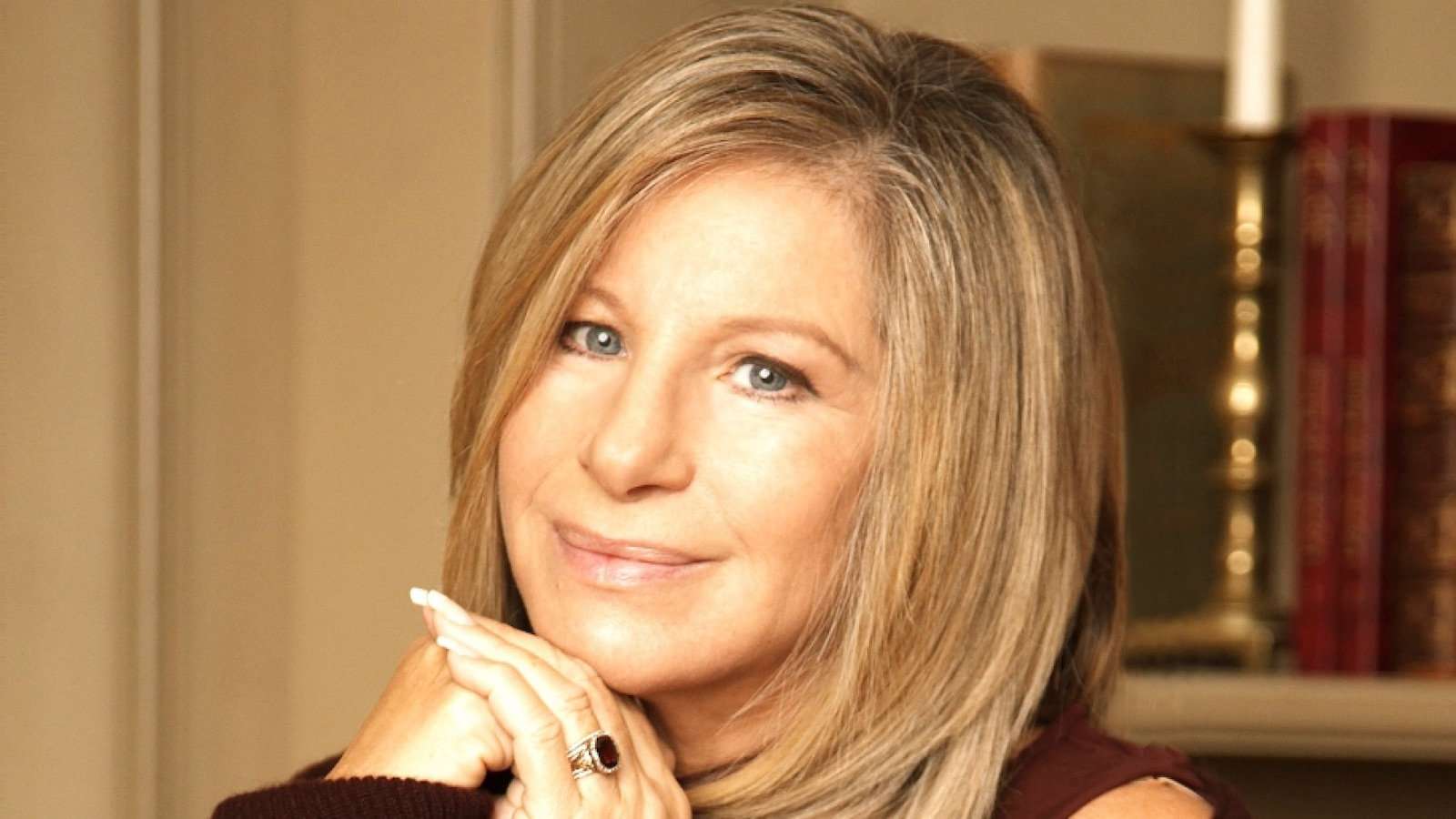 Freddie Mercury
Freddie's death shocked the world in 1991, having only come out as someone living with AIDS just 24 hours prior. Little was known about Mercury's private life whilst he was alive. A shy and demure person, he liked to conserve his energy for when he was performing. After all, it was his effervescent and dramatic onstage persona that captivated the world.
It's this flamboyant and over-the-top theatricality that defined him as a gay icon. There was, of course, the iconic "Break Free" music video where the entire band of Queen dressed in drag – with Freddie doing the bearded queen look long before Conchita Wurst popularised it!
Mercury regarded himself as bisexual, however, few people knew this – not even his family. As depicted in the 2018 movie about his life called "Bohemian Rhapsody", he enjoyed a relationship with another man, Jim Hutton, right up until his death.
The Freddy Mercury Tribute Concert for AIDS was held on Easter Monday back in 1992 in his memory. It was televised around the world and raised £17 million for the fight against AIDS.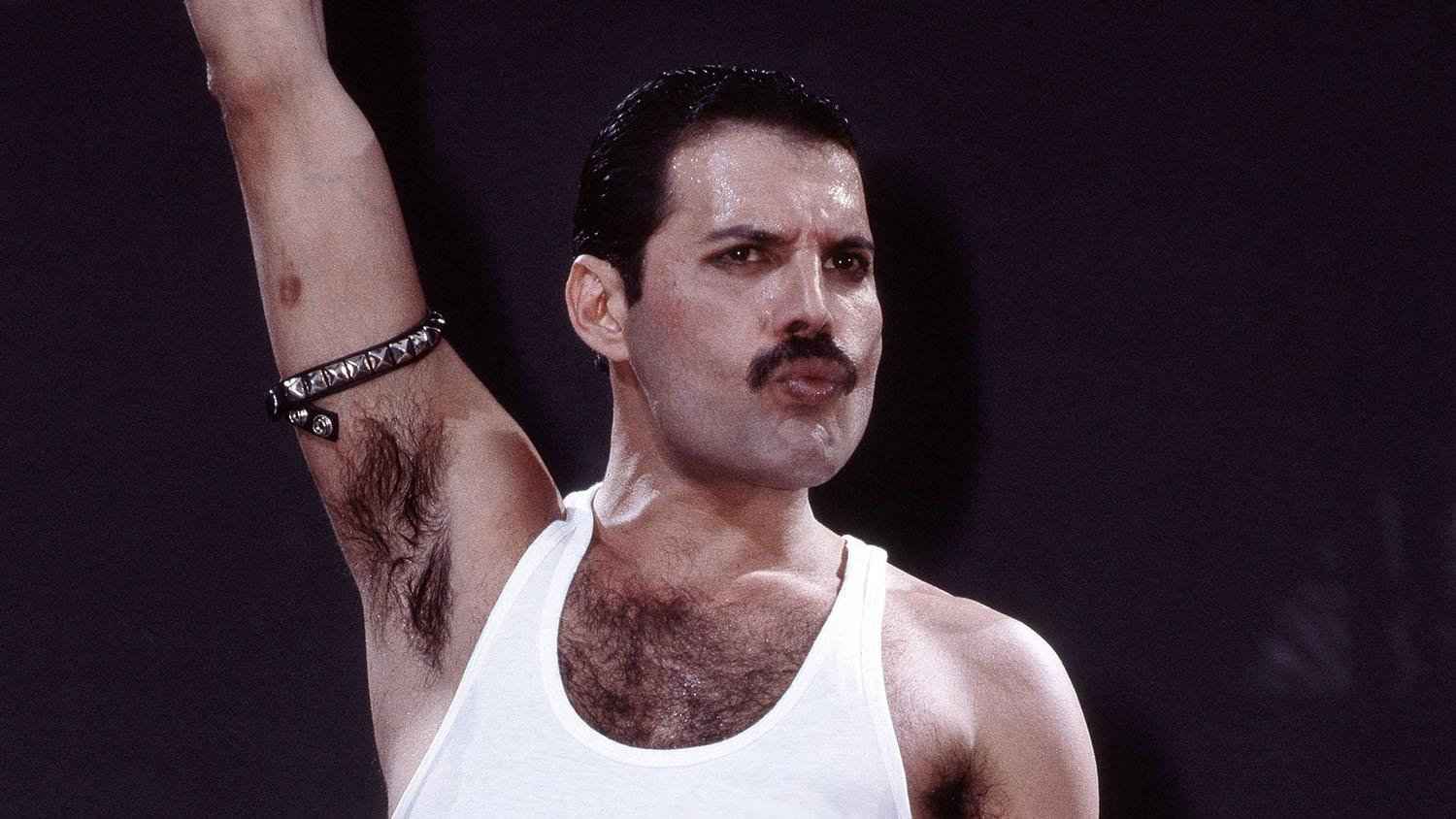 Bette Midler
Every Halloween, drag queens around the world put-on a red wig, green frock, and lip-sync to I Put A Spell On You, just as Bette did in the iconic 1993 movie "Hocus Pocus".
And that's not even the campest role Ms. Midler has done. Her stint as Gypsy's "Mama Rose" is a staple in queer culture, where Mama Rose sings about wanting the spotlight after years of watching from the theatre wings. Shows like "Glee" have paid tribute to the performance, featuring the iconic giant name-in-lightbulbs display. I mean, who hasn't fantasized about throwing a diva tantrum and belting out the words to this classic?!
On a serious note, Bette has stood up for her gay fans, hitting out at public figures Mike Pence and Kim Davis for their anti-gay views. She also credits her stint performing in gay bathhouses as the reason for her success. She supports gay marriage and credits her queer following for helping her get to where she is today. Honestly, what more could you want from a gay icon right?!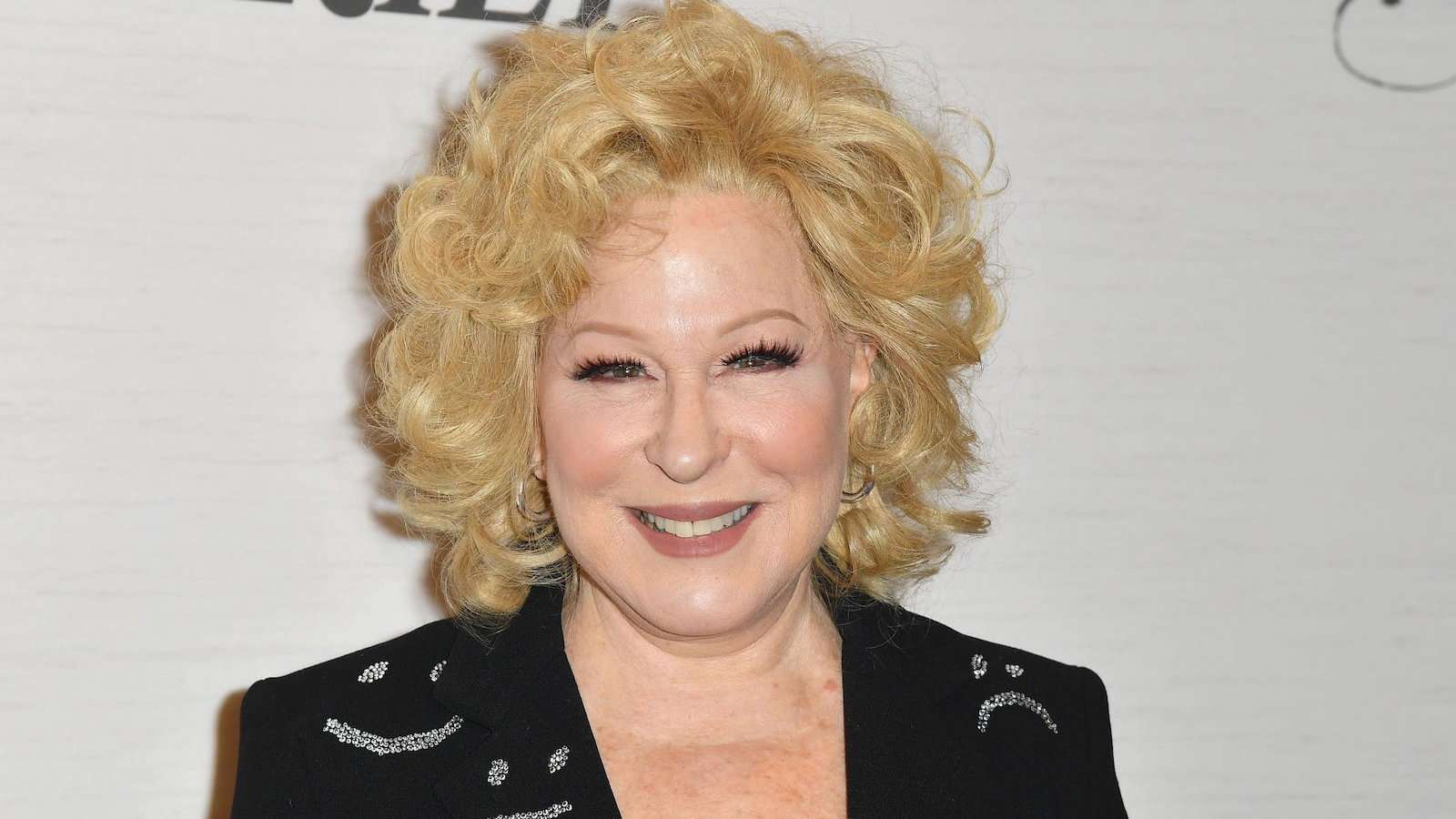 Beyonce
If you haven't run to the dancefloor squealing in excitement upon hearing the opening horns to Crazy in Love in the club then you're lying! Beyonce has been feeding the gays classic dance and feel-good pop songs for the last two decades. This is one gay icon diva we all secretly want to be! From Single Ladies to Drunk In Love, many of us have fond memories of getting down on weekend nights to her bops.
Beyonce is a prime example of queer people gravitating towards strong, independent women. She exudes modern feminism. Her music speaks on empowerment, self-love, and having a good time.
Beyonce has also been a vocal supporter of gay rights, with same-sex couples appearing in her visual album "Lemonade", as well as casting trans actress Laverne Cox in her athletic wear campaigns. She was recently given a Vanguard at the GLAAD awards for her contribution and support for the community, alongside her husband, Jay-Z. Beyonce dedicated the award to her uncle, who passed away from AIDS.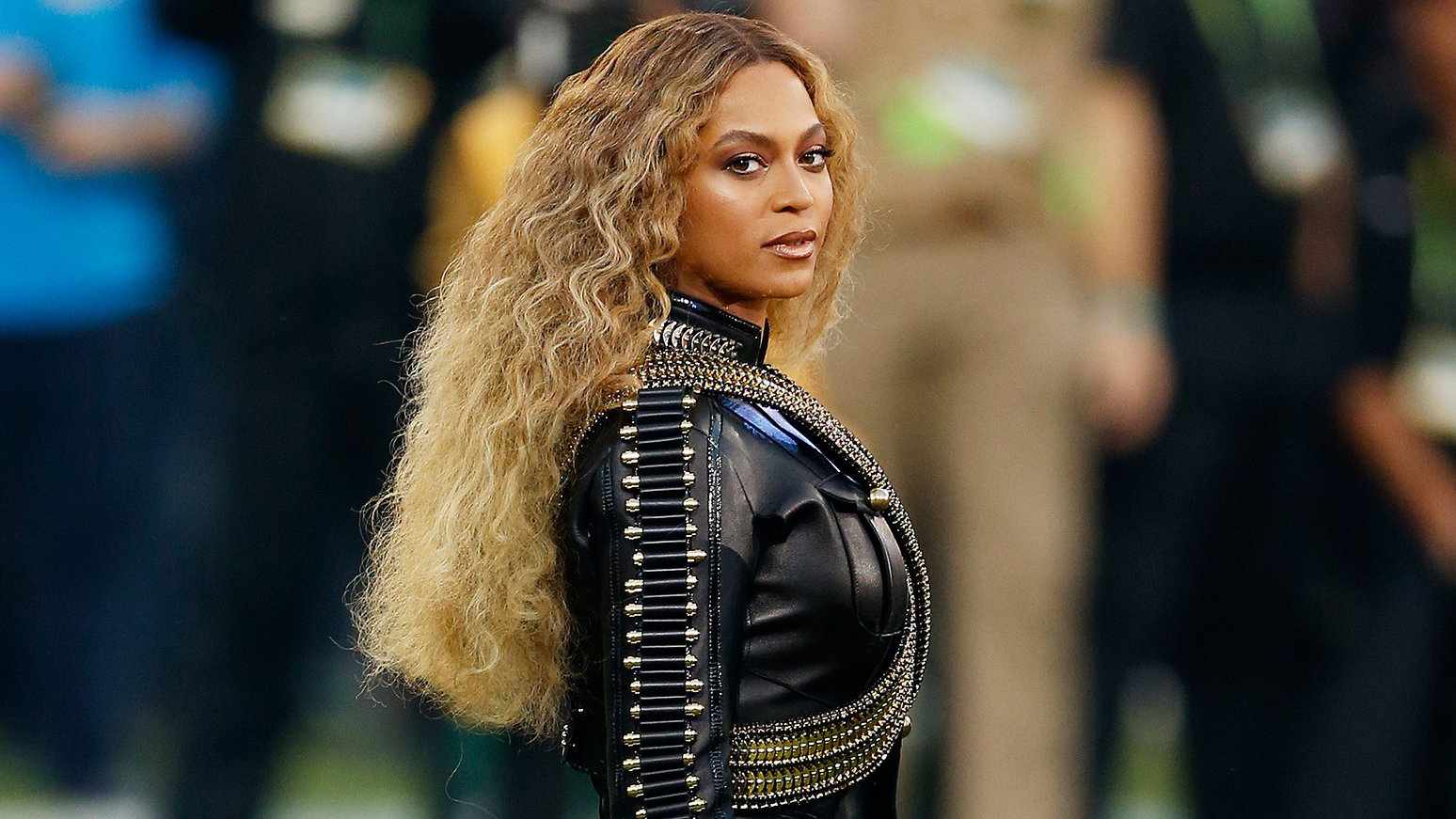 Celine Dion
Despite spawning dozens of memes due to her quirky interviews and outlandish outfits, Celine Dion is often overlooked in the rankings of gay icons. But we're not going to let that happen on our watch!
Celine is as camp as Liza, as talented as Bette Midler, and as colorful as Kylie! She's all of the things gays love rolled in one. Not to mention how much love she has for her gay audience.
Her song Ziggy spoke about the unrequited love she had for her gay friend, with the lyrics:
"Yes, I know, he likes boys
I should reason myself
Trying to forget him, but
Ziggy, his name is ziggy
I'm crazy about him"
Oh we've all been there girl!
The music video features gorgeous gay soccer players sharing intimate moments, including an "almost" on-screen kiss. That shower scene alone deserves an Oscar… All the while, Celine sits on the side-lines wishing it was her. We relate hard!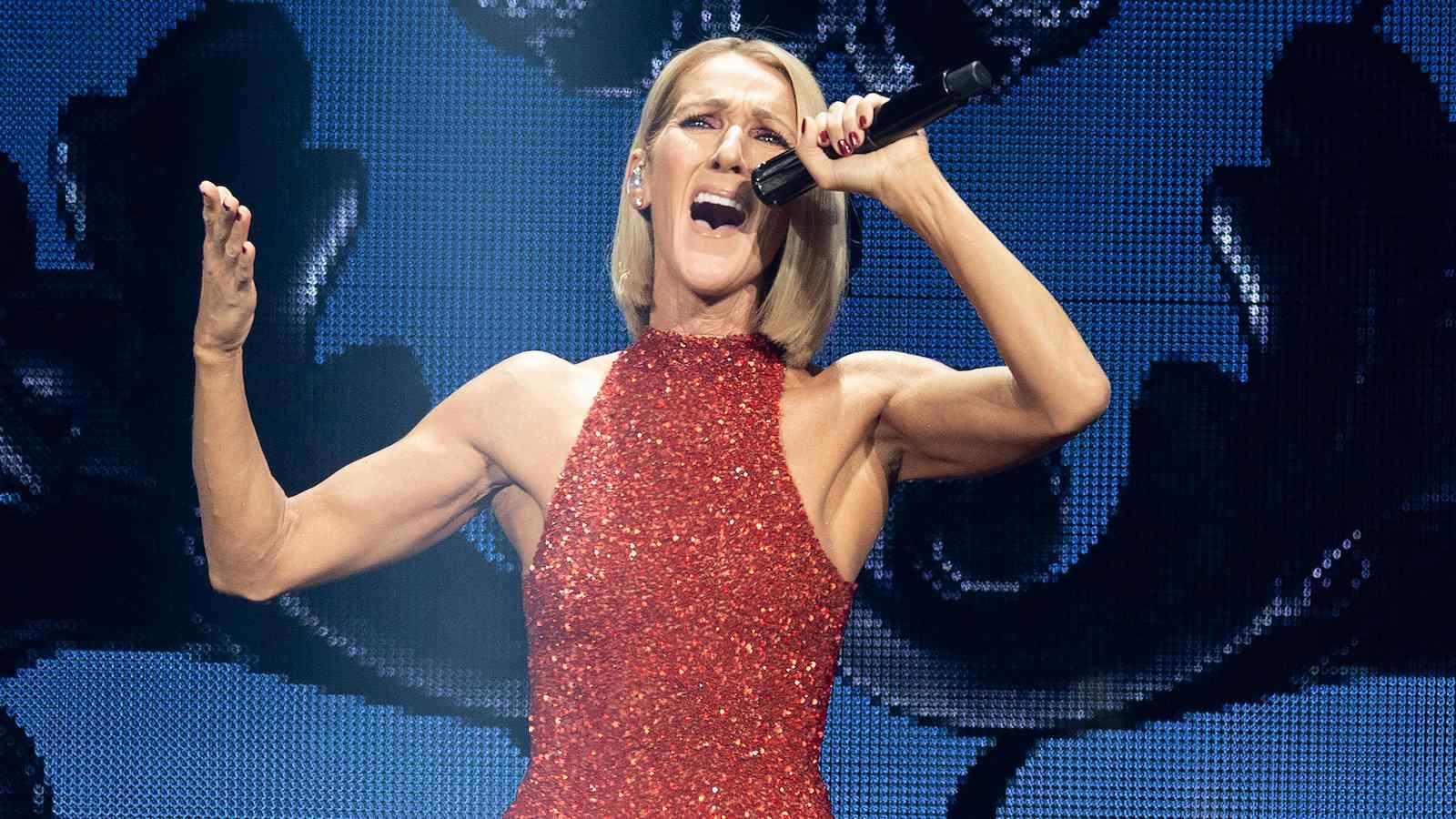 Laverne Cox
Laverne Cox is more than deserving of a place on our list. Becoming the first openly trans person to appear on the cover of TIME magazine, she is partially responsible for pushing the trans rights movement to where it is today. Trans people have, of course, existed forever, but it was her involvement in the worldwide phenomenon "Orange Is the New Black" which ignited a tidal wave of trans visibility.
When Laverne first debuted, issues around trans people weren't talked about at the same level as they are today. Laverne used her platform to talk about trans healthcare, the importance of using correct pronouns, and the high rate of trans murders in the US.
Today, we have TV shows like "Pose", trans contestants are finally getting a chance to appear on RuPaul's Drag Race, and trans politicians are being represented in the American government. Laverne is a small piece in having made that happen and for that reason, we definitely rate her as one of the best gay icons ever!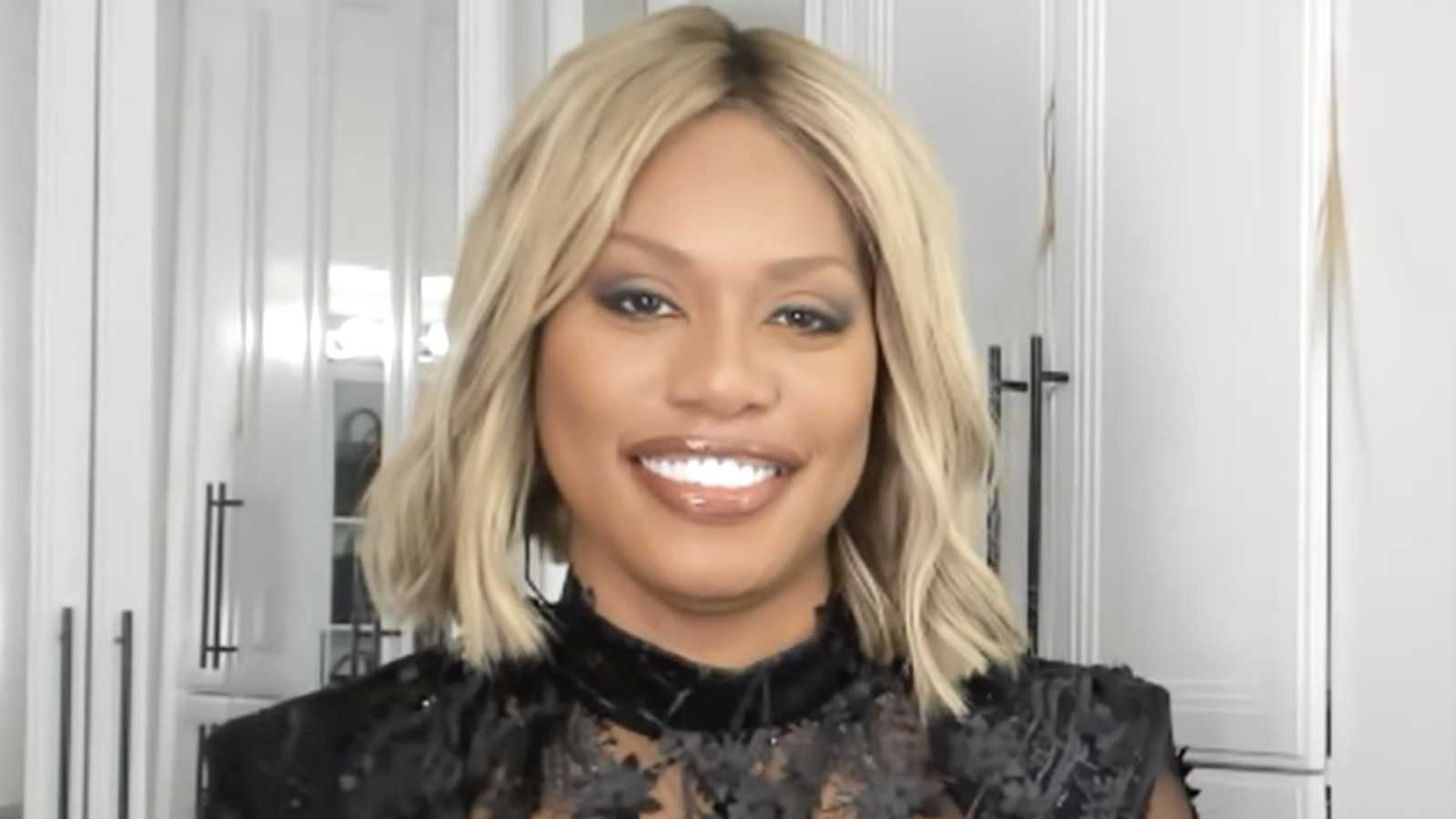 Billy Porter
It would very wrong to describe Billy Porter as an overnight success. Sure, most people first came to hear of him due to his epic appearance on the Meta Gala red carpet in 2019 or that Glen Close moment at the Oscars.
But the truth is, Porter has been in the game for a long time. He stared as Teen Angel in "Grease" back in the day, won a Tony for Lead Actor in a Musical in 2013 for his role as Lola in "Kinky Boots". Porter has spoken out about never feeling like he fits in anywhere due to being "too black or too gay." His experiences speak to many who have suffered prejudices from their families and hometowns.
Today, Billy Porter embodies queer liberation in all its glory by dressing however he wants, whenever he wants, and pushing the envelope for how gay people can express themselves.
Porter stars in Ryan Murphy's exquisite show "Pose", which features the largest ensemble of black trans/non-binary actors ever seen on television. Billy Porter is a legend! A gay icon who just exudes talent whilst being so inspiring at the same time.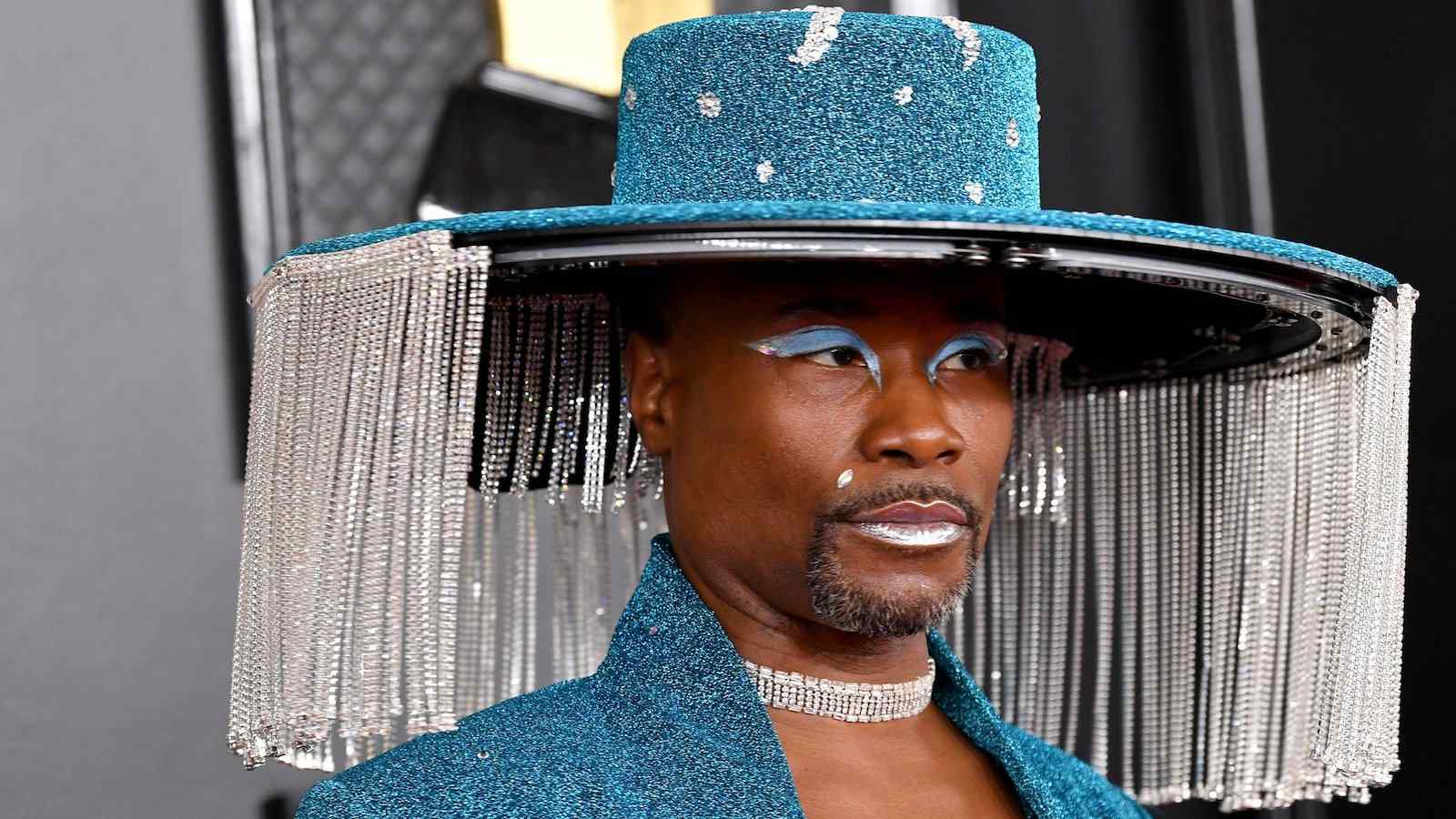 ---