TERMS OF USE: There is a chance that some of the content on this page has changed since it was last updated. By reading this article, you consent to our Terms of Use and Disclaimer. Happy Travels!
DISCLOSURE: Some of our posts may contain affiliate links which we may receive a commission if you choose to book something through one of our links.
Our friend Marco from Puglia tells us about gay life in Italy and what it's like growing up gay there.
Whenever we come to Italy, our gaydar is always in a state of flummox! Every other guy here is ripped to perfection and dressed immaculately. Personal space isn't an issue with Italians – it's easy to misconstrue innocent friendly warm gestures. Not that we're complaining!
We always welcome a trip to Italy. We love it and always leave wanting to return – from our first year anniversary in Venice, our gay road trip in Puglia, the glorious Amalfi coast, exploring historical Rome, and partying in the exciting gay scene of Milan. Italy simply ticks every box.
But, when it comes to LGBTQ rights in Italy, it is lagging behind its West European neighbors. For example, Italy has not yet introduced gay equality (although civil unions were introduced in 2016) and anti-discrimination laws have not been applied nationwide. This is not to say that Italy is in any way a dangerous place for gay travelers – quite the contrary! Italy offers so much for LGBTQ travelers and welcomes them with open arms.
During our trip to Milan, we met the affable Marco who sat us down to tell us what it was like growing up as a member of the Italian LGBTQ community and shared an array of invaluable tips.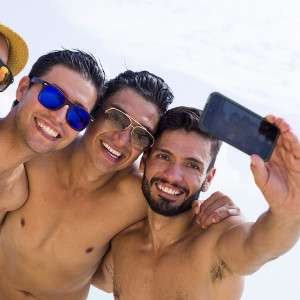 Discover Puglia on a gay tour:
Our buddy Sergio is one of the craziest human beings we've ever been fortunate to meet, and we love him! He has his own gay tour company based in Puglia and organizes many different trips for gay travelers throughout the year. We highly recommend joining one of them: foodie tours in Lecce, a gay bike tour across Puglia, gay yoga retreats, and so much more!
Ciao Marco, please introduce yourself
Ciao Ragazzi! I'm Marco Prete from Taranto in the Puglia region of Italy (the heel of the boot). I was born in 1996. I work as a digital content creator building an events app for the Puglia region. I am also one of the Puglia Guys, travel ambassadors for gay Puglia. We publish the Big Gay Puglia Guides.
I am openly bisexual and date both men and women. At the moment, I'm single. Maybe some of your readers can help me out with that?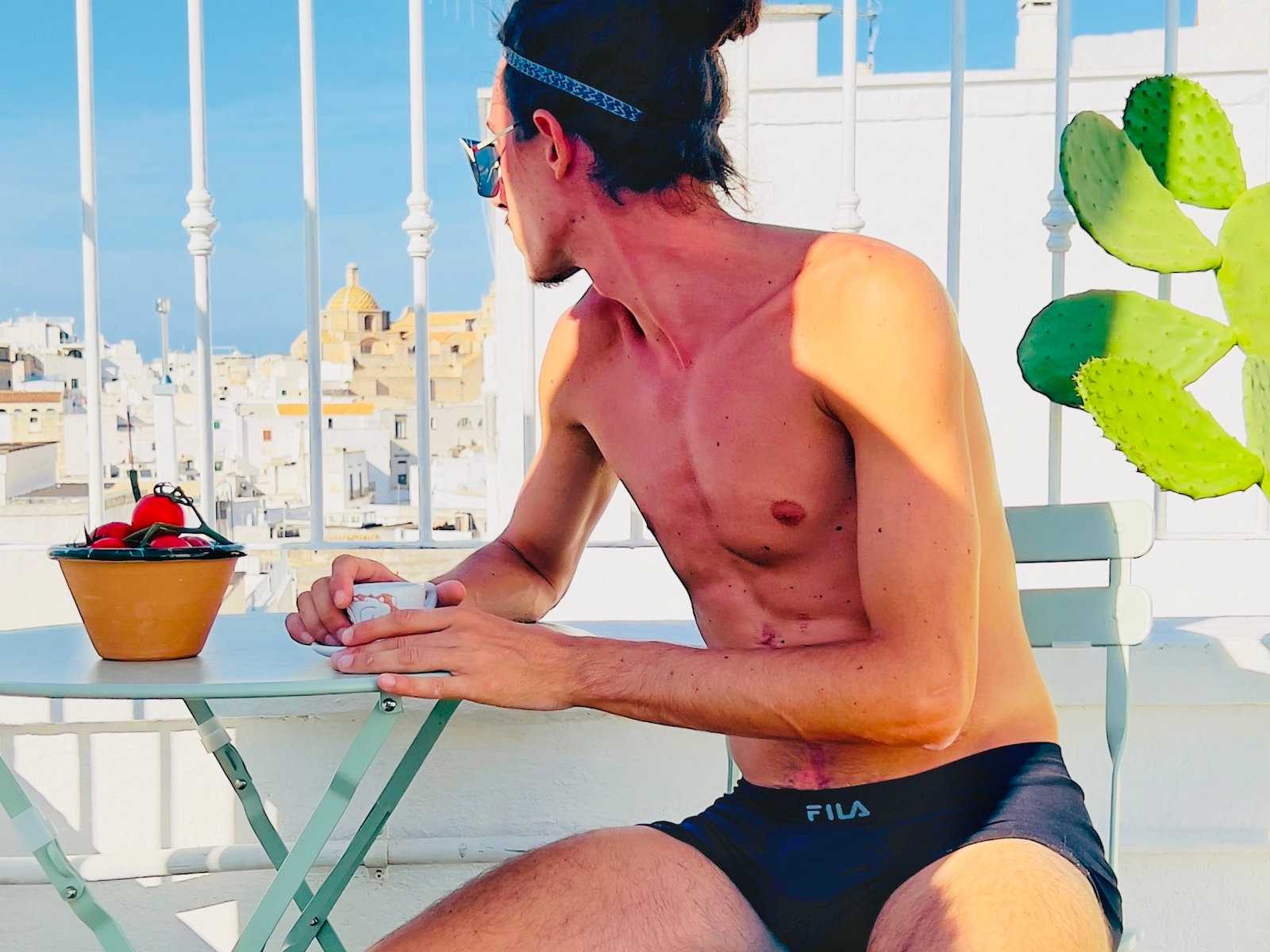 When did you realize you were bi?
I first realized I was attracted to both men and women when I was around 6 years old. At the time it didn't make sense to me that I had to choose between one or the other.
How old were you when you came out?
I was around 22 when I started telling family and friends that I was attracted to guys as well as girls. At first, my mother did not believe me, but she is slowly getting used to the idea. My friends also struggled to believe me initially – they would make jokes, teasing me that I was really a closet gay and was just struggling to come to terms with it. However, I try to be as open and authentic as possible, and over time they all just got used to it accepting me for who I am.
How did you meet other guys growing up in Italy?
My first experiences were meeting guys randomly at the gym or on the streets. Now I mostly use dating apps and go to local gay friendly bars.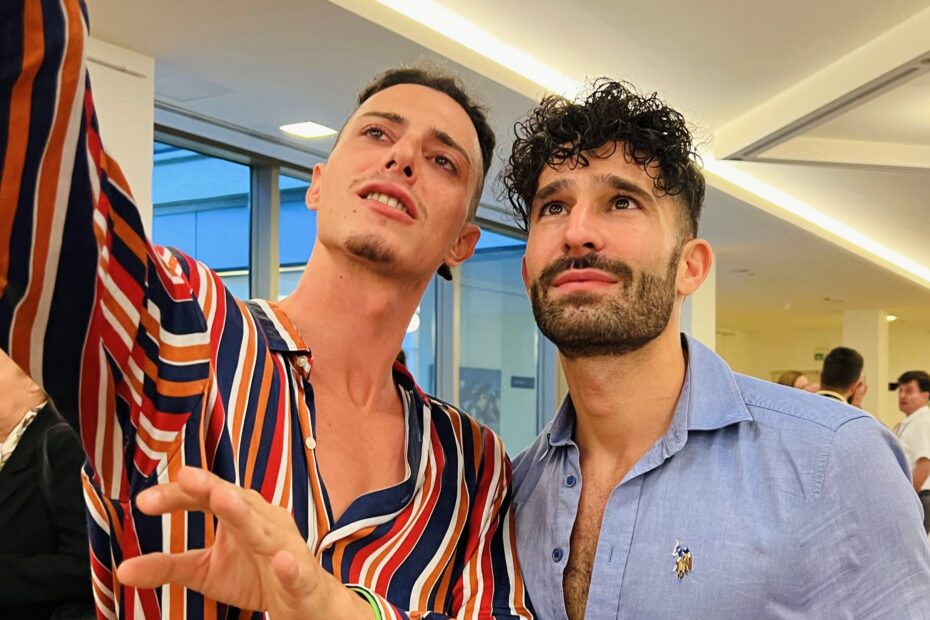 Did you ever experience any homophobia growing up?
Yes. Taranto is a very industrial town and one of Italy's main ports. The people are very traditional and conservative here so when I was growing up, I experienced bullying from almost everyone around me. I still come up against it even today.
I try to create my own space to nurture self-respect, carefully choosing who I allow around me, hopeful that they will adapt and allow me to express myself for who I am and be who I choose to be.
Southern Italy has a very patriarchal and macho culture. Most gay guys here experience verbal bullying, some physical. Guys try to make jokes at one another which often results in insults and aggression, causing insecure guys to lose their confidence and hide behind a false facade.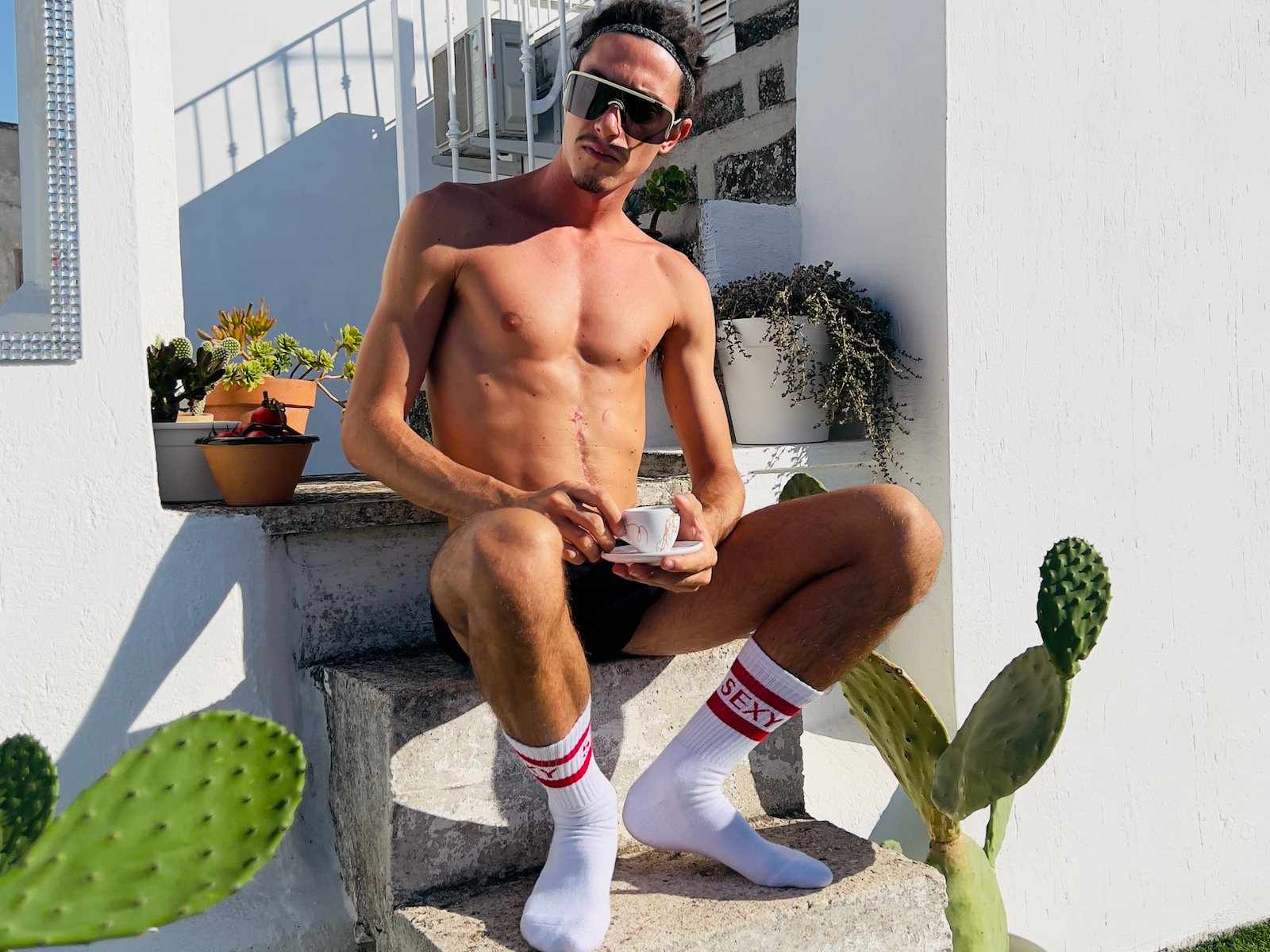 What's the overall gay scene like in Italy?
Overall, Italy is a safe destination for all LGBTQ+ individuals. It's the ideal place to socialize, meet new people, and party. Despite the far-right factions that have led to the Meloni government being elected in September 2022 the Italian people are generally very accepting and tolerant of the LGBTQ+ community.
The best gay scenes in Italy can be found in Milan and Rome. Milan is by far the largest in Italy and the most happening. Rome's gay scene is smaller but has a large and vibrant gay community with a handful of bars and parties. Other cities that have an active gay scene include Turin, Bologna, and Florence.
In my region of Italy, Puglia, we are known for being inclusive and super welcoming. This is where gay Italians come for their vacation. In 2021, Italy's LGBTQ+ community voted Puglia the nation's top go-to gay summer destination for LGBTQ+ travelers, ahead of Tuscany, Sicily, and Rome.
So my advice to you – if you're hoping to meet hot Italians, don't waste your time in Milan, Rome or Tuscany 'cause they won't be there…they will all be here in Puglia on our famous beaches!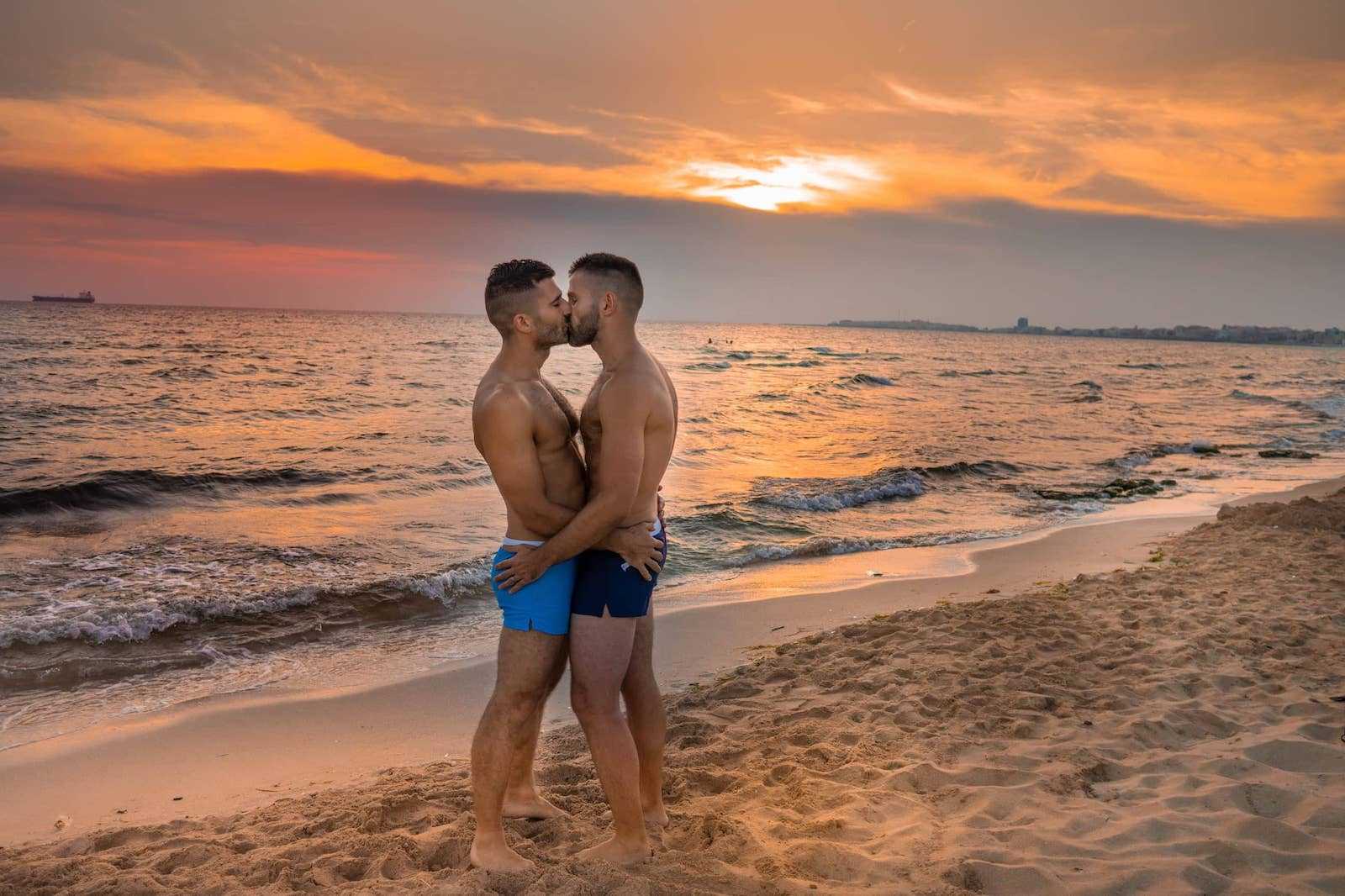 Are there any gay events in Puglia?
Absolutely! This year Puglia had 5 Pride parades. My favorite is Taranto Pride – obviously, I am biased! I am proud to help organize it. Taranto Pride was so successful that we also celebrate a second Winter Pride every December.
Salento Pride is probably the most famous of Puglia's Pride events. It was predominantly hosted in Gallipoli before the pandemic however it has now been agreed it will be hosted in a different region in Puglia every year including Lecce which hosted it in 2022 and again in 2023.
Bari Pride is our region's biggest Pride parade with up to 10,000 participants. We also have gay Pride events in Manduria and Leuca.
Finally, we also have Puglia Pride which has been on hiatus due to the Pandemic but we are promised it will return to Foggia in 2023.
And that's precisely why the gays love this region of Italy: Pride parades take place across the entire 249 miles (400km) length of Puglia – from Foggia in the north to Santa Maria di Leuca at the very tip.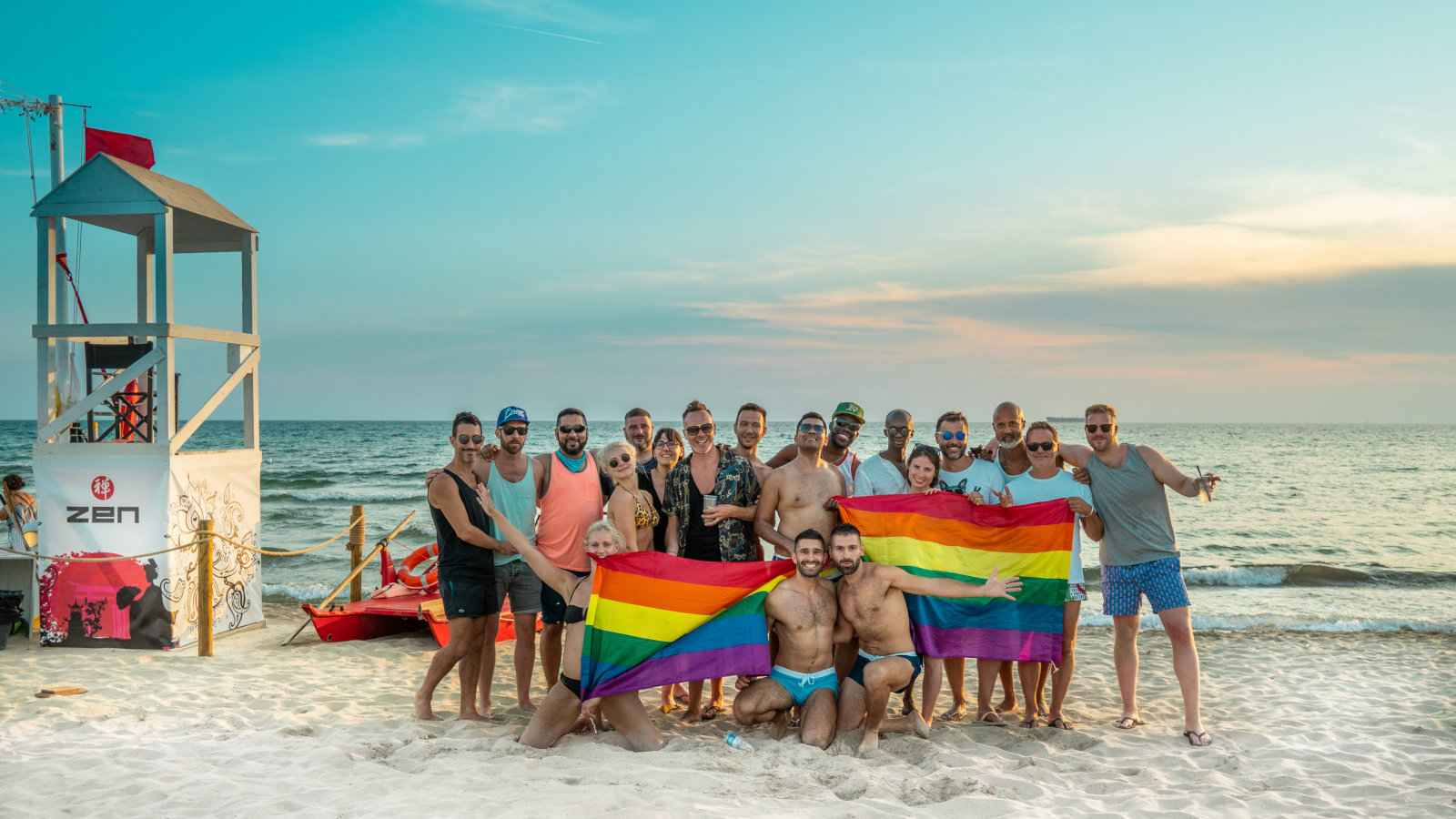 Where is the best place for gay travelers to visit in Italy?
I love the beaches in Puglia. In fact, Puglia has Italy's top gay beach, as voted by Italy's LGBTQ+ community: Punta della Suina near Gallipoli. But I prefer the Torre Guaceto nudist gay beach near Ostuni. It feels wilder, more secluded, and more natural. It's also a sandy beach whereas the famed Punta della Suina is mainly rocky coves. Another gay nude beach to check out in the region is D'Ayala.
Another highlight I recommend is Pôr do Sol at Baia Verde, near Gallipoli. It is Puglia's best-known and most popular gay lido beach club. It has a cool beach vibe, a gay friendly crowd, and some of the finest sand in all of Italy! It draws a mixed crowd in every respect. Italians and international visitors, young and old, gay and straight.
Ostuni is an excellent base to stay in the region. As well as having a sophisticated bar and restaurant scene, it is where most gay guys base themselves on their Puglia vacation due to its central location in the region. Adjacent to Ostuni is also where you'll find the two local cruising beaches, especially popular with married men!
Other not-to-miss highlights in Puglia include the whitewashed stone huts with conical roofs of Alberobello (called "trulli"), the historical super-cutesy town of Lecce, the iconic Polignano a Mare, and the unique Puglia Grotta della Poesia.
What is Puglia most famous for?
Oh, that's easy: Beaches, men, and food! Everyone says we have the hottest guys in all of Italy. I'll let you discover that for yourself…
Beaches aside, Puglia is a foodie heaven. Good food is always around the corner wherever you are in Puglia. Some of the best local dishes here include orecchiette pasta (with a tomato sugò or cime di rapa, bitter broccoli rabe greens) and polpette (deep fried bread dumplings or meatballs, made from leftover bread, strong grated cheese, and herbs).
My best advice for foodies is to head to a braceria for bombette pugliesi. These are bite-size parcels of thin pork stuffed with a selection of cheeses, cured meats, and herbs. You should also try polpo panino from Polignano a Mare, raw seafood (frutti di mare crudi) in Bari's old port, and sweet mussels in Taranto.
Other foodie highlights in Puglia include caffè leccese and pasticciotto in Lecce, which is a shot of espresso over ice with almond syrup and a shortcrust pastry with a lemon custard filling.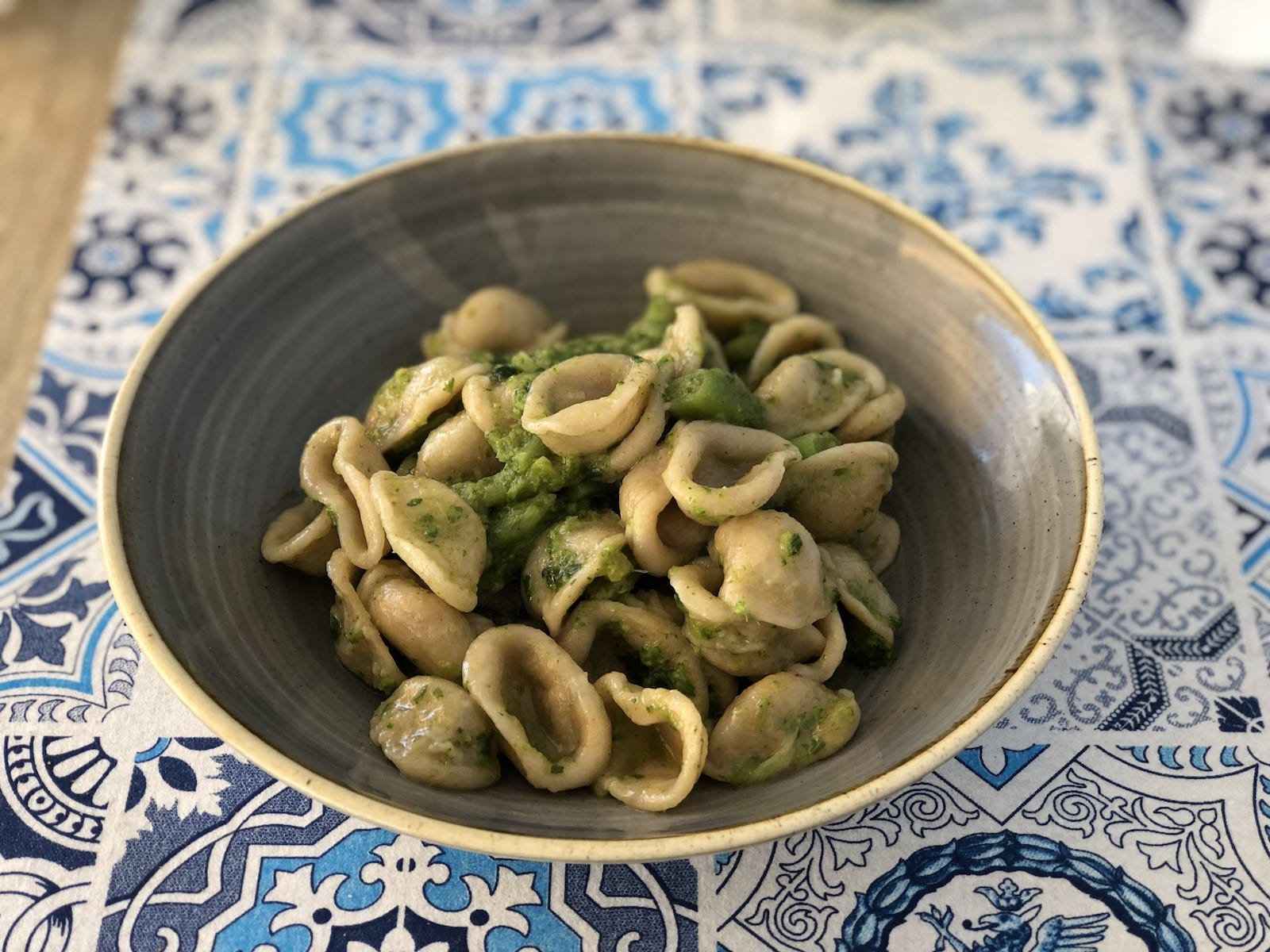 Do you think gay marriage laws will one day be passed in Italy?
Yes, but probably not for another generation. Certainly not while we have a far-right government led by Giorgia Meloni's Brothers of Italy supported by Matteo Salvini's rightwing League.
Last year, Brothers of Italy and the League blocked ratification of the so-called Zan bill (named after Alessandro Zan, the politician and gay rights activist who proposed it). The bill would have made violence against the LGBTIQ+ community a hate crime.
Are there any openly gay Italian celebrities?
Tiziano Ferro is one of the most famous. He is an Italian singer whose coming out was the biggest news at the time. One of the most recent to come out is a 22-year-old singer called Madame who, during her participation in Sanremo 2021 revealed she was bisexual and that her competition song, "Voce", is dedicated to a woman. On that note, I should mention that Sanremo is our national song contest in Italy that started in 1951 and stops the entire country for a whole week! It was also the inspiration for the Eurovision Song Contest which first started in 1956.
Other famous openly gay Italian celebrities include Gianna Nannini who is an iconic Italian singer-songwriter (now 61) and unapologetically lesbian. Also, Eva Grimaldi, an Italian actress. She had the image of an iconic symbol in the 1980s/1990s and came out in 2016, announcing she was in a civil union with LGBTQ+ activist Imma Battaglia.
In the sports world, we have athletes Rachele Bruni and Lucilla Boari who came out during the Tokyo 2020 Olympics.
More recently we have the very handsome Mahmood who represented Italy at Eurovision in 2019 (coming second) and again in 2022.
What is your advice to gay travelers visiting Italy?
Be sure to Eat Puglia!
Puglia is one of Italy's top foodie destinations. We are Italy's top regional olive oil producer. An estimated 60 million olive trees account for almost 40% of Italy's olive oil. Puglia is Italy's 2nd top wine producer by region, best known for robust reds like primitivo and negroamaro. We also gave the world burrata cheese.
Are there any gay Italian slang words you can teach us?
Ce ste fasc: means, 'what are you doing?'
Avin, cor mi: means 'come, my heart!'
Fascim n'arrufflt: means 'let's make out' but only in the gay context. Normally this means 'let's fight', so be careful who you say it to!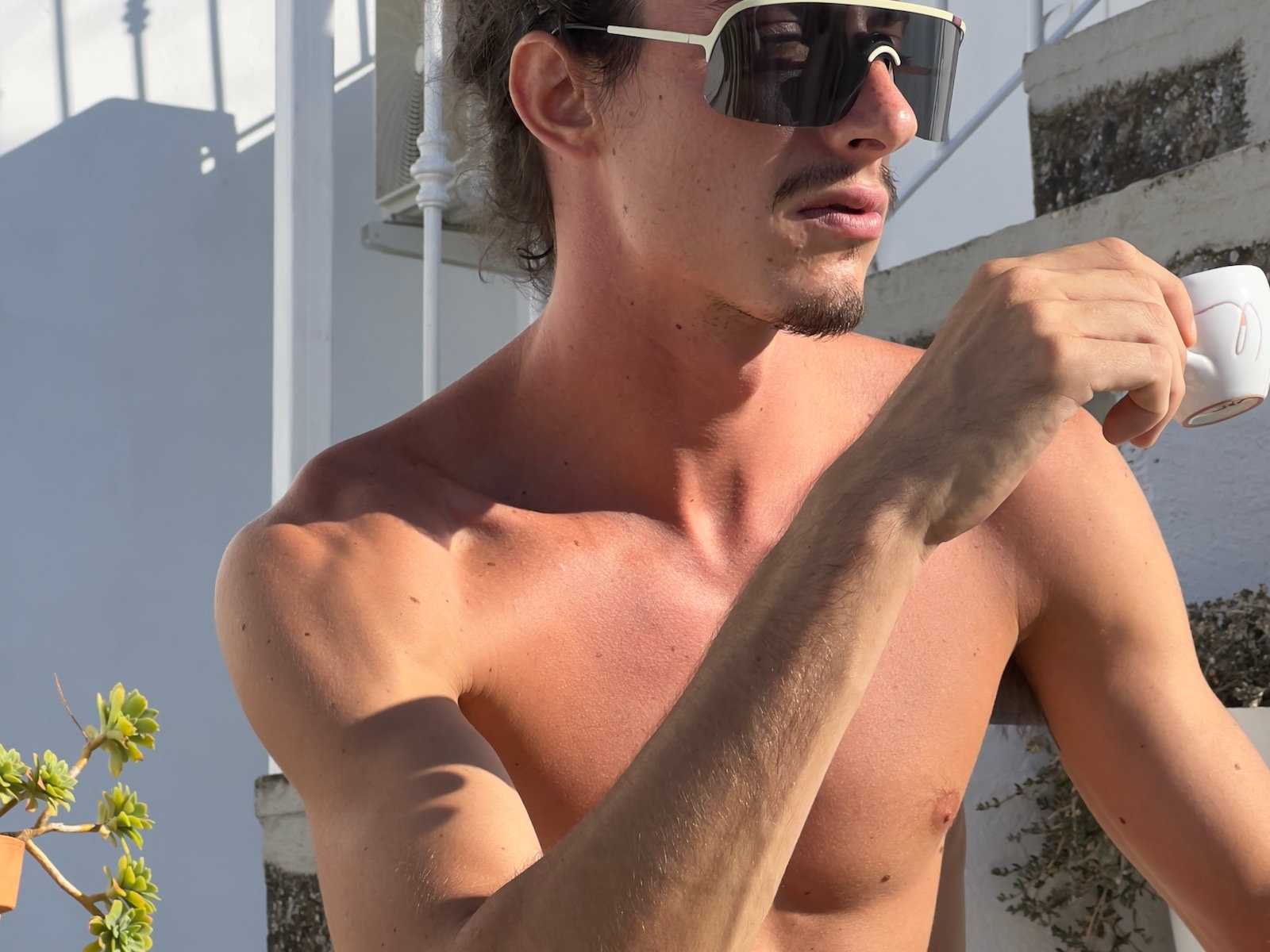 The Puglia Guys Big Gay Puglia Guides website has details of the latest LGBTQ+ events. They keep track of all LGBTQ+ events in Puglia including club nights, pop-up bars, full details of Pride Parades, and other gay festivals. It is also a useful resource for Puglia's gay beaches, city and food guides, and general advice for visitors coming to Puglia.