These are our top picks for gay wedding destinations in Italy, for the most romantic and magical nuptials.
Since our engagement in Cartagena in Colombia, we've been researching wedding venues and ideas for destinations for our own ceremony. We attended our friends' gay wedding ceremony in Gallipoli in South Italy and completely fell in love, feeling totally inspired at the same time.
Although Italy remains one of Western Europe's more conservative countries with regards to LGBTQ rights and still has a ban in place for same sex marriages, steps are slowly being taken in the right direction. In particular, civil unions for same sex couples (called "unioni Civili" in Italian) were introduced in June 2016. This has spiked interest in Italy as a destination wedding for LGBTQ couples.
Following on from our travels in Italy and researching the best places for our own wedding, we've put together our 5 best destinations for a gay wedding in Italy:
1. Gorgeous Gallipoli in Puglia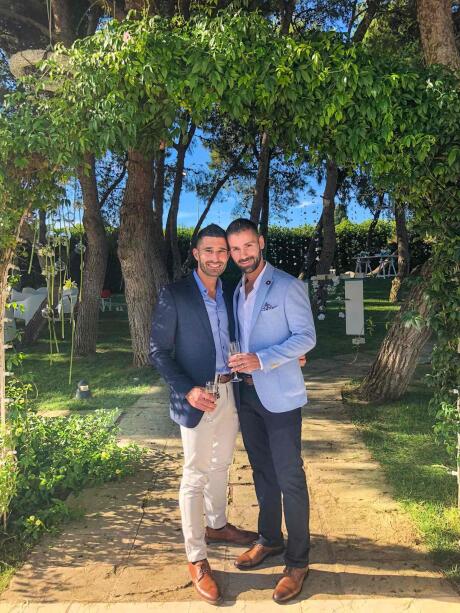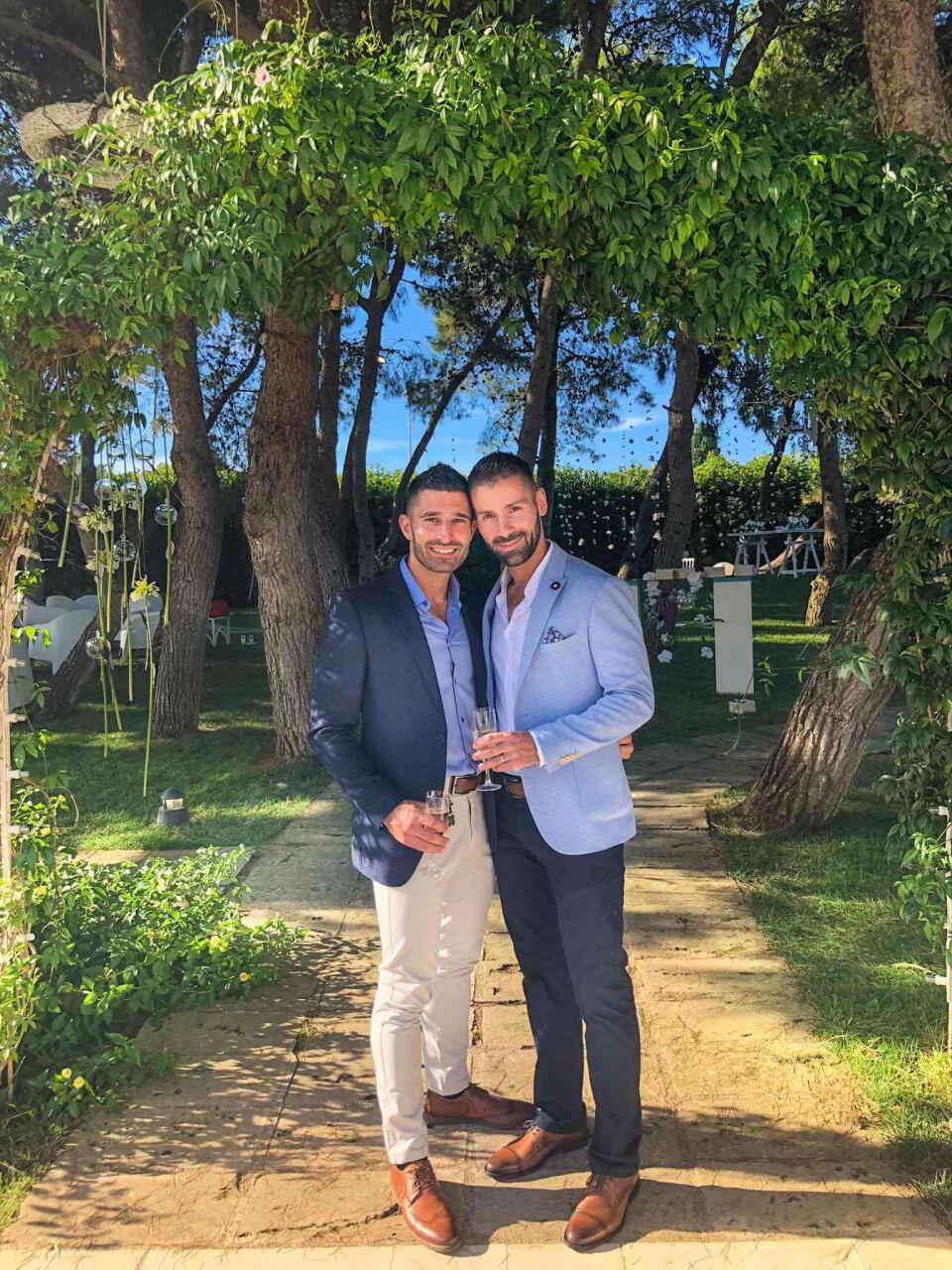 Gallipoli is the main gay hotspot in the Puglia region of Italy. Over the years it's grown massively with gay tourists, due to its mix of gay friendly beaches and fun gay events. This has made it ideal for gay wedding destination in Italy.
We attended our friends' Unioni Civili at Villa dei Fiori Eventi, located just outside of Gallipoli main town and absolutely loved it. The registrar from the town hall attended to officiate the ceremony, which was held outdoors.
Everything was spot on, from the choice of music, decor, food and music. Definitely one to consider, especially as Puglia has so much to offer gay travellers for a honeymoon. Also check out our 5 best gay friendly hotels in Puglia for more inspiration.
2. Venice: the ultimate fairytale wedding
We celebrated our first year anniversary together in this unique gorgeous city. Everyone knows and loves Venice whether it's from movies like James Bond "Casino Royale", or from your history lessons at school. Venice has many options for gay weddings and is also the fairytale honeymoon destination for most months of the year.
Companies like Eva Meneghelli and Ema Giangreco specialize in LGBTQ weddings in Venice.
The Town Hall Palazzo Cavalli is a pretty sweet location in central Venice for the ceremony, and we also love the idea of having part of our own wedding ceremony taking place through the canals or on a gondola ride, similar to what this cute lesbian couple did:
3. Positano: amor on the Amalfi Coast
The Amalfi Coast is a UNESCO World Heritage site with over 50km (30 miles) of coastline. It's located along the southern edge of Italy's Sorrento Peninsula, around 1.5 hours drive south from Napoli.
We love the abundance of gay friendly luxury villas here as well as there being lots of things to do in the Amalfi Coast for a honeymoon.
Convento di Santa Croce in Positano is one of our favourite spots for a gay wedding. The entire town sits on a mountain cliff, which itself is a gorgeous backdrop.
As a bonus, it's also west-facing, so you're guaranteed a very photogenic sunset almost every evening. This is one of our favourite gay wedding ceremonies from the Amalfi Coast we've seen:
4. Fabulous Florence in Tuscany
Tuscany is one of our favourite regions in Italy. The main city, Florence is a walking open air museum, filled with Renaissance architecture, and of course home to Michelangelo's "David" sculpture.
The area surrounding Florence is surrounded by Tuscanian vineyards, olive groves and popular spots like Sienna, Pisa. This makes Tuscany ideal for as a gay wedding destination in Italy because you can have the ceremony in Florence, then honeymoon in the region. Our favourite spot is Lucca town, around 1 hour away, which is also the birth town of Puccini.
We love the civil ceremony that this cute couple did at the Piazza della Signoria palace in Florence:
5. Romance in the Italian Lakes
There are 5 major lakes in the Italian lake district – Lakes Maggiore, Lugano, Como, Iseo, and Garda, each with its unique character. We particularly fell in love with Lake Como, a glacier-lake with a maximum depth of 1,395 feet (425 meters), making it one of the deepest lakes in Europe. It's also one of our favorite romantic places in Italy. For Star Wars fans, you'll recognize it in Attack of the Clones when Annakin and Padmé were wooing each other…all of that was filmed right here!
Lakes Como and Garda in particular have been popular retreats for celebrities and aristocrats since the Roman times. They have many ancient villas and palaces where you can not only have your ceremony, but also stay in for a luxurious honeymoon.
One that particularly stood out for us is this ceremony at Lonato Castle which overlooks Lake Garda:
Happy travels are safe travels
We recommend you always take out reputable travel insurance before your next vacation. What happens if you suffer from illness, injury, theft, or a cancellation? Many gay travelers forget about it and regret it when something happens. Better to pay a small price and have peace of mind and not worry.
---