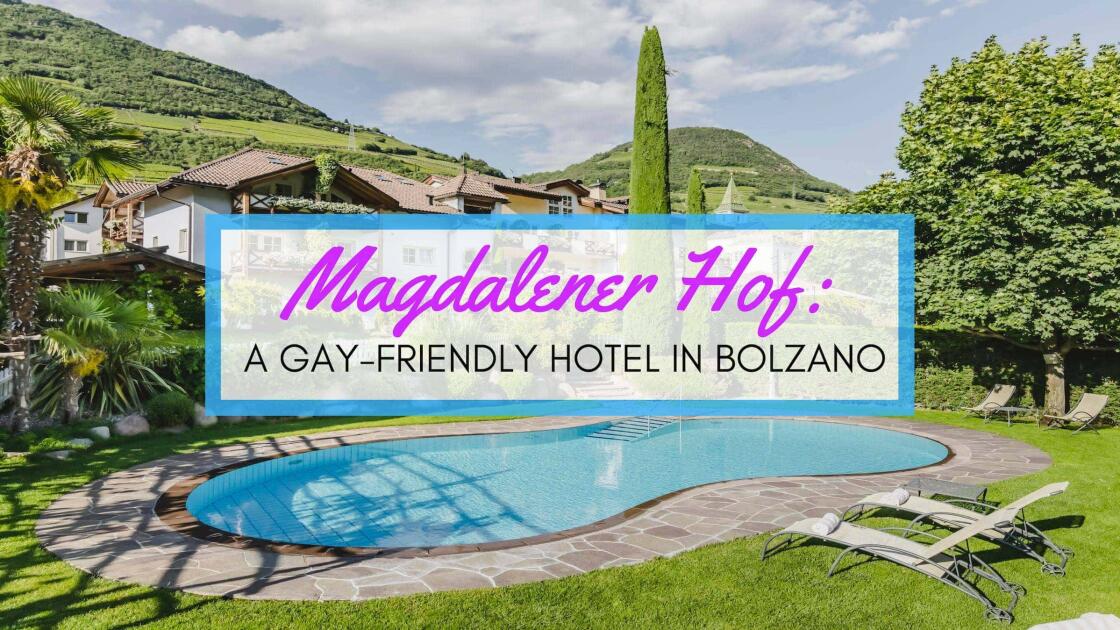 This is our review of Magdalener Hof, a gay friendly and gorgeous hotel in Bolzano, Italy.
"Magdalener Hof…but my friends call me Magda!"
Named after the infamous Mary Magdalena, the Magdalener Hof is a super charming gay owned and operated romantic getaway in Bolzano, North Italy.
Gay couple Jakob and Wesley are the power due behind this fabulous hidden gem in the South Tyrol province. Their aim is to offer both the LGBTQ community and other open minded travellers a young, cool and hip place to stay.
We couldn't help fall in love with both the concept of Magdalener Hof as well as the stunning mountain area surrounding Bolzano.
This is our detailed guide to Magdalener Hof, including some of the highlights of the surrounding area.
Sspecial offer for our readers: quote "NOMADIC10" when booking to claim a 10% discount.
DON'T MISS OUT!
Join our newsletter
Subscribe now to receive in-depth FREE travel guides, along with inspiring stories, savvy planning tips, and exclusive discounts on gay tours.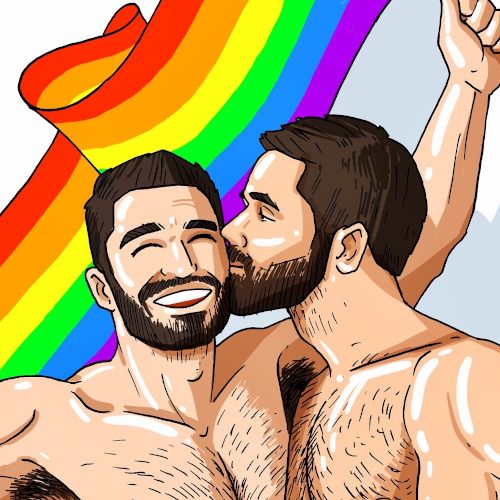 Where is Magdalener Hof

Magdalener Hof is located in the city Bolzano, which has 100,000 inhabitants. Bolzano is in the South Tyrol province of North Italy, close to the border of Austria and Switzerland. It is less than an hour's drive from Trento, and about an hour and a half from Innsbruck.
The area has an interesting history because South Tyrol was not always part of Italy. Before WW1, it was in fact part of Austria and often the cause of great tension between the two countries. As a result, the region has strong Austrian and Italian influences, which is evident in the architecture, the food, the fashion and even the local lifestyle.

Bolzano is a kind of cultural bridge that combines Mediterranean and northern European culture. This is particularly evident in the many festivals that take place, such as the Bolzano Film Days Festival in March, the Busk Festival in May, a jazz festival in June, the Bolzano Festival (which features classical music) throughout July and August, and the Transart Festival in September, which celebrates clubbing and the DJ scene.
South Tyrol is a well known wine region, particularly the Magdalener wine area. The hotel is located right in the heart of the Magdalener wine area, from which it gets its name. Wine tasting here is therefore a must!
The Magdalener Hof is also close to the ancient medieval Runkelstein Castle, which dates back to 1237 and is definitely worth visiting.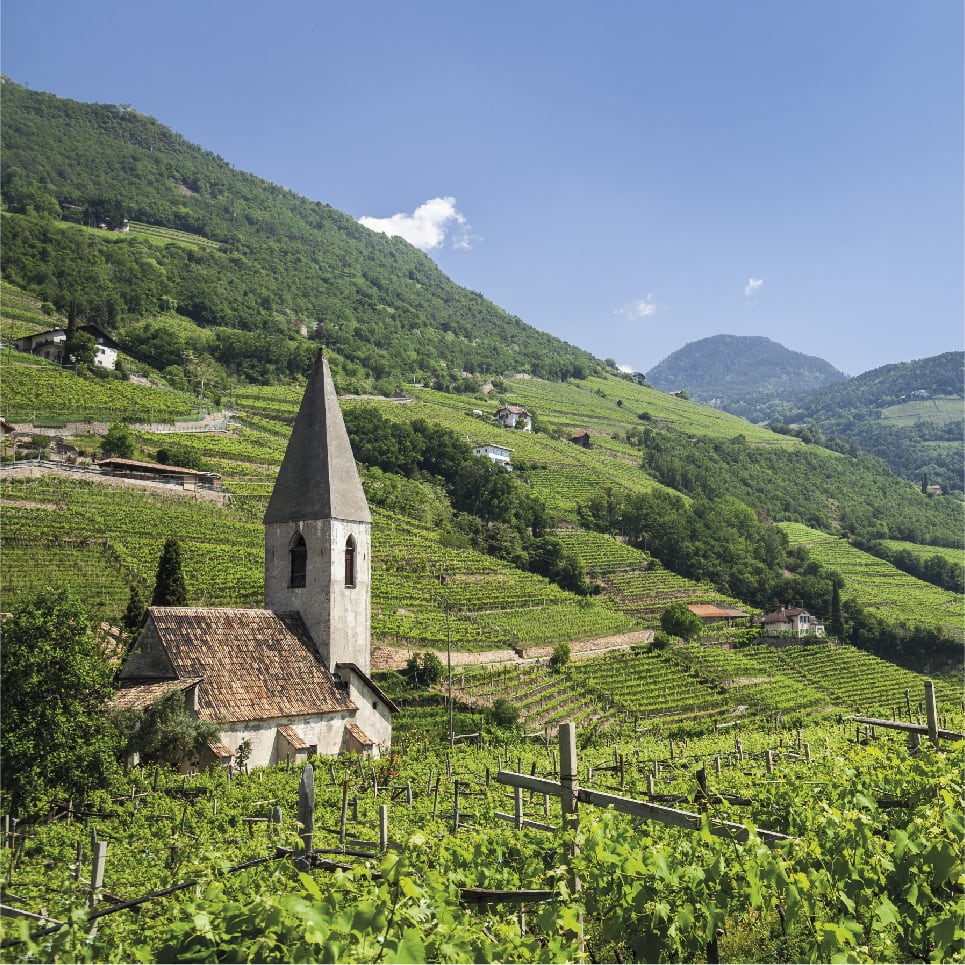 Modern stylish rooms
Magdalener Hof has 55 rooms. They are modern and stylish, decorated to give a cosy and rustic feeling. The best rooms are the ones with gorgeous views over the garden or courtyard.
Guests are welcomed into their rooms with lots of fresh fruit and luxurious Italian-made Hemp Oil hair and skin care products.
Keeping trim in the gym
It's brand new and massive! It has state-of-the-art exercise machines from Life Fitness Insignia Design which make it feel like you're in your own private sports club!
We also love the fact that they do classes, like yoga.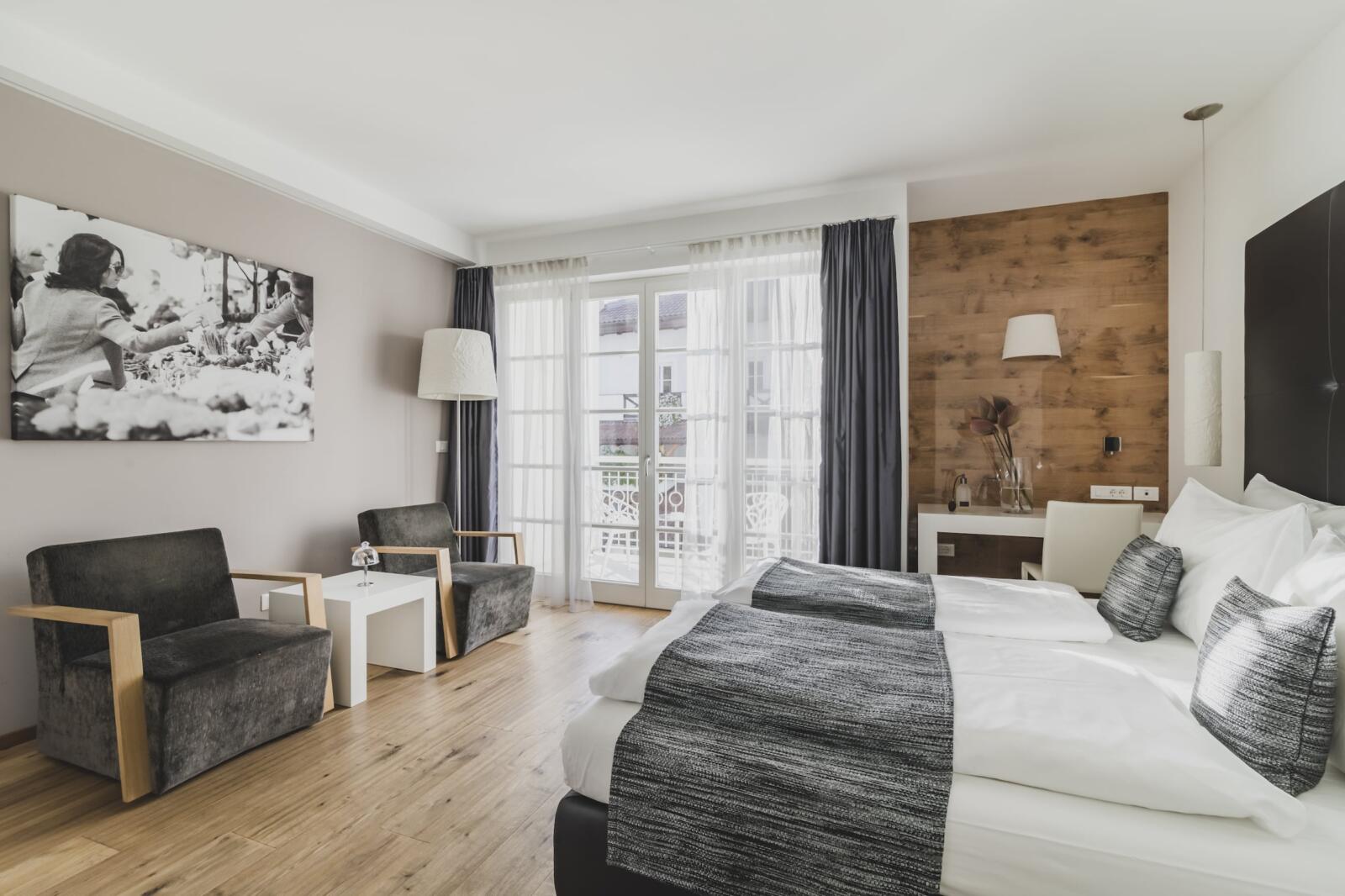 Cocktails at Magda's Lounge
Magda's Lounge is the on-site lounge and bar. It has got to be one of the quirkiest and unique bars we've ever been to. It's located underground, in the hotel's 14th-century wine cellar!
While Bolzano might not have a thriving gay scene, Magda's is nonetheless a pretty cool spot to hang out, with some of the best wines and delicious cocktails.
DON'T MISS OUT!
Join our newsletter
Subscribe now to receive in-depth FREE travel guides, along with inspiring stories, savvy planning tips, and exclusive discounts on gay tours.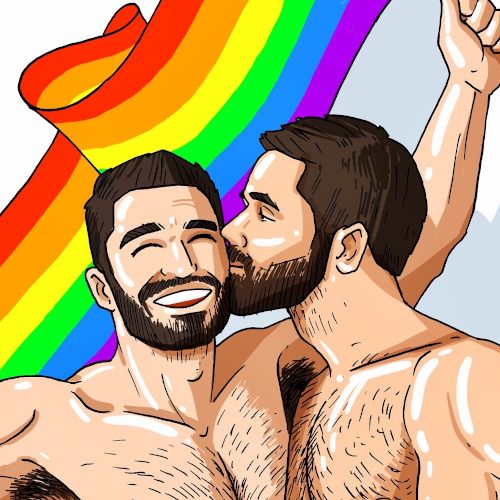 Mountain views by the pool
The outdoor pool is a great place to chill, particularly with those beautiful mountain views around you. We loved lounging here during the day, with a few cocktails from Magda's, enjoying both the view of the mountains as well as their sexy pool boys.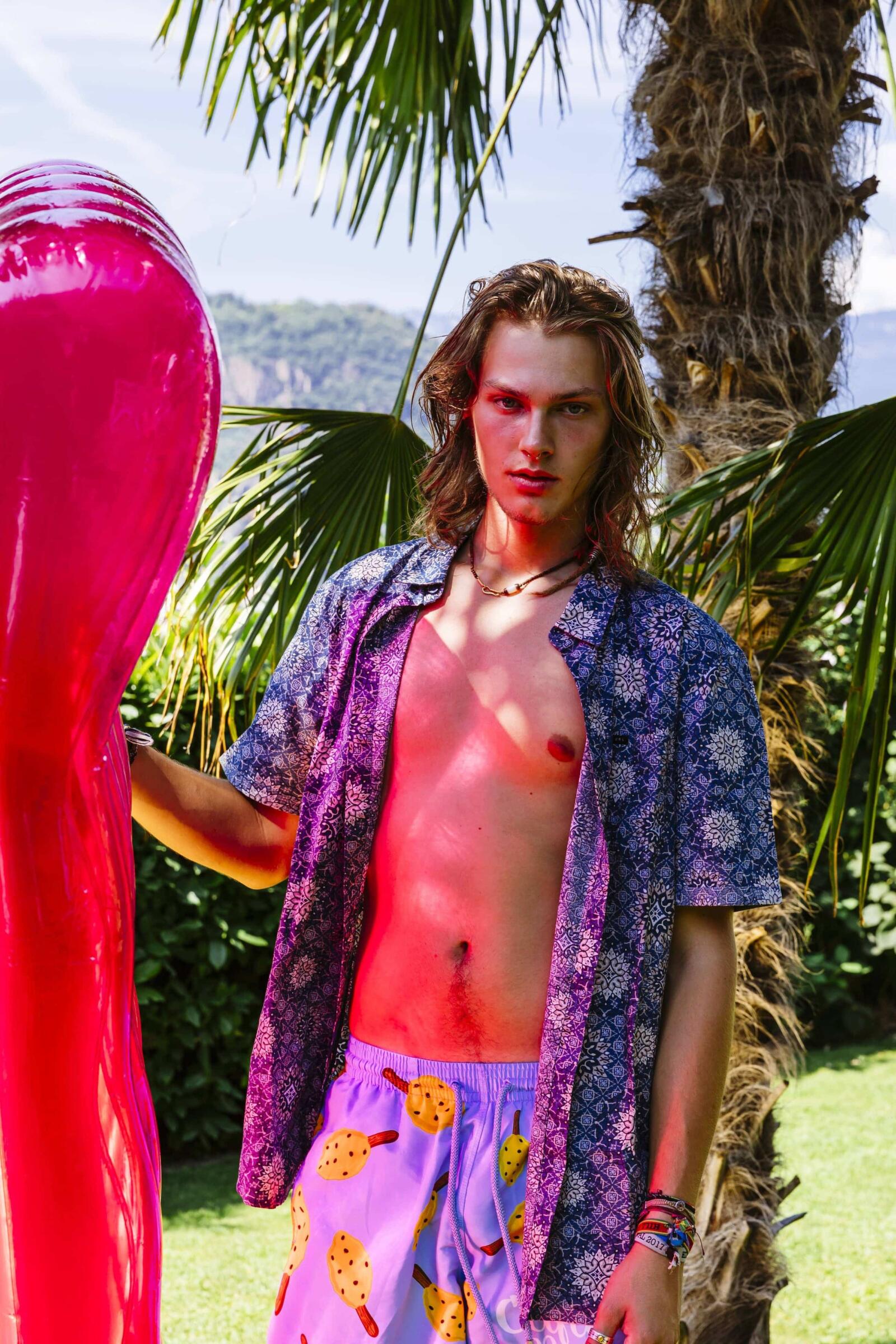 Tasty seafood paella at Magda's restaurant
Magda's has a highly rated restaurant, which is so good, that it is also frequented by locals looking to celebrate a special occasion. They are open throughout the day, including breakfast, lunch and dinner, but closed in the afternoon. It is possible to have a few bites in the afternoon until the restaurant reopens again in the evening.
They serve up delicious dishes like homemade pizzas, pastas and yummy Instagrammable seafood paellas. They also provide romantic candlelit dinners for couples, which is a nice touch.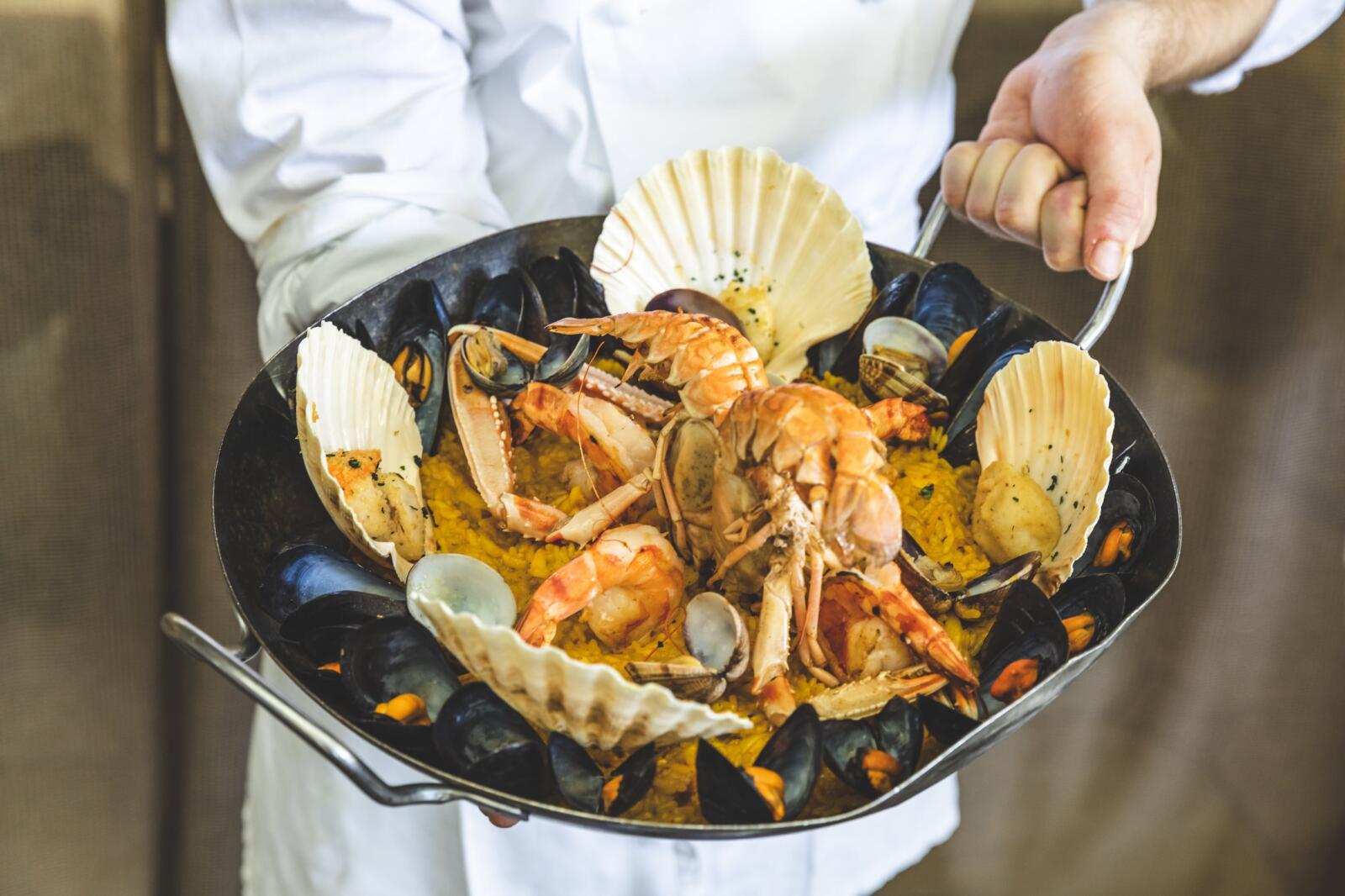 ---
Like this post? Pin it