TERMS OF USE: There is a chance that some of the content on this page has changed since it was last updated. By reading this article, you consent to our Terms of Use and Disclaimer. Happy Travels!
DISCLOSURE: Some of our posts may contain affiliate links which we may receive a commission if you choose to book something through one of our links.
We've put together our favorite gay nude beaches from around the world so you nudist boys can explore your natural instincts as God intended!
What can we say? We love a nude beach…especially a gay one!
With Stefan growing up in a cold and often wet London and Seby in the mountains of France, it's safe to say we were deprived of our fair share of the Vitamin Sea. And of course, we always applaud anywhere we can get our kits off…!
Throughout our travels, we've visited many excellent gay beaches around the world some even popular nudist ones. There is nothing more exciting and liberating than being able to swim freely in the seawater…then dry in the sunshine in nothing but your birthday suit, just as Mother Nature intended!
Here are our favorite gay nude beaches from around the world. Just remember to apply plenty of sunscreen while exploring the nudist lifestyle…the last thing you want is to get a nasty sunburn around the crown jewels!
1. Balmins Beach in Sitges, Spain
Balmins is our top pick of gay nude beaches. It's one of the many in Spain in the town of Sitges, which we rank as one of our favourite gay destinations in Europe. Sitges is located around 27 miles (44km) south from Barcelona. There are several gay beaches here, but the best is the nudist beach called Balmins located just outside of the main hub of town.
Playa de las Balmins is located just outside the centre of Sitges towards the east, right before Port D'Aiguadolç. It's in quite a secluded area, which has allowed nudism to thrive. We particularly love Balmins because it's away from the hustle and bustle of Sitges' nearby family-friendly beaches…you know what we mean: no screaming kids anywhere in sight on Balmins!
Another gay nude beach to check out in Sitges is "Playa del Muerto" (which literally translates to "Beach of the deceased"), but it's a good 50 minutes walking distance away from the main town; worth checking out, but we opted for the one closer to town – beaming, beautiful and bold Balmins!
How to get to Balmins Beach: From Barcelona, it's a 45-minute train journey to Sitges. From the train station of Sitges, head south through the old town central area towards the coast and from there head east for around 20 minutes. You will pass the church (which is unmissable and super photogenic), then cross over San Sebastian Beach – continue walking up the hill, across the cemetery until you spot all the nudist boys hanging out by the beach…that's Las Balmins.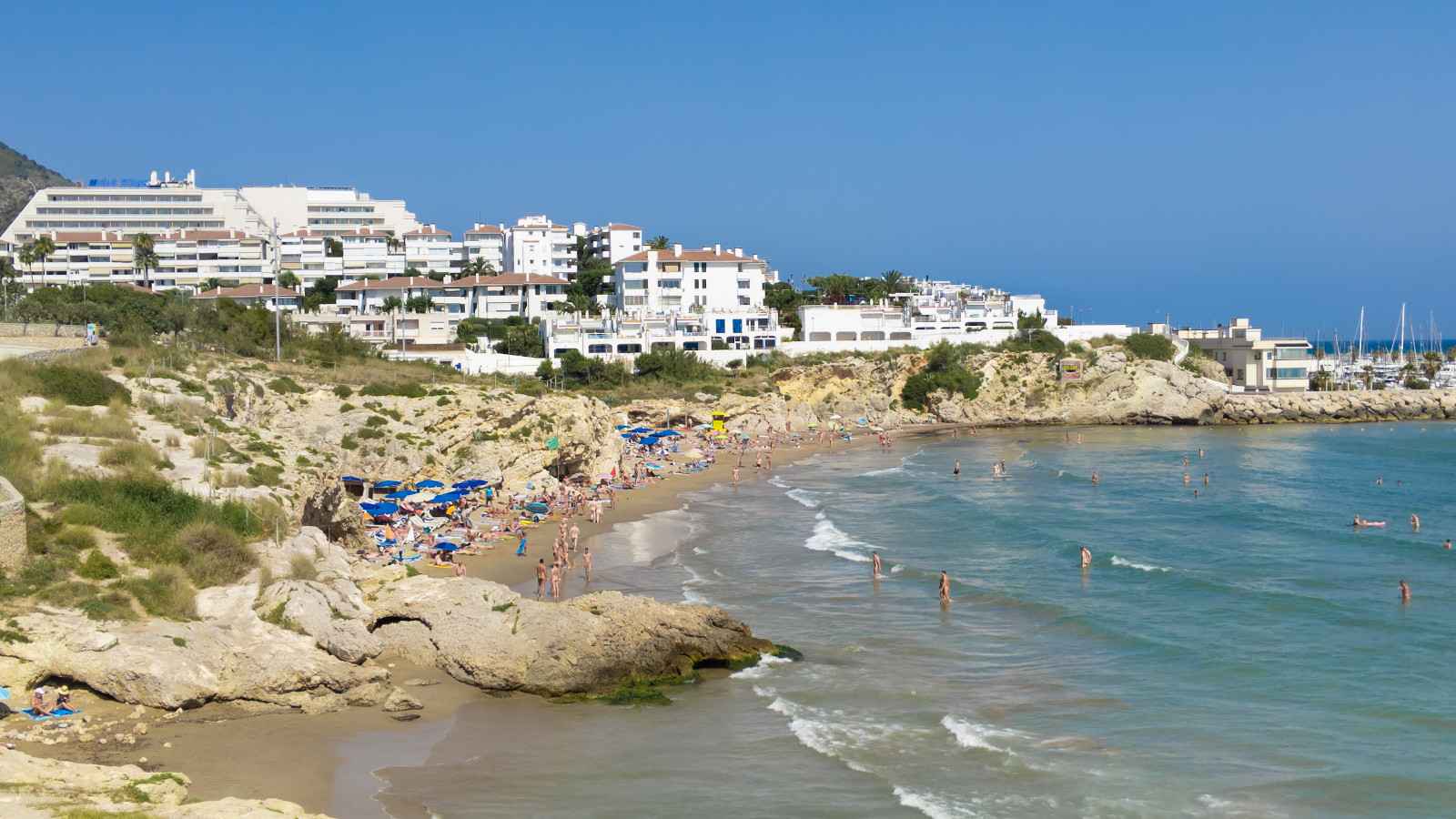 2. Cherry Grove and Fire Island Pines in New York, USA
Could this place be any more iconic? We first heard about the gay nude beaches of Fire Island after they were featured in an episode of 5ex and the City.
The Grove and the Pines have developed into an "anything goes" attitude, allowing beach nudity to thrive. In reality, it's more a case of who's got the skimpiest swimsuit on! The main nudist spot is located on the wild stretch of beach between the Grove and the Pines, separated by a large forest. As you enter the forest between the two communities, continue heading towards the beach ahead and there you'll find all the gay nude dudes. The total walk from either the Grove or the Pines ferry dock is around half a mile.
Most people come here as a day trip, but the best way is to try to stay overnight: cars are banned on Fire Island, so you know you're going to have complete peace and serenity here.
How to get to the gay nude beach of Fire Island: The best way is to drive over from New York and then park your car on arrival (and budget for the parking fees). Cars are not permitted to drive throughout the island. The alternative is to take the train and ferry. Check out the National Park Service website for the latest and most up-to-date information.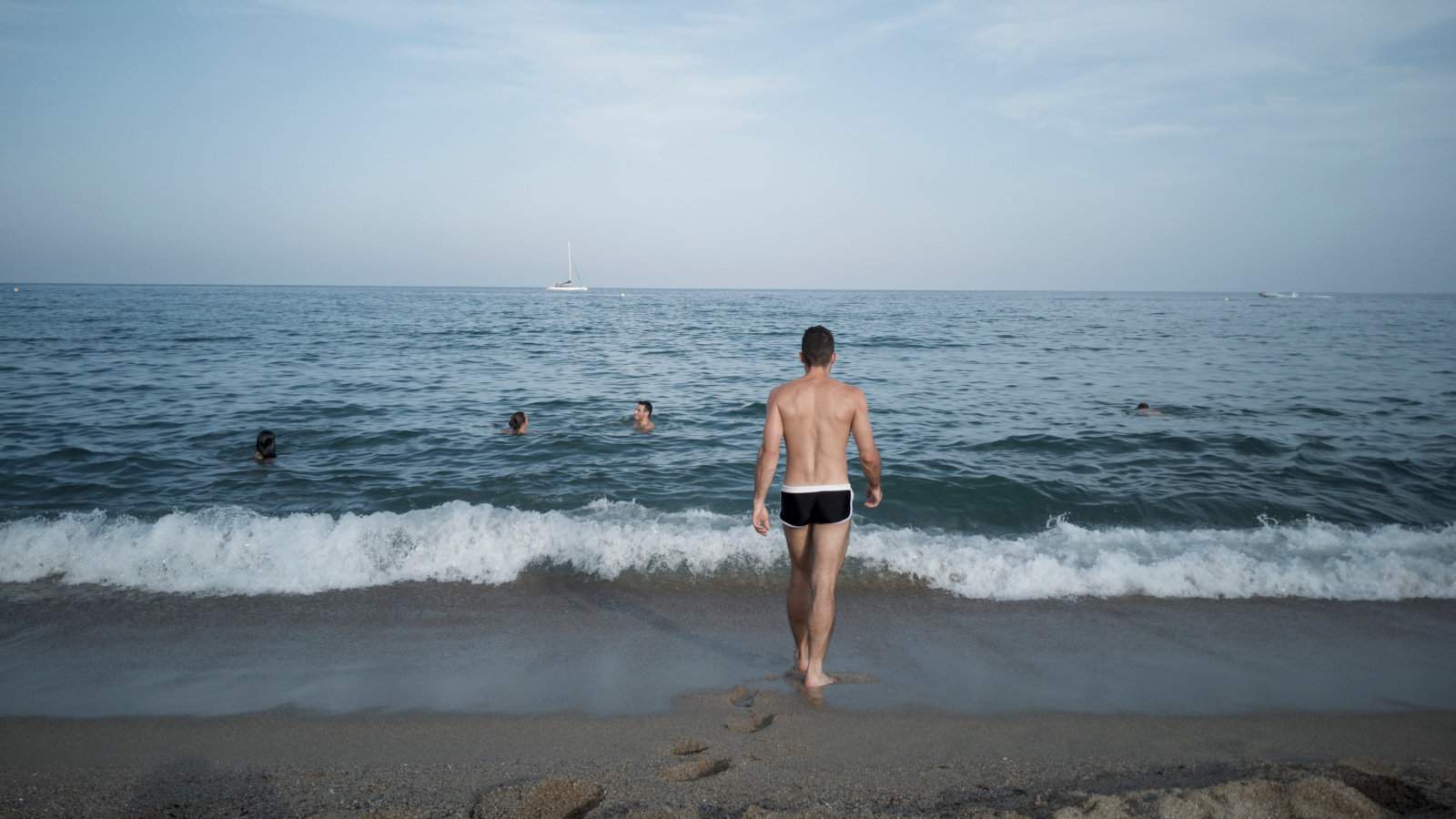 3. Obelisk Beach in Sydney, Australia
There are two main nudist beaches in Sydney: Lady Jane on the south head of Sydney Harbour's headlands (these headlands are known locally as The Heads, hehe!) and Obelisk Beach on the middle head. Obelisk is also an officially designated nude beach, so you don't need to feel at all anxious at perhaps being told off for being in the buff.
Obelisk Beach stretches for over 100 meters and is a lot quieter than you'd expect a beach in Syndey to be. With a thin stretch of sand, bushland at our backs and stunning views of the harbour towards Hornby Lighthouse, we felt like the world belonged to us, and only us.
Naturist lovers spent a good few years battling for a private spot where they could swim free, just as the good Lord above created them! Eventually, the Australian government relented and allowed Obelisk and Lady Bay Beaches to be officially nudist. Lady Bay is easier to reach, which makes it more popular and therefore it can get more crowded. Obelisk is more remote, so it's the place to come for a little more privacy.
How to get to Obelisk Beach: Overall, Lady Bay has a more mixed/hetero crowd whereas at Obelisk you'll find more gay nudist boys. The best way to reach Obelisk is either by boat or land taxi, but both are quite expensive. You can also take the 244 bus (from Wynyard Station), but it only runs every hour, so make sure you plan ahead carefully.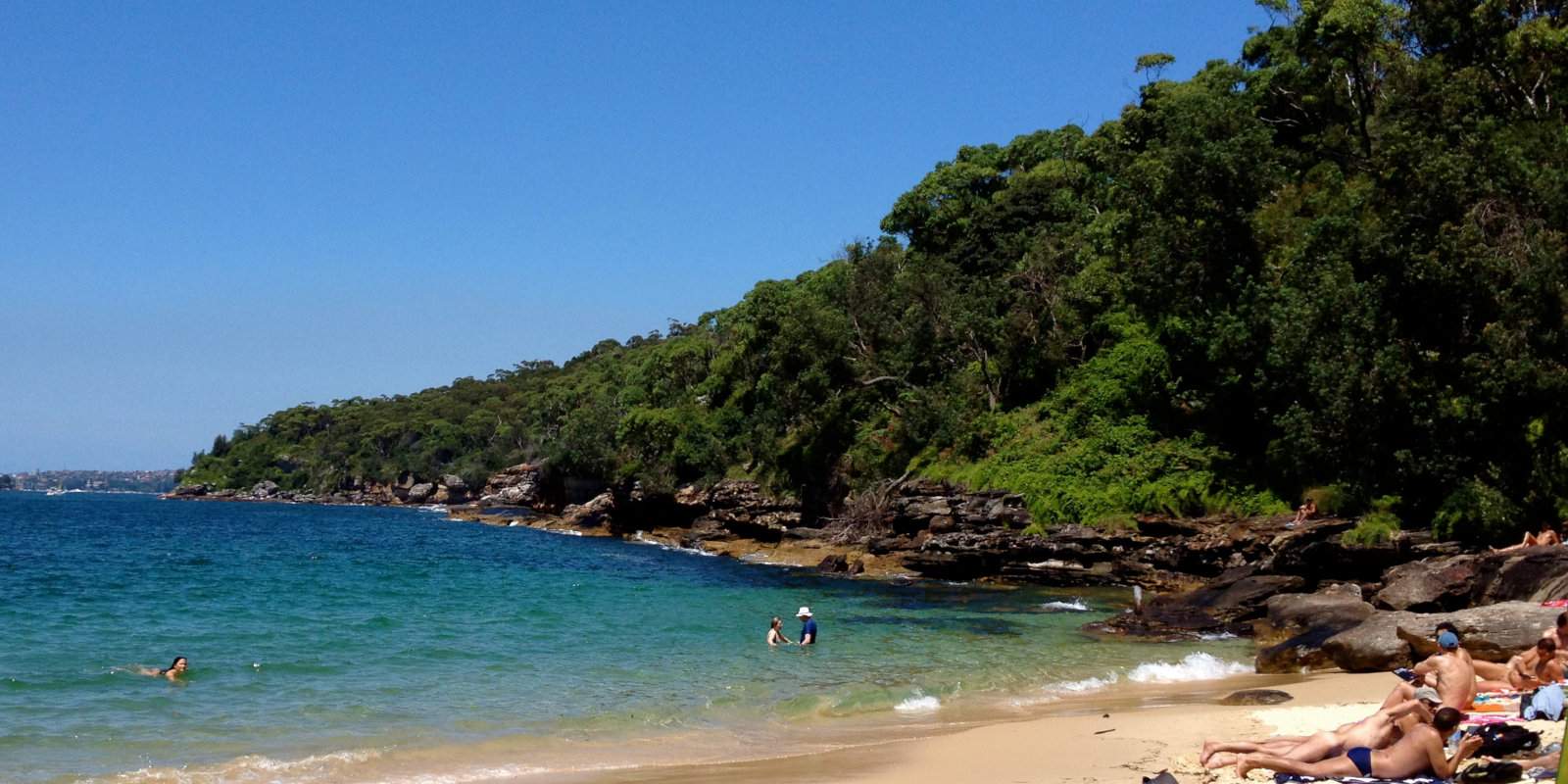 4. Sandy Bay Beach in Cape Town, South Africa
Sandy Bay Beach is the only unofficial gay nude beach in South Africa but it's definitely worth a visit. It's located between Cape Town and Cape Point (the Cape of Good Hope), just a bit south of the town of Llandudno. It's very secluded so it's the perfect spot to enjoy stunning views while letting it all hang out.
The shimmering white sands and the deep blue of the Atlantic ocean make it an entrancing spot to work on your tan. The water can be pretty cold so any dips are likely to be quick! Sandy Bay Beach also has high swells fairly often, so you might be able to enjoy watching surfers catching the waves.
It's only about a half-hour drive to the parking area of Sandy Bay Beach from Cape Town so we recommend it as a fun day trip from the city. Make sure you also check out our guide to the highlights of Cape Town for gay travelers before you go!
How to get to the Sandy Bay Beach: It's not easy to get to Sandy Bay Beach, but that's what makes it so secluded once you do. You'll need to drive down to the Sandy Bay parking area and then follow the walking path for a good 15 minutes to reach the beach. The hike isn't too demanding and offers pretty views along the way. Be aware that the parking lot can fill up quickly (so get there early) and there are no shops or toilets on the beach so you'll need to bring everything you might need with you.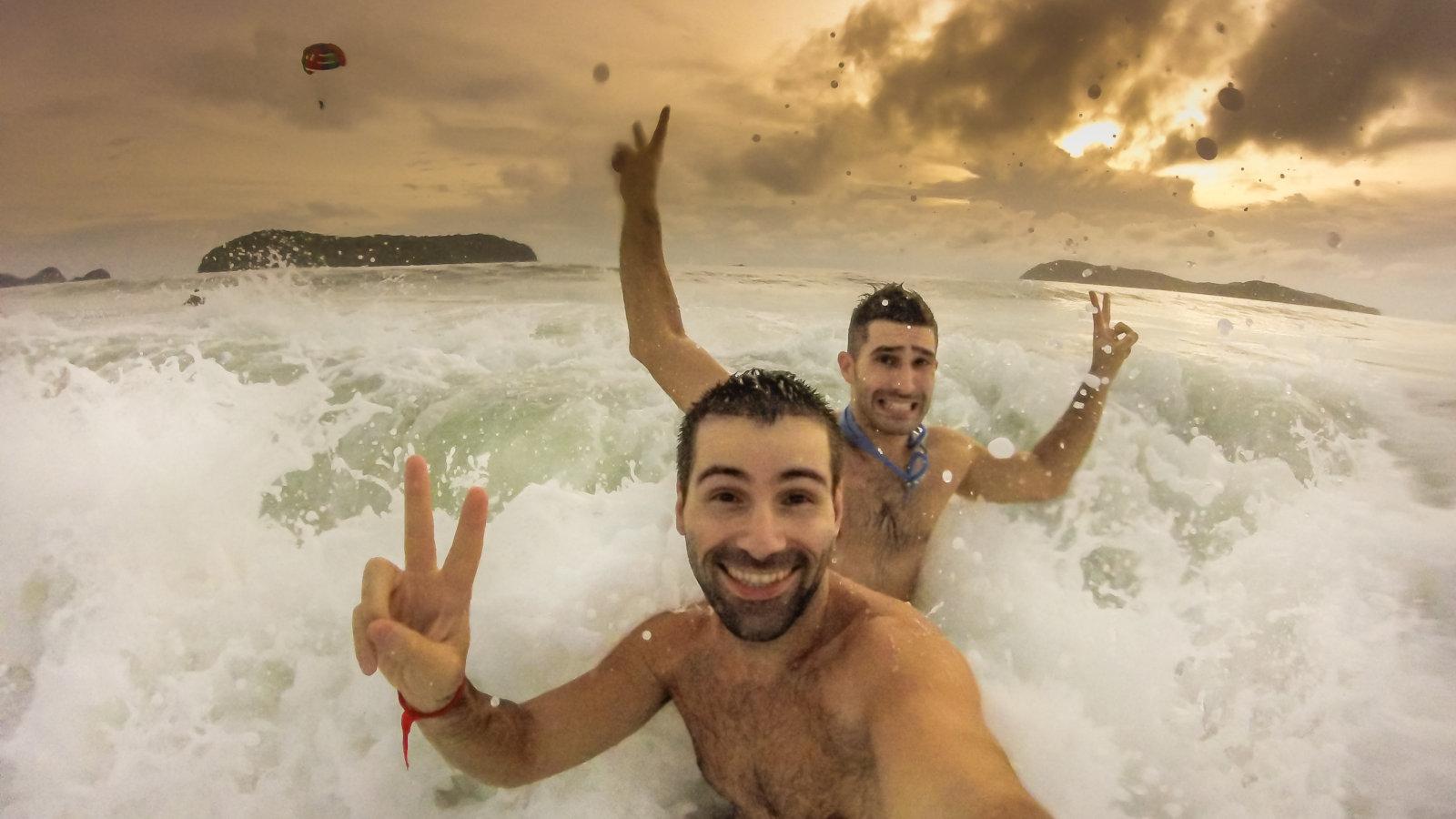 5. Brighton Naturist Beach in England, UK
What? An English entry on a list of beaches where one would want to be nude?! We even surprised ourselves with this one! But credit where credit's due – and Brighton's nude beach needs to be given fair praise. Though the weather is not always perfect, it's pretty impressive to have a decent gay nudist beach on the Great British shores!

Although… you might not get to prance around as much on this beach due to all the stones and pebbles, so definitely remember to bring your flip flops or sandals. Also, facilities here are limited, so ensure you pop into the local ASDA along the way for supplies.
In terms of privacy, this beach is hidden from the railway by a shingle bank. The crowd is very mixed: we saw plenty of nudist boys, groups of students, gays of all ages, fabulous lesbians, and several couples.
How to get to the Brighton Naturist Beach: It is located outside the city center to the east, close to the Marina and the Electric Railway station. Once you've located the McDonalds at the Marina, continue walking until you pass the Cineworld, then turn right by Pizza Hut and continue walking through a tunnel into the car park until you reach a car wash. You eventually reach a concrete walkway, which runs behind the beach. Head for the Electric Railway station and the nude section of the beach is just beyond. Phew!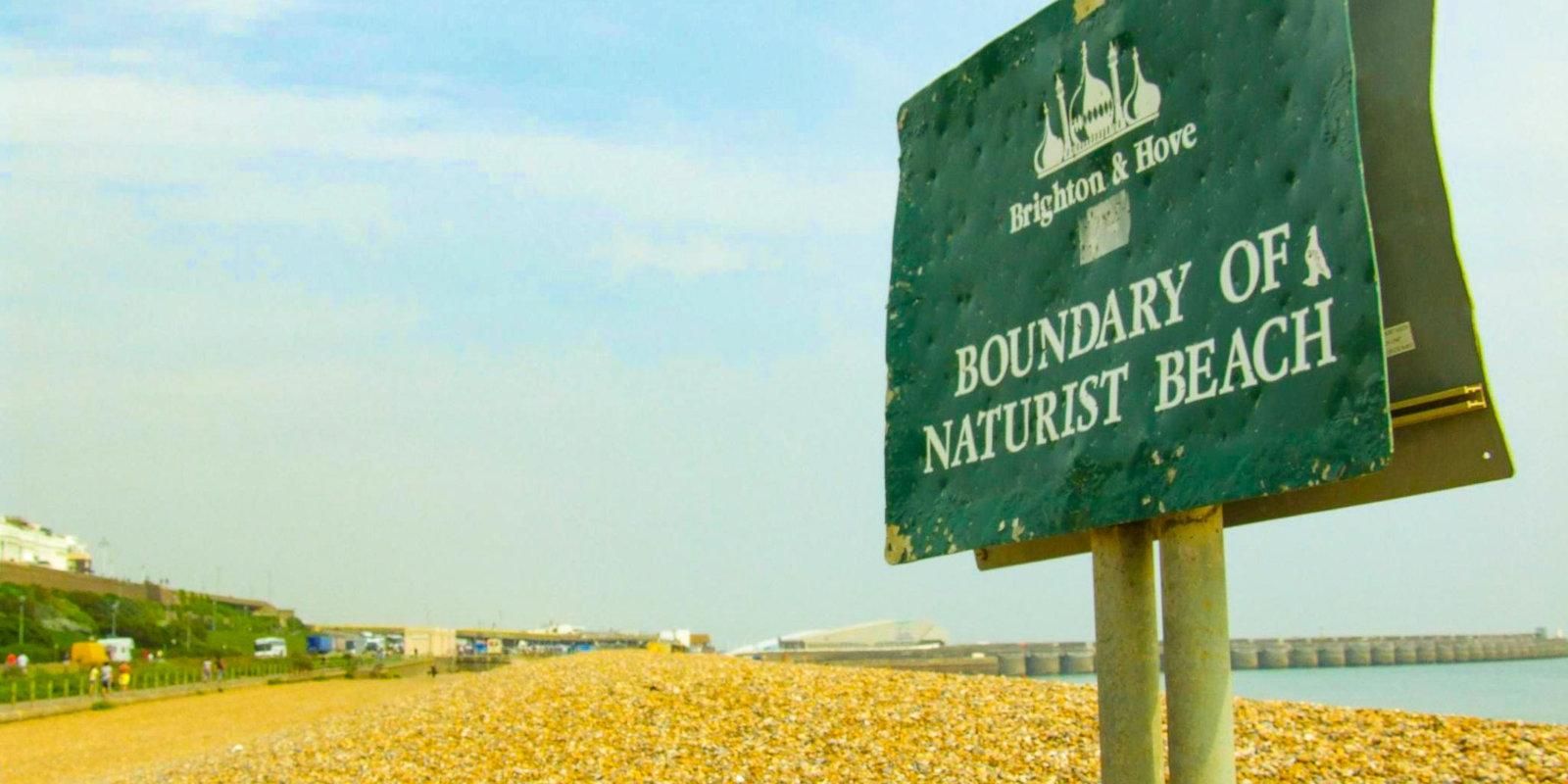 6. Cavallet Beach in Ibiza, Spain
Ibiza may be known for partying in huge clubs but if just you really want to relax in the sun then head to the stunning Platja des Cavallet. This is Ibiza's official nudist beach, especially popular with gays eyeing off all the tanned bodies…
Cavallet Beach is beautifully picturesque, with views of both Ibiza Town and Formentera on a clear day. There are some nice restaurants at the north end of the beach and the (very gay) Chiringay Beach House at the south, with rainbow details flaunted proudly.
When we went, it was the peak summer period of July and packed full of gays of all ages from all around the world. On the beach is also where you will find the club flyer boys hanging around and giving out discounts to that evening's big parties. Despite the crowds, we love that you can still always find a quiet spot at the Cavallet gay nude beach.
How to get to Cavallet Beach: You can reach Cavallet Beach either by driving here (there's parking at the northern tip of the beach) or via a long bus ride from Ibiza Town, followed by another good 20 minutes walk through a forest.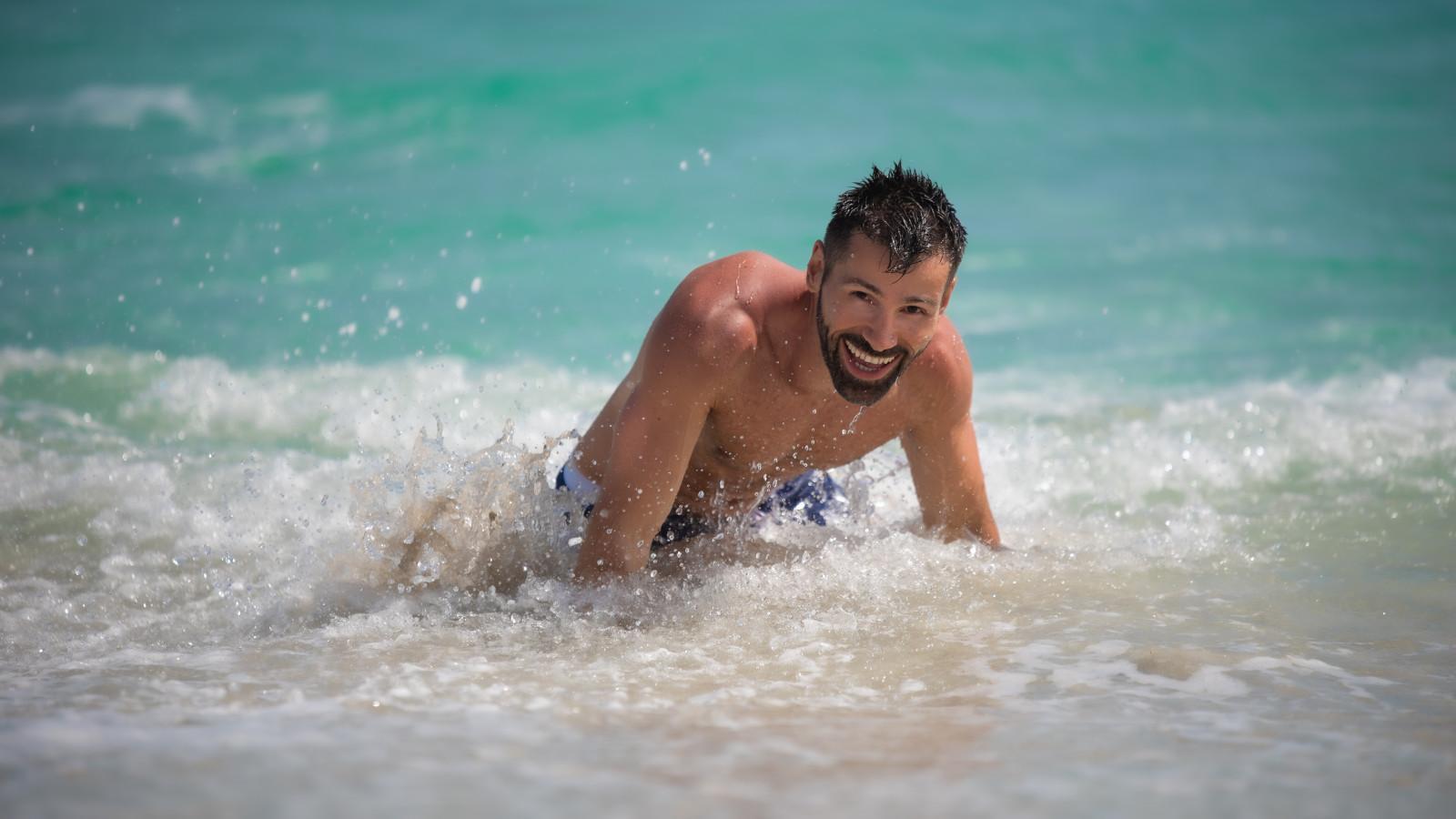 7. Bellevue Beach in Copenhagen, Denmark
Also referred to as Miramar, Bellevue Beach is a lovely clothing-optional beach just outside of Copenhagen. With Denmark being one of the most gay friendly countries in the world, is it any wonder they have one of the best gay, nudist beaches too?
Plotted throughout the beach are the geometrically shaped lifeguard towers. The blue posts, with their retro style build, are a signature on the beach. If you feel up to it, join in on a game of polo – the beach is famous for the sport! Though don't get too competitive, as the Danish are generally more chilled when it comes to playing, and won't appreciate a Monica from 'Friends' style approach.
The site of one of the most popular European holiday destinations in the 1930s, Bellevue Beach has been specially made up throughout the years to become one of the most lavish and stunning spots that it is today. With a cafe lounge area nearby, feel free to grab a coffee or an ice cream in between dips in the water.
How to get to Bellevue Beach: It is located around 10km from Copenhagen center. You can reach it via a short train ride to Klampenborg Station. When you come out of the station, you will soon see the water towards the east. The gay nude bit is by the northern end.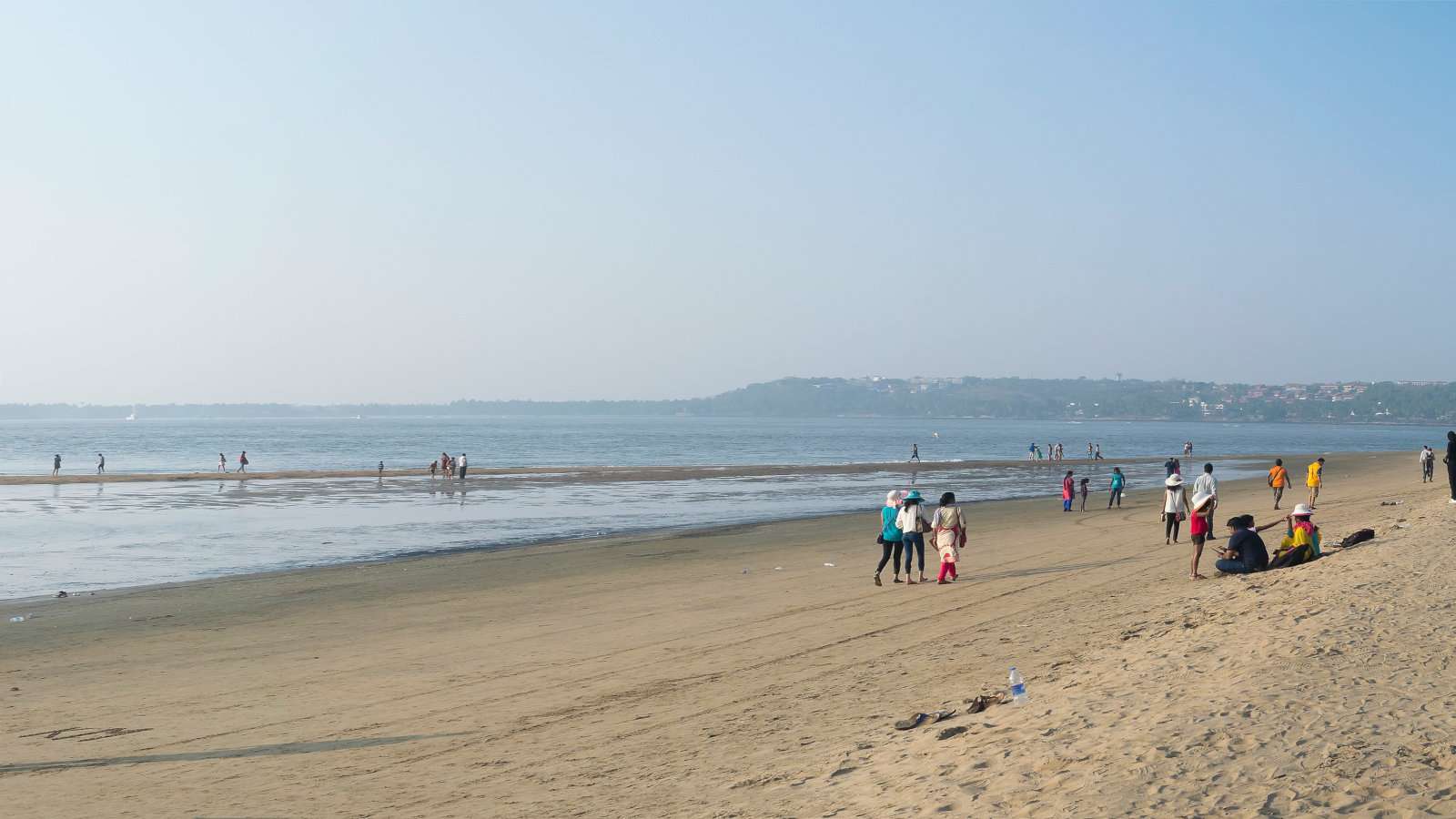 8. Mar Bella in Barcelona, Spain
This beach is like no other! Mar Bella is Barcelona's official gay nudist beach and one of our top picks out of all the gay beaches of Barcelona.
Mar Bella is located in quite a secluded area, so it feels super intimate and cozy even in a big bustling city like Barcelona. It attracts a mixed crowd of all ages, both locals and foreigners. We spotted guys throwing beach balls, playing music, and just laying back under the sun. In terms of nudist boys, it's a mix here of guys showing off their latest Aussiebum speedo versus lads just owning it in their birthday suits.
We particularly love the BeGay Beach Club and Bar here, with lots of rainbow flags flying high, it's a very popular spot for snacks or cocktails. Mar Bella beach also hosts the epic Circuit Festival every August, so there's nothing but parties, hot gay guys, and top DJs as far as the eye can see!
How to get to Mar Bella Beach: Take the metro to Poblenou and from there it's just a 10-minute walk.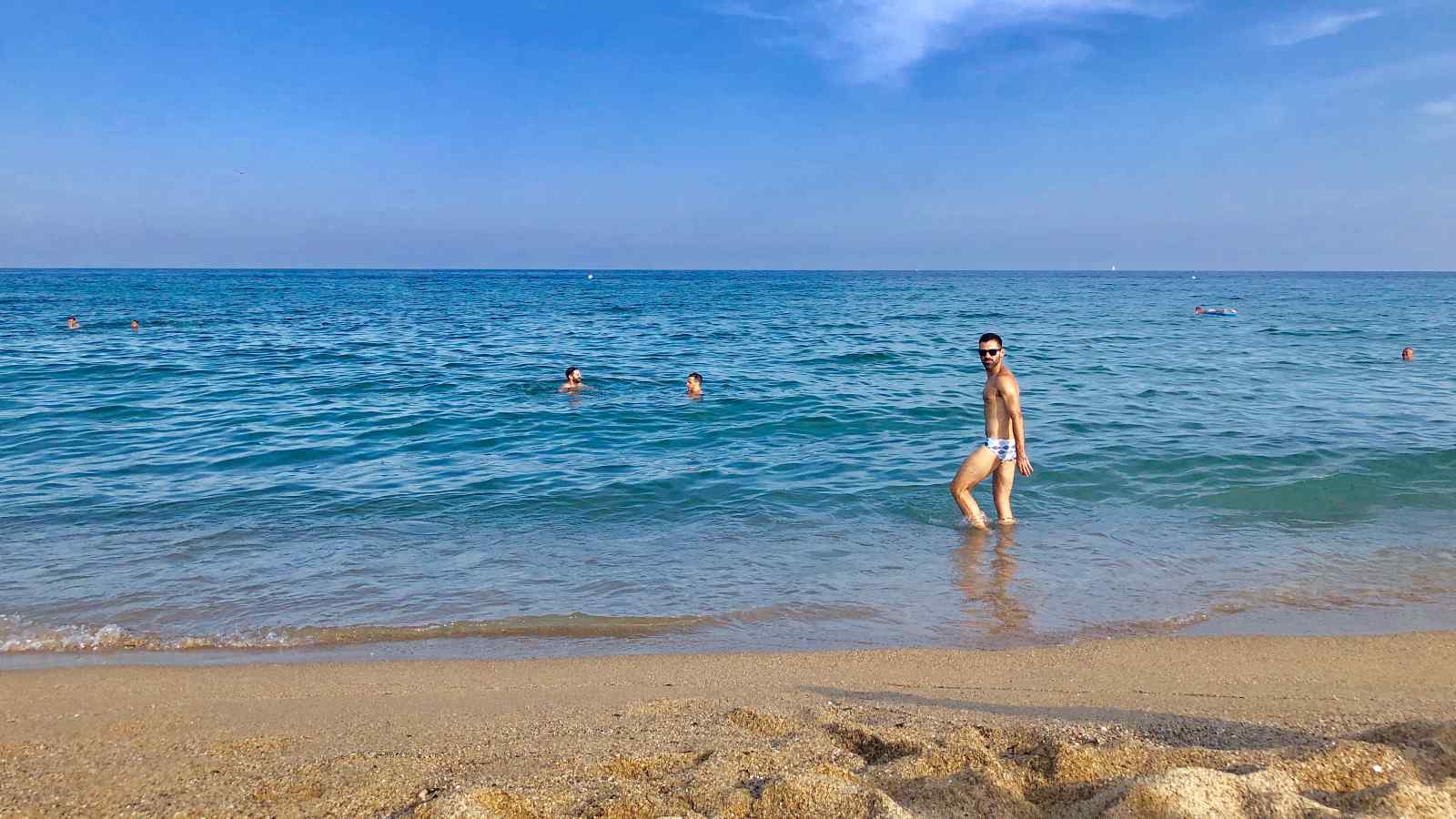 9. Elia Beach in Mykonos, Greece
Mykonos is the gayest of the gorgeous Greek Islands, and Elia Beach is our favorite gay beach on the island! It's also one of the biggest beaches on Mykonos, with plenty of space for renting sun lounges and beach-side restaurants to enjoy.
Elia Beach is located at the southern end of the island, around 6 miles (10km) away from Mykonos Town. It has both a gay section and a nudie section… awww yessss!
The whole beach is pretty gay really but the right-hand side (if you're facing the sea) is the gayest, with plenty of rainbow flags to advertise this. There's a rocky outcrop at the end here and then another small beach where nude sunbathing is allowed. Check out our gay guide to Mykonos for more on how to enjoy the whole stunning island.
How to get to Elia Beach: It's easiest to hop in a rental car or buggy. Sometimes scheduled boat services can take you here during the peak summer seasons. Otherwise, you can reach it by bus, but be prepared for a long ole' windy journey.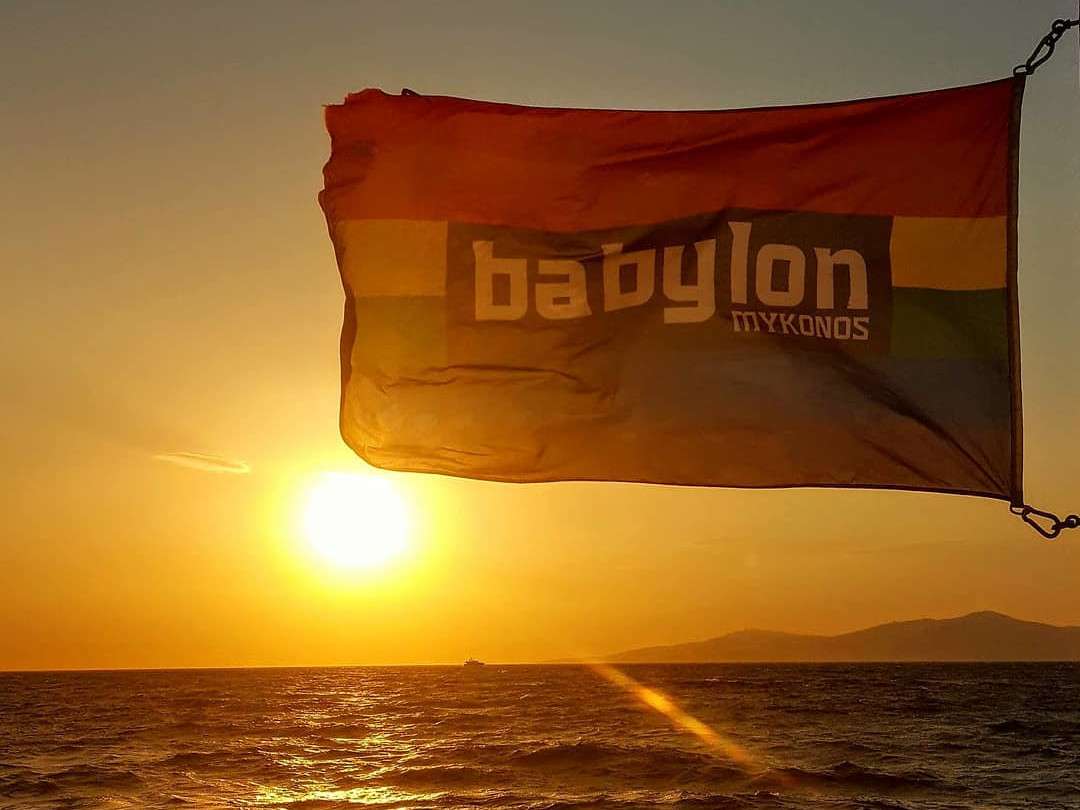 10. Maspalomas in Gran Canaria, Spain
Gran Canaria is the largest of the stunning Canary Islands and has become a gay haven over the years, with a terrific gay scene around the Yumbo Centre in Playa del Ingles. Just south of this is the gay nude beach of Maspalomas by kiosk #7, hidden by the island's famous sand dunes.
The beach is huge, about ten kilometers (6.2 miles) long, with different sections where you'll find families or nudists, and the gays near the number 7 kiosk. There are other kiosks to buy snacks and drinks all along the beach, as well as showers, toilets, etc.
The Yumbo Centre has a great gay scene and if you add in the otherworldly sand dunes (which are great for some gay cruising as well) plus a gay nude beach – well it's pretty much gay heaven! Find out more in our gay guide to Gran Canaria.
How to get to the Maspalomas gay beach: The easiest way to get to the gay nude section of the beach is by crossing the sand dunes in front of the Hotel Riu Palace Maspalomas. First, you have to work your way through the sand dunes, which doubles up as a popular cruising area… We got lost several times here, but if one of you has basic navigation skills (which we don't!), or even have Google Maps to hand (which we didn't!) – then you'll be just fine…! Otherwise, just follow the path of scantily clad gay boys…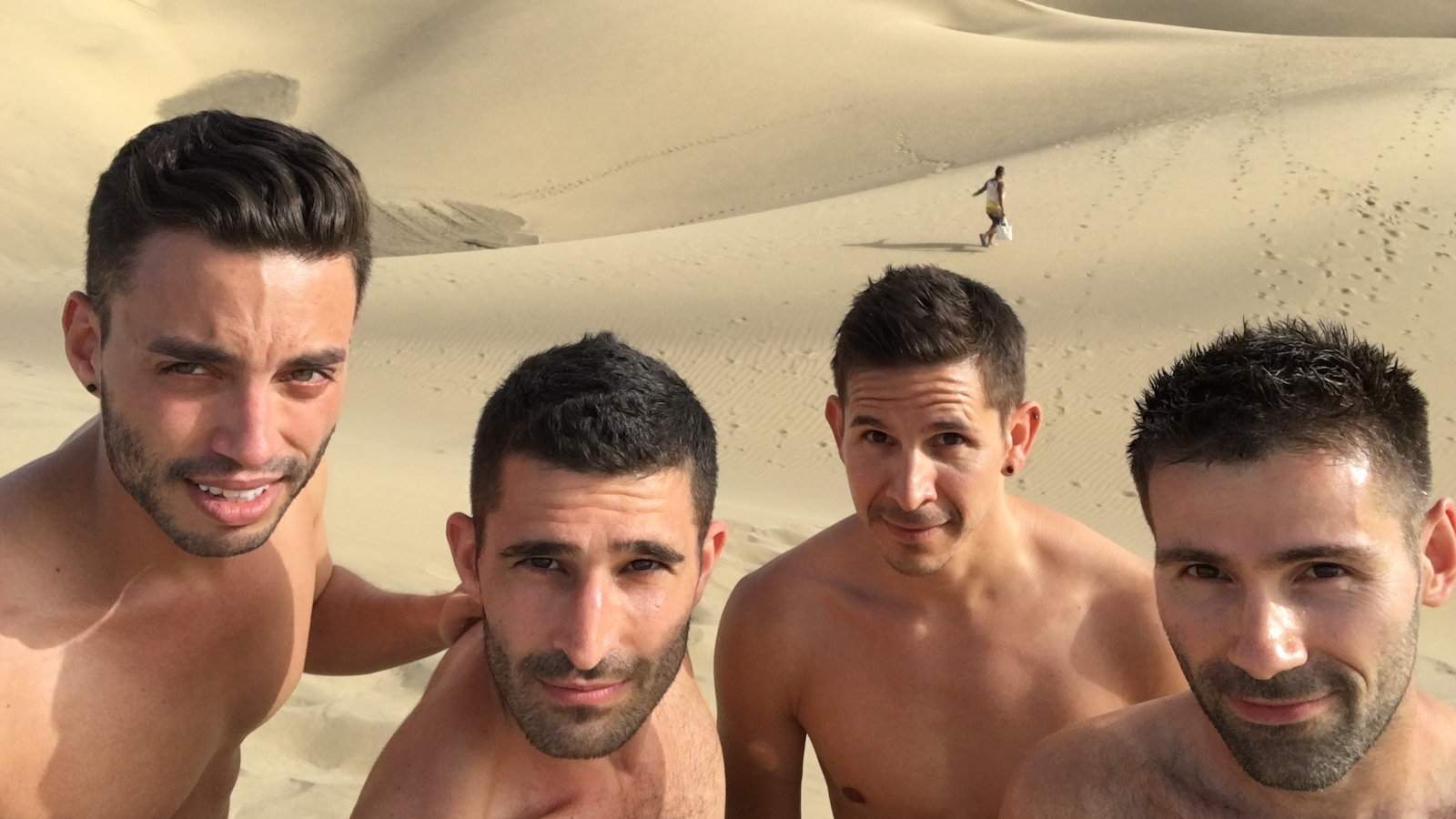 11. Abrico Beach near Rio de Janeiro, Brazil
Ipanema may be the main go-to gay beach in Rio, where all the tanned, muscly, hot Brazilian "Barbie Boys" hang out, but just outside the city is Praia do Abrico, a gay nude haven. It's a lot more chilled here than Ipanema beach, with zero attitude, so you can take your clothes off, lie back and enjoy the beach as nature intended without any judgment from anyone!
In our view, this beach has stolen the show! It's located around 1.5 hours drive from Copacabana on the east end of Grumari Beach, but definitely worth the journey. It's surrounded by stunning mountains, notably, 'the twin brothers' – which can be seen on the western side.
There are always plenty of games happening – even if you're not that into sports, the crowds here are so inviting and engaging that you'll feel yourself becoming the next Sporty Spice within minutes! Try your hand at surfing, the waves here are to di…ve for, and the blue waters feel so relaxing underneath the piping hot sun.
How to get to Abrico beach: The best way to get there is by getting an Uber as it's more affordable and reliable than a taxi from Rio. You could also catch city bus S-20 to a stop that's about 5km from the beach and walk the rest of the way along a paved path or get a taxi from there.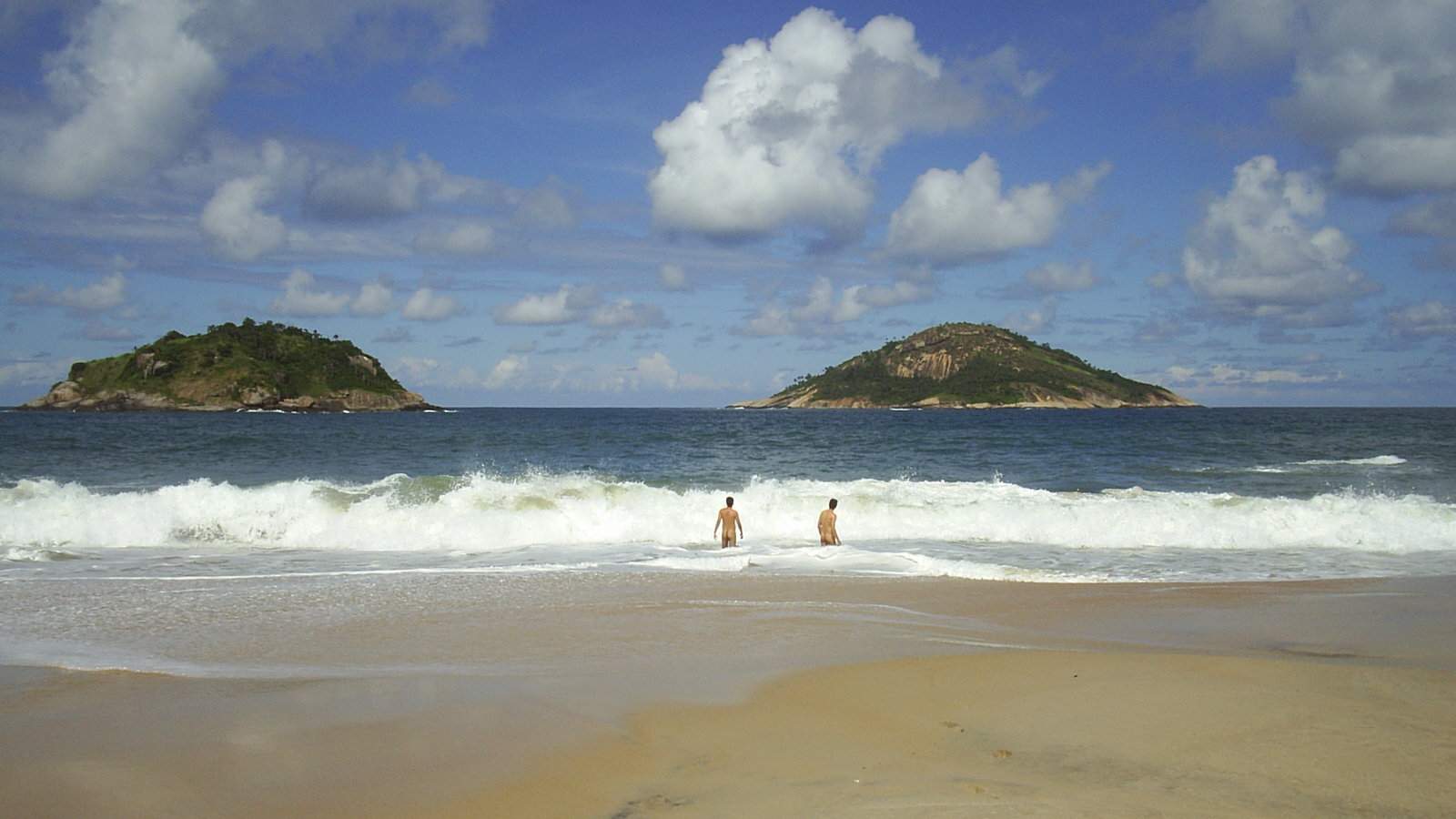 12. Lokrum in Dubrovnik, Croatia
Reached by a ferry service, Lokrum is an island situated 600 meters from Dubrovnik in Croatia. A land of monasteries, botanical gardens, quiet country life…and a fabulous nudey beach! The whole region basks in culture and history. In fact, Maximilian, the former Austrian archduke, once spent a holiday here.
It's safe to say you can go without any clothes on the beaches anywhere along the island's coast – most locals go there to bathe or to relax. The gay section can be found on the east side. The bay offers great shelter, so you can soak up the sun and lap up the waters in peace.
While it generally has an open atmosphere, be wary that Croatia still isn't the most progressive country in the world. Displays of affection may be ok at the gay beach of Lokrum, but take care elsewhere in Croatia as homophobia is still prevalent across the country. Nonetheless, Croatia remains a favorite stopover amongst some of the best gay nude cruises.
How to get to Lokrum beach: There are ferries from the Dubrovnik harbor to Lokrum Island every 30 minutes. Once you reach Lokrum head to the left from where you get off the ferry and look for signs pointing to the HKK Beach which is the nude beach.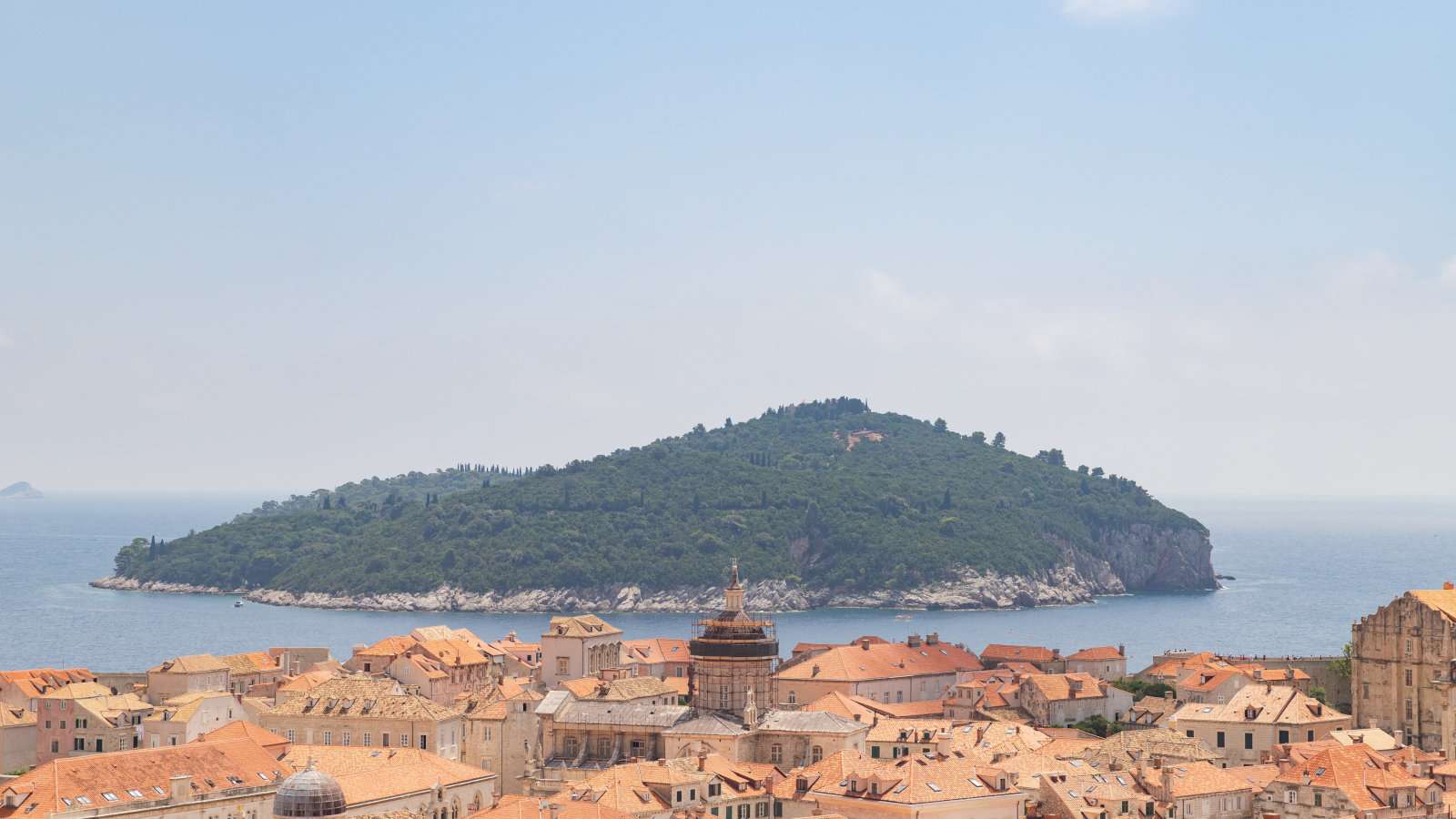 13. Mari Pintau on Sardinia Island, Italy
In what translates as 'the painted sea', the Mari Pintau beach certainly feels like a masterful work of art. It is located halfway between the picturesque town of Cagliari and Villasimius, next to the Kala e Moru beach on Sardinia Island.
This beach is not a sandy beach, it is covered in small round stones, so bring flip flops or sandals to avoid discomfort! With a nearby kiosk bar, you'll get delicious foods and helpful tips on how best to spend your time on the beach. We also love this beach because it is southwest facing, which means stunning sunsets every evening.
Plus, you can get nude! Surrounded by the lush Mediterranean bushes, we felt like a true Adam and Steve parading around the Garden of Eden.
How to get to Mari Pintau beach: If you're exploring Sardinia by car then you could easily drive to Mari Pintau Beach, although there is only parking on the side of the road. Otherwise, bus line 101 between Cagliari and San Vito stops off in Geremeas from where it's a short walk to the beach.
14. Chihuahua Beach in Uruguay
Being one of the most gay-friendly countries in South America, Uruguay was bound to have a stunning nudist beach nearby. Playa Chihuahua can be found just outside gay party city, Punta del Este.
Play by day. Party by night. Visiting this beach in the AM and the PM is like seeing two different worlds. In the morning, kids can be seen frolicking in the sea, building sandcastles, with parents reading under beach umbrellas. By night, all the gays come out of the shadows for an epic party!
Music. Dancing. Laughter. It's like the magic of the club being brought outdoors. So popular amongst younger crowds, it wouldn't be totally out of place to see a famous face or two amongst the festivities. And the fact that the beach is clothing optional makes it so much better!
How to get to Chihuahua Beach: The easiest way to get to Chihuahua Beach from Punta del Este is driving if you have your own hire car or getting a taxi. Read more about things to do in Punta del Este in our Uruguay travel itinerary guide.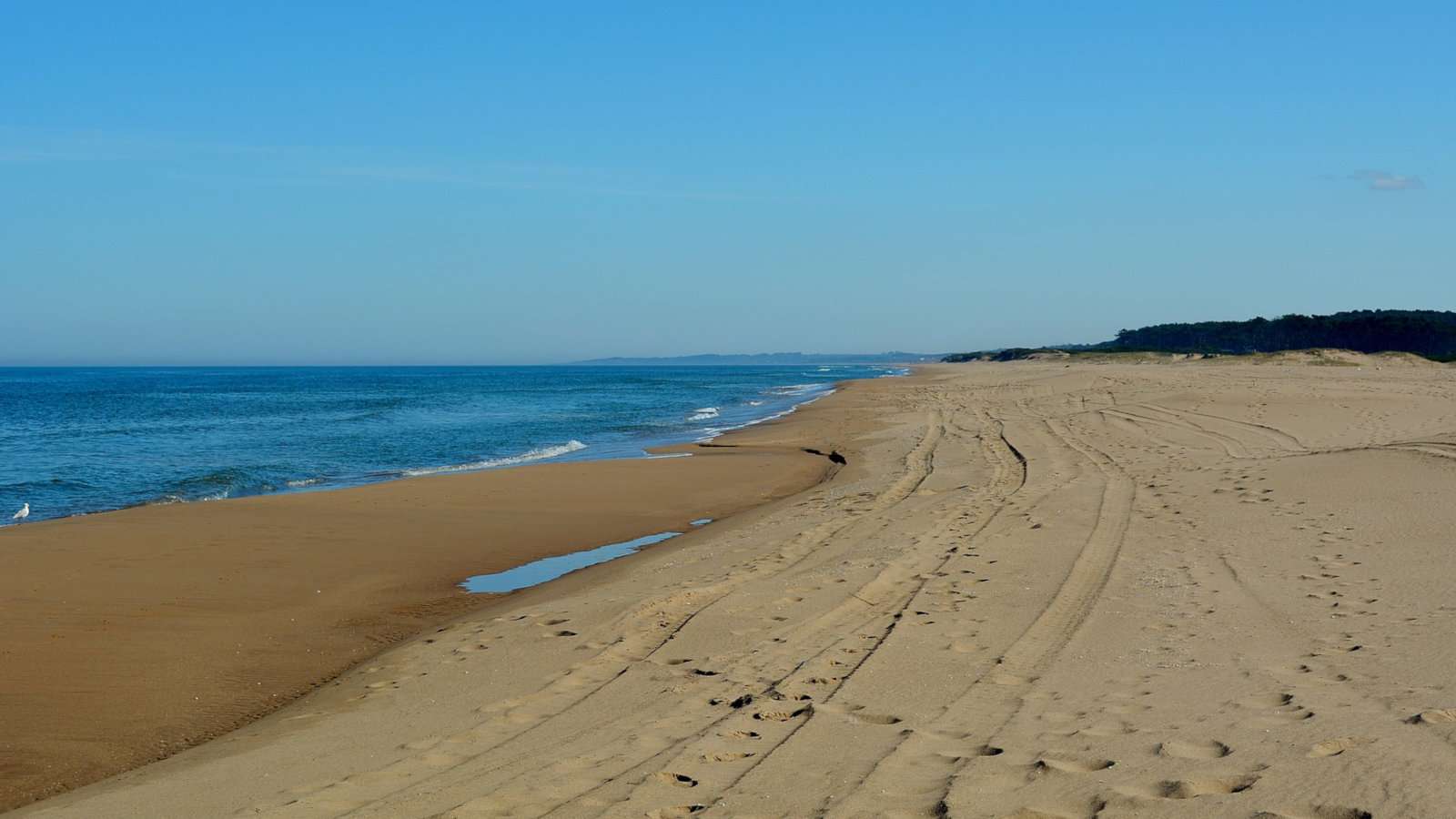 15. Beach 19 near Lisbon in Portugal
Officially called, "Praia de Bela Vista", is not only one of Portugal's most famous naturist beaches, it's also one of the best gay beaches. We particularly love it because all those hot Portuguese local lads in Lisbon head here after work or on weekends for a bit of beach hanky panky fun…
Beach 19 is located at the southern end of Costa da Caparica. It has a lot of cover from dunes and forest, where all the action happens. Cheeky playtime aside, it is a fantastic spot for good old fashion sunbathing in your birthday suit. Note that not everyone here is naked, and if you're not feeling it, then it's not expected. The point here is to feel completely free without any pressure – precisely the reason why we love it so much.
The only thing we'd say is the water can get quite rough here, so do be careful! This is the Atlantic Ocean after all – see the video below to get an idea.
How to get to Beach 19: The easiest way to get to Beach 19 from Lisbon is by taxi. It costs around €20-30 each way and takes around 30 minutes. You used to be able to use public transport in the summer months, but this has sadly discontinued in the last two years or so. A taxi or Uber is the best way now.
---