You've also been WOWed by the new Wonder Woman film right? Those stunning scenes where Diana grows up with the Amazon race of warrior women on the hidden island of Themyscira…that was all filmed along the Amalfi Coast.
The Amalfi Coast is a UNESCO World Heritage site, consisting of 30 miles (50km) of coastline along the southern edge of Italy's Sorrento Peninsula, in the Campania region.
As well as the rugged scenery like those scenes of Themyscira island from Wonder Woman, there's also small beaches, pastel-coloured fishing villages, grand villas, terraced vineyards and cliffside lemon groves. To invoke the Diana and Captain Steve Trevor in you, here's our 5 favourite romantic things to do in the Amalfi Coast.
Stay in a 13th century Franciscan monastery
During our travels, we always seek out unique places to stay, like Flower Island in the Philippines, the romantic retreats in the Sacred Valley of Peru or the countryside estancias in Patagonia, Argentina.
The Amalfi coast has a rich history with strong cultural influences dating all the way back to the Ancient Greek Empire. As such, there are many unique architectural remains, some been converted into charming hotels.
One of our favourites is the secluded Hotel Luna Convento, a former Franciscan monastery, built in the 1200s. It lies dramatically tiered along the cliffside, overlooking the ocean, with stunning views along the Amalfi Coast. It's bursting with character and extremely popular with honeymooners, which is why we've featured it as one of our favourite things to do in the Amalfi coast.
Hotel Luna Convento is one of many unique luxury hotels to stay in the Amalfi coast.
Day trip around Capri island
Capri island has alway been famous for being the playground for famous artists, writers and movie starts, with the likes of Chilean poet Pablo Neruda, Jackie Kennedy and more recently Beyonce, Mariah Carey and Rihanna spotted here. As well as being celebrity rich, it's also one of our favourite romantic things to do in the Amalfi coast
Highlights on the island include the chairlift to the top of Monte Solaro in Anacapri for views of the Sorrento Peninsula, walking back down to the marina on the Phoenician steps, shopping in the designer shops in Capri town and lunch at one of the many highly rated restaurants.
Whilst it can get quite crowded on Capri, particularly in the busy summer months, we recommend coming early in the day and hiring a boat to take you to one of the secluded beaches around the island. To reach Capri island, it's a short boat ride from Amalfi town or Positano's marina.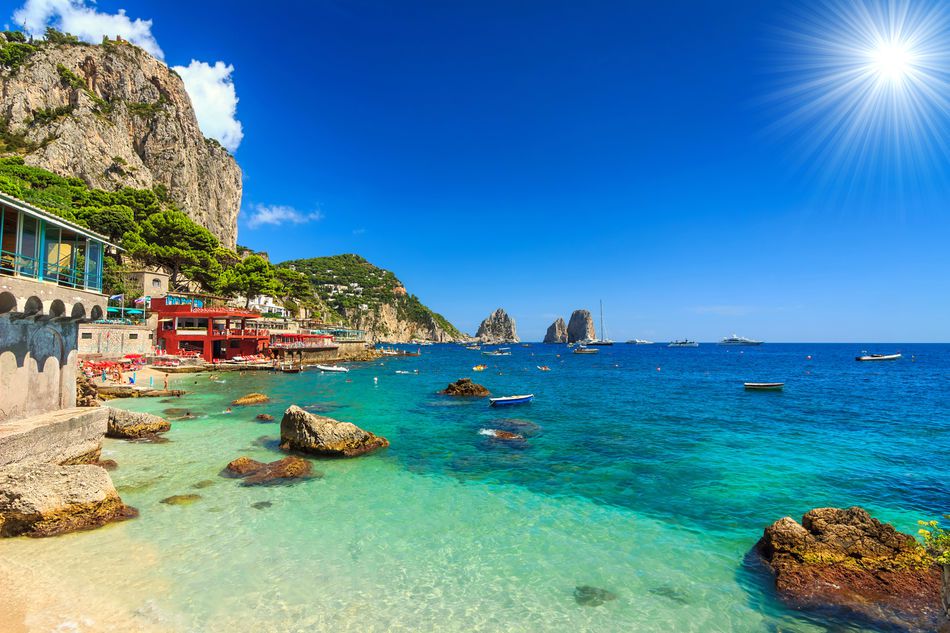 Watch the sunset from Positano beach
Positano is one of the most picturesque and instagrammable villages along the Amalfi coast. It is built on an enclave on the face of a hill and winds down towards the water. The town itself is fun to explore with steep steps, cobblestone streets and ancient churches.
The real highlight is the sunset view. We recommend heading to a somewhere like Franco's Bar for a cocktail to take in the magnificent sunset together. This is perhaps the ultimate romantic things to do in the Amalfi coast, and where many wedding proposals have been made!
Limoncello tasting
The Amalfi coast is famous for its lemons – the sfusato amalfitanos to be exact. The yummy sweet tasting Limoncello liquor is made using these prime lemons, which are less sour than normal lemons and rich in essential oils, which gives the Limoncello its unique aroma and flavour.
The first lemon trees, were introduced to the Amalfi Coast during the first century BC and spread further inland. They were initially used to provide vitamin C on long sea voyages to prevent scurvy and over the last two centuries, they've grown in popularity even more.
You can do a lemon tour in a factory like the Amalfi Lemon Experience to learn more about them and try freshly made limoncello before it's shipped to all the many souvenir shops lining the streets of Amalfi town.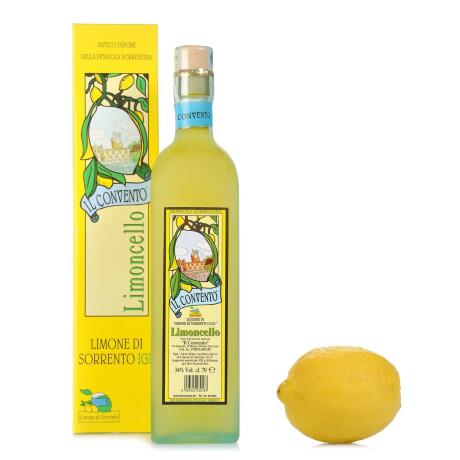 Fine dining in a romantic Italian restaurant
There are many highly rated fine dining restaurants along the Amalfi coast which you'll want to include in any romantic itinerary here.
We were particularly impressed by Eolo Restaurant, which has beautifully presented delicious food with an experienced sommelier to hand to help with wine selections. It is also famous for its views of the area, especially if you manage to secure one of the sought-after tables by the front balcony.
For more inspiration check out our romantic things to do in Italy and also for Sicily and our favourite gay nude beaches in Italy.
OUR FAVOURITE TRAVEL TIPS
⭐️ TRAVEL INSURANCE — We recommend you always take out travel insurance before your next vacation. What happens if you suffer from illness, injury, theft or a cancellation? With travel insurance, you can have peace of mind and not worry. We love World Nomads travel insurance and have been using it for years. Their comprehensive coverage is second to none and their online claims process is very user friendly.
⭐️ SAFETY & SECURITY — All travelers can sometimes encounter danger when traveling. CloseCircle is your "virtual body guard" mobile app which provides security alerts and support wherever you are in the world. They have a 24/7 emergency response team monitoring their users who will contact you immediately if the SOS swipe button is activated. Support can include anything from practical advice, to free evacuation from areas with extreme weather or security risks. You can read more about CloseCircle in our article about how to stay safe whilst traveling.
⭐️ ONLINE ANONYMITY — A VPN (Virtual Private Network) is a must in many countries: it allows you to surf anonymously and maintain your privacy whilst traveling. You'll particularly need it in countries where dating apps are blocked by the government. We recommend ExpressVPN, a reliable and cost effective service which we used and loved during our travels.
⭐️ HOTELS or APARTMENTS — When we plan a trip, we always look for the best hotel deals. We love Booking.com because not only do they have a comprehensive listing of accommodation options, they also offer the best prices. Added bonus: they provide 24/7 support and free cancellation for most listings.
⭐️ SIGHTSEEING and ADVENTURES — When we travel somewhere, we like to seek out the best experiences, whether it is cooking with locals in Bangkok, hiking on a glacier in Patagonia, or going on a wildlife safari in Sri Lanka. Our favorite place to look is GetYourGuide because they have over 30,000 highly rated activities, a user-friendly booking process with free cancellation and a 24 hour customer support.
This article contains affiliate links. If you click on them, we may receive compensation which keeps our website alive and helps us bring you to more destinations.