Local gay boy Jesus from Barranquilla gives us the lowdown about gay Colombia and what day-to-day life is like for the LGBTQ community of Colombia.
Despite its sordid history with the cartels, Colombia has undergone a huge transformation to not only become one of the most gay friendly countries in Latin America, but in the world.
Catholicism is still strong here and society is largely conservative, but despite this, gay marriage was legalized in April 2016, with the first gay wedding taking place in Cali back in May 2016. In addition, Congress passed a law banning discrimination based on orientation in 2011, adoption was legalized in 2012 and the right to change legal gender has been in place since 1993. And if that wasn't enough, Colombia just keeps on getting gayer, electing its first lesbian mayor in October 2019.
Bogota and Medellin each have a thriving fun gay neighborhood, especially Chapinero in Bogota where you can find the mega gay club Theatron – the largest gay club in Latin America. As a gay couple traveling in Colombia, we were so pleasantly surprised by how gay friendly Colombia is. We felt extremely welcome and never had any problems anywhere.
In Cartagena, we met Jesus, who is an artist and a guide, who told us more about his gay life in Colombia and what it's like growing up by the coast in Barranquilla.
Hola Jesus, welcome to our blog, please introduce yourself:
Hey guys! I'm Jesus from Barranquilla in Colombia and I'm 29 years old. I grew up by the coast in Barranquilla and also in Cartagena.
I am working on a project with my friend called Taivis called "El Estudio de Adan", which is a series of stories and photos of Colombian men talking about their masculinity. The aim is to break the concept of machismo culture and to embrace all different aspects of masculinity.
Are you out to your friends and family?
Yes completely. First I came out to my friends when I was a teenager living in Barranquilla and then to my family in my early twenties. They were extremely supportive and weren't too surprised when I told them. For example, when I was around 12/13 years old, I would gather all my family at my uncle's house to watch and dance reruns of Cher's concerts.
I have of course had to educate them along the way with a few things, such as my mother's reaction at first was "but you don't look a loca" (Colombian slang for a very flamboyant and camp man) to which I had to explain that not all gays are screaming fairies.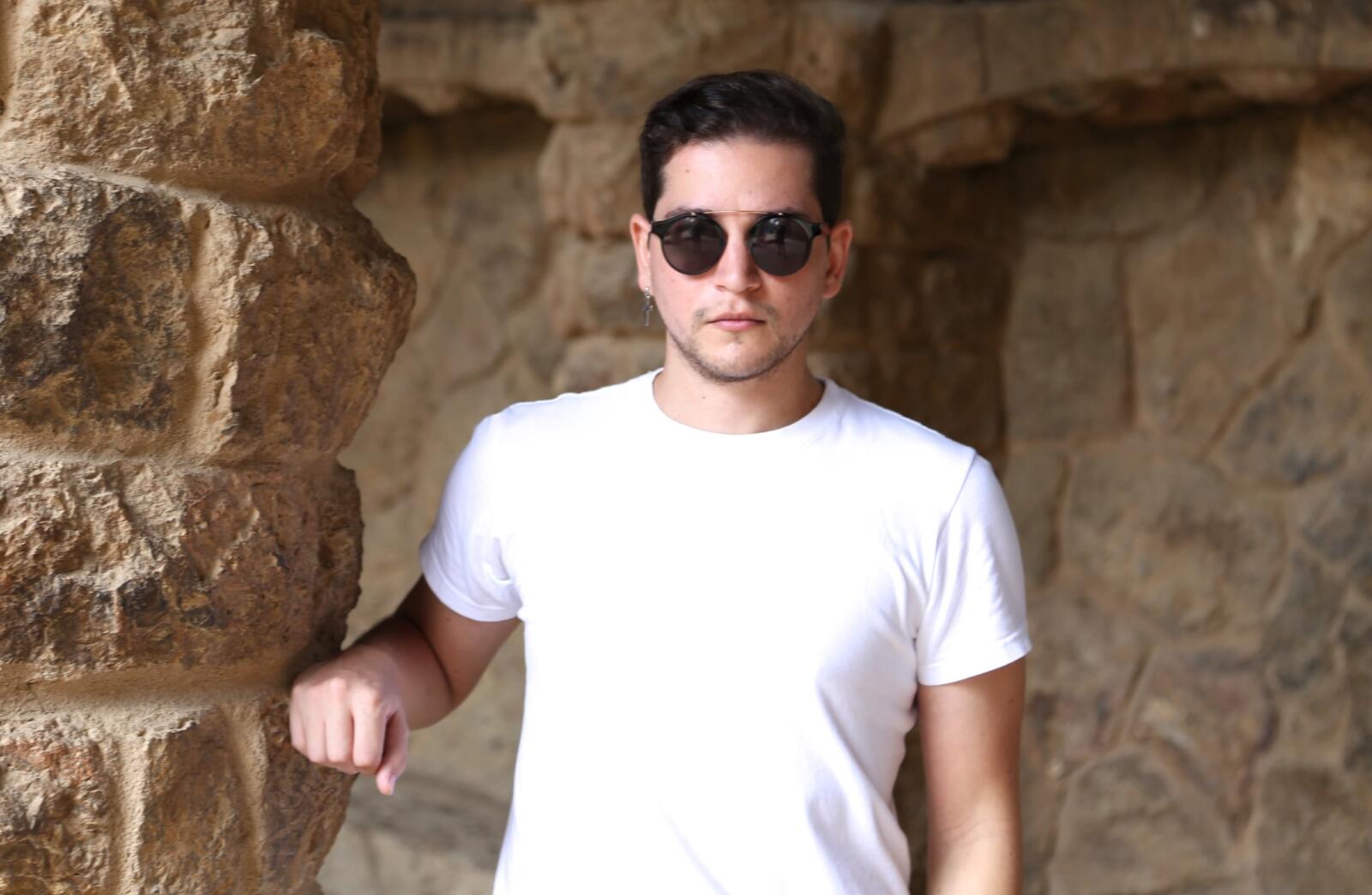 Have you ever experienced any homophobia?
When I was around 8 years old, I was bullied by a guy. For example he would choke and hit me and then try to kiss me. This scared me a lot, especially as it was my first erotic interaction with men, so it kinda messed up my view of what homosexuality was. Today I'm able to look back on this and laugh.
One very sad story of homophobia I experienced was when I was 24 years old: I was friends with another guy who was from a small town near the coast of Colombia. We used to party together and hang out in Barranquilla. But suddenly one day I discovered he was victim of a homophobic assault and died, but what made it even sadder was that when the story broke out in the local media, his family had altered the news to make it sound like him passing away was a result of gang violence. They didn't want society to know he was gay and that this had been an homophobic assault. They were ashamed of it and wanted to hide this side of him. I was so shocked and it completely broke my heart. At the same time it inspired me to take a more proactive approach within our LGBTQ community to raise awareness and prevent something like this from ever happening again!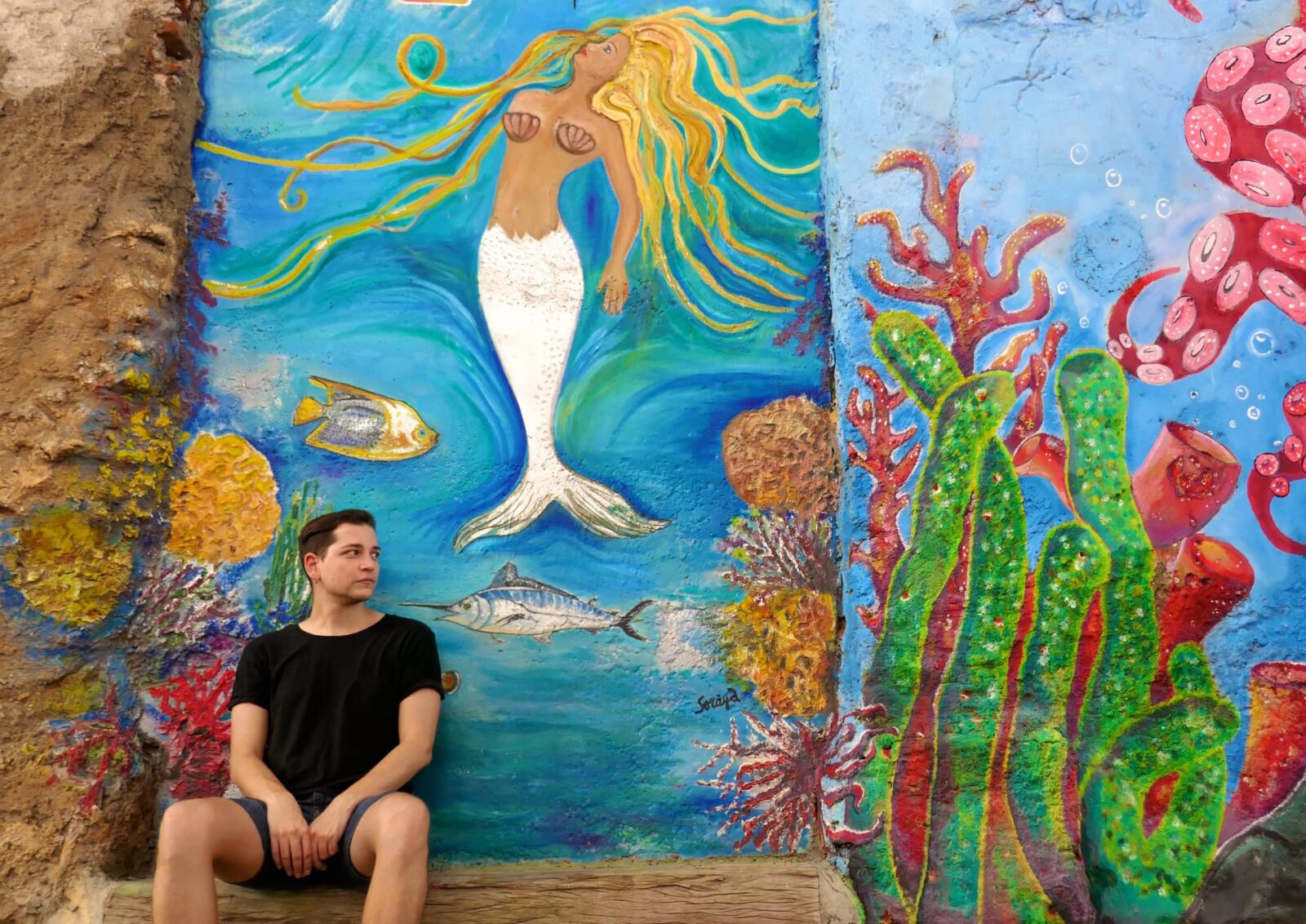 What's it like growing up gay in Colombia?
It was harder when I was younger, mainly because there was a lack of decent gay role models that I could relate to in the media. We only had things like the "Queer as Folk" series, which portrayed a very limited spectrum of 5 gay types of men. In our local media, we had no good LGBTQ role models. If there were any, they'd be more clown-like characters, such as an over-the-top super camp hairstylists.
Nowadays we have many more gay icons in the media and not limited to exaggerated stereotypes. This has raised awareness massively of the gay community to show society that we are very normal. In addition, we now have access to the international press via the Internet, YouTube etc, which wasn't as prevalent when I was growing up. So for a young gay boy growing up in Colombia today, his awareness of what homosexuality is is not limited to bad stereotypes, and he'll see, for example, what it's like living as a gay man in San Francisco or Madrid and he'll realise that's what he wants to aspire to.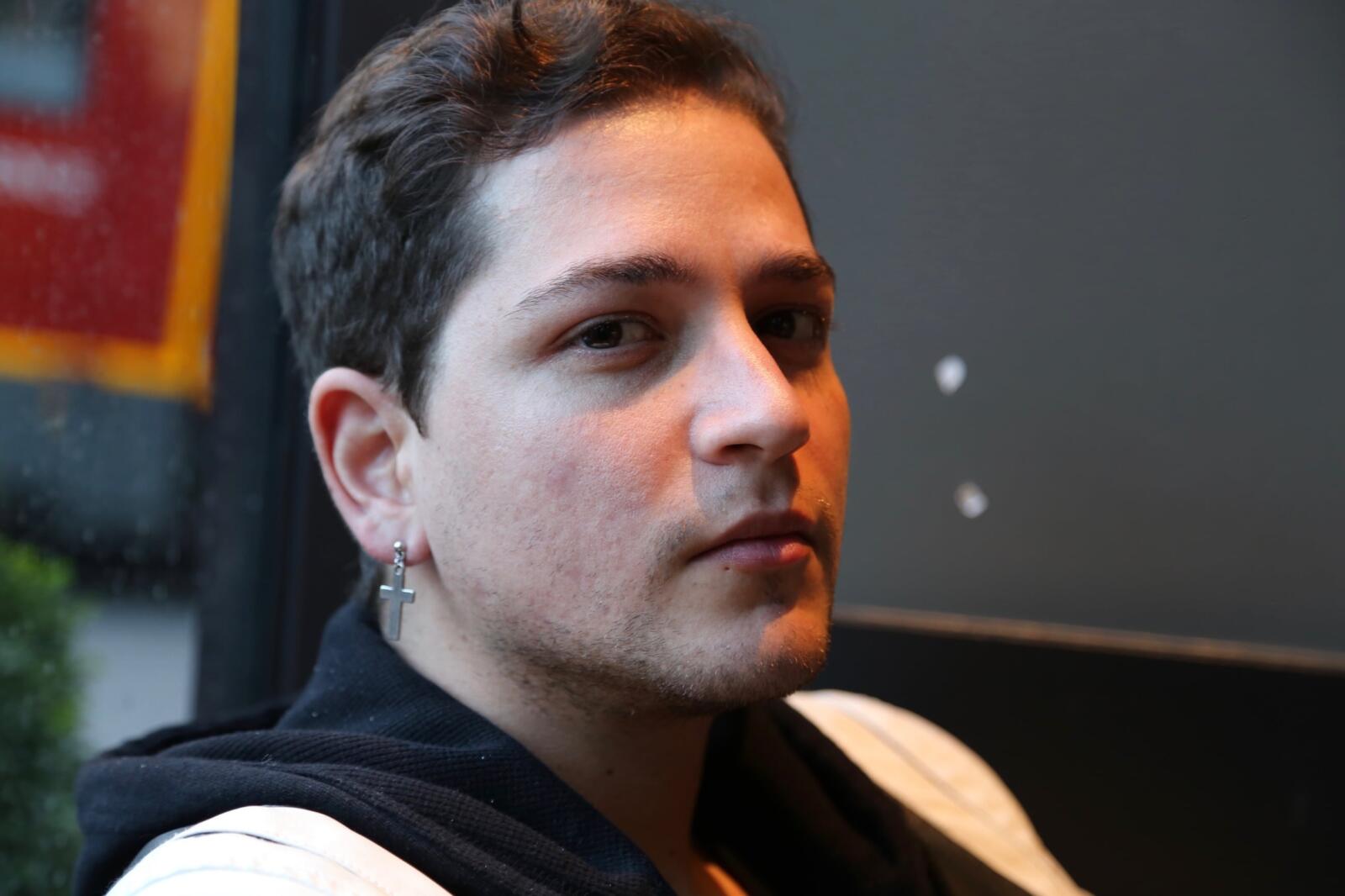 Why do you think Colombia is so gay friendly?
Colombians are so mixed and diverse. There is no one "type" of feature or skin colour here. As a result we don't really have much racism, which has led to society being more tolerant and accepting of one another, despite it being so staunchly Catholic. Of course, we still have a lot of "machismo culture", particularly by the coast.
Another reason is that Colombia is kinda like the backyard of the USA because we have a lot of trade and tourism with them. So whatever happens in the States, we are heavily influenced by it here. During the Obama years, there was a lot of progressive change for the LGBTQ community in the USA, which positively impacted on us, culminating in our equal marriage laws being passed in 2016.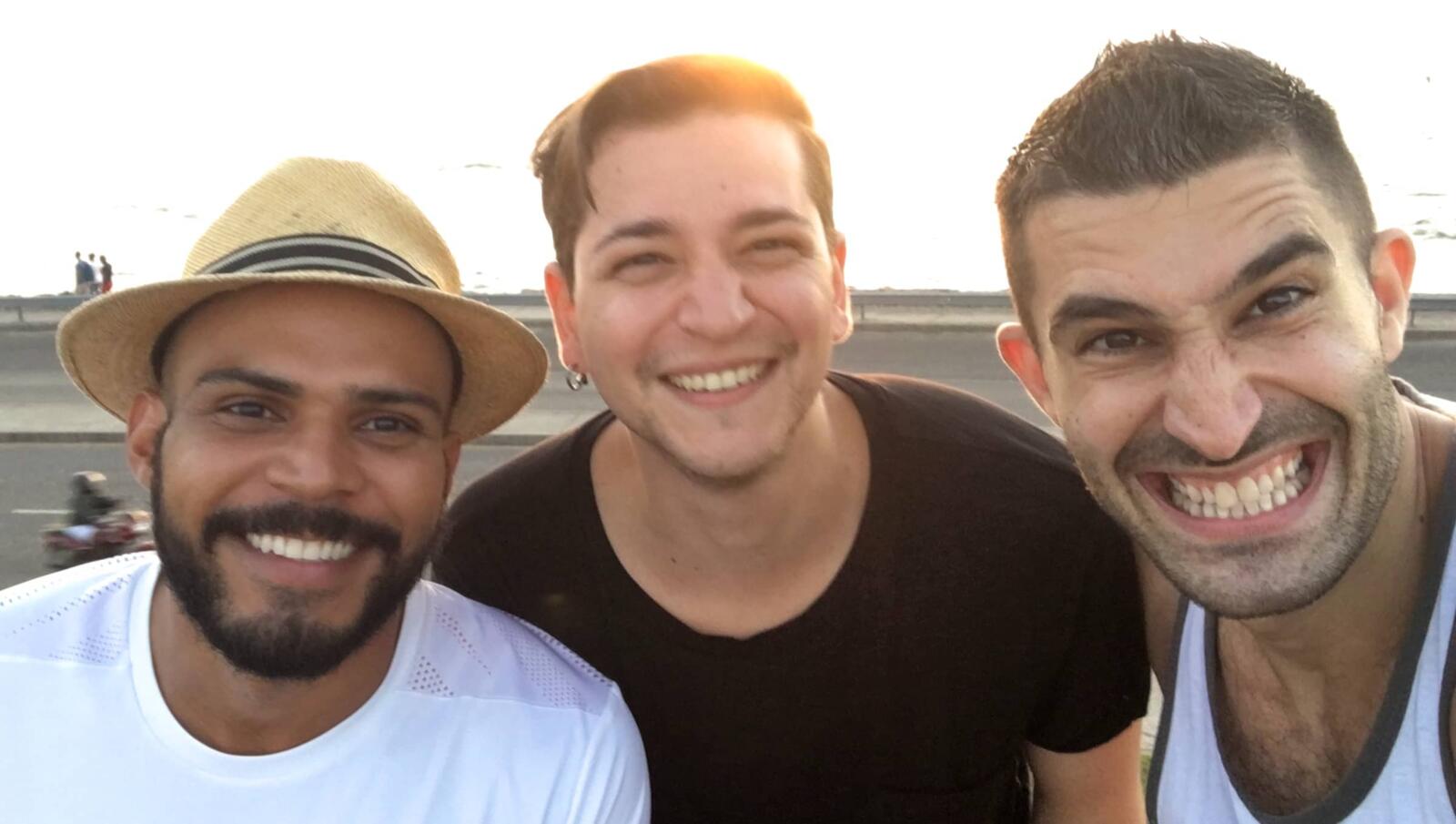 How did you meet other guys growing up?
When I was around 14/15 years old, there used to be a website called "Latin Chat", which predated ManHunt. This was the main online gay dating website in Latin America and it was so huge that you could find people close to or even inside your own city. Now, everyone uses gay dating apps like ManHunt and Grindr.
Where is the best gay scene in Colombia?
I love the gay scene of Bogota, especially Theatron club. It's huge – a paradise for the gay boys. I also love the gay scene of Medellin, which has a fun gay club called Viva. We have a small gay scene here in Cartagena with bars like D8 and Le Petit. But by far my favourite is a night out at Theatron, which I highly recommend!
Are there any not-to-miss gay events in Colombia?
Absolutely! Firstly most cities will have a gay pride parade in June/July/August. The largest ones are in Bogota and Medellin. The gay pride of Cartagena coincides with the "Circuit" style festival called "Rumours".
My favourite gay festival in Colombia is the Halloween fiesta that take place in Bogota. It's amazing – everyone really dresses up for it and it's alway so much fun.
Another festival I love is the annual carnival in Barranquilla in February. As part of this there is one day for the LGBTQ community, which is always the most colourful and popular. It takes over the entire city, everyone joins in, dresses up for it and partying continues through the night till the early hours.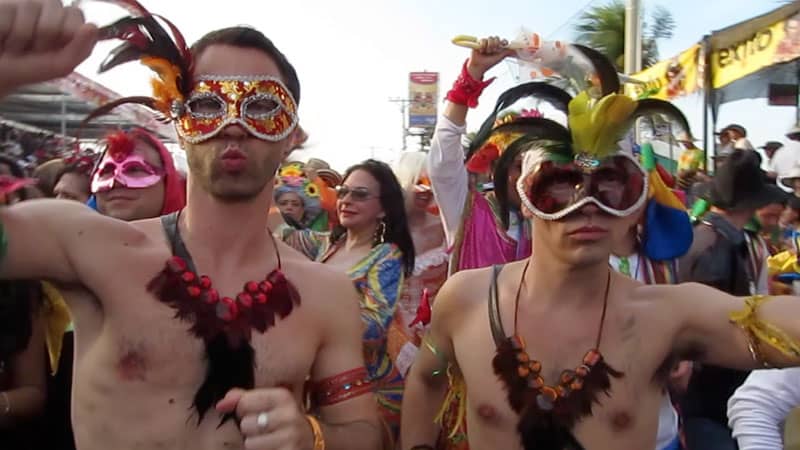 Where would you take a date for a romantic weekend in Colombia?
My ideal romantic weekend would be to Playa Manta, an island near Cartagena. It's absolutely gorgeous and completely isolated, with no civilisation, absolutely nothing around other than the horizon of the sea. We would enjoy the sunset here together, which is stunning.
In September, I love going to the Bay of Cholon, when there are lots of plankton that make light when you touch them. I once went skinny dipping here with a date at night. It was so magical and very romantic: everything was pitch black, complete darkness, except for the light coming from the plankton and from the moon up above.
Are there any famous gay Colombian celebrities?
We have a few, but sadly many are in the closet because an element of fear still persists in the Colombian entertainment industry that coming out could negatively impact your career.
Gina Parody is a popular lesbian politician and senator. She was the victim of an awful homophobic scandal when she was the Minister of Education: she had a plan for teachers to receive a book with instructions on how to help and support young teenagers dealing with gay issues, but in a very proper professional way. Sadly the books were hijacked and the initial content was removed and replaced with adult content! These tampered books were then delivered to the schools, which made it seem like she was trying to push a gay agenda to "convert" the children.
Brigitte Baptiste is a famous transgender woman, who is also a biologist and renowned expert on biodiversity. Another famous gay Colombian "celebrity" is Conchita Wurst. Whilst the singer is Austrian, the persona is a lady born in the mountains of Colombia who married a French burlesque dancer.
And one Colombian celebrity we all wish is gay is handsome singer Maluma. Although he's publicly denied it, many of us say he's in the closet, secretly hoping he'll come out one day.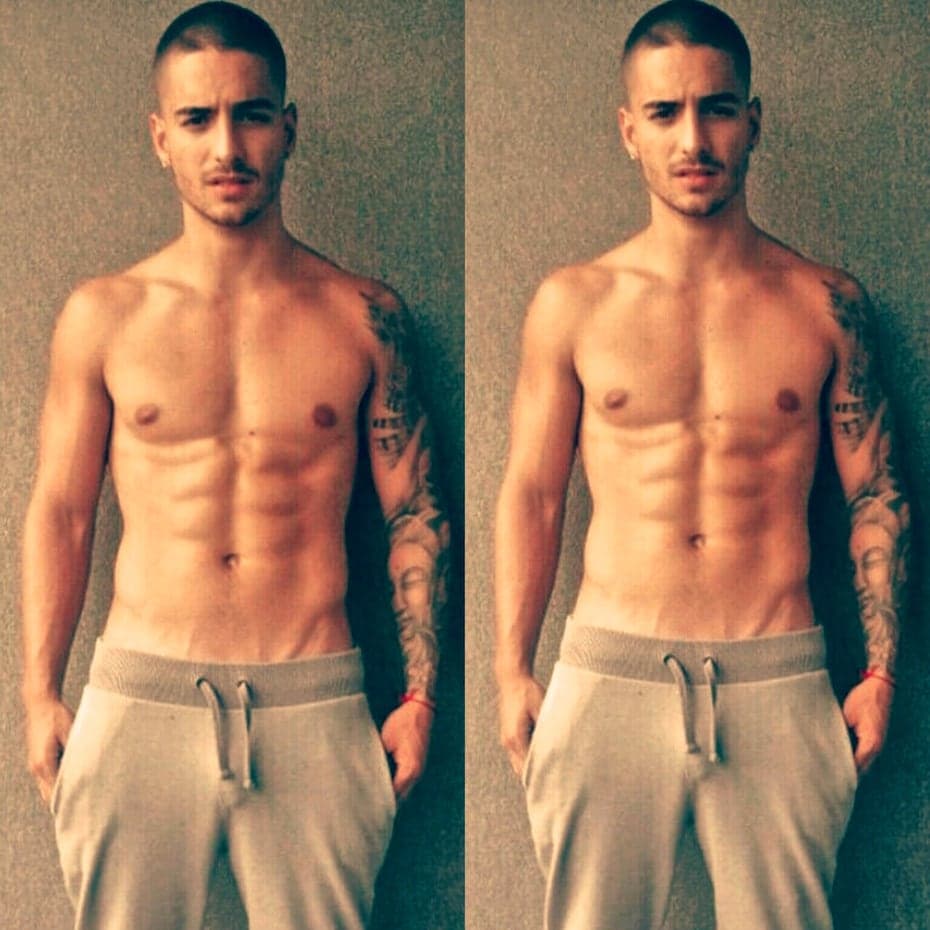 Any gay Colombian slang words we should know?
There are many we use. For example, we use "chévere" for "awesome!", and a party is a "rumba". Another popular one is "no dar papaya", which literally means, "don't show off your papayas", ie don't show off your possessions otherwise they'll be stolen.
Other slang words include "pojito" (twink), "flete" (sugar daddy) and words for big dick include "vergota" and "cola".
A "cigaronnes" is a guy who leads a very heterosexual life, but loves having relationships with other men: he likes to go to gay clubs, fool around with trans girls and even gay guys, but would never establish any emotional relationship with them. Just fun. We have quite a lot of "cigaronnes" in Barranquilla.
Finally, "peladis" is a fun slang word we use here by the coast. So if I'm on Grindr, super horny and hook up with an average guy who doesn't have any decent qualities and you're too ashamed to introduce him to your friends, he's a "peladis".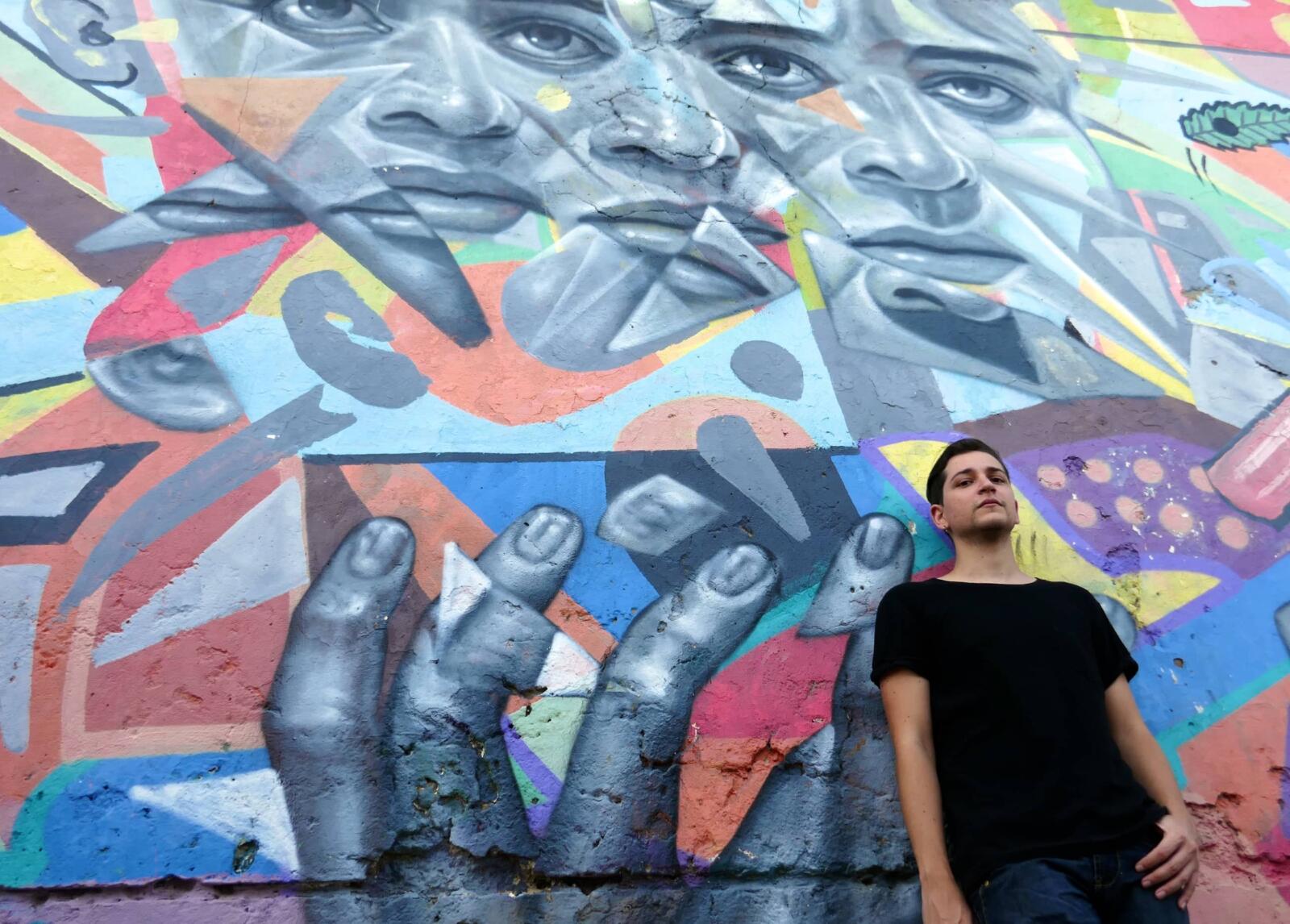 Finally, what's this we hear about boys from Barranquilla having fun(!) with donkeys?!!
Don't look at me like that boys, I've never gone near one, nor know of anyone who has actually done this!
But this is indeed a very niche and rare tradition in small remote poor villages and towns outside of Barranquilla and Cartagena. To these people, it is considered a rite of passage for young boys to have sex with donkeys, to prepare them for sexual maturity for when they marry. They also say it will increase your dick size.
This tradition also shows how extreme the machismo culture can get: another reason these young boys are encouraged to have intercourse with donkeys is because they are told it will prevent them from becoming homosexual!
This is, of course, a practice that is heavily looked down on by all Colombians! The Vice Guide produced this strangely fascinating and quite disturbing YouTube video about it:
---
Like this post? Pin it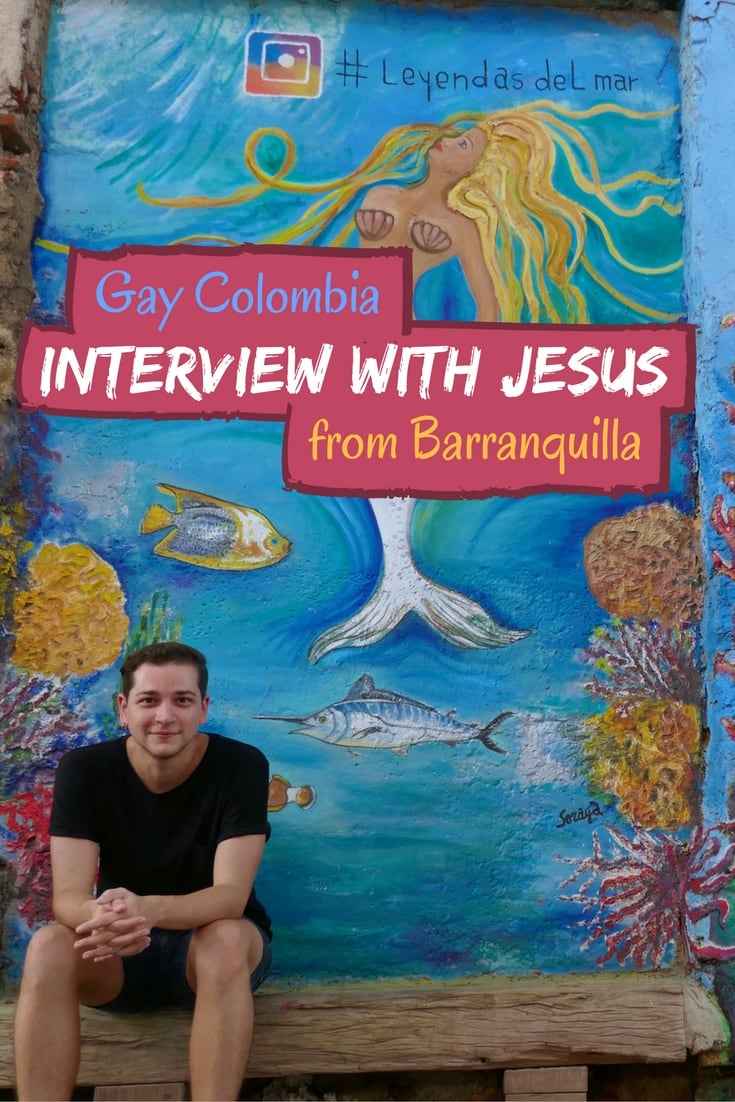 Happy travels are safe travels
We recommend you always take out reputable travel insurance before your next vacation. What happens if you suffer from illness, injury, theft, or a cancellation? Many gay travelers forget about it and regret it when something happens. Better to pay a small price and have peace of mind and not worry.