Most people will have heard about Colombia because of the Narcos Netflix series about the drug cartels that brought the country to a standstill in the 1980s, 1990s and 2000s.
The country has since undergone a massive transformation to become an incredibly safe place to visit, especially for gay travellers. We spent 4 months here during our big trip in Latin America, visiting mainly Cartagena, Medellin and the big capital city, Bogota. We discovered a very diverse country, with some of the friendliest people you'll ever meet.
These are our 10 interesting facts about Colombia, a country which completely fascinated and captivated us.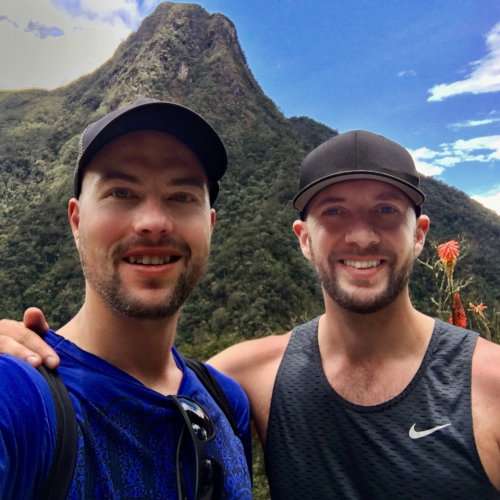 Explore Colombia on a gay tour
Out Adventures' brand new Colombia tour is hotter than Maluma! Beginning in Bogotá, the carefree escape will have you shaking your arepa at the largest LGBTQ club in the Americas, hiking humid jungles in Tayrona National Park and soaking up the country's sand, sun and sea in coastal Cartagena. The optional gay salsa class, food tour and snorkeling excursion make this adventure muy caliente!
The heart and soul of Latin America
All our friends across Latin America agreed that if you want to experience the true essence of the Latin soul, then you need to visit Colombia. The Colombians love to party. Music is at the heart of everything they do, and they are good at it. Some of the most famous Latino singers are Colombian, like Shakira, Maluma, Juanes, Carlos Vives, J Balvin and many more.
The Colombians also know how to move. Everyone, male and female, all ages, will know how to bust out a few salsa, champeta and cumbia moves. Each region has its own dance specialities usually with a large festival to celebrate it. The most famous and talked about is the salsa festivals of Cali, which starts on Christmas day.
Other popular music and dance festivals that take place in Colombia, which are worth planning your visit around includes the big carnival in Barranquilla in February/March and the Flower Festival in Medellin in August. Watch our vlog about the Flower Festival to learn more about it:
The national flower: orchid
On the subject of flowers, Colombia's national flower is the orchid Cattleya trianae, also called the Orquídia Tricolor by Colombians. It is native species to Colombia and was chosen as the national flower because its colours match those of the Colombian flag: yellow, blue and red.
Plaza Botero: size queens beware!
One of our favourite and most memorable tourist attractions in Colombia is the quirky outdoor museum, Plaza Botero, in downtown Medellin. Fernando Botero is a Colombian artist, who is famous for his abstract, exaggerated bronze statues. They're quite hilarious and worth seeing: imagine a giant Muscle Mary-like Roman soldier with a tiny penis or a large fat woman eating grapes, sat atop a tiny donkey struggling to support her weight.
We definitely recommend visiting Plaza Botero in Colombia; for more information, check out our gay guide to Medellin.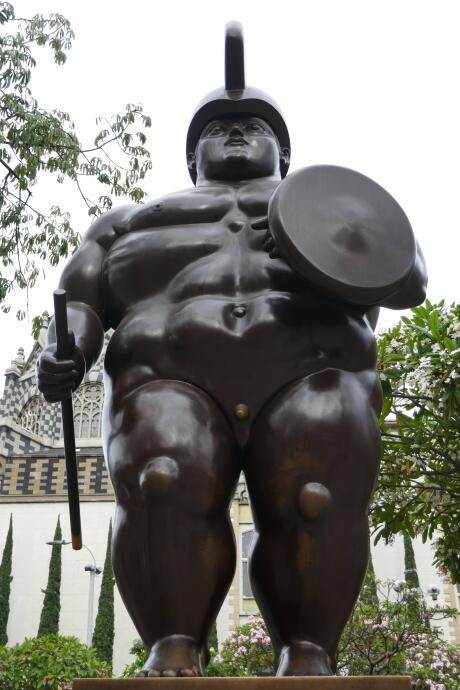 Theatron: the largest gay club in Latin America
We love visiting Bogota because of Theatron. Every Saturday evening, this huge building opens its doors and becomes a mega-club paradise land for the LGBTQ community, with a capacity for 5,000 people, spread over 13 mini clubs on 5 floors.
Each mini club has its own theme, for example, one room is devoted to 1980s hits, another to salsa music, there's one which is men only, another which is female only, and many more. Entry costs 48,000 pesos ($16/£12) per person, which includes open bar until 2 am. Whilst it may be the largest gay club in Latin America, Theatron is definitely the largest club we've ever been to in the world! You can read more in our experience partying at the gigantic Theatron gay club in Bogota as well as in our gay guide to Bogota.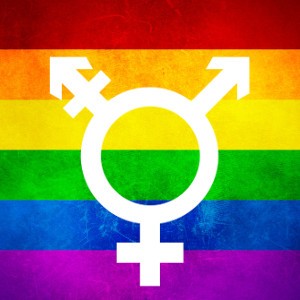 Advice for LGBTQ travellers to Colombia
Colombia has swiftly evolved to become one of the safest and most gay friendly places in Latin America. We certainly rank it as one of the most LGBTQ friendly countries in the world. As a gay couple, we loved travelling in Colombia and found Bogota and Medellin to be particularly welcoming towards us as LGBTQ travellers. However, the coastal regions are famous for being more conservative, so whilst touristy Cartagena is fine, when heading to more remote areas there, be cautious of PDAs and call ahead if you're unsure as to whether your hotel is gay friendly or not. Read more in our interview with Jesus from Barranquilla about gay life in Colombia.
Valentine's Day of love and friendship
Traditionally we celebrate Valentine's Day on 14th February. The Colombians however have a far more charming take on this. On the 3rd Saturday of September, they celebrate El dia del amor y amistad – the Day of Love and Friendship.
The tradition is to have a secret friend (amigo secreto) game with a group of friends, family or co-workers, similar to a Secret Santa. At the beginning of the month, they each pick a name and anonymously give a present to that person. Then on the actual amor y amistad day later in the month, they reveal their identity to that person. We found this to be such a beautiful way to celebrate love and friendship.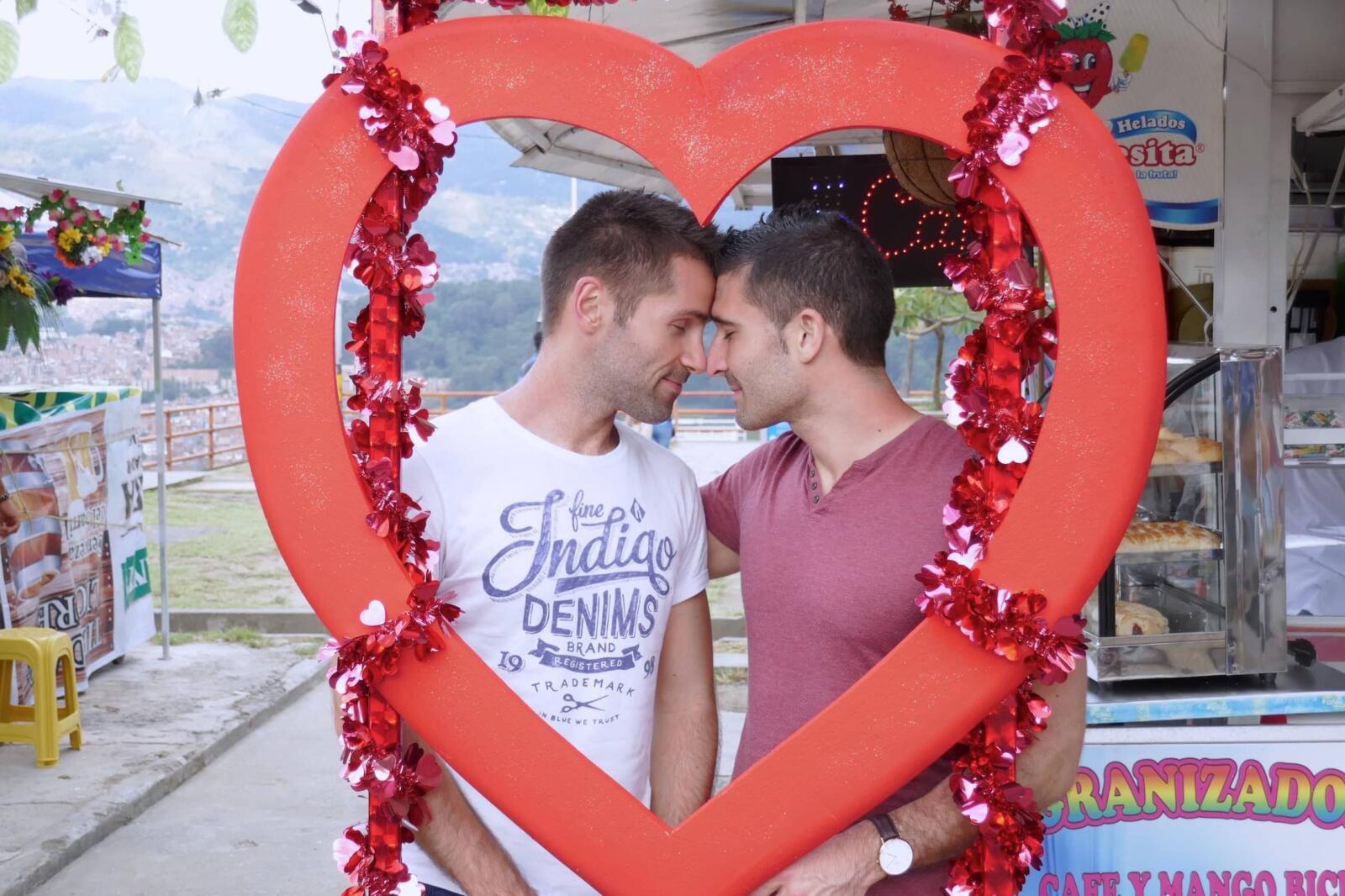 A different nickname depending where you're from
Colombians have a different nickname for each other, depending on where they're from. People from the coast, like Cartagena and Barranquilla are called costeños, people from the coffee region of Antioquia, like Medellin are paisas, and someone from Bogota is called a rolo or rola.
Other nicknames for people we came across in Colombia relate to your skin colour. Someone who is fair skinned is referred to as a blanco. Someone (like Stefan) who is more dark skinned – Mediterranean/Middle Eastern looking, is called a moreno. Finally someone (like Sebastien) who has a mix of white and dark features is called a monito (or monita).
No Dar Papaya: don't show off your Papaya…
If you happen to be in, say a cafe in downtown Bogota, and you stupidly leave your bag in the nearby seat and take your eyes off it, a friendly local will be only too happy to give it a new home. Then, after running around the city trying to get a police report for your stolen bag to claim the loss on your travel insurance, the friendly policemen who will write up your report will at some stage of this conversation give you the advice: No Dar Papaya.
This is a popular Colombian phrase which literally translates to mean, don't show off your papaya, in other words, keep your valuables out of sight to prevent them being stolen. Tough lesson learnt for careless Stefan who didn't take the best of care of his papaya in a cafe in downtown Bogota…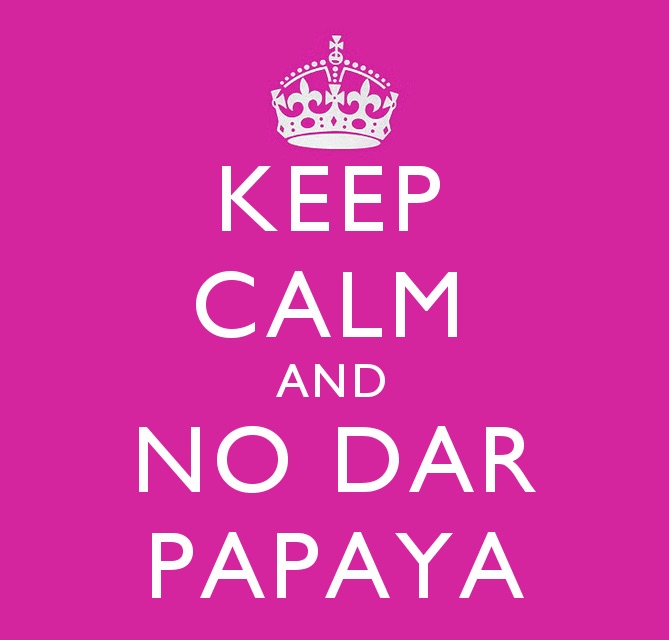 A country of immense diversity
Colombia is the second most biodiverse country in the world, after Brazil, which is 10 times larger. Colombia is also one of only 17 Megadiverse countries in the world – defined as a country with at least 5,000 species of endemic plants and marine ecosystems.
Colombia is also a very gay friendly country – a trailblazer, leading the way as one of four countries in South America with equal marriage laws in place, along with Uruguay, Argentina and Brazil.
When we asked our Colombian friends what makes Colombia so gay friendly, the one answer we always got is because of the immense diversity here. Colombians are so mixed that there isn't really a type of Colombian facial feature nor a type of Colombian skin colour. As such, there is very little racism in Colombian society, which has helped create an air of tolerance and acceptance. We definitely felt this, particularly in Medellin and Bogota.
Careful not to ask your waiter for a wank!
Careful when you're using Google translate to order a straw in a restaurant here: in one bar in Bogota, Stefan wanted a straw for his cocktail. He'd forgotten the Spanish word for it, so he checked on Google translate, which suggested paja. So Stefan turned to the young pretty waiter boy and asked him for a paja. The waiter suddenly blushed, went silent and ran to the more senior waitress in a state of shy giggles and sent her over to speak to us. Thankfully she spoke English and explained that in Colombia, a paja is the word for a wank…!
So, if you want to order a straw in Colombia, the correct word to use is a pitillo. If you're heading to Puerto Rico however, you need to change that to a sorbeto because over there, a pilillo is a marijuana cigarette…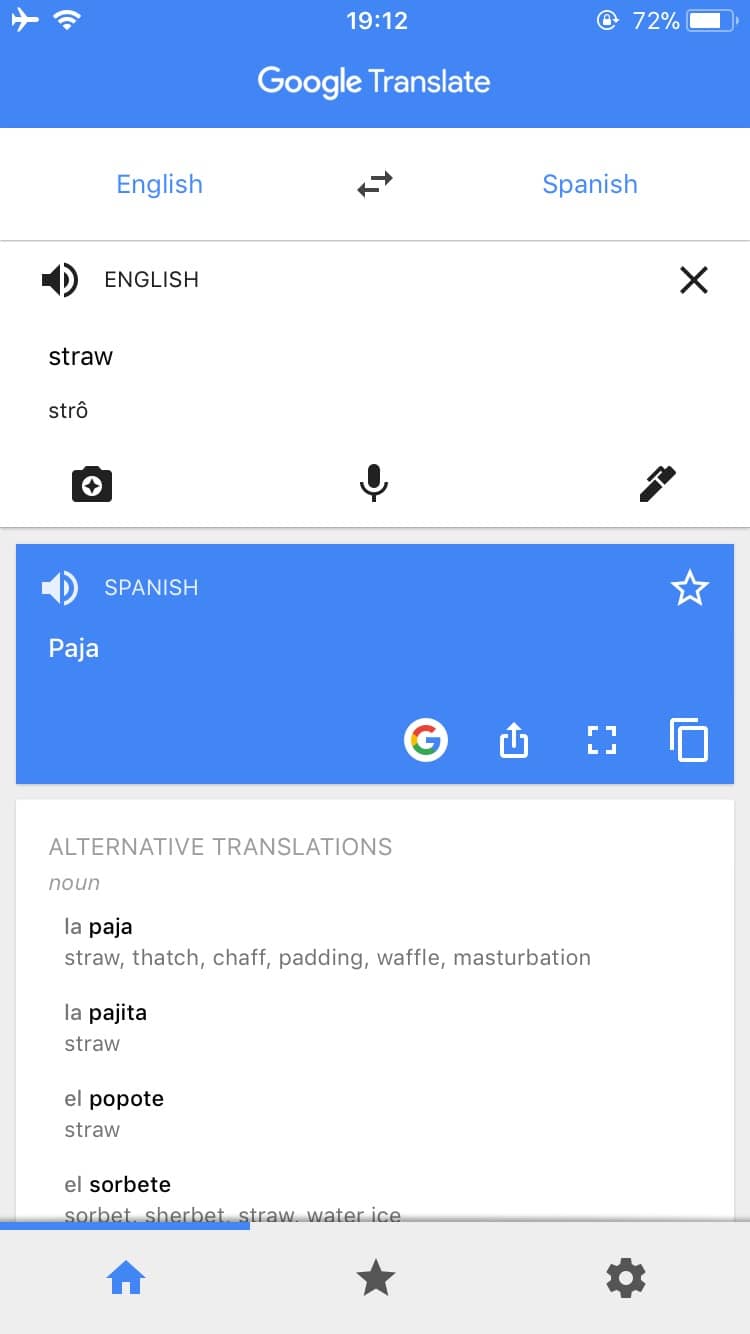 For the love of donkeys!
We were having drinks with our paisa friends in Medellin, comparing all the different cultural facets of Colombian life. Suddenly one of them told us to be careful of the costeño boys.
Why? we asked.
"Cause they fuck donkeys!"
Shocked that they could be so rude about their fellow countrymen, we Googled this and discovered that in small coastal towns and villages around Barranquilla and Cartagena, this is actually a thing. Little boys in these small communities are taught that woman are sacred and untouchable until they're married. But with a donkey, no wooing is required, they don't talk back to you and it is said to help make your penis bigger!! It's considered a rite of passage and an important tradition to prepare young boys for sexual maturity.
Don't believe us? Watch this fascinating and quite disturbing documentary about it by The Vice Guide:
---
Like this post? Pin it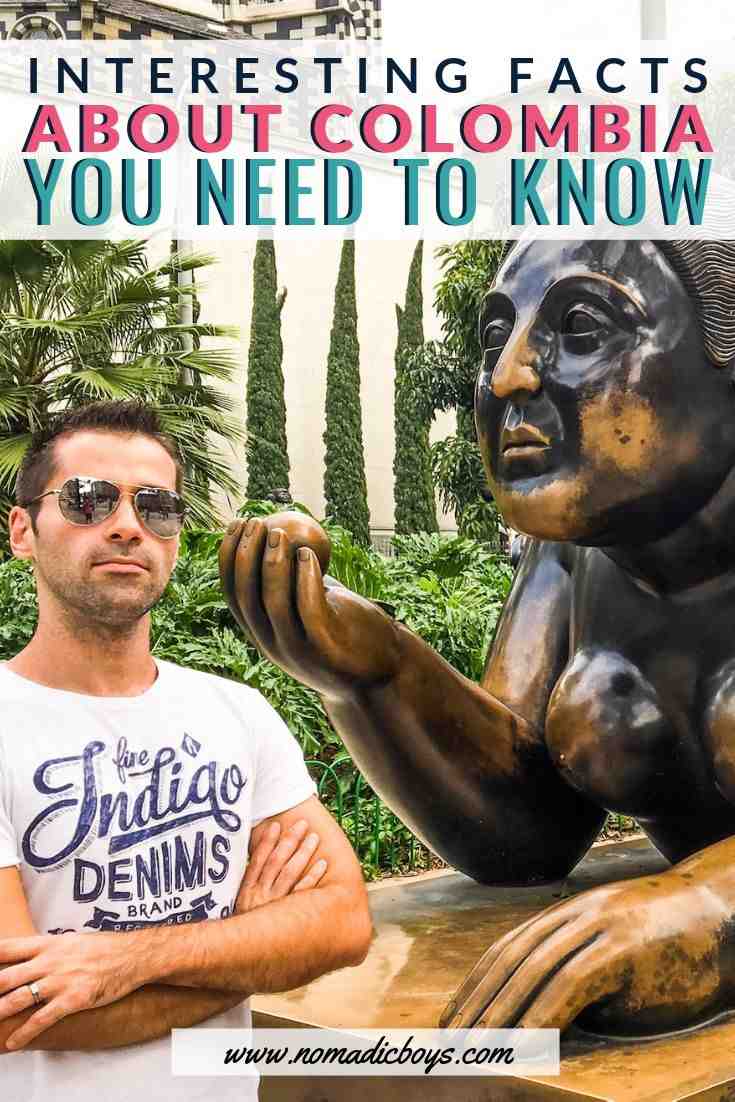 Happy travels are safe travels
We recommend you always take out travel insurance before your next vacation. What happens if you suffer from illness, injury, theft or a cancellation? With travel insurance, you can have peace of mind and not worry. We love World Nomads travel insurance and have been using it for years. Their comprehensive coverage is second to none and their online claims process is very user friendly.