We love Lyon because it has a mix of everything. As well as a fun gay scene, it is also famous for being the foodie capital of France and for having many UNESCO listed buildings.
The majority of the gay nightlife of Lyon is located in the Presqu'île. This is the area where the two rivers, the Rhône and Saône meet, forming an island-like peninsula. The southern section of the Presqu'île is the confluence point of the 2 rivers and is more residential. The northern end of the Presqu'île is where the majority of the gay scene is, particularly between Place des Terreaux and Cordeliers. In this area, it is not uncommon to see same sex couples walking the streets holding hands.
Following our many trips to France's gastronomical capital, we've put together our gay guide to Lyon including the best bars, clubs, cruising clubs, saunas, events and places to stay.
What we cover in this guide
Gay hotels hotels in Lyon
France is one of the most gay friendly countries in the world, so you are unlikely to ever have any issues booking a double bed or feeling unwelcome as a gay traveller in most parts of the country, particularly in Lyon. These are our favourite gay hotels in Lyon based on our personal experience, as well as recommendations from fellow LGBTQ travellers:
This is one of Lyon's most luxurious hotels and super gay friendly. The Spartacus Guide recommends it, as well as our gay friends living in the city who come here to celebrate very special occasions. It's gorgeous, grand and nicely located in Vieux Lyon (Old Town), so you have all the touristy sightseeing highlights on your doorstep.
The other big highlight here is the highly rated inhouse Michelin starred restaurant of Paul Bocuse, which is definitely worth trying, even if you're not staying here. If you're heading to Lyon for a romantic, special occasion, this is definitely the place you want to stay, especially if you're a foodie.
Rooms at the Cour des Loges start from $280/€243 a night.
Collège Hotel is a very unique place to stay in Lyon because of its quirky collegiate school-themed decor. It is well located, walking distance to both Vieux Lyon and the gay nightlife, reasonably priced and always welcoming to us as a gay couple.
It has cute signs warning pupils not to spit on the floors, the TVs in the rooms are embedded in a blackboard, and the welcome pack comes in a pupil's pencil tin. Also, the (very generous!) buffet breakfast is served in the "Salle de Professeurs" where you almost expect a gowned schoolteacher to emerge with a cane to hand!
Rooms at Collège Hotel start from $136/€118 a night.
This is a 3 star boutique hotel located walking distance to both Vieux Lyon and the gay nightlife. It's geared towards couples, and warmly welcomes same sex couples.
Rooms at Hotel des Artistes start from $145/€126 a night and include a buffet breakfast.
STAY WITH A GAY LOCAL
Misterb&b is the Airbnb equivalent for the LGBTQ community. Unlike on Airbnb, you know your host is gay, avoiding any nasty surprises when you check in. It is also a great way to meet gay locals and discover the underground gay scene. Click below to get 10 € (or $10) off your first booking.
Gay bars in Lyon
Regardless of the season, the gay bars of Lyon are always a lot of fun, particularly as there is a large student population in the city. In the summer, the gay crowds spill into the streets outside. In the winter months, it's super cozy with everyone buried inside the bars, clutching a cup of mulled wine. These are some of our favourite gay bars in Lyon: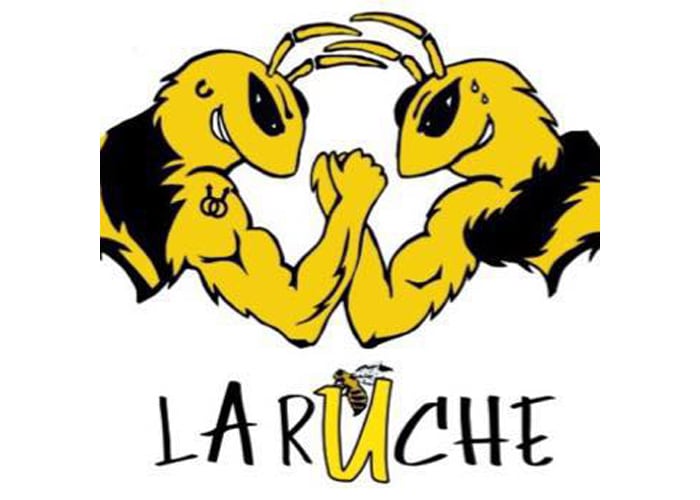 Gay clubs in Lyon
There are a handful of gay clubs in Lyon located mainly in the northern end of the Presqu'île unless stated otherwise:
Gay sex clubs and cruising in Lyon
There are several well known gay sex clubs in Lyon. If you want to shop for your cruisy night out, check out DOGklub at 12 rue Romarin, open Monday to Saturday from 12:30-19:30.
The 2 most popular gay sex clubs in Lyon are:
Premier Sous-Sol: has 2 floors for dancing and playing, which includes a dark room, maze, cabins and more. It is located at r

ue Puit Gaillot 7

,

69001 and is open everyday from 2pm till 4am the next day (7am on Sunday mornings).

Le Trou: means "the hole" in French, has themed

events like "Jockstrap Day", "All Naked", "Free for Under 26s" and "BlackOut Night". It is located at

rue Romarin 6

,

69001 and is open

everyday from 2pm till 2am the next morning (5am on weekends).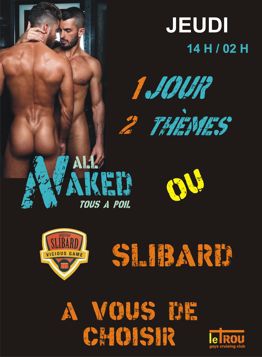 Gay saunas in Lyon
The gay saunas are mainly based in the northern end of the Presqu'île close to the gay nightlife of Lyon.
Le Sun: allegedly the largest gay sauna in Europe. It has a large Bollywood(!) inspired maze as well as a gym, swimming pool and bar. Le Sun is located at

rue Sainte-Marie des Terreaux 3,

69001, and is o

nly open 3 days a week: Sundays, Mondays and Tuesdays from midday to around midnight.
DoubleSide: this sauna is very popular with young gay guys because they offer discounted entry to under 26s. Unlike Le Sun however, it is open 7 days a week from midday to 1am (5am on weekends). DoubleSide is located at 8 rue Constantine.
Oasis Club Sauna: unique in that they offer a trans day on Tuesdays called "Mardi Travestis". Oasis is located at rue Coustou 1 and is open everyday from midday to 9pm (3am on weekends).
Sauna Hammam Bellecour: smaller sauna with a more discreet location at rue Simon Maupin 4. It is open everyday from midday to 10pm (on weekends until midnight).
Gay events in Lyon
Lyon has one of the best LGBTQ film festivals in France, a super cool Pride event, and of course the very famous Light Festival in early December:
Queer Film Festival: the "Écrans Mixtes Festival" takes place in March and is recognised as one of France's finest LGBT film festivals. It includes parties, exhibitions, screenings and public discussions.
Lyon Pride: the "Fierté Lesbian and Gay Pride" has been taking place in mid-June every year since it started in 1996. The large colourful parade sashays its way through the streets of Vieux Lyon and the Presqu'île, with lots of parties and events taking place alongside it. It has grown massively in popularity to become France's second largest Pride after Paris.
Lyon Light Festival: the infamous "Fête des Lumières" takes place over 4 nights around 8th December each year when the city gives thanks to Mary, mother of Jesus, who allegedly saved the city from a terrible plague in 1643. During the festival, a dramatic light display takes place on the iconic buildings in the evening, and the residents place candles outside their windows to produce a spectacular effect throughout the streets. It's not a a gay event, but popular with both LGBTQ residents of Lyon as well as gay travellers. We certainly always come to it – it's one of the top festivals in France.
Gay restaurants in Lyon
Lyon is a foodie destination, with many highly rated "bouchons" (the French word for the traditional restaurants of the city). There are also several highly rated gay owned restaurants in Lyon:
Chez Albert: Albert and Thierry are the super cute gay couple behind this awesome restaurant. We celebrated Valentine's Day here on a few occasions and love everything about it, from the service to the delicious food. It is located at 10 Place Fernand Rey, 69001 in the Presqu'île. Highly recommend this one for a special occasion.
Chez Les Garçons: cheap and cheerful, popular with locals. Chez Le Garçons is located at 5 rue Cuvier, 69006, just outside of the Presqu'île on the East.
Le Francois Villon: one of the better restaurants in the touristy Vieux Lyon. Their portions are generous and food cooked well. It is located at 20 rue du Boeuf, 69005, in the heart of Vieux Lyon.
Happy travels are safe travels
We recommend you always take out travel insurance before your next vacation. What happens if you suffer from illness, injury, theft or a cancellation? With travel insurance, you can have peace of mind and not worry. We love World Nomads travel insurance and have been using it for years. Their comprehensive coverage is second to none and their online claims process is very user friendly.
Some of the links in this post are affiliate links. This means that if you book your accommodation, an activity or your insurance, we'll earn a small commission. There is never an extra cost to you for using these links and it helps us keep the site going.
Pin for later