Over the past decade, Lyon has become more accessible thanks to the increase in budget airlines flying to Lyon airport, and more recently, the Eurostar from London direct to Lyon Part-Dieu. We usually travel from London to Lyon either by Eurostar, or fly with either EasyJet or British Airways, depending on the best prices we can find.
The official name for Lyon's airport is "Lyon Saint-Exupéry" (LYS) and is located around 20 miles (32km) southeast from Lyon city centre. The only official way to get from Lyon airport to the city centre by public transport is with the Rhonexpress tram, otherwise it's by private transfer.
We've put together this detailed guide which sets out the various options to reach Lyon city centre from the airport.
Pre-order your transport card now…
…and avoid queues at the airport with the Lyon City Card. You will get unlimited travel on all Lyon public transport and a return journey from the airport on the Rhonexpress. The Lyon transport card also includes free entry to 23 museums and discounts for tours, opera and theatre.
Lyon transport city card
On our recent trip to Lyon, we discovered the Lyon City card, which we totally rave about. We paid just €42 ($50) for it, which not only included our Rhonexpress return tickets, but also unlimited travel on all Lyon public transport (metro, tramway, buses), as well as free entry to 23 museums and discounts for tours, opera and theatre. If you think about it, the Rhonexpress journey between the airport to Lyon city centre costs €16.30 ($18), or €28.30 ($31.22) for a return ticket. With the Lyon transport city card, you definitely get value for money.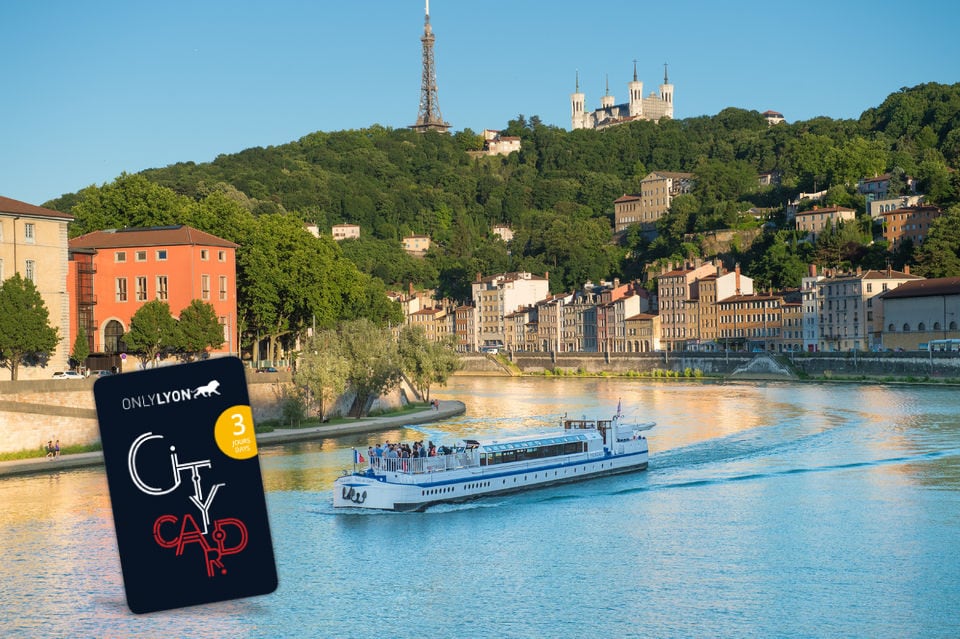 One of the things we've found tedious in Lyon is how long the queues for metro tickets can get during rush hour, so you end up waiting for ages. With the Lyon City Card, you save time by avoiding queues at the Rhonexpress ticket machines, as well as at the Lyon metro stations.
And for those who don't speak much French, the transport card will save you a lot of time and effort with things like asking the nice ticket man something like "please can I buy a metro ticket to the Basilique Notre-Dame de Fourvière".
(In case you're wondering, it's: "je voudrais un ticket de metro pour aller voir la Basilique Notre-Dame de Fourvières s'il vous plait").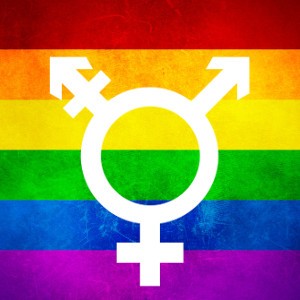 Advice for LGBTQ travellers to Lyon
The information we present in this guide is from our experience and perspective as a gay couple travelling in Lyon. This is also the city where our Seby is from! Lyon is France's 3rd city (after Paris and Marseille) with a thriving and vibrant LGBTQ community. Find out more about the gay scene in our comprehensive gay travel guide to Lyon.
The Rhonexpress
The Rhonexpress is the main way to get from Lyon airport to the city centre (and vice versa). It's a tram shuttle service that goes between Lyon–Saint-Exupéry Airport and Lyon's main train station called Part-Dieu. The express train runs every 15 minutes and the journey takes precisely 29 minutes each way.
Rhonexpress operating hours
The Rhonexpress operating hours are between 4:25am and midnight every day. We strongly advise checking the news or the Rhonexpress website beforehand because strikes are a common occurrence in France and can severely disrupt your journey.
The first Rhonexpress departing from Lyon-Saint-Exupéry Airport to the city centre leaves at 5am. In the opposite direction, the first Rhonexpress from Lyon Part-Dieu to the airport starts at 4:25am. The last train is at midnight in both directions.
Here are the links for the full timetables.
Rhonexpress ticket prices
Single journey: €16.30. Or if you buy it online it costs: €15.20. For those aged 12-25, a single journey costs €13.60.
Return ticket: €28.30. Or if you buy it online it costs: €26.70. For those aged 12-25, a return ticket costs €24.
Free travel: for children aged 11 or under.
As we highlighted above, the Lyon city card includes the return journey from the airport on the Rhonexpress as well as unlimited travel in Lyon's public transport, museum entries and discounts on tours. However, if you wish to buy your Rhonexpress tickets separately, you can do so here.
TIP: try to get your ticket before you board, either at the machines or online. If you wait till you board the Rhonexpress and buy it onboard, they will charge you an additional €4 for each transaction.
Journey map of the Rhonexpress
There are two stops between Lyon airport and the city centre (and vice versa): "Vaulx-en-Velin La Soie" and "Meyzieu". But you shouldn't worry: your stop is the last stop. So no stress, set your alarm for 29 minutes, shut your eyes and treat yourself to a well deserved rest.
If at any point, you're unsure of where you are, don't worry, everything on the Rhonexpress is displayed in English and the train managers speak English. So you shouldn't have any problems finding your way.
Public Taxi
A taxi or private transfer is ideal if you are travelling with a lot of luggage, or if you land outside the hours of operation of the Rhonexpress. It's also a useful alternative in the event of any strike action taking place that may affect the service of the Rhonexpress.
A taxi from Lyon airport to the city centre (and vice versa) can cost anything between €50-100 ($60-120). You can find licensed taxi drivers at the airport, but the queues for them can be quite long during rush hour, or if there is a strike affecting the service on the Rhonexpress.
Private transfer or Uber
Booking a private transfer is not the cheapest way to reach Lyon from the airport but certainly a convenient one, especially if you have a lot of luggage or just don't feel confident with tackling the public transport system just yet.
A popular alternative is to use Uber to get to Lyon city centre. We love using Uber during our travels because you avoid getting ripped off by disingenuous taxi drivers. In addition, payments and directions are all managed within the app, making it a worry-free experience.
You can download the Uber app here, and don't forget to use our invitation code to get a free ride: sebastienc221ue.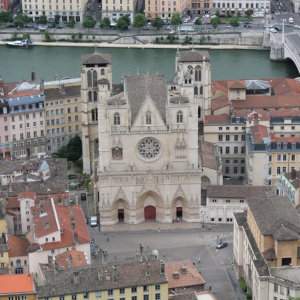 Discover the Old Town of Lyon
You can visit the main sights of Lyon's Old Town by yourself but if you really want to learn about the history of this UNESCO World Heritage city then you need a local guide. This walking tour will show you all the most beautiful parts of the city.
Car rental at Lyon airport
If you're planning to travel in the region and the rest of France, then it's probably best to arrange a car rental at Lyon airport. Make sure you research and compare prices for car rentals before you decide to rent it.
Obviously if you're planning on just staying in Lyon, then we don't advise hiring a car because the public transport system in Lyon is extensive, and the city is a nightmare to navigate by car. On top of this, parking fees can be quite pricey.
Arriving late at night at Lyon airport
If your flight arrives late, after midnight (which is a common occurrence with the last EasyJet flights of the day), then you will have missed the last Rhonexpress, which departs at 00:00. In this case, you can either book a private transfer, or get one of the public taxis. Just keep in mind that public taxis are less frequent at night and you might wait a bit before finding one. We usually prefer to book a private transfer because then you know you will have someone waiting to whisk you out of the airport and straight to your accommodation with no fuss or stress.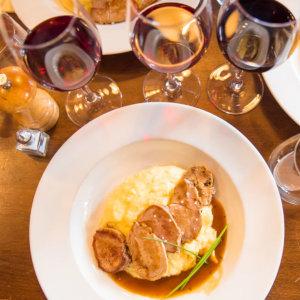 Sample French cuisine on an Old Town food tour
French cuisine is incredible and Lyon offers some of the best. Join a food tour that will take you through the secret passageways of the city and let you taste some of the most heavenly dishes from the French capital of gastronomy.
Getting around Lyon
There are lots of transport options for getting around within the city of Lyon. Buses, trams, the metro and two funiculars are all operated by the one company which makes it easy to purchase tickets. You can purchase tickets from machines at the metro entrances or directly from bus and tram drivers for use on all forms of public transport. An all-day ticket costs €5.80 or if you have purchased the Lyon city card then you will be able to use that instead. Lyon also has an extensive self-service bicycle rental system, with bikes available at 340 stations throughout the city. Check the Vél'ov website for all the locations, information and maps for cycling in Lyon.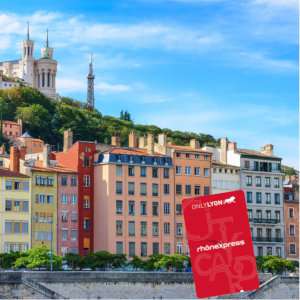 Save time and money on Lyon transport
The most hassle-free and best value way to organise your transport within Lyon is with the Lyon City Card. You'll have unlimited travel on all public transport including your return trip to the airport!
Where to stay in Lyon
Lyon is a beautiful and popular tourist destination with a wide variety of accommodation options available. For more information about travelling to the French city, check out our gay travel guide to Lyon. These are our favourite parts of the city: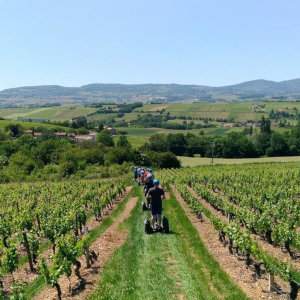 Visit wineries in Beaujolais on segways!
Visit the finest wineries in the Beaujolais region on a segway tour for something fun and different! You'll be able to enjoy the views on this tour from Lyon as well as stopping at vineyards to sample the delicious products for sale.
Things to do in Lyon
Once you've made your way from the airport into Lyon it's time to have some fun and explore the city! These are some of our favourite things to do while in Lyon:
Explore the city by bike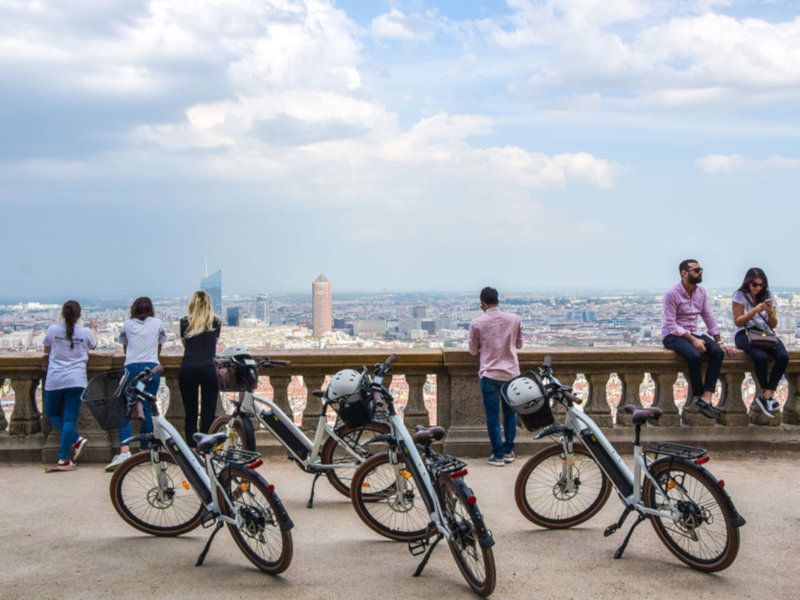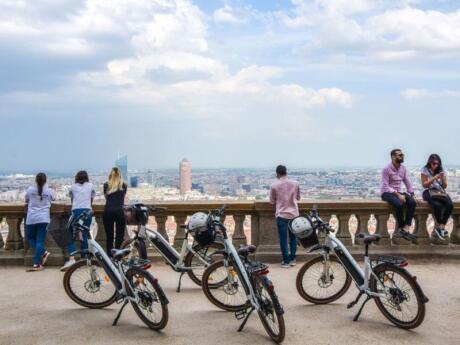 One of the best, and most fun, ways to explore Lyon is via a bike tour! Don't worry about your fitness level either, as this tour takes place on e-bikes, which is good since you'll be heading up two of the most famous hills in Lyon (Fourvière and Croix-Rousse) to see stunning views over the city. You'll also get to see and learn about Lyon's silk industry, as well as visiting a Roman theatre. This is also the perfect activity to do when you first arrive in Lyon so that you can orient yourself and figure out which spots you want to come back to later when you have a bit more time.
---
Go on a romantic dinner cruise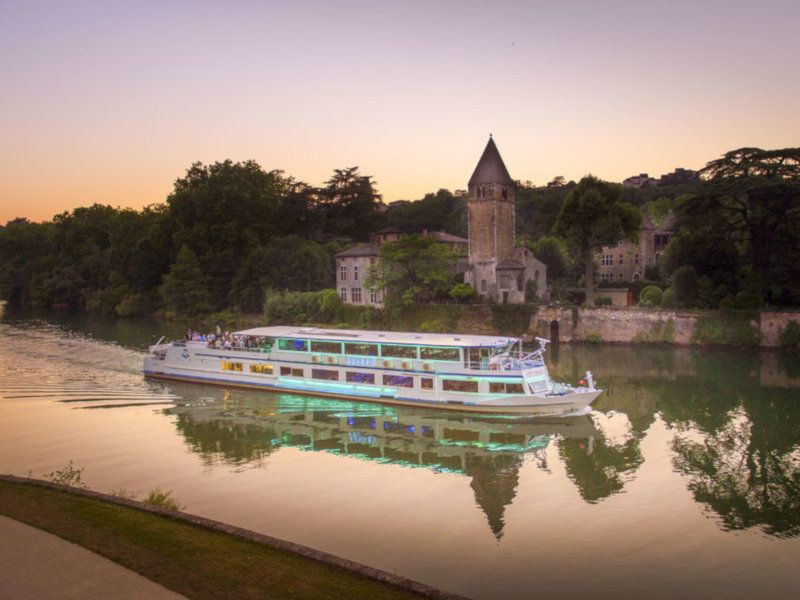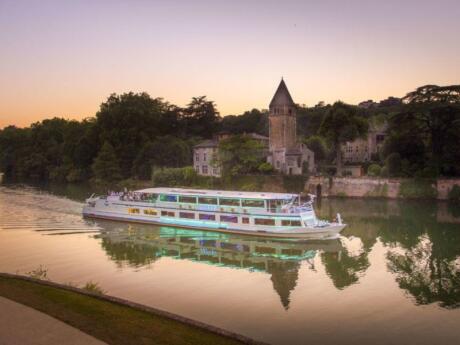 This one is especially good for the couples travelling to Lyon; is there anything more romantic than cruising down a river at night with a delicious dinner to accompany the views? We think not! The Hermés Restaurant boat serves a variety of decadent three-course set menus to enjoy during the cruise, including a fully vegan one! We loved the salmon gravlax with passion fruit and mango dressing, as well as the creamy ginger Crème Brûlée. You'll get to relax onboard the cosy boat while the wonderful staff take excellent care of you, and watch the sunset slowly sink below the horizon.
---
Visit the fascinating Musée Miniature et Cinéma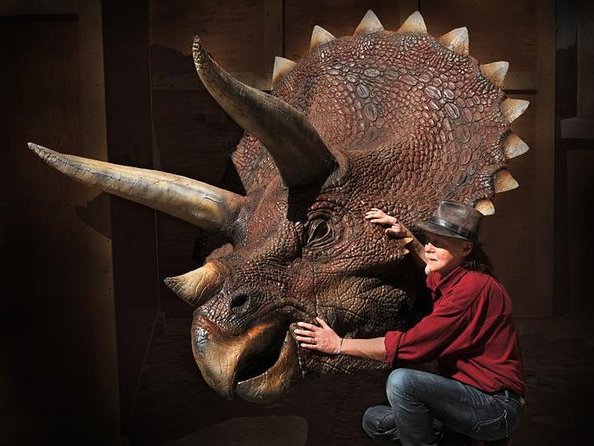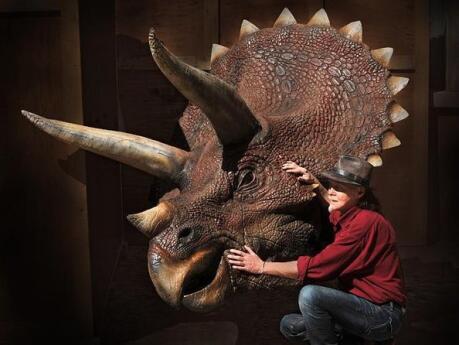 Not many people know about this truly incredible museum, but it's an absolute must-see for any movie-buffs out there, especially fans of 90s films! Located in a UNESCO World Heritage building the museum houses over a thousand miniature sets, as well as over 300 props and costumes from all sorts of classic movies. Visiting the Musee Miniature et Cinema means you will get to learn how many film special effects are created, as well as seeing items like film sets, costumes, models, masks, prosthetic make-up, fake animals, robots, monsters and aliens from movies like Mrs. Doubtfire, Gremlins, Batman, Jurassic Park and so many more!
---
Like this post? Pin it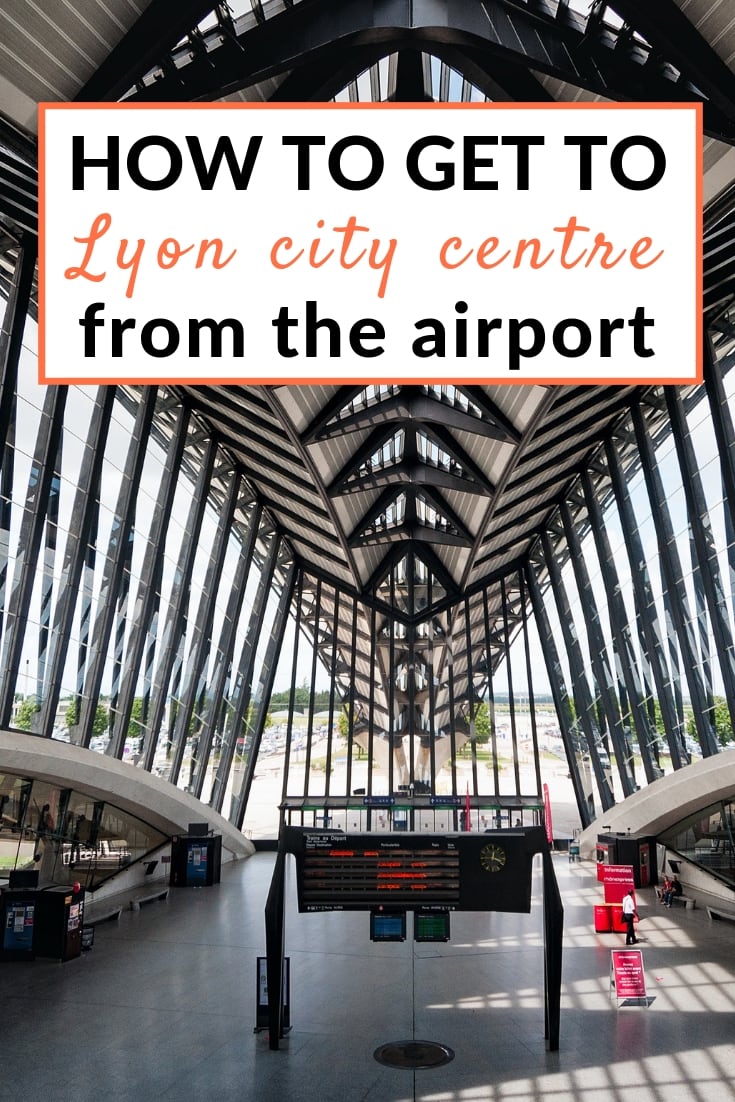 Happy travels are safe travels
We recommend you always take out travel insurance before your next vacation. What happens if you suffer from illness, injury, theft or a cancellation? With travel insurance, you can have peace of mind and not worry. We love World Nomads travel insurance and have been using it for years. Their comprehensive coverage is second to none and their online claims process is very user friendly.
Some of the links in this post are affiliate links. This means that if you book your accommodation, an activity or your insurance, we'll earn a small commission. There is never an extra cost to you for using these links and it helps us keep the site going.