TERMS OF USE: There is a chance that some of the content on this page has changed since it was last updated. By reading this article, you consent to our Terms of Use and Disclaimer. Happy Travels!
DISCLOSURE: Some of our posts may contain affiliate links which we may receive a commission if you choose to book something through one of our links.
All refreshing, all inspiring, all fabulous! Here's our roundup of the best gay friendly island in the world!
When we think of island living, we picture Amanda Seyfried in Mamma Mia rolling around on a golden beach, gazing out onto the impossibly clear ocean, whilst dramatically singing ABBA next to a gorgeous man.
Sadly, it's not really like that. Our singing is embarrassingly off key for one thing…
There's a reason Stefan and I love gay island holidays so much. The partying, the sunbathing, the disconnect from the rest of the world. It's the ultimate getaway.
But selecting the perfect island trip is a tricky choice. Do you opt for the most isolated place possible? Is there a prominent gay scene? Will there be a place to charge my phone? All these things need to be factored in!
So, we've pooled together our favorite gay friendly islands from around the world and listed them for you below.
All refreshing, all inspiring, all fabulous!
DON'T MISS OUT!
Join our newsletter
Subscribe now to receive our latest stories, in-depth gay travel guides, savvy planning tips, and exclusive discounts on gay tours.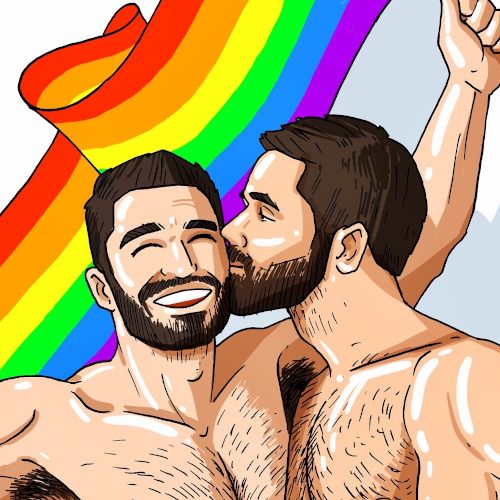 1. Fire Island, New York – USA
Fire Island is the gayest island in the world! It's a gay man's Holy Land: epic gay clubs, a nude beach, and a walking trail named after Judy Garland… need we say more?
'The Pines' and 'The Groves' are the two gayest communities on the island. During the summer, a stroll between these two meccas will feel like you're crossing between two gay afterlives. There are shirtless guys dancing and sharing drinks, a boatload of drag queens enacting the tradition of the July 4th Invasion of the Pines, and rainbow flags hanging from any available spot.
Summer is generally the busiest month for this top gay island destination, when throngs of LGBTQ people move onto the otherwise serene island. By day, visitors can frolic around on the pristine, white sand beaches while dipping in and out of the waters. By night, they have a wide selection of cocktail bars, dance clubs, and lounges to choose from. Read more in our rundown of some of the best gay vacations spots in the world.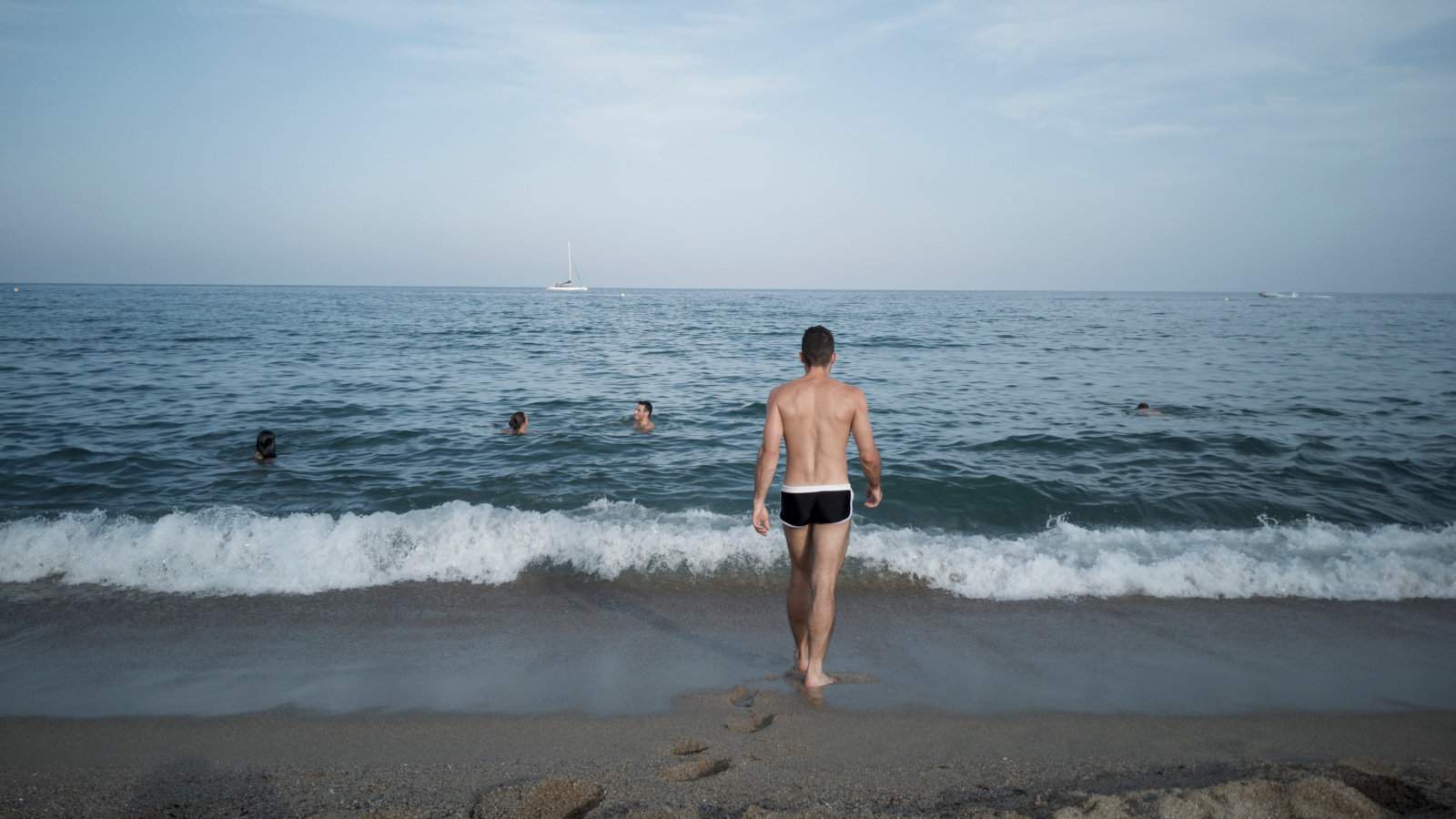 2. Gran Canaria – Spain
This is one of the gayest islands on the planet and for good reason…
When it comes to Gran Canaria, look no further than the Yumbo Centre. From the outside, it might not seem like much – an expansive, gaudy-looking, rectangular complex. But venture on inside, and you'll find a plethora of gay bars, clubs, restaurants, karaoke rooms, drag shows, and more. Look closely… and you may even find a few dark rooms where you can disappear and have fun times with a stranger.
Though if being out in the sun is more your thing (and let's face it, why go to Gran Canaria if not to relish in the glorious heat), then hit up the gay beach, Kiosk #7. Surrounded by high sand dunes and sea, visitors have no reason to hold back in baring all. So, expect to see tons of gay guys, tons of sand, and tons of balls – we're talking volleyballs either… but, hey, if you were imagining something else, you won't be disappointed. Read more in our detailed gay guide to Gran Canaria.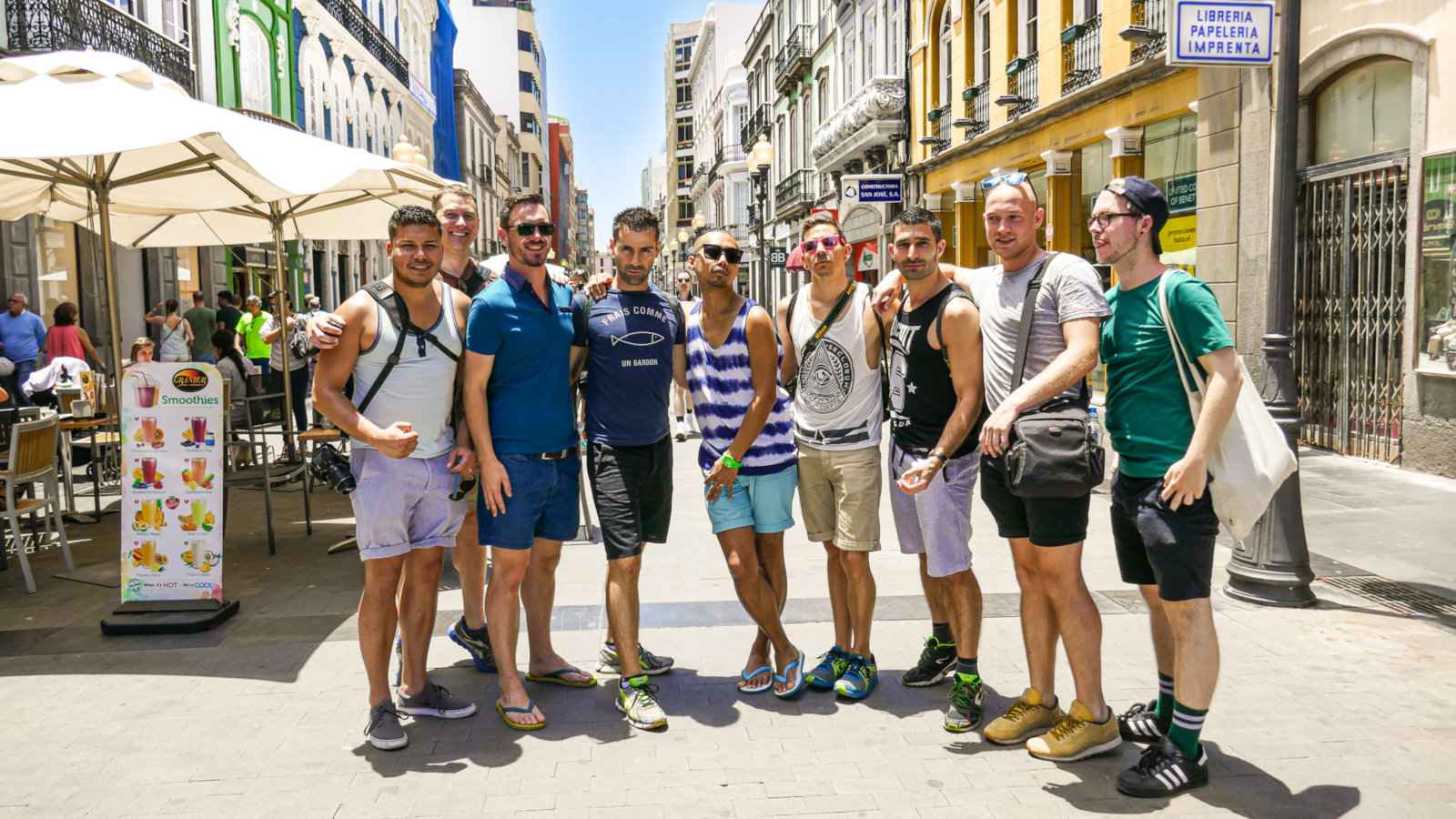 3. Key West, Florida – USA
Between Angela and Petronia Street, you'll find a rainbow crosswalk – serving as a gateway from the straight world into the gay one. Kidding …but can you imagine?

However, what it does signal is the start of the predominately gay area of Key West. Around this crosswalk are several gay hotels, bars and clubs, saunas, and restaurants.
The gay scene of Key West is buzzing! There's the Bourbon Bar, where you can enjoy a fruity cocktail and karaoke. We've torn the ears off many poor patrons who've drunk here… and we're not sorry about it. If your skin is thick enough, venture into the Aqua Back Bar for its bingo nights and razor-tongued drag performers. Gay Pride in Key West is a whole island affair, with beach parties, comedy nights, and club events.
Also, the beaches here are FAB-U-LOUS, ideal for swimming, sunbathing, and snorkeling. Pretty much all of life's greatest things that begin with S… except THAT one, of course. And that's before we've even mentioned the notorious Island House – there is good reason why we rate it as one of the top gay resorts in Key West. You can see why Key West is one of the gayest islands in the world, right?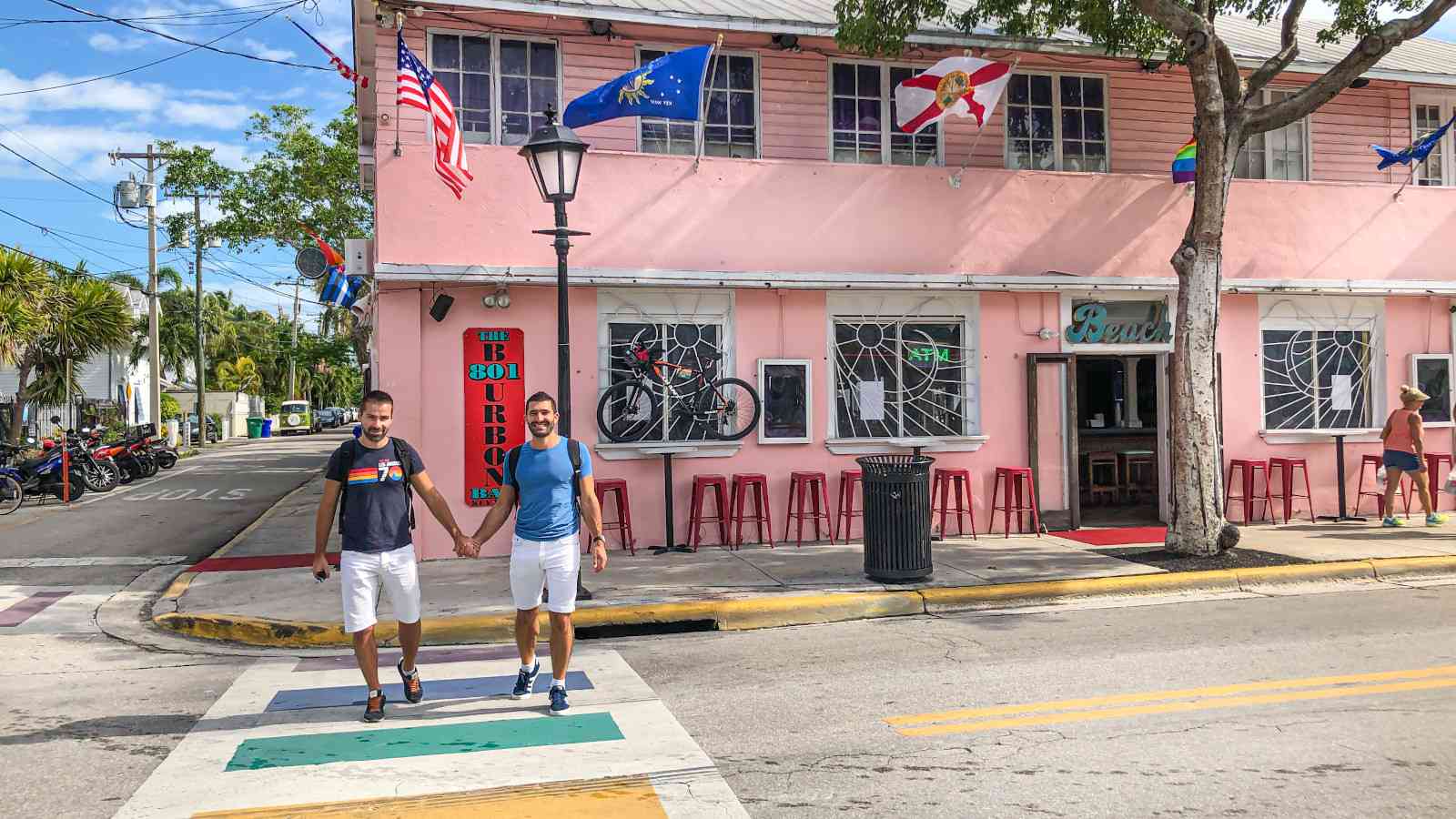 4. Phuket – Thailand
Phuket inhales everything that is fabulous about gay Bangkok – and throws it all back up on the island of Phuket.
The bulk of the gay Phuket can be found along the Paradise Complex neighborhood, loaded with gay bars, clubs, cafés, restaurants, and shops. There are low-key hangout spots like the James Dean Bar, where you can have a quiet drink and chin wag with fellow visitors. Or you can go wild with a visit to the Zag Bar, with its loud music, exotic dancers, and a darkroom. Oh, and an on-stage shower!
We nearly fainted with glee when he heard Phuket had a whopping 35 beaches to choose from. Patong Beach is the gayest one – and closest to the Paradise Complex.
Phuket island also has lots of gay men's only resorts, like Phuket Gay Homestay or the Aquarius Gay Guesthouse, where you can enjoy the company of fellow gay men and trips to the sauna. In short, Phuket is not only one of the gayest places in Asia, but easily one of the top gay island destinations in the world you need to check out!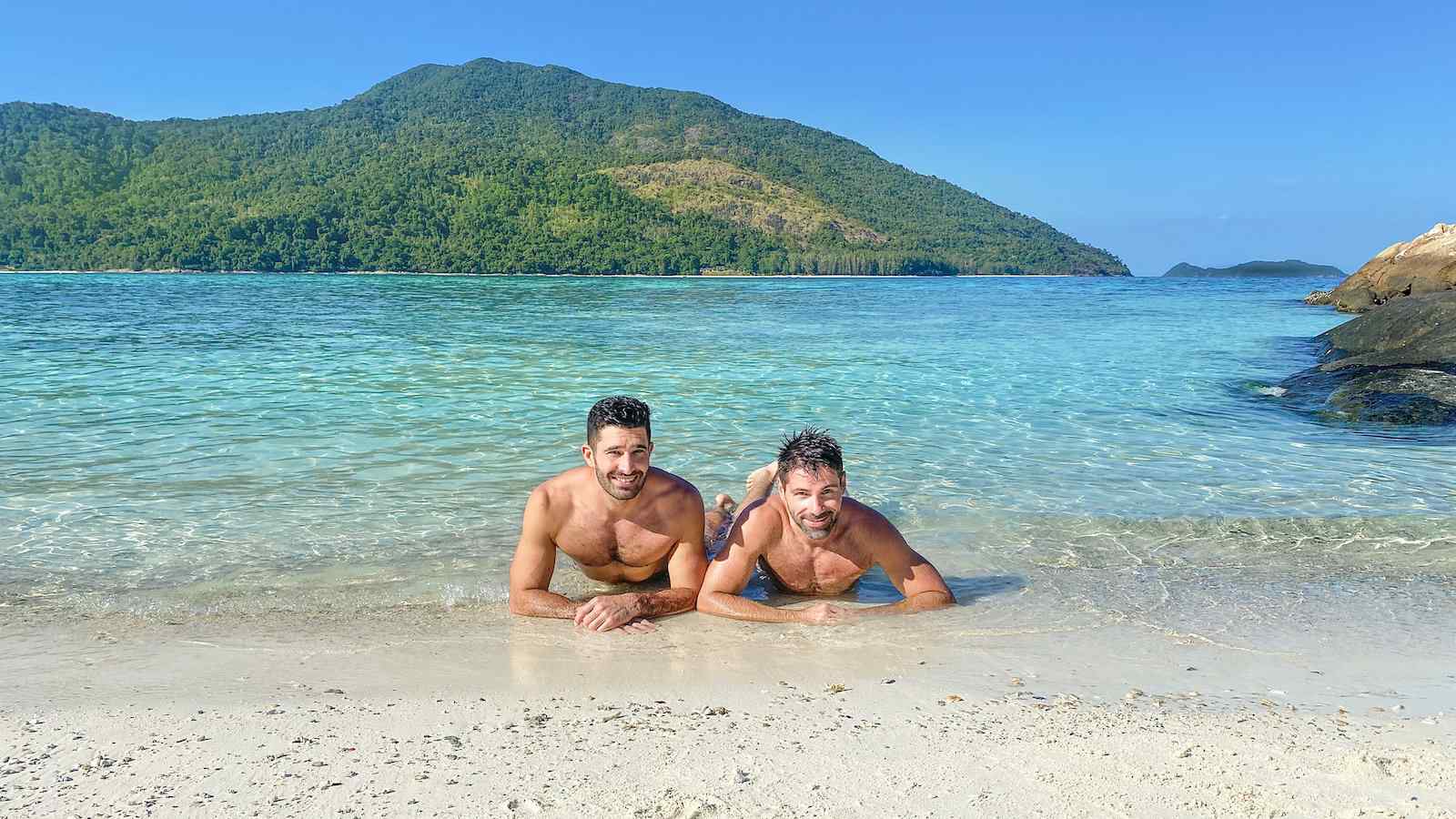 5. Florianopolis, Santa Catarina – Brazil
Two words: Mole Beach!
Trust us when we say that Florianopolis (or as locals refer to it, Floripa), is the place to be for the gay nomad. Hot surfer dudes, speedo-clad beach bodies, and the nearby Bar do Deca – it simply can't be beat! If you look closely, you'll also spot a trail leading up to Praia da Galleta, a nudist beach that attracts a primarily gay crowd.
Though feel free to escape the South American heat and check out the Thermas Oceano – the area's most popular gay sauna. Inside, you'll find a dark room, steam rooms, movie screenings, and a maze complete with hot guys and glory holes – a rather twisted Alice in Wonderland-like experience.
And if you aren't at The Concorde Club, then you aren't experiencing true Florianopolis nightlife. With its cool light shows, pulsing music, and hot gorgeous Brazilian guys tearing up the dancefloor, it's a spectacle you need to behold!
6. Mykonos – Greece
As one of the most popular gay holiday destinations in Europe, how could we not include the stunning island of Mykonos? The beaches are unbeatable. The gay nightlife is sensational. The food is mouth-watering. And the locals are some of the most beautiful in the world!
Our favorite spot in the gay Mykonos is the Jackie O' Beach Club – mainly because a night out there is truly, er, unpredictable! We went in with slicked hair and a zest for life…. then left covered in sweat, beer, and some sticky substance we couldn't quite place… The club contains a restaurant, an open bar, and a swimming pool. Visitors can experience anything from a massage to a DJ set. TBH we'd never have left if they hadn't asked us to!
Curious on how we spend our days? Why on Elia Beach, of course. It's one of the best gay beaches in the world – with tons of sunbathing space, rainbow flags, and even a nudist spot sheltered behind a rock formation.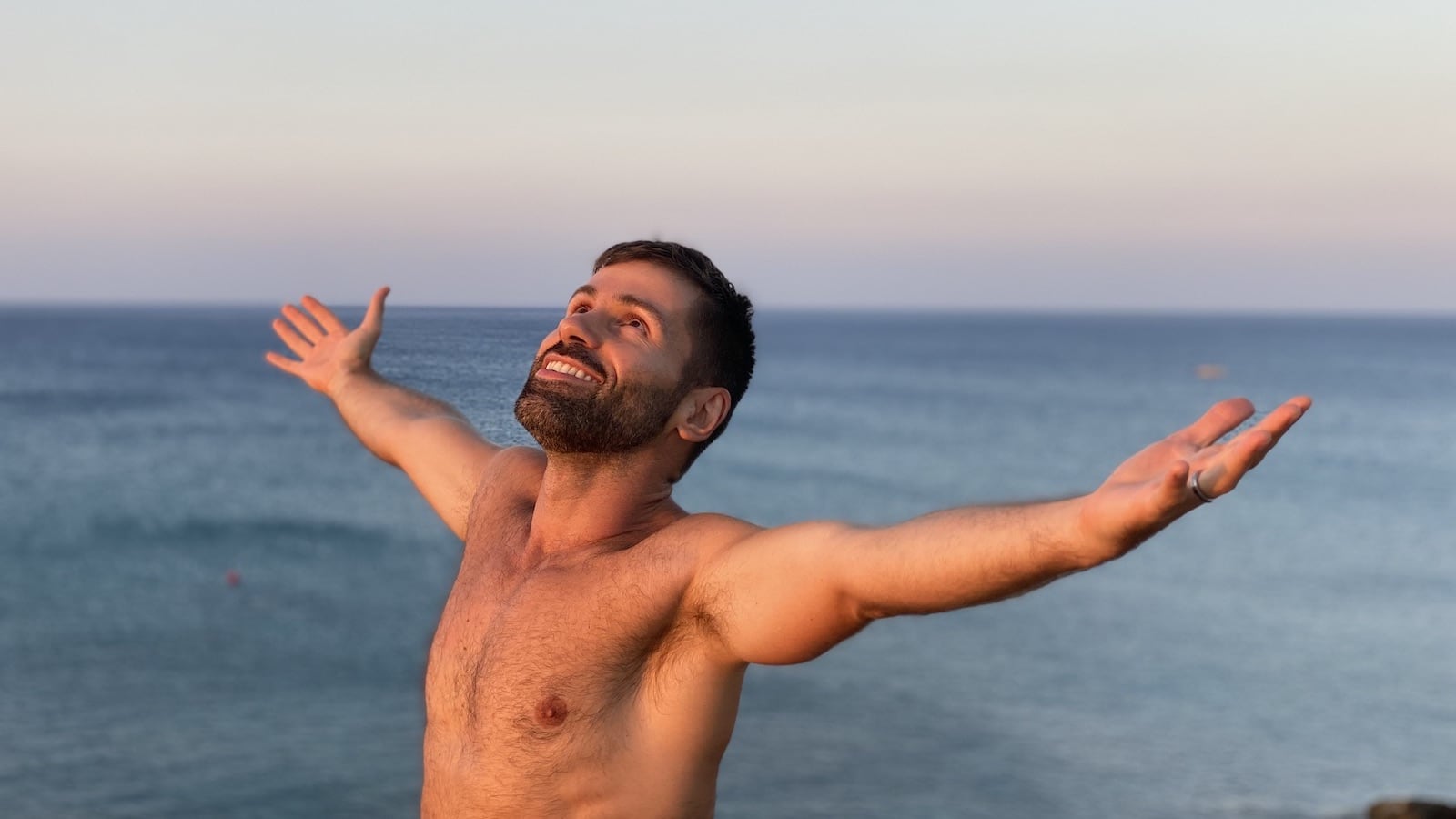 7. Galveston Island, Texas – USA
A place with 32 miles of beach, dramatic Victorian-like architecture, and several cocktail bars will always get a gold star from us. It may not be as popular or as gay as Fire Island, but Galveston is certainly a popular gay friendly island.
Accommodations like the Mermaid & the Dolphin resort are gay-friendly and right next to a tropical rainforest. Each room contains a private Jacuzzi, the ideal honeymoon feature.
DON'T MISS OUT!
Join our newsletter
Subscribe now to receive in-depth FREE travel guides, along with inspiring stories, savvy planning tips, and exclusive discounts on gay tours.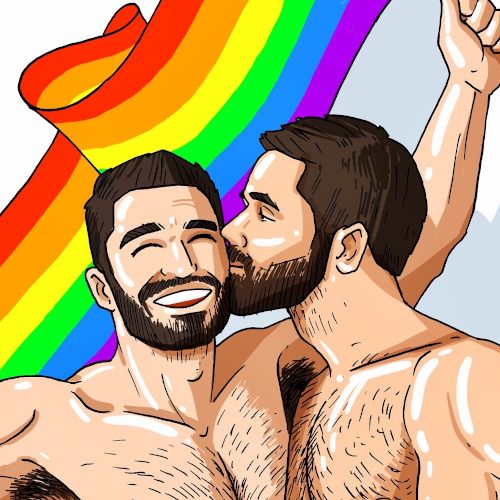 Robert's Laffitte is the area's oldest and most popular gay bar, featuring drag shows and international DJ sets. For a more eclectic evening, a night at the 23rd Street Station Piano Bar could feature anything from a game of bingo to a sing-along.
For more dancing and drag, spots like Rumors Beach Bar are divine. For theatre fans, the Grand 1894 Opera House always has some special event going on (past performers include the likes of gay icon, Liza Minelli). Another claim to fame? The Queen Mother herself (Ms Tina Knowles) hails from Galveston… bet you didn't know that?!
8. Ibiza – Spain
Floating out on the cool, Mediterranean waters, Ibiza is one of the world's top gay friendly islands, full of packed-out clubs, nude beaches, and free-spirited travelers. Sure, it has a reputation for being a young British person's party playground, but we found people of all nationalities and ages here.
For partying, you can't go wrong with a visit to the J Bar – one of the original gay bars on the island. From there, crowds tend to move onto the Club Lolas for the event, Frigays. And if you don't find yourself streaking along the gay nude beach of Playa Es Cavalle, then you can't say you've truly been to Ibiza. Playa Es Cavalle is also one of Europe's top gay beaches to check out.
One of the best times to visit would be during Pride season, due to an abundance of LGBTQ-themed events. There are film screenings, drag shows, stand-up performances, and club nights galore. And it all ends with a massive parade through the island, complete with loud music and rainbow flags.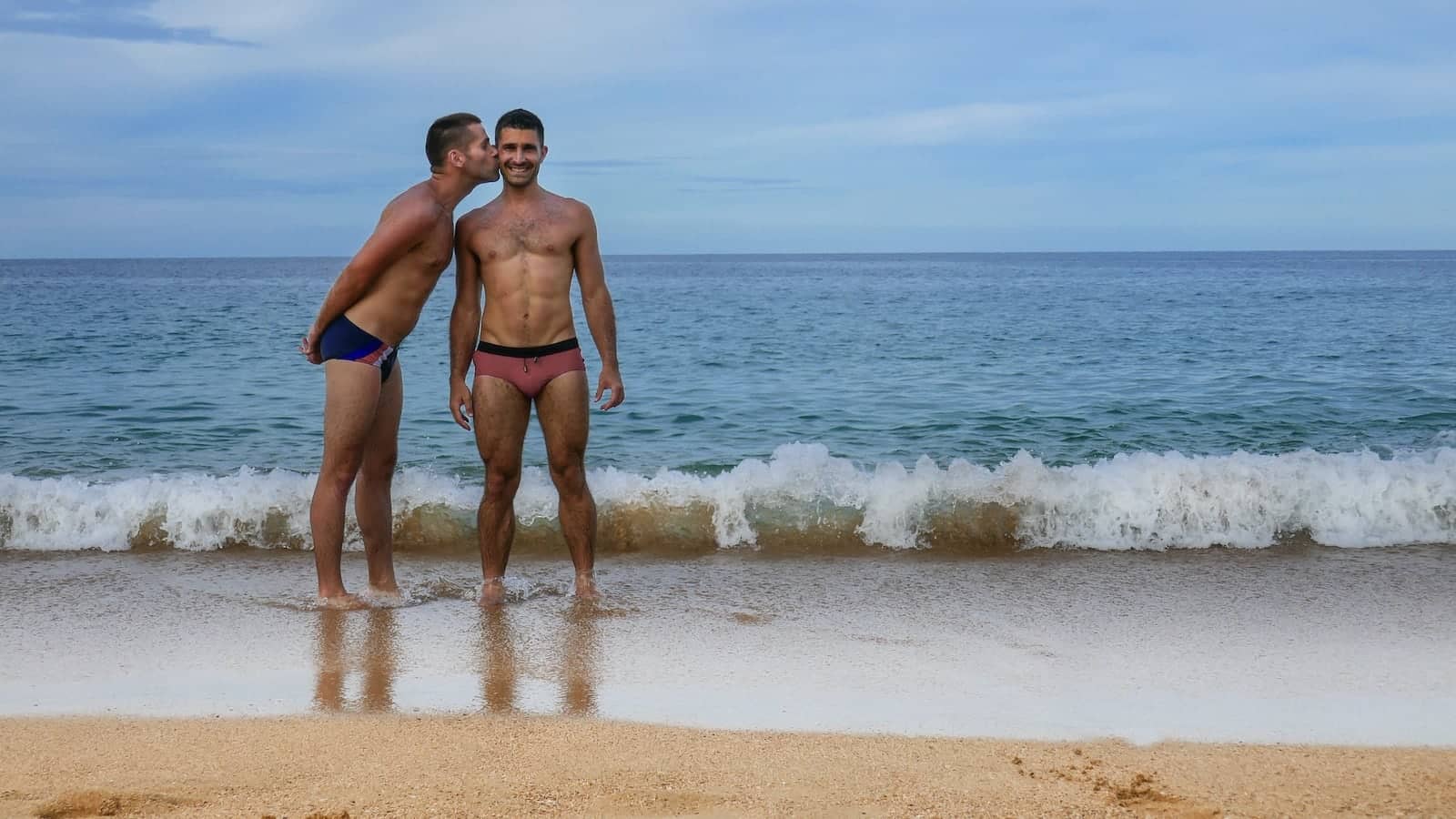 9. Puerto Rico – USA
An island so gay, it's churned out amazing gay icons like Ricky Martin, Yara Sofia, and Alexis Mateo. It legalized marriage equality in 2015 (alongside the USA) and is generally considered the most gay-friendly Caribbean Island.
Annual events like Winter Pride Fest and Pride Puerto Rico transform the city of San Juan into a gloriously gay affair. Full of club and circuit parties, drag or burlesque shows, plus a parade, it's like a non-stop rainbow festival!
We spent most of our visit to Puerto Rico around the gay haven of Santurce. We found incredible gay bars/restaurants like The Bear Tavern for scrumptious tapas and margaritas- all the while soaking up the wonderful, campy atmosphere.
Of course, it wouldn't be a Caribbean trip unless you hit up one of the local beaches – and the ones in Puerto Rico are simply pristine.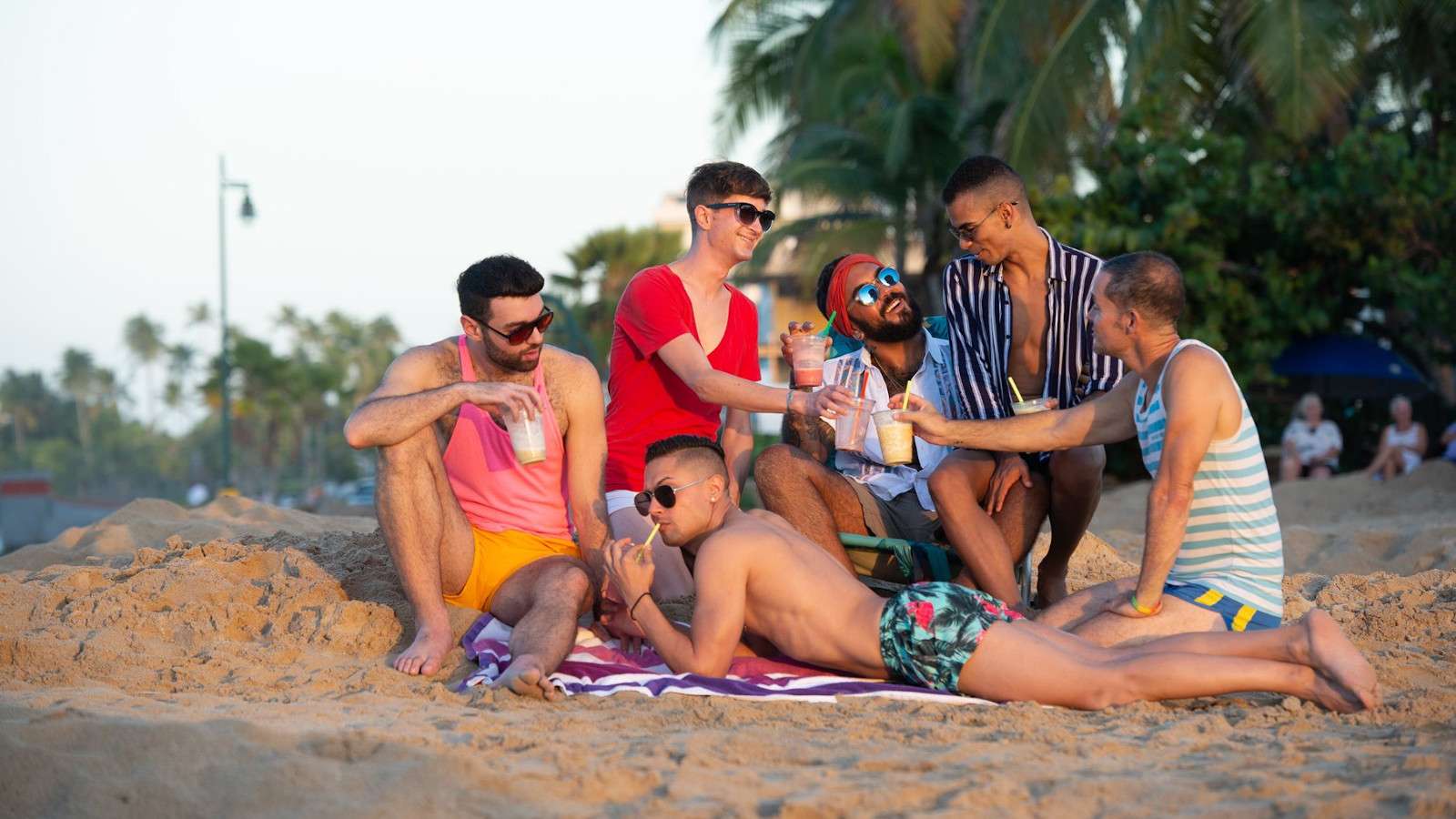 10. Curacao – Caribbean Netherlands
The gay scene of Curacao may not be as big or as trendy as its Caribbean neighbour, Puerto Rico, but it's every bit as colourful and fabulous.
Curacao is a constituent of the Netherlands, and it's clear how the Dutch gay-friendly outlook is starting to rub off on the island. Locals have a very lax attitude when it comes to gay visitors – and there are lots of gay-friendly spaces.
The best spot that we visited was the Lyric's Café, the island's only regular gay venue. It's definitive proof that good things come in small packages. It's intimate, whilst being full of charm. Imagine an elegant looking lounge area… with a dancing pole in the middle of it all!
Happy Hour at the Wet and Wild Beach Club every Sunday night is when all the gays come out to play. Expect non-stop dancing and drinking, with an epic DJ setlist. Curacao is simply an all-rounder when it comes to choosing your gay island to vacay at!
11. Magnetic Island – Australia
If there's one thing you can count on Australia for, it's their wonderful beaches. And Magnetic Island definitely doesn't disappoint.
Rocky Bay, Balding Bay, and Horseshoe Beach are just some of the places on Magnetic Island worth checking out – and it's worth noting that Balding Bay has a nudist spot! Though don't discount the others – Horseshoe Bay is the ultimate place for sailing and jet skiing. Plus it's right beside an array of fabulous restaurants and bars for when you're in the need for some scrumptious seafood with a good drink.
Although, keep in mind that there is more to being Down Under than just visiting the beach. Magnetic Island is also home to the iconic mountainous trail of The Forts, and you simply can't miss the Koala Park, which gives you the chance to see the adorable creatures up close.
If you plan on visiting the mainland, it's worth noting that the city of Townsville is home to the adorable LGBTQ bookstore, Mary Who.
12. Oahu Island, Hawaii – USA
When it comes to beach life, you can't beat Hawaii – and Oahu has the gayest one of them all. The centre point of it all? Why, it's Waikiki Beach, of course!
Gay people from all corners of the island, and beyond, love meeting up on Queens Surf Beach (the stretch of Waikiki Beach along Kapahulu Avenue). It's the must-visit spot for sunbathing, admiring the sunset, and socializing with fellow queer travelers. If you're up for a bit of nude sunbathing, the spot just below the lighthouse on Diamond Head Beach is secluded enough to get away with it – just don't let the coast guard see!
Oahu is also home to Hawaii's capital city, Honolulu, where there are lots of gay bars, clubs, and restaurants to explore. For nightlife, you can't go wrong with the Hulu bar. Found in the Waikiki Grand Hotel, it's a fabulous spot for great drinks, sweaty dancing, and super hot guys. Be sure to also check out our guide to the best gay resorts in Hawaii.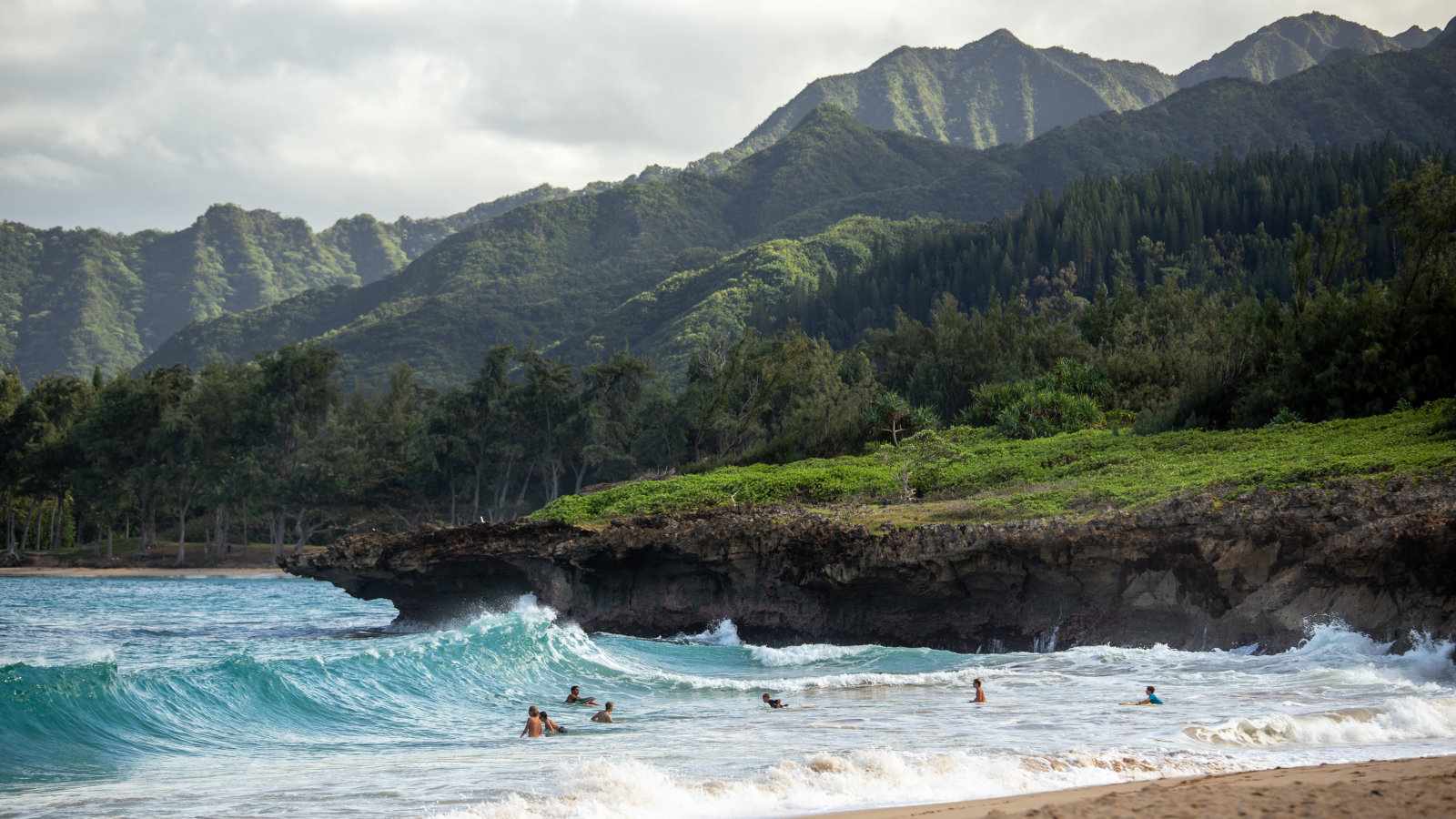 13. Saint Martin/Sint Maarten – French/Dutch Caribbean
Sharing custody with France and the Netherlands has helped create the super progressive island of Saint Martin/Sint Maarten.
There are a few differences between the two sections. For instance, in the northern French controlled domain, marriage equality is legal. Sadly, the same can't be said for the south. That's not to say the locals aren't progressive. We experienced nothing but a warm response from everyone we met there.
The nightlife scene is one of our favorites as it's just so darn diverse. In the north, you have the Eros Club where you'll find handsome male dancers and fiery drag performers. In the south, you won't want to miss the cabarets at L'Escargot, with its dazzling costumes and incredible singers.
And if you're up for hanging out on the beach (take that as liberally as you like), The Orient Bay Beach and Happy Bay Beach in the north, as well as Cupecoy Beach in the south, are all clothing-optional!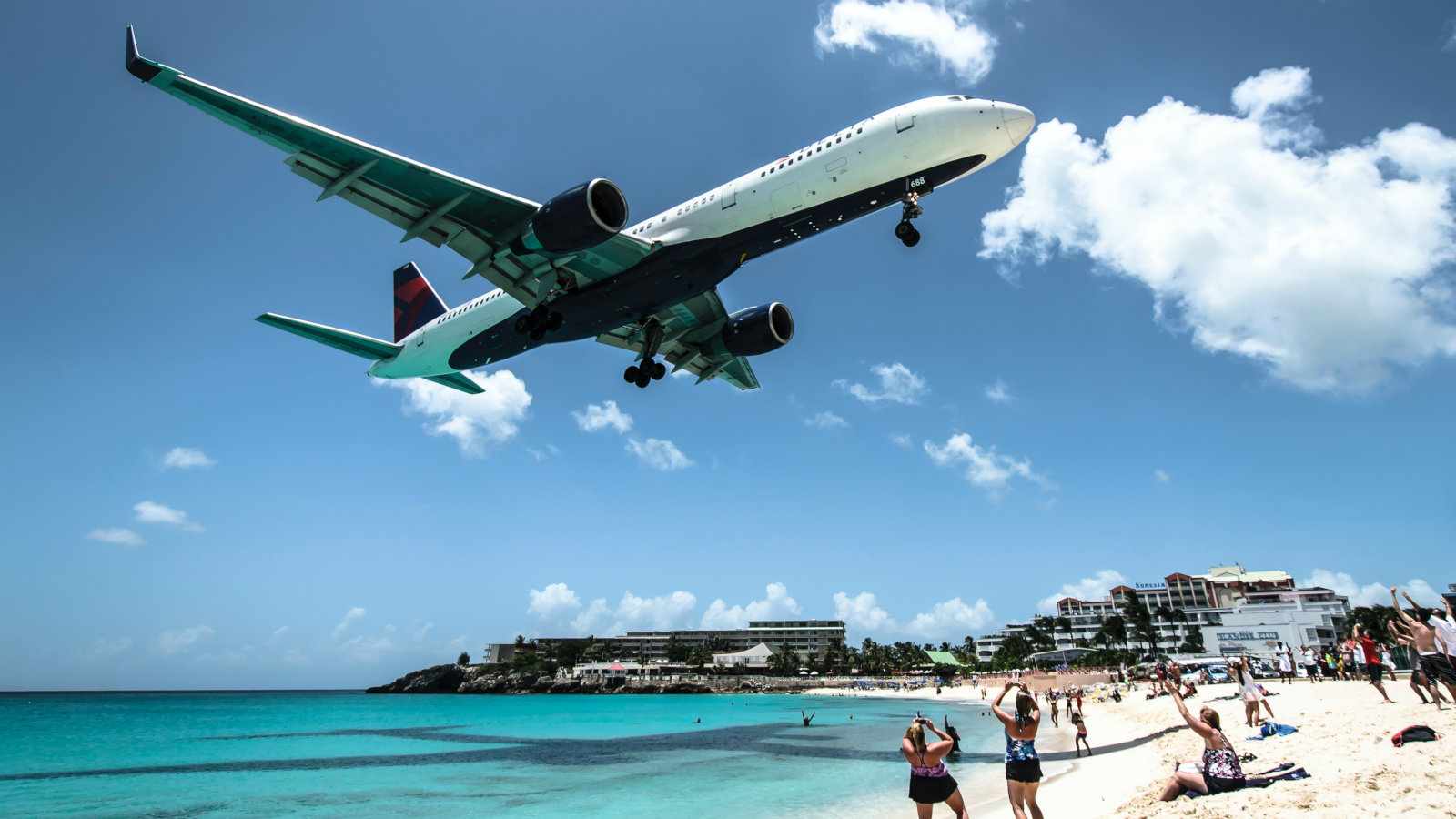 14. Bora Bora – French Polynesia
Heading to Paris on a honeymoon is overrated – and that's coming from a half-French couple! Bora Bora is fast becoming the hot choice for couples, gay and straight, due to its lush remoteness and adventurous spirit. And with the French Civil Code, gay couples can legally marry on a Bora Bora beach!
From snorkeling over stunning coral reefs to lazing on a white sand beach listening to the rush of the Pacific Ocean, there's always a ton of activity to get up to.
The open hearts and minds of the locals will make you feel comfortable expressing yourself wherever you go. Bars close rather early in Bora Bora, but it's easy to find somewhere with good music and a fabulous selection of drinks. International hotels like the Four Seasons and Hilton are used to hosting gay guests. Even the staff from the smaller, iconic overwater bungalows are beyond welcoming.
15. Catalina Island, California – USA
If it's good enough for Rock Hudson, then it's good enough for us! The dashingly handsome movie star put Catalina Island on the map due to his many weekend getaways.
Catalina's proximity to the gay mecca of Los Angeles also helps to keep local islanders progressive in mind, whilst remaining adventurous by spirit.
It's the perfect blend of tranquillity and activity. Visitors can fill their days exploring the island, scoping out the wonderful beaches, scuba-diving in the crystal-clear waters, or hiking up the mountainous trails. Or they can take it easy by relaxing in their hotels, enjoying expert massages, and sipping on fruity drinks.
Options for gay clubs/bars are limited… but we gay folk know how to make our own fun. Groups of queer travelers are known to gather on the Descanso Beach, rent out private cabanas and enjoy the fully stocked bar, whilst dancing into the night.
---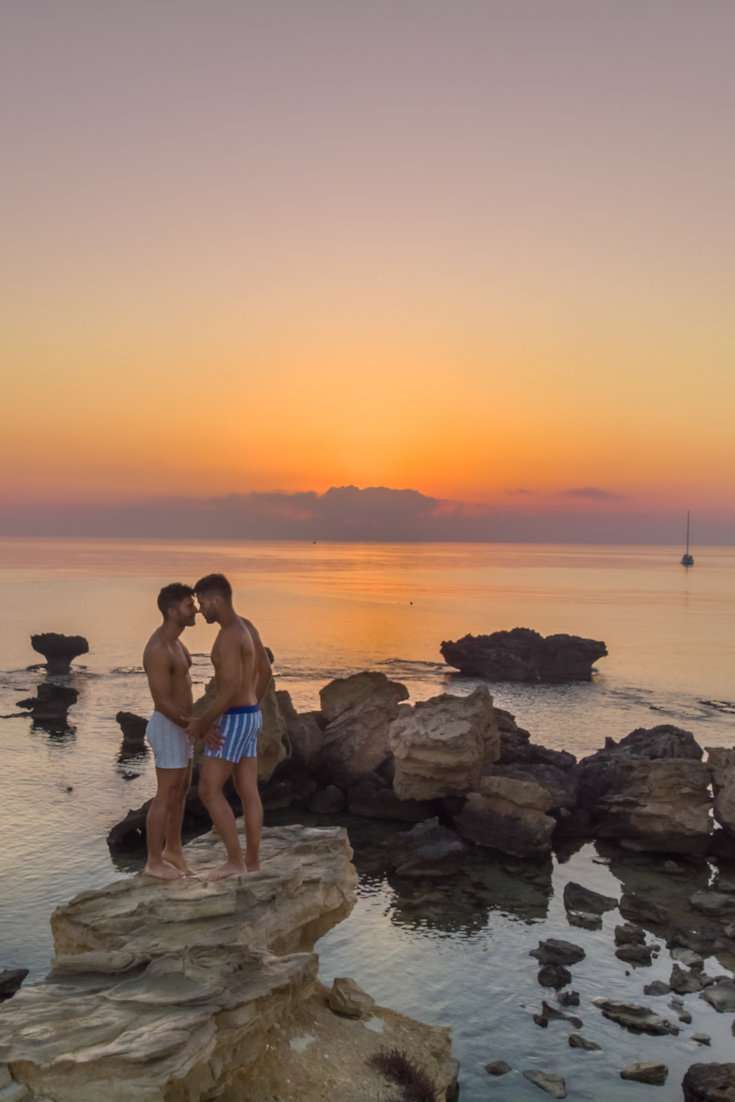 DON'T MISS OUT!
Join our newsletter
Subscribe now to receive in-depth FREE travel guides, along with inspiring stories, savvy planning tips, and exclusive discounts on gay tours.