TERMS OF USE: There is a chance that some of the content on this page has changed since it was last updated. By reading this article, you consent to our Terms of Use and Disclaimer. Happy Travels!
DISCLOSURE: Some of our posts may contain affiliate links which we may receive a commission if you choose to book something through one of our links.
These are the best events and gay parties at Miami Beach Pride that you won't want to miss.
"Miami Beach Pride is one of the biggest and best gay events in South Florida which you will not want to miss!"
While Miami Beach Pride may not be one of the biggest pride events in the world, it's certainly one of the most unique…how many Pride events do you know that take place along a beach?
And what a beach! The famous 12th Street Beach of South Miami is easily one of our favourite gay beaches in the world, so a pretty exciting spot to host a Pride event at don't you think?
Our buddy Barry Hoy of the Asian Maple Leaf gay travel blog and his handsome boyfriend, Teraj love coming to Miami Beach Pride each year. In this guest post, Barry has put together this detailed guide to some of their favourite highlights of Miami Beach Pride:
My partner Teraj is a Miami native so, naturally, we have visited this vibrant city many times over the past few years. In particular, we love going to Miami Beach Pride and always attend in full glitter and rainbow paraphernalia! In this guest post, I've set out why we love it so much, from all the many special events, social mixers and must-attend parties.
Here's my rundown of the most anticipated parties during Miami Beach Gay Pride, find out more on the Miami Beach Pride website!
Official Pride Pool Party
Nothing says "Miami" quite like a pool, a few cocktails and of course, lots of hot guys! Miami Beach Pride gets this spot on with the official Pride Pool Party. What I love about it the most is that they always feature amazing international DJs every year, like DJ Ralphi Rosario, Dan Slater and Dani Brasil. This is where you want to see and be seen (especially if you enjoy watching hotties in skimpy bathing suits)!
General admission is usually only around $40. For a bit more, you can also get a VIP access, which includes an open bar with a private terrace.
You will naturally find us in the VIP area getting our dose of Vitamin D and soaking up all those yummy cocktails!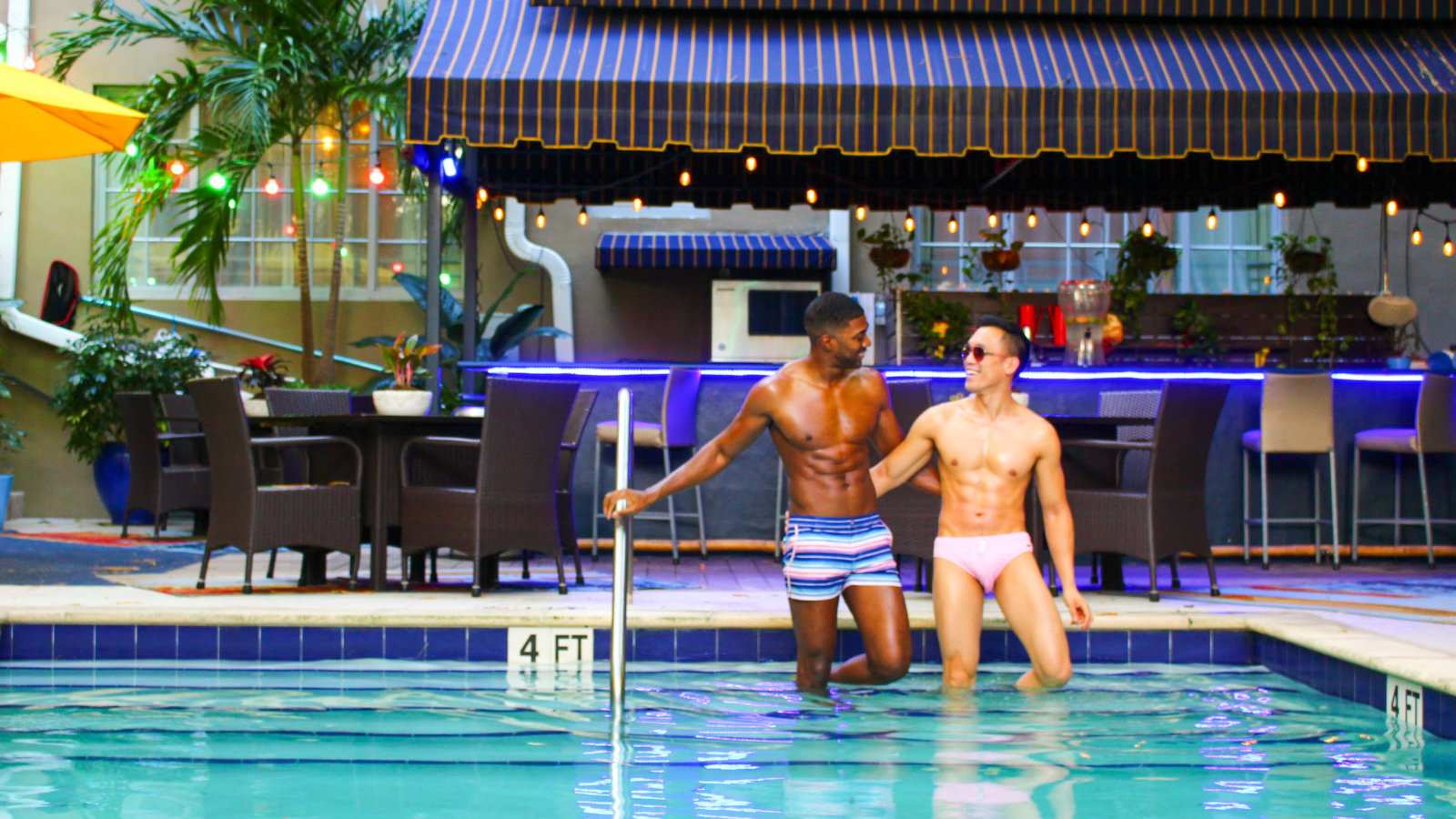 Miss Miami Beach Pride
Crowns, gowns, tiaras and plenty of tantrums!
Usually held at the Faena theatre, this annual tradition features the fiercest drag queens competing for the coveted crown of Miss Miami Beach Pride. Previous winners to look out for on the drag circuit include Miss Tiffany Fantasia and the beautiful Miss Athena Dion.
We love this because it's like watching a live version of RuPaul's Drag Race, with pageant categories ranging from "Show Your Pride", "Swimwear", "Evening Gown" and even a talent section.
You can sign up to compete for the Grand Prize of $1,000, which also comes with a whole arrange of other smaller prizes, not to mention showing off your drag skills to the world! Or, you can simply purchase tickets to watch this fabulous event.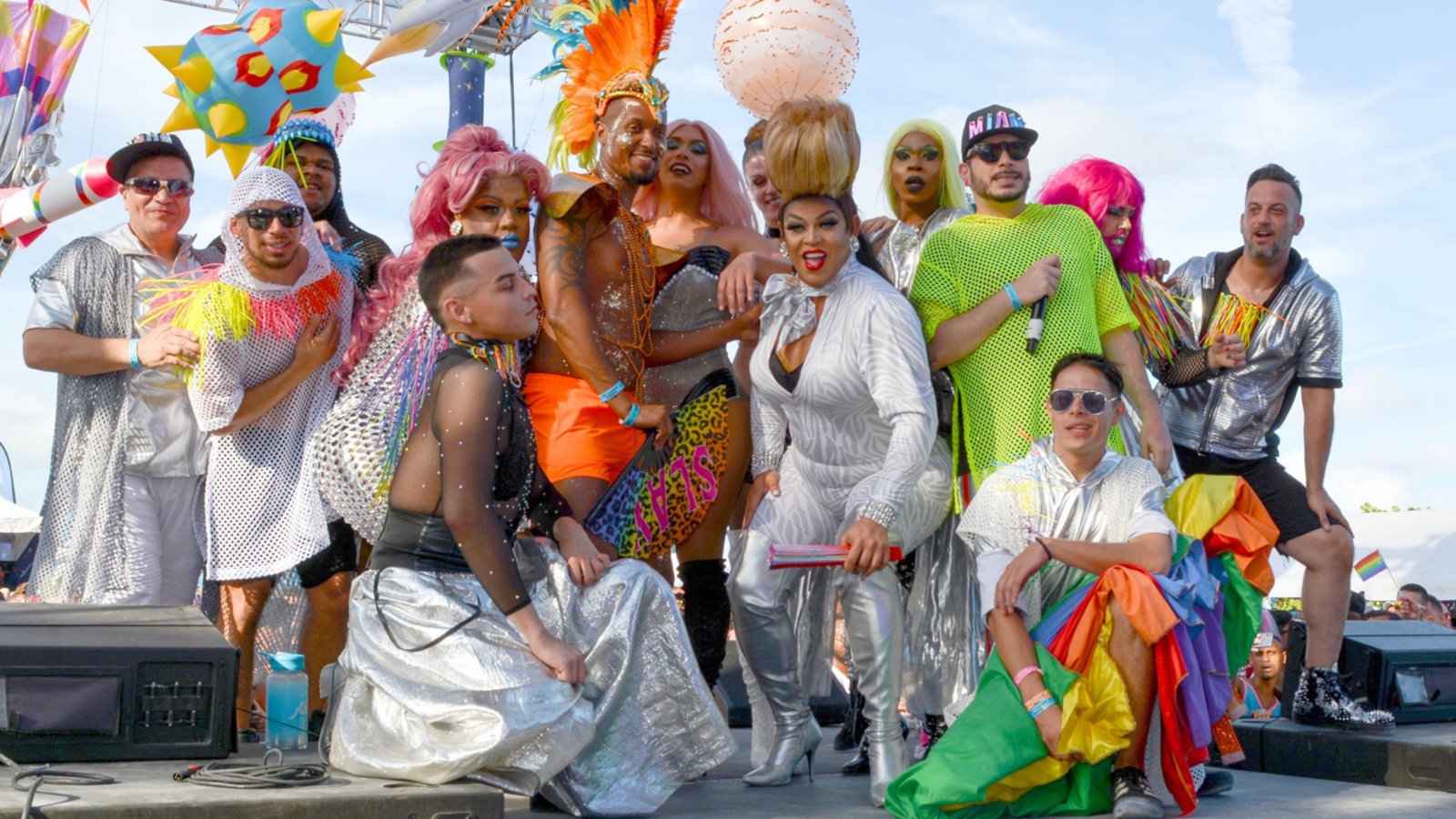 Miami Beach Pride VIP Gala
The VIP Gala is one event we are always super excited about each year. This is where you dress in your best fancy dress outfit. We are always counting down the days to this event 'cause we sure do love a bit of dressing up!
This is THE most anticipated LGBTQ+ event of Miami Beach Pride and because of this, it always has a few of the headlining celebrities attending. Previous celebrities include Randolph Ward and Lady Bunny.
Teraj and I also love this event cause it's an open bar all night long. Not to mention full of hot dapper men to gawk at, and plenty of entertainment going on through the night.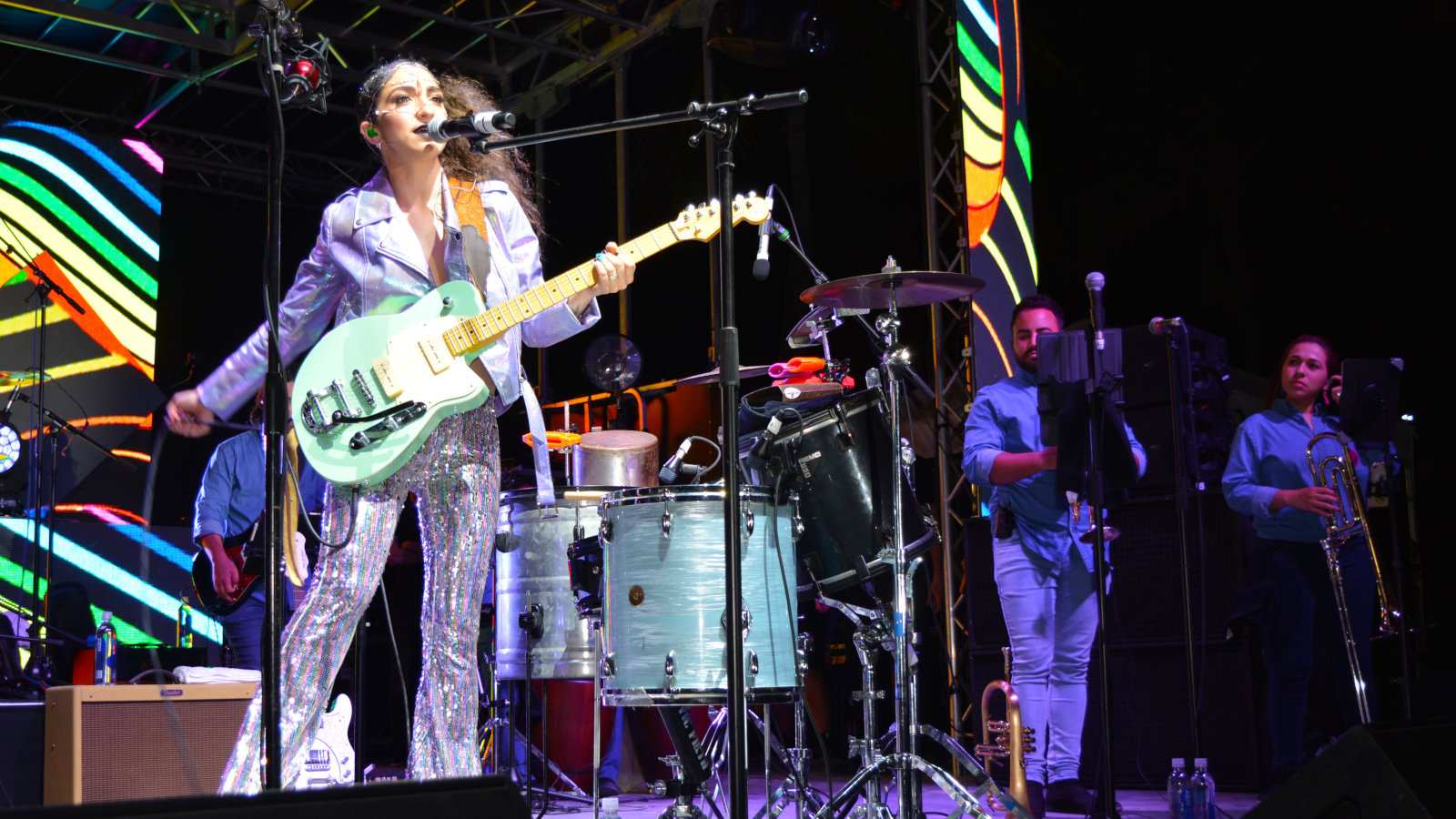 Pride Festival Village and the Celebrity Cruises VIP Lounge
Throughout the main weekend of Miami Beach Pride, there is a massive two-day Pride Festival Village taking place. This is always the heart of Miami Beach Pride, where you find the largest crowds, live music, performances from world-class DJs and even spot a few celebs. The best thing of all, it's unticketed and completely free to attend. It's located by Lummus Park right by the beach and Ocean Drive in front of Palace Bar.
You can also enjoy all of this in style in the Celebrity Cruises VIP Lounge located right next door to the main stage. This part is ticketed but includes complimentary cocktails, food, and exclusive meet 'n' greet opportunities. They also host special performance like the one and only, Teraj! That's right, my very own Pop/R&B boyfriend performs at Miami Beach Pride featuring songs from his latest album (DEFY is my favourite which I recommend ya'll check out!) If you catch Teraj there, listen out for the song Fallin' because it's all about me! You will, of course, find me cheering him on in the VIP lounge with pompoms and cocktail in hand! ☺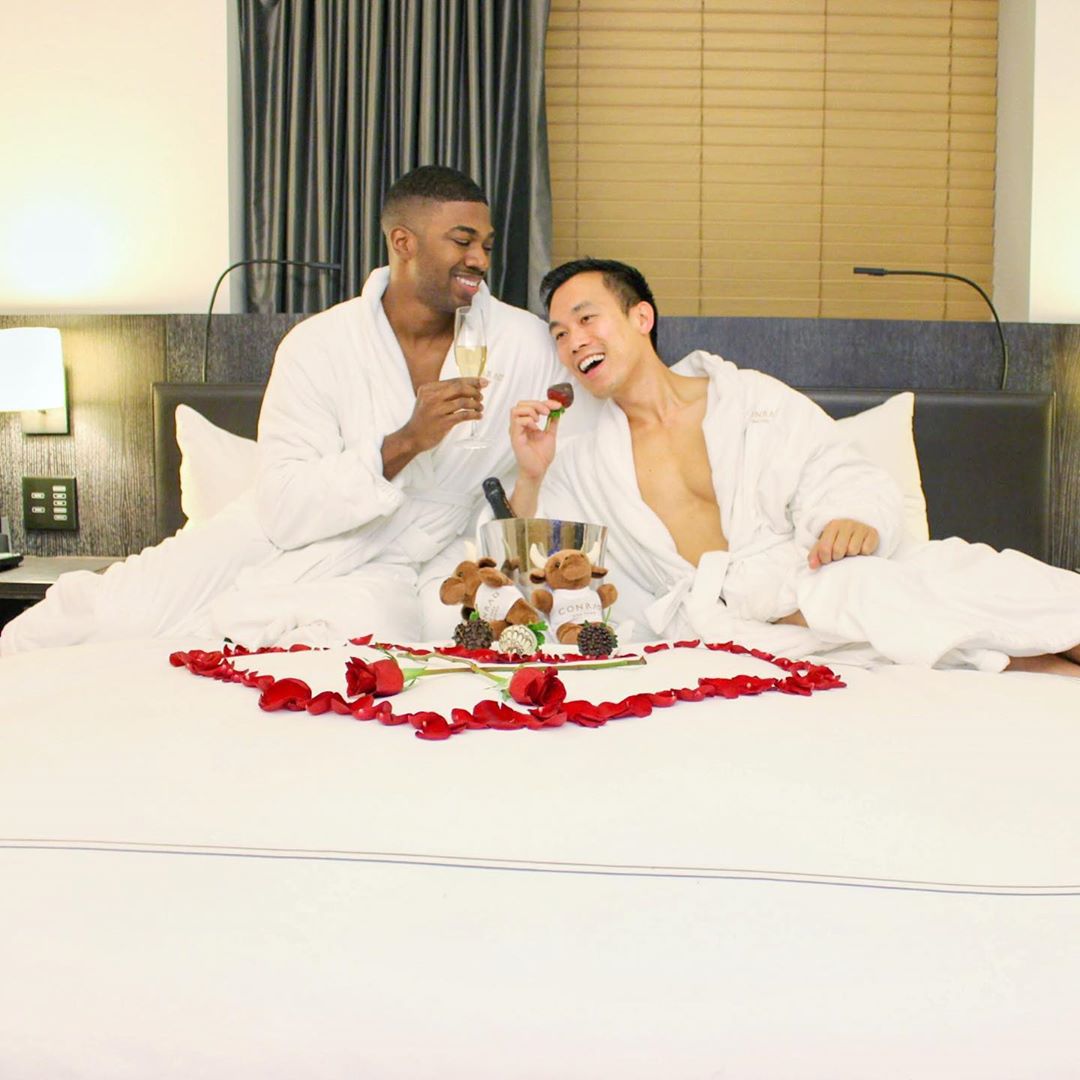 Miami Beach Pride Ball
Miami Beach Pride features a Pride Ball!
You read right: since the first one took place in 2020, this has now become a permanent fixture. If like me you're a huge fan of "Pose", then you need to come join me at the Miami Beach Pride Ball!
The Miami Beach Pride Ball features big-name drag celebs like Jason Rodriguez (Lemar Wintour on "Pose") and the legendary House of Eon. Why I love the Pride Ball so much? 'Cause this is where you will witness THE ballroom battle of the decade!
If you're also in the mood to vogue the night away and bust out your moves on the dancefloor, this is one event you cannot miss. You can also sign up to compete for the ultimate battle of the decade trophy!
Miami Beach Gay Pride Parade
You can't come to Miami Beach Pride without checking out the highly anticipated annual Gay Pride Parade!
Going strong for 12 years now, the parade starts at midday on Pride Sunday then winds down the length of the famous Ocean Drive, with floats, groups and individuals in incredible costumes.
The parade is so full of life, love, music and rainbows that you can't help but be enchanted. There's also a prize awarded to the best entry in the parade, with the winner getting splashed across the official Pride social media and website! The only dilemma, what outfit should Teraj and I wear this year?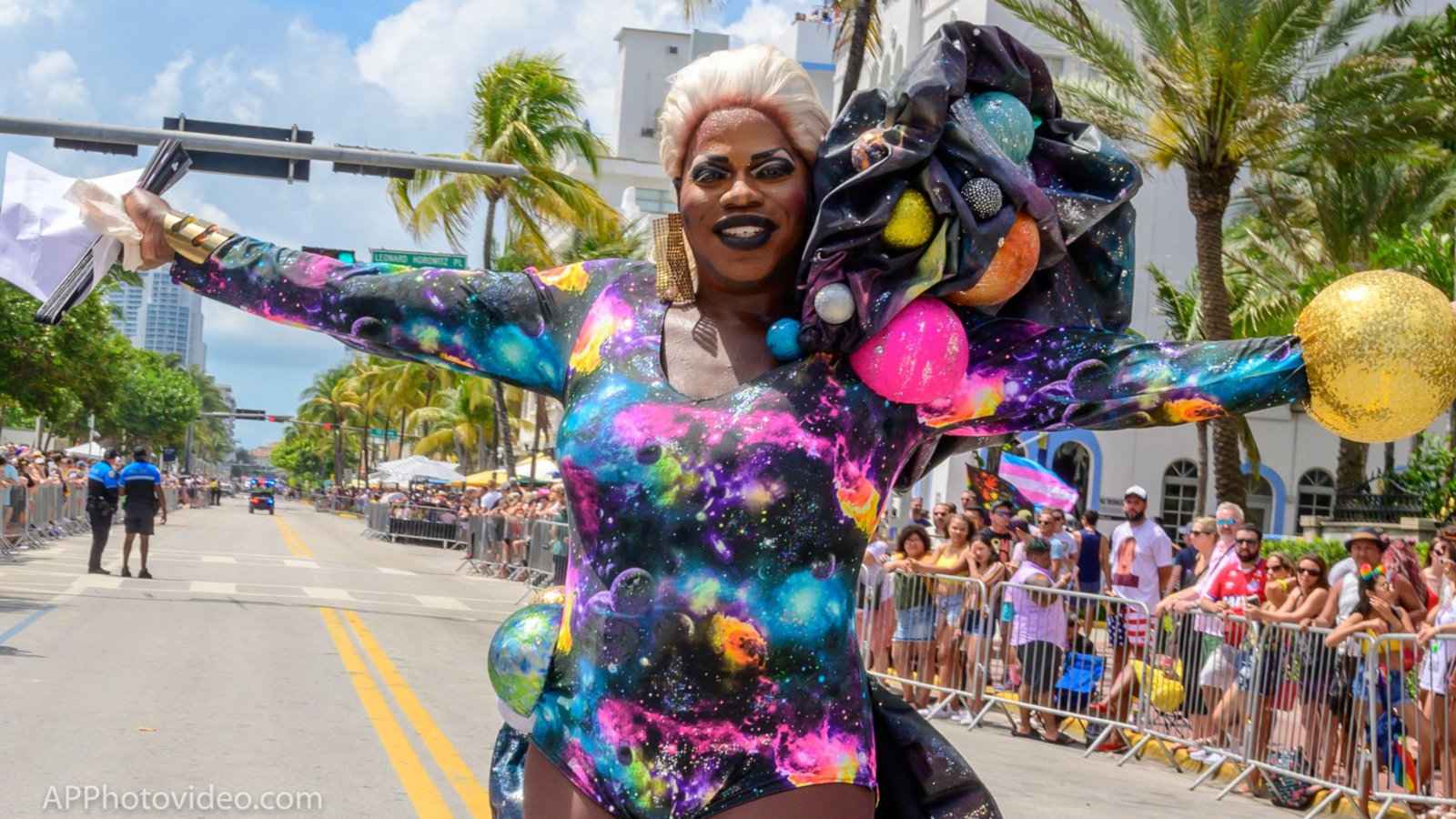 Pride Lights the Night "Flip the Switch"
One of the more important and meaningful events that I love at Miami Beach Gay Pride is the Pride Lights the Night!
During this event, buildings throughout Miami-Dade County are lit up in rainbow-coloured lights to honour and pay tribute to the LGBTQ victims, families and friends of the Pulse nightclub shooting in Orlando in June 2016.
Look out for the official kick-off for this event where a "Pride Lights the Night" honoree will "flip the switch". We love and fully endorse this event because it honours our LGBTQ community and shows that despite the horrors of that tragic day, there is now light! Check out all the other events during Miami Beach Pride on the Facebook page as well…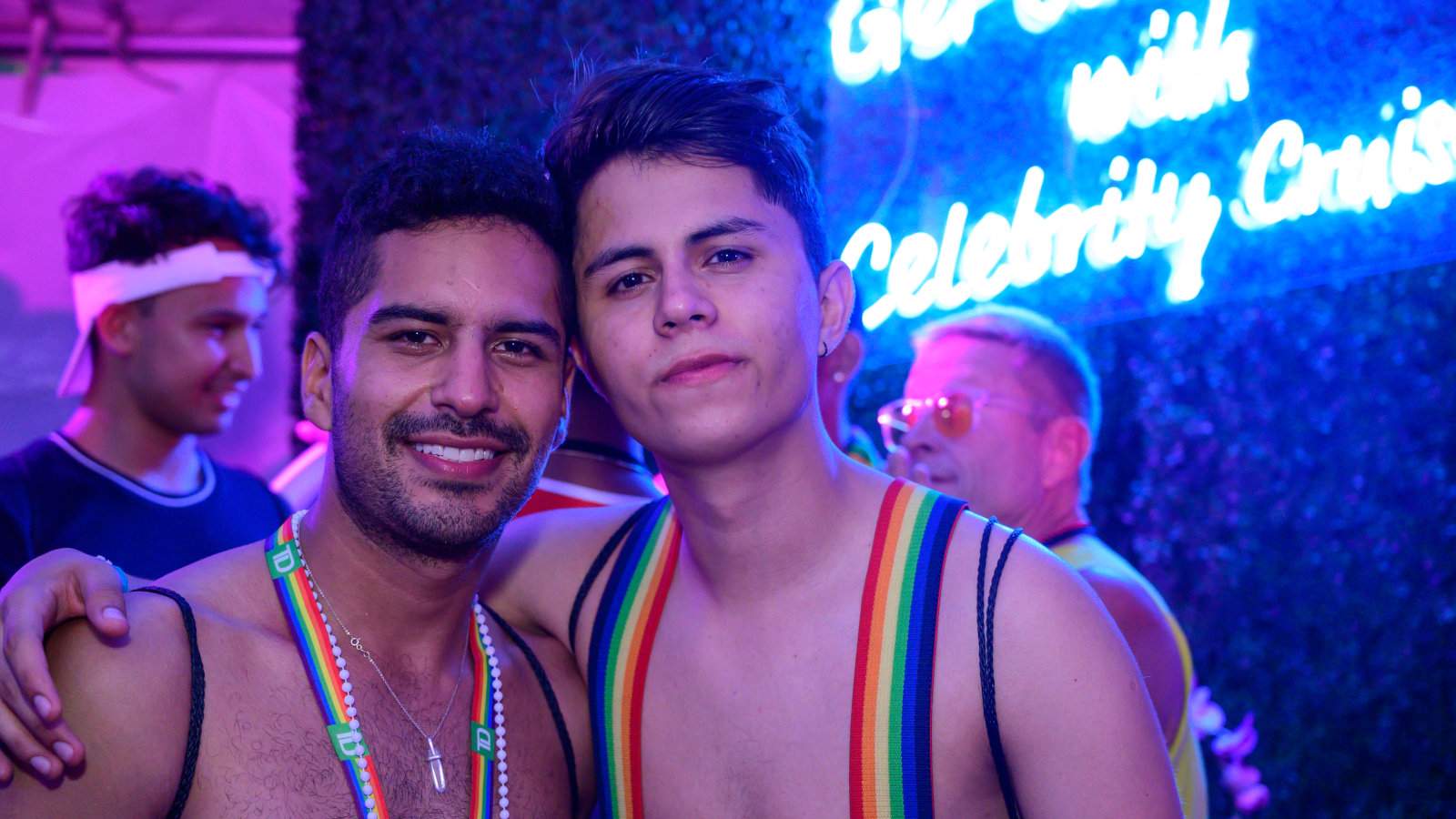 Where To Stay during Miami Beach Pride
Miami certainly has a lot of options when it comes to gay friendly places to stay. Here are a few of my favourites:
The Confidante Hotel by Hyatt: the host of many Pride pool parties and is a stunning and modern oceanfront property.
Riviera Hotel South Beach: part of the South Beach Group, which is the official hotel sponsor for Miami Gay Beach Pride. We love all the services here, especially the lush rooms and super modern amenities.
The Betsy Hotel: high-end beachfront hotel offering style with comfort. It's also super handy because it's well located, close to all the Pride activities. I also love it because they participate in the Pride Lights the Night event with their own spin of it called the Pride Poets Light the Night. This one is probably my personal favourite because of the amazing amenities, including courtyard and rooftop pools, spa and fitness centre.
Pro-Tip
I highly recommend getting the VIP Weekend Pass for Miami Beach Pride. It works out cheaper than buying all the individual tickets, but most importantly gives you access to the VIP areas (think open bars!) It also includes:
tickets to the official Miami Beach Pride VIP event
tickets to the Miami Beach Pride Exclusive VIP Lounge
tickets to the exclusive and private TD Bank VIP reception before the big Sunday Pride Parade.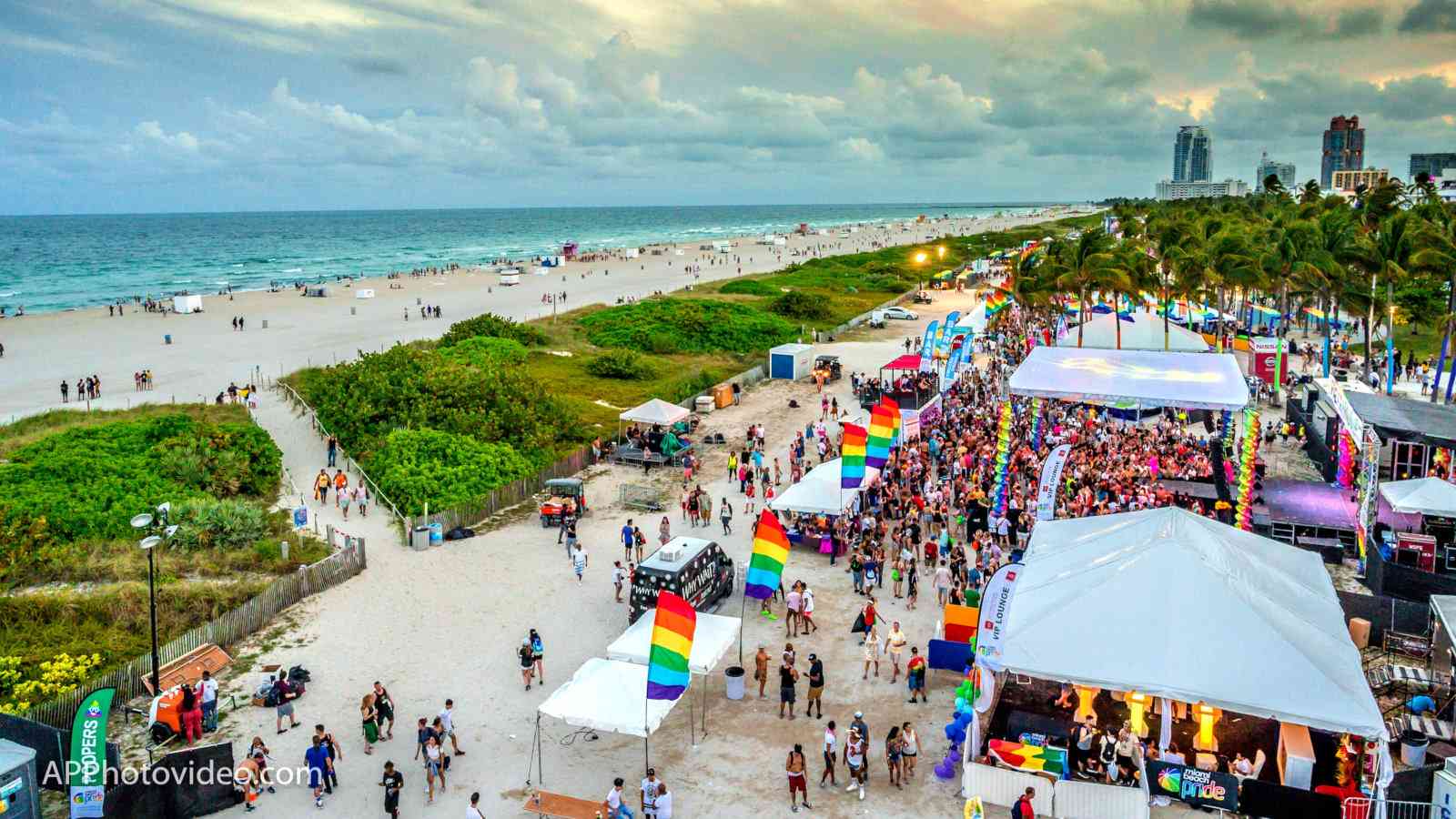 ---
Like this post? Pin it