There's no business like show business!!!
We can never resist seeing a show when we're in London. We think it's one of the highlights for gay travellers in London. It's basically the theatre capital of Europe, with hundreds of performances taking place across the city at any one time. From musicals to showcases, dramatic performances to stand up comedy, dance spectacles to operas, there is too much to choose from.
But if you, like us, fancy something a little bit campy, or with an LGBTQ theme, then you need to get yourself a ticket to one of these gay theatre shows.
Here is a list of some of our favourite gay musicals and theatre shows that are on in London right now!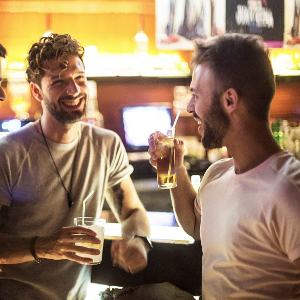 Discover London's gay nightlife with an LGBTQ local…
… and make friends with like-minded gay travellers. We did a gay nightlife tour with the awesome Rainbow Gay Tours and had the time of our lives. We've partnered up with them to offer our readers an exclusive 10% discount.
You can also contact Rainbow Gay Tours directly, make sure to mention our name to enjoy the 10% discount.
What we cover in this guide
01
Everybody's Talking About Jamie
The Apollo Theatre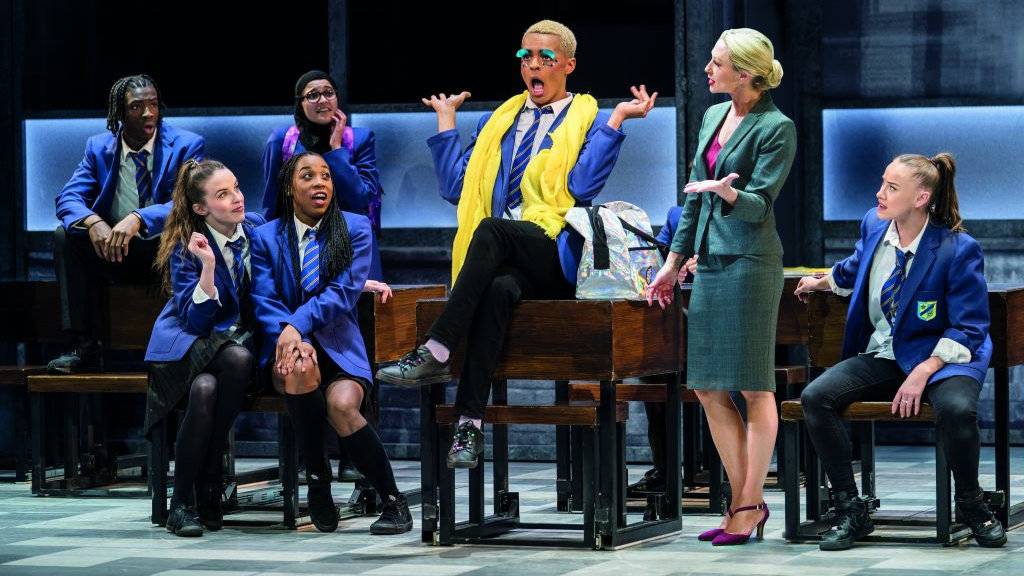 He's the boy on everybody's lips.
Jamie New is a sixteen-year-old schoolboy who fantasies about becoming a drag queen. Whilst all of his schoolmates dream about becoming models, footballers, or TV stars, Jamie has his eyes set on donning a pair of lashes, high heels, and a wig, then performing in front of a crowd.
Everybody's Talking About Jamie follows his journey, as he tries to break out of his Northern English town, leave behind the bullies and naysayers, to become the next drag superstar. It's a beautifully touching piece of theatre that is all about being yourself and finding a place where you belong.
We went along to see it to celebrate Seb's birthday and got to see the incredible Bianca Del Rio play the role of Loco Chanelle (a drag mentor to Jamie), and Faye from Steps (who plays Jamie's homophobic teacher). It was such a fun evening, and the crowd were on fire!
We laughed. We cried. We danced. We had one of the best nights at the theatre. Plus, we've not been able to stop listening to the soundtrack on Spotify since!
02
Falsettos
The Other Palace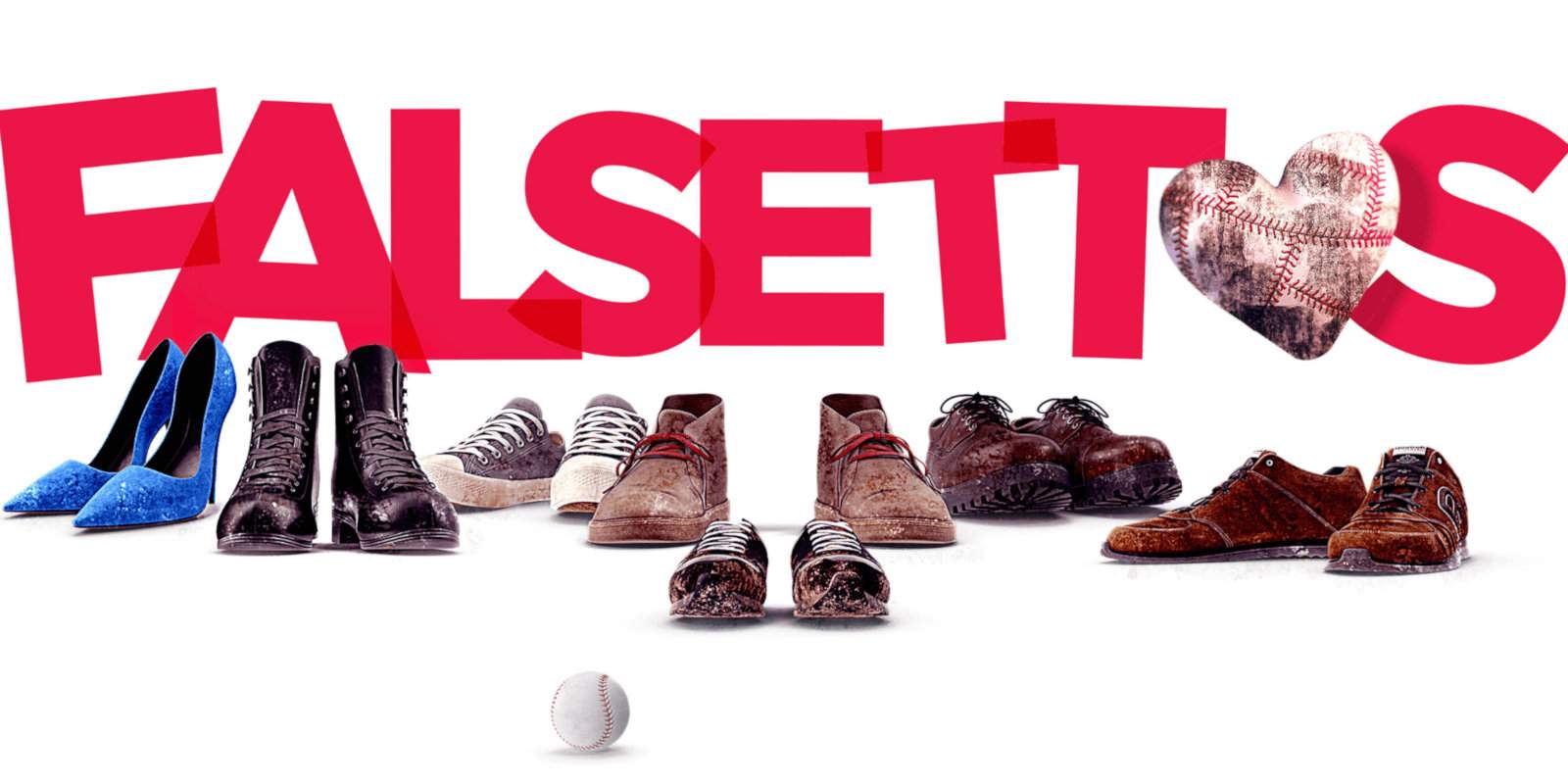 You might want to bring the tissues for this one…
Coming to the West End later this year, Falsettos features two gay men and two gay women.
This musical explores the breakdown of the traditional family unit. Marvin has just broken up with his wife for a gay lover, but instead of abandoning her, and his ten-year-old son, he attempts to merge his boyfriend in with the family. Cue the drama!
The show balances comedy with heartbreak. Having debuted in New York in the early 1990s, the musical did a lot in helping audiences see gay relationships in a whole new light.
Plus, we loved how there is an excellent representation of a lesbian couple in the show. Theatre has been quite slow in its representation of the entire LGBTQ spectrum (there are other letters besides the G, you know), and its inclusion of lesbian characters is particularly poor. In Falsettos, the lesbian couple is represented as a healthy and happy relationship which is extremely refreshing!
Get yourself to a showing of this amazing new production this autumn!
03
A Midsummer Night's Dream
Bridge Theatre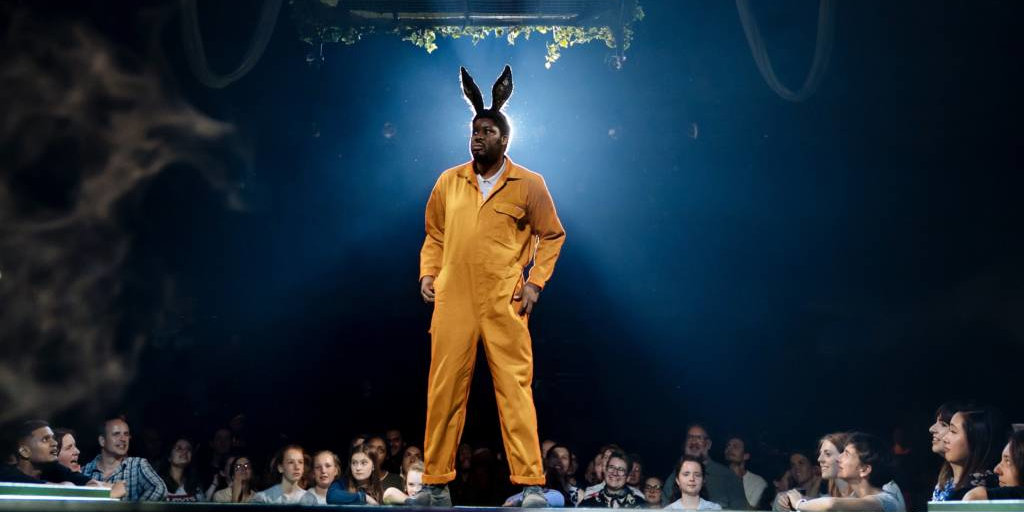 We know, we know: Shakespeare? Didn't we all forget about him once we left school? Well, for those of us who do love a good bit of Elizabethan theatre, this new production of A Midsummer Night's Dream is a must-see.
First of all, let's defend Shakespeare. He himself landed in the LGBTQ spectrum (he's the B, in case you weren't aware). Old William would write love letters to both men and women in his day. Plus, the Queen loved his work – and if it was good enough for that queen, then it is good enough for us queens.
This version of his play reinterprets the story to imagine a gay character. It also reverses the gender of various other characters, adding a whole new queer dynamic.
Seeing this really made Shakespeare feel modern and relevant, especially with Game of Thrones actress Gwendoline Christie (Brienne of Tarth), as Titania! So give it a look in, you might leave the theatre feeling reborn as a Shakespearean superfan!
04
The Book of Mormon
Prince of Wales Theatre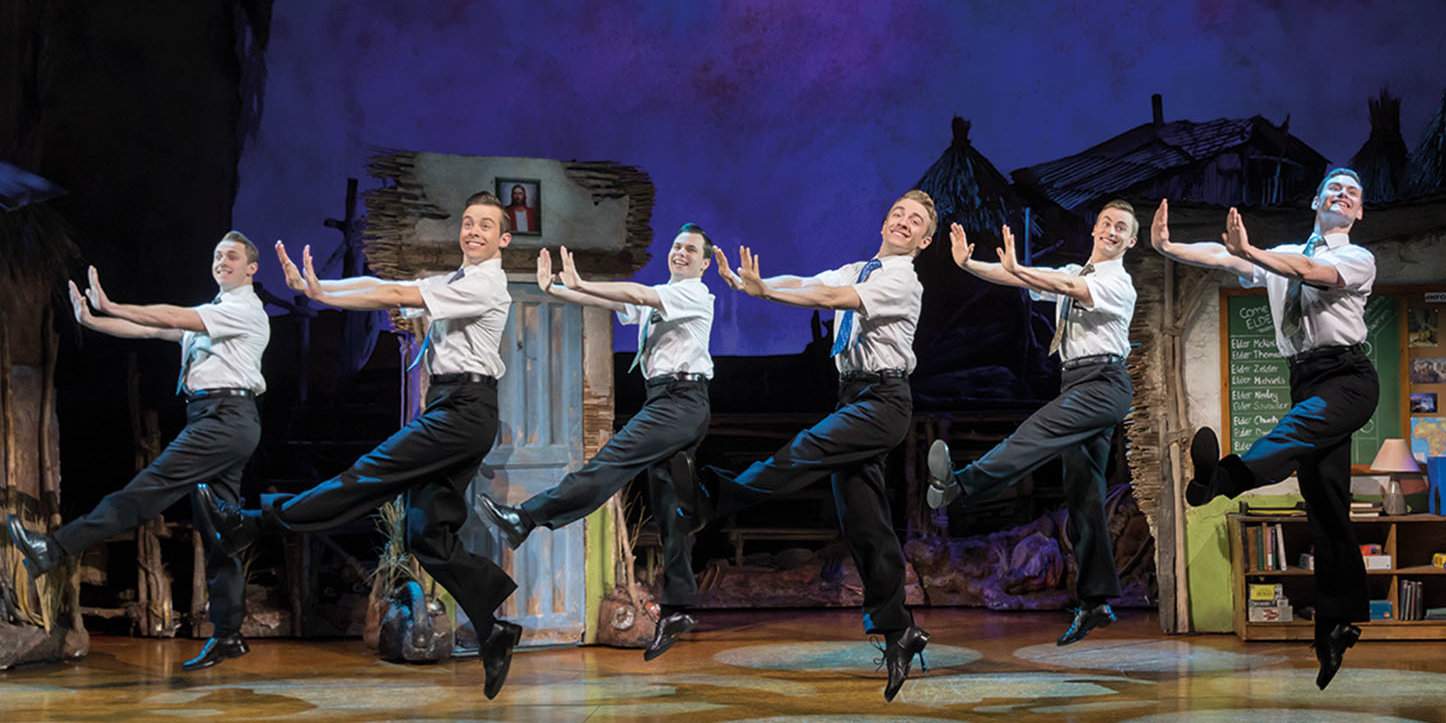 A show about a group of Mormons…now who on earth would want to see something about that?!
It turns out, a whole lot of people! The Book of Mormon has been around the West End for a few years, and it is still one of the hottest tickets in London.
We managed to nab a pair last year and went in completely blind as to what the show was about. To say we were rolling in the aisles is an understatement.
Sure, this musical comedy wins a spot on this list with its inclusion of a gay character, but it also embraces the kind of campness that LGBTQ people have spearheaded in pop culture.
The Book of Mormon has been criticised by the Gay Alliance Movement, and there are moments of the show some will find offensive. But this musical is an equal opportunities offender. It doesn't just make cracks at us gays, but at everyone – so in a way, we are all on the same playing field.
05
Nigel Slater's Toast
The Other Palace
Nigel Slater is a fantastically talented journalist who happens to be gay – and this show tells his story.
Based on his autobiography, the audience learns of Slater's upbringing in Toast. Using clever stage design and beautiful visual effects, the sounds and tastes of Slater's childhood are brought to life.
Treats and baked goods are passed around throughout the show for the audience to sample. Admittedly, we got a bit distracted from the action over how scrumptious the sherry trifle was!
The show was so simple and brilliant. Yet utterly dynamic. Kind of like…a morning slice of toast!
06
Bare: A Pop Opera
The Vaults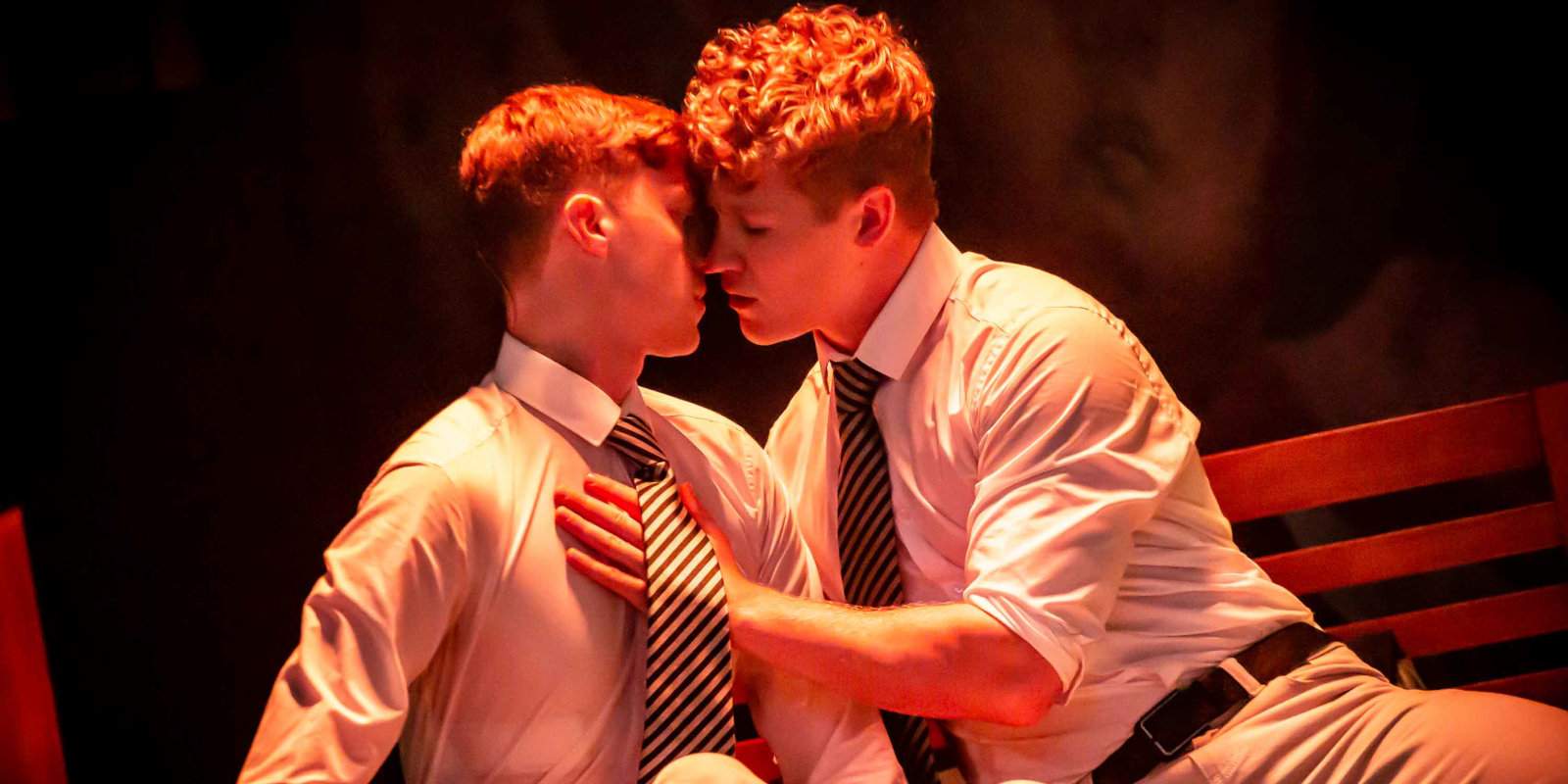 First of all, before you even go see this show, you need to listen to music. It is completely breathtaking.
Playing at the Vaults, Bare tells the story that we're sure a lot of young gay people can relate to. It brings together the conflicts one faces through discovering their sexual attractions, whilst trying to remain devoted to their religion.
Set in a Catholic boarding school, two boys fall in love and must deal with the fallout from their peers and teachers.
The show manages to feel fresh, despite dealing with such a traditional issue that still plagues society. For us, we feel it is the lively pop score that the story is set to.
The songs are catchy, inspiring, and at times, heartbreaking.
07
The View Upstairs
Soho Theatre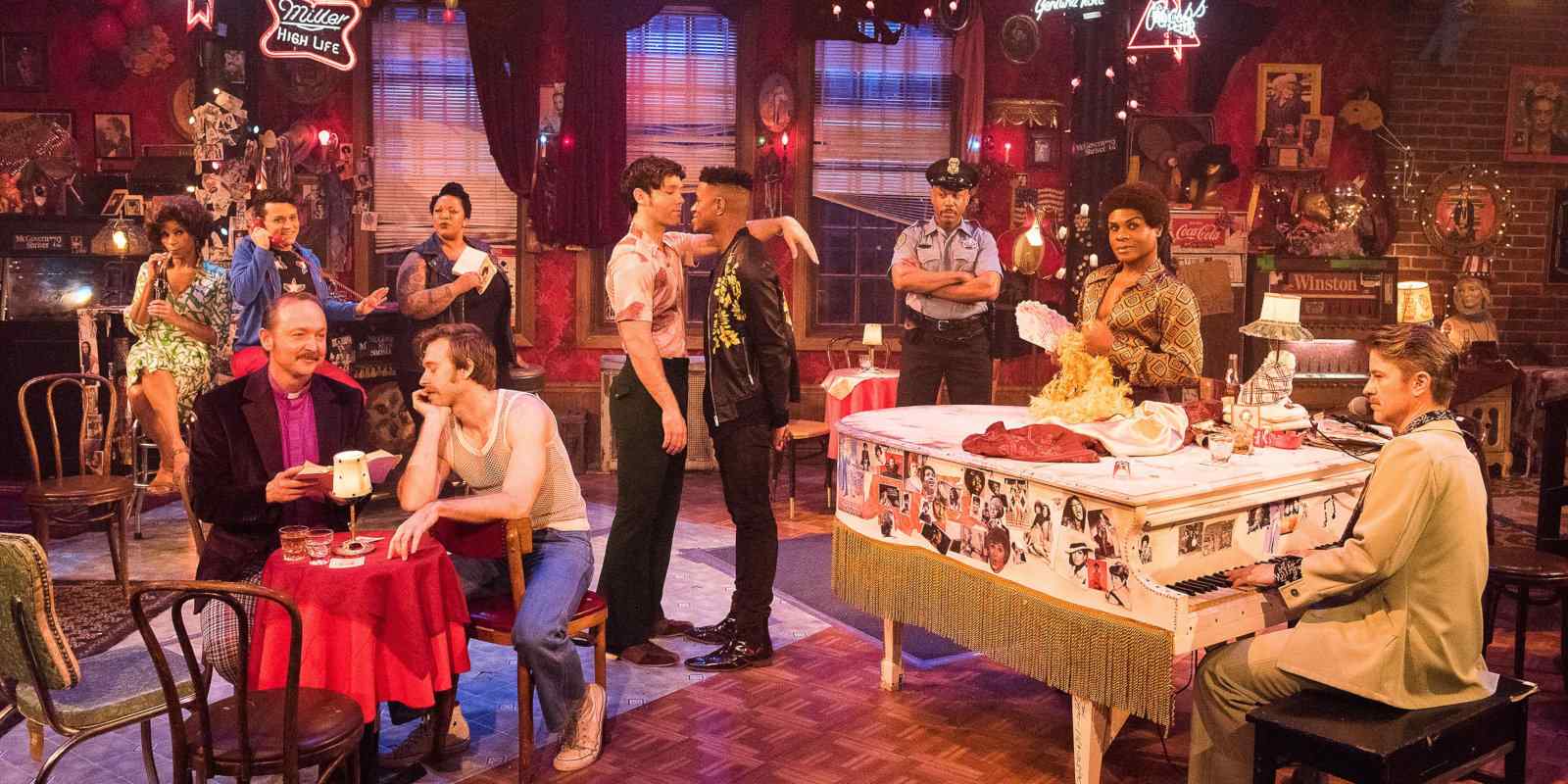 This is another newbie to the London theatre circuit.
The View Upstairs is a love letter to the queer community. It follows the events of a man who buys an old gay bar from the '70s and returns it to its former glory.
It brings together love, harmony, and music. It celebrates what we as LGBTQ people have achieved, and what we have ultimately lost.
What we love about this musical is that we could have spent the whole duration of the performance either covering our eyes or blocking our eyes. The visuals are so stunning and well crafted that it gives us goosebumps just thinking of it now.
Plus, the soundtrack is out of the world. They have managed to encapsulate all of the emotions we as queer people feel. From the nagging pangs of loneliness to utter euphoria to overwhelming fear, and mounting hopefulness.
08
Present Laughter
The Old Vic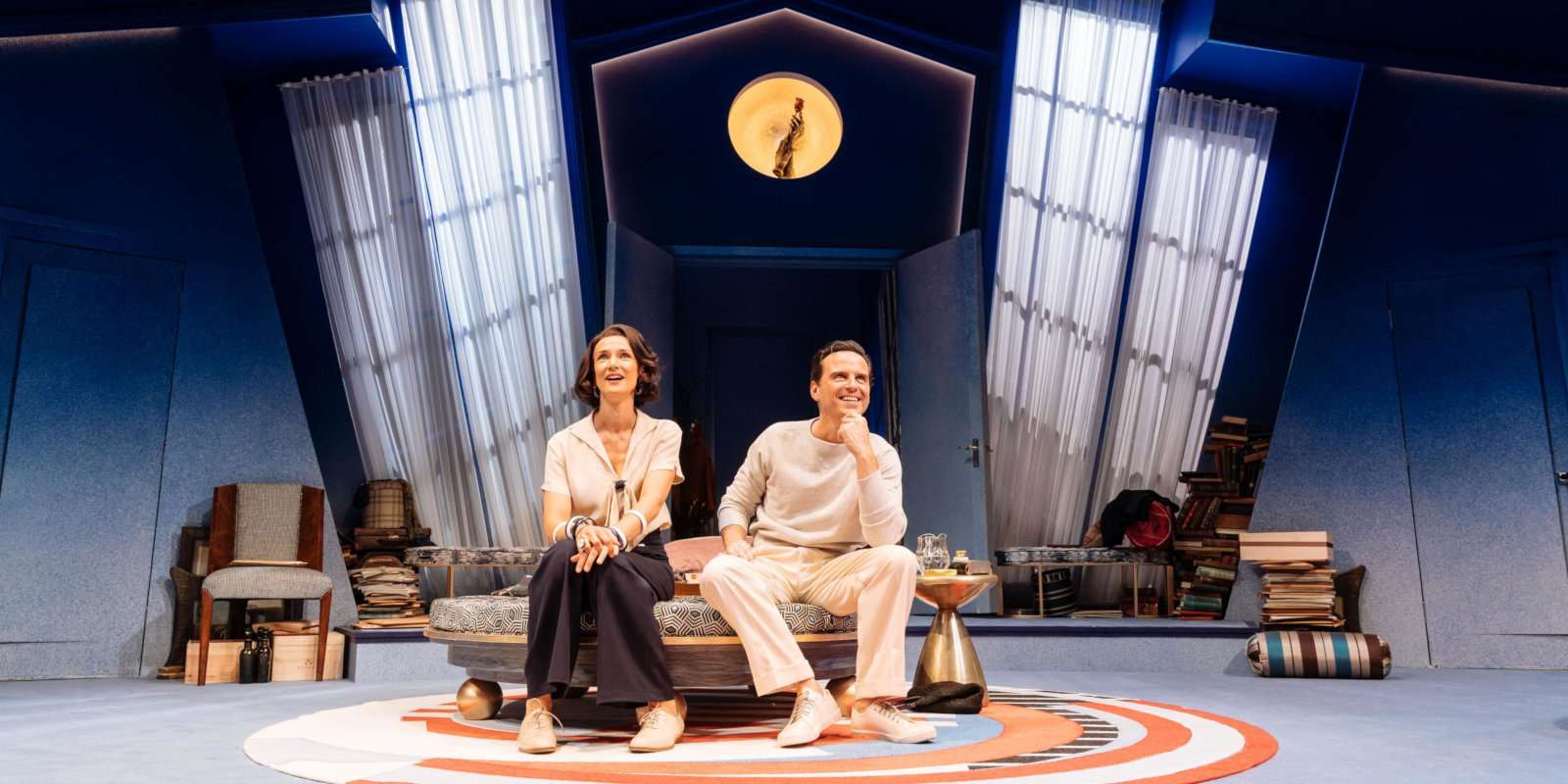 This play was written by Noel Coward during the era of World War 2. So you'd think you would be going in for a rather depressing night.
But honey? You were wrong. This show is a laugh. It fully embraces the comedic element of farce, with one bizarre scenario leading to another. It was clearly written for audience members during the 1940s to forget about all the political turmoil at the time…so what is a more apt time to bring the play back to life?
Starring the gorgeous (and gay) actor, Andrew Scott, Present Laughter turns the classic British play on its head. In this adaption, the central character is presented as bisexual and has had relationships with both men and women (in the original, he had only slept with women).
We are obsessed with this trend in the theatre of reimagining old texts and playing with the idea of gender and sexuality. Just because something was written decades ago, doesn't mean we have to stick to the exact script and limit our audiences! Playing with the format in this way keeps the tradition alive, whilst still giving marginalised groups the much-needed representation they need!.
09
Closer to Heaven
Above the Stag Theatre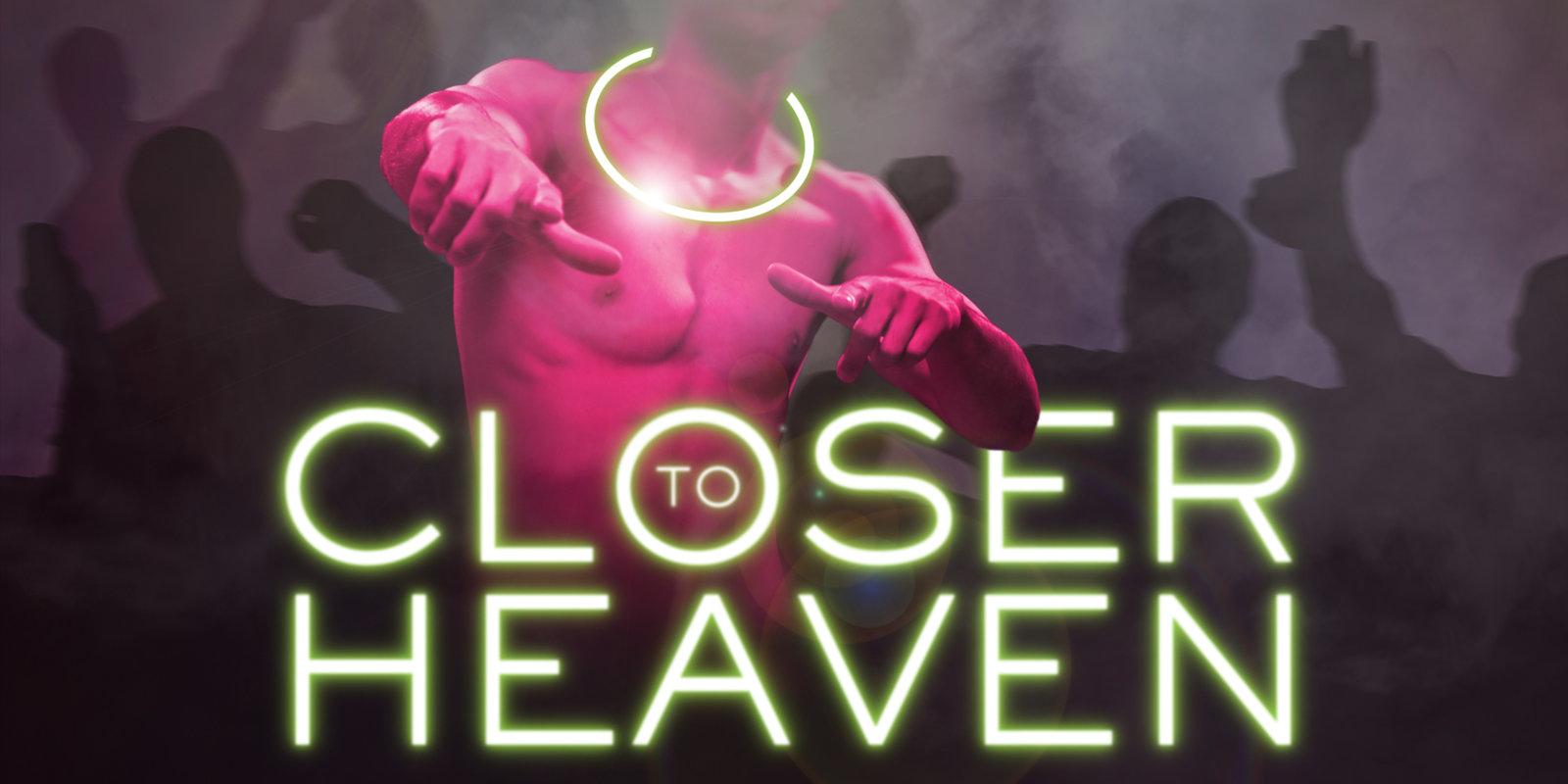 This show is set to the music of the Pet Shop Boys…so enough said on that one, we think!
Just kidding!
Closer to Heaven is set to play a limited run this year, so you need to be quick in snagging up a ticket.
Not only does it feature the music of arguably the greatest disco musicians ever, but it tells a beautiful tale of a young gay man who moves over from rural Ireland to the bright lights of London.
He lands a job working in a gay bar, where he is forced out of his shell and quickly becomes the object of everyone's affections.
This musical holds up a black mirror to the existing gay scene in London. It depicts the obsession with image, drugs, partying, and sex which still plagues the community to this day. It allows the audience to see how damaging living such a lifestyle can be, and serves as a powerful reminder of what can happen if you push your limits to the max.
10
Come From Away
Phoenix Theatre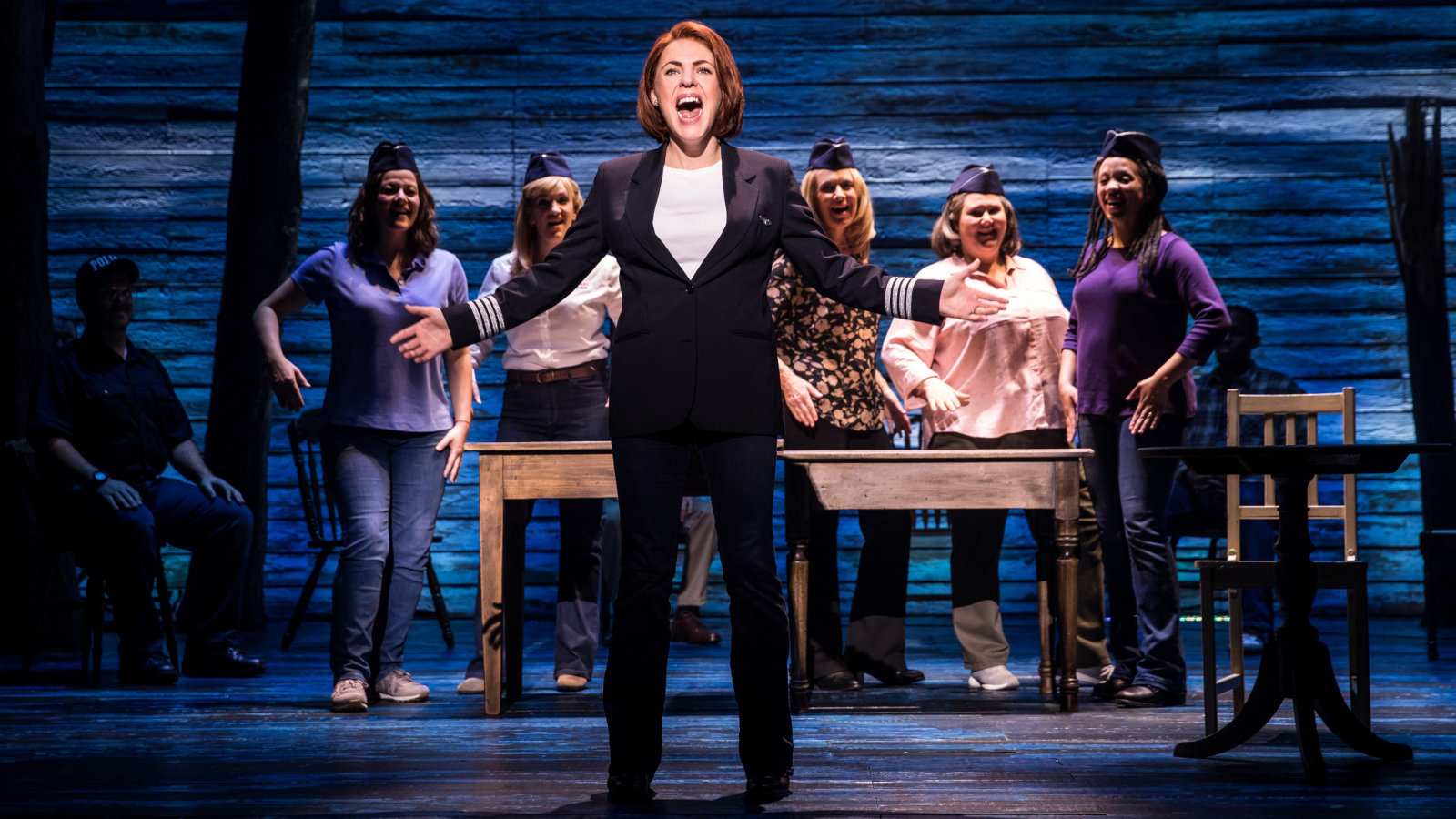 This one isn't directly about anybody queer, but, it definitely deserves a spot for how it depicts a community of people coming together and embracing diversity, regardless of race or sexual orientation.
Come From Away is one of the newer musicals on the list. Having just arrived at the West End earlier this year, it is the hottest ticket at the moment! You won't get too far wandering around Oxford Circus without hearing someone gushing about it.
In short, Come From Away is a true story about the people who were on board an aircraft during the events of 9/11. 38 planes were ordered to land in the small town of Gander in Newfoundland, and the residents of the village welcomed the stranded Americans with open arms.
Two of those stranded are a gay couple, Kevin and Kevin (isn't that cute?). The pair are initially nervous to disclose their sexuality to their host family and fellow isolated passengers, but soon find that they are welcome to express themselves freely.
Come From Away is in its essence, a story about hope and the fighting human spirit. You will feel fully engrossed by the action on stage with its seamless choreography, emotional soundtrack and an incredible story!
---
Like this post? Pin it