TERMS OF USE: There is a chance that some of the content on this page has changed since it was last updated. By reading this article, you consent to our Terms of Use and Disclaimer. Happy Travels!
DISCLOSURE: Some of our posts may contain affiliate links which we may receive a commission if you choose to book something through one of our links.
Here is a list of some of our favorite gay musicals and theatre shows that are on in London right now!
There's no business like show business!!!
We can never resist seeing a show when we're in London. We think it's one of the highlights for gay travelers in London. It's basically the theatre capital of Europe, with hundreds of performances taking place across the city at any one time. From musicals to showcases, dramatic performances to stand-up comedy, dance spectacles to operas, there is too much to choose from.
But if you, like us, fancy something a little bit campy, or with an LGBTQ theme, then you need to get yourself a ticket to one of these gay theatre shows, most of which are nicely located in and around the Soho gay scene of London.
DON'T MISS OUT!
Join our newsletter
Subscribe now to receive in-depth FREE travel guides, along with inspiring stories, savvy planning tips, and exclusive discounts on gay tours.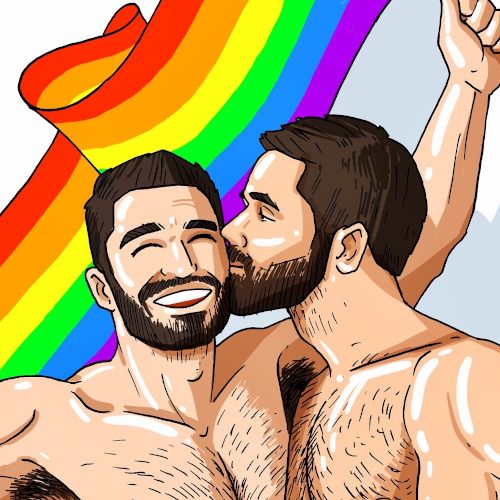 01
Everybody's Talking About Jamie
The Apollo Theatre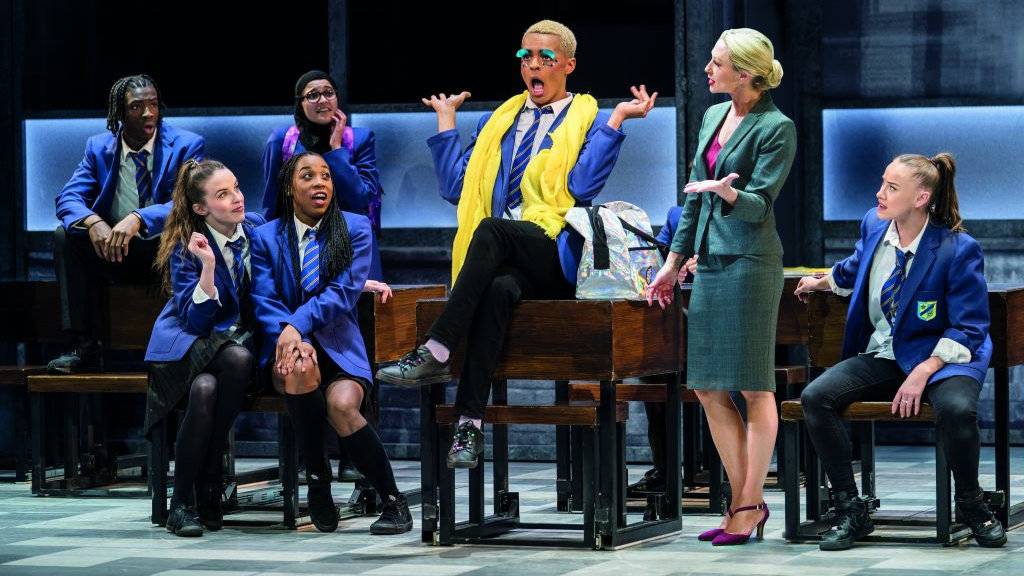 He's the boy on everybody's lips.
Jamie New is a sixteen-year-old schoolboy who fantasizes about becoming a drag queen. Whilst all of his schoolmates dream about becoming models, footballers, or TV stars, Jamie has his eyes set on donning a pair of lashes, high heels, and a wig, then performing in front of a crowd.
Everybody's Talking About Jamie follows his journey, as he tries to break out of his Northern English town, and leave behind the bullies and naysayers, to become the next drag superstar. It's a beautifully touching piece of theatre that is all about being yourself and finding a place where you belong.
We went along to see it to celebrate Seb's birthday and got to see the incredible Bianca Del Rio play the role of Loco Chanelle (a drag mentor to Jamie), and Faye from Steps (who plays Jamie's teacher). It was such a fun evening, and the crowd was on fire!
We laughed. We cried. We danced. We had one of the best nights at the theatre. Plus, we've not been able to stop listening to the soundtrack on Spotify since!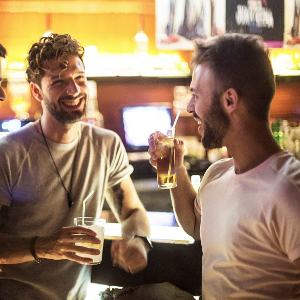 Must do in London: experience the gay nightlife!
London is home to some fabulous gay bars and clubs but it can be a bit intimidating if it's your first time. We recommend joining this Gaily tour with a gay local who will show you the best LGBTQ hangouts across the city as well as give you an insight into what gay life is like in London.
02
Six
Arts Theatre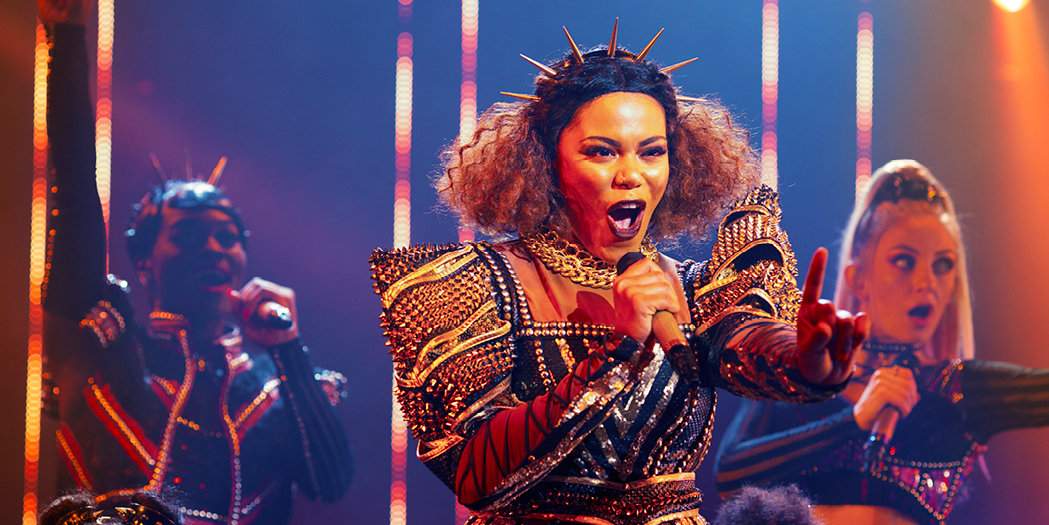 Divorced. Beheaded. Died. Divorced. Beheaded. Survived.
Six has everything a gay man loves. Strong women. Witty humor. Catchy pop songs. Queens (as in, literal queens).
Six is about the wives of Henry VIII, who've returned from the unread pages of the history book to divulge their side of the story. One by one, each queen steps forward to speak about their upbringing, and how it shaped Henry's life. They also speak of their untimely demise usually because of Henry's wrath.
Ultimately, the Queens deliver a strong message of female empowerment and friendship – refusing to let the head-chopping, divorce-inventing King take the spotlight anymore.
The songs are super poppy too! They gave us Spice Girl / 1990s Kylie Minogue vibes, with soaring melodies and inspiring lyrics. Plus, the encore at the end, where they mash up all the tracks together and have all the audience members on their feet and dance is just too much fun.
03
The View Upstairs
Soho Theatre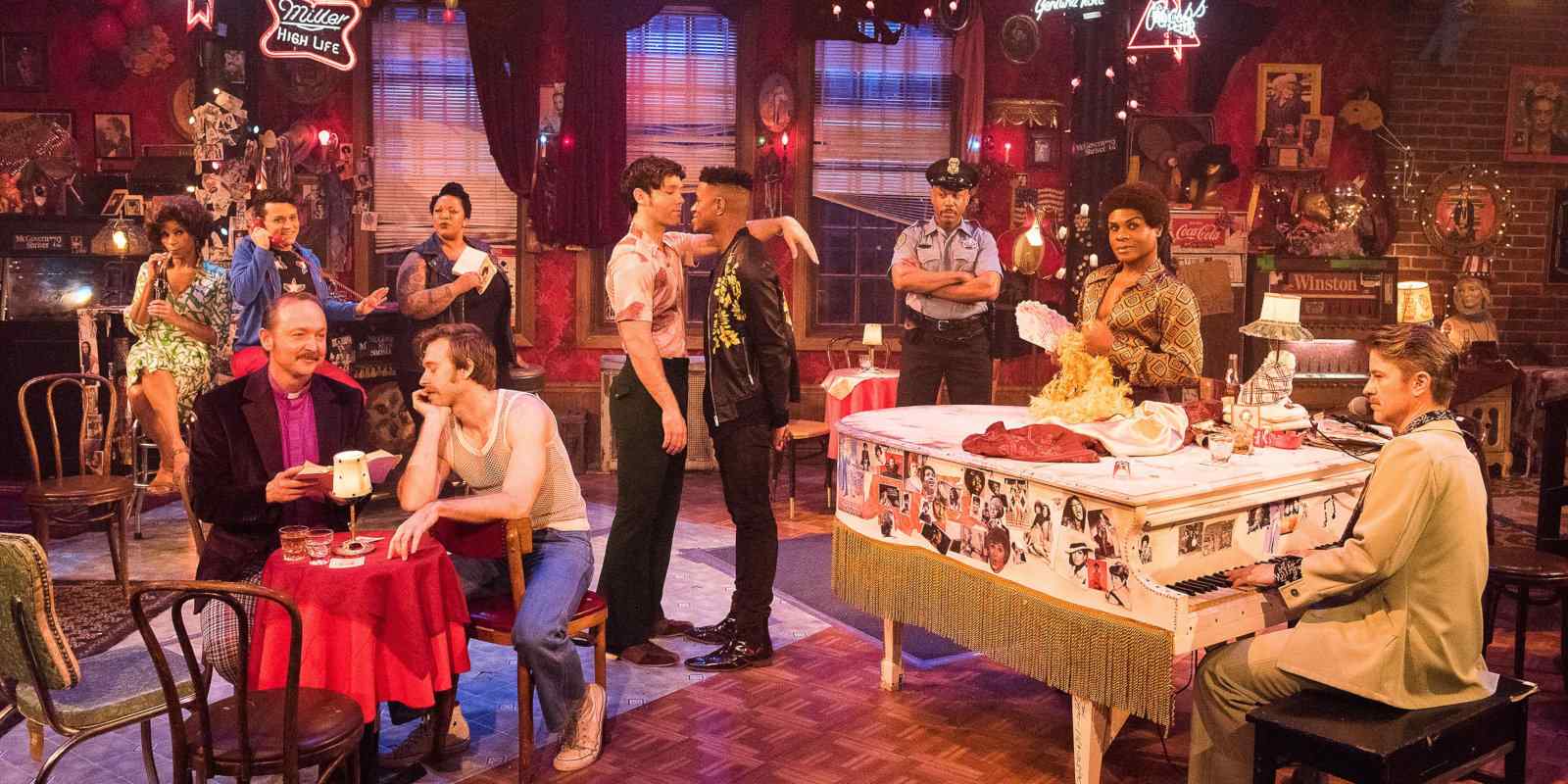 This is another newbie to the London theatre circuit.
The View Upstairs is a love letter to the queer community. It follows the events of a man who buys an old gay bar from the '70s and returns it to its former glory.
It brings together love, harmony, and music. It celebrates what we as LGBTQ people have achieved, and what we have ultimately lost.
What we love about this musical is that we could have spent the whole duration of the performance either covering our eyes or blocking our eyes. The visuals are so stunning and well crafted that it gives us goosebumps just thinking of it now.
Plus, the soundtrack is out of the world. They have managed to encapsulate all of the emotions we as queer people feel. From the nagging pangs of loneliness to utter euphoria to overwhelming fear, and mounting hopefulness.
04
The Book of Mormon
Prince of Wales Theatre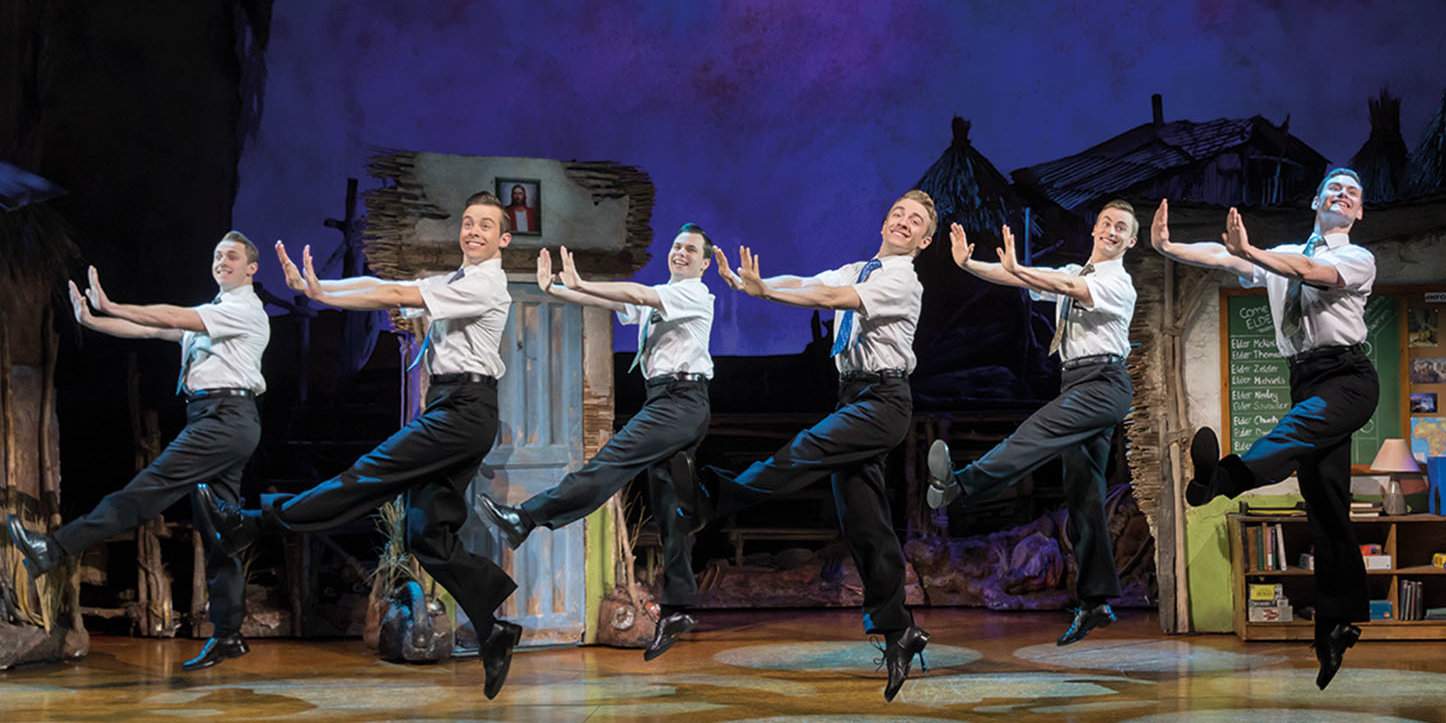 A show about a group of Mormons… now who on earth would want to see something about that?!
It turns out, a whole lot of people! The Book of Mormon has been around the West End for a few years, and it is still one of the hottest tickets in London.
We managed to nab a pair last year and went in completely blind as to what the show was about. To say we were rolling in the aisles is an understatement.
Sure, this musical comedy wins a spot on this list with its inclusion of a gay character, but it also embraces the kind of campness that LGBTQ people have spearheaded in pop culture.
The Book of Mormon has been criticised by the Gay Alliance Movement, and there are moments of the show some will find offensive. But this musical is an equal opportunities offender. It doesn't just make cracks at us gays, but at everyone – so in a way, we are all on the same playing field.
DON'T MISS OUT!
Join our newsletter
Subscribe now to receive in-depth FREE travel guides, along with inspiring stories, savvy planning tips, and exclusive discounts on gay tours.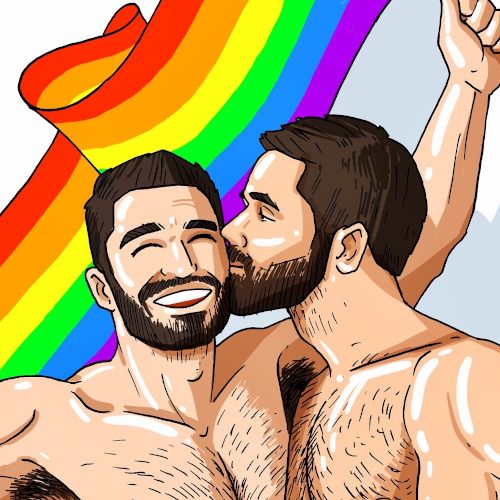 05
Come From Away
Phoenix Theatre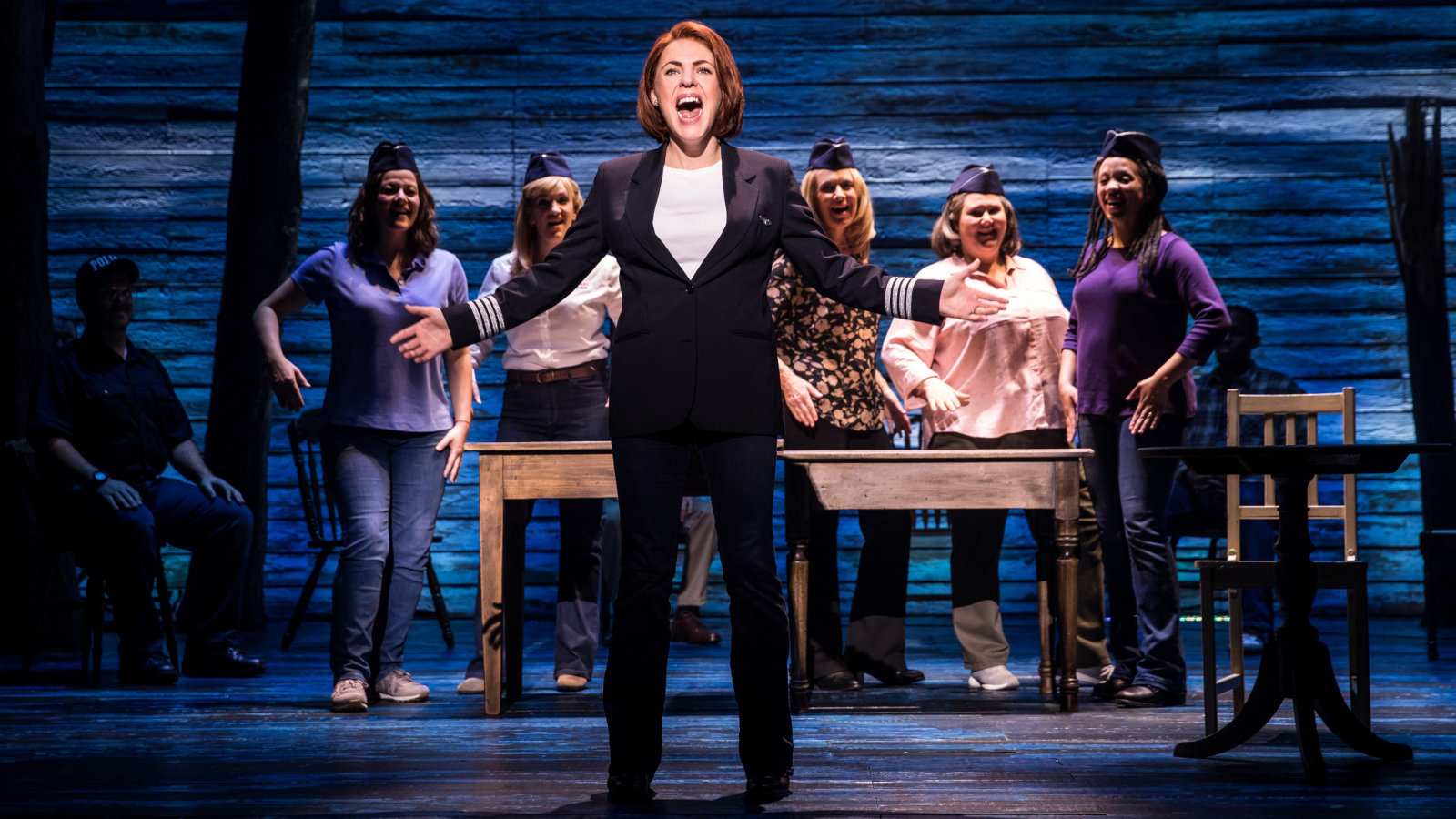 This one isn't directly about anybody queer, but, it definitely deserves a spot for how it depicts a community of people coming together and embracing diversity.
Come From Away is one of the newer musicals on the list. Having just arrived at the West End earlier this year, it is the hottest ticket at the moment! You won't get too far wandering around Oxford Circus without hearing someone gushing about it.
In short, Come From Away is a true story about the people who were on board an aircraft during the events of 9/11. 38 planes were ordered to land in the small town of Gander in Newfoundland, and the residents of the village welcomed the stranded Americans with open arms.
Two of those stranded are a gay couple, Kevin and Kevin (isn't that cute?). The pair are initially nervous to disclose that they're gay to their host family and fellow isolated passengers, but soon find that they are welcome to express themselves freely.
Come From Away is in its essence, a story about hope and the fighting human spirit. You will feel fully engrossed by the action on stage with its seamless choreography, emotional soundtrack and an incredible story!
06
Hairspray
London Coliseum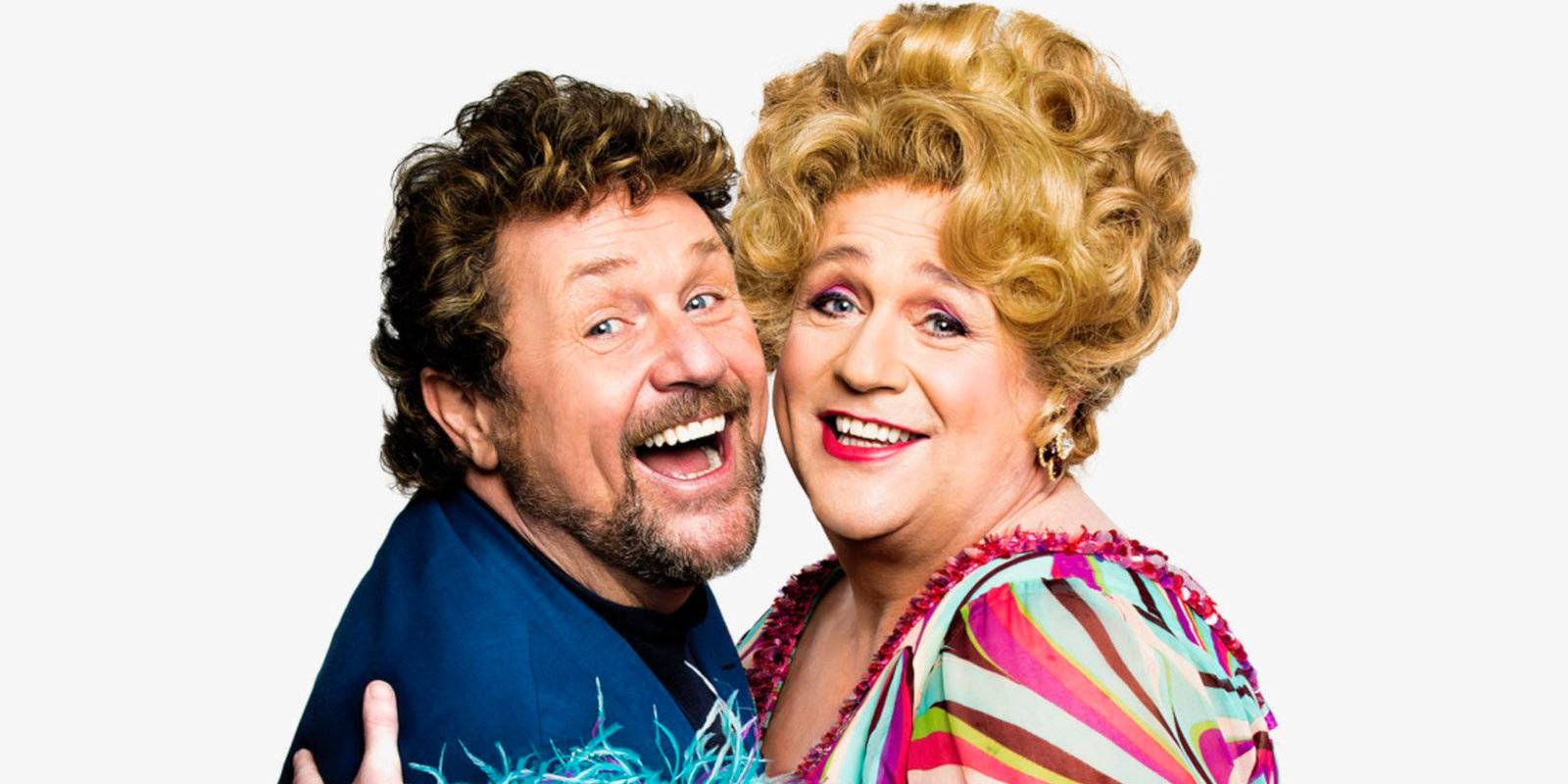 We can hear the bells…
From the iconic beehive hairdos to the flashy 60s style group numbers, Hairspray is as camp as they come. The award-winning musical is making its way back to the West End this spring for a twelve-week run.
Plus, theatre legend Michael Ball will be crossing over into the world of drag once again, as he reprises the role of Edna Turnblad -the heavyset, anxiety-ridden, doting mother of the lead character Tracey.
Hairspray tells the story of how a rosy-cheeked teenager champions the civil rights movement in Baltimore in the early 1960s. With beloved show tunes like 'Welcome to the 60s', 'Without Love' and the showstopper 'You Can't Stop the Beat', Hairspray never fails to make audiences laugh out loud.
While there are no LGBTQ characters in the show itself, the draw for gay audiences lies in the overtop characters, kitschy costumes and the undeniably catchy songs.
07
Be More Chill
The Other Palace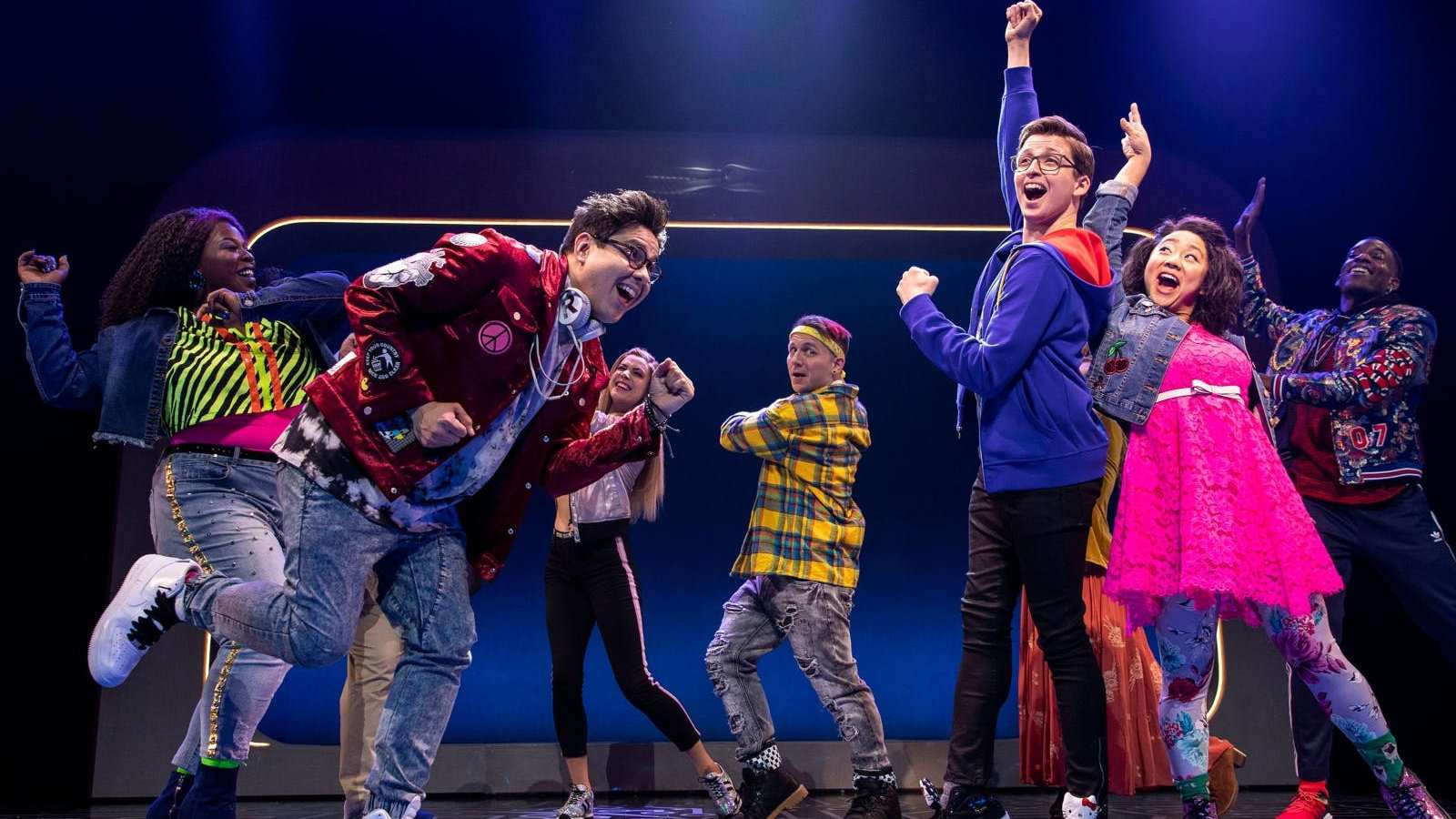 This show has become somewhat of a cultural phenomenon.
Be More Chill follows the story of Jeremy, a socially awkward, teenage boy, who discovers a pill that implants a supercomputer in your brain (known as SQUIP), that gives him the confidence to know what to say and do in any situation.
Premiering off-Broadway in 2018, the musical quickly grew a legion of fans who connected with the group of misfits portrayed on stage. What queer person doesn't relate to the painful years that is adolescence? The song 'Michael in the Bathroom' is the show's standout moment, with the sidekick character wrestling over the feelings of feeling out of place in the world.
There is an LGBTQ character in the show, but to be honest, he isn't the nicest person. So we don't like to count him as a reason gay people should go see this show. What will really connect with queer audiences are the positive messages about inclusivity, self-acceptance and outgrowing your teenage awkward phases.
08
Heathers the Musical
Theatre Royal Haymarket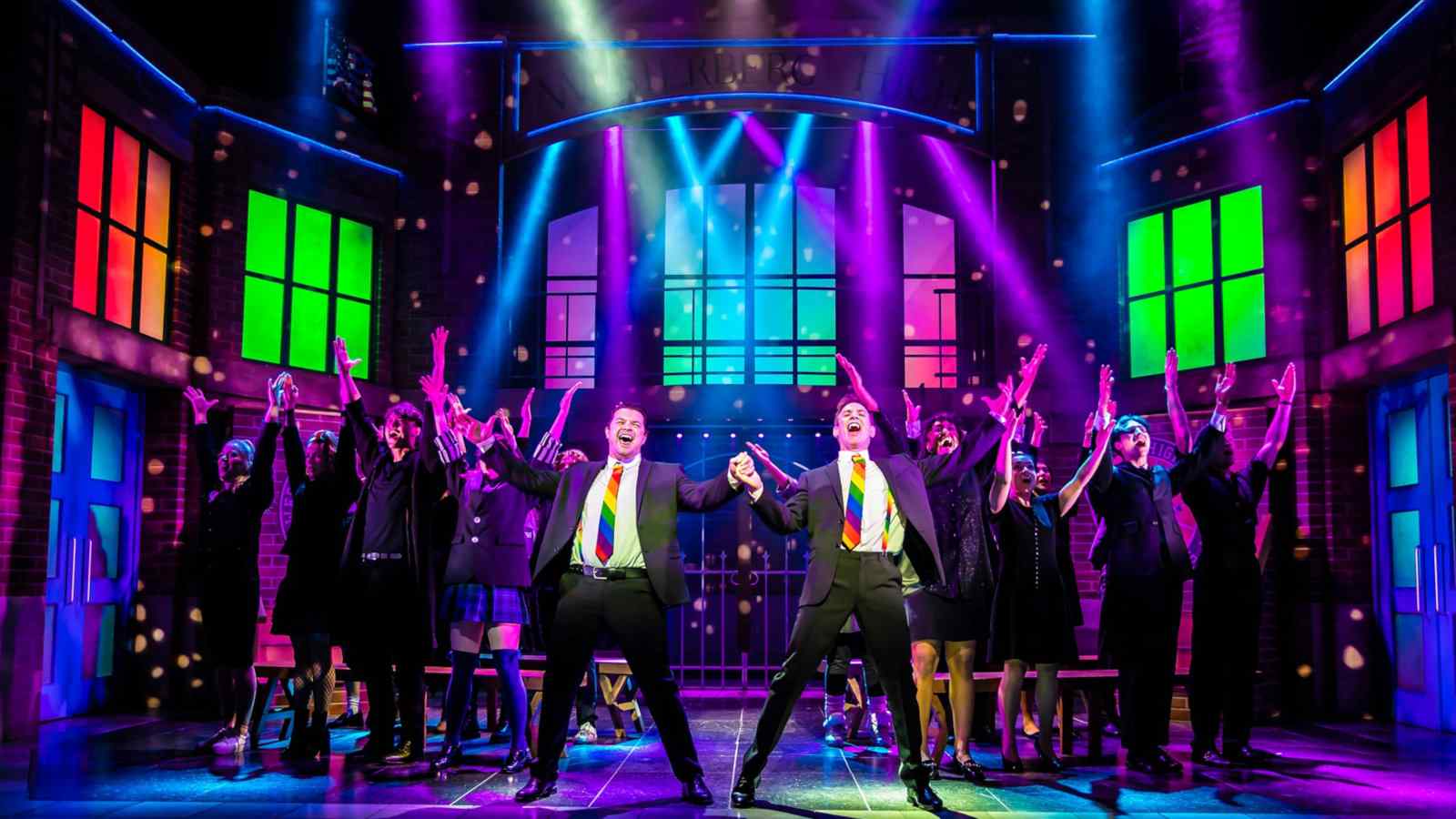 That's right – another musical adaption of a famous movie. This time, it's the 1989 cult classic Heathers.
17-year-old student, Veronica, is deeply unhappy with her meagre day-to-day of high school life. When the popular clique, known as the Heathers, play a cruel prank on Veronica's best friend, she is inspired to team up with her boyfriend J.D (the school's outcast) and seek deadly revenge.
Seby and I are obsessed with high school dramas. After all, who doesn't consider Mean Girls, Bring It On, and The Breakfast Club to be among their favourite films? And Heathers is the bloodiest of them all.
There aren't any major LGBTQ characters in the show. But because it is so high-camp, high-drama, and high-fashion, it gets a pass in our eyes.
The one big gay moment is when two murdered football players are framed as gay lovers. At their funeral, their respective fathers berate each other for having acted homophobic whilst their children were alive. This leads to them confessing their own love for one another – and singing a song about how much they love their dead gay sons. Trust us, it's way funnier than it sounds.
09
Avenue Q
(THE SHOW HAS NOW STOPPED RUNNING!)
Hackney Empire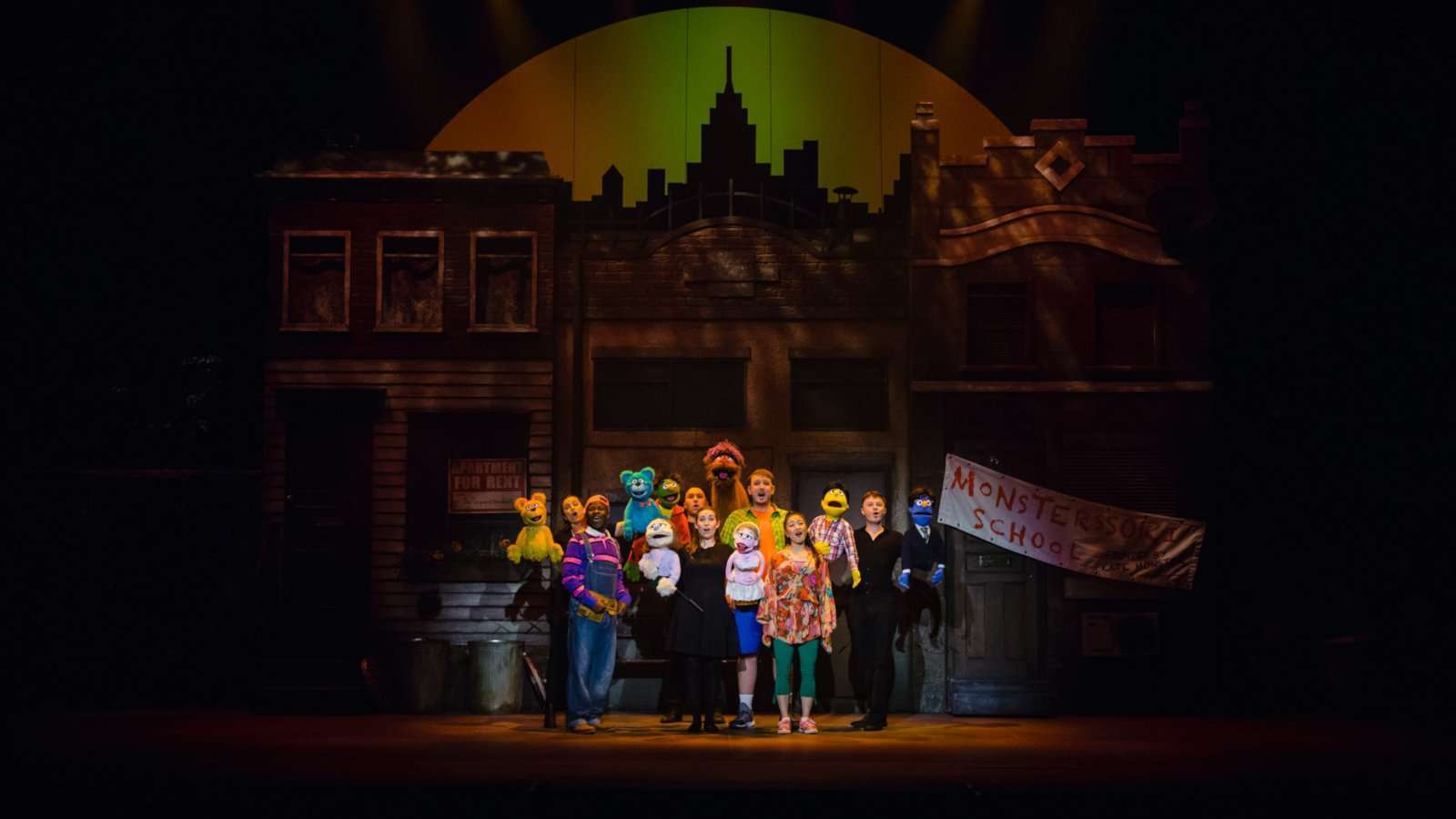 Have you ever asked yourself, 'What is my purpose in life?' If you answered 'yes' then Avenue Q is the musical for you!
Avenue Q is like Sesame Street, but for adults. It's raunchy, filthy and definitely not for kids. No, seriously. We saw one lady rushing out her 4-year-old toddler as a puppet monster began, um, …self-pleasuring himself on stage. Yep, it's that kind of show.
The story follows the bright-eyed, college graduate, Princeton, as he navigates the post-university world. He moves onto Avenue Q where he meets an eclectic bunch of neighbors, as he ponders the question 'What can you do with a BA in English?'
Two of these neighbors are the delightful Nicky, who is straight, and Rod, who is gay. (Pssst: they're a spoof of Bert and Ernie!). A highlight of the show is when Nicky sings the song 'If You Were Gay' to Rod as a way to encourage him to come out and be his authentic self. It's as adorable as it is hilarious.
Fun fact: Avenue Q opened on Broadway in 2003 and sent shock waves throughout the theatre world when it beat out fan favorite Wicked for Best Musical at the 2004 Tony Awards.
10
Death Drop
Garrick Theatre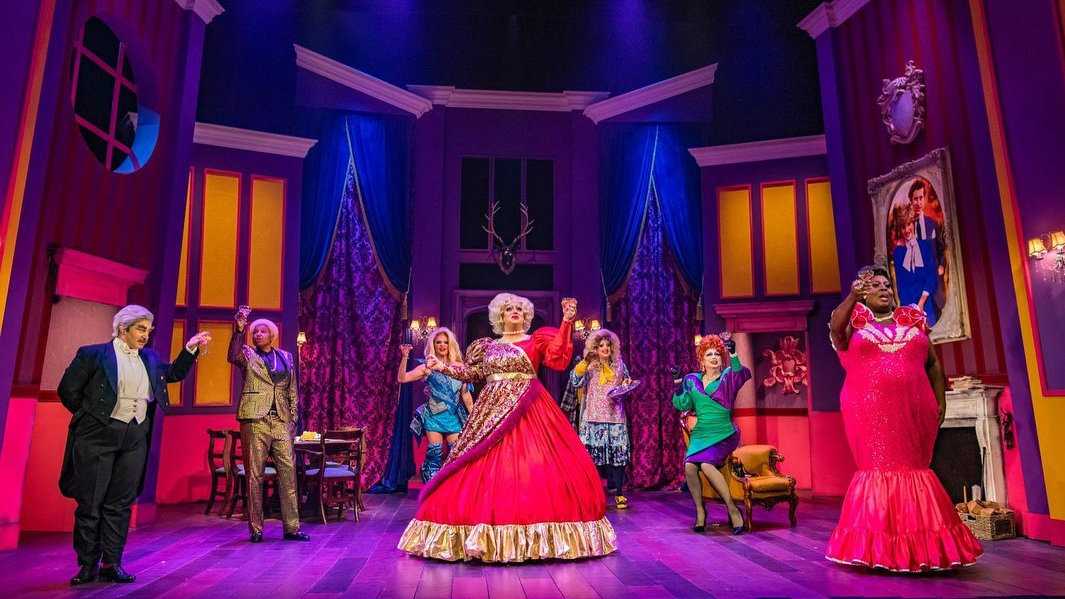 We can't count the amount of murder mystery shows we've been to where we left the theatre saying to one another, 'That performance could have done with a drag queen.'
Well, luckily for us, the theatrical sensation Death Drop has arrived on the West End. It's a fabulously colourful, unapologetically loud, and vivacious musical performance that makes Moulin Rouge look like the first 10 minutes of The Wizard of Oz.
It's 1991. And a group of old pals have reunited on Tuck Island for a friend's wedding anniversary. Everything is going swell. That is, until guests start to reveal sordid secrets from their past… causing things to get messy…. very messy. One-by-one, people start disappearing, and no one knows who's responsible. Who, if anyone, will make it out alive?
This show couldn't be any campier if it packed itself into an RV and set off into the woods. It features some of the biggest names in the drag world, including Willam, Latrice Royale, Myra Dubois, and Don One.
Fans of Drag Race will adore it. But it's for anyone with a crass sense of humour, penchant for outlandish fashion, and an unquenchable passion for true crime.
DON'T MISS OUT!
Join our newsletter
Subscribe now to receive in-depth FREE travel guides, along with inspiring stories, savvy planning tips, and exclusive discounts on gay tours.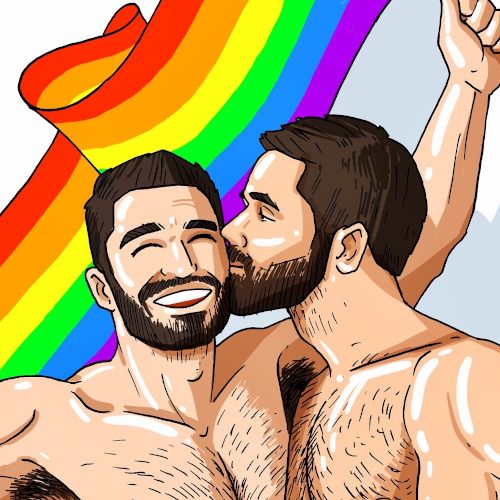 ---
Like this post? Pin it