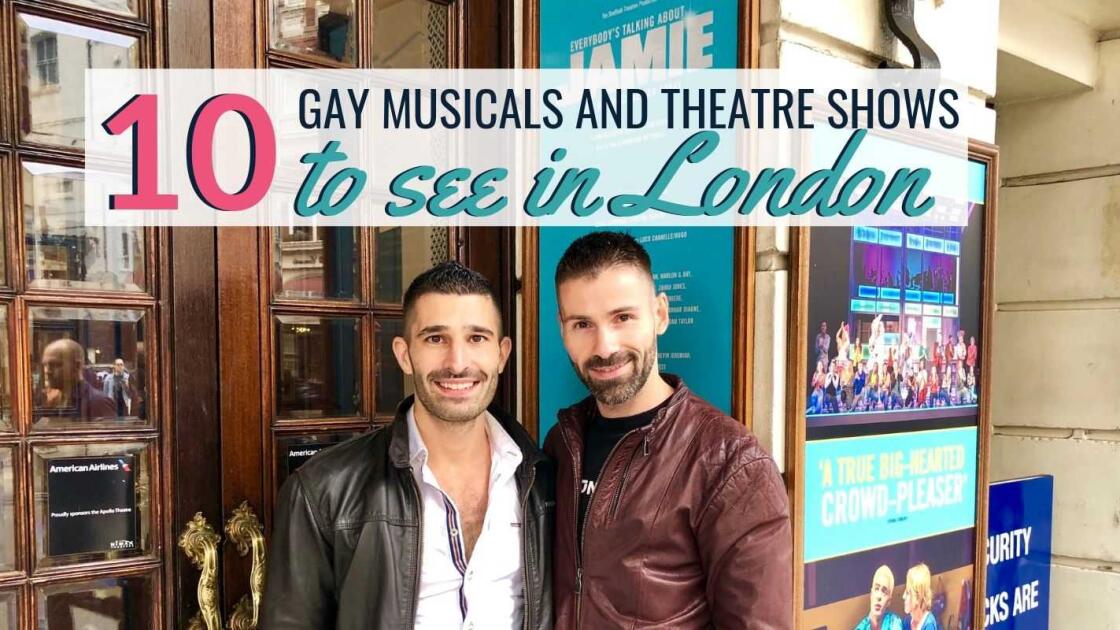 There's no business like show business!!!
We can never resist seeing a show when we're in London. We think it's one of the highlights for gay travellers in London. It's basically the theatre capital of Europe, with hundreds of performances taking place across the city at any one time. From musicals to showcases, dramatic performances to stand up comedy, dance spectacles to operas, there is too much to choose from.
But if you, like us, fancy something a little bit campy, or with an LGBTQ theme, then you need to get yourself a ticket to one of these gay theatre shows.
Here is a list of some of our favourite gay musicals and theatre shows that are on in London right now!
DON'T MISS OUT!
Join our newsletter
Subscribe now to receive in-depth FREE gay travel guides, along with inspiring stories, savvy planning tips, and exclusive discounts on gay tours.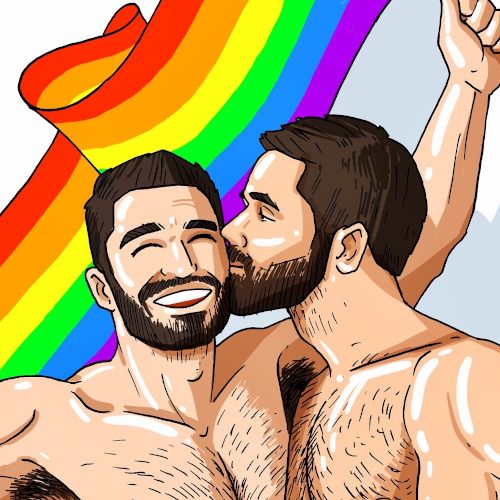 01
Everybody's Talking About Jamie
The Apollo Theatre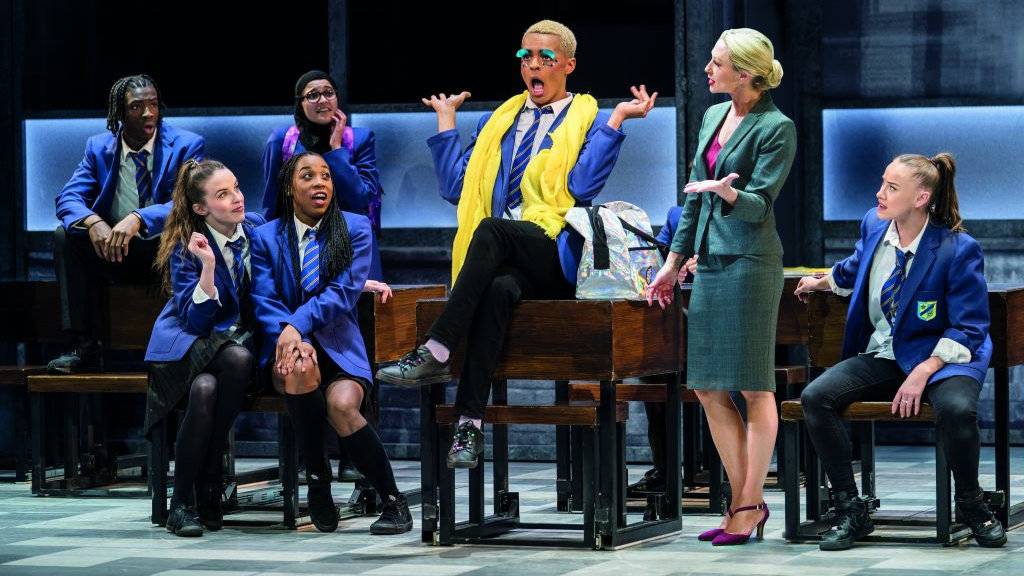 He's the boy on everybody's lips.
Jamie New is a sixteen-year-old schoolboy who fantasies about becoming a drag queen. Whilst all of his schoolmates dream about becoming models, footballers, or TV stars, Jamie has his eyes set on donning a pair of lashes, high heels, and a wig, then performing in front of a crowd.
Everybody's Talking About Jamie follows his journey, as he tries to break out of his Northern English town, leave behind the bullies and naysayers, to become the next drag superstar. It's a beautifully touching piece of theatre that is all about being yourself and finding a place where you belong.
We went along to see it to celebrate Seb's birthday and got to see the incredible Bianca Del Rio play the role of Loco Chanelle (a drag mentor to Jamie), and Faye from Steps (who plays Jamie's teacher). It was such a fun evening, and the crowd were on fire!
We laughed. We cried. We danced. We had one of the best nights at the theatre. Plus, we've not been able to stop listening to the soundtrack on Spotify since!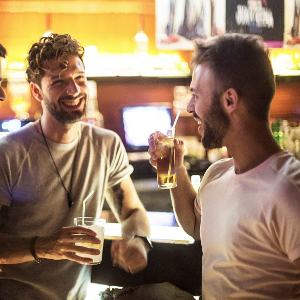 Must do in London: experience the gay nightlife!
London is home to some fabulous gay bars and clubs but it can be a bit intimidating if it's your first time. We recommend joining this Gaily tour with a gay local who will show you the best LGBTQ hangouts across the city as well as giving you an insight into what gay life is like in London.
02
Six
Arts Theatre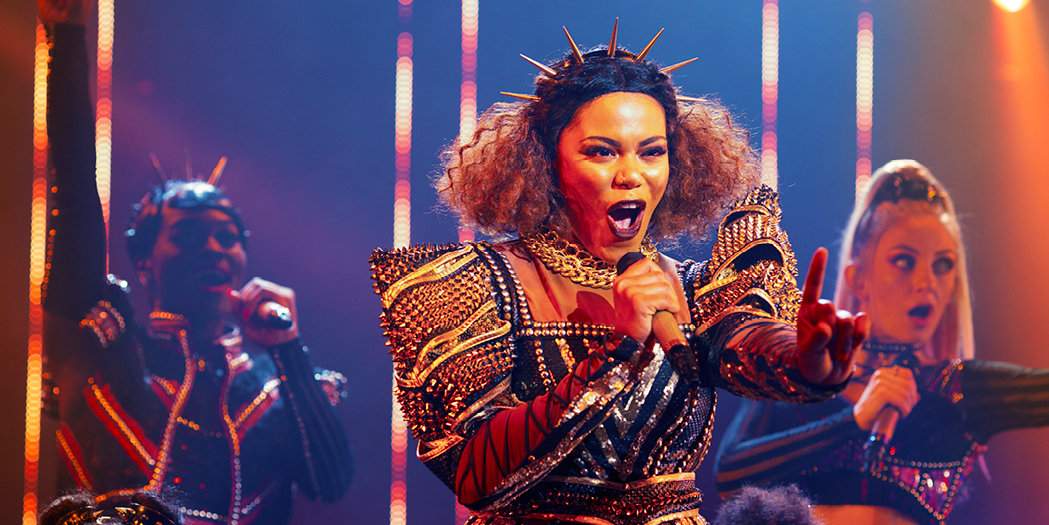 Divorced. Beheaded. Died. Divorced. Beheaded. Survived.
Six has everything a gay man loves. Strong women. Witty humour. Catchy pop songs. Queens (as in, literal queens).
Six is about the wives of Henry VIII, who've returned from the unread pages of the history book to divulge their side of the story. One by one, each queen steps forward to speak about their upbringing, and how they shaped Henry's life. They also speak of their untimely demise usually because of Henry's wrath.
Ultimately, the Queens deliver a strong message of female empowerment and friendship – refusing to let the head-chopping, divorce-inventing King take the spotlight anymore.
The songs are super poppy too! They gave us Spice Girl / 1990s Kylie Minogue vibes, with soaring melodies and inspiring lyrics. Plus, the encore at the end, where they mash up all the tracks together and have all the audience members on their feet and dance is just too much fun.
03
& Juliet
Shaftesbury Theatre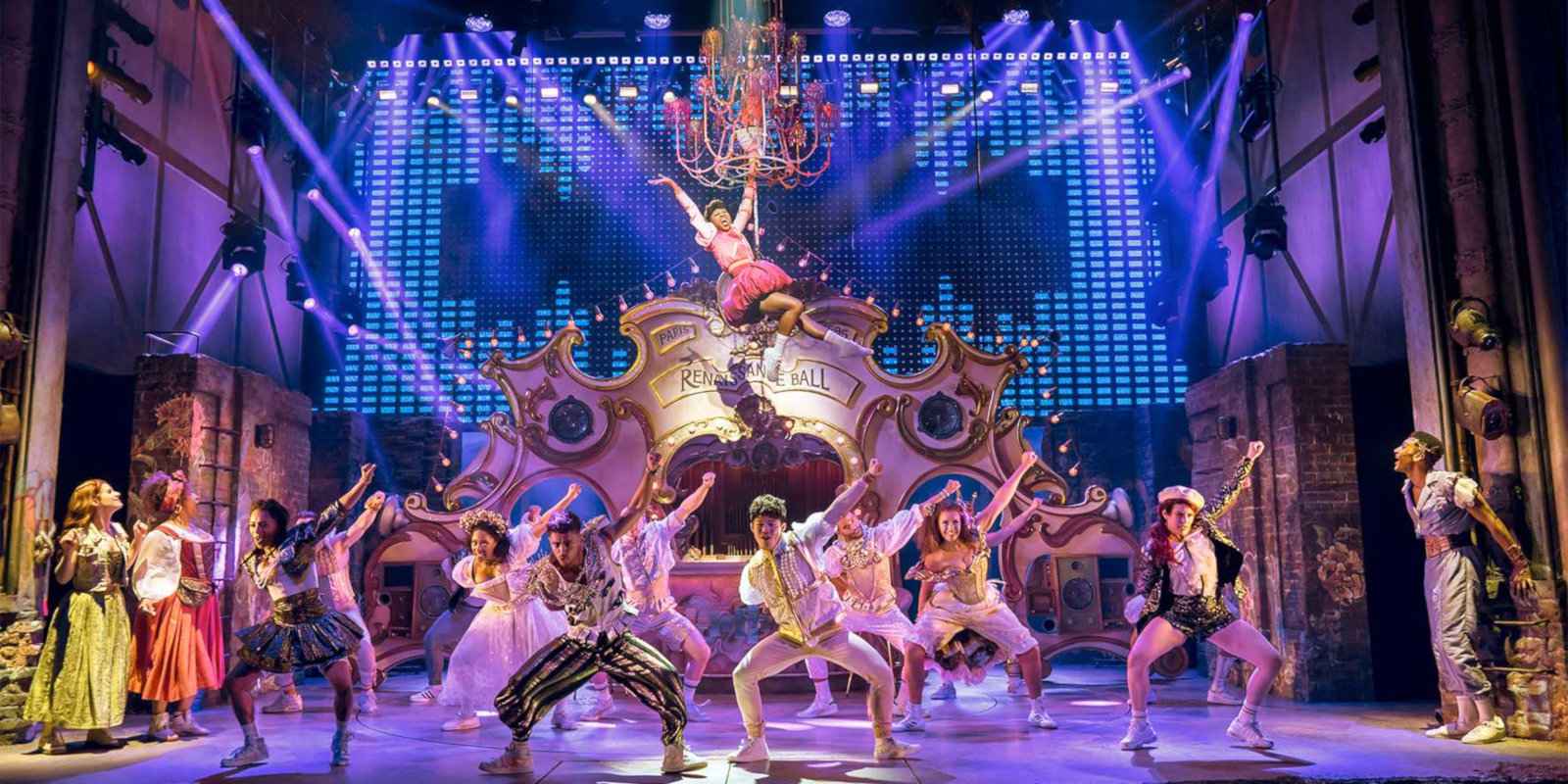 This show is kicking ass! Having just landed on the West End, seats are already filling up for the show-stopping performances.
Following on from the heels of Six, & Juliet also reclaims a female story that is often overshadowed by her connection to a man. Taking the most famous couple in history (no, not Posh and Becks), & Juliet approaches the Shakespearean play as if Juliet continued to live her life.
With exquisite LGBTQ representation, including pansexual characters, & Juliet messes with the lines of gender and queerness. Its soundtrack is jampacked with famous pop songs, including Katy Perry's Roar and Britney's Toxic. The show feels like a visit to the G.A.Y nightclub on a Saturday night!
04
The View Upstairs
Soho Theatre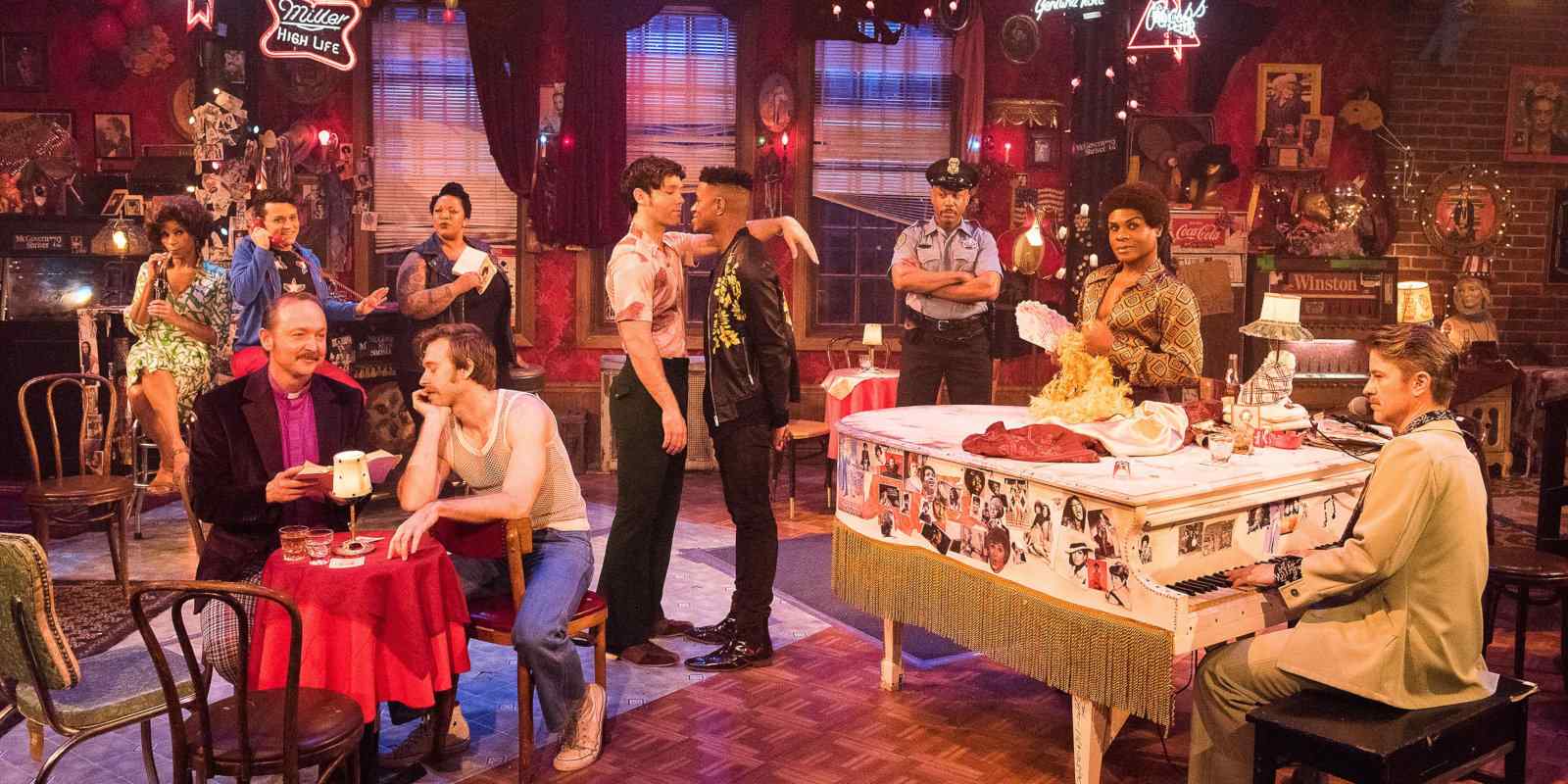 This is another newbie to the London theatre circuit.
The View Upstairs is a love letter to the queer community. It follows the events of a man who buys an old gay bar from the '70s and returns it to its former glory.
It brings together love, harmony, and music. It celebrates what we as LGBTQ people have achieved, and what we have ultimately lost.
What we love about this musical is that we could have spent the whole duration of the performance either covering our eyes or blocking our eyes. The visuals are so stunning and well crafted that it gives us goosebumps just thinking of it now.
Plus, the soundtrack is out of the world. They have managed to encapsulate all of the emotions we as queer people feel. From the nagging pangs of loneliness to utter euphoria to overwhelming fear, and mounting hopefulness.
05
The Book of Mormon
Prince of Wales Theatre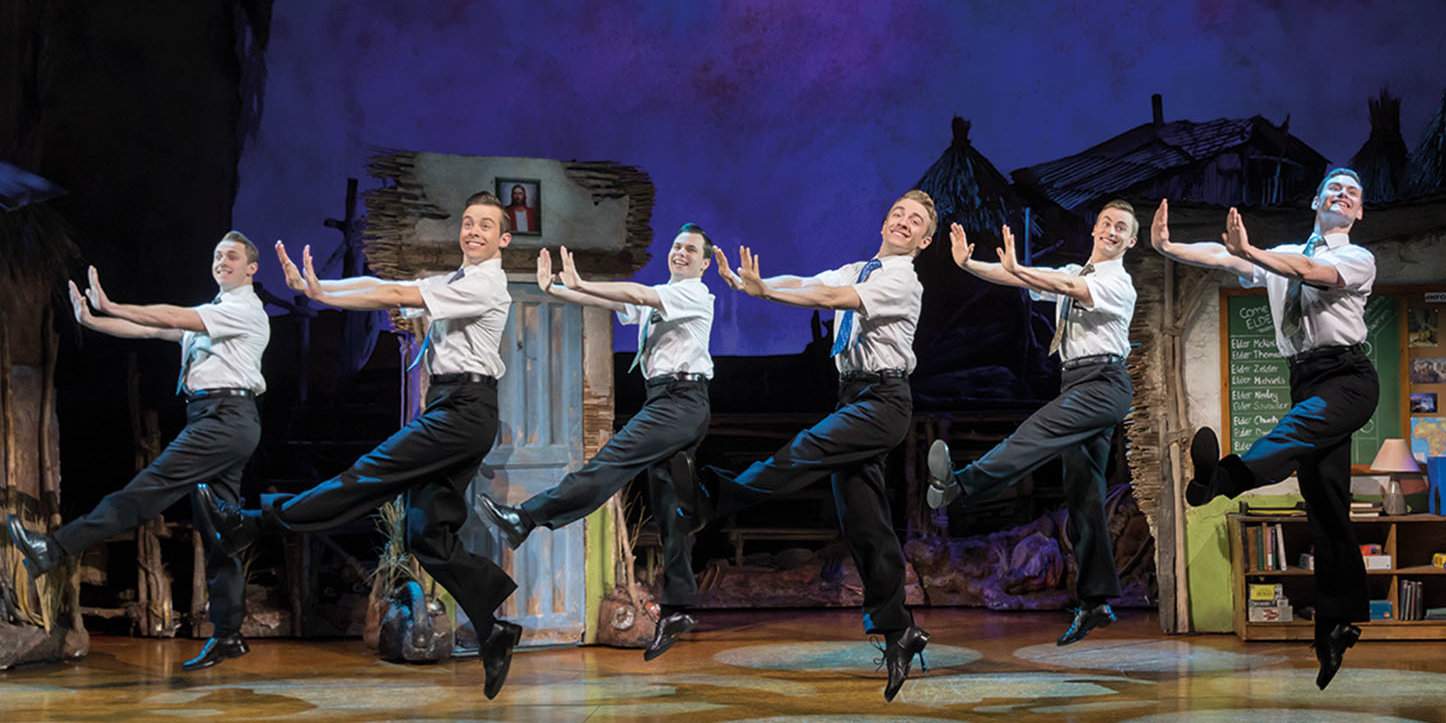 A show about a group of Mormons… now who on earth would want to see something about that?!
It turns out, a whole lot of people! The Book of Mormon has been around the West End for a few years, and it is still one of the hottest tickets in London.
We managed to nab a pair last year and went in completely blind as to what the show was about. To say we were rolling in the aisles is an understatement.
Sure, this musical comedy wins a spot on this list with its inclusion of a gay character, but it also embraces the kind of campness that LGBTQ people have spearheaded in pop culture.
The Book of Mormon has been criticised by the Gay Alliance Movement, and there are moments of the show some will find offensive. But this musical is an equal opportunities offender. It doesn't just make cracks at us gays, but at everyone – so in a way, we are all on the same playing field.
DON'T MISS OUT!
Join our newsletter
Subscribe now to receive in-depth FREE travel guides, along with inspiring stories, savvy planning tips, and exclusive discounts on gay tours.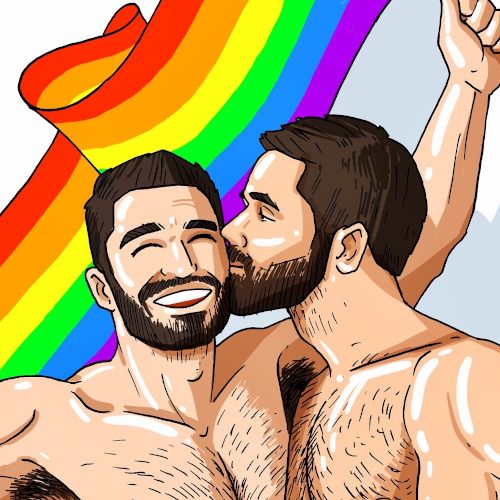 06
Come From Away
Phoenix Theatre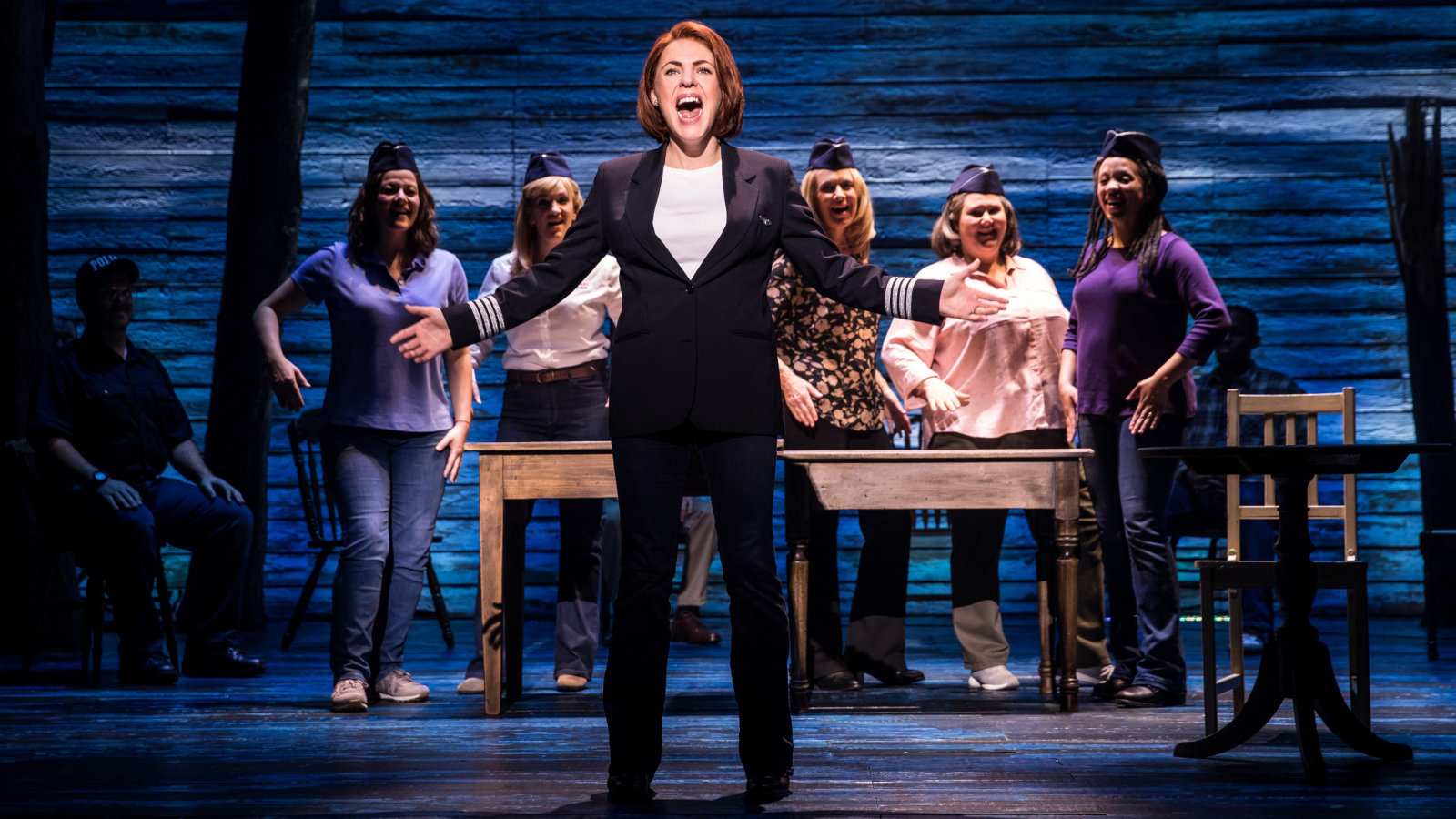 This one isn't directly about anybody queer, but, it definitely deserves a spot for how it depicts a community of people coming together and embracing diversity.
Come From Away is one of the newer musicals on the list. Having just arrived at the West End earlier this year, it is the hottest ticket at the moment! You won't get too far wandering around Oxford Circus without hearing someone gushing about it.
In short, Come From Away is a true story about the people who were on board an aircraft during the events of 9/11. 38 planes were ordered to land in the small town of Gander in Newfoundland, and the residents of the village welcomed the stranded Americans with open arms.
Two of those stranded are a gay couple, Kevin and Kevin (isn't that cute?). The pair are initially nervous to disclose that they're gay to their host family and fellow isolated passengers, but soon find that they are welcome to express themselves freely.
Come From Away is in its essence, a story about hope and the fighting human spirit. You will feel fully engrossed by the action on stage with its seamless choreography, emotional soundtrack and an incredible story!
07
Hairspray
London Coliseum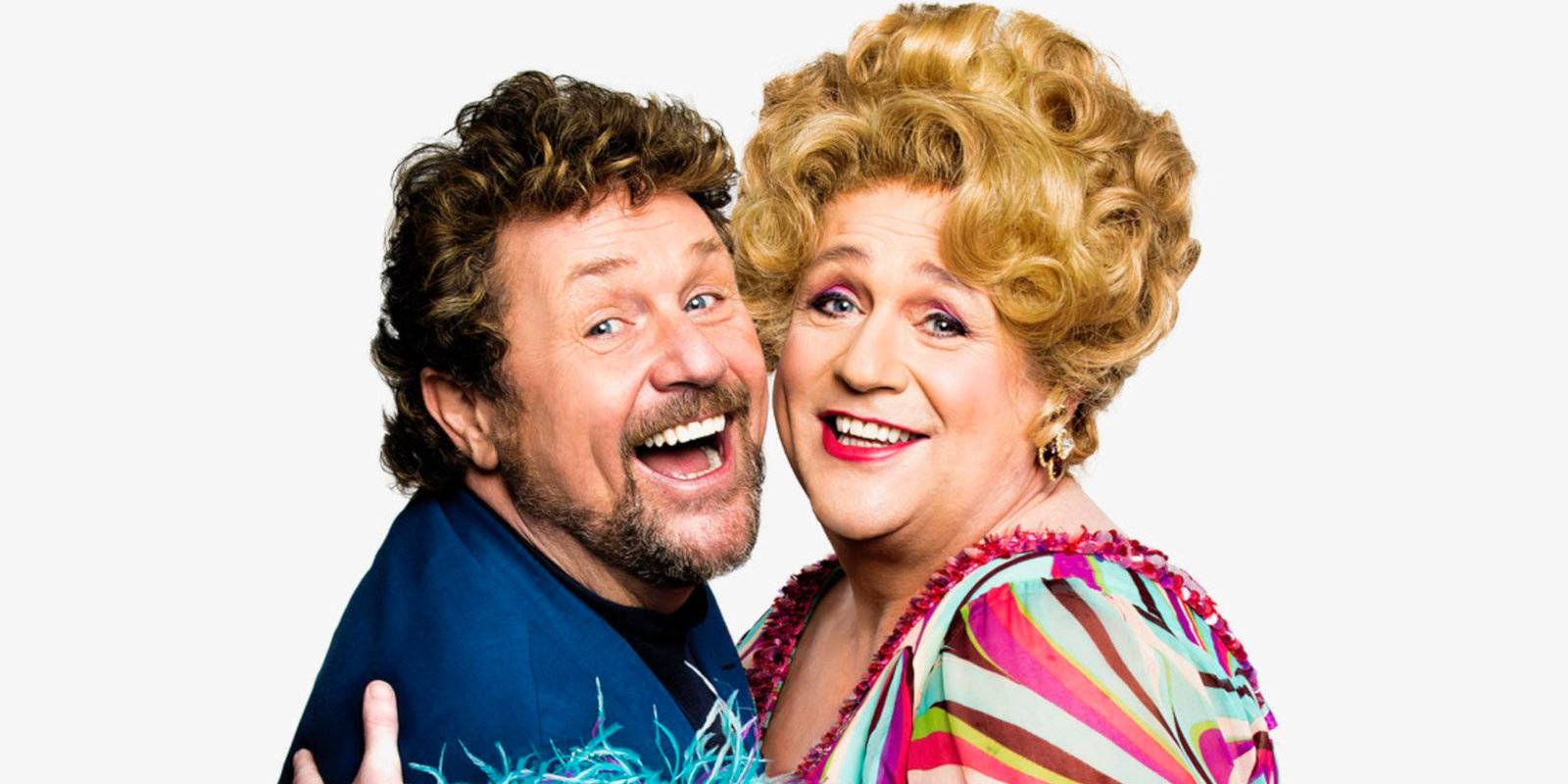 We can hear the bells…
From the iconic beehive hairdos to the flashy 60s style group numbers, Hairspray is as camp as they come. The award-winning musical is making its way back to the West End this spring for a twelve-week run.
Plus, theatre legend Michael Ball will be crossing over into the world of drag once again, as he reprises the role of Edna Turnblad -the heavyset, anxiety-ridden, doting mother of the lead character Tracey.
Hairspray tells the story of how a rosy-cheeked teenager champions the civil rights movement in Baltimore in the early 1960s. With beloved show tunes like 'Welcome to the 60s', 'Without Love' and the showstopper 'You Can't Stop the Beat', Hairspray never fails to make audiences laugh out loud.
While there are no LGBTQ characters in the show itself, the draw for gay audiences lies in the overtop characters, kitschy costumes and the undeniably catchy songs.
08
Coming Clean
Trafalgar Studios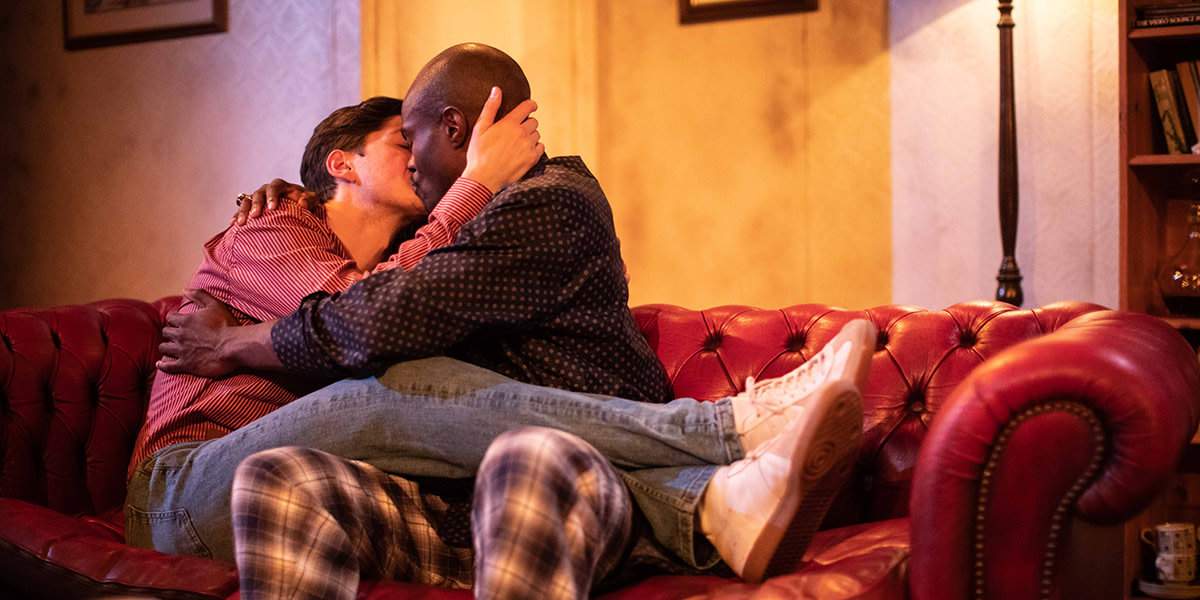 The perfect couple doesn't exist, right?
According to Coming Clean, it really doesn't. Having been around for 35 years, the show is returning to the West End to break London hearts. It follows the partnership of Tony and Greg, who've been together for 5 years. Having enjoyed an open relationship for the duration of their time together, things start to get a bit complex once Tony brings up the idea of monogamy.
In a fascinating piece of theatre that looks at loyalty, fidelity and trust in a relationship, it can definitely make for some uncomfortable viewing if you've gone with a loved one. Ultimately, the show is thoroughly compelling, well-written, and will have you reaching for those tissues throughout the evening.
Following hot on the tails from recent productions of other gay narratives, such as the Inheritance and Angels in America, Coming Clean had a lot to live up to. But with its engaging characters and carefully woven narrative, it offers a theatrical experience that takes an honest approach to a modern gay relationship.
09
Be More Chill
The Other Palace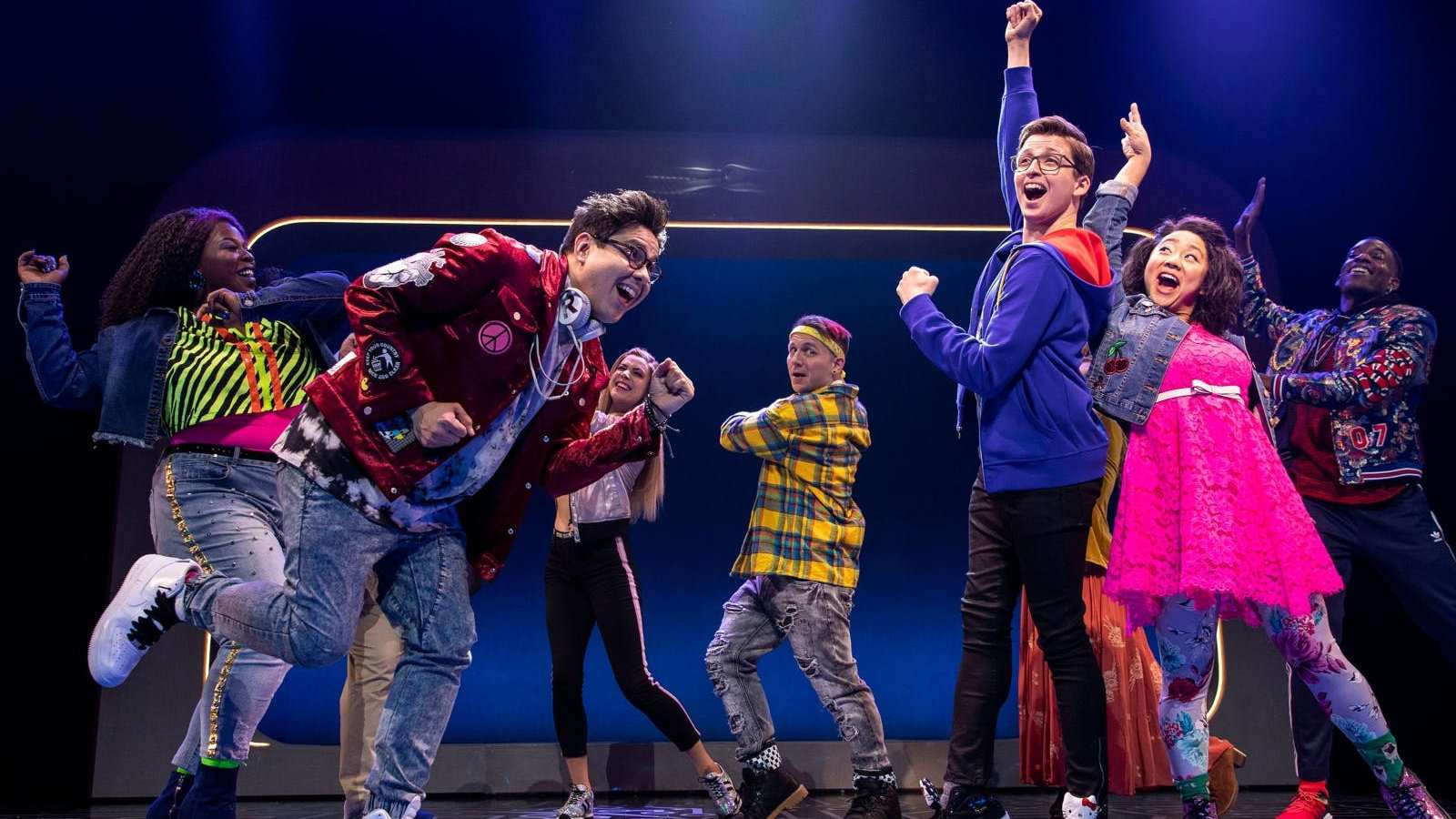 This show has become somewhat of a cultural phenomenon.
Be More Chill follows the story of Jeremy, a socially awkward, teenage boy, who discovers a pill that implants a supercomputer in your brain (known as SQUIP), that gives him the confidence to know what to say and do in any situation.
Premiering off-Broadway in 2018, the musical quickly grew a legion of fans who connected with the group of misfits portrayed on stage. What queer person doesn't relate to the painful years that is adolescence? The song 'Michael in the Bathroom' is the show's standout moment, with the sidekick character wrestling over the feelings of feeling out of place in the world.
There is an LGBTQ character in the show, but to be honest, he isn't the nicest person. So we don't like to count him as a reason gay people should go see this show. What will really connect with queer audiences are the positive messages about inclusivity, self-acceptance and outgrowing your teenage awkward phases.
10
Time and Tide
Park Theatre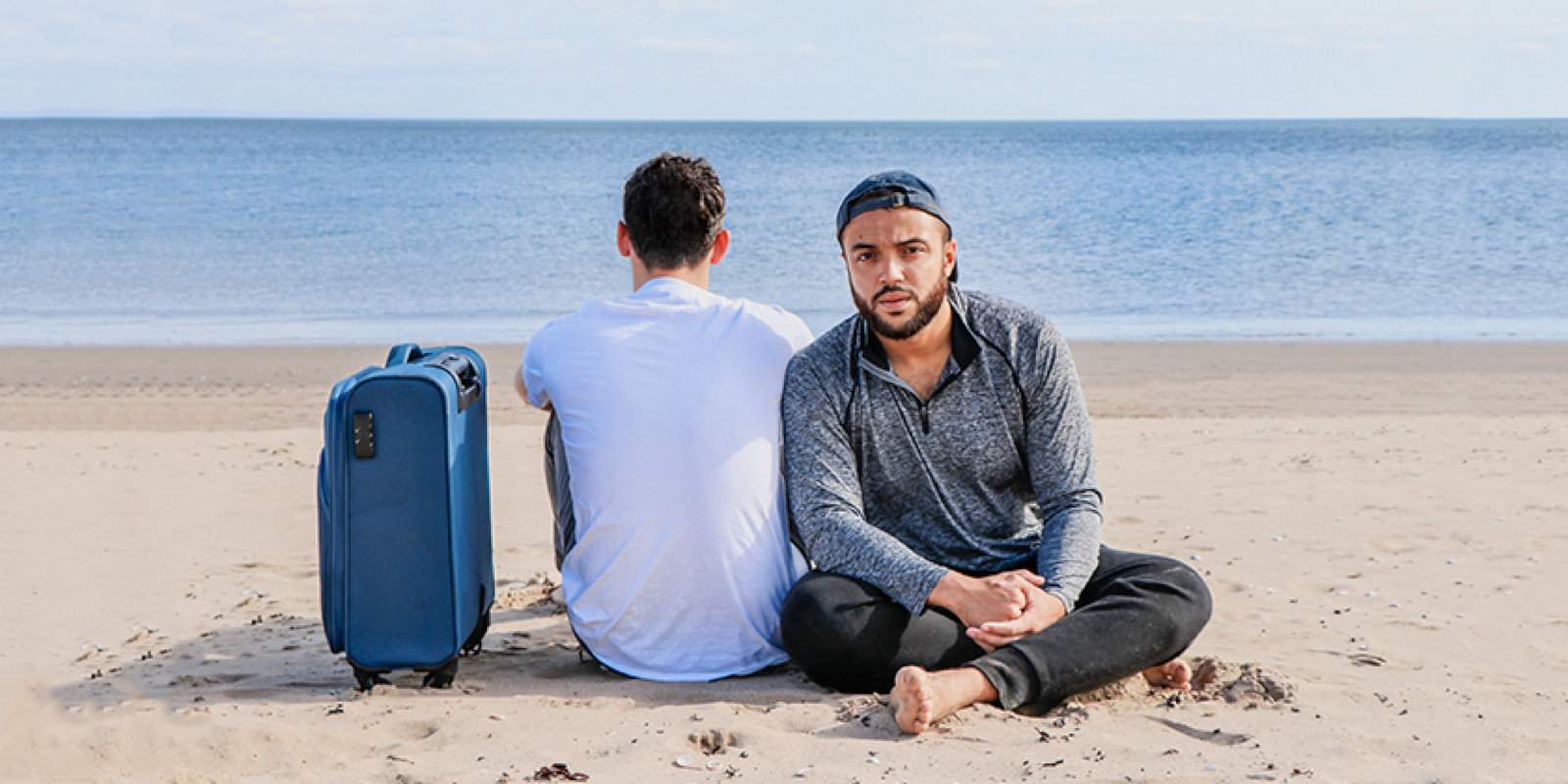 Coming to London this February, Time and Tide tells the story of a community in Norfolk struggling with massive changes in their lives.
One of these tales is that of Nemo, who is head over heels in love with Daz, who doesn't return his affections. Other characters in the show also represent various shades of the LGBTQ spectrum, cleverly weaved together into an incredible piece of theatre.
Reviews of the show have commended the writing as sharp, witty and funny as hell. London audience members who moved to the big city from pastures afar will surely connect with the character's aspirations of getting out of a small town. It beautifully depicts the struggle LGBTQ teenagers have existing in a town that doesn't fully understand them.
DON'T MISS OUT!
Join our newsletter
Subscribe now to receive in-depth gay travel guides, inspiring stories, savvy planning tips, and exclusive discounts on gay tours.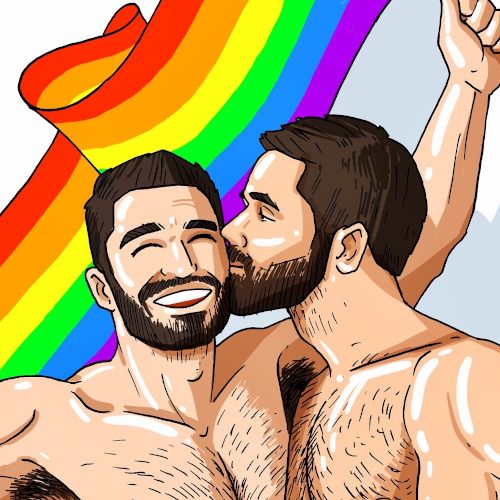 ---
Like this post? Pin it