"OH MY GOD Stefan are we really going to see BEYONCE and BRITNEY and MADONNA and LADY GAGA and RIHANNA..and and THE Queen?"
We were so excited to visit the Madame Tussauds waxwork museum in London, a place where some of the most famous gay icons in the world have been immortalised as wax sculptures.
Following our visit to this iconic museum in Baker Street, we've put together our top 10 gay icons at Madame Tussauds you need to get your selfie with.
TRAVELLER TIP: this is one of London's top tourist attractions so it's always super busy with huge queues. We therefore strongly recommend going early in the day on weekdays to avoid the crowds and to book your time slot in advance to minimise waiting time. We used PlacePass who also do a bunch of other super cool tours in and around London.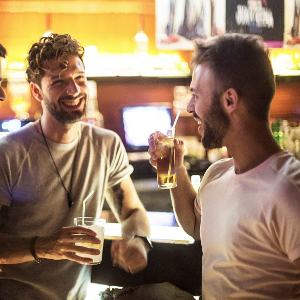 Make sure you visit London's gay bars and clubs!
After you've visited Madame Tussauds, you're going to want to experience London's gay nightlife, trust us! We recommend joining Gaily's gay nighttime tour for an excellent introduction to the best gay bars and clubs, with a fabulous LGBTQ local guide to hand!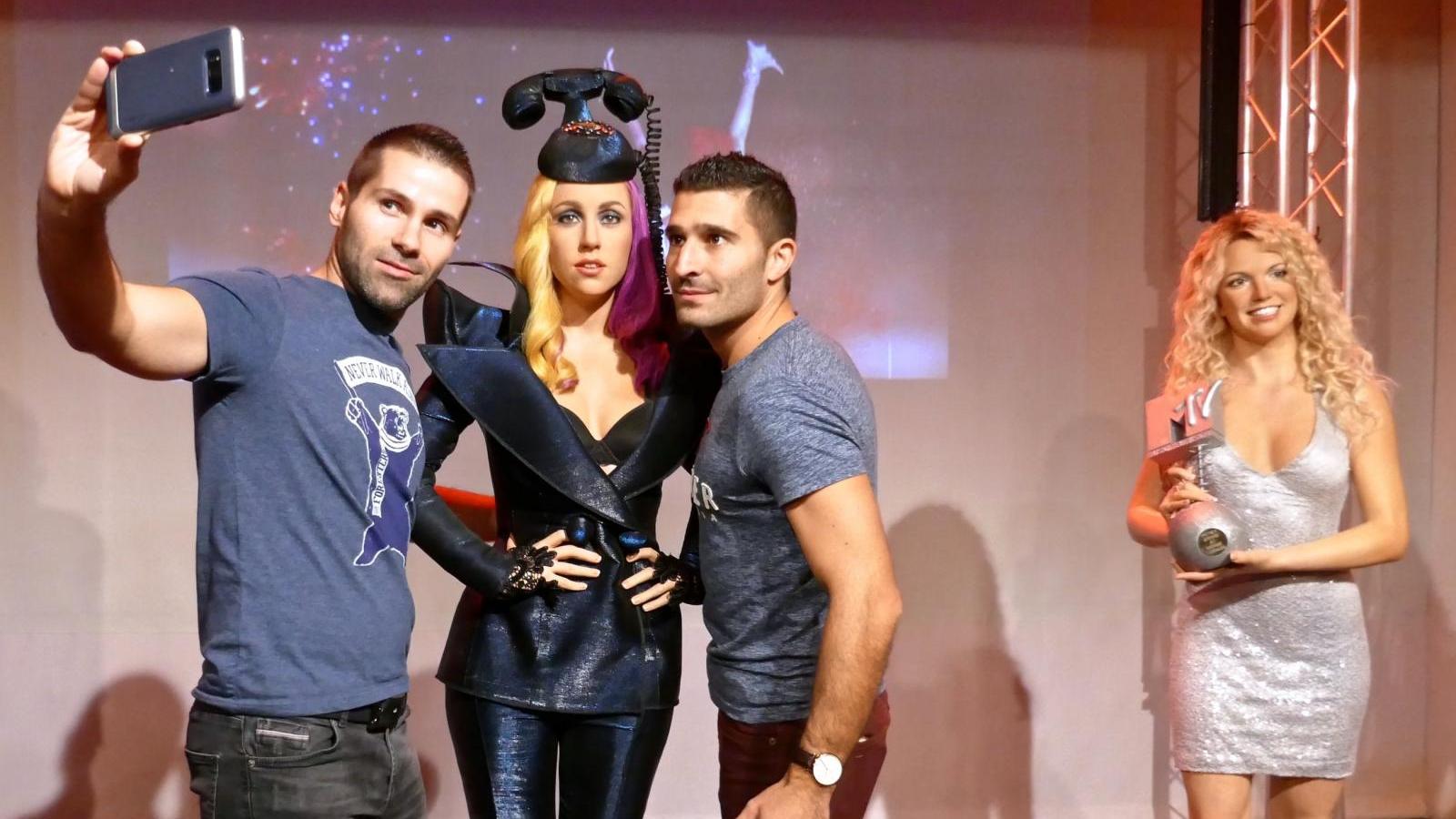 1. Lady Gaga
"Being gay is like glitter, it never goes away"
Preach Mama G, and take your place amongst the world's finest gay icons!
The amazing Lady Gaga and her telephone head piece stand tall and proud waiting to be snapped with you. She's our personal favourite gay icon at Madame Tussauds, and for this reason, tops our list.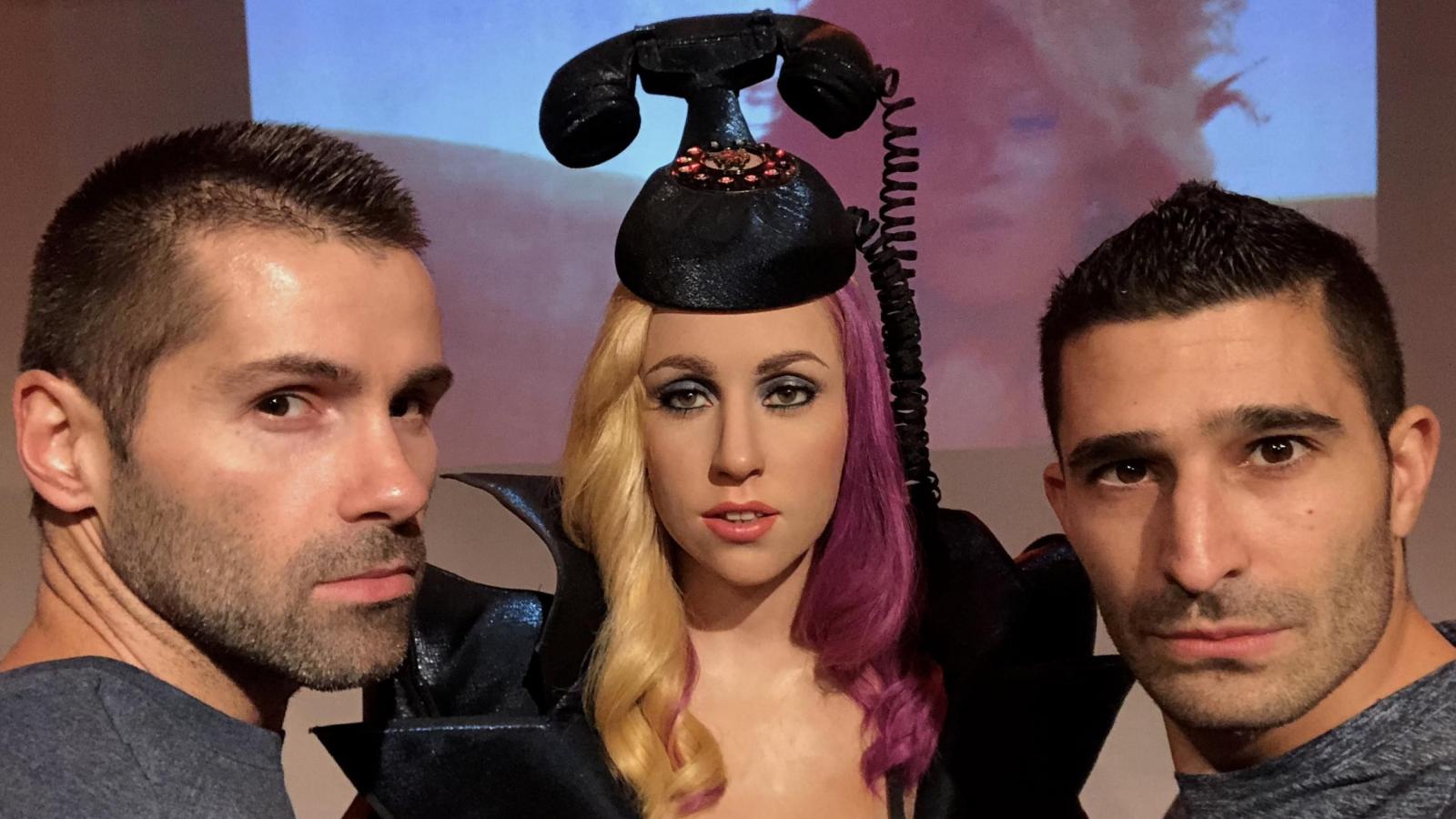 2. Beyonce
The ultimate QueenBae, adored and worshipped by gays all over. Beyonce is famous for her support to the LGBTQ community and continues to fly the rainbow flag proudly as she recently teamed up famous trans model Laverne Cox to promote her Ivy Park clothing line.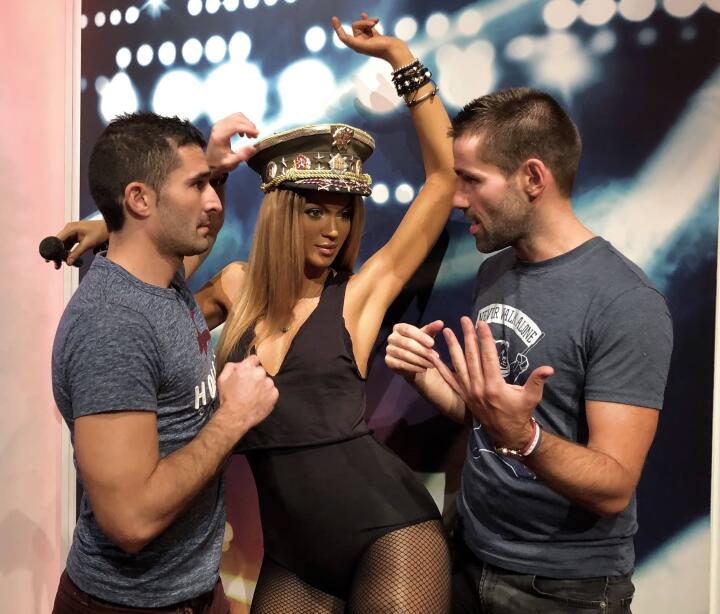 3. Madonna
Madonna will always be the ultimate gay icon for many gay men. From the start of her career in the 1980s, we were her biggest fans. And she never failed to stick up for us, making speeches to promote AIDS awareness in the 1980s, and more recently, against anti-gay discrimination in Russia. Seek out the Queen of Pop's wax statue, clad in THAT famous cone bra corset.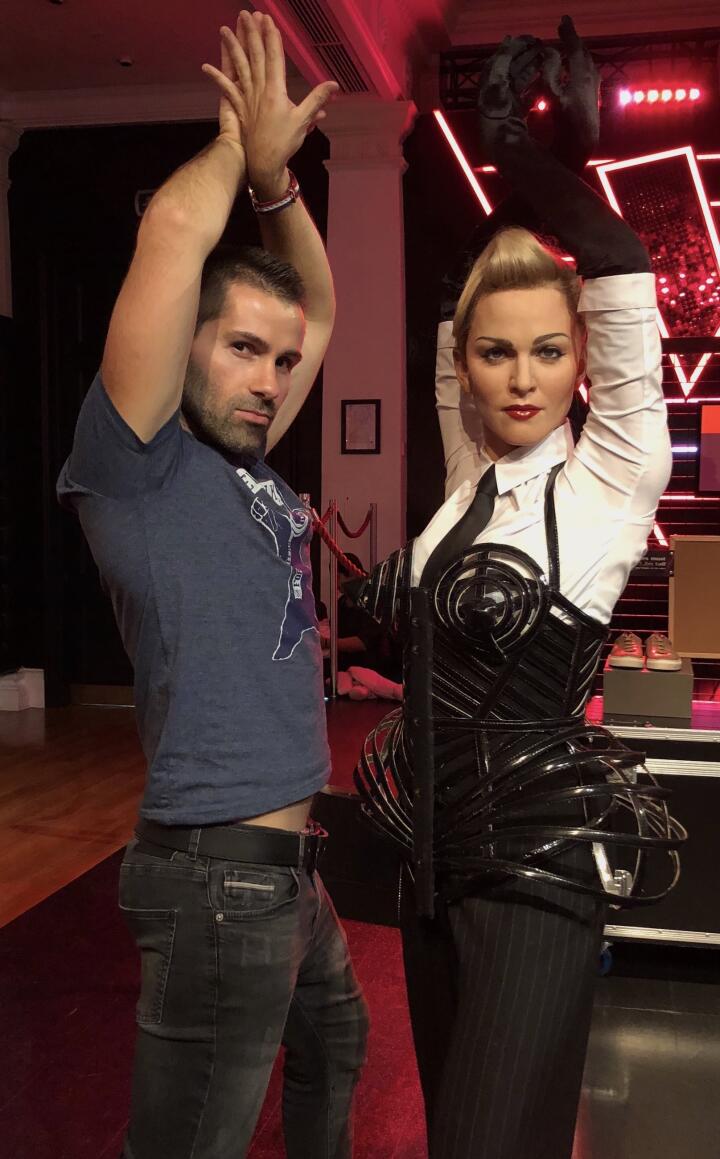 4. Amy Winehouse
We love the late Amy Winehouse. Not only was she so incredibly talented, but most of us will also identify with her for being different, bold, groundbreaking and most importantly, for being herself no matter what others say. She is also a powerful role model for the bisexual community.
Yes Ms Winehouse, you'll be eternally celebrated by us as we rush to snap our faces with your waxwork model.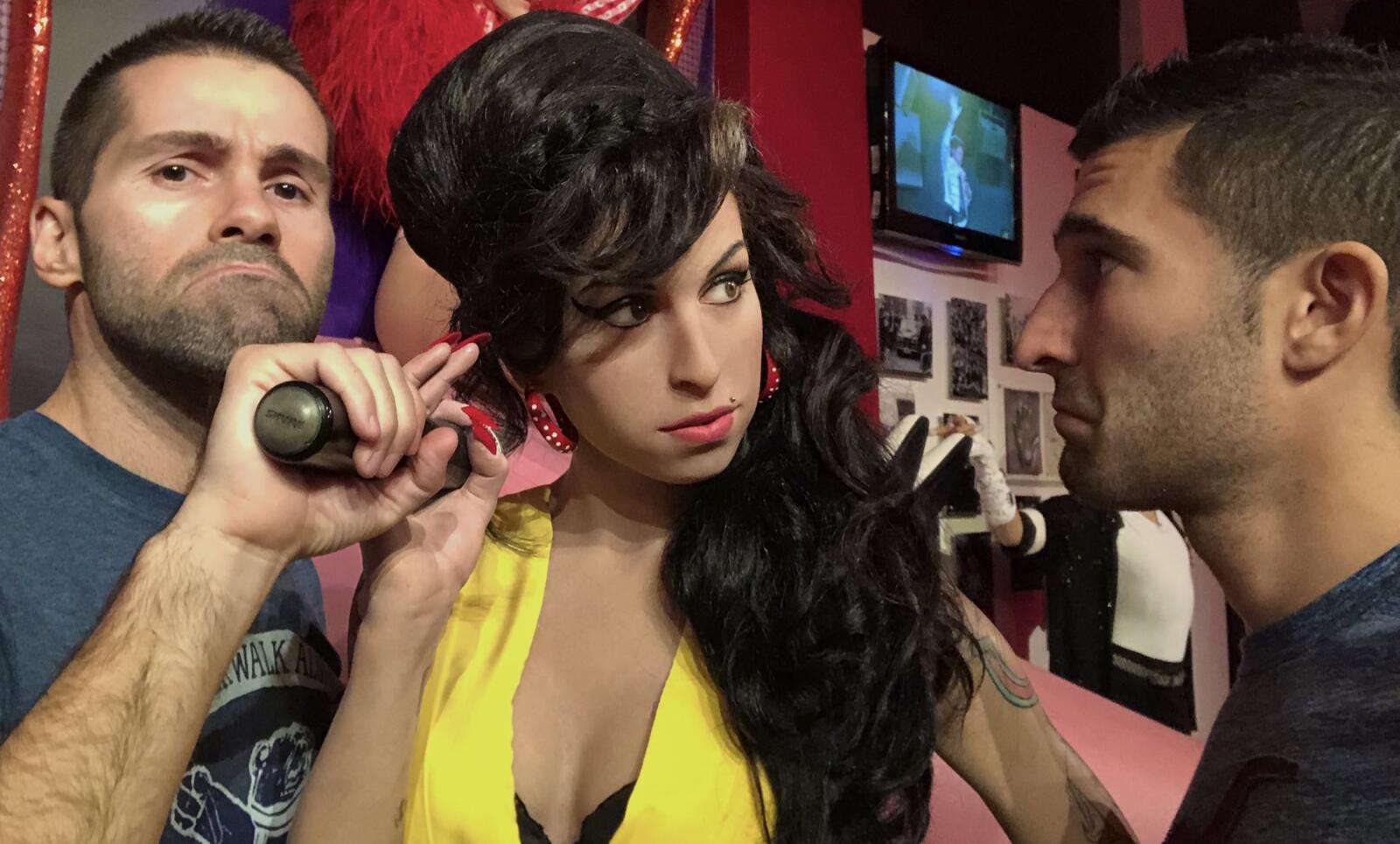 5. Adele
Adele has long been an advocate for LGBTQ rights. Our favourite moment was when she helped a gay Swedish couple get engaged on stage and then blurted out:
"Should I be your surrogate if you have children? I'd love to have a baby with someone Swedish."
After the birth of her son Angelo in 2012, Adele famously said she would support and love him regardless of his sexuality. Then in 2011, she beautifully boasted about how her fans would tell her that her music helped them to come out of the closet. Go say "Hello!" to Adele in Madame Tussauds.
6. Britney
Britney is every gay man's guilty pleasure, especially for those of us who came out at the turn of the millennium. We love her songs and know all her dance routines. Her very public meltdown in 2008 inspired gay fan Chris Crocker's viral video LEAVE BRITNEY ALONE.
Say what you want about her live singing, but you cannot deny that hits like "Work B***h", "Boys", "Toxic" and "Hit Me Baby One More Time" will forever remain timeless gay anthems! Step aside wax qweens, it's Britney Bitch, and she needs to be included in your selfie collection.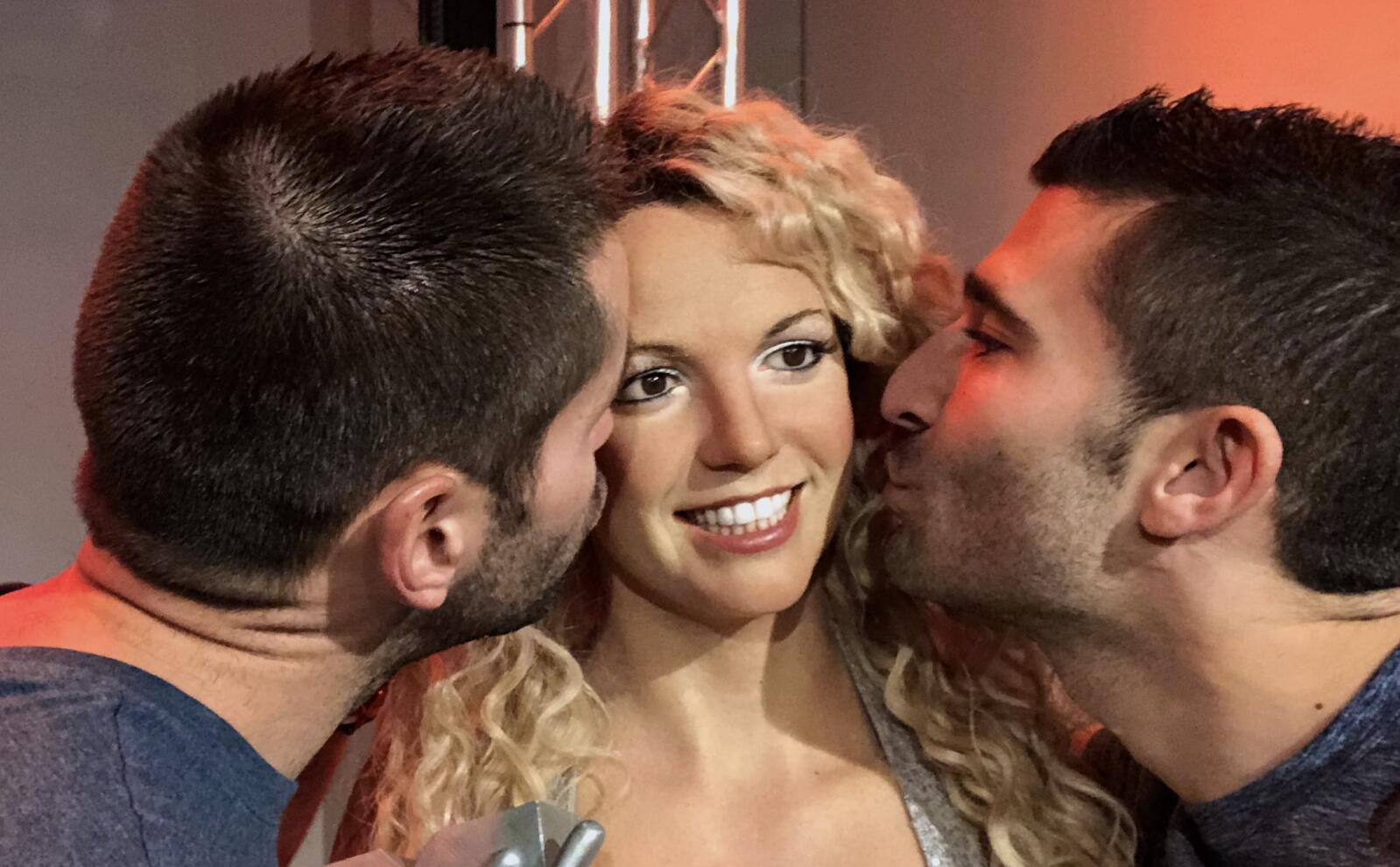 7. Rihanna
Good-girl-gone-bad Rihanna is famously nicknamed as our black Madonna. In public, she commonly sticks up for the LGBTQ community, particularly during the Winter Olympics in Sochi 2014, she was one of the celebrities who wore a Principle 6 T-shirt in protest against the Russian government's hatred for LGBTQ individuals.
Put it this way, she's one of those artists that unites all the gay boys on the dance floor, especially with hits like "Only Girl (In The World)", "What's My Name" and of course "S&M".
8. Nelson Mandela
When Nelson Mandela became the first president of post-apartheid South Africa in 1996, he introduced a groundbreaking new constitution, which included protection from discrimination based on sexual orientation. This was truly monumental for South Africa because it was the first country in the world to safeguard sexual orientation as a human right in its Constitution.
This laid the foundation for South Africa to become a pink haven and pioneer in a continent famous for its persecution of the LGBTQ community. In 2006 South Africa became the 5th country in the world, and only one in Africa, to legalise gay marriage. This is all thanks to the efforts initiated by this incredible man.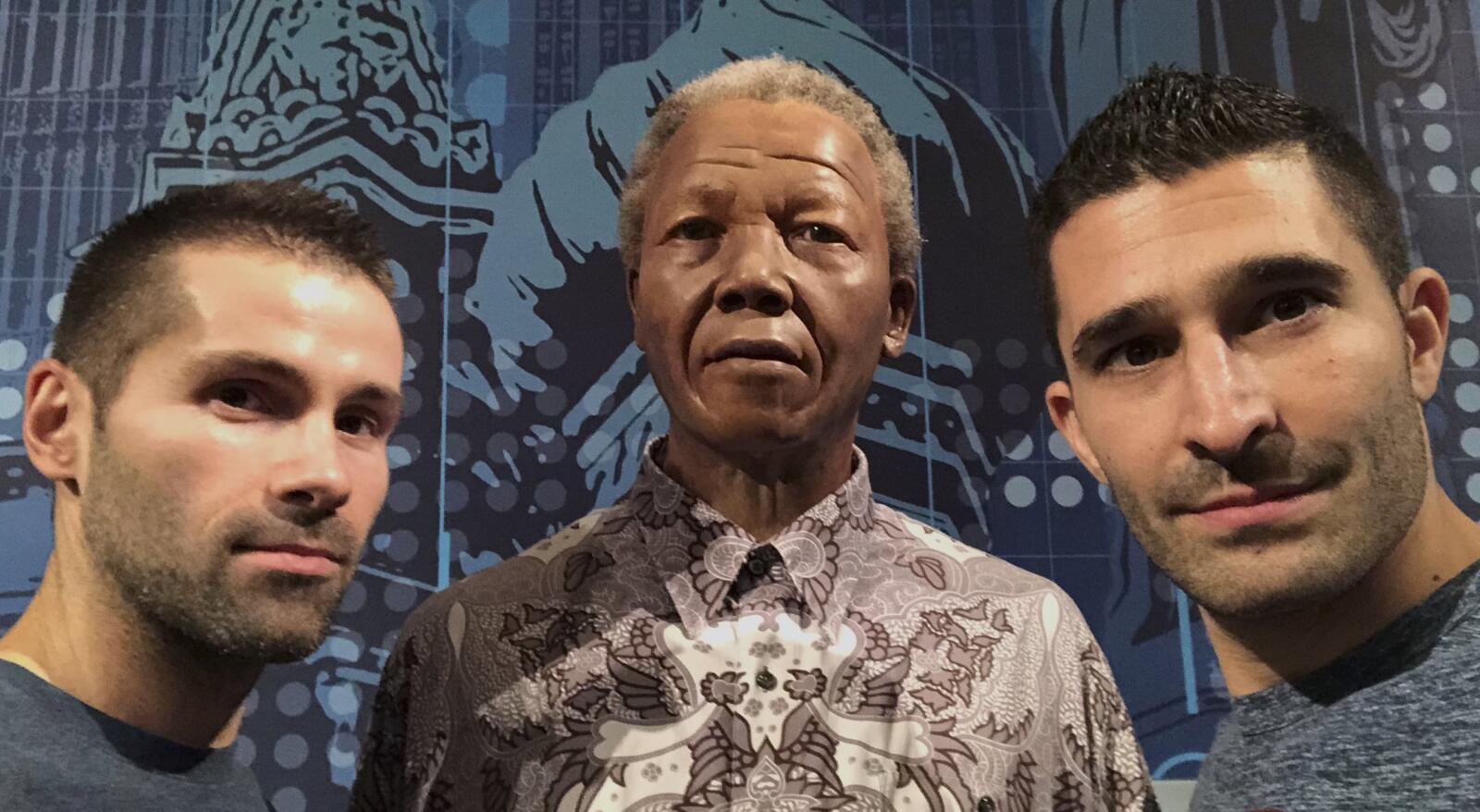 9. Miley Cyrus
Miley is a huge gay icon for young millennials and the trans community. She declared her own pansexuality by declaring that gender and sexuality are not a factor in her love life. In 2015, Miley teamed up with Instagram to start the #InstaPride initiative, showcasing members of the transgender community, aiming to educate her followers on the struggles trans people face.
Miley uses her Twitter to speak out against and denounce celebrities who make homophobic comments and was a huge proponent of gay marriage during the campaign that led to the famous Supreme Court ruling on marriage equality in 2015. Miley and her giant tongue are immortalised at Madame Tussauds and we definitely advise getting up close.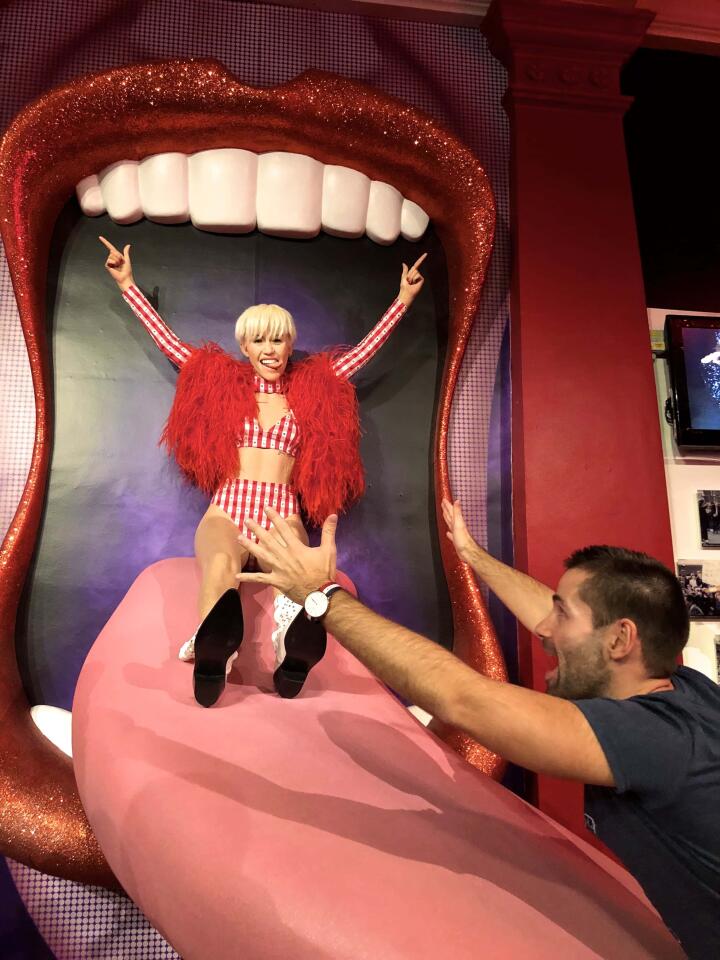 10. The Queen
All tourists visiting London want to meet The Queen…THIS is your chance! Right here in Madame Tussauds she stands proud next to Prince Philip clutching her handbag and wearing her finest pearls.
For us she is one of the ultimate gay icons. In 2013 when the UK joined the exclusive pink club of countries to introduce gay marriage, our Queen Betsy famously said:
"Who'd have thought 62 years ago when I came to the throne, I'd be signing something like this? Isn't it wonderful?'"
And when introducing Teresa May's new government in June 2017, she stated:
"My government will make further progress to tackle the…discrimination against people on the basis of their race, faith, gender, disability or sexual orientation."
Coming from a Head of State and Head of the Commonwealth, which includes countries where being gay is an arrestable offence (like in Malaysia, Kenya etc) or punishable by death (like in Brunei, Nigeria etc), statements like this are extremely important. For this reason we proudly salut and celebrate our monarch at Madame Tussauds.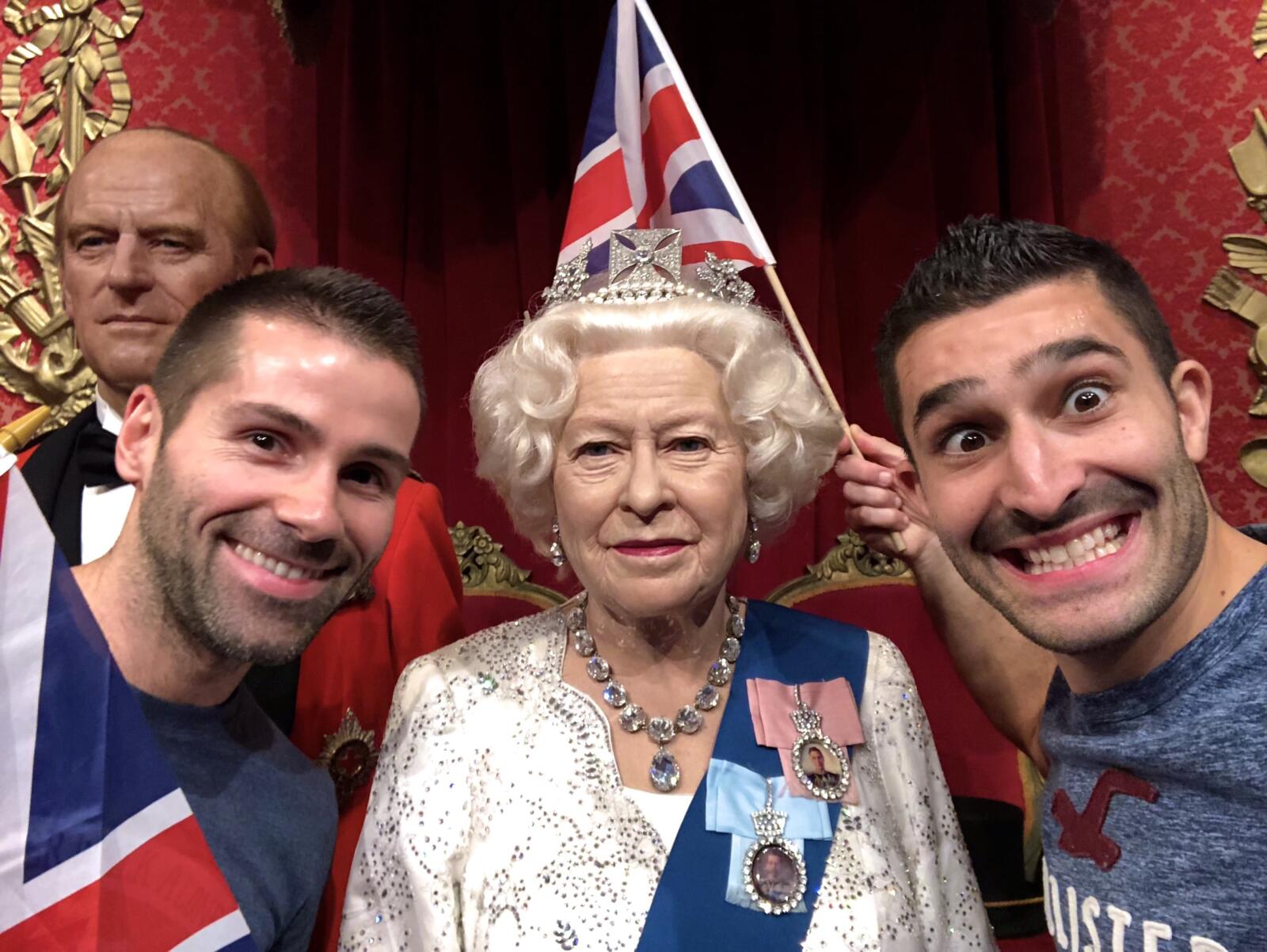 Happy travels are safe travels
We recommend you always take out travel insurance before your next vacation. What happens if you suffer from illness, injury, theft or a cancellation? With travel insurance, you can have peace of mind and not worry. We love World Nomads travel insurance and have been using it for years. Their comprehensive coverage is second to none and their online claims process is very user friendly.