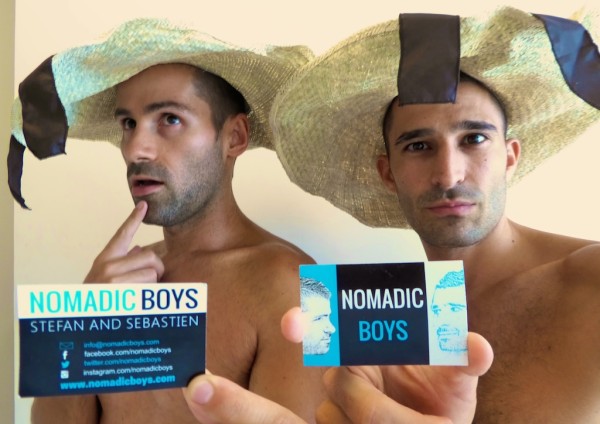 We are extremely fortunate to work closely with the following group of awesome influencers and fellow travel bloggers to share each others' posts and social media updates to substantially widen the reach of our audience.
The information shown here was correct as at December 2015:
Purple Roof: Scott and Mark have been running this excellent online gay publication and blog since 1998, serving more than 6.3 million visitors.
Mr Scott Eddy: is extremely influential on Twitter with over 800,000 followers. He works closely with influencers and bloggers as brand ambassador for the new Zipkick Travel app.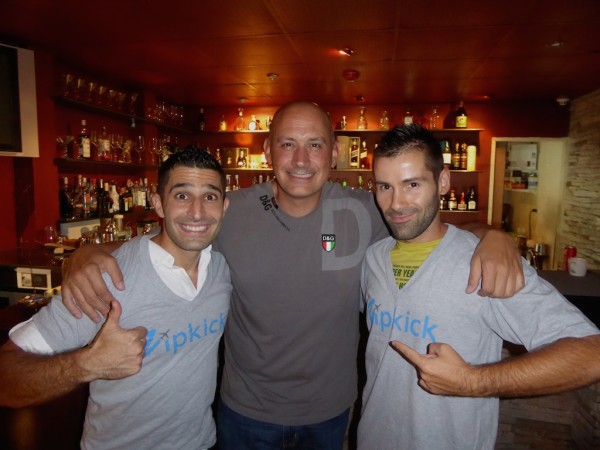 Mapping Megan: Megan Jerrard's travel blog is well established and brings readers the best in adrenaline activities from all around the world. Megan's major partnership to date was acting as a brand ambassador with DoubleTree by Hilton and travelling throughout Central and South America to promote Hilton Hotels as well as each destination.
We Said Go Travel: Lisa's highly rated travel website has over 1,600 writers under her belt and has had content published in USA Today, Wharton Business Magazine, National Geographic, the Guardian, the Huffington Post, the Jewish Journal and the Myanmar Times. We are proud to be one of Lisa's contributors.
Authentic Food Quest: Claire and Rosemary are a lesbian couple who blog about awareness to local specialties and connecting with the people behind the food. Their blog is brand new and already heading to the 5,000 social media reach.
Mr Kevin Chong: one of Malaysia's top radio and TV personalities who currently presence the morning show of Traxx FM 107.9, which broadcasts to around 10% of the Malaysian radio audience.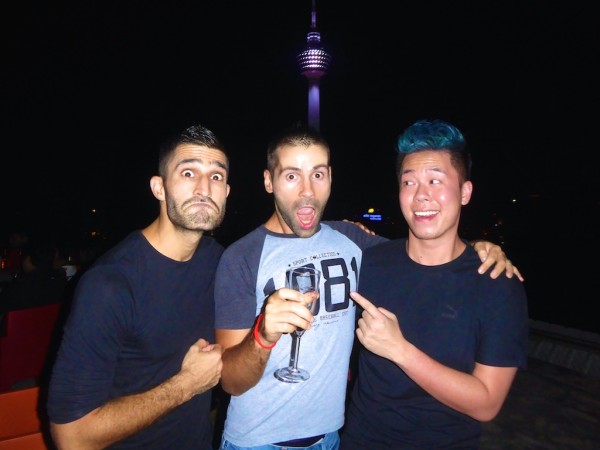 Once In A Lifetime Journey: This is the journal of Mar Pages as she discovers out of the ordinary places (like Djibouti, Pakistan, and North Korea) and jealousy-inducing luxury experiences. Mar has a particularly strong social media presence online of over 30,000 and works with a variety of luxury brands like Belmond, Banyan Tree and Six Senses.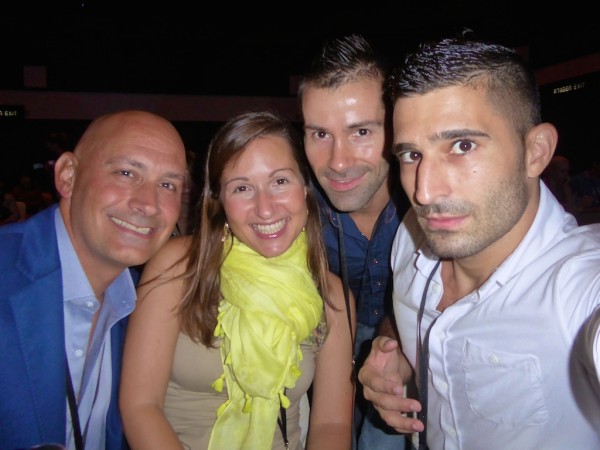 The Broke Backpacker: Will Hatton's blog reaches over 100,000 people online. He is sponsored by numerous companies including GoPro, RedBull and Berghaus and is currently on a 2 years adventure from the UK to Papua New Guinea without the use of any flights.
Travel Freedom Podcast: Meg and Tom are the power couple behind a variety of very successful blogs including Travel Freedom Podcast. Along with their powerful online social network reach, they were chosen by the National Geographic magazine as the blog of the month for July 2015.
Tea Cake Travels: British Alice was nicknamed Tea Cake by her Chinese colleagues and the name of her awesome blog was born. Teacake Travels was put in the Best Of The Blogs in National Geographic Traveller UK in September 2015 and included in Matador's Top 11 Female Travel Bloggers On The Rise.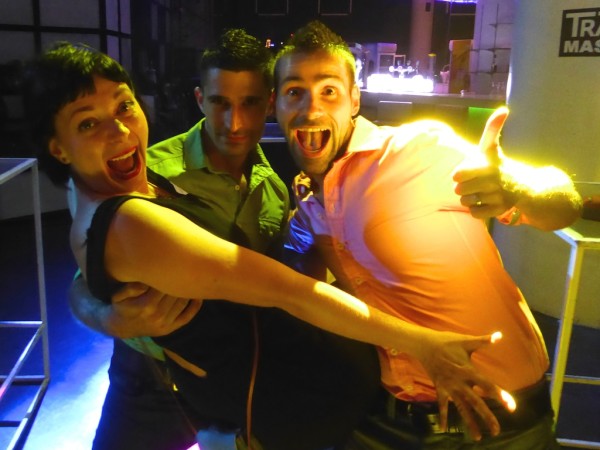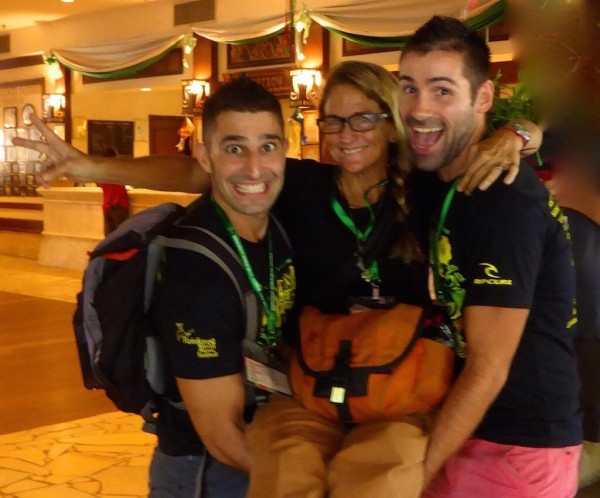 Dish Our Town: Filipino parents Andrew and Brenda are former NYC luxury fashion retailers who left it all to travel full time with their 11 years old daughter, Bailey. They work with luxury brands like The Peninsula and the Dusit Thani and contribute to the Huffington Post Travel and Ytravelblog.
Le Misstache: Shayne Zalameda's blog covers special places and activities around the world. In 2015, it was shortlisted as Best Lifestyle blog in Bloggys Philippines and reaches over 5,000 people online.
Eat Sleep Breathe Travel: Hannah Logan is a solo female traveller and wanna-be Indiana Jones. She was listed as one of the top 5 Canadian bloggers for 2015 and has had her stories appear on a variety of travel websites and blogs including Huffington Post.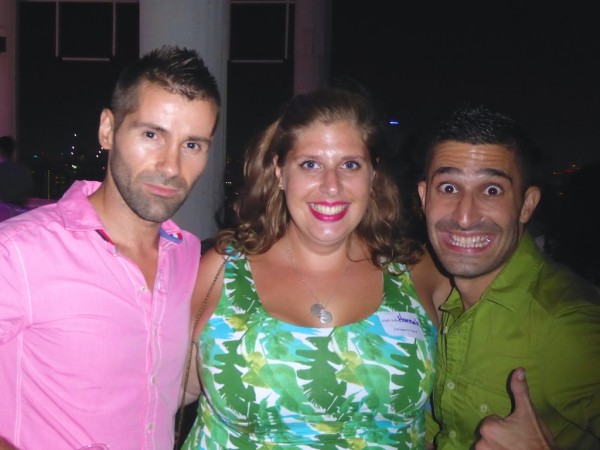 A Broken Backpack: Mel Giroux is Canadian backpacker and vlogger who managed to reach 15,000 people online in just 5 months.
This Could Lead to Anywhere: Kate-Frankie Brennan's blog was awarded best in travel 2015 by Lonely Planet and just won best travel blog in NE blogger awards influence.
One Modern Couple: Carolann and Macrae are a Canadian couple travelling the world and telling their 75,000 online followers all about it.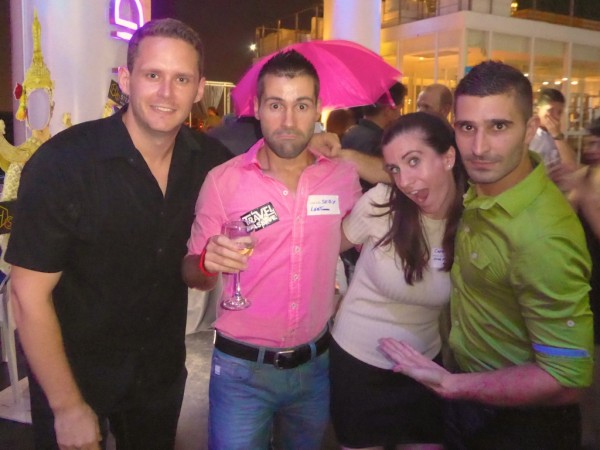 Noel Morata: Noel's blog resonates with a targeted audience base and has fantastic engagement covering topics on luxury, culture, cuisine and adventure. Noel's online social media presence reached 40,000 people.
2TravelDads: Rob and Chris are a gay couple raising their 2 sons and travelling the world. Their photography has been featured by the United States Department of the Interior, British Columbia Tourism and Travel Board, and Visit Florida. Having the unique experience of being gay parents, their writing has been published across several travel, parenting and LGBT media outlets.
Where's Sharon: Sharon Gourlay shows that travelling nomadically with a family is certainly possible. She has over 80,000 followers a months who look to her for tips on how to travel smarter, cheaper and better with kids.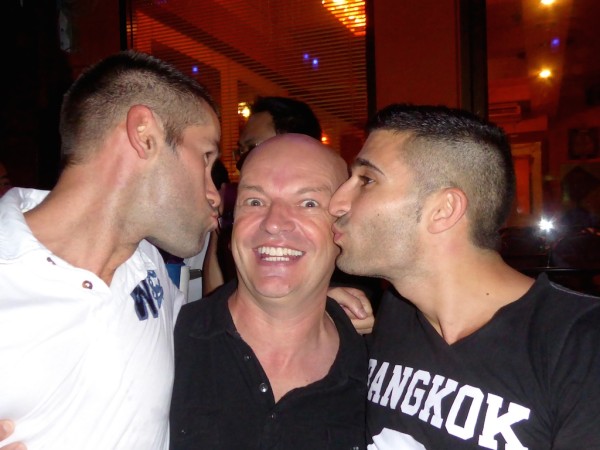 Adventure in You: Tom and Anna are the dynamic duo behind Adventure in You, an adventure travel blog. They have been featured in Yahoo Travel, the Business Insider and in 1 year achieved a social media audience of 60,000.
Two Monkeys Travel Group: Kach and Jonathan Howe's blog has over 200,000 monthly page views with a social media audience of over 120,000. They have been featured in Forbes, Cosmopolitan, Business Insider and News.com.au.
Backroad Planet: Howard and Jerry travel and discover off-the-beaten path destinations for their 40,000+ social media audience. They are currently road tripping with Visit Florida and sailing with Viking Cruises.
With Husband in Tow: Amber and Eric travel and blog to their strong 40,000+ audience about their travels. They recently worked on a #IndiabyMarriott campaign in which Marriott International hosted them over a 10 days trip at 4 different properties around India.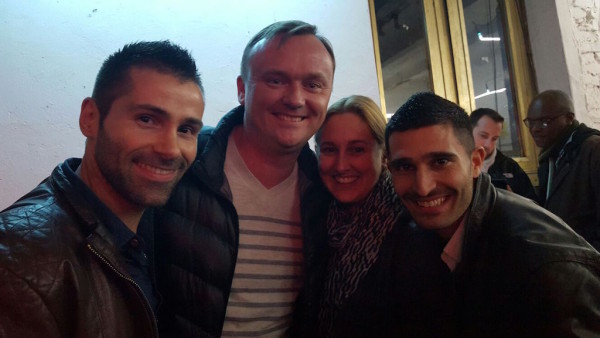 The Travelling Lindfields: Lyn Lindfield's blog reaches over 10,000 people online who want to know more about the destinations she visits, particularly Australia.
Vagaybond: Chris and Jim are a gay couple gaily travelling the four corners of the world. Vagaybond is their travel blog about food and drink discoveries and experiences that celebrate life.
Traveling Bytes: Elena and Andrei run their own web development business and their travel blog has a social media reach of over 30,000.
Bemused Backpacker: Michael's blog is one of the UK's leading travel blogs with a strong focus on gap year and independent world travel and has been featured on the BBC Travel Show, the BBC World service, The Guardian and USA Today Travel.
In the Loop Travel: John's blog focuses on fitness based adventures, reaching over 15,000 online. He works with travel brands like Viking Cruises, Carnival Cruises and Pecora Verde.
Food Travelist: Sue's blog is an ambassador for world food tourism and hosts the popular Twitter chat #foodtravelchat every Wednesday at 8pm.
Savored Journeys: Laura and Nick explore the world for the best food and wine with a social media reach of over 15,000. Their French Quarter city guide was particularly popular, having been shared over 38,000 times.
Dreams in Heels: Olga Maria's blogazine reaches over 25,000 across her social media and she recently worked with Expedia, Orbitz, NY Daily News, Swiss Air and LAN Airlines.
The World Pursuit: Cameron and Natasha were recently named as one of the top travel instagrammers to follow on Live Help Now.
Chronic Wanderlust: Victoria recently completed a round the world trip with a major publishing house with her own travel show.
One Weird Globe: Chris' travel blog celebrates the world's weirdest destinations and was featured in Atlas Obscura, io9, and Fark.
I am Aileen: Aileen's blog promotes sustainable travelling and has an engaged monthly audience of over 60,000. Aileen has also been featured in Lonely Planet, Huffington Post, BBC Travel and Cosmopolitan.
Passing Thru: Betsy and her husband are a senior couple going strong since 2008 and have a social media reach of almost 10,000.
The Roaming Renegades: Nic and Paul are a young married couple travelling with a social media reach of over 10,000 and recently worked with the biggest adventure company in the Interlaken.
Breathing Travel: Carolin's blog inspires digital nomad adventures and has a social media reach of almost 10,000.
Big World Small Pockets: Stephanie's blog focuses on budget travel and was recently named one of the Top 15 Budget Travel Blogs by FlipKey (a TripAdvisor company).
The Savvy Globe Trotter: Pati has been to over 40 countries and 7 continents including an Antarctica cruise with National Geographic.
The Sophisticated Life: Nadeem's blog is featured on a variety of online publications and won the Black WeBlog awards 2014.
Expecto Adventures: a new blog about part time travelling with over 10,000 monthly views in the first 2 months online.
Global Mouse Travels: Nichola's family travel the world and have worked companies like the Royal Caribbean and Disney.
McCool Travel: Charles McCool's blog has been featured in CNN and Yahoo Travel.
Points and Travel: Dr. Cacinda Maloney is a brand ambassador for Rocky Mountaineer, Yahoo Travel Explorers and Club Carlson.
B Travels Better: Becca is a millennial travel blogger on the rise and recently reached 10,000 followers on Instagram.
Those Who Wander: is an online travel community with over 21,000 followers on Facebook alone.
Victor's Travels: Victor's project "Pole2Pole4Charity" has been featured on the WWF website, the Seattle Times, Gulf News, Couchsurfing.org and in the book called "The Business of Sharing: Making it in the New Sharing Economy".
Migrating Miss: Sonja's blog is only 2 months old and already reached over 12,000 monthly page views.
Foto Strasse: Marcela and Felipe are a Brazilian couple living in Berlin and work with companies like Canon and Finnair.
Passport and Plates: Sally's blog appeals to foodies with an Arab / Muslim perspective. Although new, Sally's blog was recently nominated for 3 blogger awards.
Non Stop Destination: Lies is from Belgium and her blog was a finalist at the 'Weekend Knack' Blog & Digital awards (one of the biggest magazines in Belgium).
Vagrants of the World: Kate and Mark have a rich social media following of over 20,000 and work with brands like Viking Cruises.
Along Dusty Roads

:

Andrew and Emily showcase the beauty of every place they travel with their stunning photography. An authority on Latin American travel, they have over 35,000 page views per month.
A Local Wander: Michelle is a family travel and outdoor adventure blogger using humour to show that travel is a possibility for anybody. Her current social media reach is 3,500 and she is also a regular contributor to a national family travel website.
Burger Abroad: Amanda is a vegan solo full-time traveller who puts the Burger in Burger Abroad. She currently has a lively following across her social media of over 13,000.
Two Scots Abroad: Gemma and Craig are the two Scots abroad on a 18 months career break with a social media following of over 12,000.
Wherever I May Roam Blog: Melody is a resource travel and food blogger for empty nesters who appreciate luxury travel but with a side of smart spending. She has a following of over 12,000 across her social media and is dying to start working with a cruise line.
Travels With Carole: Carole has a social media following over 15,000 and is followed by Siri on Twitter!
Bruno Geeky Explorer: Bruno is a digital geek based in Barcelona sharing the best-value-for-money insider tips for independent travelers. His content reaches over 20,000 people monthly.
Fitz Bed and Breakfast: Richard and Andrew are an awesome gay couple who love property almost as much as they love travelling. Check out their charming Fitz B&B in central London.

The Common Wanderer

: Mark and Mim are an Aussie couple travelling the world with over 20,000 page views per month and 20k followers across their social media.