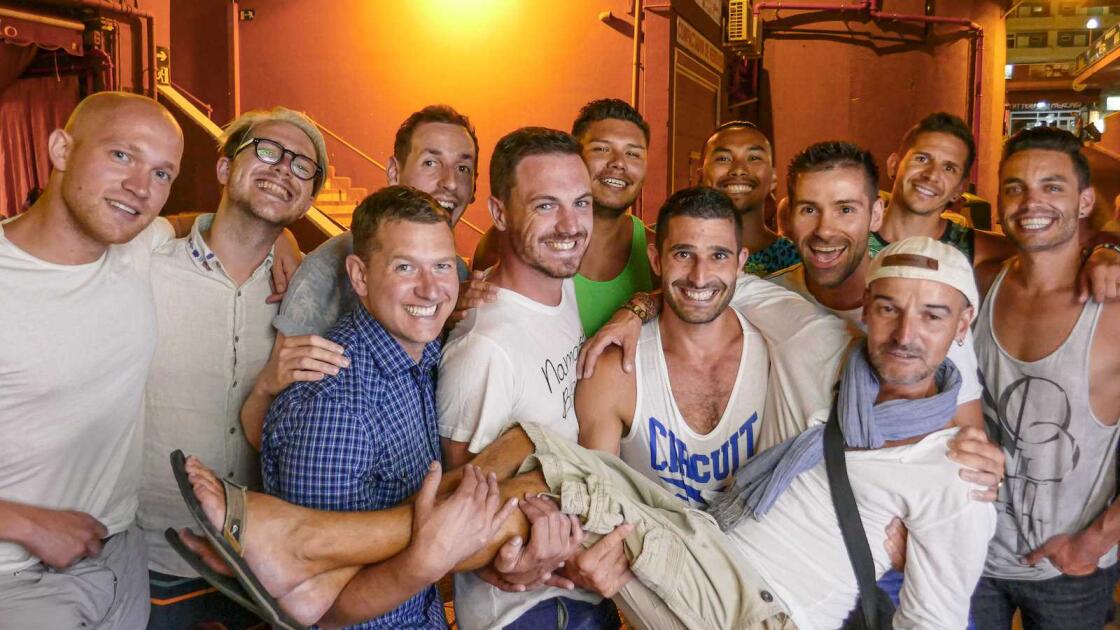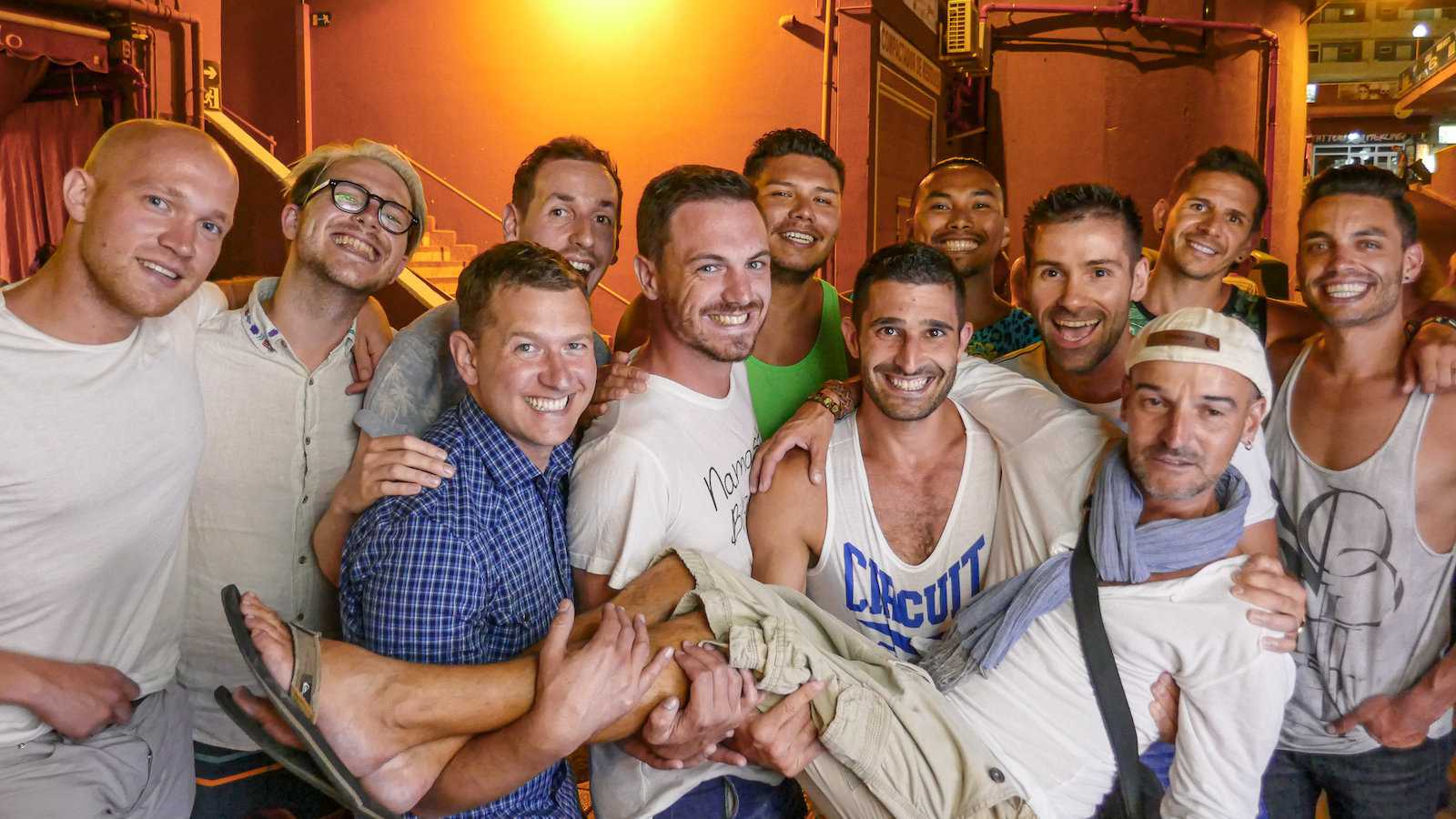 We've partied at the biggest gay clubs in the world, falling in love with them one by one. Here are our top 10 favorites!
What's your favourite way of… doing it?
We like it hard… and big… and… loud… and crazy! We like to scream, to experience total euphoria, and to feel unbridled pleasure. Lady Gaga once said "baby loves to dance in the dark", and boy, do we concur!
We're, of course, talking about going out clubbing… what else could we have meant?
We Nomadic Boys have made no secret of our love for the dancefloor. And we're generally not fussy. Clubhouses, bars, hotel ballrooms, even an art gallery have sufficed for us in the past. But we decided to put the age-old question to the test, asking ourselves:
Does size really matter?
Turns out, it does! We've partied at some of the biggest gay clubs in the world, falling in love with them one by one. Bigger gay clubs have a lot more room to contain things like world-class sound systems, epic lighting effects, internationally renowned DJs, cute bar staff, cool, likeminded clientele, and a playlist of songs to suit all tastes.
Sure, we love our intimate corner bars, with limited space and tiny menus, but girl how we live for the nights of massive dance halls, deafeningly loud music, and enormous gay crowds to boogie alongside with! Without further ado, here are the 10 biggest gay clubs in the world.
DON'T MISS OUT!
Join our newsletter
Subscribe now to receive in-depth FREE travel guides, along with inspiring stories, savvy planning tips, and exclusive discounts on gay tours.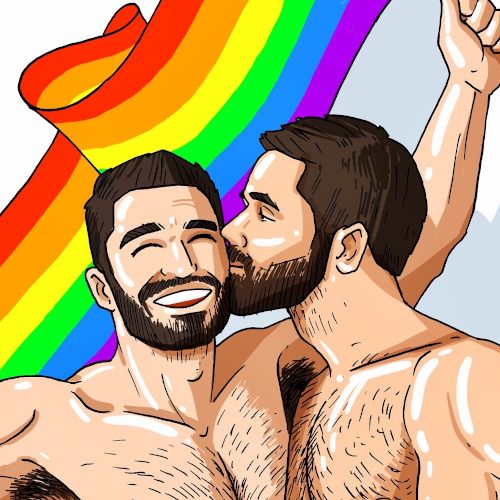 1. Theatron in Bogota, Colombia
Theatron is famous for being the biggest gay club in Latin America, and as far as we're aware, in the whole world! It's large enough to house 5,000 gay people – it's like the Mount Everest of gay nightlife! And we're about to dish out the tools needed to help climb it…
First of all, you're going to need nerve. As when you first step through those front doors; with the castle-like structure, its 13 massive rooms, the pounding music, and a plethora of patrons who come from all walks of life, you'll feel your bottom cheeks clench up – and it's a weekend, no one wants that!
You'll also need a plan (though nothing too rigid, just a basic getting to and fro kind of a thing). We'd recommend catching an Uber, as navigating your own way around the streets of gay Bogota can be quite tricky. You'll pay an entrance fee of 50,000 Colombian pesos (around $15), which is a bargain given that it includes open bar!
Get there before 11pm. Sure, you'll have to hang about inside and wait for things to kick off, but you won't have to queue as long outside. And you'll get free range of the open bar, which stays open until 2am.
Most of all, you need to have fun! It's your night, baby. So, if you want to stick to the room that's playing Britney and Gaga, then that's your prerogative! Personally, Seby and I are social butterflies, so we enjoy fluttering around from room to room, blessing everyone with our presence – looking stunning and colorful whilst doing so.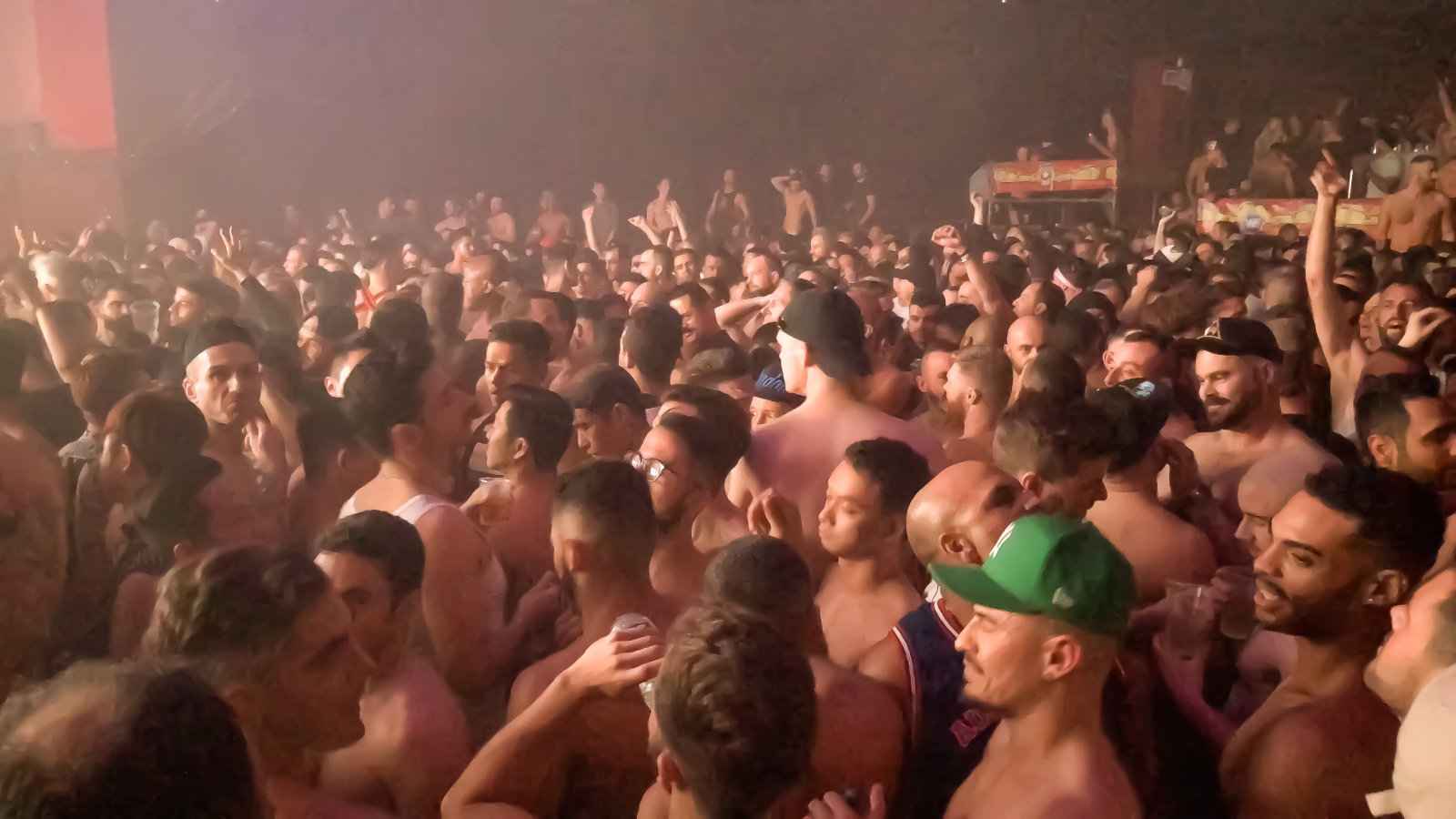 Club Divino plays by the rule of 3 – 3 floors, 3 shows per night, and 3,000 gays eager to tear up the dancefloor!
This is our favourite place to party in Chile, with it being a pillar of the gay scene for years. We first heard about it when we were discovering the gay scene of Santiago. Although Club Divino is actually based just outside the big Chilean capital city, it's certainly a gateway into the local gay world of the country!
The club puts on exquisite shows every night it's open. The first being the "Grand Cabaret", where quick-witted performers delight the crowds with their sharp-tongued comedy. The second show is when the exotic dancers emerge, who get everyone hot and riled up, ready for the night ahead. The final performance is a visual and artistic masterpiece, full of transformative actors and cirque-de-soleil style tricks.
We recommend getting there after midnight. Entry is around 11,500 Chilean pesos (around $15) and usually includes a free drink. They also love celebrating guest's birthdays, allowing the b'day boy or gal in for free until 1am… just make sure you have your ID to prove it! Find out more about gay life in Chile in our interview with local boy Ivan from Santiago.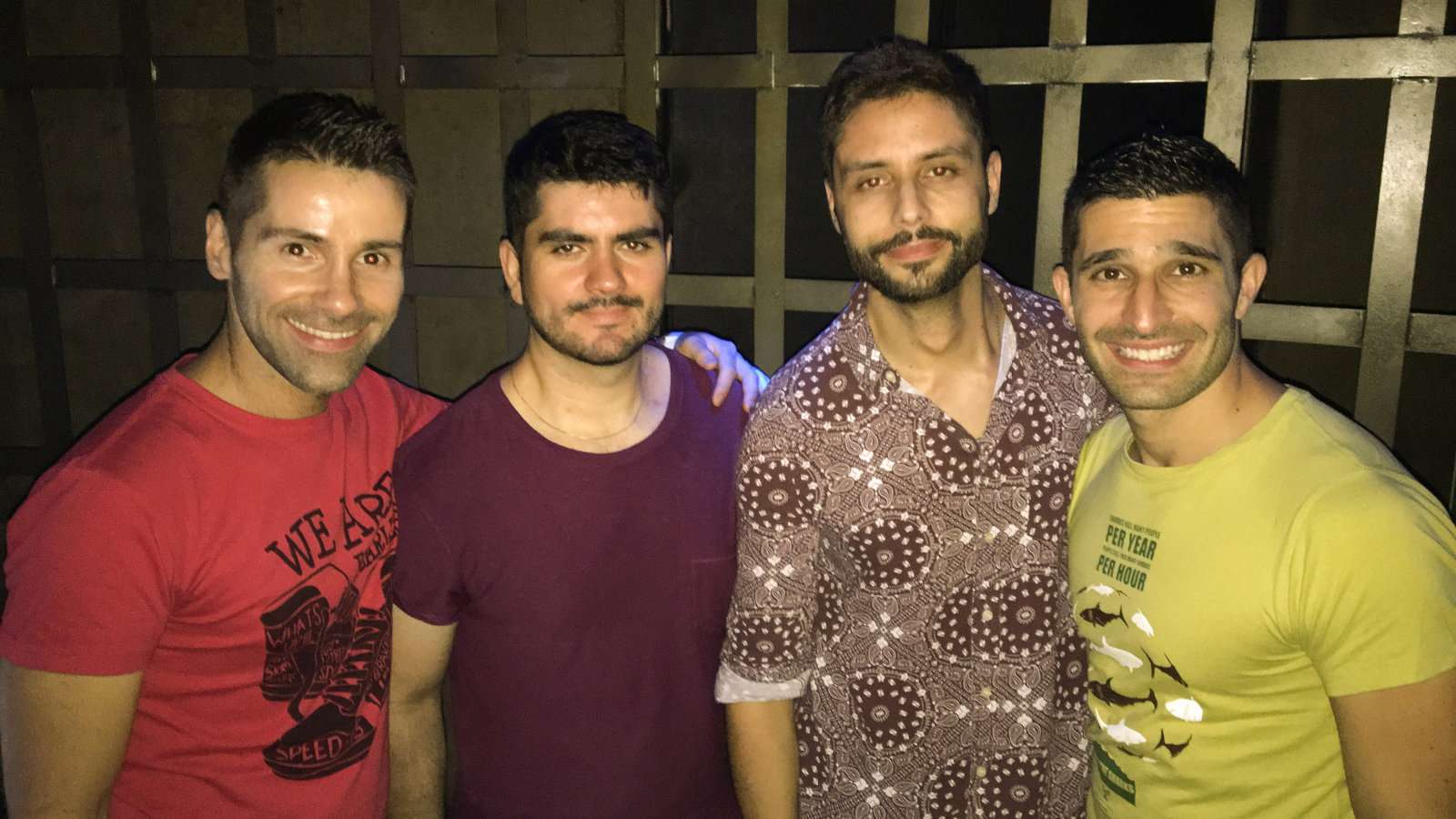 3. Berghain in Berlin, Germany
This is the surest way to determine how cool you are – as Berghain's entry policy is so exclusive and secretive that even Britney Spears was turned away!
Trust us, you don't know fear until you've looked into the eyes of the security men of this gigantic club in gay Berlin, who look you up and down while deciding on your worthiness.
We only got in as we were pre-warned not to travel in groups, to wear dark, grungy clothes, and to not appear drunk. Oh, and whatever you do, when you get to the front of the line: DO. NOT. SMILE!!! Perhaps that's where Britney went wrong?
DON'T MISS OUT!
Join our newsletter
Subscribe now to receive in-depth FREE travel guides, along with inspiring stories, savvy planning tips, and exclusive discounts on gay tours.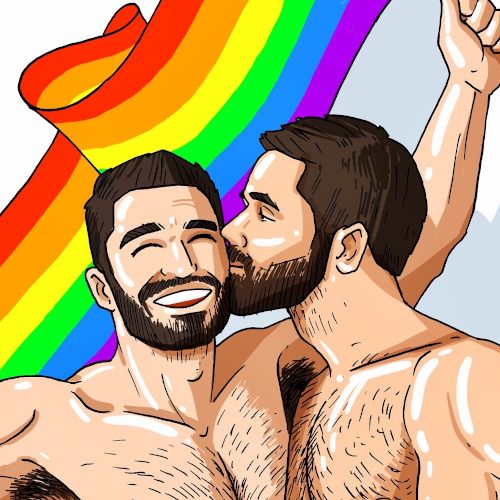 Once inside, you'll feel freer than you'll ever have felt before. Everyone inside is so different, vibrant, and unique. The music is loud, the lighting is intense, and the opportunities are endless. The main gay club room is where you'll experience heavy techno beats, with house music played in the upstairs bar. In the basement, you'll find a more 'rompy pompy'-focused club area – where an entirely different kind of liberation goes on, if ya catch our drift…
The Berghain is located in a former power plant (really taking the Berlin industrial stereotype to a whole new level), across three floors. It opens on Fridays at midnight and carries on over the entire weekend until midday on Monday! For more about gay Germany be sure to read our awesome interview with cutie Marcel from Berlin.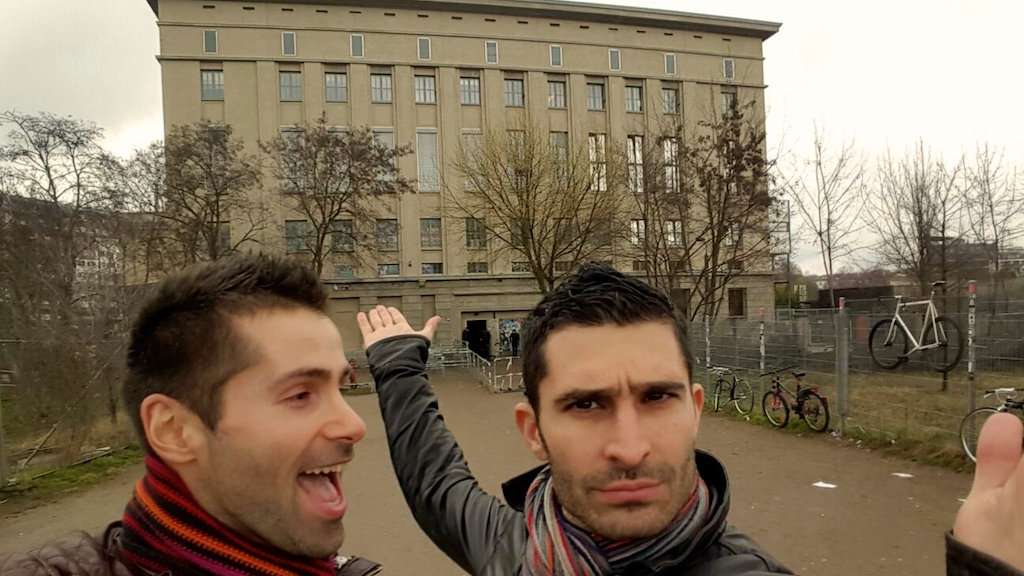 4. Haoman 17 in Tel Aviv, Israel
We just had to include the Haoman 17. While Haoman 17 isn't an LGBTQ club per se, it knows how to put on a dazzling night out. And they often host gay parties, like the Forever Circuit Party, as well as celebrations for Pride and Passover.
If you're an all-nighter kind of gal like us, you'll especially love it here. Music doesn't let up until dawn, and the patrons sure know how to party hard. We're talking serious movers on the dancefloor here (you'd swear RuPaul had challenged them to a lip-sync battle).
Despite how many people are admitted (up to 1,500!), the gay club never feels overcrowded. The space is big enough for everyone to dance and move about comfortably. We will say that drinks are super expensive. However, the cute and chatty bartenders make each trip up to the bar totally worth it.
Hot tip from us: try to get your entry tickets online beforehand as the fee at the door can get pricey and usually sells out quick. We got ours at atraf.com. Online, you'll pay just 70 shekels (around $20), whereas it is 150 at the door (around $46).
5. GAY Heaven in London, UK
When we die, we hope Heaven will look exactly like this place (assuming, of course, we even get in…)!
Heaven changed the game on the UK queer nightlife scene. Since its inception, it has been big, loud, and unapologetic. Founded to rival the epic clubs of NYC, Heaven brought gay partying into the mainstream.
G-A-Y came into the equation in the late 2000s. It set up shop in the famous club, having taken place in Astoria for years, and it was a match made in…well, Heaven!
Known for its awesome music, fire-tongued drag queens, and famous guest performers, a night at Heaven is one you'll never forget – no matter how much you drink. Oh, and when we say, "famous guest performers", we are not being generous. We mean FAM-OUS! Think stars like Adele, Madonna, Mel C, Lily Allen, Lady Gaga, Grace Jones, Cher, Girls Aloud… really, the list goes on and on. Live performances tend to happen on a Saturday – expect it to be ticketed and attract hundreds of people.
Otherwise, any other nights of the week are fabulous, like Camp Attack Fridays, where nothing but cheesy pop songs and gay classics get played. Thursday nights are the most raucous, with EXCITING(!!) competitions, where the winner could rake up £250 depending on how far they're willing to remove their clothing… The bonus, this mammoth gay club is located in a place we rate as one of the most gay friendly countries in the world.
6. The Manor in Fort Lauderdale, Florida, USA
When we were discovering the gay scene of Fort Lauderdale, one of the most gay-friendly cities in the world, we kept hearing about a place called… The Manor.
The way guys spoke about it, we thought it was the home of some ultra-rich, American socialite. Turns out, it's just a loud, rambunctious dance club in the gay neighborhood of Wilton Manors.
The place is so sophisticated looking that we felt like one of the Real Housewives as soon as we stepped through the door. With high ceilings, arched windows, crystal chandeliers, and classy clientele, it's no wonder people go there to live out their rich person fantasy. We even saw someone wearing a pearl necklace… and no, not that kind of pearl necklace!
The Manor also doubles up as a restaurant and lounge, so you can enjoy a classy meal, before heading to the club area for a dance. It has a sublime mix of diva hits and some good ole' 80s classics. Plus, it regularly hosts fashion themed nights, as well as stage shows from drag artists and circus acts. All around, a fabulous night out.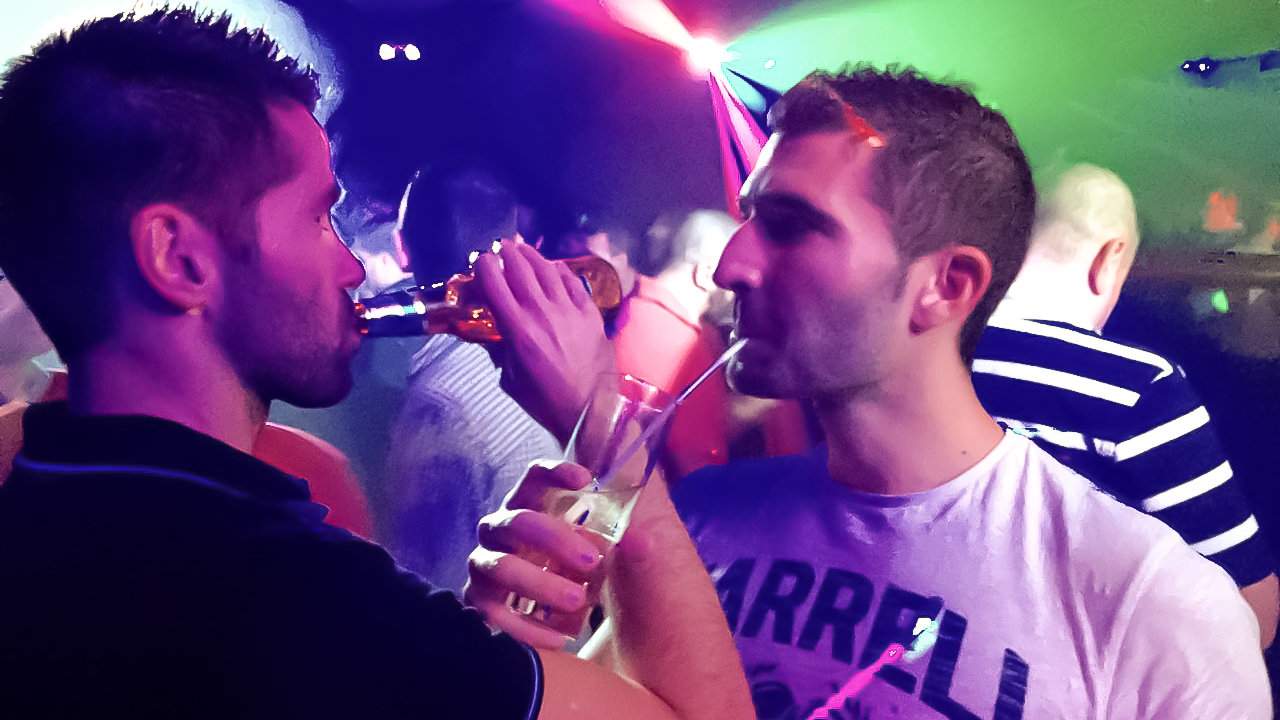 7. Churros con Chocolate in Madrid, Spain
We love everything about this place, especially the name. Whoever decided to name a club after a sweet and salty dessert deserves a promotion. And yes, before you ask, they do give out churros and chocolate – we would have pulled a diva strop if not…
They throw monthly events in both Madrid and gay Barcelona – but we're particularly obsessed with the Madrid one. Mostly because the people there tend to give it their 100% when it comes to costume parties and themed events. It's like a drag race/cosplay/Halloween convention every month!
Inside, is an incredible sound system, brightly colored décor, and awe-inspiring lighting design. The shows, featuring local queens and epic singers, are always mesmerizing – with promoters pulling out all the stops to help make your gay night out unforgettable.
They've pulled out some heavy hitters for their main shows, like Mexican girl band JNS, DJ powerhouses Eva A & Xavi B, and experimental pop act, King Africa. Let's just say, they know how to entertain. The club is big enough to accommodate 1,500 people, all of whom are ready to dance their hearts out to 80s classics, gay anthems, and EDM favorites.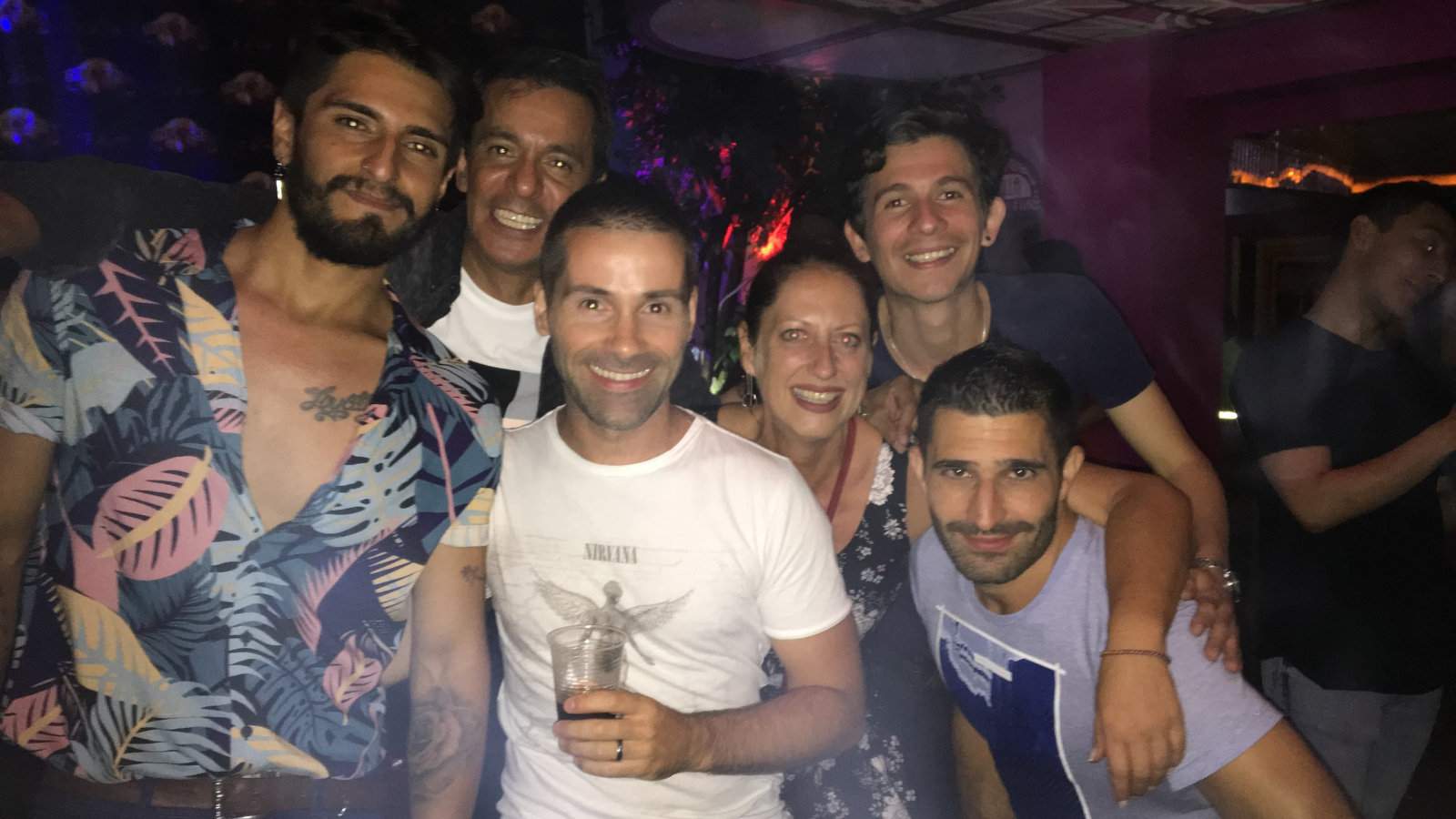 8. The EndUp in San Francisco, California, USA
It's been a staple of the San Franciscan gay nightlife scene since the early 70s – and it shows no signs of stopping.
The EndUp was famous back in its early days as a scandalous gay night out; the kind of reputation that had conservative folk shuddering as they walked by the door (oh, how we wish we could go back in time). It was known for throwing underwear parties, drag nights, and exotic dancing. Pretty tame, you say? But back then, it caused quite the ruckus!
Today, it is still a popular LGBTQ venue, with DJ sets and themed nights, but it caters to a wider clientele. Inside, you'll find two indoor bars, an outdoor bar, and a food stand. The dancefloor has intense lighting and an incredible sound system, perfect for a boogie.
Also: Hey Porkchop! Drag Race alumni, Victoria "Porkchop" Parker, has been known to stop by the EndUp many times over the years. Who knew the first queen to ever be eliminated from the hit reality show would go on to be so iconic? And, girl, does she put on a hell of a DJ set! And that's just the tip of the iceberg for why you need to get your @$$ over to this incredible club.
9. La Demence at Fuse Club in Brussels, Belgium
It only happens 12 times a year… so you better catch it while you can.
La Demence attracts a massive international crowd, with people from all over Europe and beyond, flying in to celebrate this fiery gay event. The best part is that La Demence has no fixed identity. Usually, with gay clubs, they are either pop, fєtish, grunge, or house-oriented. This one is everything and nothing at the same time.
Meaning all the people who show up look entirely different from one another. We spotted androgynous folk, leather daddies, cosplayers, tωinks, and drag artists – and that was just in the queue to get in!
La Demence has some incredible DJs who play there – from Andrei Stan to Ben Mason, Jon Doe to Sebastien Triumph. It takes place in The Fuse Club – a three-story building, with various rooms of different music styles, plus a secret hideaway for some …. *ahem* certain types of dancing.
10. G Bangkok (G.O.D)
We love the gay scene in Bangkok. It's epic, messy, and guaranteed fun every single time we go. Most start out at the gay bars of Silom Soi 4, then after midnight head over to Silom Soi 2 – a few blocks around the corner. This section of Silom has been cornered off and made into a sort of paradise complex for the gay boys with several bars, dancing areas, and the iconic DJ Station. Just up from here is the entrance to Bangkok's GOD!
GOD (or G Bangkok as it's formally referred to now) is a playground for the gay boys. Topless hunks everywhere grind away on the dancefloor to some of the best pop and dance hits. There's a more intimate area upstairs where you can disappear off with that new handsome guy you've been cruising with.
We love it so much that we come here to party every December for the best gay New Year parties. THIS is where you'll know you'll find us!
---
Happy travels are safe travels
We recommend you always take out reputable travel insurance before your next vacation. What happens if you suffer from illness, injury, theft, or a cancellation? Many gay travelers forget about it and regret it when something happens. Better to pay a small price and have peace of mind and not worry.
DON'T MISS OUT!
Join our newsletter
Subscribe now to receive in-depth FREE travel guides, along with inspiring stories, savvy planning tips, and exclusive discounts on gay tours.