TERMS OF USE: There is a chance that some of the content on this page has changed since it was last updated. By reading this article, you consent to our Terms of Use and Disclaimer. Happy Travels!
DISCLOSURE: Some of our posts may contain affiliate links which we may receive a commission if you choose to book something through one of our links.
This is our pick of all the best gay New Year's Eve parties taking place around the world in 20232024.
The end of a year can definitely bring about a mixed bag of emotions. I mean, just think back on some of your favorite New Year's movies. There's obviously tons of romance like in When Harry Met Sally… But on the flip side, we've all witnessed the sadness of Rent. And don't even get me started on drama… I know you guys have seen Carol, right? Talk about tension!
Well, I, for one, am a firm believer that a good situation can come out of anything. No matter how you feel as the year stands on its final legs, you have the power to channel positive vibes into the new year. And what better way to do that than by enjoying yourself at a huge New Year's eve gay party?
As the clock ticks down around the world, queer folks gather together to celebrate each other with dancing, laughter, and incredible fireworks displays. Lucky for you, we've compiled a list of the largest, most exciting gay New Year's Eve parties happening every year worldwide. So, whip out your party hats, throw on your favorite booty shorts, and make sure you pick out the campiest New Year's sunglasses you can find because these parties are bound to leave you with memories you won't forget for years to come!
WE New Year Festival – Madrid, Spain
WHEN: December 28, 2023 – January 1, 2024
Look, I love Christmas as much as the next guy, but I will readily admit that I have often found myself feeling absolutely exhausted as the whirlwind of wrapping paper and twinkling lights comes to an end. Thankfully, Madrid knows exactly how to handle those post-holiday blues! The WE New Year Festival is an international gay winter festival that runs anywhere from five to seven days, starting right after Christmas.
For nearly ten years now, more than 5,000 people have joined together in Spain's most popular gay clubs to dance the night away with vibrant lights, LED screens, and live DJs supported by a booming sound system. And, of course, we would be remiss if we didn't mention those gorgeous performers featured in the WE adult shows! With themes ranging from Spartan soldiers to macho men, those exotic dancers boys always bring the house down with their divine, picture-perfect costumes and thrilling dance moves.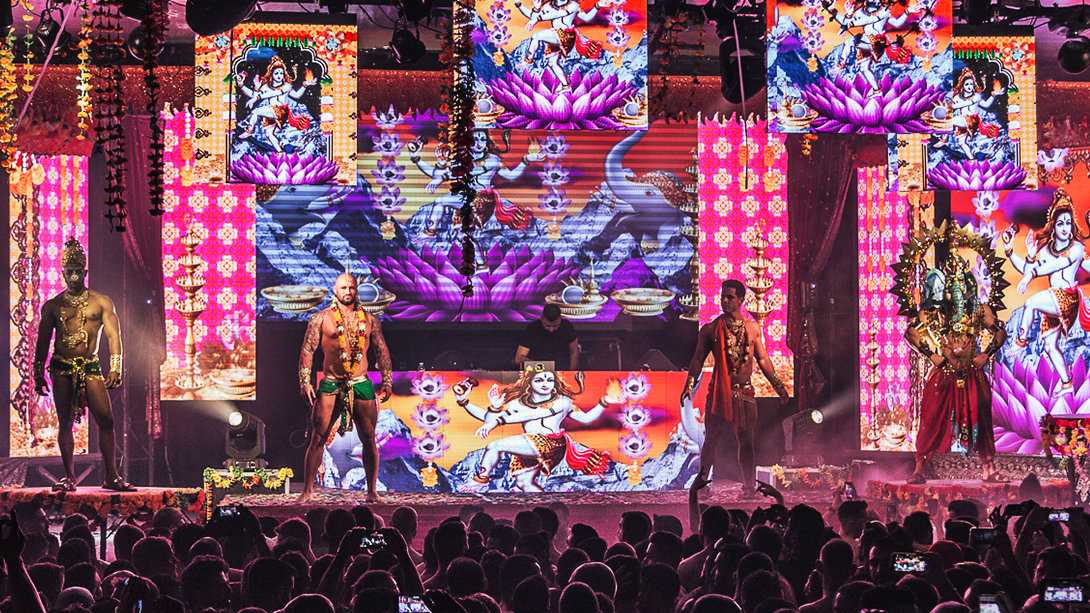 Masterbeat – Los Angeles, California, USA
WHEN: December 30, 2023 – January 1, 2024
This New Year gay party goes out to all of you music lovers out there! And I do mean that quite literally. Back in 1996, certain dance tracks existed only on vinyl. Meanwhile, the rest of the clubbing world was surging forward into the realm of CDs. The solution? Masterbeat!
Masterbeat quickly became known as the place for dancing enthusiasts to get their music fix. Amazingly, that reputation has stood the test of time, even with their rapid expansion into hosting incredible parties around the globe. Their New Year's Eve party in Los Angeles is one of the largest circuit events celebrating the holiday, with over 4,000 people slated to attend. The entire shebang tends to last four days, but if you can only make it out for one night, we highly suggest their first party of the new year. It's not as jam-packed as their actual New Year's Eve party, but it is just as fun.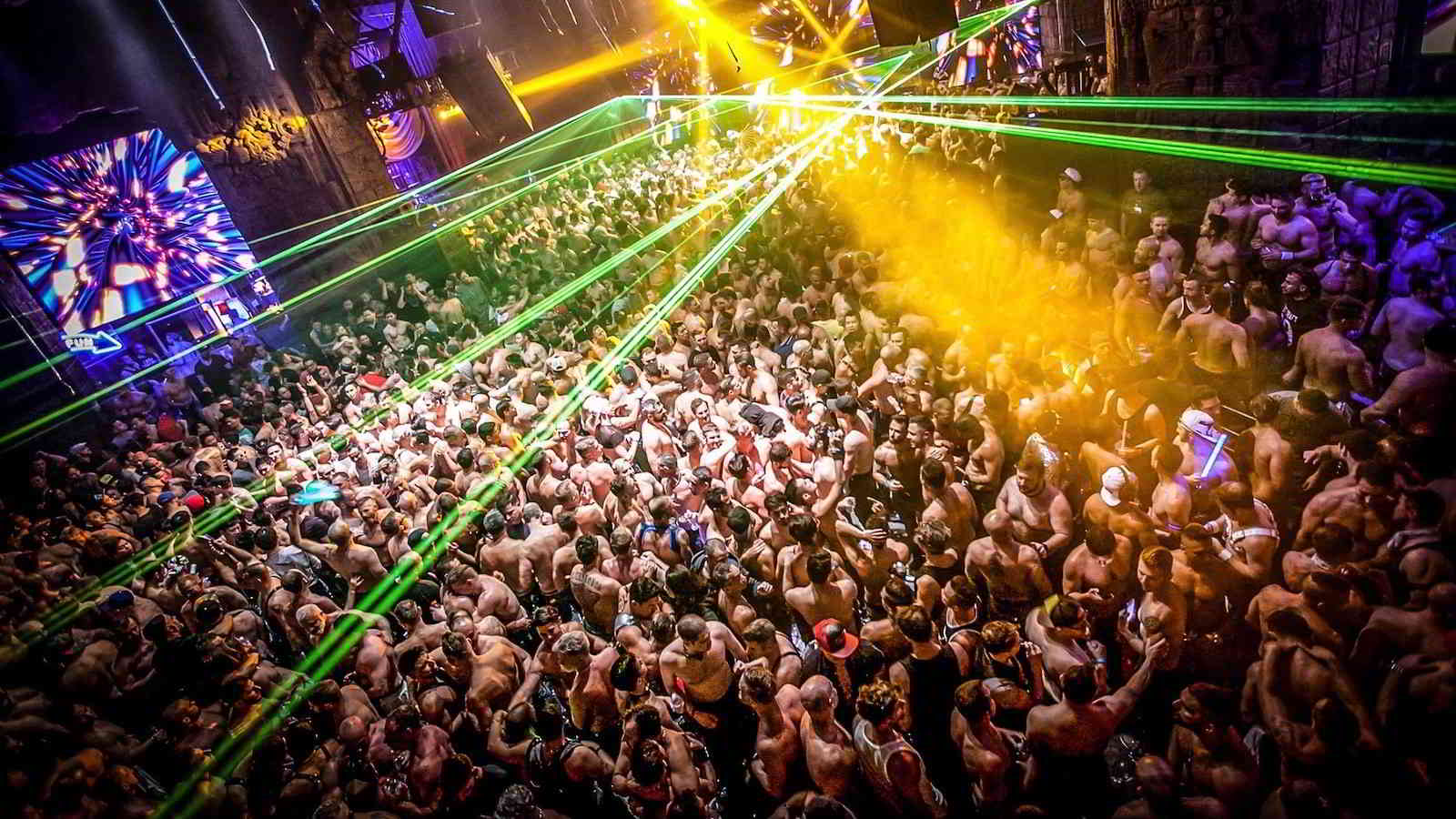 WHEN: Monday, January 1, 2024
La Demence has become world-renowned for hosting the largest and most international gay circuit parties in all of Europe. While you can usually venture into one of their intoxicating blowouts on the first Friday of every month, we highly recommend that you save up your time and energy for their New Year's Eve gay party in Brussels, Belgium.
Unlike other New Year's Eve parties, La Demence NYE runs for one night only. That being said, anyone in the LGBTQ community can tell you that this party is considered to be Europe's premier clubbing night. While the evening is officially expected to last from the late night into the early morning hours, some people stay dancing well into the afternoon, so… I hope you don't mind spending so much of your time surrounded by stunning gay boys dressed in their finest latex and leather!
As you're here, you need to also book yourself into the HAAAWT La Demence gay cruise that takes place every summer!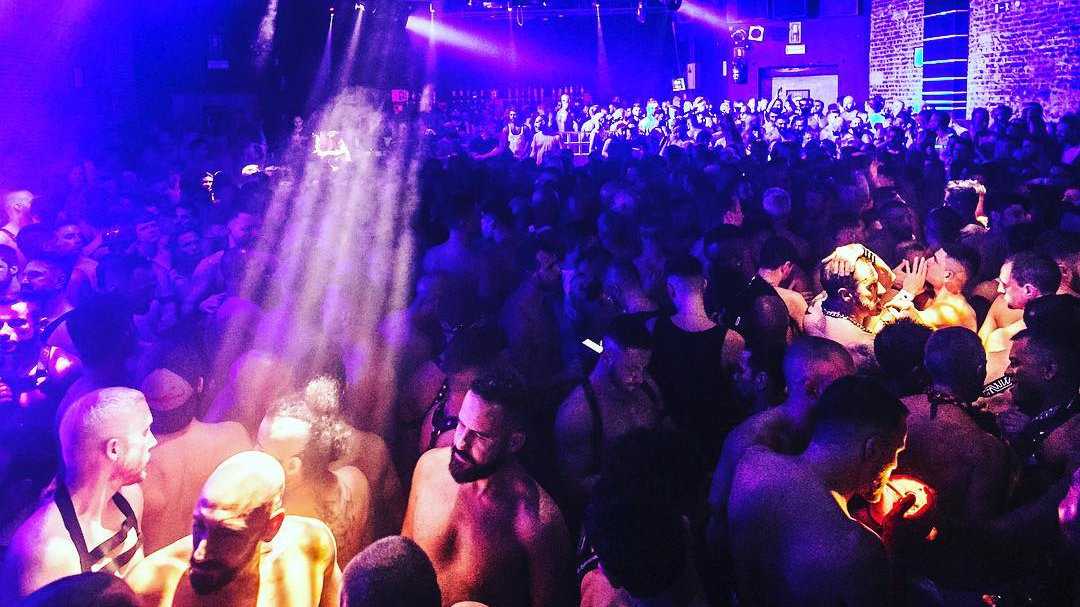 WHEN: December 28-31, 2023
If there's any New Year's Eve gay party that goes harder than Bangkok's White Party, I'm not sure I'd even want to attend. Well… maybe I would for the experience, but still! The point stands that the White Party held in Bangkok, Thailand is one of the largest LGBTQ events globally, drawing in a massive number of partygoers each year. We're talking at least 15,000 people from over 50 countries. My brain almost can't wrap itself around that number.
With parties occurring both indoors and outdoors for four days straight, it's easy to see why this gay party would be held in such high regard. But just wait until you actually see the venues! At the White Party, attendees are not only guaranteed performances, but they can also expect full-blown spectacles with Hollywood-level production quality. And, while we're at it, let's not forget the internationally famous DJs and entertainers invited to keep up the flamboyant energy. Use our gay guide to Bangkok to help plan your trip to the Thai capital and experience the White Party for yourself.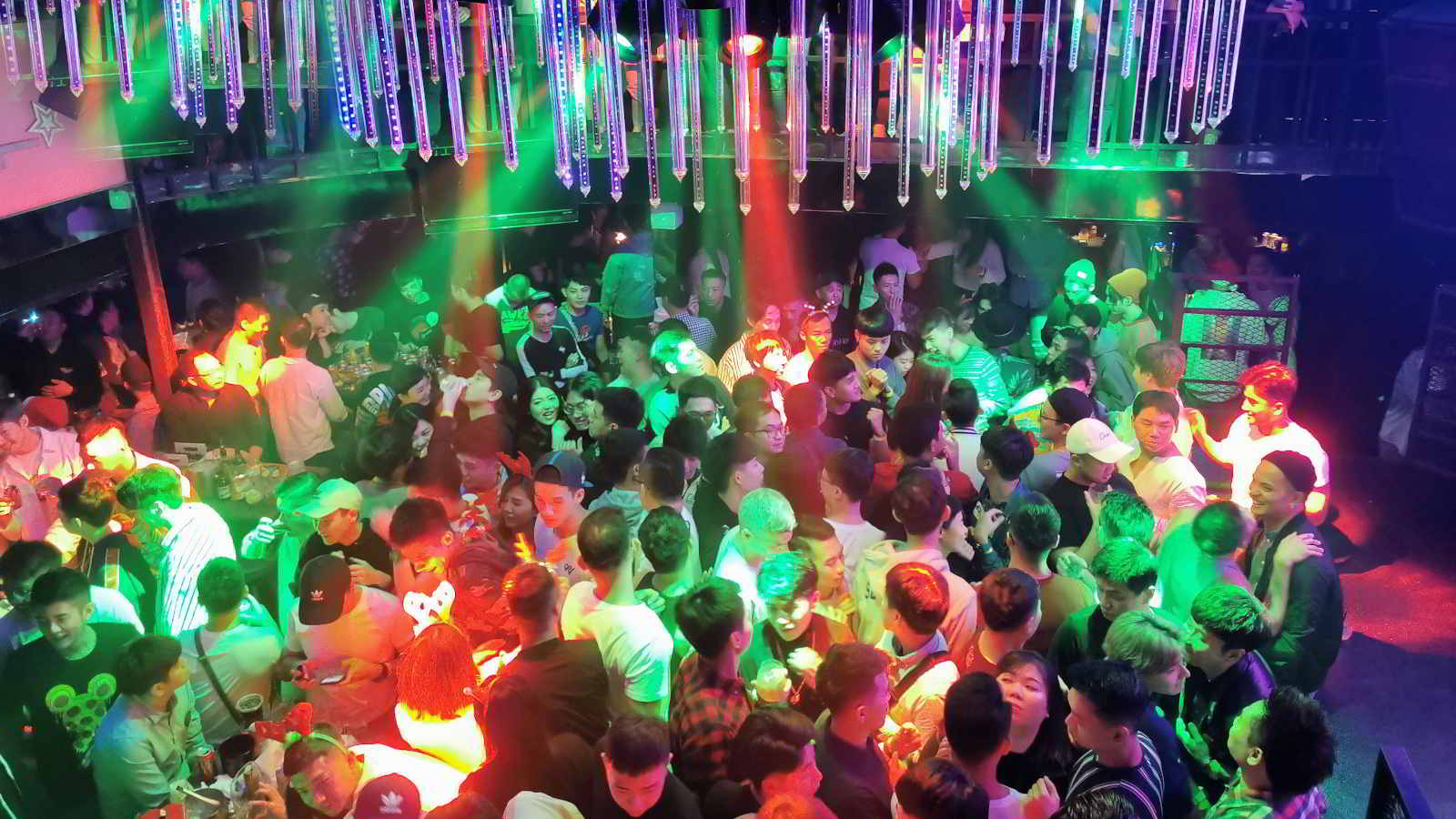 WHEN: Sunday, December 31, 2023
At the Mad Club, it's easy to get lost in the mobs of people enjoying themselves between three whole floors of wild entertainment. It's almost reminiscent of Alice in Wonderland… it would make sense for everyone at the Mad Club to be mad, wouldn't it? Well, take the typical atmosphere at Lausanne Switzerland's most distinguished gay club, multiply it tenfold when New Year's comes around and you've got Bordello's NYE!
Mad Club plays host to Bordello New Year's Eve, a one-night gay event featuring the hottest boys and DJs known to Switzerland. You're also guaranteed to find some of the most attractive Swiss men in attendance, which can obviously make for an amusing night. I say, to live your gay night to the fullest, start easy with cocktails and dancing. Spot the cutie with whom you'd like to share that special midnight smooch, then ride off into the night with your new prince charming!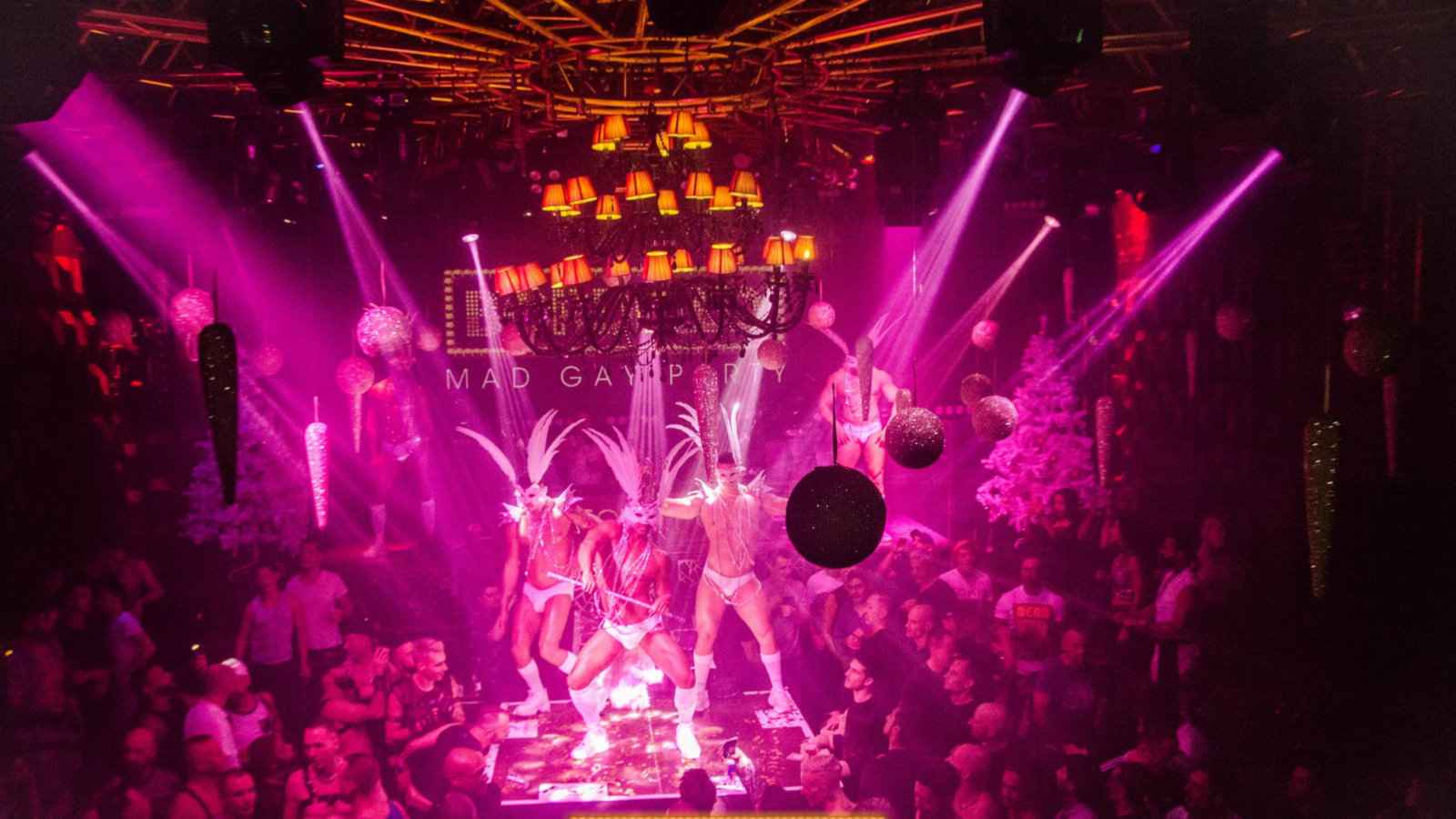 WHEN: December 28, 2023 – January 1, 2024
In terms of gay destinations in the United States, Provincetown is high on the list of summertime hotspots. However, an entirely different view of P-Town can be found at the height of the new year.
First Light is the New Year's festival that sweeps through the streets of Provincetown, bringing queer people out to enjoy a wide selection of activities. While other New Year's gay parties emphasize dancing and booze, First Light focuses primarily on wholesome fun, ranging from a craft fair and ice skating to drag bingo and a biking event. On New Year's Eve, you can catch a perfect view of the fireworks from the beach. Then, on the next morning, you can roll out of bed and dive into the ice-cold ocean waves for the annual Polar Bear Plunge! It may sound hellish, but the free chili party afterward makes all the difference, in my opinion.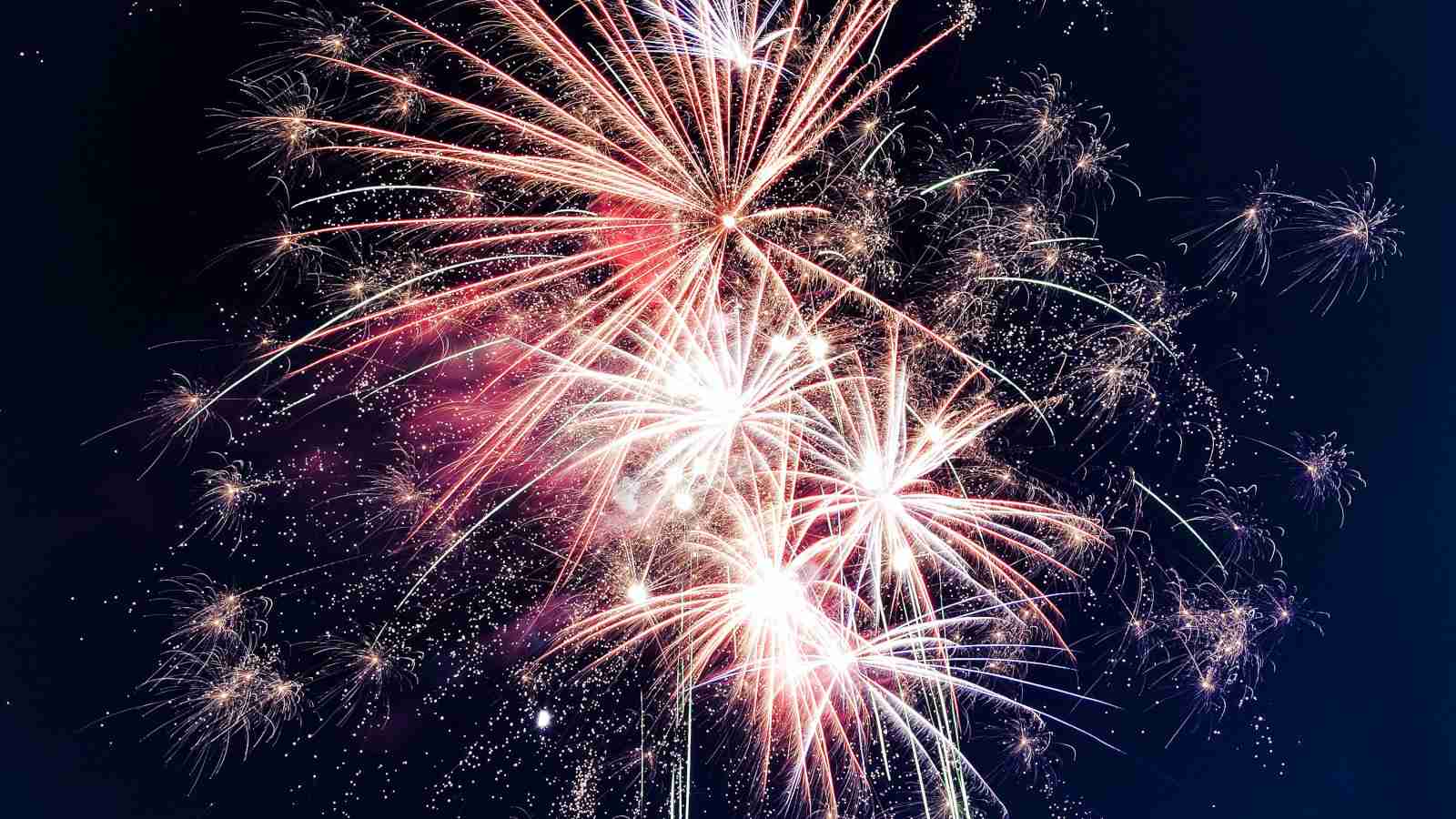 WHEN: December 31, 2023, to January 1, 2024
Every New Year's Eve, the streets of Sydney, Australia are flooded with well over a million people hoping to witness an unforgettable fireworks display lighting up the harbor. And while it certainly is a spectacle worthy of that sizable crowd, some of us simply can't handle being crammed between so many people. Thankfully, Gay NYE Sydney has come to the rescue!
With only 300 tickets available, Gay NYE Sydney is already exclusive. Now, factor in the location on the rooftop of the Museum of Contemporary Art, and you know that you are going to feel like a high-class celebrity. The dress code requires all attendees to wear outfits composed of at least 80% white or silver clothing, but other than that, the environment is relatively chill! Treat your ears to the outstanding work of DJ Mark Alsop and DJ Sveta, then treat your tummy to a delicious live-action mac and cheese station as you anticipate that glorious countdown to midnight.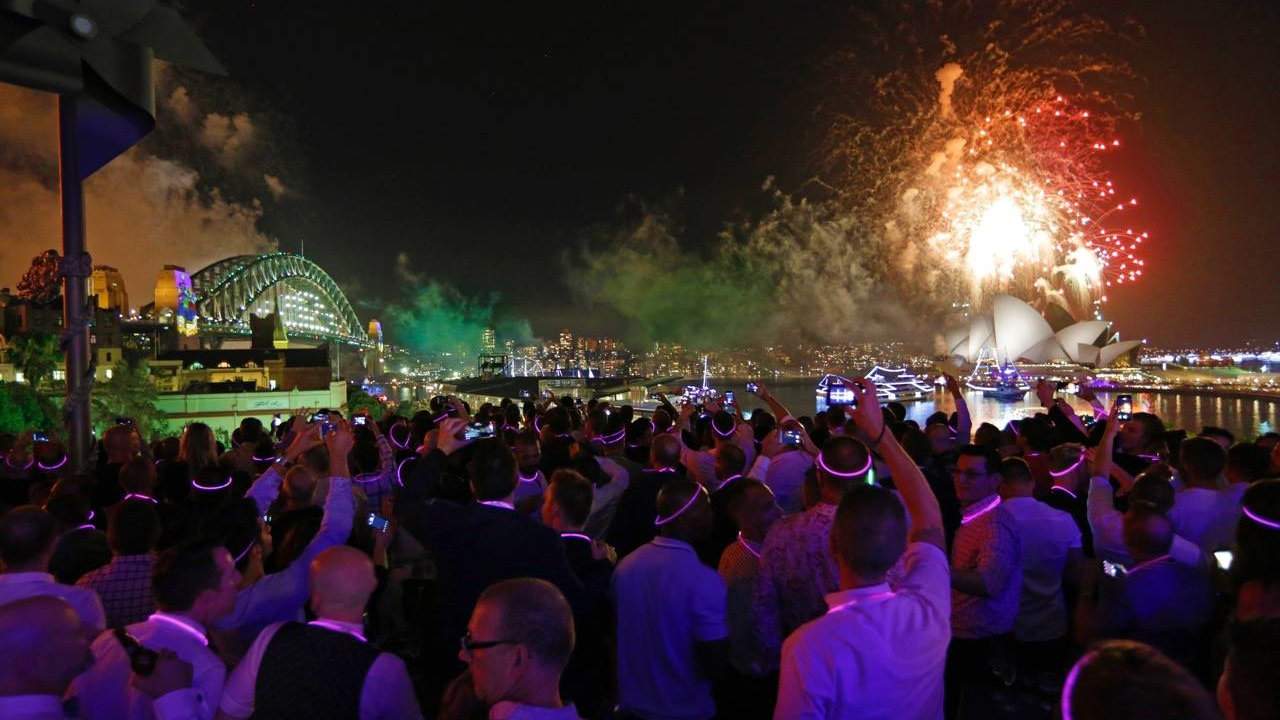 WHEN: December 27, 2023 – January 2, 2024
Puerto Vallarta never disappoints when looking for a good time, but it isn't until New Year's Eve that the city really comes to life. New Year's is the busiest time of the year for PV. Guests are embraced with open arms and, more importantly, open businesses, making for the ultimate gay getaway. Situated at the center of all the festivities is the White Party, which is well-known thanks to its dynamic queer crowds and beachside location.
With the White Party, you'll want to start your days early. Find a comfortable spot by the sea as the sun sets, before dancing and drinking underneath the light of dazzling stars and blinding fireworks. The entire NY gay event runs for three days, and it always sells out, so be sure to book your tickets well in advance. If you're unsure whether you'd want to attend every day, then take my word for it: after your first night, you will be hooked! Read more in our guide to gay Puerto Vallarta as well as our detailed rundown of the best gay resorts in Puerto Vallarta.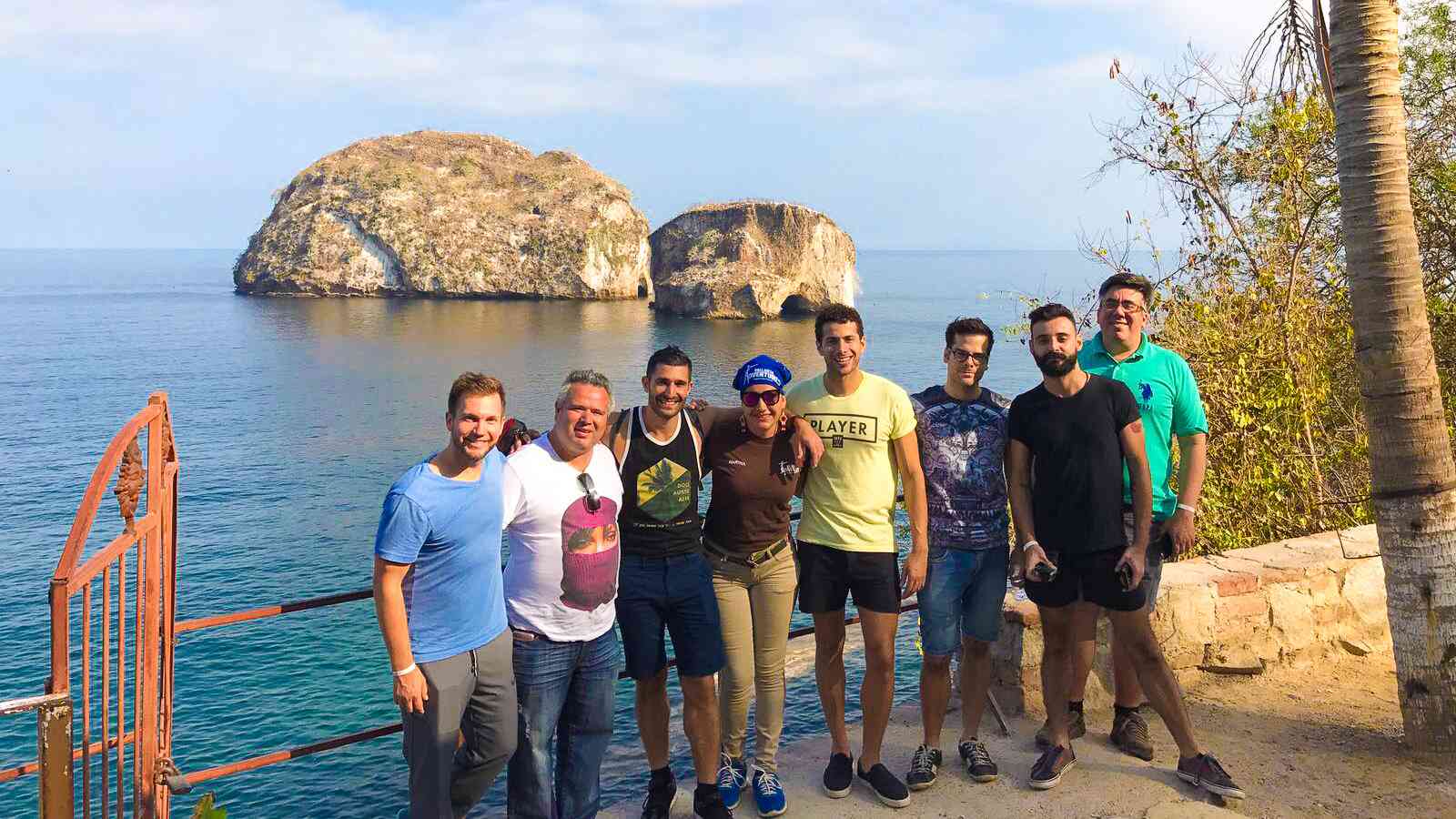 WHEN: Monday, January 1, 2024
New Year's Day is often associated with head-splitting hangovers and forgotten memories. It certainly isn't the best way to ring in a new year… but, luckily for us, Ric Sena has a straightforward solution: don't stop partying! The Sunrise Alegria New Year's gay celebration keeps the party popping from sunup to sundown on New Year's Day.
Hosted at the iconic Hudson Terrace in Hell's Kitchen, this rooftop rumpus offers breathtaking views of the NYC skyline and the Hudson River below. However, possibly more alluring than the city sights are the hunks that make their way to the gay party. As with any Alegria event, Sunrise is guaranteed to bring out all of the hottest gay men in the city – and trust me, there are plenty of hotties worth taking a bite out of while you're visiting the Big Apple. So, embrace the vibe of the city that never sleeps by rolling from one fantastic event to this phenomenal post-party bash.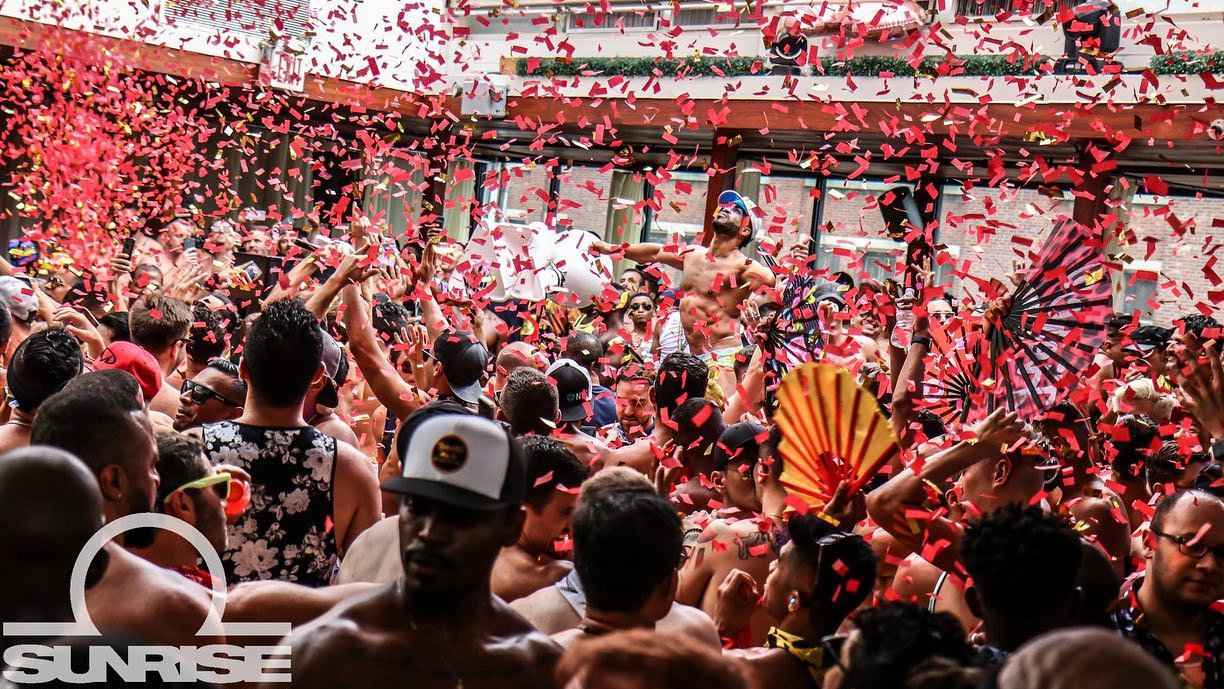 Rio Gay Reveillon – Rio de Janeiro, Brazil
WHEN: Sunday, December 31, 2023
We all love Carnival for its exaggerated parades and colorful masses, but did you know that Rio is home to yet another prominent party? The Rio Gay Reveillon is the second largest party seen throughout Rio de Janeiro, featuring various music stages and an astounding fireworks display. The Gay Reveillon is expected to bring in around two million people annually… a good thing it's entirely free to attend, right?
The Gay Reveillon is held along Copacabana Beach, with the majority of crowds focusing on the stage at the Copacabana Palace. If you want an excellent spot to watch the free performances, you'll want to arrive well in advance. But for those of you who prefer a more intimate and laid-back approach to partying, seek out Lifeguard Tower Six. Not only will you have more space for your group, but you'll also find yourself much closer to the exciting after-parties held throughout Rio.
WHEN: Sunday, December 31, 2023
Antwerp, Belgium may not be the number one destination on your travel bucket list, but when you first experience that warm and welcoming atmosphere exuded by its populace, you will undoubtedly find yourself crawling back again and again. So, if you happen to plan that initial gay trip around New Year's, know that I am begging you to attend the Red and Blue NYE party!
On New Year's Eve, the Cargo Club receives gay guests with an appetizing buffet of snack foods and a unique mix from a first-class live DJ. As the night progresses and the drag queens come out to play, the party evolves into a crazy hub of activity, everybody swarming the dance floor until the clock strikes midnight. But if you think the night ends there, you are sadly mistaken! Expect yourself to be stumbling out of Cargo's doors around 7:00 the next morning, ready for a hearty breakfast before you hit the hay.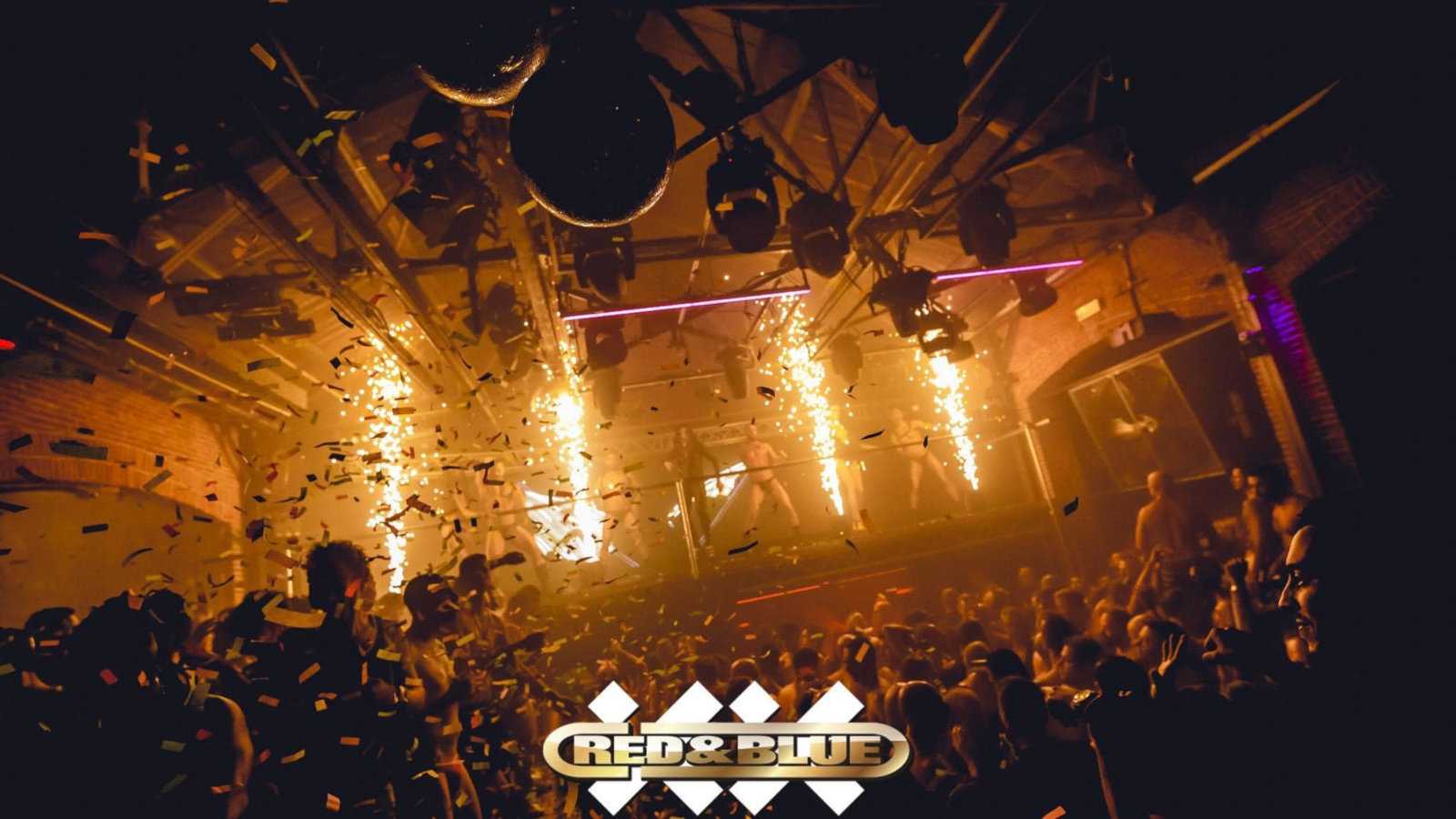 WHEN: Monday, January 1, 2024
Ah, Paris! The city of love… and raunchy New Year's Eve Parties! Matinee NYE brings a total of seven gay parties to some of Paris' most quintessential gay establishments across the span of four days. And while they are all extraordinary events with intoxicating performances and sweet French boys, the two must-attend events include Pervert and La Leche.
With a name like Pervert, you know guests are bound to be up to no good. This steampunk-themed event brings partygoers to the dark side in all of the best ways. Meanwhile, La Leche greets its attendees with a facade of innocence… picture the cutest milkman, complete with his tidy, white uniform. Now, I want you to imagine that milkman suddenly stripping down to his tighty whities and pouring milk on himself as he sits in a blow-up pool. And that's not even mentioning the naughtiness that ensues on the dance floor. Ooh-la-la, mon cher!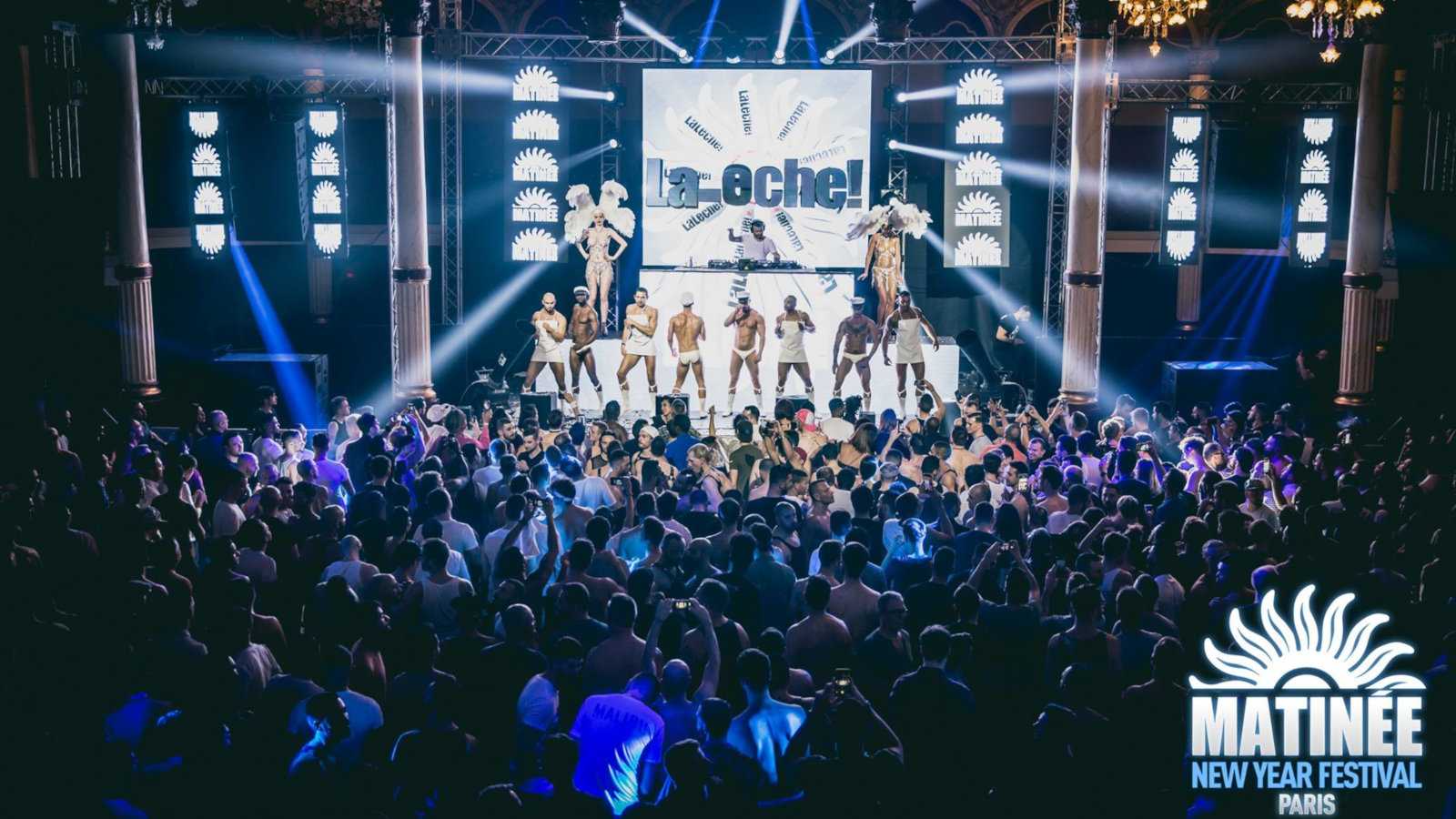 WHEN: Sunday, December 31st, 2023
Have you ever known what it feels like to be one of the first people in the world to enter a brand new year? If that's a feeling you'd like to chase while staying in the company of your fellow gay men, then look no further than Tokyo, Japan. It's no surprise that the capital city is home to well over 300 gay bars, clubs, and saunas, so by that token, it should not at all be shocking that there is a queer-specific New Year's event as well!
Glamorous Tokyo is notable for its regular circuit parties, but they also founded a New Year's Eve party that has become one of the most significant gay events that Tokyo sees throughout the year. The main event occurs at Wall and Wall, a two-story nightclub that greets at least 400 visitors as the countdown begins. And what's a party without an after event? Hit up Golden Gossip just past midnight to continue celebrating in style and make sure you also check out our gay guide to Tokyo to plan your stay.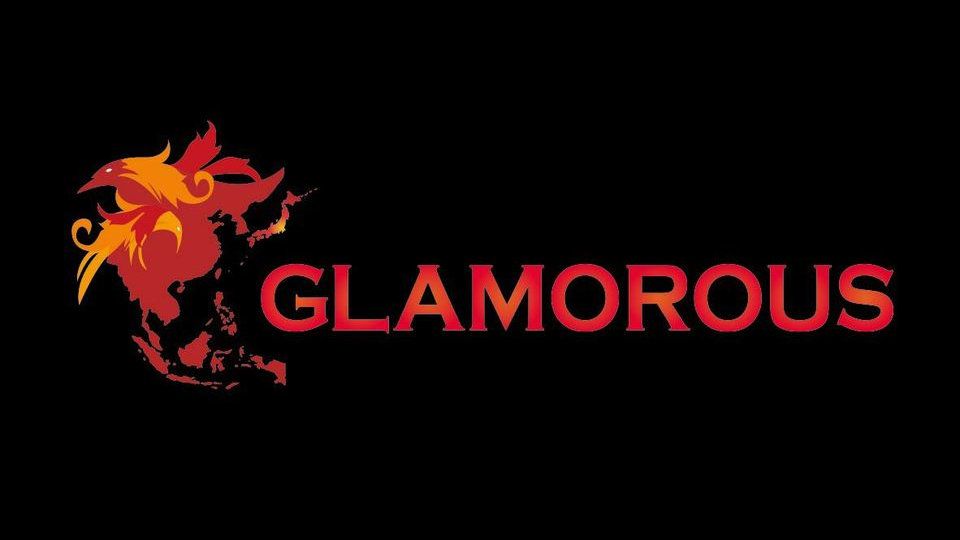 Loveball – Vienna, Austria
WHEN: Sunday, December 31, 2023
It's hard to compare Loveball to the rest of the gay events on this list. While most gay New Year's celebrations are energetic, raving dance-fests, Loveball would be better described as an interactive performance art piece. Operating under the wholesome motto, "Love, respect, and tolerance," Loveball transforms the Viennese WUK into a gorgeous, sensual experience that changes themes every year.
A well-themed party is essentially heaven for us gay boys, so let me tell you right off the bat that Loveball takes event theming to the next level. With cocktails, goodie bags, light shows, music, decor and even characters coming into play, Loveball is one of the most vibrant and immersive New Year's experiences in the world, let alone Vienna. If you're hoping to find a unique way to chime in the new year without giving up your clubbing traditions, I say look no further than the quirky world of Loveball.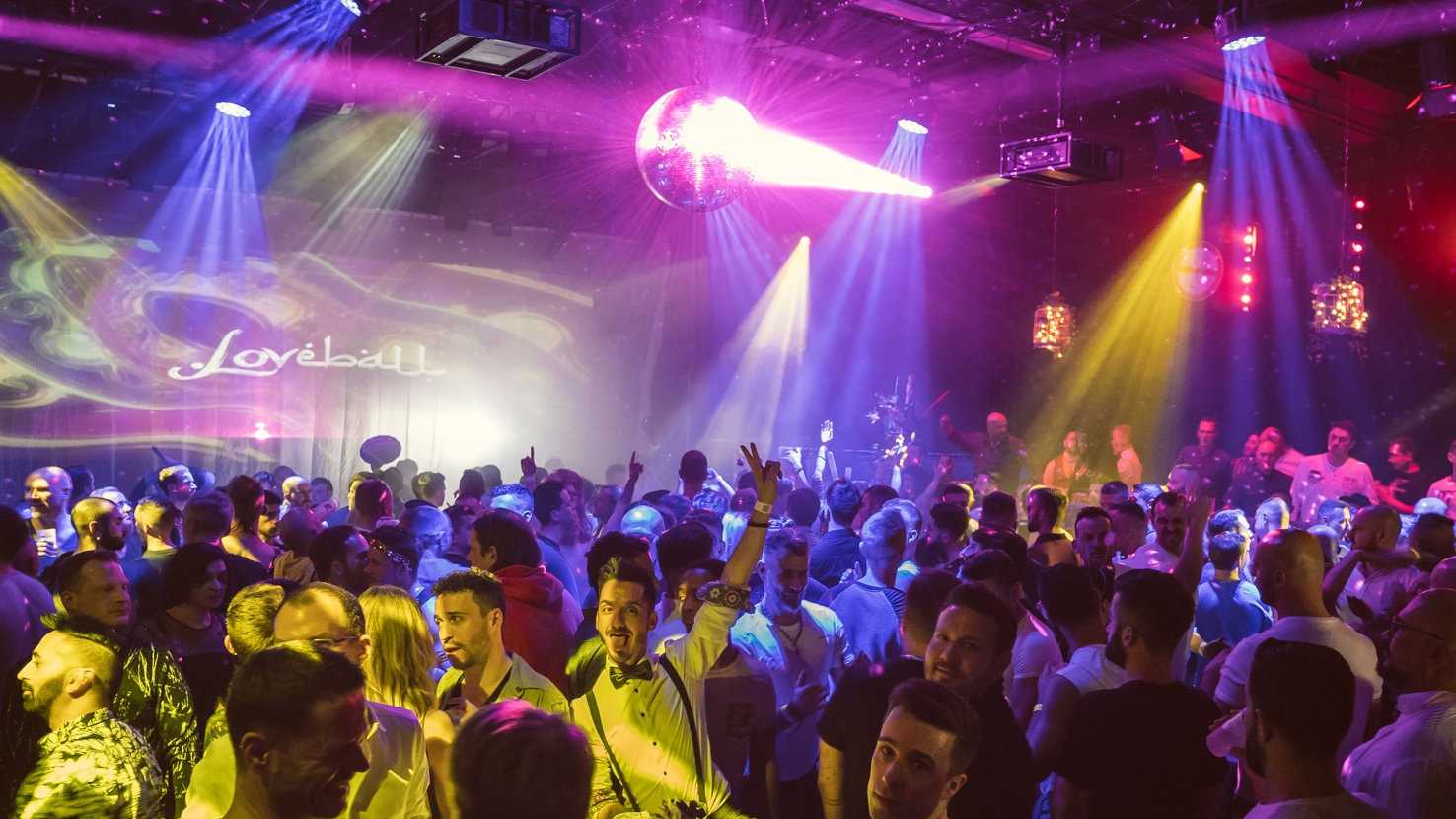 WHEN: Sunday, December 31, 2023
We've all heard of the ball drop, but how many of you have heard of the shoe drop? What about a shoe drop accompanied by a lovely serving of Sushi? And when I say Sushi, I am, of course, referencing the fabulous queen who has long been loved by all who call Key West home.
Gay NYE Key West is far from traditional, but who needs traditions when you have an hour-long show full of live music, dance performances, and hilarious impersonations? And though the show is rather enticing on its own, know that the crowd will make your night better. Roughly 10,000 or more LGBTQ folks will show up to the party, and believe me when I say that you will see people from all walks of life. So, live it up! Dance, make friends, kiss a stranger! That's what New Year's is all about, right? Read more in our guide to gay Key West and also check out our rundown of the best gay hotels in Key West.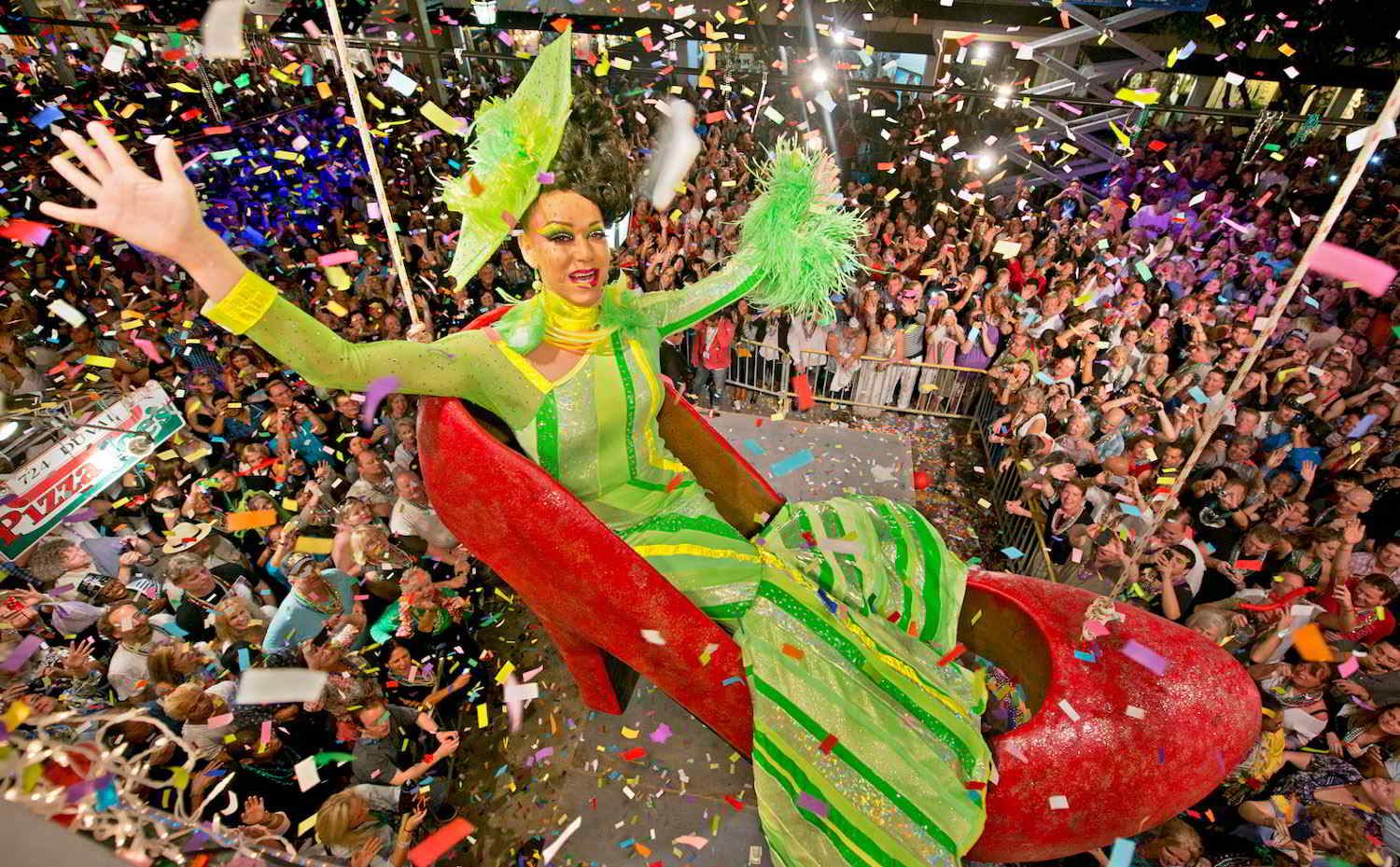 WHEN: December 31st, 2023
Roast is our favorite gay night out in London. It's one of the best alternative men-only parties in London for bears, cubs, chubs, chasers, muscle bears, muscle men, and all their admirers. Roast has become one of the hottest gay nights out in London (and I mean the hottest). The New Year party is one of the best.
Whether you're searching for fab music (epic live DJs here!) or a naughty escapade (Mr. Right Now will be waiting for you in the darkrooms!), Roast is the place to be! It has no fewer than five (yes 5!) rooms with a mix of Pop, Tech, and House music.
Space here is extremely limited so be sure to get your ticket well in advance. If you're looking for a place to base yourself in London or want to read more about the gay scene, check out our London gay guide. While you're in the city, make sure you also check out our guide to the best gay musicals to see in London.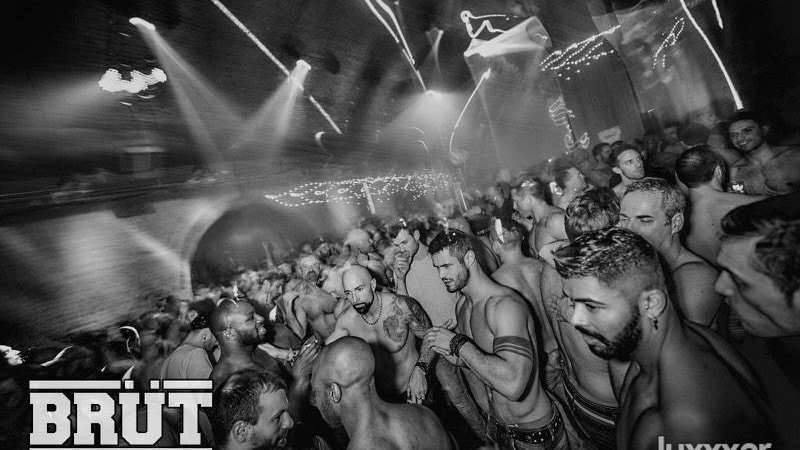 ---