How much does it cost to travel in Mongolia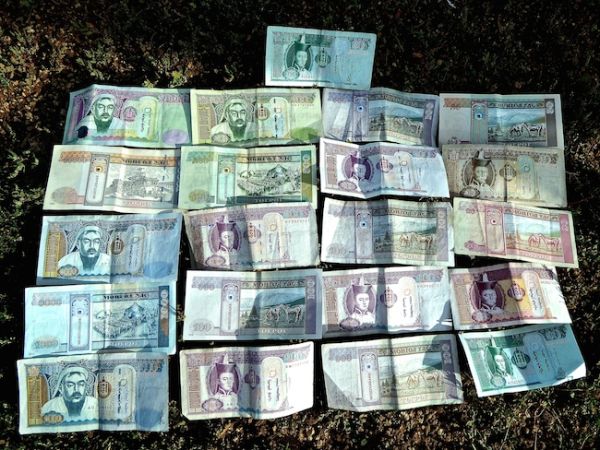 Mongolia was the third country we visited on our travels, from 3 to 31 July 2014.
We stayed 29 days and each spent: £906 / $1,343
Per person daily average is therefore: £31 / $46
Exchange rate was: £1 = 3,093 tugriks ($1 = 2,000 tugriks)
This is our breakdown of our Mongolia travel costs: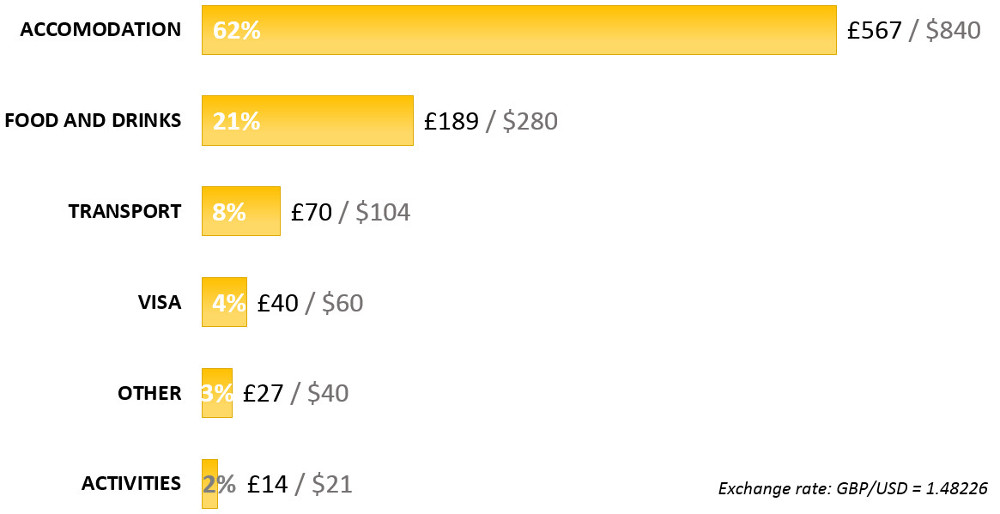 Our tours in Mongolia
There are only dirt roads outside of the big cities, so you need to hire a driver and jeep, or go as part of a tour. Tours usually include all food, accommodation, car, driver and guide.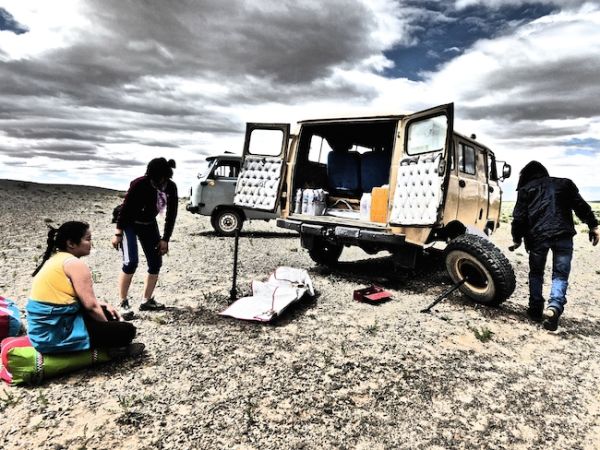 Accommodation costs in Mongolia
We spent £567 / $840 for 29 nights
Our per person average was £20 / $29 per day
This figure is inflated because it included all our tours
We stayed at the excellent Sunpath Hostel in Ulan Bator owned and run by Doljmaa, who also booked all our tours.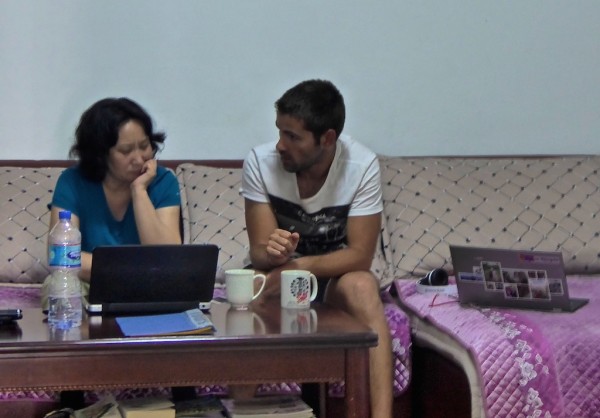 Transport costs in Mongolia
Total transport costs per person: £79 / $117
This included our train ticket from Ulan Bator to Beijing: £70 / $104 each
The train ticket from Ulan Bator to Beijing is significantly cheaper if booked with an agent in Ulan Bator, compared to one in Russia or London who charge a lot more.
The train ticket is much cheaper if booked last minute, but they get sold out quickly and we needed it in advance for our China visa.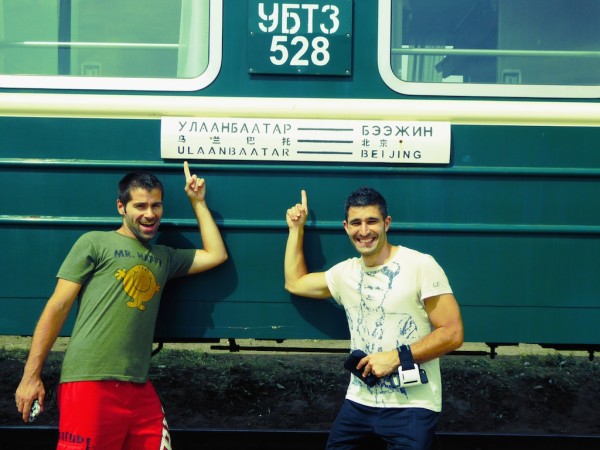 Food and drinks costs in Mongolia
We each spent a total £189 / $280 in our 29 days in Mongolia
We spent an average of £7 / $10 per person per day
This heading is under inflated because the cost of our tour included all food and is included in the accommodation heading above.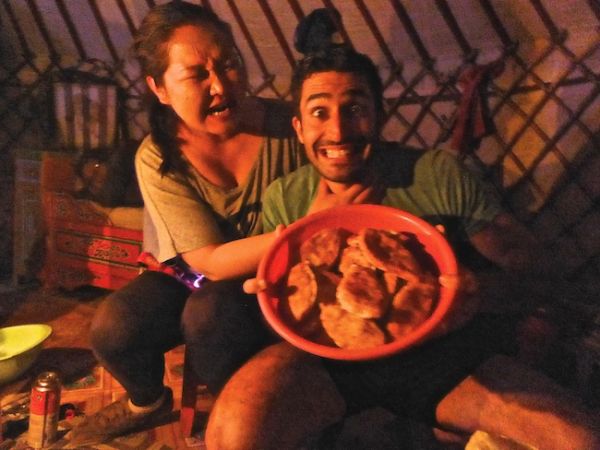 Activities and Other costs in Mongolia
Other miscellaneous expenses included laundry, ATM charges, SIM cards purchased and unused currency for Stefan's currency collection.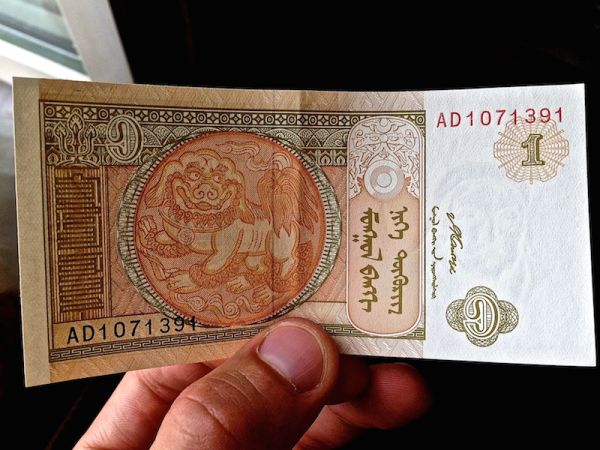 Watch our travel video diary of our month in Mongolia, including our Gobi Desert tour, watching the brilliant Naadam Festival in Ulan Bator and our Central Mongolia tour.
OUR FAVORITE TRAVEL RECOMMENDATIONS
⭐️ TRAVEL INSURANCE — We recommend you always take out travel insurance before your next vacation. What happens if you suffer from illness, injury, theft or a cancellation? With travel insurance, you can have peace of mind and not worry. We love World Nomads travel insurance and have been using it for years. Their comprehensive coverage is second to none and their online claims process is very user friendly.
⭐️ SAFETY & SECURITY — All travelers can sometimes encounter danger when traveling. CloseCircle is your "virtual body guard" mobile app which provides security alerts and support wherever you are in the world. They have a 24/7 emergency response team monitoring their users who will contact you immediately if the SOS swipe button is activated. Support can include anything from practical advice, to free evacuation from areas with extreme weather or security risks. You can read more about CloseCircle in our article about how to stay safe whilst traveling.
⭐️ ONLINE ANONYMITY — A VPN (Virtual Private Network) is a must in many countries: it allows you to surf anonymously and maintain your privacy whilst traveling. You'll particularly need it in countries where dating apps are blocked by the government. We recommend ExpressVPN, a reliable and cost effective service which we used and loved during our travels.
⭐️ HOTELS or APARTMENTS — When we plan a trip, we always look for the best hotel deals. We love Booking.com because not only do they have a comprehensive listing of accommodation options, they also offer the best prices. Added bonus: they provide 24/7 support and free cancellation for most listings.
⭐️ SIGHTSEEING and ADVENTURES — When we travel somewhere, we like to seek out the best experiences, whether it is cooking with locals in Bangkok, hiking on a glacier in Patagonia, or going on a wildlife safari in Sri Lanka. Our favorite place to look is GetYourGuide because they have over 30,000 highly rated activities, a user-friendly booking process with free cancellation and a 24 hour customer support.
This article contains affiliate links. If you click on them, we may receive compensation which keeps our website alive and helps us bring you to more destinations.