Xian gay scene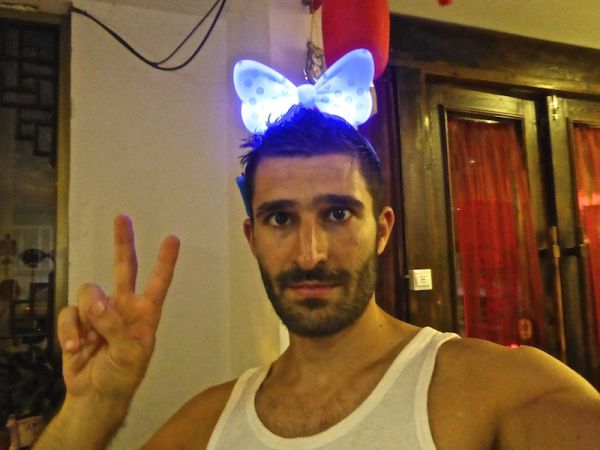 Xi'An is a Chinese city with a population about the size of London (7 million).  Xian is famous for the Terracotta Army as well as the Muslim Quarter, which is a paradise for foodies.
We based ourselves in Xi'An for a while during out travels in China so we set out to discover its gay scene with our local friend, Cass:
The Xian gay scene
Cass introduced us to the Xian gay scene.  At the time of writing, Xi'An had only one club/bar called "In.D" (pronounced, "Indy").  We also used Utopia Asia as a gay guide reference, but it needs some updating.
In.D is located next to the Starway Hotel on "Taibaoji Xiang" inside Zhu Qu Men.
When you enter, you are given a table and obliged to spend 200 yuan (around £20) per table.  This will get you around 20 bottles of beer or 2 bottles of (bad) wine, or a mix of both.
You then sit back and enjoy the cabaret show.
The cabaret at In.D was some of the funniest we've seen, despite the language barrier:
And, there are a variety of Chinese comedy sketches, solo singing, and boy band style dancing performances like this:
But, at around 1am, the shows finish and people start to leave.  The Chinese generally don't like dancing and instead prefer to sit at their tables playing a dice game with each other.
As a non-Chinese person, you will stand out and get a lot of attention, so choose your outfit well and have a ball in the Xian gay scene:
For more, watch our China travel video as we ate our way from Beijing in the North all the way to the south via Pingyao, Xi'An, Shanghai, Yangshuo through to Shangri-La: