We rely more and more on our phones and tablets during our travels than ever before. So much so, each year we love to put together our favourite new app discoveries, such as our 9 favourite gay travel apps and our 5 awesome apps for gay travellers.
So in true Nomadic Boys tradition, here are our latest 5 new gay travel app discoveries. Note that although these are not necessarily brand new apps, nor are they gay specific, they are apps that we've recently stumbled on, absolutely love, and have completely embellished our travels in one way or other.
What's wrong with the iPhone weather app? It's quite unreliable and doesn't always find the local place you're based. We've had this problem on numerous occasions, so we spent a lot of time searching for an alternative weather app.
The best we found is AccuWeather, which is comprehensive, user friendly, lists multiple places, and of course reliable. It also gives a detailed breakdown by hour and day.
Drone camera users like us will also appreciate the wind speed info given by AccuWeather so you know if it's safe to fly.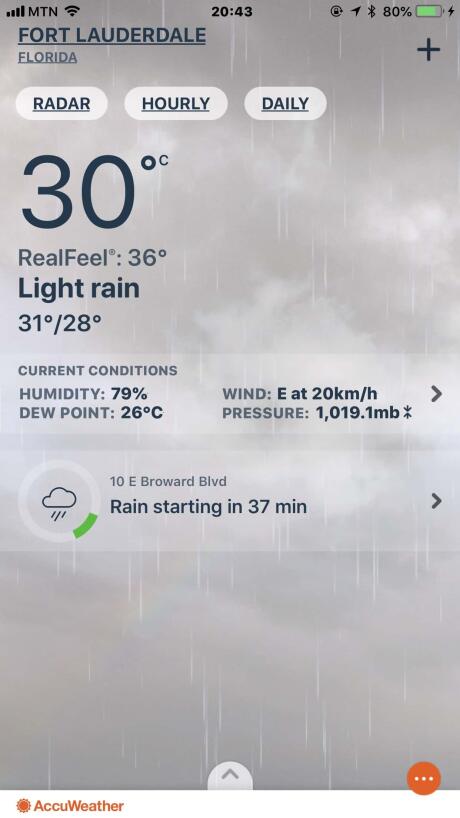 This is one of our favourite apps to impress friends we meet along the way. With this app you hold your phone up to the skies above and it will tell you what's up there: all the stars, planets, satellites and comets. It's absolutely mesmerising and guaranteed to captivate everyone around you.
Obviously this app works best at night, and ideally when the sky is clear.
There are several apps that do this, but of all the ones we've tried, we love Star Charts the most because it's reliable and has minimal interruptions from adverts/upgrade requests.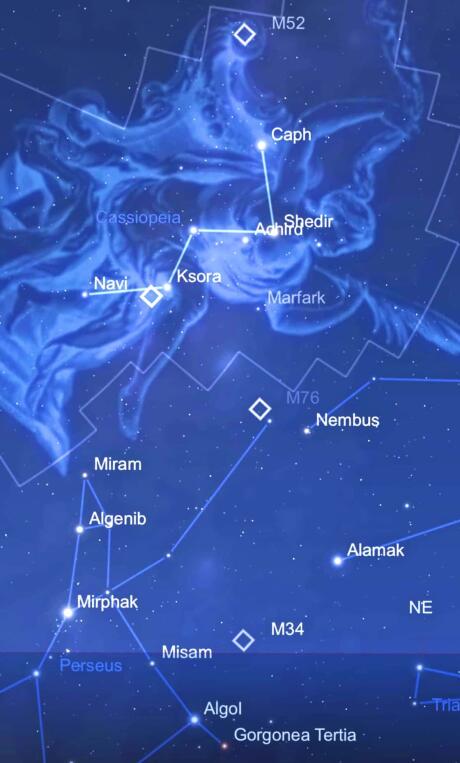 Every self respecting European gay guy needs this app. If like Stefan you love to have music playing from your phone when in the shower or getting ready or while cooking etc, then you'll love this app.
This is the app for the official Eurovision Song Contest radio station that plays all the Eurovision hits 24/7, including pre-qualifying entries and of course the classics from the days when the show started.
Obviously if you're not keen on Eurovision, then just keep scrolling. However, if like Stefan you're a total Eurovision geek: our pleasure!

Lightroom is THE best photo editing tool we've found. It was recommended to us by all professional travel photographers we've met. The standard of post processing and the extent of the features is impressive. You can for example add blue to a miserable grey blue sky, bring out certain features/colours within the photo to make the entire image "pop" out, and much more.
This app does require a bit of patience before using. We recommend investing the time watching YouTube tutorial videos to at least get to grips with the basics. It's well worth it!
We also love Lightroom because all photos are saved in your account, stored in the cloud. So if you're working between numerous devices, you can easily access it on each.
To get an idea of how impressive the post processing features on Lightroom are, check out our before/after picture we took of us kissing on this gay beach in Gallipoli, Puglia:
THE BEFORE PIC:
THE SAME PIC AFTER POST PROCESSING IN LIGHTROOM:
The Netflix app has completely changed our lives when travelling, particularly when delayed on a long plane journey or even before at a gate. The app lets you pre download your favourite series to watch offline. Alternatively, if you fancy a night in at your hotel, you can of course tune in to one of the many films in the Netflix library to watch on your phone or table.
Just like the Lightroom app, Netflix works across all devices with one account. So for us, we use Seby's account and log into it from our phones (when at the airport or on the plane), or our laptops/tablets for a larger screen.
We particularly love the Netflix app because it allows us to watch shows relating to a destination we're about to visit on the plane en route. For example, before our trip to Colombia we watched "Narcos" for background to the drug wars in the 1980s/1990s. For travellers heading to the UK for their first time, we recommend downloading "The Crown" to watch on the plane over for a gripping insight about the British monarchy from the 1950s:
We keep coming back to this one each time we do these sorts of articles. Google Maps just keeps getting better and better all the time, and as a result, we rely on it more and more. We love that you can pre-download the map of the area you're going to visit, allowing you to use your phone as a GPS during a road trip. In our road trip in Northwest Argentina, Uruguay and in Puglia, South Italy, we relied heavily on Google Maps to find our way around.
In addition, Google Maps gives you the best route to cycle, walk or take public transport to your destination, which makes it even more valuable. For example, trying to navigate our way from Berlin's airport to the city centre was an absolute breeze thanks to Google Map because it has the latest information about any diversions, closures etc, so it was able to suggest the most efficient routes to take. In most cases we've found ourselves being more savvy than locals when it comes to directions as a result of Google Maps.
OUR FAVOURITE TRAVEL TIPS
⭐️ TRAVEL INSURANCE — We recommend you always take out travel insurance before your next vacation. What happens if you suffer from illness, injury, theft or a cancellation? With travel insurance, you can have peace of mind and not worry. We love World Nomads travel insurance and have been using it for years. Their comprehensive coverage is second to none and their online claims process is very user friendly.
⭐️ SAFETY & SECURITY — All travelers (gay or not) can sometimes encounter danger when traveling. CloseCircle is your "virtual body guard" mobile app which provides security alerts and support wherever you are in the world. They have a 24/7 emergency response team monitoring their users who will contact you immediately if the SOS swipe button is activated. Support can include anything from practical advice, to free evacuation from areas with extreme weather or security risks. You can read more about CloseCircle in our article about how to stay safe whilst traveling.
⭐️ ONLINE ANONYMITY — A VPN (Virtual Private Network) is a must in many countries: it allows you to surf anonymously and maintain your privacy whilst traveling. You'll particularly need it in countries where gay dating apps are blocked by the government. We recommend ExpressVPN, a reliable and cost effective service which we used and loved during our travels.
⭐️ HOTELS or APARTMENTS — When we plan a trip, we always look for the best hotel deals. We love Booking.com because not only do they have a comprehensive listing of accommodation options, they also offer the best prices. Added bonus: they provide 24/7 support and free cancellation for most listings.
⭐️ SIGHTSEEING and ADVENTURES — When we travel somewhere, we like to seek out the best experiences, whether it is cooking with locals in Bangkok, hiking on a glacier in Patagonia, or going on a wildlife safari in Sri Lanka. Our favorite place to look is GetYourGuide because they have over 30,000 highly rated activities, a user-friendly booking process with free cancellation and a 24 hour customer support.
This article contains affiliate links. If you click on them, we may receive compensation which keeps our website alive and helps us bring you to more destinations.
Pin me for later