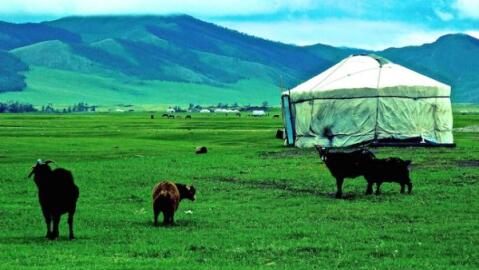 Central Mongolia is a great base for hiking, horse and camel riding. Just like the Gobi desert, it also has some beautiful landscapes especially at the Khustain National Park and around the Orkhon Valley: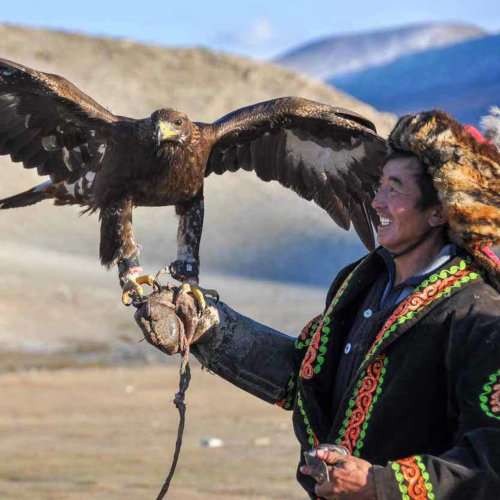 Trek through Mongolia on a gay tour
Feel like Ghengis Khan himself on Out Adventures' brand new Mongolian expedition. The active adventure begins in Ulaanbaatar before quickly swerving into Mongolia's remote countryside. With a group of like-minded men you'll ride camels through Gobi Desert, hike the grasslands of Khustai National Park and ride horses in the western province of Bayan-Ulgii. Best of all, the tour aligns with the country's famous Golden Eagle Festival.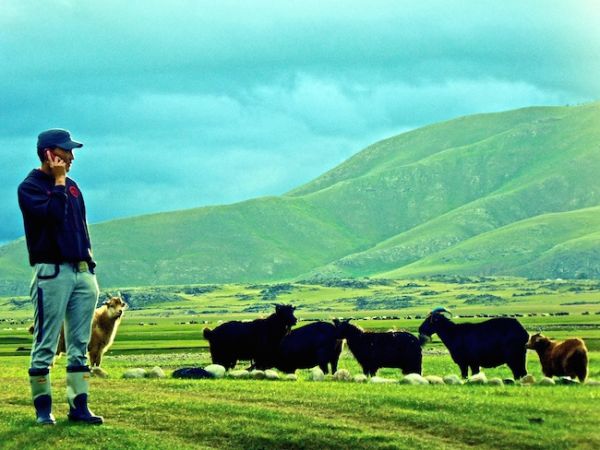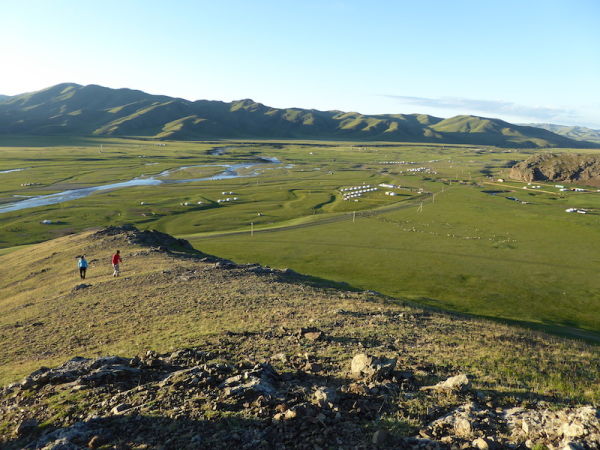 We took a tour for a week through Central Mongolia with Sunpath Hotel. We spent a long time with animals such as the takhi horses at Khustain National Park and the also with the animals kept by the nomadic families we stayed with.
Khustain Nuruu National Park
The start of our Central Mongolia trip involved camping around the Khustain National Park, an area of land, which was initially dedicated to the reintroduction of the "takhi" (which means, "spirit") horse back into the wild.
The takhi horses are unique because they have heavy limbs and strong necks.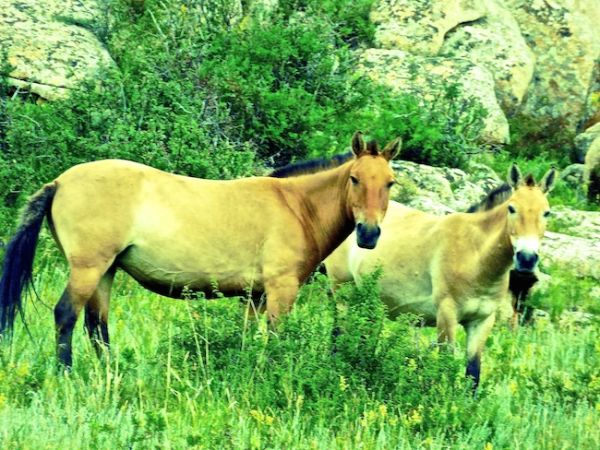 The uniqueness of the takhi horses attracted interest from European horse breeders and zoo collectors in the 1880s who rushed to collect them and bring them to Europe.
Over time, the numbers of takhi horses in the wild dwindled and they became extinct in the wild by the 1960s, with only a handful remaining in European zoo. As a result a large project has since been undertaken by the Dutch, German and Mongolian governments to reintroduce the takhi back into the wild, here at Khustain.
The takhi are now 2,000 in numbers and we were fortunate to see them in their natural habitat at Khustain.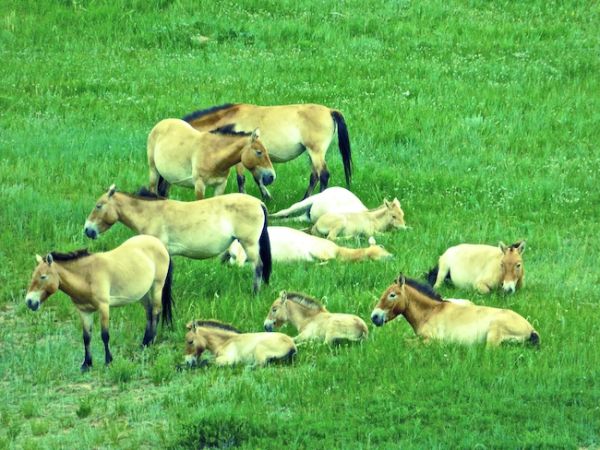 The area around Khustain National Park is great for camping and hiking: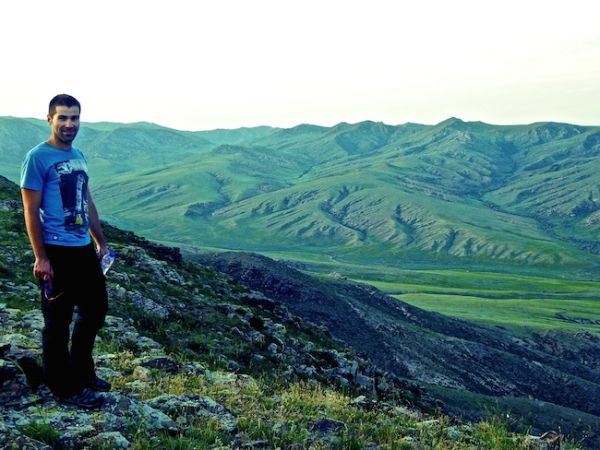 Horse riding in Orkhon Valley
Mongolia is the most sparsely populated independent country in the world. One of the main things that struck us about our tour here was the large numbers of animals compared to people, especially horses.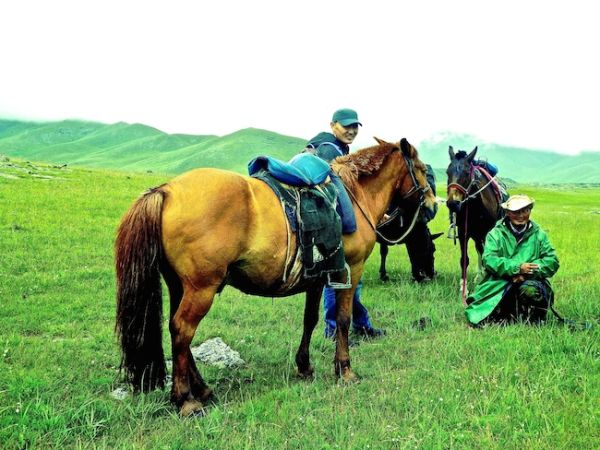 Horses are extremely important to Mongolian nomadic families because they are a means for getting from A to B (especially in some terrain too rough for vehicles), but in addition, the mare's milk is more popular in Mongolia then cows. The mare's milk is used to make various dairy products but is also the base for the famous airag (fermented mare's milk).
We stayed at Orkhon Valley for much of our stay in Central Mongolia famous for its beautiful waterfall called the Khurkhree falls: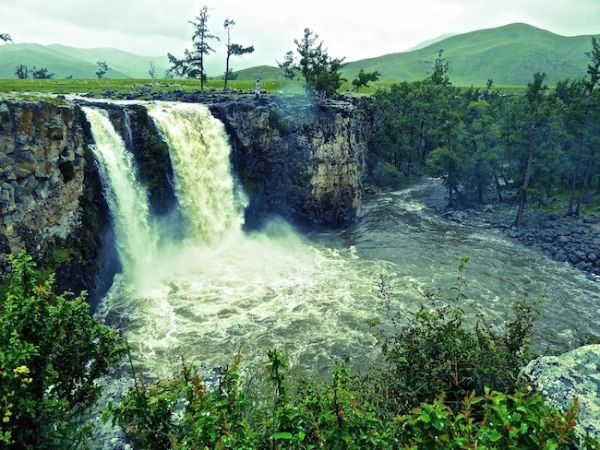 At Orkhon valley we spent a few days riding horses: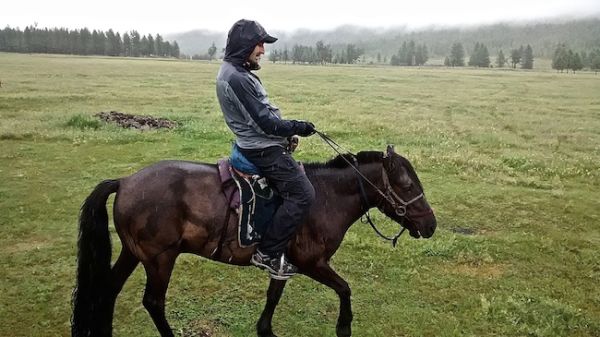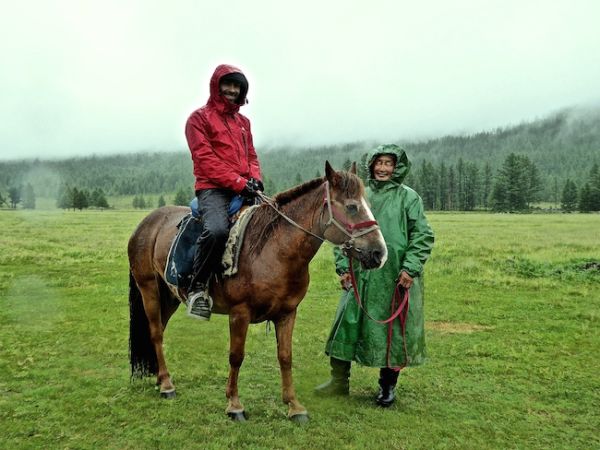 Mongolian horses are smaller and thinner than European horses making them incredibly easy to ride. We are beginners to horse riding yet managed to get on fine with them and at a few points even managed to get into a gallop.
Unfortunately up in the mountains at the Orkhon valley, rain is very common, and most of our horse riding was wet. This meant that the family gers we stayed in quickly resembled a laundrettes with our wet garments dangling everywhere: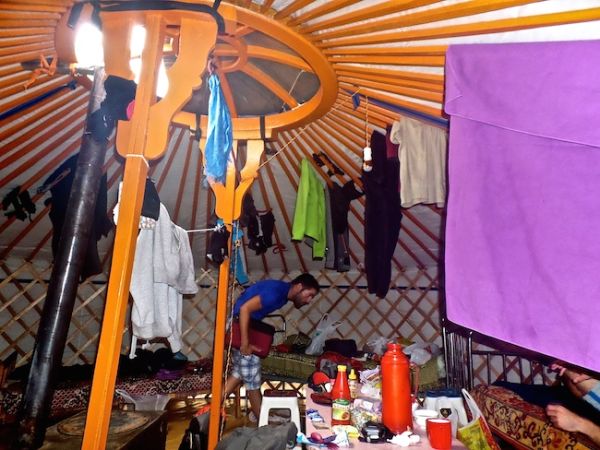 Stefan was able to put his pilates skills to practical use to dry off in front of the ger's hot stove after a day of wet horse riding: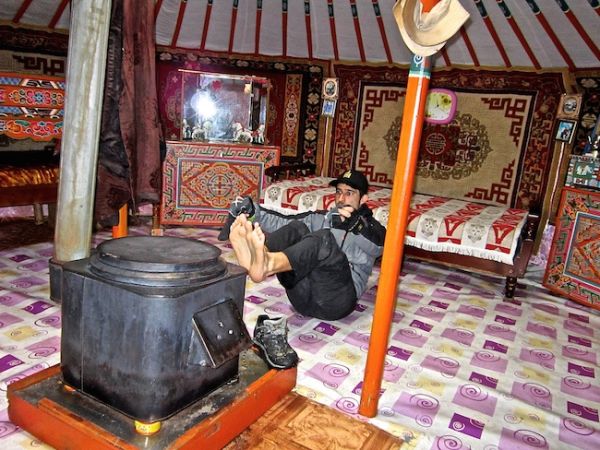 Staying with nomadic families and their animals
We stayed mainly with nomadic families during our tour of Central Mongolia in their gers: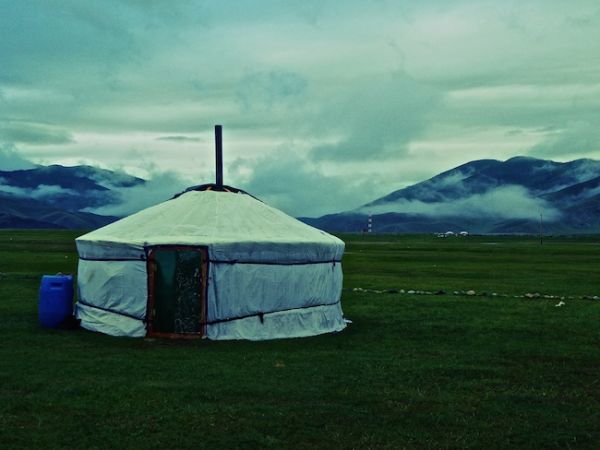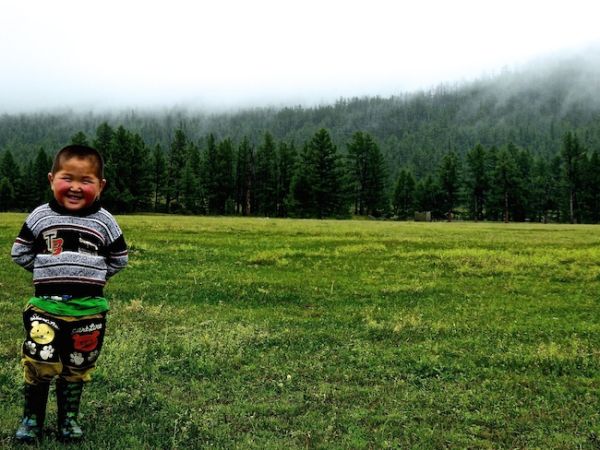 Life in nomadic ger is very basic. Water is scarce so it's a baby wipe shower. And there are no flush or western style toilet. Instead there is an outdoor hole with a wooden fence around it where you get to perfect your squats.
Here is a view of the toilet from the door of our ger: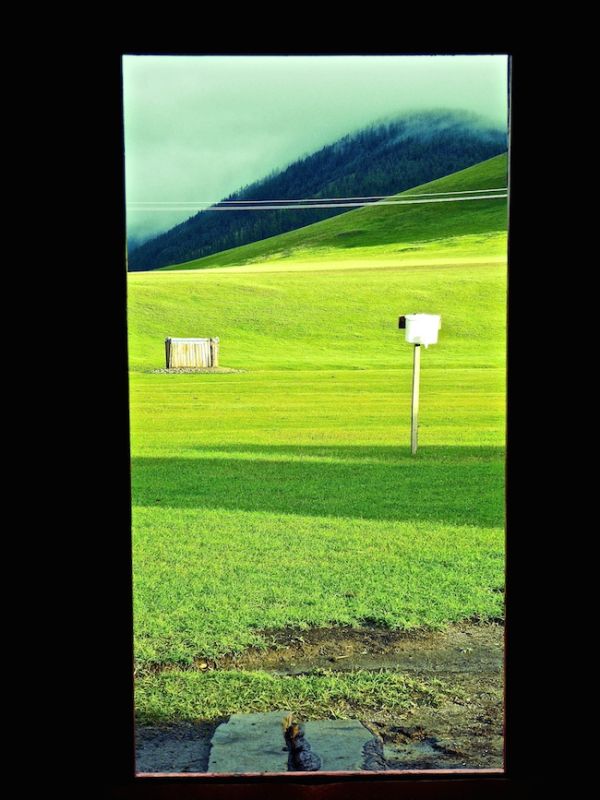 A nomadic Mongolian family will commonly have a large herd of goats and sheep along with their horses: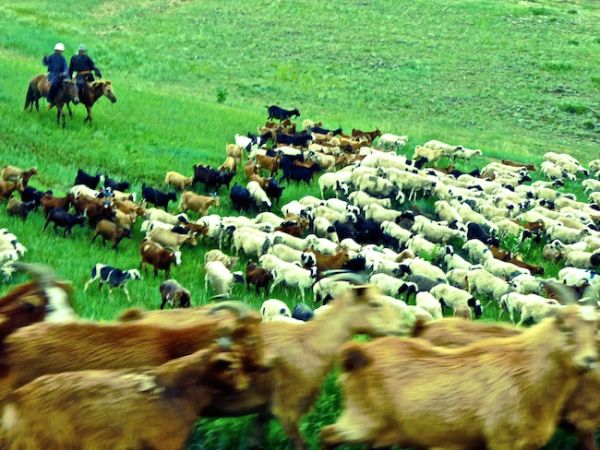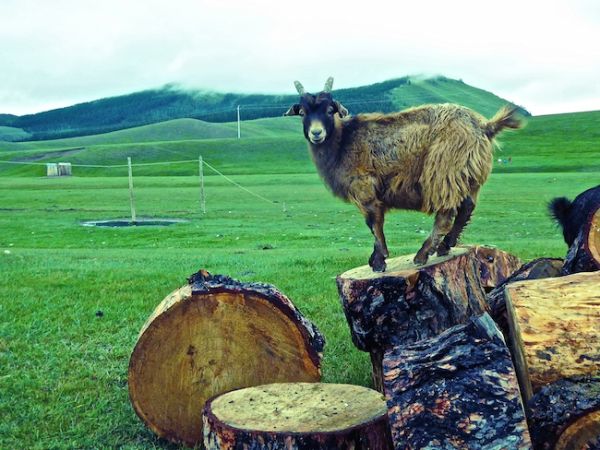 Sheep form the staple food for Mongolians – mutton! Mutton is served with either noodles, rice or in a soup.
Goats are more traditionally herded to make cashmere. However, goat meat is the more common ingredient for a Mongolian barbecue of khorkhog. Sebastien made was quick to charm the goats of the nomadic families we stayed with: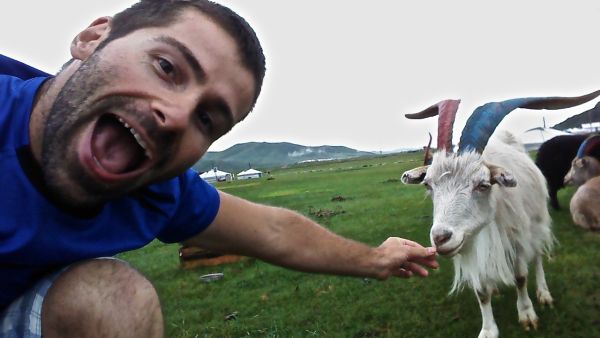 One nomadic family kept the new born baby goats in their family ger: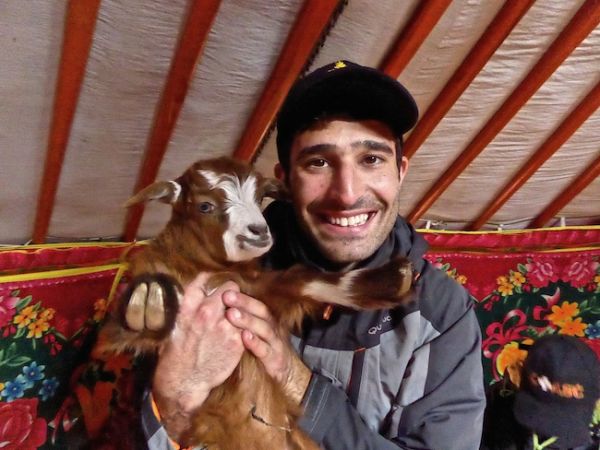 Occasionally, cows are also common amongst some of the larger nomadic families. They are herded for food but also for their milk, which is the main milk used for the famous salty Mongolian milk tea.
The cows we met during our tour were free to wonder wherever they wanted. This one almost came into our ger, startling Sebastien: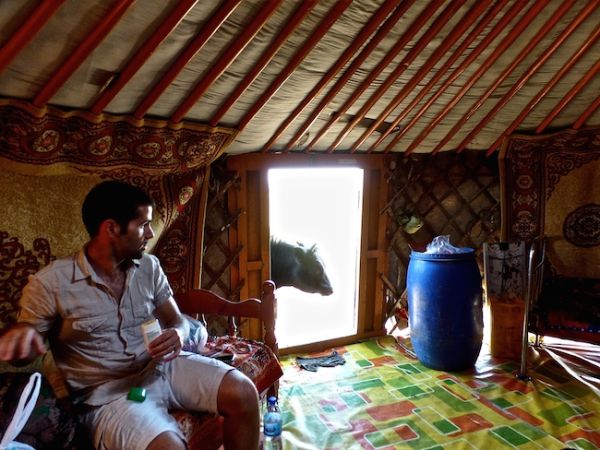 Yaks are also popular in Mongolia, and they look really cool: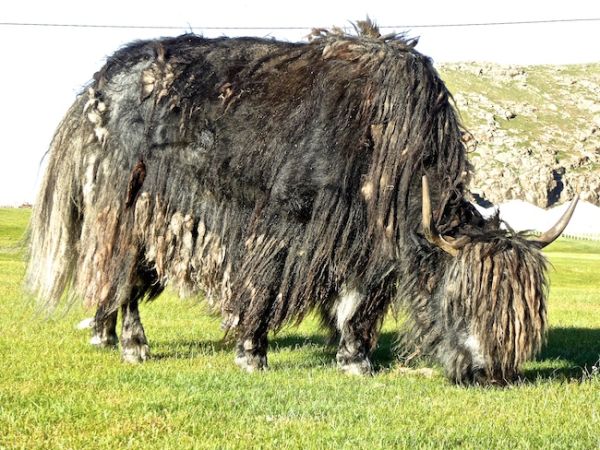 Yaks are herded for their meat but also for their milk, which is used to make a variety of dairy products. Yak milk can sometimes be used for the famous Mongolian salted milk tea and it is also used to make butter, cheese and dried curd called "aaruul":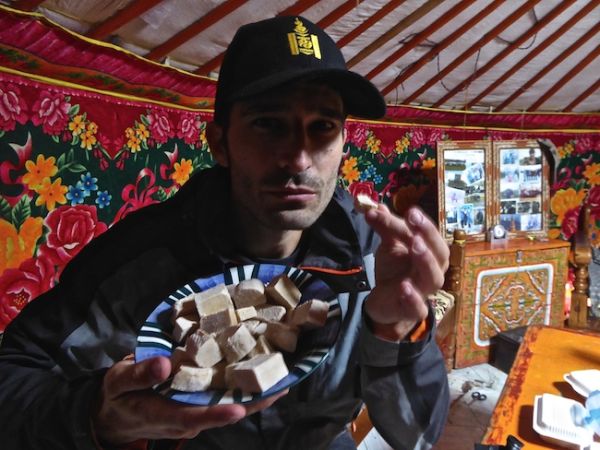 Following our experiences with camels during our tour of the Gobi desert, we were pleased to see more of them in the more arid parts of Central Mongolia such as at Khogno Khan Uul. This is a popular base for camel hikes: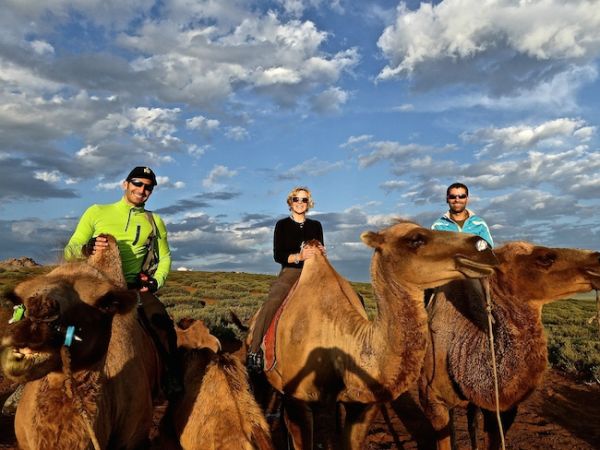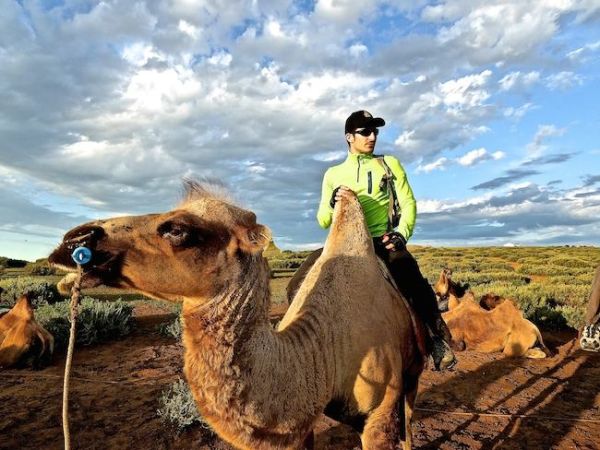 The Tsenkher hot springs
Whilst we loved staying with the nomadic families, almost an entire week with no shower started to take its toll so we welcomed a dip in the hot springs at Tsenkher: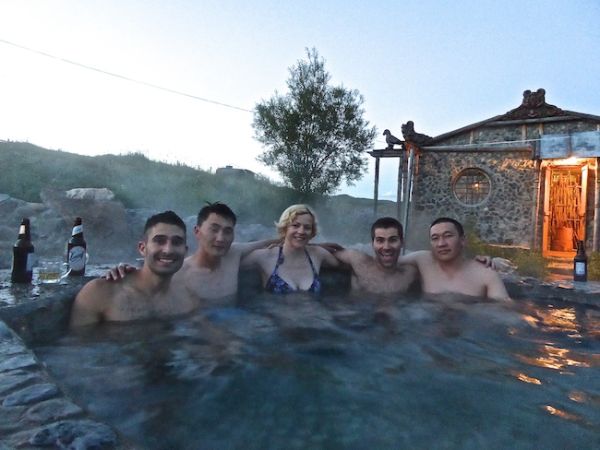 At Tsenkher, the water comes out from the mountains at around 85°C and is pumped into a nearby ger camp with various pools for different temperatures of water.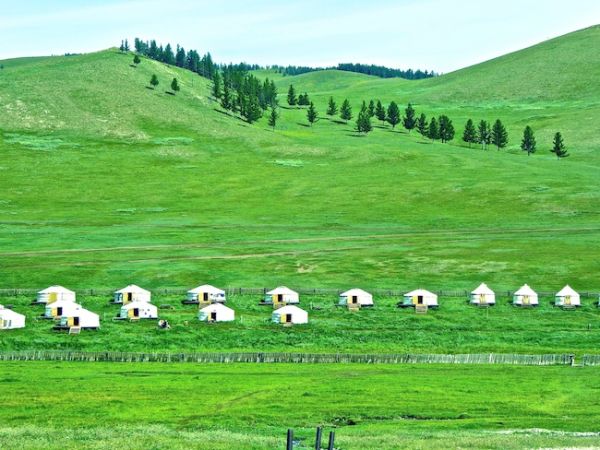 Tsenkher was also the first base on our travels to date for Stefan to have a muchly needed haircut by one of the world's most talented hairdressers (!):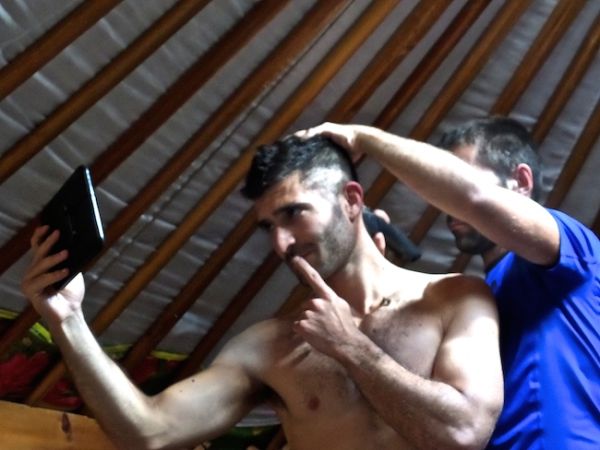 Kharkhorin and the Erdene Zuu monastery
Finally, our trip ended with a visit to Kharkhorin, the former capital of the Mongol empire as decreed by Genghis Khaan's son, Ogedei Khan. Kublai Khan subsequently moved the capital of his grandfather's empire to Dadu (Beijing) and since then, Kharkhorin has declined.
In 1585, Tibetan Buddhism was declared the state religion of Mongolia and to commemorate, the Erdene Zuu monastery was built: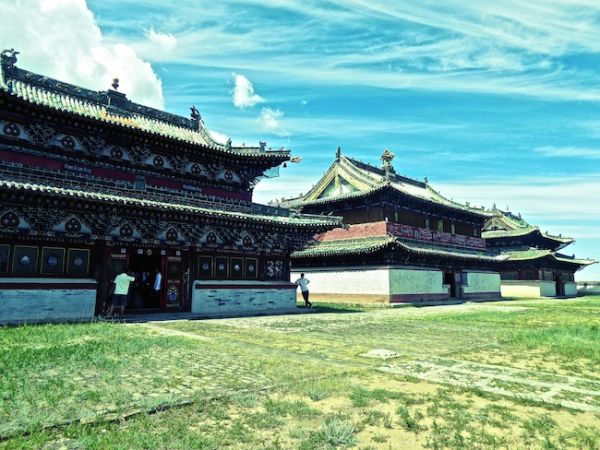 The surroundings of the old Mongol capital were picked as the location for this monastery because it is the most central point of Mongolia. Erdene Zuu remains an active Buddhist monastery as well as a museum that is open to tourists.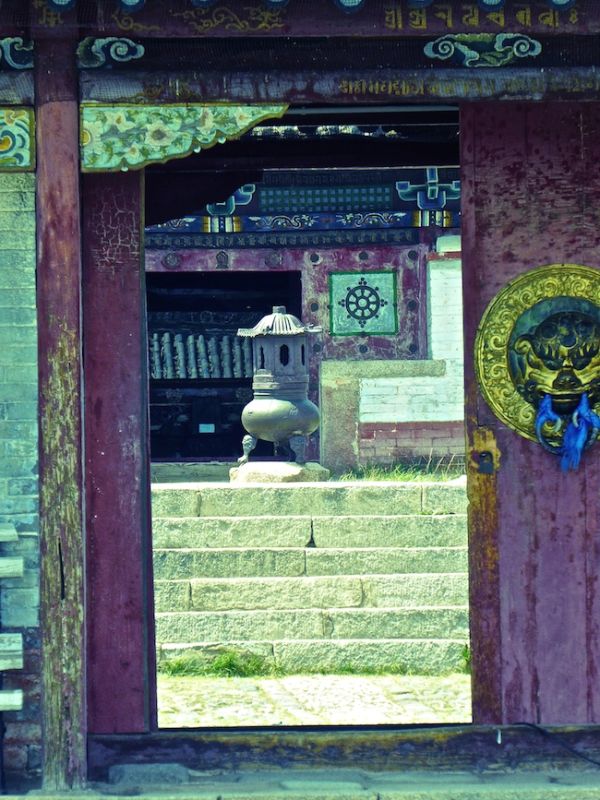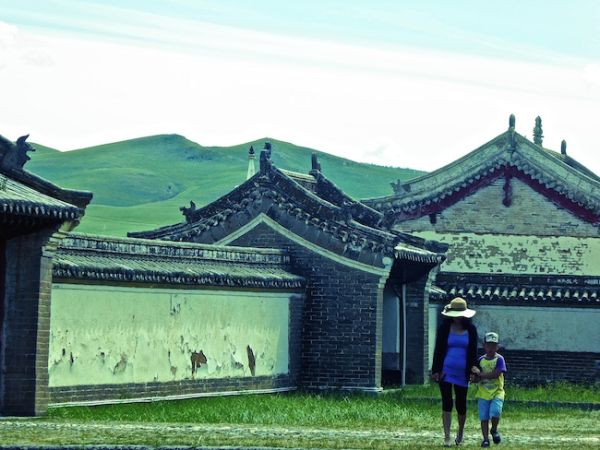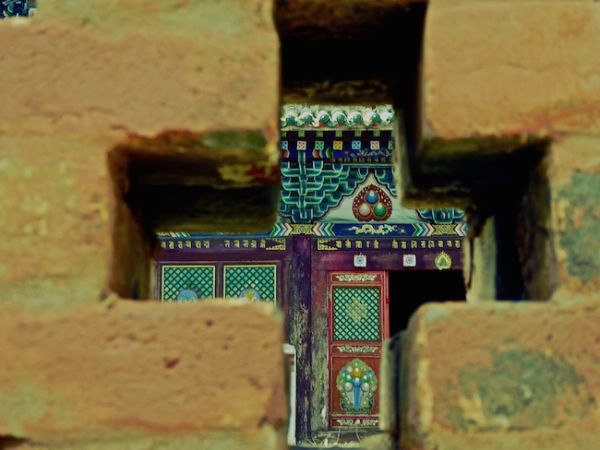 Happy travels are safe travels
We recommend you always take out travel insurance before your next vacation. What happens if you suffer from illness, injury, theft or a cancellation? With travel insurance, you can have peace of mind and not worry. We love World Nomads travel insurance and have been using it for years. Their comprehensive coverage is second to none and their online claims process is very user friendly.