Beijing: hutongs and the Forbidden City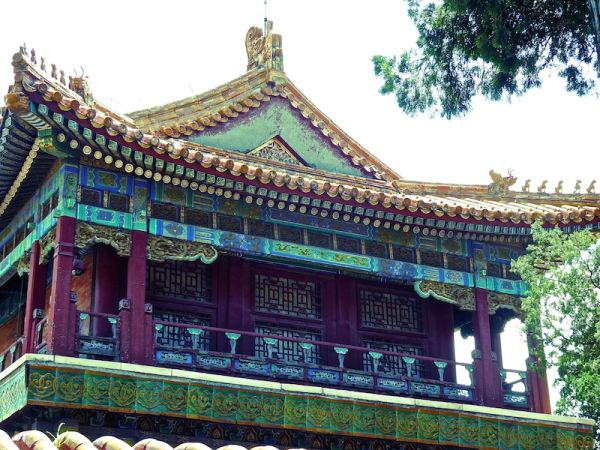 Beijing was our first stop in China in August 2014 after a 30 hours train journey from Ulan Bator, Mongolia.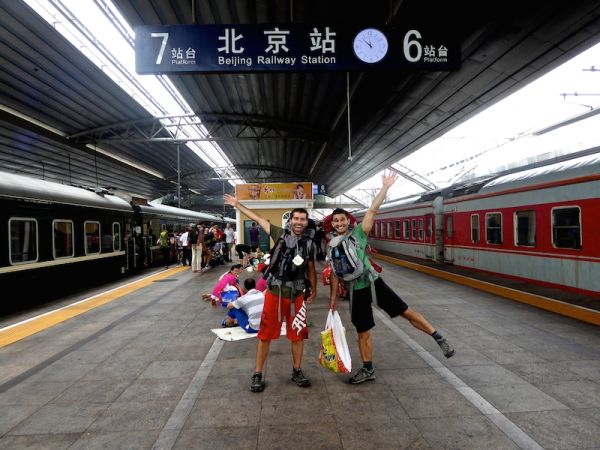 Beijing is hot in August. Really hot!
And, it's packed PACKED full of people: its population is around 20 million (almost x3 times the size of London).
So, our first journey on the ultra modern subway was quite an experience!
People people people everywhere: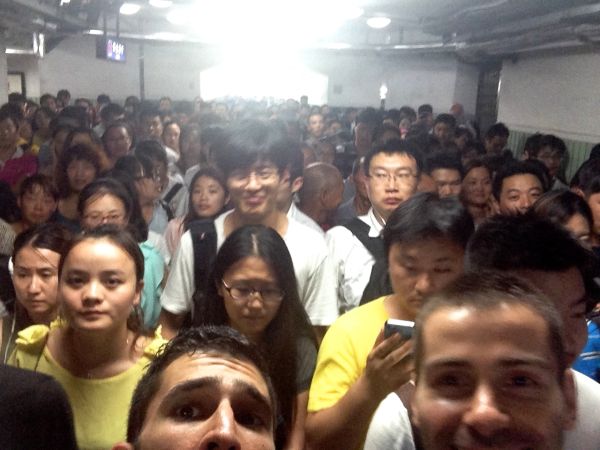 Beijing is fun though.
It's a highlight for foodies and also has some cultural gems like the Forbidden City and the Summer Palace.
Our favourite thing about Beijing (other then its comical abbreviation of BJ by locals) was the small back alley "hutongs" where the commoners historically lived as they were banished from going anywhere near the Forbidden City.
The hutong back alleys of Beijing
Historically, the centre point of Beijing was the Forbidden City where the Emperors and their many concubines (women battling to become Empress) would live.
The rest of the population lived outside in courtyard like small pedestrianised streets branching outwards, called "hutongs", which branched outwards from the Forbidden City.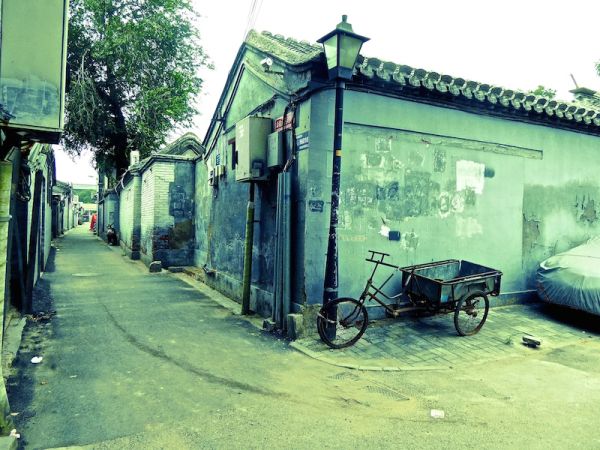 As Beijing developed into a powerhouse populated by 20 million people, the number of hutongs has reduced and there are now around 1,000 left.
The hutongs that remain are great fun to explore and get lost in: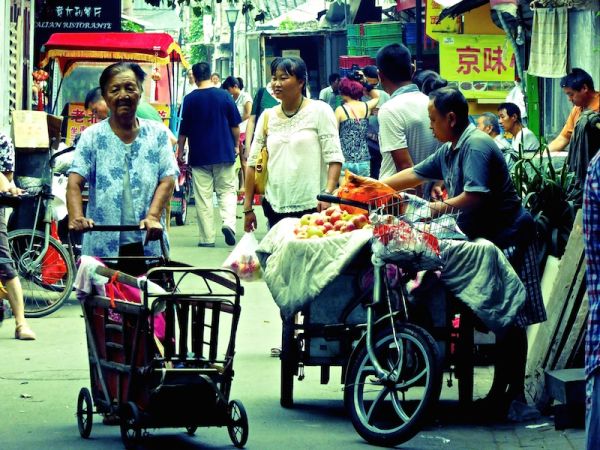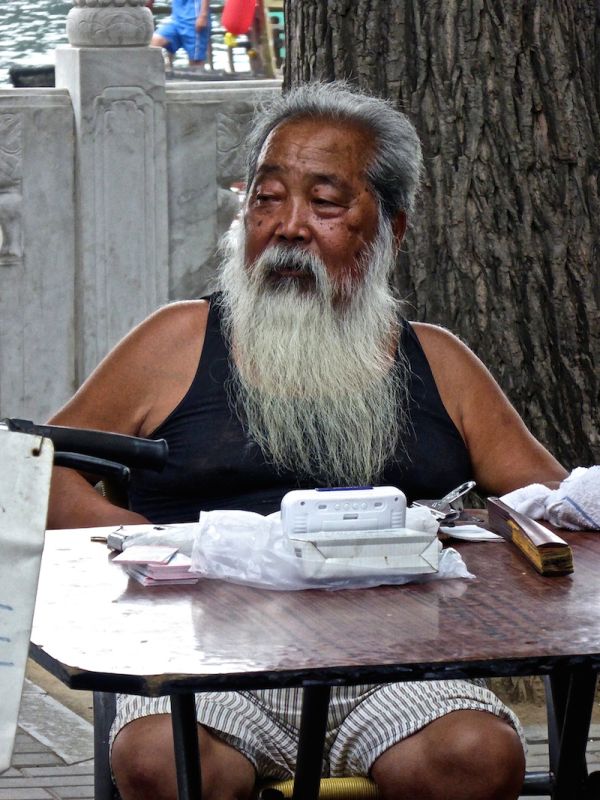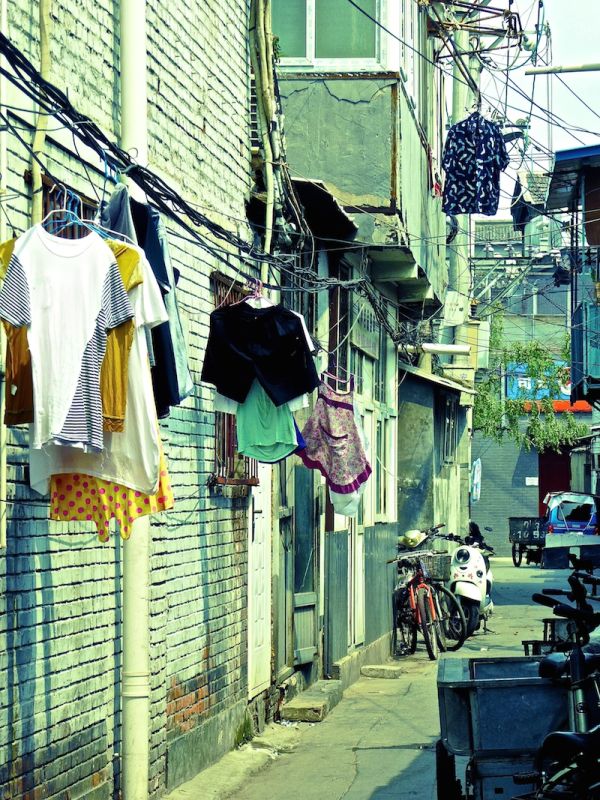 Our hostel was based in the middle of a hutong. Sitting outside our hostel and watching the world go by was a favourite pastime and a great insight into life inside a hutong:
The Forbidden City
The Forbidden City (or "Palace Museum") is considered one of the highlights of China and a must see when in Beijing: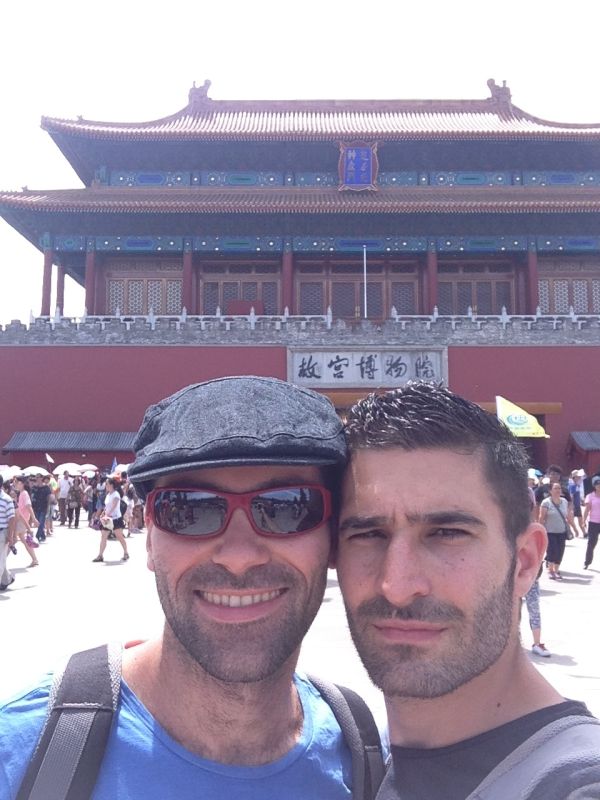 This was the political heart of the Chinese Empire for almost 500 years and also where all the Emperors lived. Commoners were not allowed inside, hence the name. The only commoners allowed to enter were eunuchs (men who had been castrated). This was historically popular because in exchange for their manhood, men would receive a better future within the city walls.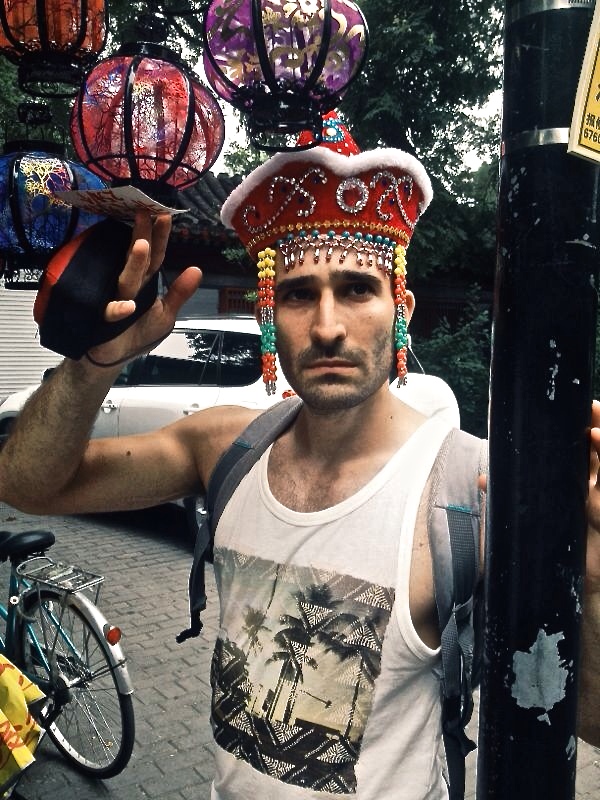 But, like most things in China, it's packed with people. This tourist attraction has to be the worst we've ever encountered. We visited on Thursday early morning and there were hoards of tour groups everywhere. This quickly became suffocating and almost ruined our experience of it.
To enter the Forbidden City, you first go through airport style security into the famous Tiananmen Square, where this is a very visual tribute to Mao Zedong: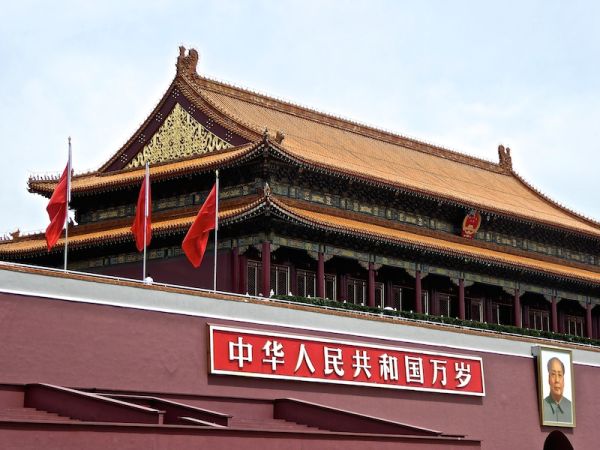 Upon entering the Forbidden City, you see many beautiful temples and palaces.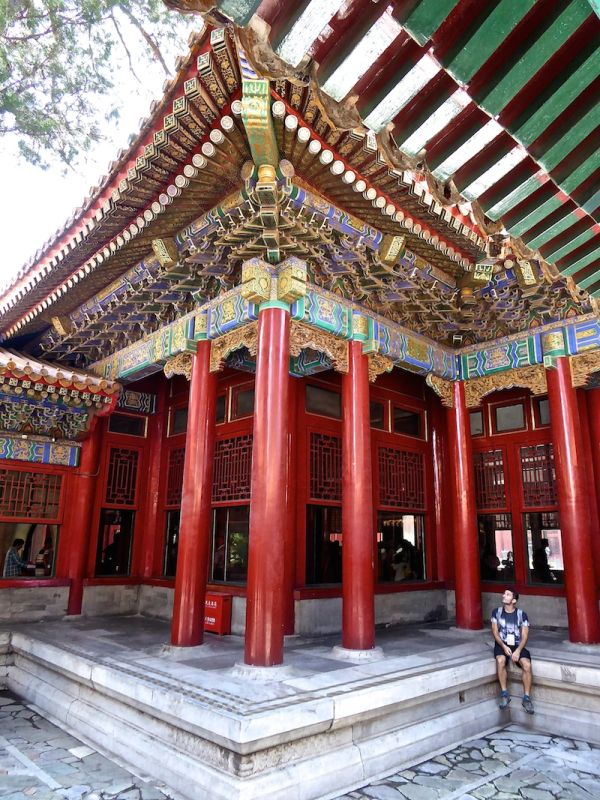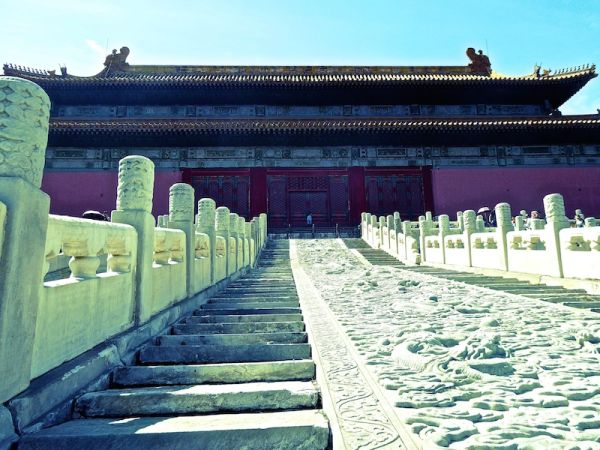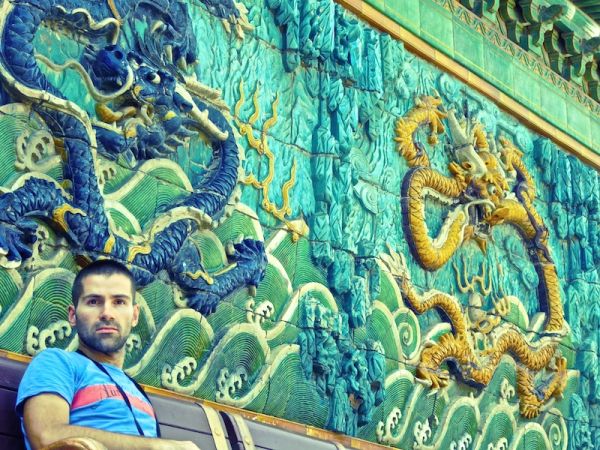 Many of the temples in China have a number of small beasts lined up with a lama monk leading them. It is said that the higher the number of these little beasts, the more important that building is: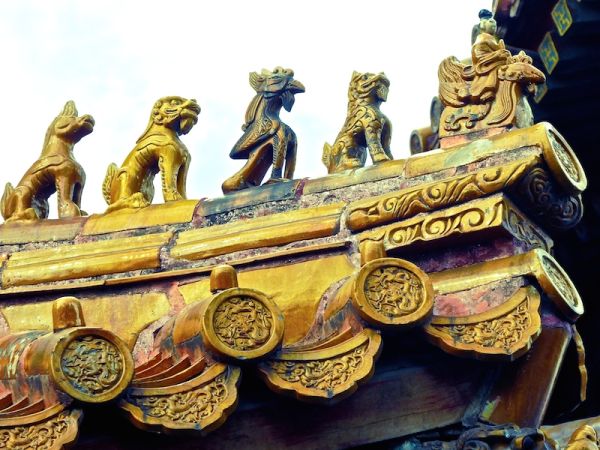 The highlight of the Forbidden City for us was leaving it and visiting the neighbouring Jingshan Park, away from the hoards of people and tour groups.
At Jinghshan Park you climb a small hill where you get a beautiful, almost bird's eye view of the Forbidden City: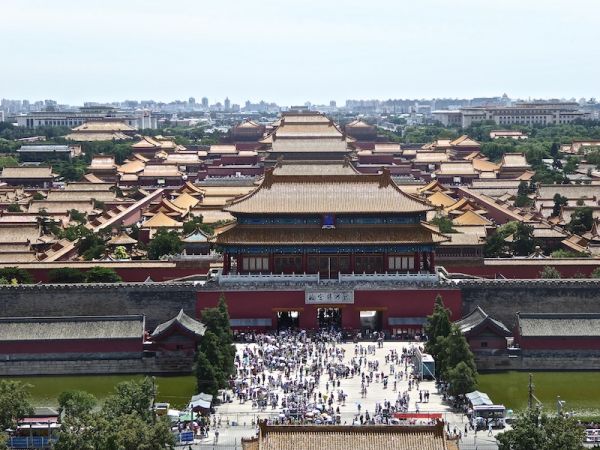 Picnic at the Summer Palace
The Summer Palace was initially built in 1750 as a luxurious royal garden, outside the Forbidden City, for the Emperors to rest or entertain and later became their main residence.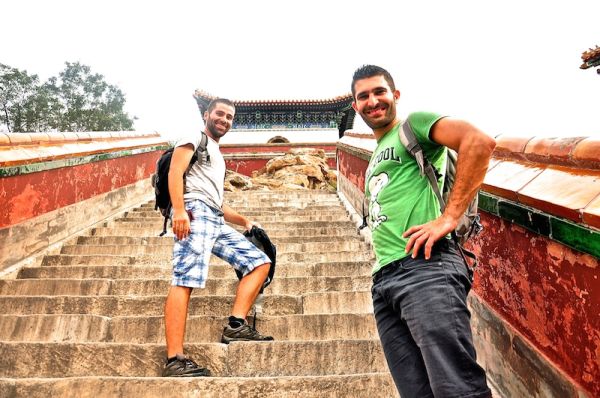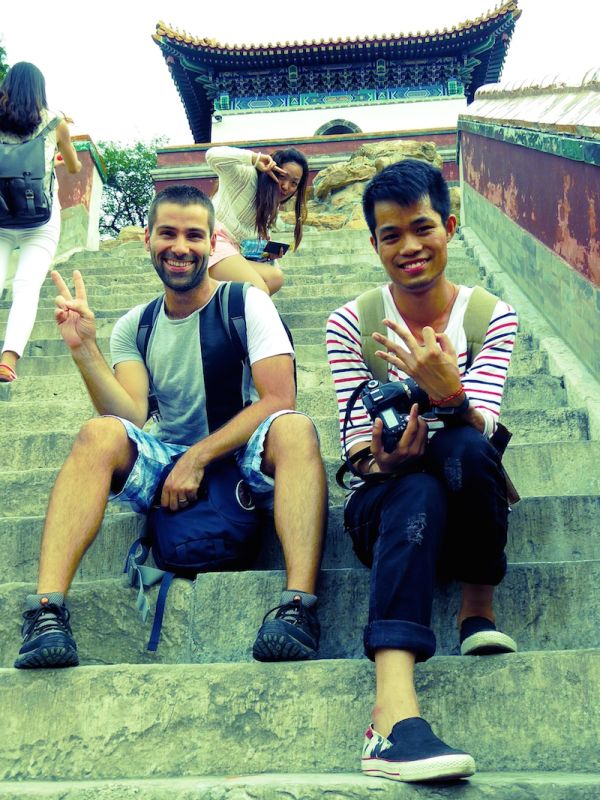 The Summer Palace is a great spot for a picnic on a hot August summer's day in Beijing, with some beautiful scenery: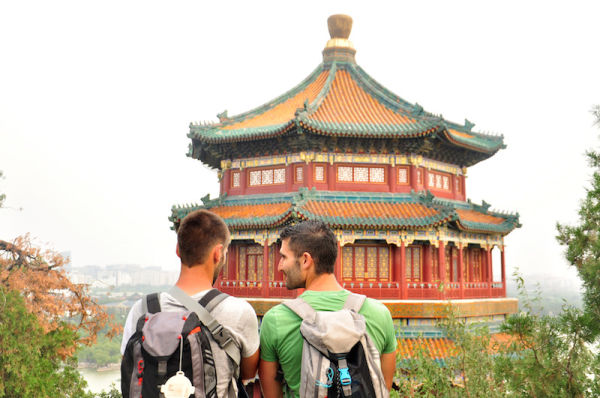 For more, watch our China travel video as we ate our way from Beijing in the North all the way to the south via Pingyao, Xi'An, Shanghai, Yangshuo through to Shangri-La:
OUR FAVORITE TRAVEL RECOMMENDATIONS
⭐️ TRAVEL INSURANCE — We recommend you always take out travel insurance before your next vacation. What happens if you suffer from illness, injury, theft or a cancellation? With travel insurance, you can have peace of mind and not worry. We love World Nomads travel insurance and have been using it for years. Their comprehensive coverage is second to none and their online claims process is very user friendly.
⭐️ SAFETY & SECURITY — All travelers can sometimes encounter danger when traveling. CloseCircle is your "virtual body guard" mobile app which provides security alerts and support wherever you are in the world. They have a 24/7 emergency response team monitoring their users who will contact you immediately if the SOS swipe button is activated. Support can include anything from practical advice, to free evacuation from areas with extreme weather or security risks. You can read more about CloseCircle in our article about how to stay safe whilst traveling.
⭐️ ONLINE ANONYMITY — A VPN (Virtual Private Network) is a must in many countries: it allows you to surf anonymously and maintain your privacy whilst traveling. You'll particularly need it in countries where dating apps are blocked by the government. We recommend ExpressVPN, a reliable and cost effective service which we used and loved during our travels.
⭐️ HOTELS or APARTMENTS — When we plan a trip, we always look for the best hotel deals. We love Booking.com because not only do they have a comprehensive listing of accommodation options, they also offer the best prices. Added bonus: they provide 24/7 support and free cancellation for most listings.
⭐️ SIGHTSEEING and ADVENTURES — When we travel somewhere, we like to seek out the best experiences, whether it is cooking with locals in Bangkok, hiking on a glacier in Patagonia, or going on a wildlife safari in Sri Lanka. Our favorite place to look is GetYourGuide because they have over 30,000 highly rated activities, a user-friendly booking process with free cancellation and a 24 hour customer support.
This article contains affiliate links. If you click on them, we may receive compensation which keeps our website alive and helps us bring you to more destinations.