TERMS OF USE: There is a chance that some of the content on this page has changed since it was last updated. By reading this article, you consent to our Terms of Use and Disclaimer. Happy Travels!
DISCLOSURE: Some of our posts may contain affiliate links which we may receive a commission if you choose to book something through one of our links.
In this interview, our friend Cass Chen from Xian tells us what gay life is like in China and offers some invaluable advice for LGBTQ travelers to China.
China has the potential to be the gayest nation on our planet.
Think about it: a country with a population of 1.5 billion people. That's a billion! You do the maths, how many gays does that work out to…?
Today, China is slowly emerging from an oppressive Communist rule under which homosexuality was criminalized and seen as a mental illness. It wasn't until 1997 when it was legalized and then subsequently declassified as a mental illness in 2001.
Historically it wasn't always like this. Homosexuality in ancient China appears to have been widely accepted well before the 1800s. For example, Ming Dynasty (1368-1644) literature (like the Bian Er Chai – 弁而釵/弁而钗) portrays homosexual relationships as being positive, and writings from the Liu Song Dynasty (420–479 AD) allege that homosexuality was an everyday common thing!
The fabulous LGBTQ folk we met during our travels as a gay couple in China were confident of progressive change – albeit very slowly. During our trip in Xi'an we met the awesome Cass Chen who sat us down and gave us this interview about his experience growing up gay in China.
Stay connected in China
We strongly advise you get a VPN for your China trip. Almost all social media and other major websites are blocked including Facebook, Instagram, Twitter, Google, Gmail, Whatsapp, Netflix, Spotify, Wikipedia, Dropbox, and many many more! The only way to access them during your trip to China is via a VPN.
Hi Cass, please introduce yourself:
Hello Nomadic Boys, I'm Cass, born in 1984, now living and working in Wellington, New Zealand. My Chinese name is actually "Chen Gui Peng", but my non-Chinese friends call me Cassanova(!). Therefore, my English name and nickname has evolved over the years to "Cass".
I was born and grew up in Xian. I spent most of my life here and at one stage opened a hostel with my friends called "A Little Star". After many fun years running the hostel, welcoming travellers from all around the globe, I eventually left it and emigrated to New Zealand for a new life.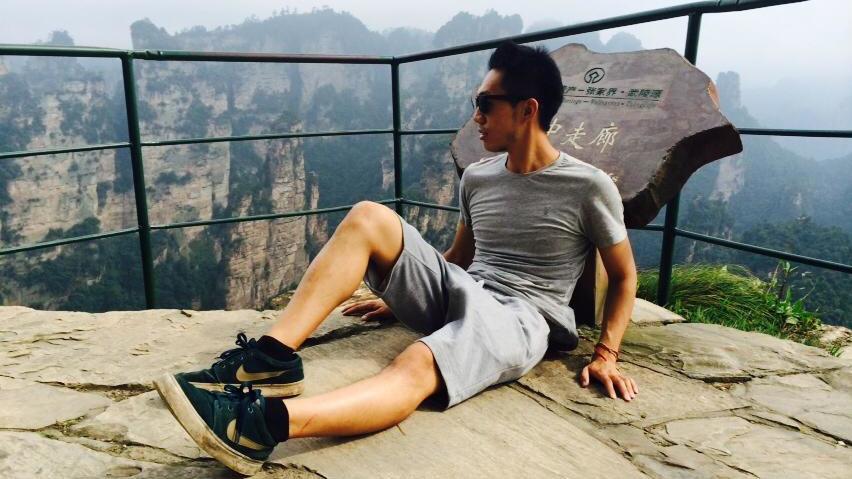 Are you out to your friends and family?
I came out to myself when I was around 25 years old after having my first sexual experience with another guy! I quickly realised this is what I loved doing and accepted that I am a gay man. Before this, I forced myself to try dating women and it never felt quite right. After I accepted it, I gradually started telling all my close friends who embraced me and accepted me for who I am. There were a few friends who cut me off, even to this very day, but to be honest, I'm better off without them.
Sadly, I have yet to tell my family and don't think I will be rushing to do so any time soon. Society in China is extremely conservative and heteronormative. Men are expected to find a good job, make lots of money, marry a nice girl and produce a baby. Being gay goes against all these social norms and I don't think my family would accept it at all. This is one of the reasons I decided to move away from China and start a new life in New Zealand where I can be myself.
What's it like growing up gay in China?
Well, the fact that I came out pretty late in life is an indication of what it's like! Growing up, we had almost zero LGBTQ visibility. If there were any gay characters in popular life, they were simply portrayed as "freaks" – ie not a role model in any way! I only really started discovering gay people and the idea of homosexuality when I left home and started working in the tourism industry. This enabled me to meet people from around the world, including many gay couples and the rest is history! For most of my gay friends growing up, it was hard for the same reasons. For most of them, they keep in the closet for fear of harming their job prospects. Some even lead double lives due to family pressure.
Fast forward to today – whilst China is far from being a gay haven, it's certainly a lot easier than it was for my generation growing up. The Internet (particularly when you use a VPN!) has opened up a whole new world that simply was not available to me growing up.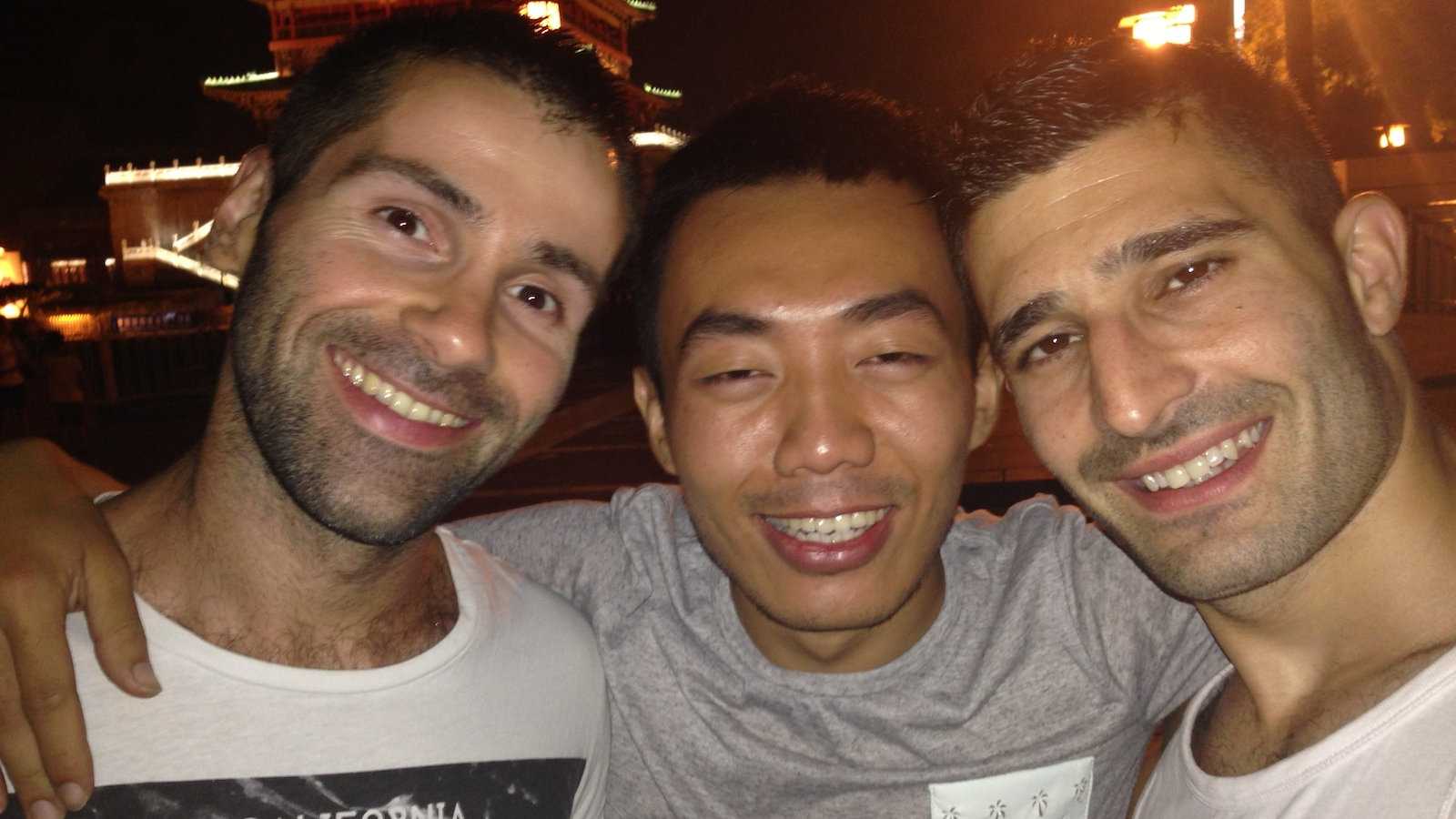 Did you ever experience any homophobia growing up?
I personally never did, thankfully! However, I was always careful to be discreet and not 'openly declare' my sexuality so I was never in a position to invite any violence or homophobia towards me. I do have a few friends who are openly gay but have to deal with some pretty nasty situations – usually by members of their own family!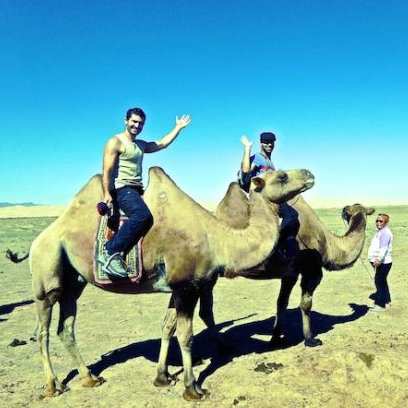 See the sights of Asia on a gay tour
From the chaotic streets of New Deli, India to the quiet zen of Hakone, Japan, Out Adventures' has a vast roster of gay Asian tours showcasing the continent's incredible diversity. Hikers will love their industrious Everest Base Camp climb in Nepal while foodies will naturally be drawn to their signature Thailand tour. Looking to get off the beaten path, you say? Well in our opinion, there's no better escape than Out Adventures' far-flung Mongolian adventure.
How did you meet other gays growing up?
In Xi'An where I grew up, we always had a few gay bars and clubs over the years, and more recently saunas. As a shy young gay boy discovering my sexuality I was too scared to go to these so I started by using the Internet chats. Eventually I plucked up the courage to visit the bars.
Today it's a whole lot easier for young gay guys growing up in China thanks to gay dating apps like Grindr, Scruff and Hornet.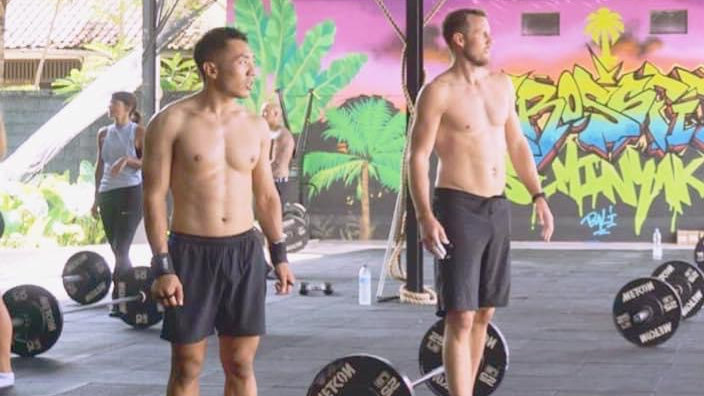 What are the best gay events in China?
In terms of Pride events, Shanghai Pride in June is the main one. It's the biggest (and best) Pride event in the country. It's also super important because when it started back in 2009, it was the first Pride in mainland China.
My other favorite gay event to look out for in China is the Pink Dot in Hong Kong every September – not to be confused with Pink Dot Singapore in June. The HK Pink Dot is simply one giant LGBTQ party, free from any politics – just our gay brothers and sisters having fun together. Sadly, due to the Covid19 pandemic, all 2020 gay events in China were either canceled or took place digitally.
Other LGBTQ events in China include the Hong Kong Lesbian and Gay Film Festival in September, the Beijing Queer Film Festival (BJQFF) also in September and Hong Kong Pride in November.
How are LGBTQ rights changing in China?
Things are changing every day. We are seeing more and more LGBTQ people being talked about in the press, media and online. This is so important because it helps to normalise us and show that we are not "freaks"! We've definitely come a long way over the past few decades – remember, homosexuality was only recently decriminalised in 1997 and then in 2001 the Ministry of Health officially removed it from its list of mental illnesses. In other words, a whole new generation has and will continue to grow up with a much different perception of our LGBTQ community compared to what our parents had growing up. Progress and change are inevitable for us!
But our fight for equality remains slow and is still a very large mountain to climb. When it comes to marriage or civil unions, as you know, this is not (yet) legal in China. Several attempts, however, are being taken, introduced by gay-friendly politicians. In the meantime, the "Marriage Law of the People's Republic of China" explicitly defines marriage as the union between one man and one woman.
On that note, we have more and more Pride events happening in big cities across China than ever before. Each year they get bigger, attracting more people, which is absolutely fantastic! The main Pride events I recommend checking out in China are Shanghai Pride in June and Hong Kong's Pink Dot in September.
What advice do you have for gay travellers to China?
Try to meet gay locals! We love meeting people from outside China. You'll very quickly find that you're a sort of novelty to us and we want to take photos with you. A lot of my friends visiting China from abroad always smile about how a large Chinese family in the Forbidden City or at the Terracotta Army asked to have their photo taken with them! The best way to meet and connect with LGBTQ locals in China is via the gay apps like Grindr, which isn't blocked. Otherwise, I suggest getting a WeChat account, which is used by almost everyone in the entire country.
The one thing I'd say is that English is not very widely spoken in China outside of touristic hubs, so having some basic Mandarin under your belt will get you very far!
I think China is very rewarding for LGBTQ travellers, especially those who want to experience a completely new culture. From the Great Wall of China in Beijing, the Terracotta Army in Xi'An, the Forbidden City in Beijing, the rice fields near Guilin and the limestone karst peaks in Yangshuo – my country is packed with top Bucket List items. And that's before we've even talked about the wide range of food across the whole country.
Shanghai and Hong Kong have the largest gay scenes and are the most 'Westernised' where English is more widely spoken. Other big cities also have a gay scene, albeit on a smaller scale, in particular Beijing, Xi'An, Chengdu, Chongqing and Guangzhou.
Where would you take a romantic date in China?
So my dream date would encompass a little of everything I love – adventure, food and nature, and the Sichuan Province of China nicely ticks all these boxes!
In southwest Sichuan, you can visit the Giant Panda Sanctuaries which are home to more than 30% of the world's giant panda population. The region also has the best food in the entire country. Sichuan food is renowned for being full of flavour and super spicy!
Sichuan is also where scenes from the James Cameron 2009 movie, "Avatar" were filmed. You can actually visit the "Avatar Mountains" at the Zhangjiajie National Forest Park and get a flavour of the film's Pandora world. It's pretty stunning, particularly the Southern Sky Pillar at Yuanjiajie, which is the "Avatar Hallelujah Mountain"!
For more, watch our China travel video as we ate our way from Beijing in the North all the way to the south via Pingyao, Xi'An, Shanghai, Yangshuo through to Shangri-La:
---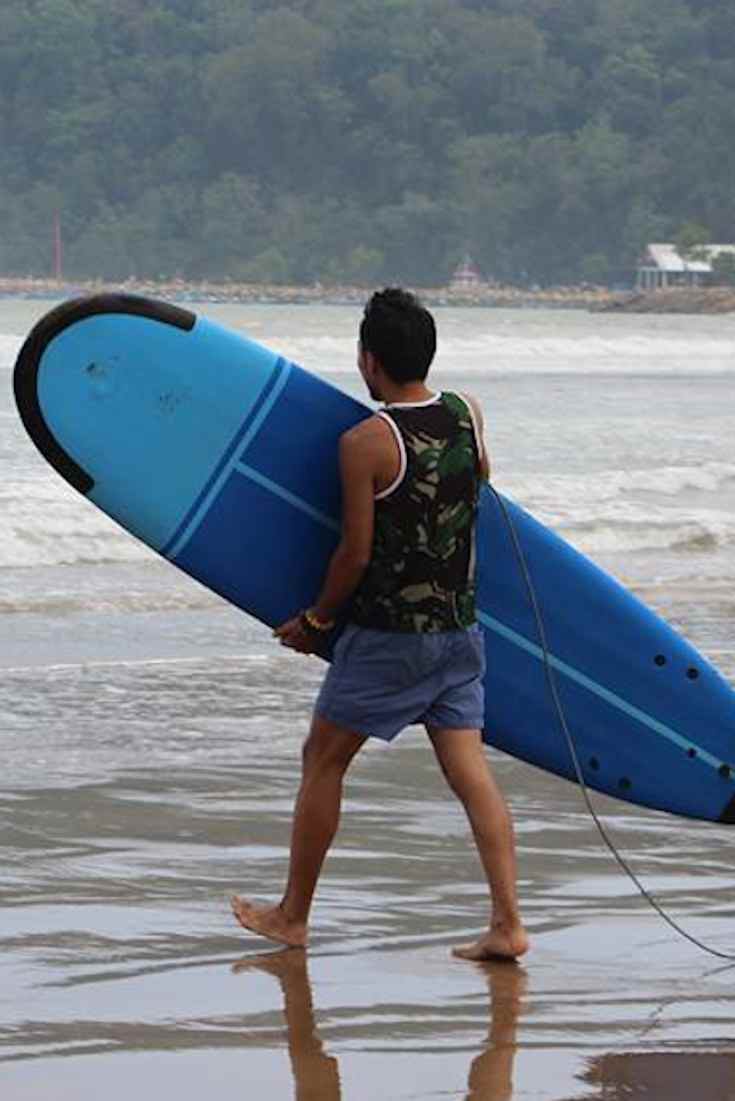 Happy travels are safe travels
We recommend you always take out reputable travel insurance before your next vacation. What happens if you suffer from illness, injury, theft, or a cancellation? Many gay travelers forget about it and regret it when something happens. Better to pay a small price and have peace of mind and not worry.