When we first started travelling back in the late 1990s and early 2000s, the most hi tech piece of technology we had back then was a CD Walkman and a camera you needed to roll a film into (remember them?)
How things have changed since! After our recent trip in Latin America, we have found we are more than ever dependent on our smartphones. The downside is of course that technology is always going to be an inevitable part of our travels. But the upside, this allows us to travel smarter, seek out unique experiences better then we did before, and document things more effectively.
We previously wrote about our favourite gay travel apps. As an update to this, and based on our recent travel experiences, here are our 5 favourite apps for gay travellers we recommend for 2018:
TRAVELIBRO: document your travel memories
What is it: TraveLibro is an app which allows you to create a Journey for your trip, into which you post all your photos, videos, reviews, thoughts, memories, and more, in chronological order. The end result is your own timeline of your trip, which you can re-live at any time and show off to friends + family.
Why we love it: it's fun, very easy to use and a great way to encourage you to really get into your trip. It's kind of like you're blogging about your trip, but without all the IT effort involved working around WordPress/Plugins etc. We spent some time with our families in London/Lyon and used this as an opportunity to see more of each city, documenting everything in TraveLibro. It forced us to organise our time better and to double check facts, as well as striving to take the best possible photos.
TraveLibro is also one of our favourite apps for gay travellers because it has a section for "LGBT Stories" featuring journeys from other gay travellers. You can read more about why we love using the TraveLibro app by clicking on the image below.
How to download: you can download on iOS and on Android.
TRANSFERWISE: cheapest way to transfer money abroad
What is it: TransferWise is a way to set up borderless accounts to enable you to send and receive money in the US, UK, Europe, Australia, with more countries constantly being added. Unlike Paypal and other online payment systems, the fee and exchange rate on TransferWise are much cheaper.
Why we love it: if like us you send and receive money a lot abroad, you'll no doubt have shared our frustration with Paypal's whopping fees and unfair exchange rates. TransferWise instead offers the exchange rate on the day and charges a much lower fee. The app is also very easy to use.
How to download: you can download the app on both iOS and Google Play, but we first recommend signing up and getting your account set up on the TransferWise web browser. You can click on the logo for quick access to it: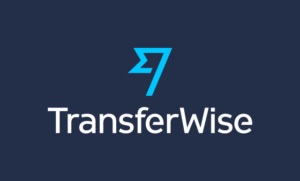 MYPOSTCARD: sending postcards online
What is it: allows you to send postcards online from the comfort of your phone.
Why we love it: we love sending postcards when travelling, especially to the senior members of our families who don't use internet. Traditionally this involves finding a postcard, going to the post office during operation hours, queuing up to buy the stamps before posting it. Thereafter, you're relying on the postal service of that country for successful deliver of your postcard. Sadly in most Latin American countries, a lot of our post was never delivered, which meant a lot of time and expense was completely wasted!
More and more, sending postcards online has become very popular because guarantees it will arrive and saves you a lot of time. It also lets you personalise the postcards so you can use one of your images instead of a generic one. You can read more about why we love sending postcards online.
How to download: you can download MyPostcard.com on both iOS and Android. You can also claim a free $5 credit to use by entering the code "NOMADICFRIENDS" in the Account section once you've signed up. Click on this image to quick access it:
VIVINO: your digital wine encyclopedia
What is it: allows you to take a photo of a wine bottle label and it will tell you the rating out of 5 based on other users' reviews, as well as detailed description about the flavour and an estimated retail price.
Why we love it: we spent a lot of time in South America discovering Malbec wine in Mendoza in Argentina and doing wine tours around Santiago in Chile. As a result we've really developed our appreciation for wine and love to analyse them in supermarkets in order to pick the best one. Vivino is so handy because it helps us decide what each bottle is likely to taste like and whether it is good value for money. However, it is completely dependent on having good internet access to do so.
How to download: you can download the Vivino app on both iOS and Android or click on the logo: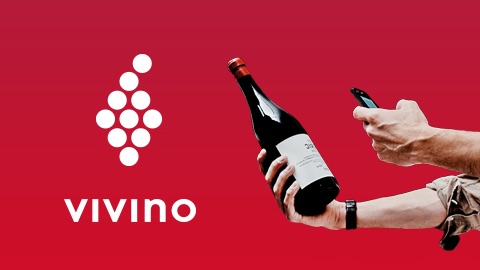 COCOON: browse the internet safely and securely
What is it: Cocoon is a VPN service, virus scanner and privacy protector all in one. It lets you browse online safely and securely.
Why we love it: at the very basic level, it's a free VPN service, which is handy in countries like China where the government heavily censors access to websites like Google, Dropbox, Facebook etc. In addition, it's very secure because your internet access is anonymous, so none of your personal information is stored anywhere and everything is deleted when you close your session. It therefore allows safe internet access when using public WiFi in hotels, cafes and airports.
How to download: we recommend setting up your account on the Cocoon web version first and then downloading the app. For more, read our detailed review about the Cocoon internet browser or click on this image:
If you enjoyed reading, Pin me for later!
OUR FAVOURITE TRAVEL TIPS
⭐️ TRAVEL INSURANCE — We recommend you always take out travel insurance before your next vacation. What happens if you suffer from illness, injury, theft or a cancellation? With travel insurance, you can have peace of mind and not worry. We love World Nomads travel insurance and have been using it for years. Their comprehensive coverage is second to none and their online claims process is very user friendly.
⭐️ SAFETY & SECURITY — All travelers can sometimes encounter danger when traveling. CloseCircle is your "virtual body guard" mobile app which provides security alerts and support wherever you are in the world. They have a 24/7 emergency response team monitoring their users who will contact you immediately if the SOS swipe button is activated. Support can include anything from practical advice, to free evacuation from areas with extreme weather or security risks. You can read more about CloseCircle in our article about how to stay safe whilst traveling.
⭐️ ONLINE ANONYMITY — A VPN (Virtual Private Network) is a must in many countries: it allows you to surf anonymously and maintain your privacy whilst traveling. You'll particularly need it in countries where dating apps are blocked by the government. We recommend ExpressVPN, a reliable and cost effective service which we used and loved during our travels.
⭐️ HOTELS or APARTMENTS — When we plan a trip, we always look for the best hotel deals. We love Booking.com because not only do they have a comprehensive listing of accommodation options, they also offer the best prices. Added bonus: they provide 24/7 support and free cancellation for most listings.
⭐️ SIGHTSEEING and ADVENTURES — When we travel somewhere, we like to seek out the best experiences, whether it is cooking with locals in Bangkok, hiking on a glacier in Patagonia, or going on a wildlife safari in Sri Lanka. Our favorite place to look is GetYourGuide because they have over 30,000 highly rated activities, a user-friendly booking process with free cancellation and a 24 hour customer support.
This article contains affiliate links. If you click on them, we may receive compensation which keeps our website alive and helps us bring you to more destinations.