The UNESCO listed Mulu National Park should be one of the highlights for any gay traveller visiting Sarawak on the Malaysian side of Borneo island!
This place is a paradise for nature lovers, with an abundance of activities like caving, jungle trekking and bird watching.
We stayed at the super gay friendly Mulu Marriott Resort and Spa, located right at the heart of it all. It's a luxury base after a day's hiking through the lush humid rainforest of the National Park.
Wait – "gay friendly" in a country where being gay is illegal? Yup, you read right! What we love about the Marriott brand is that wherever you are in the world, you know they adhere to more international standards rather than local standards, with staff trained accordingly. In short: there were no issues for us getting a double bed here!
DON'T MISS OUT!
Join our newsletter
Subscribe now to receive in-depth FREE travel guides, along with inspiring stories, savvy planning tips, and exclusive discounts on gay tours.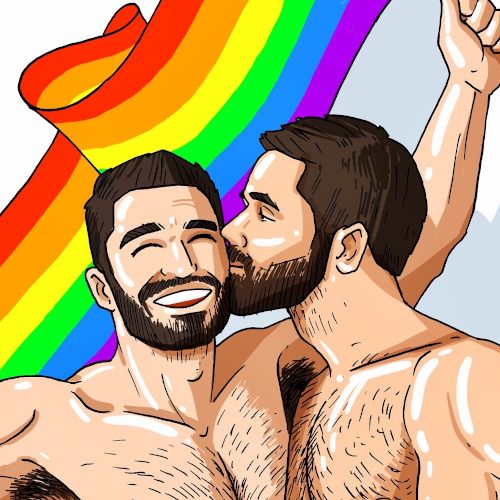 A room on wooden stilts?
Absolutely!
The rooms and suites at Mulu Marriott are built on 15-foot indigenous inspired stilts, each connected by wooden walkways. Each room has its own private balcony with a view of the neighbouring wooden huts and surrounding jungle.
But why the wooden stilts? Well with the immense and super dramatic rainfall that breaks out at random intervals, there is a great deal of water build-up. So having the rooms on stilts gets around any flooding concerns! We thought it also nicely adds to the whole rainforest feel of the area.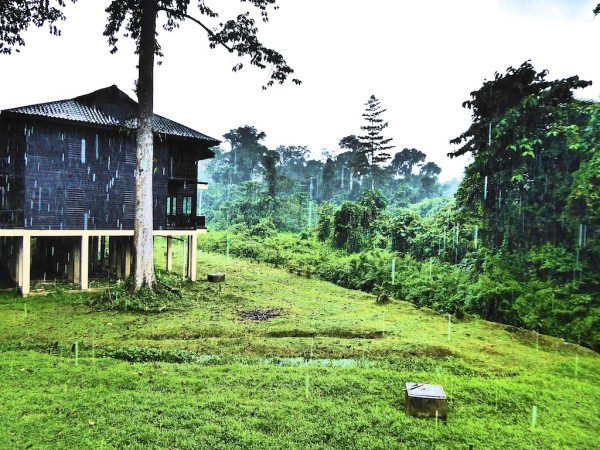 Our cosy gay nest at the Mulu Marriott
Our room was a treat. Imagine, right in the heart of this hot, humid rainforest you have your own little paradise to enjoy with your lover. Couldn't get enough of it!
The contemporary design of the bathroom featured a high-pressure walk-in shower and a large bathtub to relax in.
The plush bedding in our hut made for a great night's sleep, coupled with the 5-star amenities you'd expect from the Marriott brand.
And their beds are pretty damn comfortable!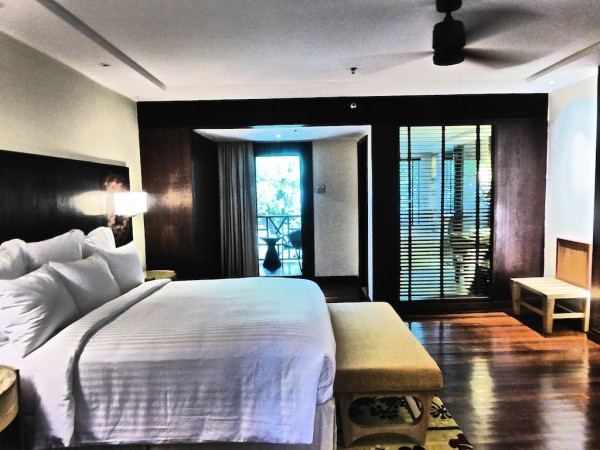 Cocktails at the Riverbar
Oh we loved having a few cocktails at sunset by the Riverbar. It's perfect here and super romantic, especially after a long exhausting day spent trekking through the jungle. You're surrounded by lush greenery, water and plenty of wildlife to spot.
Just remember the bug spray, otherwise, you'll be covered in mosquito bites quicker than you can say Margarita!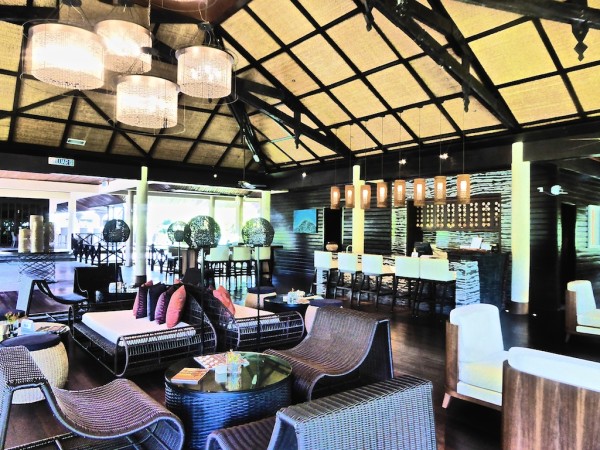 Activities and facilities at the Mulu Marriott
It's all about relaxation and serenity here. The Bali inspired Mandara Spa is on hand for massages and spa treatments, and the outdoor swimming pool is a great place to chill and catch up on some reading.
In terms of public displays of affection, yes you're in a country where being gay is illegal, but being here felt like we were in a gay haven. Here we were surrounded by international visitors and gay friendly staff who are used to dealing with LGBTQ travellers. For this reason, we didn't feel too uncomfortable expressing affection in the bar or at the pool.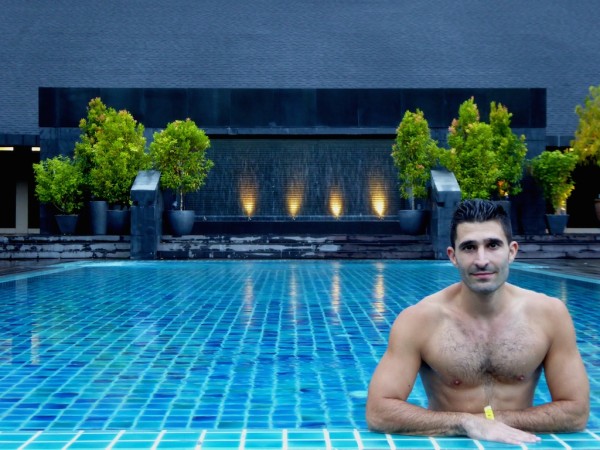 Obligatory hotel gym!
For us, keeping fit while travelling is a must! So we were delighted to find a super modern (and full air con) gym!
The gym is one of the largest we've encountered in our travels and has an array of cardiovascular machines, weights machines, free weights area and swiss balls. We loved using the gym and swimming pool in the morning to open up our tummies, ready for the large buffet breakfast.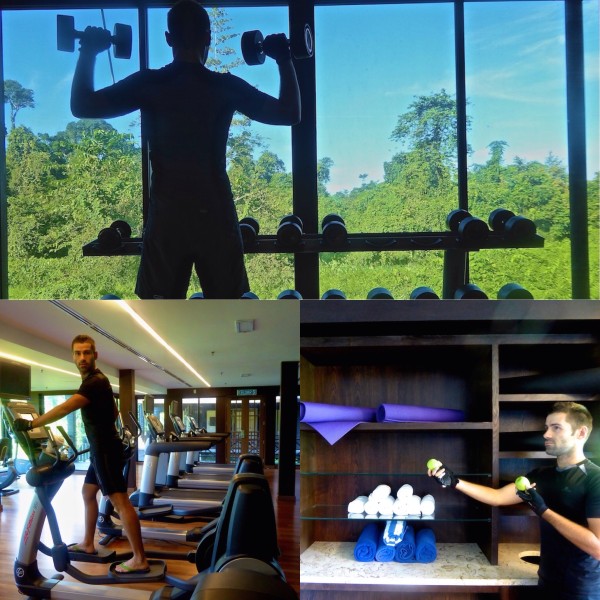 Exploring the Mulu National Park
The Mulu Marriott is only 5 minutes away from the National Park. The hotel provides a free shuttle for guests to/from the park entrance. Most people who come to stay at Mulu Marriott are here to visit the park and explore the beautiful surroundings.
The Mulu National Park has some of the biggest caves in the world. You can arrange cave activities directly with Mulu Marriott or you can also book your tours at the information centre located at the entrance of the park. There is a discovery centre and a few trails you can explore to learn about the Borneo rainforest.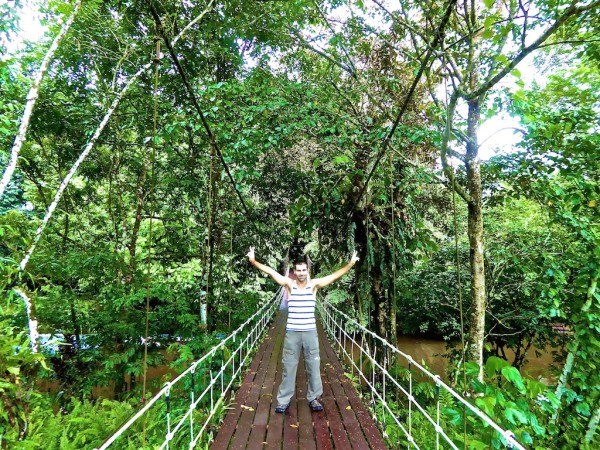 A grand and lavish cafe by the pool
The Marriott café is where the meals are taken by guests with a choice of sitting indoors or outside by the pool. The breakfast buffet is damn good. Everything is cooked well with a variety of naughty treats to test the limits of your weight line.
Well, considering you're going to spend the majority of the day burning it all off trekking and caving in the National Park, we say why not?
An excellent buffet dinner is also served at Marriott café featuring a wide variety of delicious local and international cuisine.
To book your stay at the luxurious Mulu Marriott Resort and Spa, visit Booking.com.
DON'T MISS OUT!
Join our newsletter
Subscribe now to receive in-depth FREE travel guides, along with inspiring stories, savvy planning tips, and exclusive discounts on gay tours.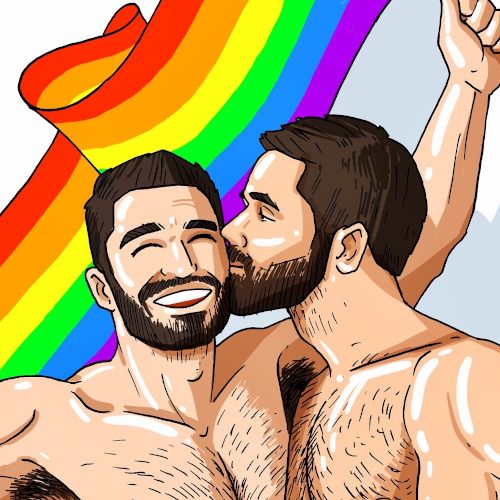 For more about our adventures through Malaysia, please check out our Malaysia travel video:
---
Like this post? Pin it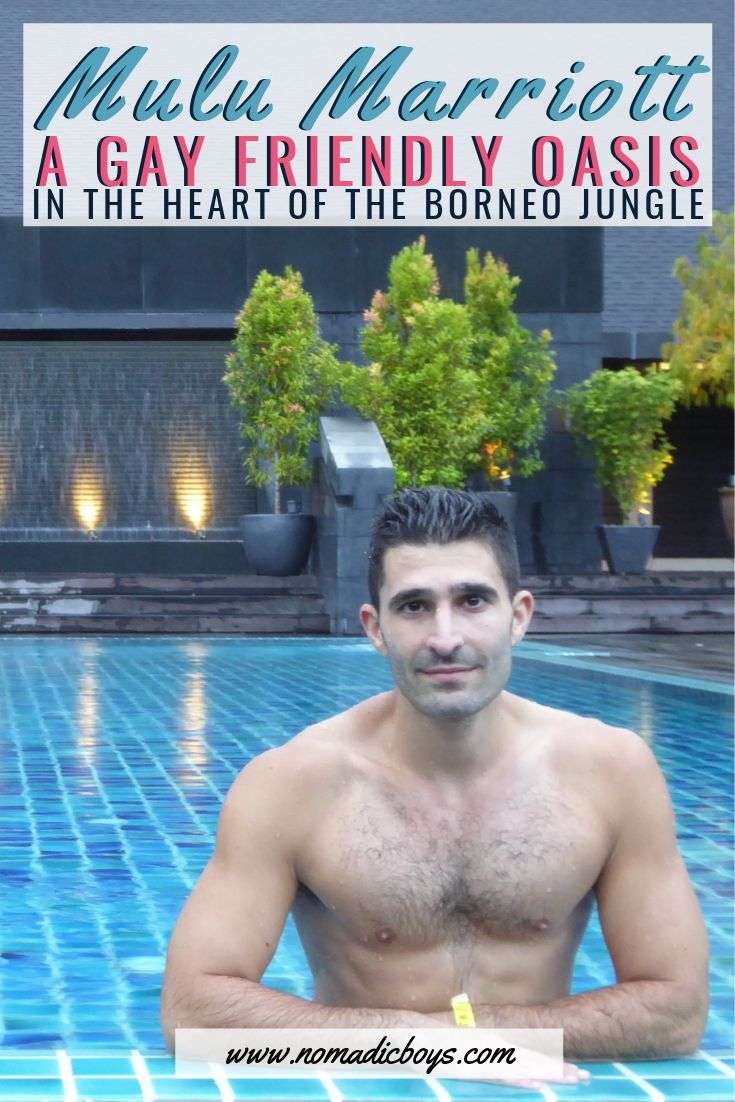 Happy travels are safe travels
We recommend you always take out travel insurance before your next vacation. What happens if you suffer from illness, injury, theft or a cancellation? With travel insurance, you can have peace of mind and not worry. We love World Nomads travel insurance and have been using it for years. Their comprehensive coverage is second to none and their online claims process is very user friendly.