There's nothing more satisfying than immersing yourself in the deep blue sea below, slowly gliding through the water with all the other fish. We love the underwater world and did a lot of scuba diving during our big trip in Asia.
The most common way to enjoy scuba diving is on day trips with a good tour company. However, as we progressed and became more experienced, we started to seek out liveaboard scuba diving experiences, which allow you to stay in the water for longer. One of our favourites was our liveaboard on the Samata yacht in the Komodo National Park, Indonesia.
Based on our experiences, we've set out how to find the best liveaboard for scuba diving, including what to look for and suggestions for some of the best liveaboard destinations.
Identifying the ideal boat for you
Just like planning a dive, you will want to ensure the boat you're staying on will help you accomplish your vacation goals. You might be thinking, "Goals for a vacation…really?" But in all seriousness, you need to be clear as to whether you're going on a vacation to relax and get a gorgeous tan, or instead to see new things, amazing animals, master your underwater photography or admire sights that very few human eyes have captivated.
Different boats and different locations will give you different opportunities to experience the perfect vacation, so the first thing you need to do is decide what you want to get out of your vacation, and then identify the ideal boat which will help you meet these goals.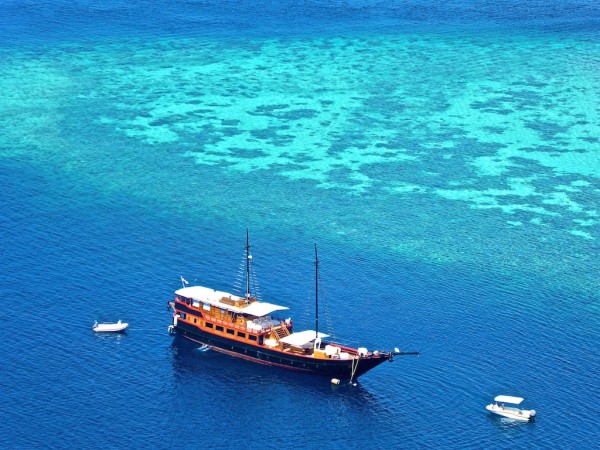 What sort of diving do you want to do?
Similar to setting goals, you will want to ensure that the boat you choose offers the type of diving you want to do. For example, if you want to maximise your time in the water, you maybe happy with a smaller boat. However, if you want plenty of relaxing time, you may prefer a more luxurious boat.
In addition, if you're looking to expand your diving skills, you will also want to find boats that have instructors that can teach you specific skills, like nitrox diving.
Total length of your vacation
This is important to factor in because some of the best liveaboard experiences are quite remote and will require a specific length of time. Some liveaboard cruises only offer a set travel itineraries, so if say you only have 5 days for your vacation, and your South Asian boat only offers a 7 days liveaboard, you may have to choose a different area to explore, or increase the length of your vacation.
Is everybody in your group diving?
When you're planning your scuba diving trip with your other half who is not into diving, you can easily find a compromise with the right sort of boat. Liveaboards across the world expand their repertoire of services to accommodate groups of mixed travellers, whether they're into snorkelling, kayaking, local tours, deserted island picnics or just snuggling up watching a movie on board.
This is important because some boats are tailored only to scuba diving, so will have minimal frills for non-divers.
Sharing the space on your liveaboard
Most liveaboards are around 33 metres (100 feet) long, so you will be sharing that space with other divers. When choosing your liveaboard, it's always a good idea to look at the boat's capacity. Some very luxurious yachts will take no more than just 8 passengers, while other will cater to large groups of 40.
Whilst the diving community is very sociable, you will want to consider how comfortable you are being in a small space with relative strangers for the duration of your liveaboard.
The quality of food on board
This is an important factor to consider when researching your liveaboard. The cuisine offered will vary greatly depending on which type of boat you choose. For example, just because you're in the Red Sea doesn't mean you will be eating local Middle Eastern specialties. So if you're expecting a wide variety of culinary adventures on aboard, you should definitely research the menu on board before booking.
In addition, most boats will offer options to meet your dietary requirements whether you're lactose intolerant or celiac. However, you should definitely check the options with them beforehand.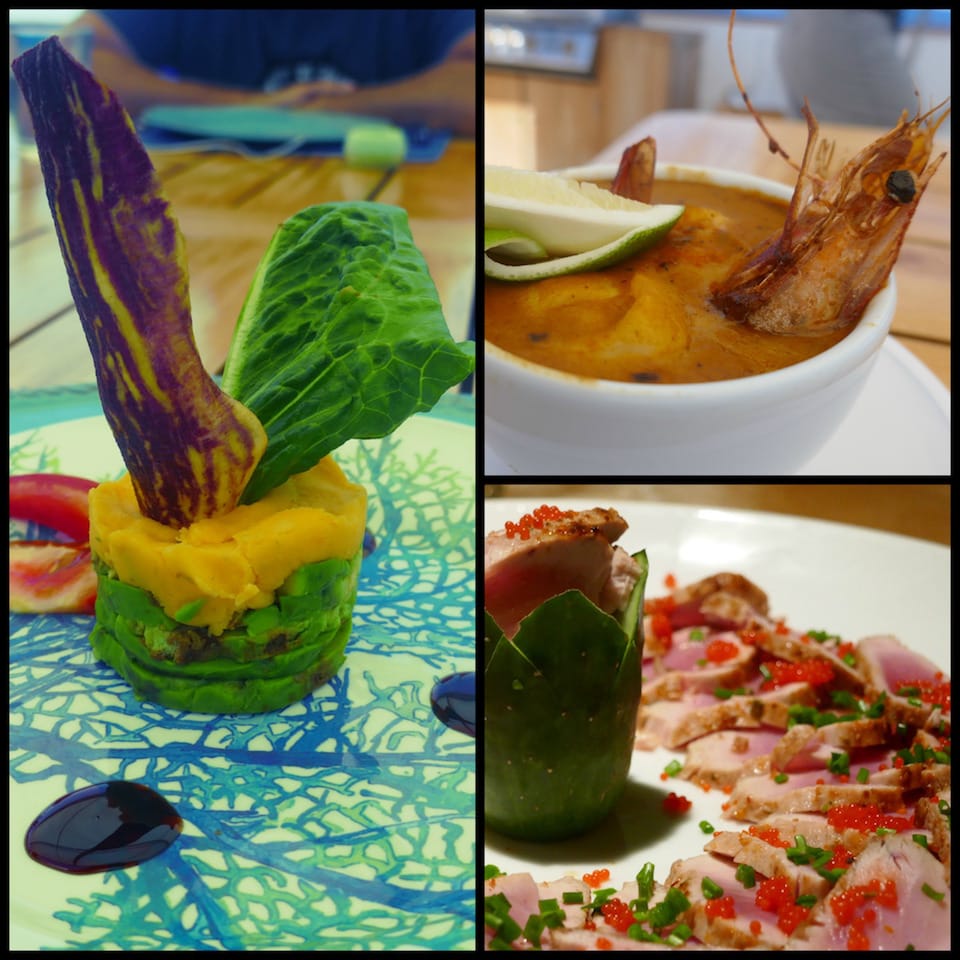 Liveaboard destinations to inspire you
OUR FAVOURITE TRAVEL TIPS
⭐️ TRAVEL INSURANCE — We recommend you always take out travel insurance before your next vacation. What happens if you suffer from illness, injury, theft or a cancellation? With travel insurance, you can have peace of mind and not worry. We love World Nomads travel insurance and have been using it for years. Their comprehensive coverage is second to none and their online claims process is very user friendly.
⭐️ SAFETY & SECURITY — All travelers can sometimes encounter danger when traveling. CloseCircle is your "virtual body guard" mobile app which provides security alerts and support wherever you are in the world. They have a 24/7 emergency response team monitoring their users who will contact you immediately if the SOS swipe button is activated. Support can include anything from practical advice, to free evacuation from areas with extreme weather or security risks. You can read more about CloseCircle in our article about how to stay safe whilst traveling.
⭐️ ONLINE ANONYMITY — A VPN (Virtual Private Network) is a must in many countries: it allows you to surf anonymously and maintain your privacy whilst traveling. You'll particularly need it in countries where dating apps are blocked by the government. We recommend ExpressVPN, a reliable and cost effective service which we used and loved during our travels.
⭐️ HOTELS or APARTMENTS — When we plan a trip, we always look for the best hotel deals. We love Booking.com because not only do they have a comprehensive listing of accommodation options, they also offer the best prices. Added bonus: they provide 24/7 support and free cancellation for most listings.
⭐️ SIGHTSEEING and ADVENTURES — When we travel somewhere, we like to seek out the best experiences, whether it is cooking with locals in Bangkok, hiking on a glacier in Patagonia, or going on a wildlife safari in Sri Lanka. Our favorite place to look is GetYourGuide because they have over 30,000 highly rated activities, a user-friendly booking process with free cancellation and a 24 hour customer support.
This article contains affiliate links. If you click on them, we may receive compensation which keeps our website alive and helps us bring you to more destinations.