Is it safe for gay travelers to visit Egypt? What are the risks involved and how can these be minimized?
Read about our trip to Egypt as well as our practical safety tips for LGBTQ travelers.
For years we've both wanted to visit the pyramids of Giza and immerse ourselves in the remnants of what was once an incredible Kingdom.
For Seby in particular, visiting Eygpt has always been a lifelong ambition. Since he was a little boy he's been obsessed with Ancient Egypt, carrying an Ankh (the hieroglyphic symbol for 'life') in his wallet to watch over him. He's even decorated his entire left arm and torso with beautiful intricate tattoos of Ancient Egyptian symbols.
However, Egypt is not the most welcoming destination for gay travelers by a long shot. Whilst they don't have an explicit anti-gay law in place, the government and local police find other ways to target and harass the local LGBTQ community even using Grindr to target/arrest gay guys…yes really!
Following our experience traveling as a gay couple in Egypt, we can confidently say it's actually fine…BUT!
And that's one big fat 'BUT' in bold cap italics…
In this article, we explain precisely how we visited Egypt as a gay couple and take you through all the practical safety tips that you should also bear in mind so you can enjoy this magnificent country.
Heads up: We just wanted to let you know that this post contains affiliate links. That means if you book something through one of those links, we'll get a small commission, at no extra cost to you. It helps us keep our blog going – so thank you in advance for your support! ♥
Why visit Egypt?
The first obvious question: "Why on Earth would you want to visit a country that wants to throw you in jail?!"
Well for starters, the allure of Ancient Egypt is strong for many. The Pyramids of Giza are (quite rightly!) a Bucket List must-see for most. Remember, this is a structure that dates back to 2,500 BC for crying out loud!
For us, it was a no-brainer. We had to visit. We needed to see the famous pyramids up close.
Oh, and to throw in a bit of gay herstory into the mix, did you hear the story about the gay tomb? You read right: highly esteemed male royal servants of Pharaoh Niuserre (around 2,380-2,320 BC) were buried together in the same tomb in Saqqara. Their tomb is also reported to have contained several paintings of the two men embracing and touching their faces nose-on-nose – a form of kissing in Ancient Egypt.
This also makes them the first ever recorded same-sex couple in ancient history. Go figure!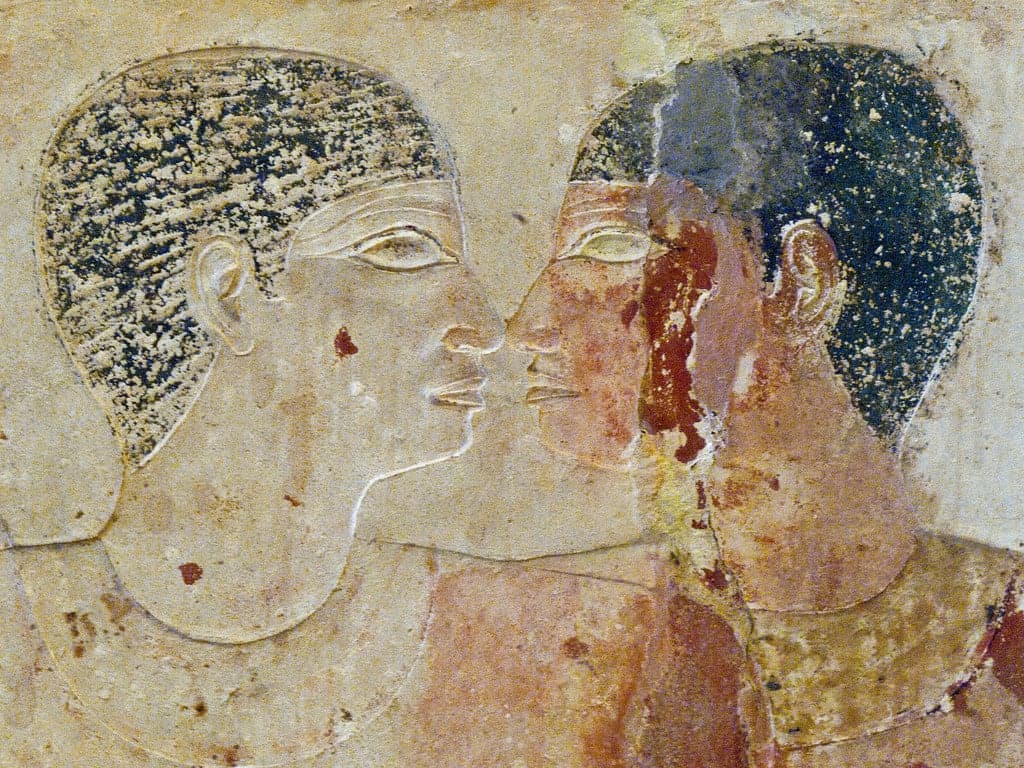 Is it legal to be gay in Egypt?
Surprisingly, and not too dissimilar to the LGBTQ laws of Jordan, Egypt does not have an overt anti-gay law. This took us by surprise when we were getting clued up on the LGBTQ rights of Egypt.
HOWEVER: it's under the morality laws they get you, with a sobering punishment of up to 17 years of jail time coupled with hard labor, fines, and deportation!
Suffice it to say, the LGBTQ community of Egypt is forced underground, as it is in much of the Arab World. And on that note, we've got an interesting article about what we think are the most gay friendly countries in the Arab world, which we recommend checking out.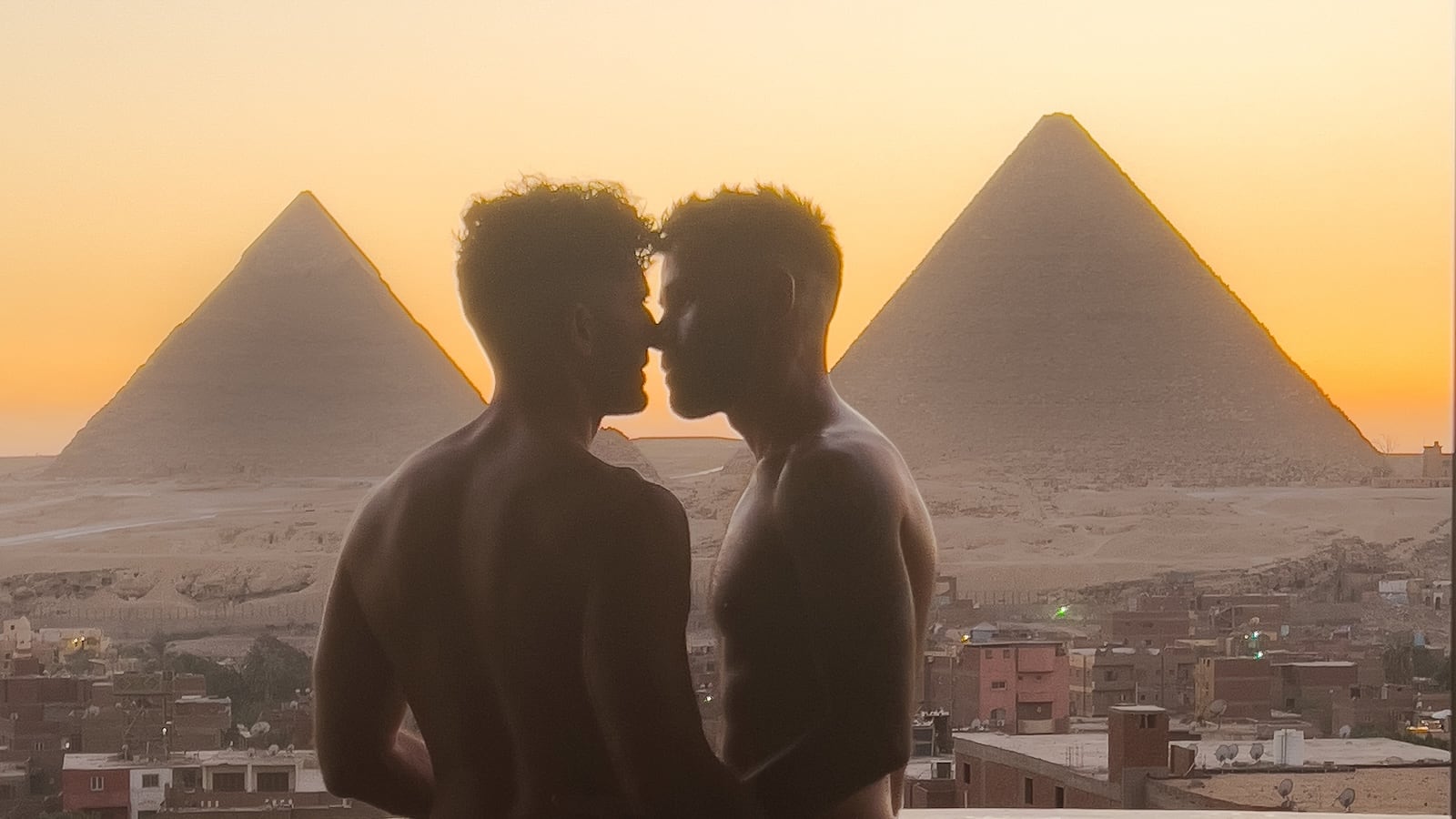 Is it safe to be openly gay in Egypt?
Sadly not.
If you come here with painted nails wearing a cute crop top with short shorts waving a rainbow flag, you'll inevitably run into a few problems. Not that we do that in any place we travel (overtly gay events like Maspalomas Pride an exception of course), but the point here is that in a place like Egypt, you need to accept that you need to go back in the closet, for your own safety.
Put it this way, touchdown at Cairo Airport, you'll open up Grindr to browse, but before you can explore all the headless torso profiles(!), you'll receive a chilling message warning you that the Egyptian police are actively making arrests of gay, bi, and trans people on digital platforms via fake accounts!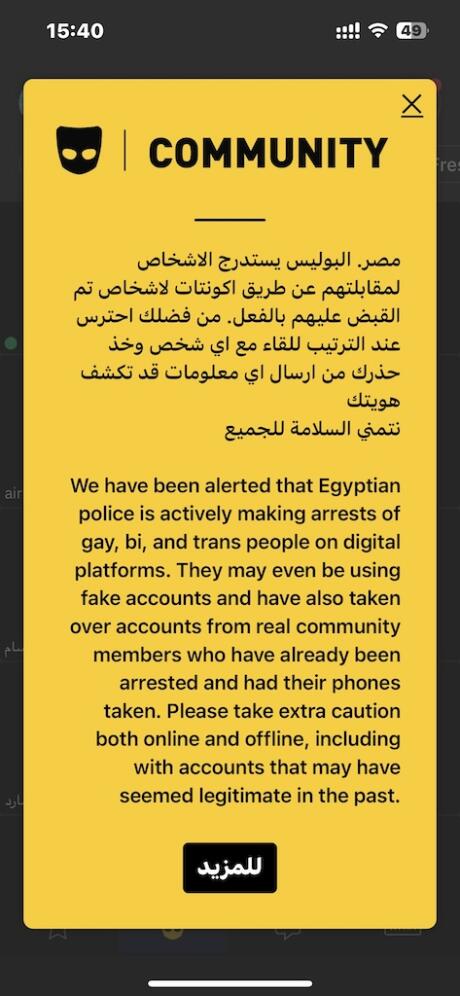 So is Egypt safe for gay travelers?!
It can be…BUT…
The 'BUT' really comes down to the extent to which you're willing to go back into the closet. On the one hand, the police actively target and arrest gay men on Grindr, yet on the other, gay cruises and gay tour companies openly market Egypt!
For our trip, we agreed to keep our relationship to ourselves, avoided all PDAs and whenever we got the inevitable "Are you brothers?" line, we just let them run with that to avoid any complications. We agreed that for this trip we would be nuns: our only foray into the local culture would be the pyramids and nothing else!
Spoiler, we were absolutely fine!
We had no practical problems going in or leaving the country. We had an amazing time discovering Ancient Egyptian culture and were glad we went.
But that's not to say we had a whole heap of s**t to factor in before and after our trip.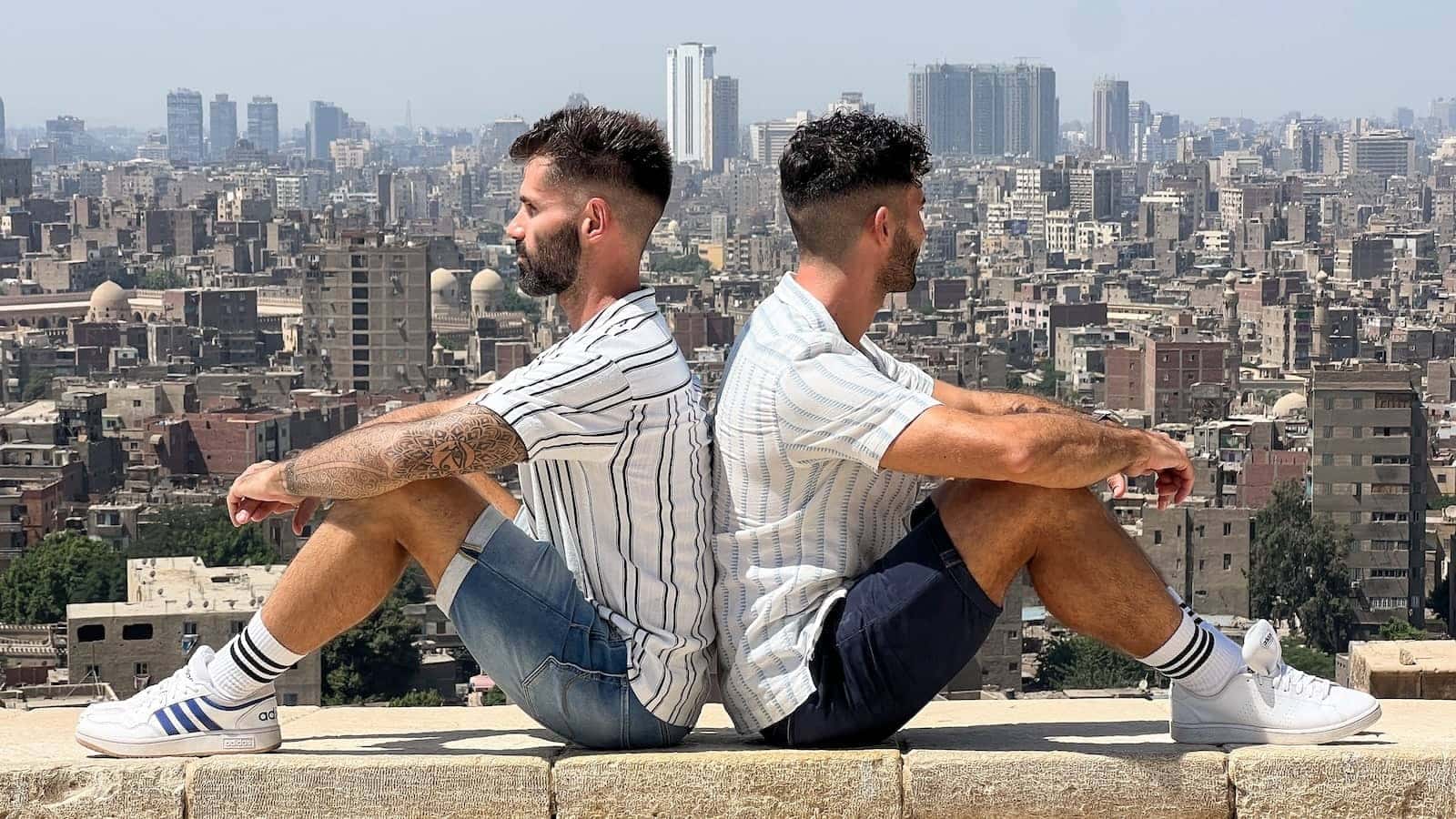 Our safety tips for gay travelers to Egypt
Here is a rundown of all the practical safety tips to bear in mind for your trip to Egypt based on our firsthand experience traveling here as a gay couple but please also check out our detailed Gay Travel page for more vital info.
1. Hire a reputable guide to meet you at the airport
We hired a guide to hold our hand throughout the entire trip. After our Lebanon trip, we were terrified of being stopped and harassed by the Immigration police at the airport so we wanted someone there to hold our hand and guide us through the process. Our guide met us as we got off the plane at Cairo Airport and guided us through immigration, to our car and all the way to the pyramids and back!
Having a local with us helped to alleviate all our safety concerns and also helped us navigate all the many scams that Egypt is so notorious for. It was money well spent!
If you don't want to incur the cost of a tour guide for the duration of your trip, you can simply hire one to meet you as you get off the plane and guide you through the airport experience.
Whilst our guide requested to be kept anonymous, we can confirm we found him by reaching out to gay tour companies like Detours and Out Adventures and asking them for their recommendation for a good gay friendly guide.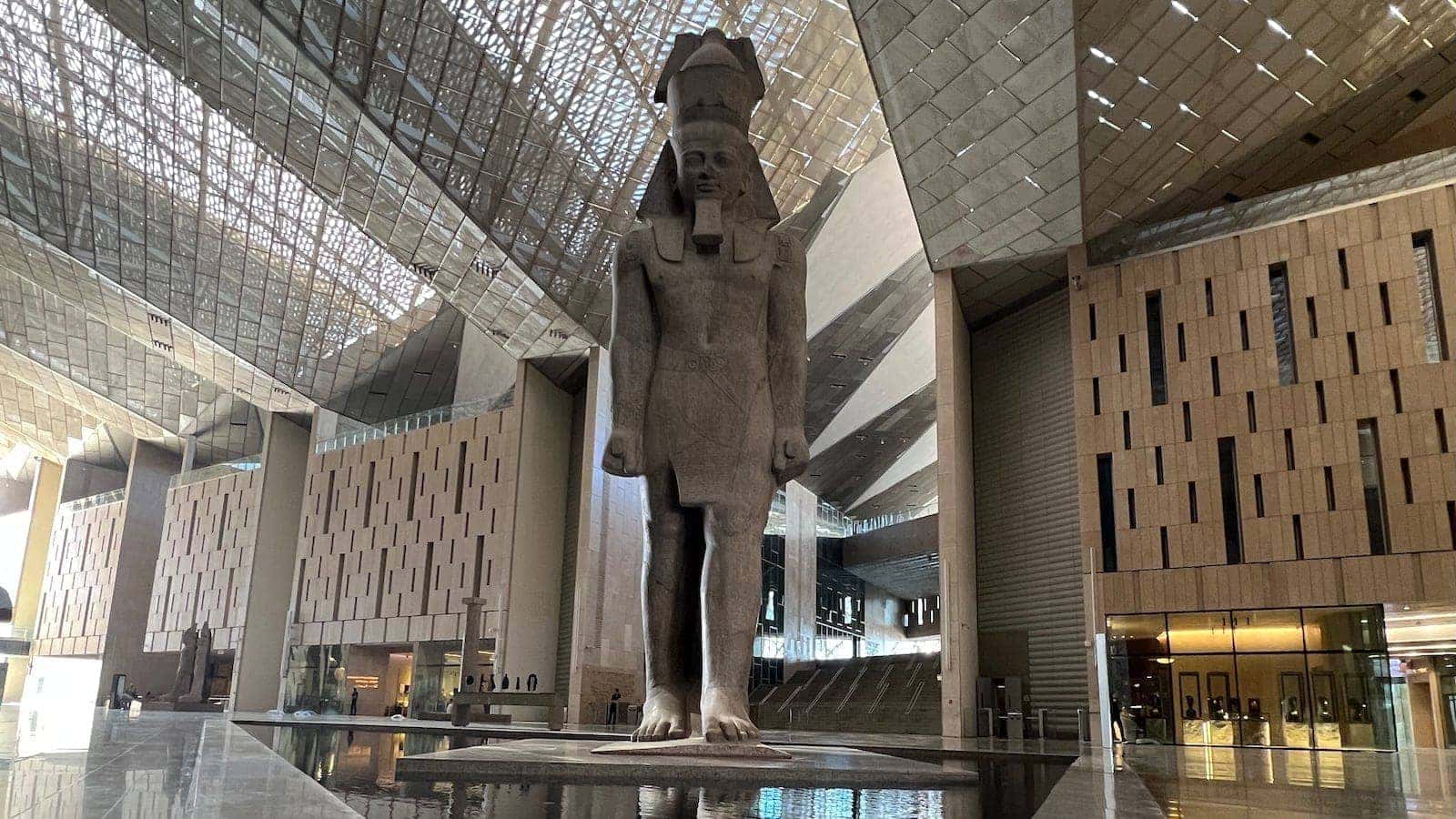 2. Avoid all PDAs!
This goes without saying. It's unfortunate and feels totally immoral. But it's the price we pay to visit the pyramids.
This point was also reinforced by our guide who sent us this sobering list of safety considerations prior to our trip:
"I would like to clarify a few things before the start of the tour to ensure that everyone has a safe and enjoyable experience while travelling through Egypt:

1. Please feel free to do your posts for the blog but it's important that you post them after you leave Egypt.
2. Kindly also ensure that you do not film the guide or driver in any of your posts.
3. Feel free to recommend us to independent travellers but please only send them our details privately.
4. Please ensure that no clear or direct signs, symbols, or flags of LGBTQ are shown in the videos or used in public.
5. Also please refrain from any signs of public displays of affection.

All of these considerations would be greatly appreciated!"
3. Do not post anything online before or during your trip!
The Insta snap of you kissing the Sphynx? Walking around the desert with the pyramids in the background? Save it for when you return home! If you're particularly concerned like we were, you could even consider setting your social media accounts to Private.
In our case, we held back from posting anything about our trip to Egypt until after we'd left. In fact, we set our Facebook and Twitter accounts to 'private' and even blocked this website from being viewed in Egypt.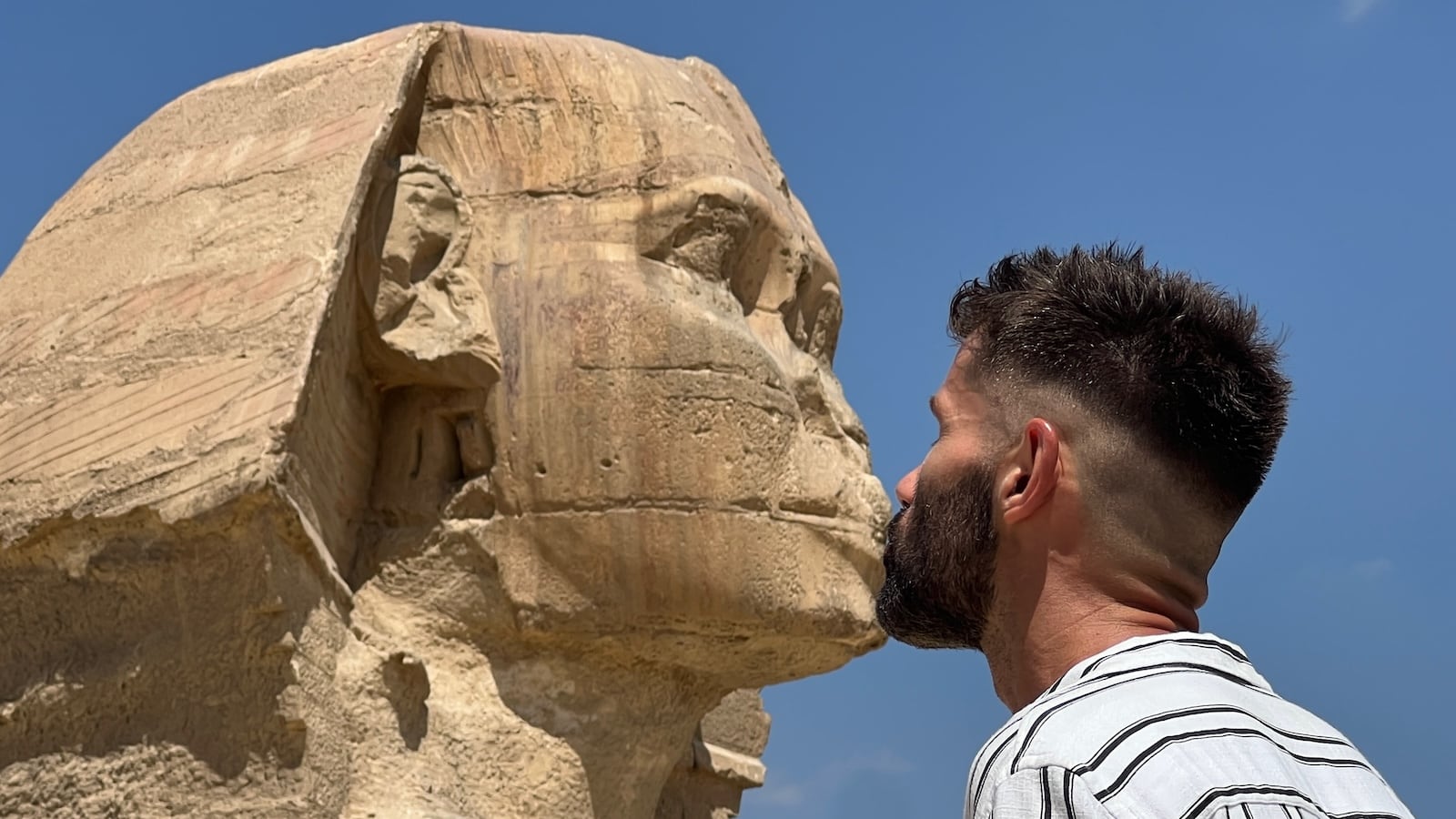 4. Be prepared to jump back into the closet
We stayed in the closet for this trip, acting as 'mates' in public rather than a couple in love. We also agreed to stick to the tourist sites and not bother trying to seek out any of the gay underground world in Cairo.
Overkill? Probably. But following on from our negative experience traveling in Lebanon where we were stopped/blacklisted by the Immigration Police on the way out at Beirut Airport, we were terrified prior to our trip and took every safety precaution under the sun.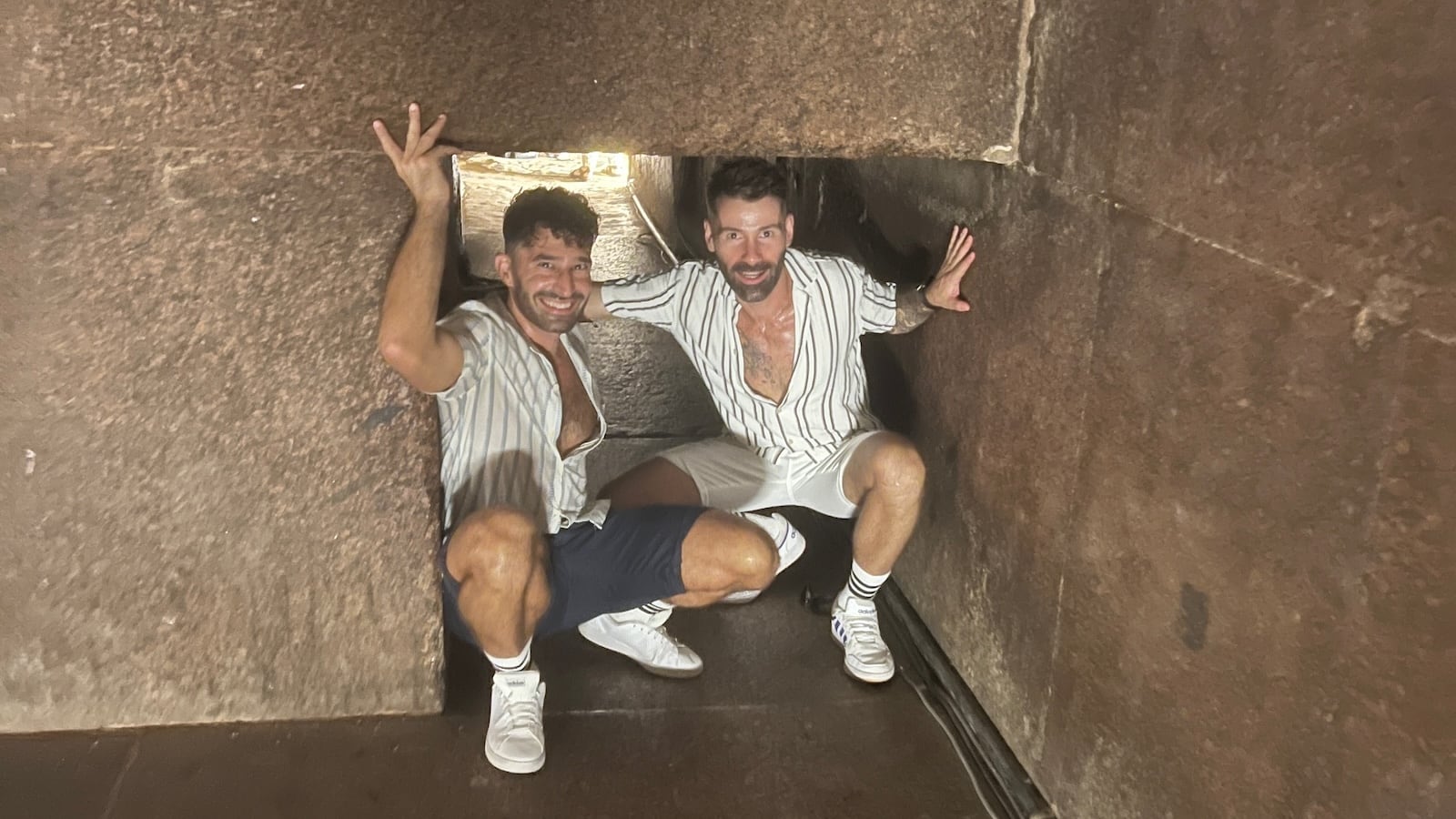 5. Caution when using Grindr
Although Grindr works fine in Egypt and is not blocked (yet!), you should still exercise caution when using it. Although we avoided it altogether for our trip (as I said, we were nuns for this trip!), other gay friends of ours used Grindr to meet local guys and were absolutely fine. They did however confirm they carried out the following safety checks before meeting up with anyone:
use video call to verify the person you're talking to is real
check this against their social media accounts to ensure it's a genuine person
For more tips, we highly recommend reading our article about safety tips when using gay dating apps. In addition, another way to use the Internet, and apps safely and anonymously in Egypt is via a VPN. It does this by encrypting your data so that your ISP can't see what you're doing online and therefore cannot track you.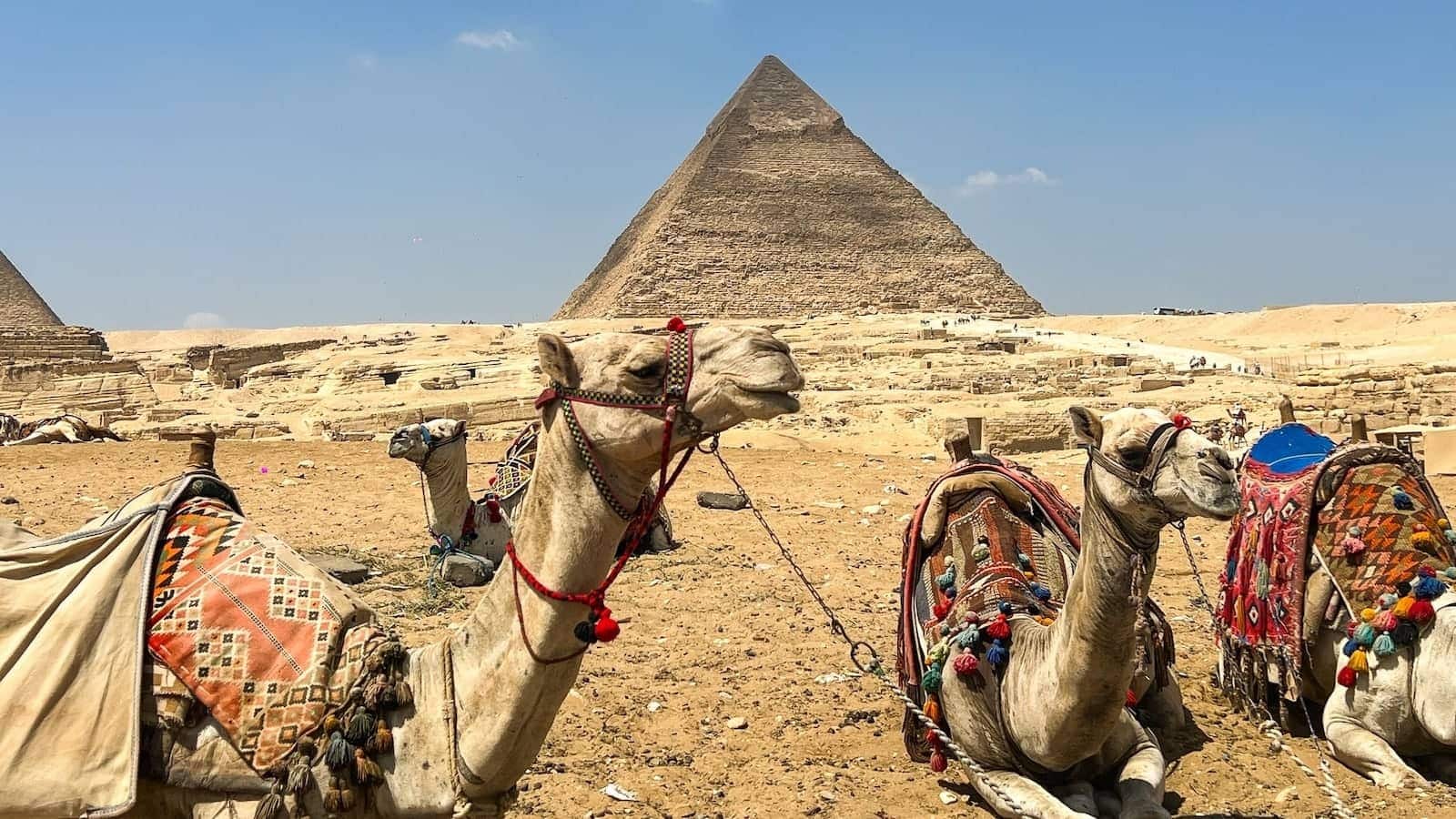 6. Buy some Antinal
Most people will at some stage be hit with 'Mummy's Tummy' aka 'Pharaoh's Revenge' during their trip to Egypt. Much like in India, getting the runs is an inevitability for most travelers! It hit Seby first, and the next day it got me…
From researching various online forums, we discovered Antinal, which you can get from any local pharmacy in Egypt. It works almost instantly and is effective because it fights any foreign bugs in your intestine (which Immodium does not do) whilst also controlling the runs! This magic pill helped minimize disruption to our tour.
Our pleasure!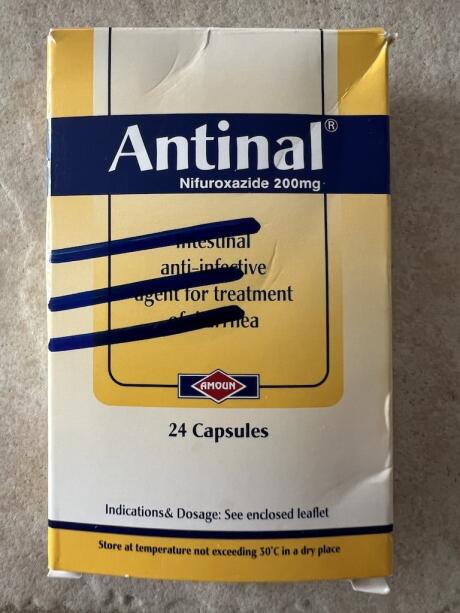 7. Apply for an Evisa beforehand
The Egypt visa is easy to get. We advise applying for it before your trip to save time when you arrive. But most importantly, if (like us) you have any worries about being rejected entry, applying for your visa beforehand gives them the chance to 'review' your name and your online profile so that they can reject you outright there and then!
In our case, we (thankfully) got our Evisas approved within a few hours of applying.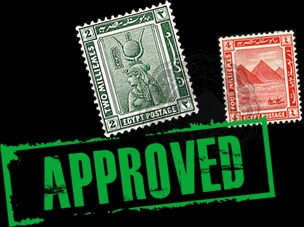 8. Save the details of your local Embassy
This advice goes for any travel to countries with dodgy LGBTQ laws: store the details of your local Embassy in the Notes app of your phone including the number and contact person(s) for help in an emergency if you're arrested. Some Embassies will even have an online process to deal with such emergencies.
In my case, I had the British Foreign Office's Emergency Help link saved in my phone, as well as their Arrest of British Nationals in Egypt Guidance Notes, which includes vital practical information.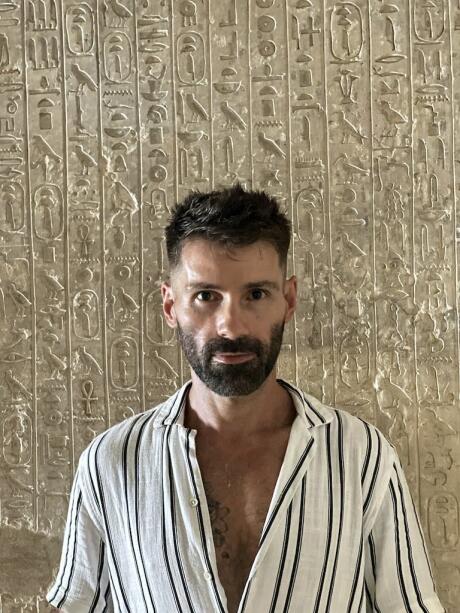 9. Get a SIM card when you arrive
A generic practical tip, but one that we cannot stress how important it is. Having Internet access and the ability to make an emergency phone call is crucial, not to mention being able to use apps like Google Maps to navigate your way around.
SIM cards are inexpensive and readily available at Cairo Airport. Just get one whilst you're waiting for your luggage to arrive.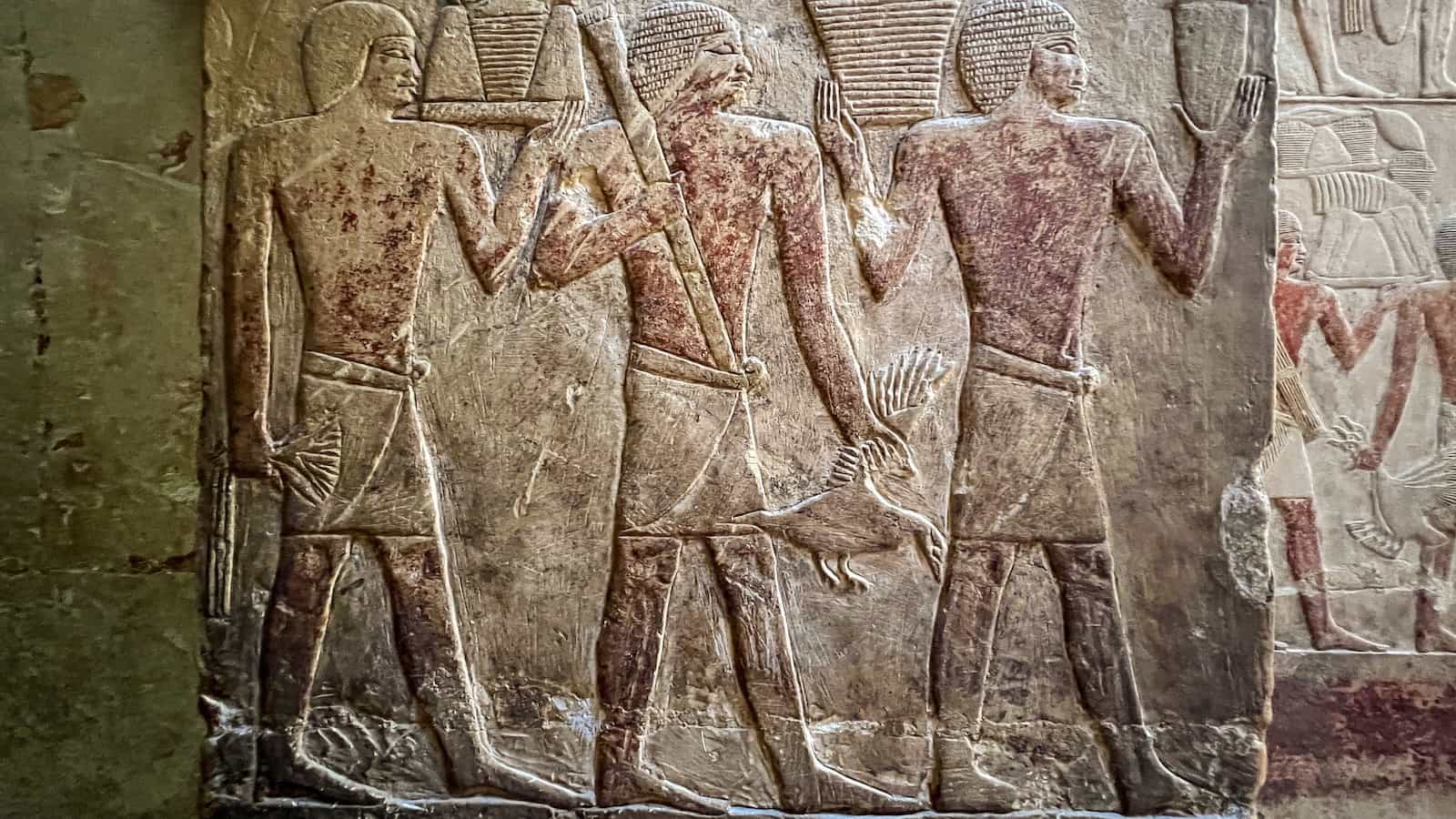 Are there any gay tours in Egypt?
Thanks to the allure of the pyramids and a cruise on the Nile, Egypt has a whole heap of gay tour companies offering gay tours. We list some of the best ones here:
1. OutAdventures – Egypt Nile River Cruise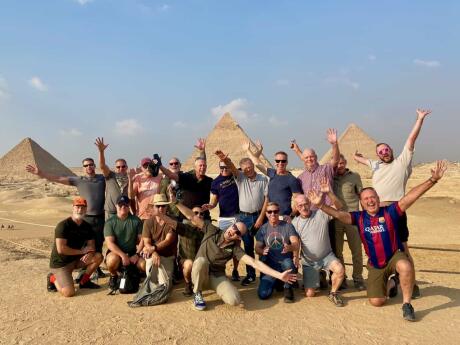 Experience 7,000 years of history on this gay Egypt river cruise! Prepare to feel like a pharaoh aboard our first Nile River gay cruise. The adventure begins with an extended weekend in chaotic Cairo led by an Egyptologist (yes, it's a thing!) as you journey back to the ancient world. He'll tour you around the Great Pyramids of Giza, regale you with legends of the benevolent Sphinx, and even usher you inside the tomb of Khnumhotep & Niankhkhnum – Egypt's likely openly gay governors. For the latter half of the journey, you'll board a luxurious cruise with other travelers and gently glide down the lush Nile River. Expect extraordinary onboard meals, exceptional amenities, a glistening pool, and fascinating tours of the temples and treasures lining the Nile's banks.
Claim an exclusive $150 off this tour by quoting NomadicOA when booking!
---
2. Brandg Vacations – Enchanting Egypt gay tour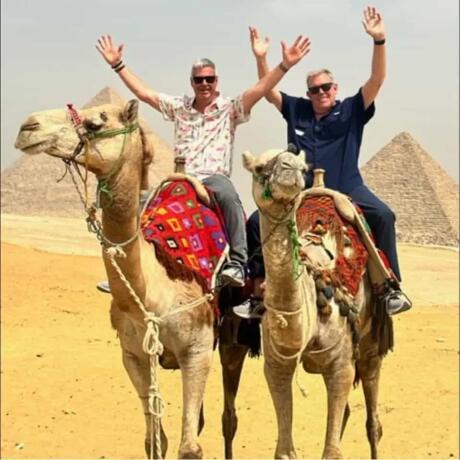 An inclusive, all-LGBTQ+ journey beginning in Cairo and culminating with a spectacular Nile River cruise from Luxor to Aswan. This great land's ancient past lives on in its majestic monuments and relics created by one of the most impressive civilizations history has seen. This rich history has created a tapestry of cultural and archaeological treasures unmatched anywhere – so much so that the country is home to an estimated third of the world's antiquities. Ply the mighty Nile on the luxurious Sanctuary Nile Adventurer as it flows through the heart of Egypt. It is widely regarded as one of the best boutique ships on the Nile, and named one of National Geographic's 'Journeys of a lifetime'. The ship has been decorated in a modern, comfortable style and provides a taste of genuine 5-star luxury on a timeless river.
Claim an exclusive 5% discount by quoting NOMADICBG when booking!
---
3. He Travel – Gay Egypt Cultural Tour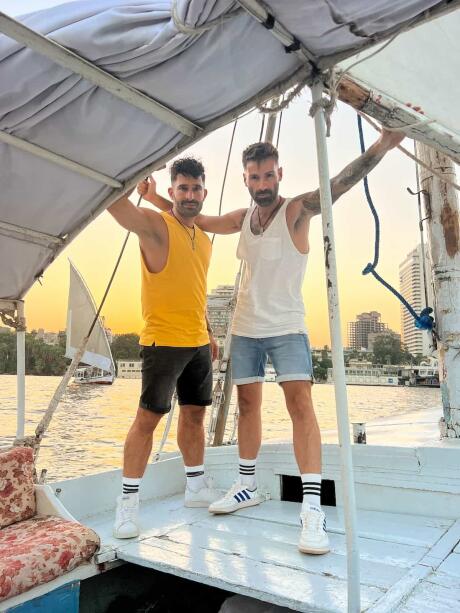 On this gay Egypt cultural tour, you'll be offered an intimate experience for inquisitive travelers who wish to delve deeply into the history of civilization. This tour starts with two nights in Cairo as a base to explore the pyramids in Giza. From Cairo, you'll fly to Luxor where you'll board the ship. For one glorious week, you'll cruise slowly on the Nile between Luxor and Aswan in the privately chartered, historic paddlewheel steamer. Each day you'll go ashore to visit major archeological sites including the Karnak and Luxor Temples, the Valley of the Kings in Western Thebes, and the splendid temples of Esna, Edfu, and Kom Ombo. The tour concludes with 2 nights in a deluxe hotel in Cairo.
Claim an exclusive 5% discount by quoting NOMADICHe5 when booking!
---
Other prominent gay tours to check out include Detours 10 Days Egypt and Atlantis gay cruise (which includes a Port Said stopover).
Are there any gay bars or clubs in Egypt?
Short blunt answer, nope! There are none.
If a place dared call themselves 'gay' or 'gay friendly' they'd be put out of business straightaway! That doesn't mean they don't exist. Like most places with anti-gay laws, there will always be an underground gay scene, which you have to work to discover.
For our trip, we agreed we would just not bother with any gay partying here, base ourselves in Giza, enjoy the pyramids, and save all gayness for later. However, friends of ours who've also visited told us they used Grindr (with caution, please – see above!) to connect with gay locals, have some fun(!), and also discovered a few gay parties at various locations.
In terms of gay friendly bars, the best advice from locals was to stick to bars of international chain hotels like the Hyatt Regency or the Marriott. For gay friendly clubs, local gay Egyptian followers on our Instagram told us to stick to classy high-end places like the Cairo Jazz Club and the 707 Club Cairo.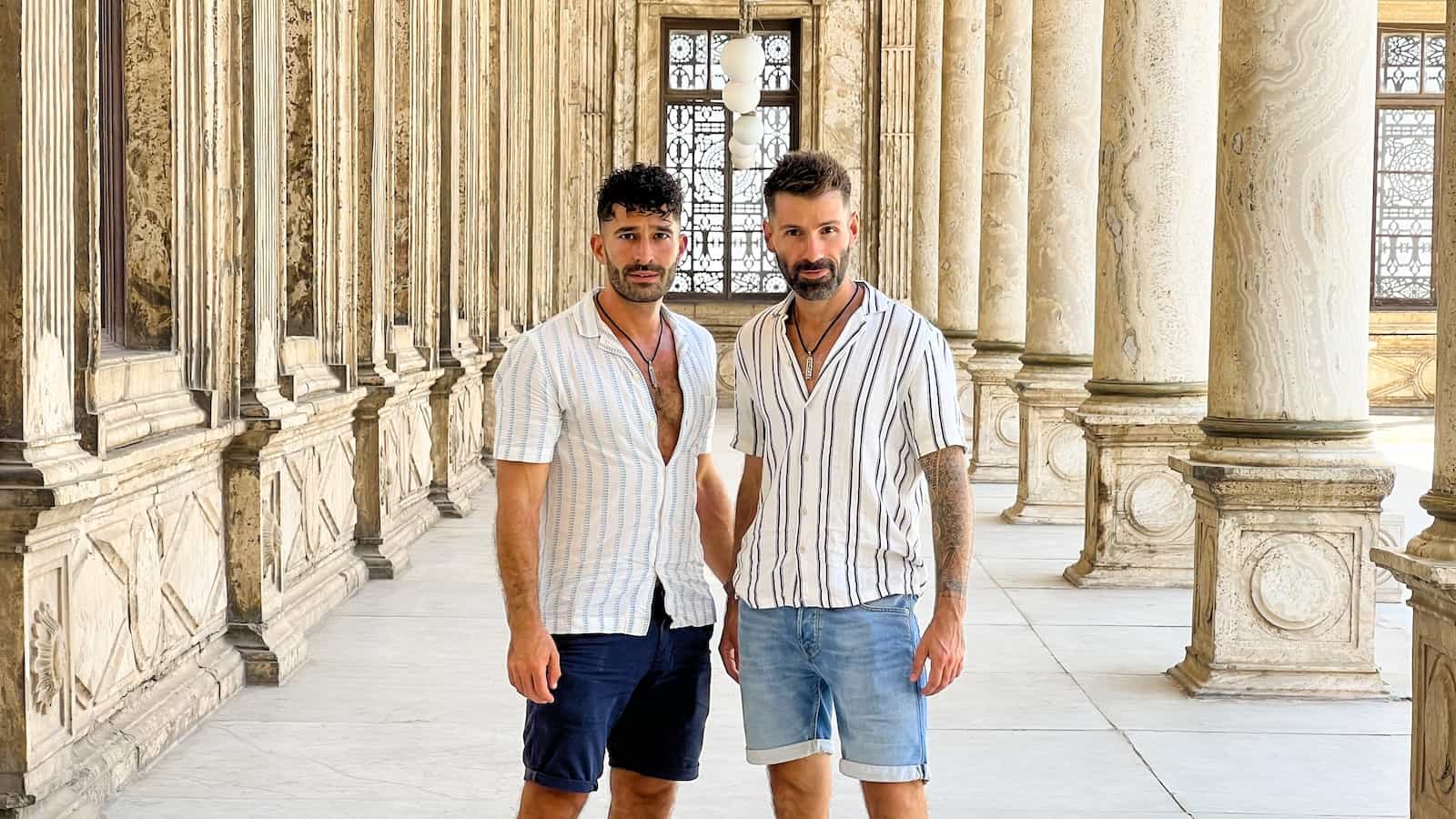 Are there any gay friendly hotels in Egypt?
There are no gay hotels in Egypt…obviously!
But book any of the luxury international hotels like the Cairo Marriott Hotel, the InterContinental Cairo Semiramis, the Ramses Hilton, the Grand Nile Tower, Hyatt Regency, and you'll be just fine. No eyebrows raised here when two men check in asking for a double bed.
But if you prefer a place with more privacy, where you'll feel more comfortable, say, to bring an overnight guest, then Airbnb is your friend! On that note, we were pleasantly surprised to find a handful of gay listings on Misterbnb, particularly in the Madinaty region of New Cairo!
STAY WITH A GAY LOCAL
Misterb&b is the Airbnb equivalent for the LGBTQ community. Unlike on Airbnb, you know your host is gay, voiding any nasty surprises when you check-in. It is also a great way to meet gay locals and discover the underground gay scene. Click below to get 10 € (or $10) off our first booking.
Is it moral for gay travelers to visit Egypt?
That age-old question that has haunted us since the inception of Nomadic Boys…
"Why should I spend my hard-earned dollars on a country that wants to throw me in jail?"
It's a tough one. A question that we kept asking ourselves when we started Nomadic Boys many years ago. The immediate obvious answer is that by not visiting, you're only really harming yourself. You're stopping yourself from enjoying something so impressive as the pyramids. And in fact, the Egyptian Government wants you to stay away! By going, you're doing the exact opposite of what they want.
Most importantly of all, the only way to achieve progress is by visibility and taking proactive action. By ignoring or 'boycotting' Egypt, the only people you harm are local gay friendly businesses who would have profited from your custom, not to mention the local LGBTQ community who now more than ever would benefit from positive visibility.
But it is ultimately a personal decision and an important ongoing conversation that must continue!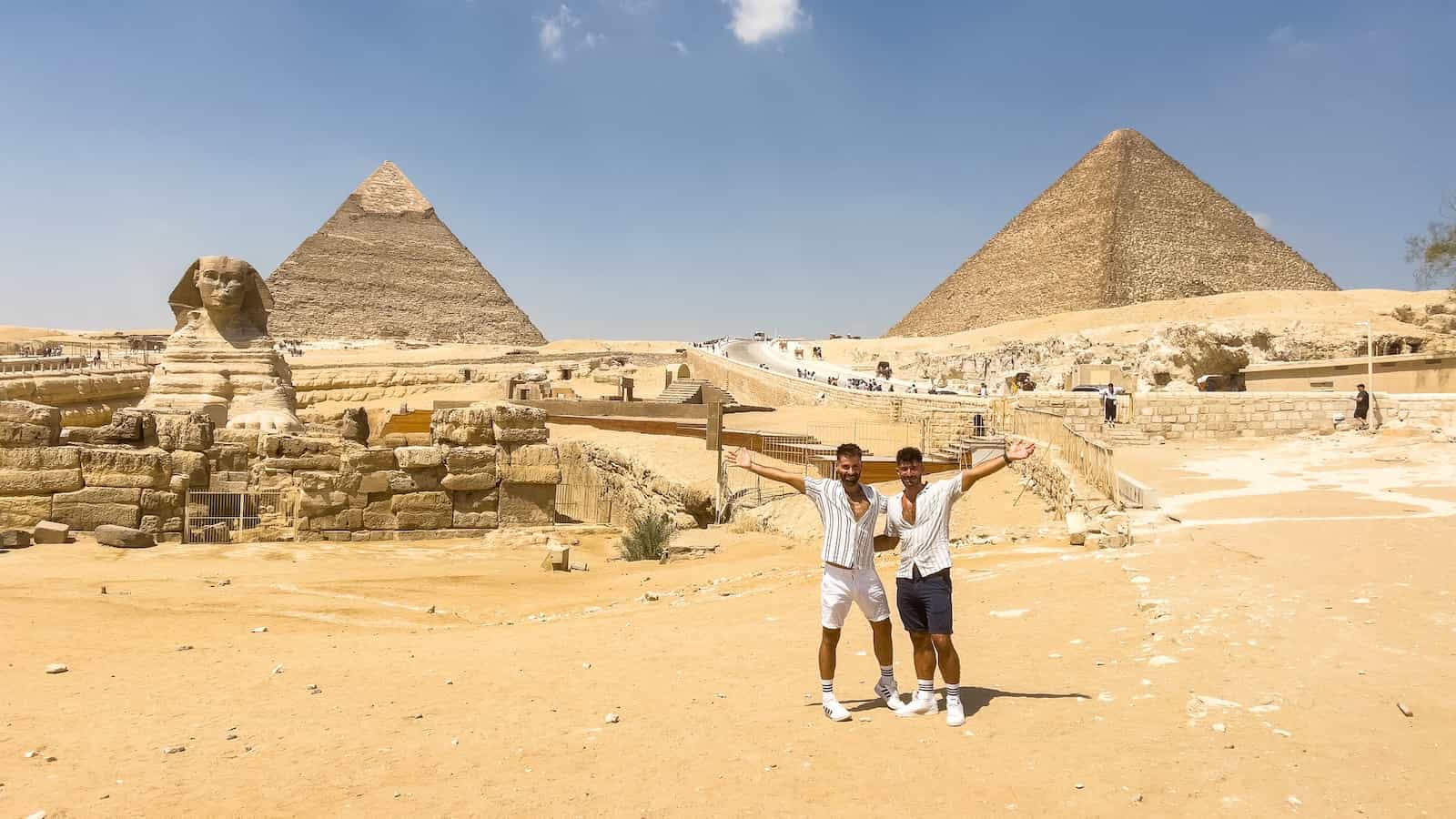 Plan your trip to Egypt
We've put together some handy hints and tips to help you plan your own trip to Egypt. Read on to find out everything the gay traveler should know before they go.
How to get there: Most visitors to Egypt either arrive by flying or stopping off at Port Said on a cruise. If you will be flying into Egypt then you'll most likely arrive at Cairo International Airport or Luxor International Airport. Downtown Cairo can be reached from the airport via a shuttle bus or the metro and while the bus is cheap, it does take at least an hour. We personally recommend organizing a private transfer ahead of time, so that an English-speaking driver will be waiting to drive you directly to your accommodation without any stress.
---
Visa requirements: Most visitors to Egypt will need a visa in order to get into the country, but many nationalities (including citizens of the US, UK, Australia, and Canada) can apply online for an e-visa. Make sure you organize your e-visa well ahead of your travel dates!
---
Getting around: There are bus and train networks within Egypt, although these can be very confusing (and more expensive) for foreigners just visiting the country! Your best bet for getting around, especially as a gay traveler, is to join a gay tour so that transport within the country is organised for you. Remember to check out the gay tours we recommended earlier in this post!
---
Travel insurance: We never travel without travel insurance and urge all our readers to do the same. You never know when something might go wrong while you're traveling, either with canceled flights, lost luggage, illness or injury. We've been using Heymondo Travel Insurance for years and are very happy with their level of service and affordability. It's also really easy to make a claim online if something does end up going pear-shaped.
---
Vaccinations: The CDC recommends that all travelers to Egypt should have received routine vaccinations for things like measles, mumps, chickenpox, Covid-19, etc. You should also ensure you are vaccinated against rabies, typhoid, Hepatitis A and Hepatitis B and possibly polio. Make sure you also check with your local doctor or travel nurse before heading to Egypt.
---
Currency: The currency used in Egypt is the Egyptian pound, which is often written as E£. $1 converts to around E£30.90, £1 is worth about E£38.29 and €1 converts to about E£33.19
---
Tipping culture: Tipping is customary in Egypt, particularly for service workers who rely on tips to complement their income. You don't need to tip much, especially as the Egyptian pound is quite weak compared to other currencies. Basically, if you received good service, you should tip something. Check out this guide for more info on tipping in Egypt.
---
Internet access: Free Wi-Fi is available in many places in Egypt, particularly in hotels, restaurants and cafes. If you want to ensure you will always be able to get online, or want to connect more than one device at a time, then you can rent a portable Wi-Fi device and have it delivered right to your hotel!
---
Online privacy: As we've mentioned, while you can use gay dating apps like Grindr in Egypt, you should definitely exercise caution. You might also like to organise a VPN to ensure your online activities are as private and protected as possible while you're in the country.
---
Accommodation: We always come back to Booking.com when looking for the best accommodation and that's no different in Egypt! We do recommend sticking to 'big-name' hotel chains for gay travelers to Egypt and don't forget to check out Misterbnb for some gay Airbnb-type options as well.
---
Sightseeing and adventure: If you're visiting Egypt independently of a tour then GetYourGuide is the best place to find fun activities and excursions during your trip. They have many different options and it's very easy to book online. Plus, their online service is excellent and available 24/7.
---
When to visit: The best time to visit Egypt is definitely during the "winter" months of October – February as the temperatures are not too extreme but still quite warm and you may even need a light jacket at night! This is also the high season though, so prices may be more reasonable during spring (March – May) and fall (September). Just avoid June – August unless you're already used to sweltering heat!