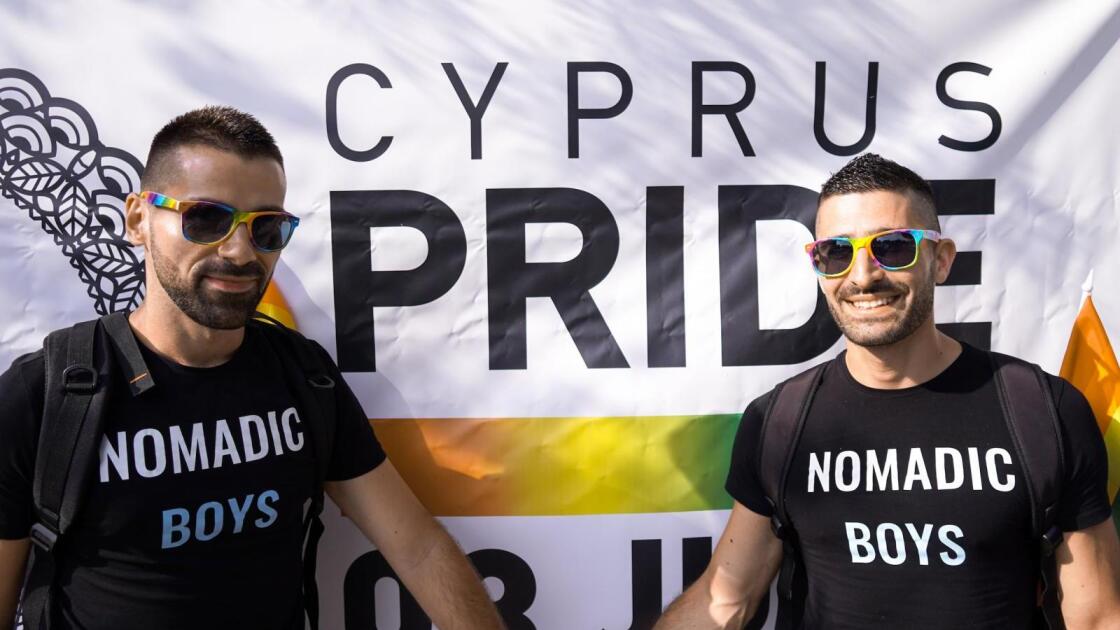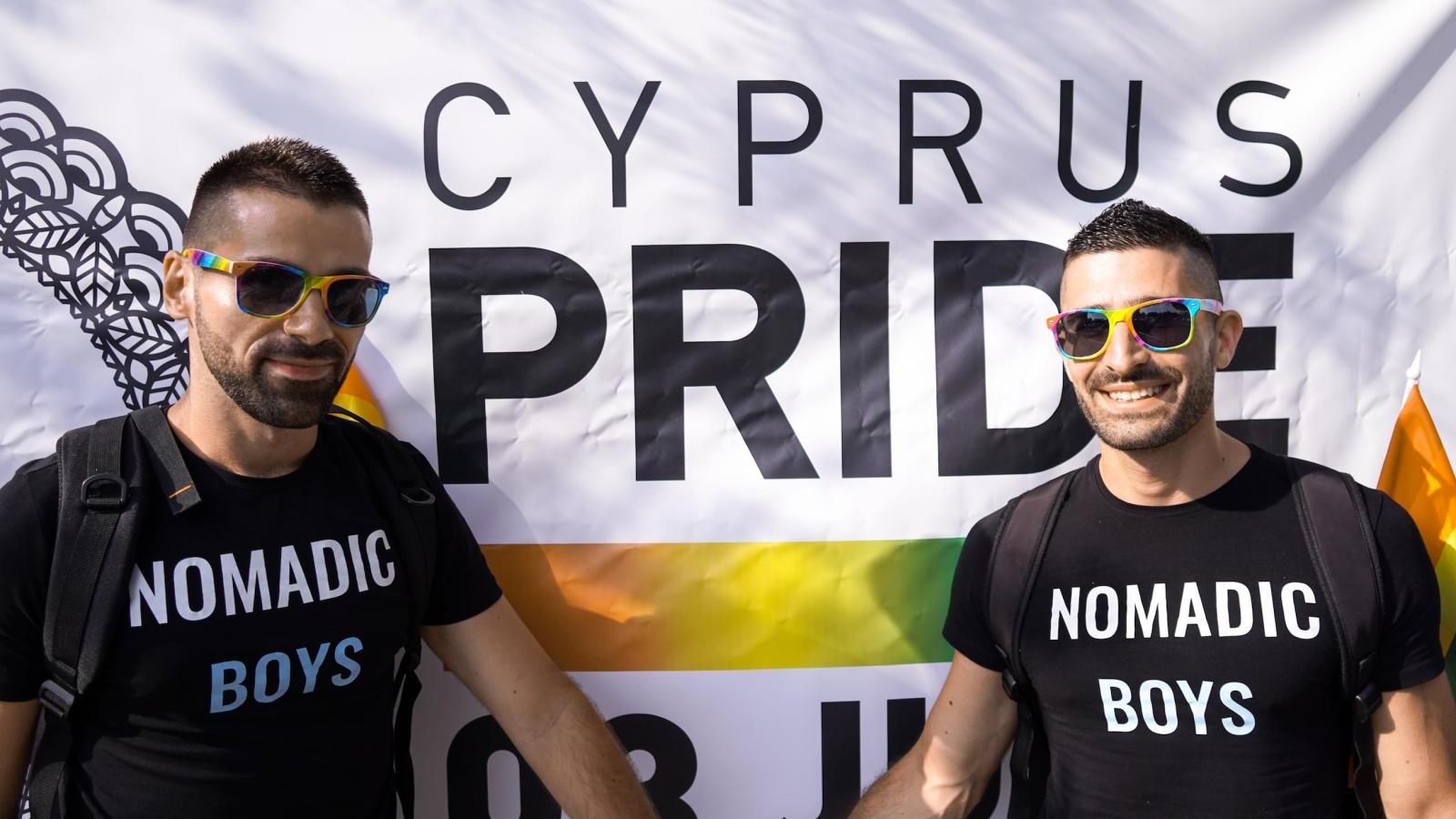 "You say poushti like it's a bad thing"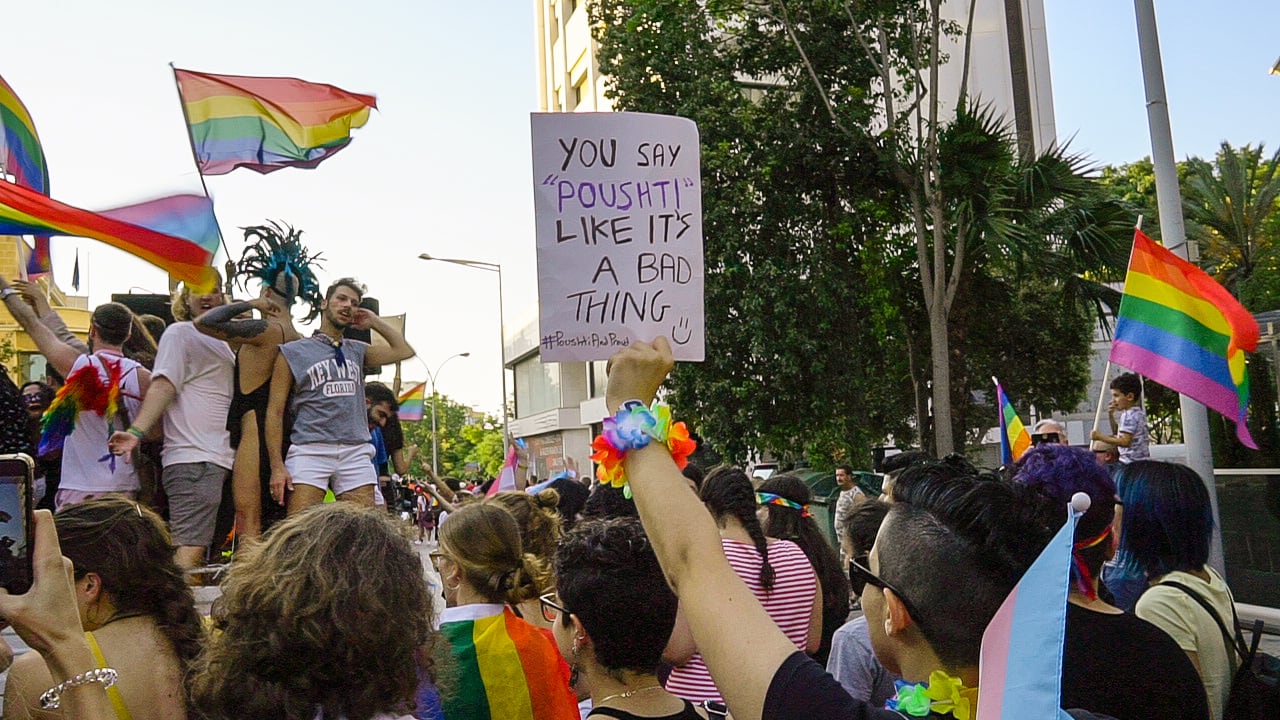 …so said one of the many banners at the Cyprus Gay Pride parade in Nicosia.
In everyday Greek, "pousti" (or "poushti" when you say it with a Cypriot-Greek accent) means "poof" or "fag", and is usually used in a derogative way. For Stefan growing up in a Greek-Cypriot society across London and Cyprus, relatives would use it in a sort of "act like a man" type of way, like "don't be a pousti!"
Let's just say that Greek society growing up wasn't one of the most gay friendly in the world! Fast forward to 2019 and oh my god look how far the country has evolved! Cyprus now not only has an array of LGBTQ friendly laws in place, it has a gay pride parade taking place every year since 2014, which is supported by the government, with thousands of people.
We love attending the Cyprus Pride in Nicosia!
DON'T MISS OUT!
Join our newsletter
Subscribe now to receive in-depth FREE travel guides, along with inspiring stories, savvy planning tips, and exclusive discounts on gay tours.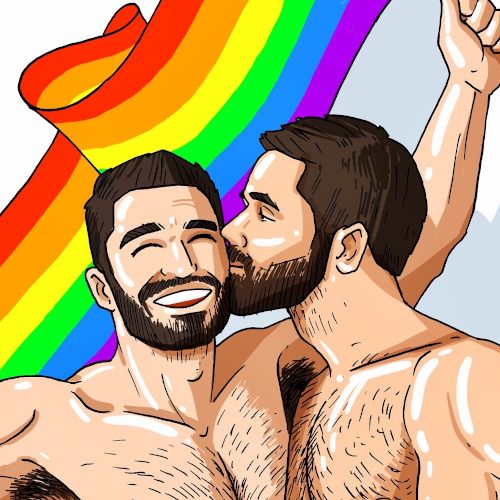 LGBTQ rights in Cyprus
Cyprus traditionally has been a very socially conservative society, dominated by the Greek Orthodox Church, which commonly expresses anti-LGBTQ comments. Despite this, Cyprus continues to evolve with its LGBTQ rights:
1998: same sex sexual activity was legalised in the South (still illegal in the North)
2002: age of sexual consent equalised to 17 years old
2004: Cyprus joins the EU and introduces anti-discrimination laws, but only in employment
2011: the "Accept-LGBT Cyprus" NGO is established
2013: general anti-discrimination laws introduced (like hate speech)
2014: First Cyprus Pride held in Nicosia
2014: Northern Cyprus legalises same sex sexual activity
2015: Civil union laws introduced for same-sex couples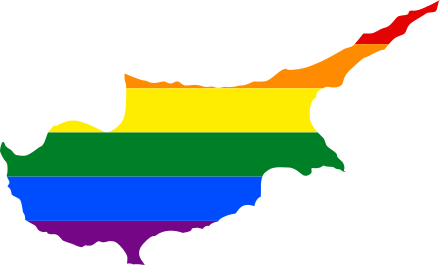 Moving forward:
Transgender rights: in November 2017, President Nicos Anastasiades met Accept-LGBT Cyprus to discuss issues concerning transgender rights. As a result, a bill to allowing transgender people to change their legal sex is currently being drafted, with the support of not only the President but also the Justice Minister.
Society opinion: a survey carried out by Accept-LGBT Cyprus in February 2014 found that 53.3% of Cypriot citizens thought that civil unions should be made legal.
Gay marriage: same sex marriage laws are still not in place in Cyprus
Gay adoption: not possible for gay couples, but possible for single persons.
Army ban: there is a ban on gays serving in the Cypriot army.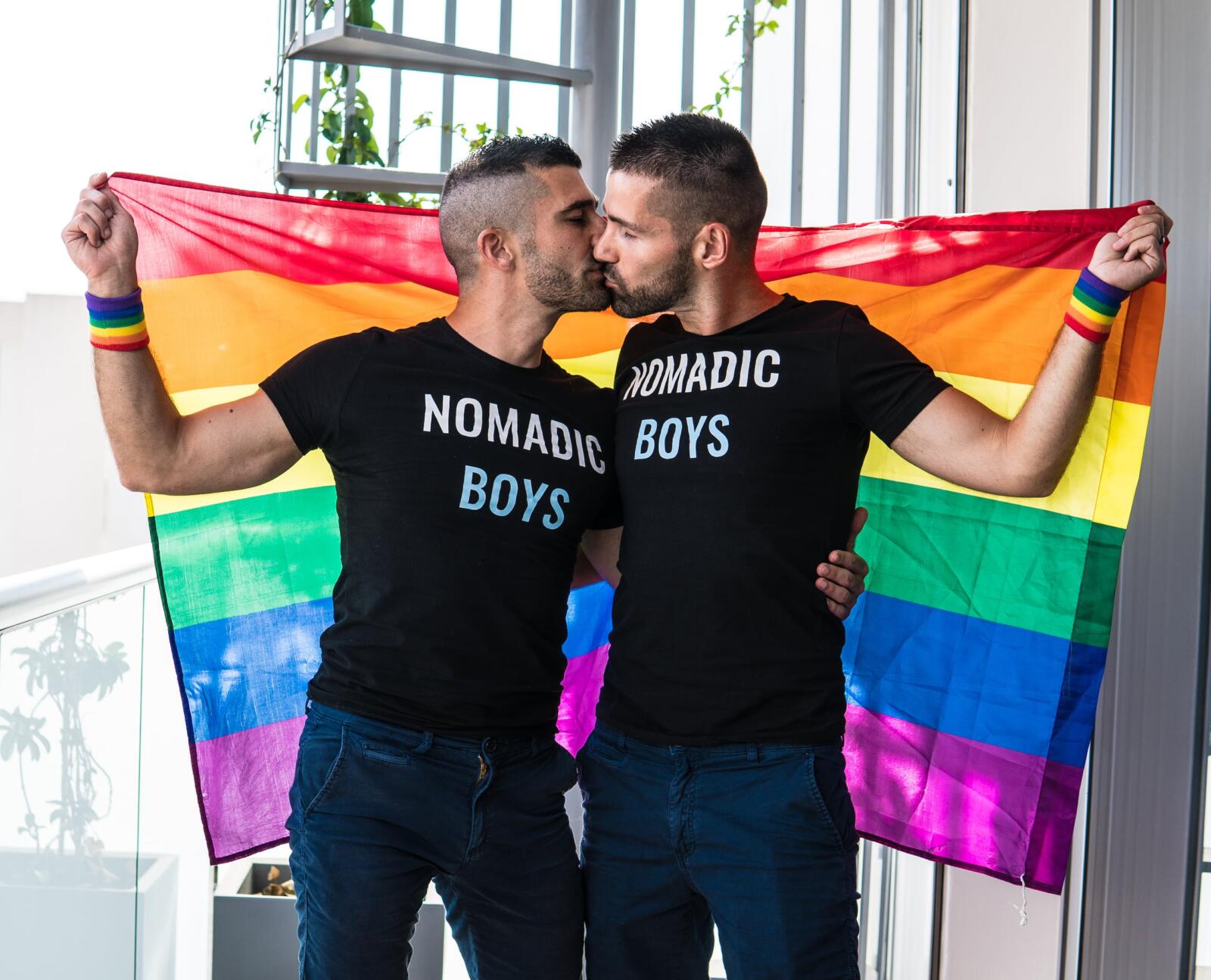 Cyprus Pride: a history
Let's just put things into perspective here. Cyprus Pride is never going to rival the Prides of Madrid, New York or Sāo Paulo, which attract several million people. We're talking about a tiny country with a population of around 1 million people. So having several thousand people turn up every year to march in the Cyprus Pride is a pretty big deal and should be celebrated!
The first Cyprus Pride in 2014 was organised by the excellent Accept LGBT Cyprus NGO, the only officially registered organisation in Cyprus dealing with LGBTQ rights. They only expected a few hundred people to turn up, but had a turnout of almost 5,000, with massive support from the former President – George Vasiliou. They also had international pop star Anna Vissi perform and march in the parade (she is huge in Cyprus, nicknamed "the Greek Madonna").
Since 2014, Cyprus Pride has gone from strength to strength. It continues to take place every year, with support from both the government and Cypriot society.
It is with immense pride that we attend Cyprus Pride every year!
Our gay Pride in Cyprus
We came along dolled up up in full rainbow paraphernalia – flags, wristbands, sunglasses and more.
The schedule for each Cyprus Pride follows a similar structure each year. It takes place in the Municipal Gardens of Nicosia, which is a large green space. It starts at 3pm with activities for children, then the parade starts around 5:30pm. Before the parade begins, Cypriot politicians give speeches in support of the LGBTQ community, and local Cypriot celebrities perform. This year we had Eurovision star, Eleni Foureira, who performed her huge hit song, "Fuego".
The Parade took us around the main streets of central Nicosia, then back to the Municipal Garden where there were more performances along with live music. This was our favourite part. We loved the fun, chilled party atmosphere in the park, with everyone getting on as one big happy LGBTQ family:
As we said, don't come to the Cyprus Pride expecting huge parades like the ones you see at the Fierte gay pride of Montreal, or the gay pride of Puerto Vallarta. But do come here knowing you are supporting our small LGBTQ community, which has made huge leaps in Cypriot society, and continues to do so.
When is the next Cyprus Pride?
There are in fact two that take place:
1. Northern part of Nicosia: takes place on the Turkish occupied side of Nicosia in May to coincide with the International Day Against Homophobia, Transphobia, Biphobia (IDAHTB).
2. Southern part of Nicosia: takes place in June on the Greek-Cypriot side of Nicosia at the Municipal Garden.
Both events are beautifully organised by "Accept-LGBT Cyprus", who don't discriminate between Turk or Greek, and incorporate both in their rainbow logo. For the most up to date information, check out the Accept website.
DON'T MISS OUT!
Join our newsletter
Subscribe now to receive in-depth FREE travel guides, along with inspiring stories, savvy planning tips, and exclusive discounts on gay tours.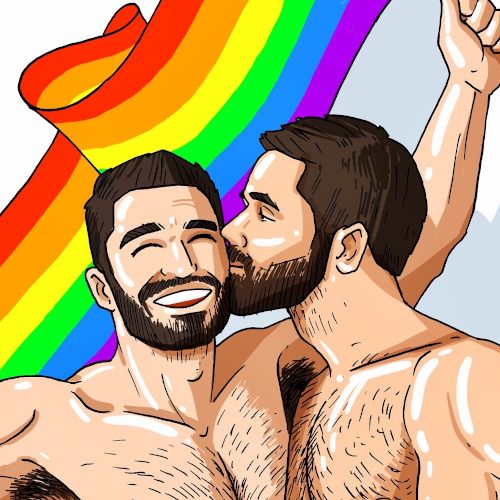 Happy travels are safe travels
We recommend you always take out travel insurance before your next vacation. What happens if you suffer from illness, injury, theft, or a cancellation? With travel insurance, you can have peace of mind and not worry. We love World Nomads travel insurance and have been using it for years. Their comprehensive coverage is second to none and their online claims process is very user-friendly.
STAY WITH A GAY LOCAL
Misterb&b is the Airbnb equivalent for the LGBTQ community. Unlike on Airbnb, you know your host is gay, voiding any nasty surprises when you check-in. It is also a great way to meet gay locals and discover the underground gay scene. Click below to get 10 € (or $10) off our first booking.
---