In this article, we rank the gayest cities in the USA based on the size of the LGBTQ population, the number of gay neighborhoods, queer events, and historical records.
America: Land of the Free and Home of the Gay!
Since the United States only legalized gay marriage in 2015, it's easy to assume that the entire country falls on the conservative side of the social scale. However, that could not be farther from the truth. Like other countries we've had the pleasure of visiting during our years of worldwide expeditions, America is one of those places where you can fully express yourself almost everywhere you go.
A sizable chunk of the citizens of this vast, all-encompassing melting pot approve of LGBTQ relationships (although, sadly, a large number really don't!), which means that gay America can be found in every city, whether big or small.
That being said, there are obviously some places that are far more welcoming than others. Now, with so many gay vacation destinations within the US, we thought we could make things a lot simpler for our fellow gay adventurers by composing this detailed list of the gayest cities in America.
By examining a thorough mixture of facts, including the size of the LGBTQ population, the configuration of their queer neighborhoods, the number of pride events taking place annually, and any vital historical records concerning the community, we've created a long list that will not disappoint!
So, don your stars and stripes and prepare to embark on a countrywide expedition across the sweet Land of Liberty!
15. New Orleans – Louisiana
Searching for a little extra decadence in your life? Looking to awaken your senses? Then, I'm thrilled to inform you that you can stop your expedition! New Orleans, Louisiana, is here to deliver everything you could ever want from a gay city.
To start with, their pride events go above and beyond the norm, exceeding all expectations and preconceived notions. In February the city hosts the Mardi Gras Bourbon Street Awards AKA one of the most famous drag queen contests in all of America! And while they have your standard Pride in June, the real celebration to anticipate is the 6-day Southern Decadence in September.
While you can certainly find gay hangouts anywhere in the city, the best place to stop will be the Lavender Line, which intersects St. Anne Street and Bourbon Street. There are at least three iconic gay bars worth visiting during your trip to this epicenter of all things Southern culture: Cafe Lafitte in Exile, Bourbon Pub, and Parade and Oz.
To give you a quick rundown on each, Cafe Lafitte is the oldest continuously operating gay bar in the United States. Meanwhile, Bourbon Pub is one of the most popular gay clubs in the city, and Oz is a massive club that stays open twenty-four hours on Mondays and Tuesdays.
If you haven't picked up on it by now, then I'll say it straight out: New Orleans is not for the faint of heart! Be prepared to party as you have never partied before.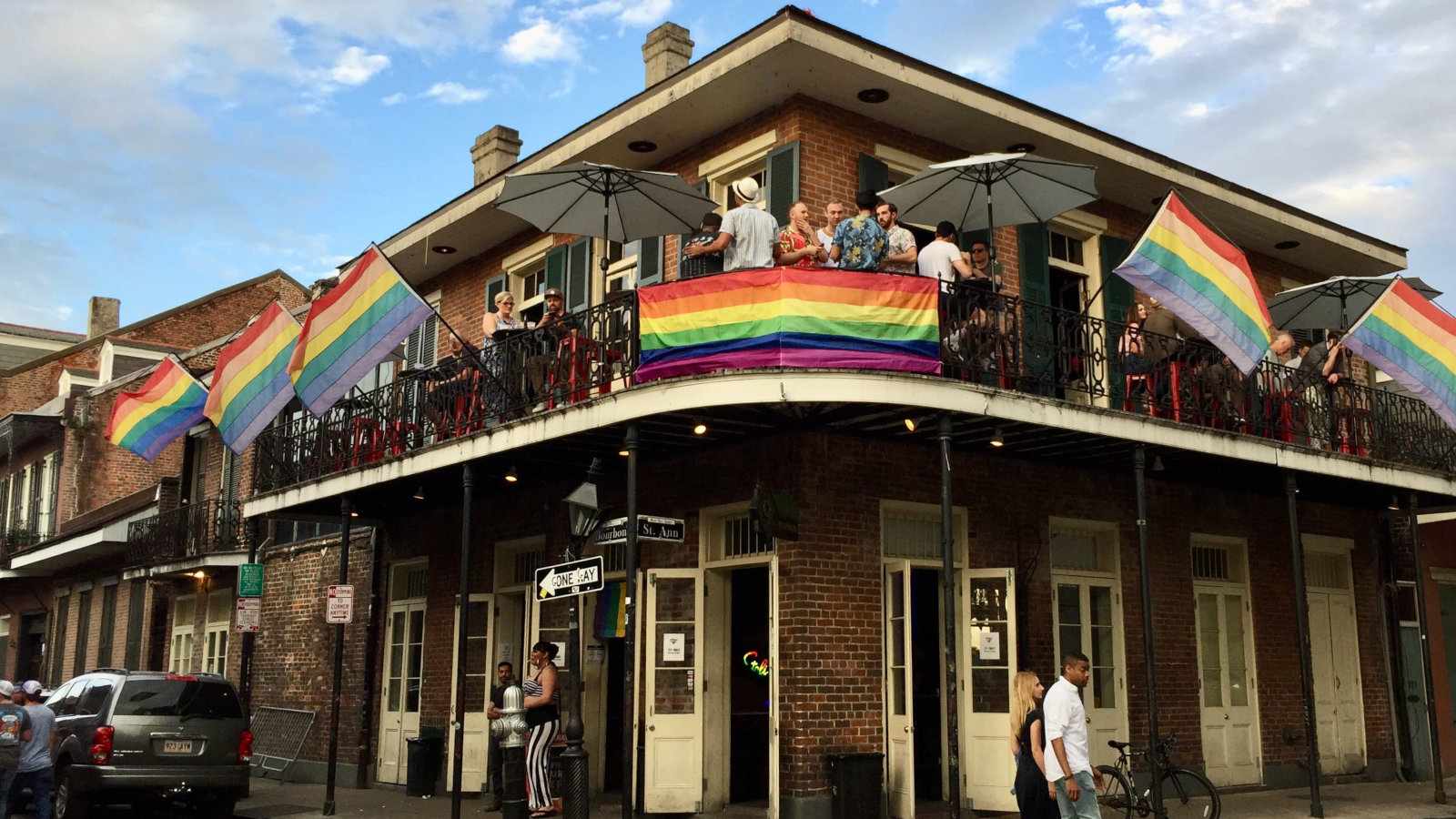 14. Chicago – Illinois
Though their first gay neighborhood existed in the 1920s, Chicago didn't have an official gay neighborhood until Boystown came around. Consequently, Boystown was also the first recognized gay neighborhood in the whole of the USA.
Unsurprisingly, Chicago is slammed with gay activities and establishments that every queer person should tour at least once. There's the Chicago Gay and Lesbian Hall of Fame, the National Gay and Lesbian Sports Hall of Fame, the Gerber/Hart Library, the Leather Archives and Museum and the Legacy Walk – the world's only outdoor queer history museum.
Of course, there's also the boundless nightlife. Jeffery Pub stands as one of the oldest documented gay bars in the city and one of the first black-owned gay bars. While Jeffery's does keep a pretty regular crowd, Sidetrack will likely be the best place to meet people, seeing as they can fit somewhere over 1,000 people inside their building and regularly support a packed house.
Finally, Roscoe's Tavern sounds outstanding with its own drag competition, which has been deemed the longest-running amateur weekly drag competition in the city.
And we're still not even done! Chicago Pride, an event that brings out over one million guests, occurs in June. Plus, Andersonville, the other gay village known to Chicago, holds its own Pride Month Midsommarfest, combining Pride's classic events with a traditional Midsommar celebration. Expect nothing but flowers, rainbows, and an unreal city acting as host to it all!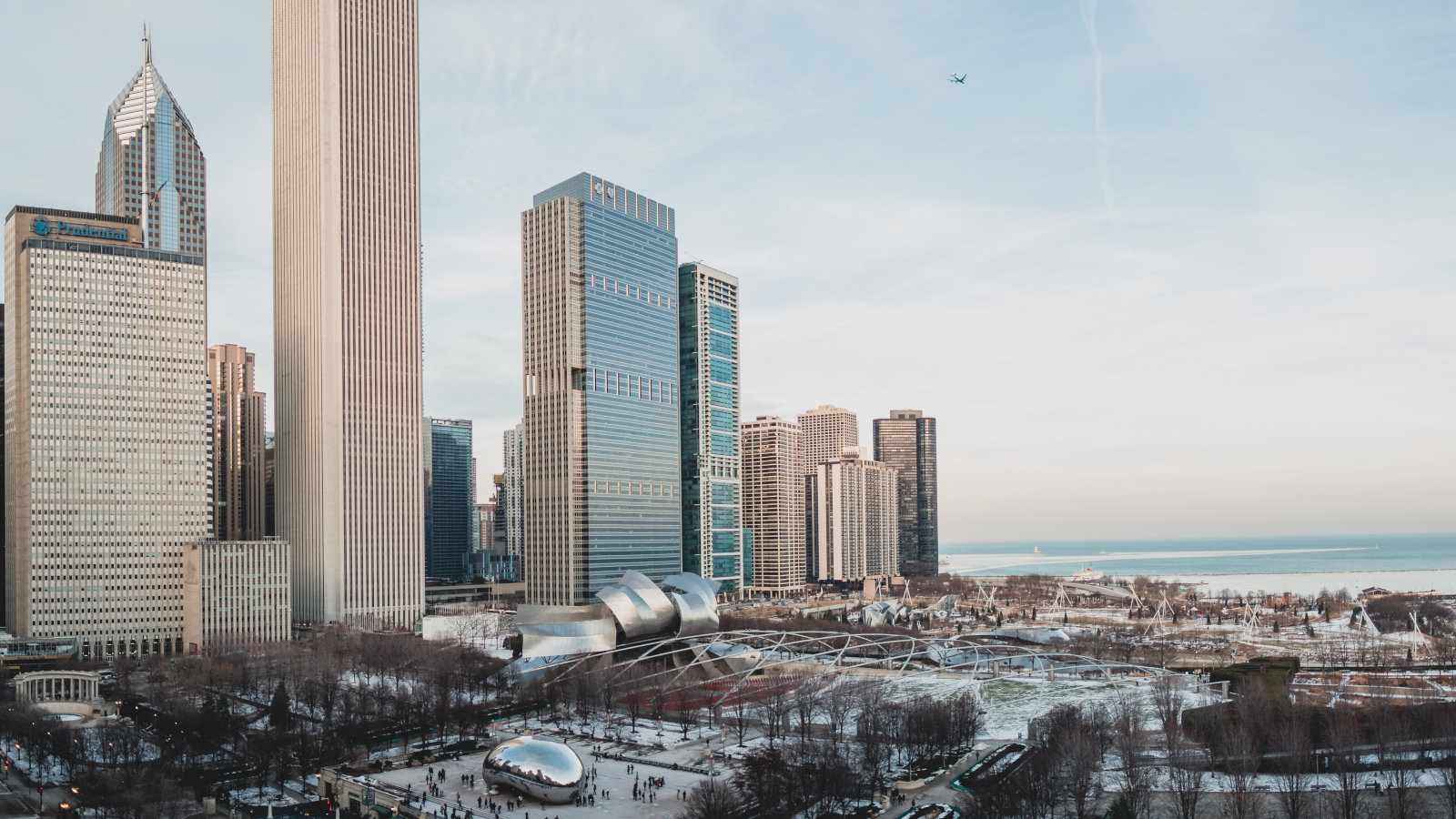 13. Providence – Rhode Island
Providence is recognized as the gayest state capital in America.
Despite being condensed into a smaller area, this cute New England town never feels overly crowded or swamped with people, making it an excellent destination for unwinding and exploring a historical part of the United States. And even though there is no designated queer hotspot, its three large colleges do pull in tons of young gay people who help bring the town to life every night.
MiraBar is a standout spot for being the oldest gay bar with the coolest vibes that miraculously transform when the weekend arrives. At that point, expect MiraBar to resemble an energetic nightclub.
Then, there's The Dark Lady and EGO Providence. The latter is known as the most popular LGBTQ club, but the former flexes with a multitude of different drag shows, go-go dancers, and karaoke nights. Where you go is entirely up to you, but I say when in doubt, go where the college kids take you. They're going to know best.
In terms of Pride events, the Rhode Island PrideFest hits Providence in June, lighting up the evening with its fascinating Illuminated Night Parade. August and September bring about late-summer festivities including the Rhode Island AIDS Walk For Life and the Rhode Island International Film Festival, which has a section exclusively for gay and lesbian movies.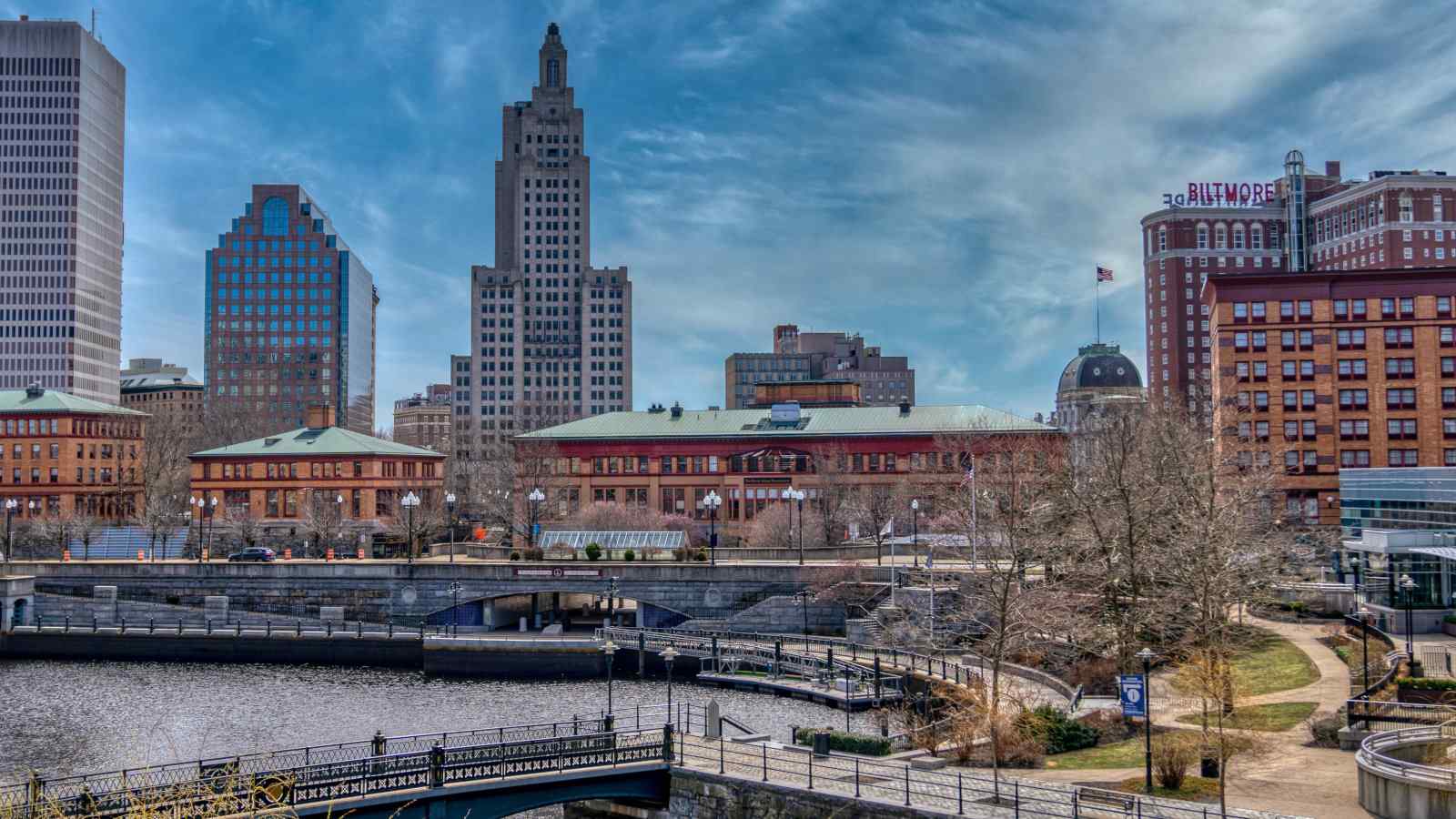 12. Philadelphia – Pennsylvania
Philadelphia not only ranks as one of the most LGBT friendly cities in the US, but it is also famous for birthing one of the most inclusive rainbow flags by calling for the addition of black and brown stripes. This is one city that is lauded for its diverse and super accepting folk, particularly in its Gayborhood or "Midtown Village".
The Midtown Village is a magnificently gay area, shrouded in numerous rainbow signs. Fantastic bars can be found along the streets of the city's Gayborhood, and among these, Woody's provides the freshest atmosphere despite being the oldest gay bar in Philadelphia.
Other standout spots include the Tavern on Camac and UBar for their equally relaxed environments. That being said, what really makes the" City of Brotherly Love" shine as a hub of queer activity and representation is the unique, compelling Pride events that frequently run through their streets.
The city's main Pride event happens in June, then OutFest comes around in October to help queer folks celebrate National Coming Out Day. There's also the Equality Forum in July, which may sound rather stuffy at first glance but it's actually a really interesting event that allows for prominent guest speakers, intriguing art exhibits, and, naturally, plenty of fun parties.
Then, my personal favorite, the Sapphire Ball in January, allows us gays to dress to the nines and dance the night away all in the name of raising money for LGBTQ charities and organizations. Sign me up right away!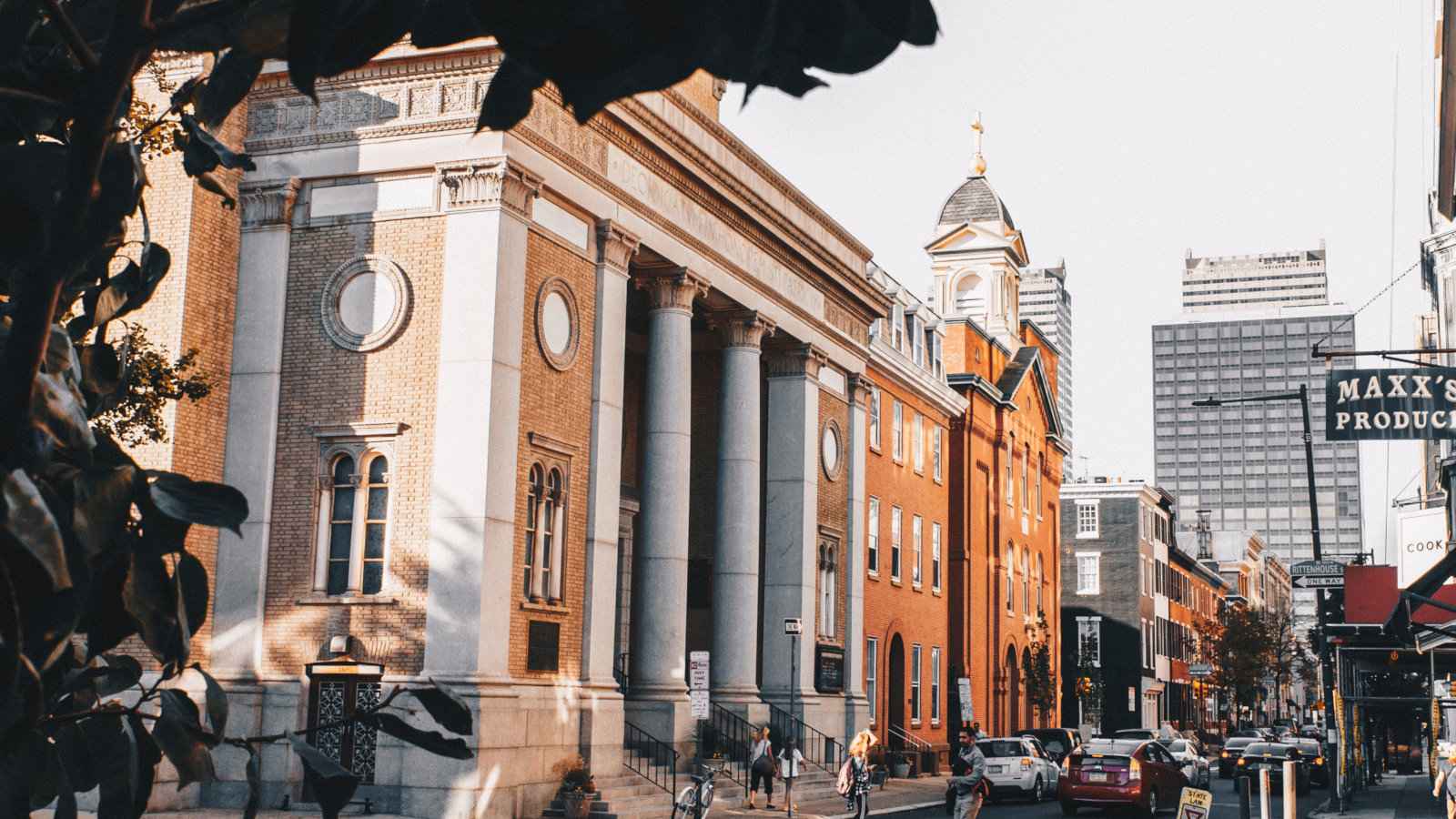 11. Austin – Texas
The American deep south is undoubtedly the area most associated with conservatism.
Despite this, Austin ranks as one of the most LGBTQ friendly US cities. Surprised? We sure were too! Give me some of that down-home barbecue and one-of-a-kind nightlife because, let's face it, aside from their up-and-coming status as a hub of gay activity, Austin is best known for their phenomenal food and live music.
In terms of queer spaces, Austin does not strictly have a neighborhood for queer folks, but many do flock to 4th Street and the Warehouse District. Oilcan Harry's brings home the title of the oldest gay bar in town, which subsequently makes it a must-stop location.
On the other hand, Rain holds the position as the most influential gay club, impressing crowds with amusing pop remixes and an electrifying light-up dance floor.
Daytime adventurers will likely favor Hippie Hollow Park, known as the prime gay sunbathing area. Feel free to undress, bask in the fresh air, and admire the refreshing waterside views! Meanwhile, Austin Pride brings the city to life with a swarm of bright colors and buzzing events during August. Or, for those visiting in June, Queerbomb may be the most authentic pride event of all due to its stance as a free, anti-corporate protest and celebration.
Texas is a big state that leaves an even bigger impression, no matter where you go. Even despite its homophobic rep, pink havens like Austin ensure it doesn't get left out by queer travelers.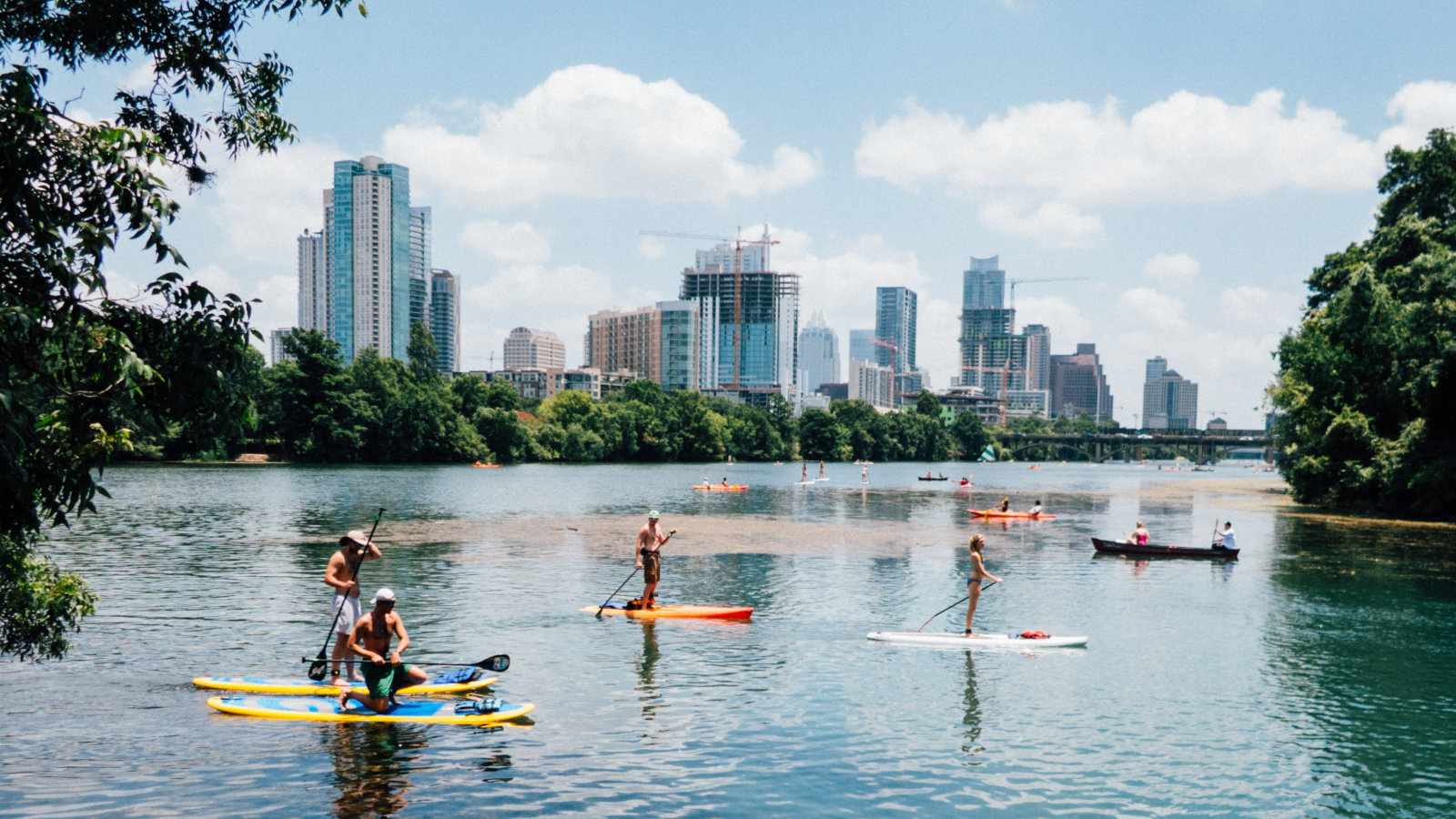 10. Portland – Oregon
The people in Portland, Oregon, fight hard for their rights, especially when it concerns the queer community.
Home to famous gay celebrities such as actress Carrie Brownstein, author Chuck Palahniuk, and drag legend Darcelle XV, Portland positively oozes an artistic aura unlike any other. That very spirit of creativity and solidarity bleeds into the pride events held throughout the year, making for a bit of a wild time.
Our personal favorites include the Peacock in the Park variety show, the La Femme Magnifique International Pageant, and the Portland Queer Film Festival. And while we're not huge fans of horror (both of us are what you might call scaredy cats!), we can definitely understand the appeal of the bi-monthly film festival, Queer Horror, hosted by the Hollywood Theatre.
While it can be nice to plan a gaycation around the popular events in that city, Portland is one of those that stays busy all year round! No matter what month you plan your visit, there's bound to be something happening in town.
Portland also has many outstanding establishments that compose the town's thriving nightlife scene. For a party-centric night out, Darcelle XV Showplace is where you'll want to be. On the other hand, if you prefer a more peaceful, laid-back atmosphere, Stag PDX will be your place. Either way, both have fabulous queens that you can support, so be sure to tip those beauties well.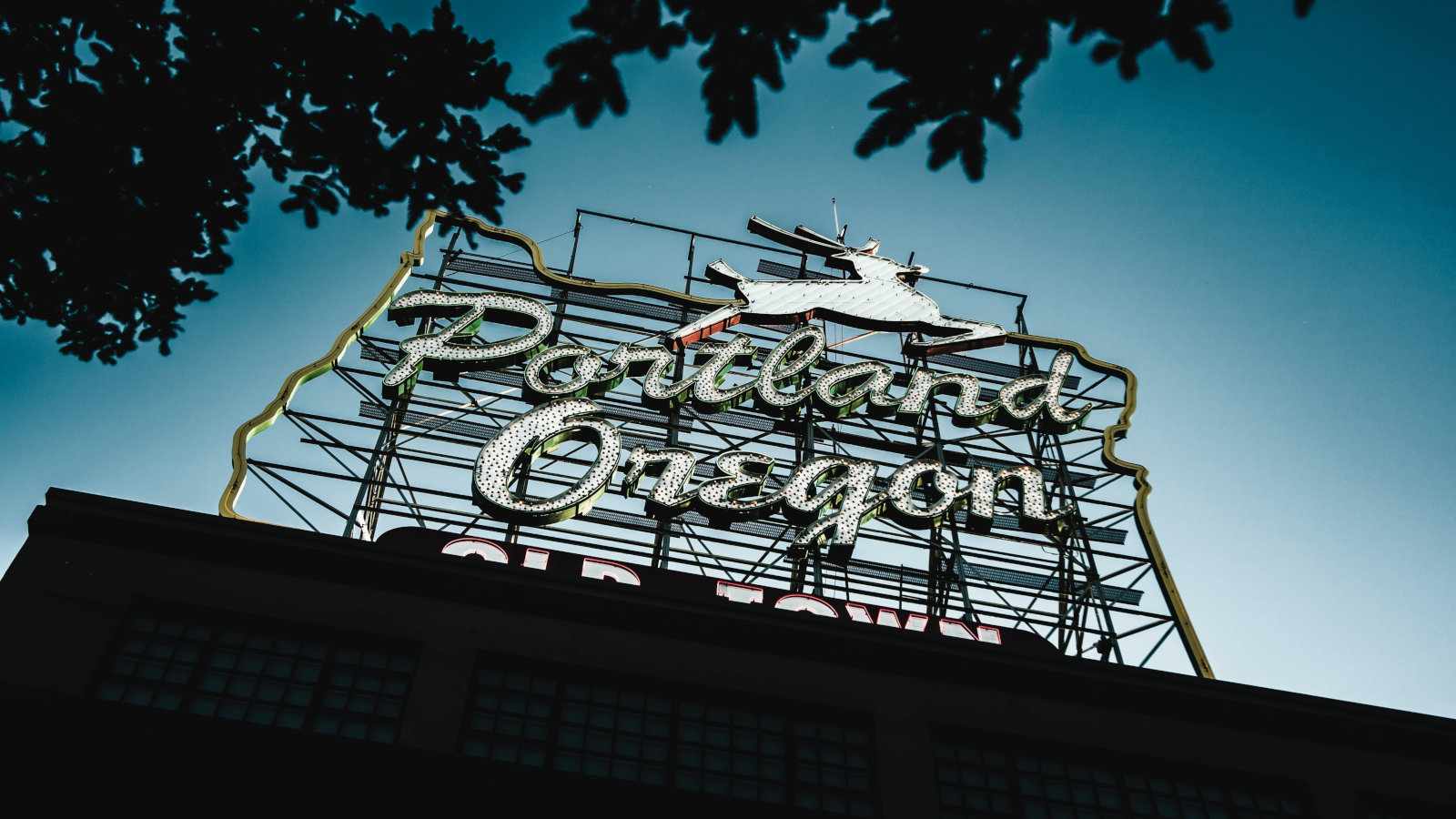 9. Columbus – Ohio
Columbus hosts one of the gayest populations per capita, as well as one of the largest Pride events seen throughout the American Midwest. Pretty impressive, huh? Well, just wait until you hear about their gay neighborhood!
Short North is the primary spot where queer folks will travel to spend their days and nights, and it's super easy to see why. Not only is the area considered to be Columbus' contemporary Arts District, but it also tends to feel like pride happens all year round on account of the countless rainbow flags scattered across their array of businesses.
Within Short North, North High Street is the place to be for gay nightlife with hangouts like the Axis Nightclub, the Union Cafe Bar, and Boscoe's. Union Cafe Bar starts their days as a pub, serving up quintessential American meals before transforming into a sensational club during the evenings. Meanwhile, with go-go dancers, karaoke, and drag shows hitting their stage frequently, Boscoe's showcases a little bit of everything
What does come as a shock is that, despite all of their great queer establishments, the only notable gay event to hit the town is the annual Stonewall Columbus Pride Festival in June. It sees over 500,000 people turning out to celebrate with the LGBTQ community though.
If you can't visit this bustling concrete jungle for Pride, then make sure you hit up the German Village and take the Gay Pioneers Tour to enlighten yourself on some of the city's eclectic queer history.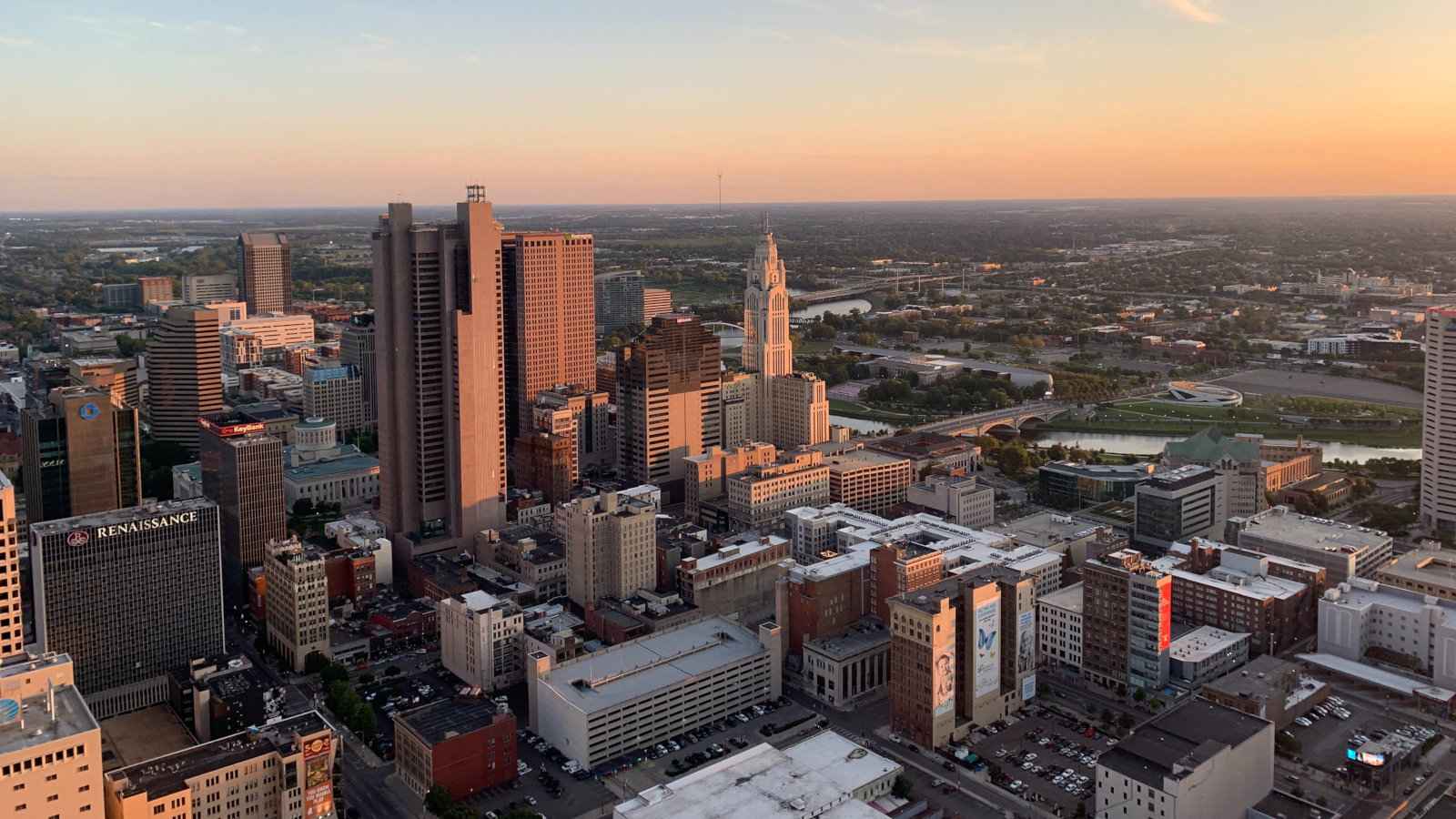 8. Fire Island – New York
Fire Island is super popular with the New York gay boys, especially during the summer months. It's an island with quite a remote location off the coast of Long Island, which is part of its charm.
With no cars and two distinctive gay neighborhoods, Fire Island serves the LGBTQ community as the best all-natural gay refuge. Out of the two queer hotspots, The Pines will be the number one spot for partying while Cherry Grove truly embraces the island's relaxed, down-to-earth vibes.
If you're fortunate enough to be visiting the town in July, you can bear witness to two of their most significant events: the Invasion of the Pines and the Pines Party. The former commemorates the long-lasting existence of drag queens on the island, and the latter is a raging beach party that lasts until the early hours of the morning.
On that note, their beaches are, in our opinion, some of the best gay beaches in the world. The Pines Beach, Cherry Grove Beach, and Kismet Nude Beach are the top places to undress and bask in the bright sunlight.
For any time of year, we highly recommend the Ice Palace and the Pavilion Nightclub so that you can witness the exceptional entertainment provided by two of the best-known and well-established bars on the island. Then, maybe after dark, you and a friend could sneak off to the meat rack, which has been called time and again "the friskiest place on earth"…sounds like a perfect night out to me!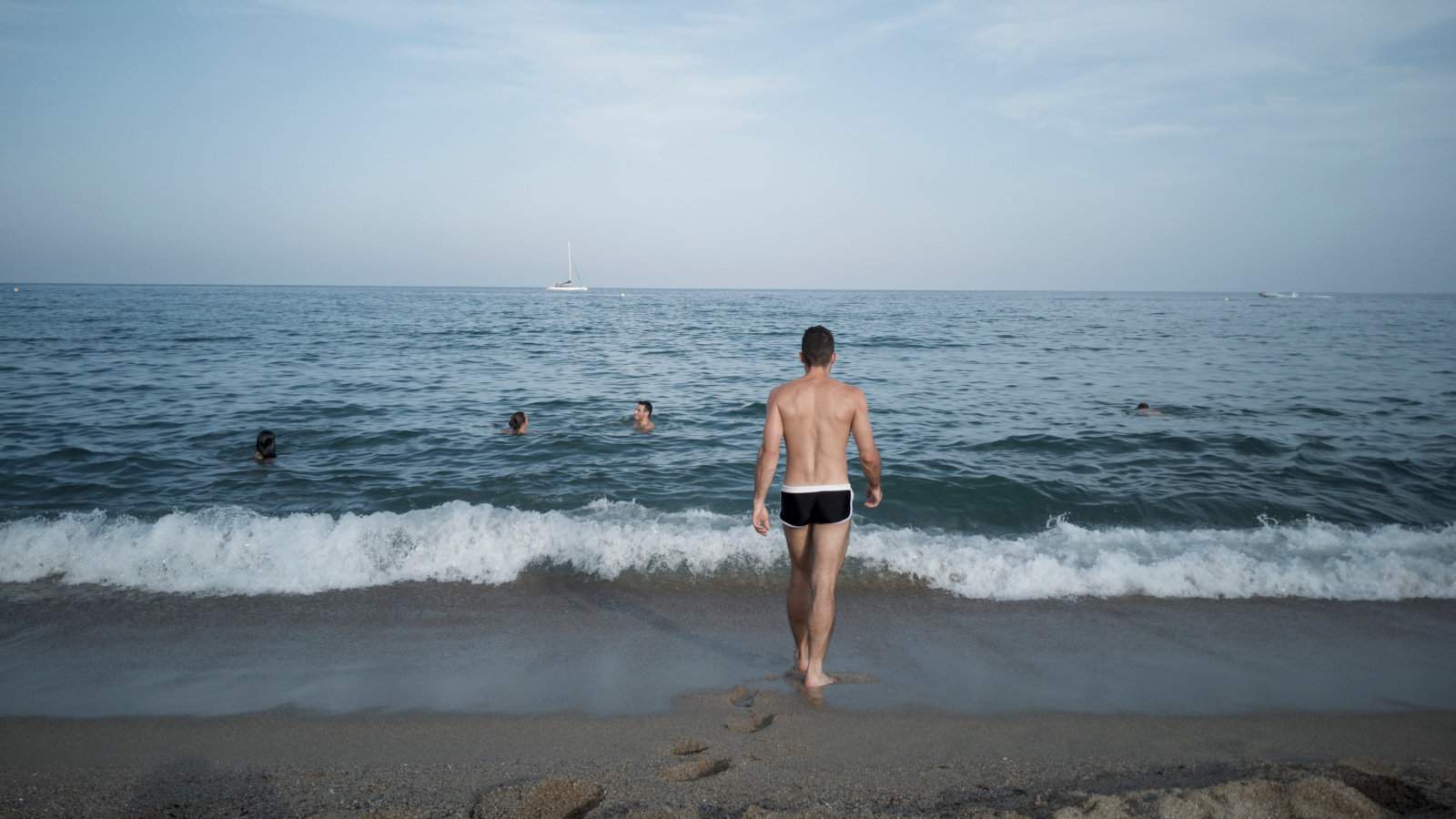 7. Los Angeles – California
Los Angeles is known as the city of dreams, and for many people within the LGBTQ community, that is largely the truth. I mean, take a look at their population for crying out loud! Not only does LA boast one of the largest queer communities in the world, but West Hollywood, in particular, claims to house nearly 40% LGBTQ residents year-round earning it the nickname – "Gay Camelot".
And don't even get me started on the nightlife! Talk about gay boy heaven with places like The Abbey, Mickey's West Hollywood and Black Cat Tavern, which has been deemed an infamous historical-cultural monument due to its role in the LA queer protests in the 1960s. It's always good to scatter in a bit of history and education into your vacations, and what better way than visiting a bar that just so happens to serve the most delicious brunch?
I'd be a fool to not consider the many super-duper gay events happening annually as well. Los Angeles Pride welcomes over 400,000 guests each June with dazzling parades and brilliant parties. Next in line, at least in terms of popularity, is the Halloween Costume Carnaval. Because you know LA has to go all out when it comes to dolling themselves up for a spooky night on the town. Otherwise, they could hardly pride themselves on being home to Hollywood right?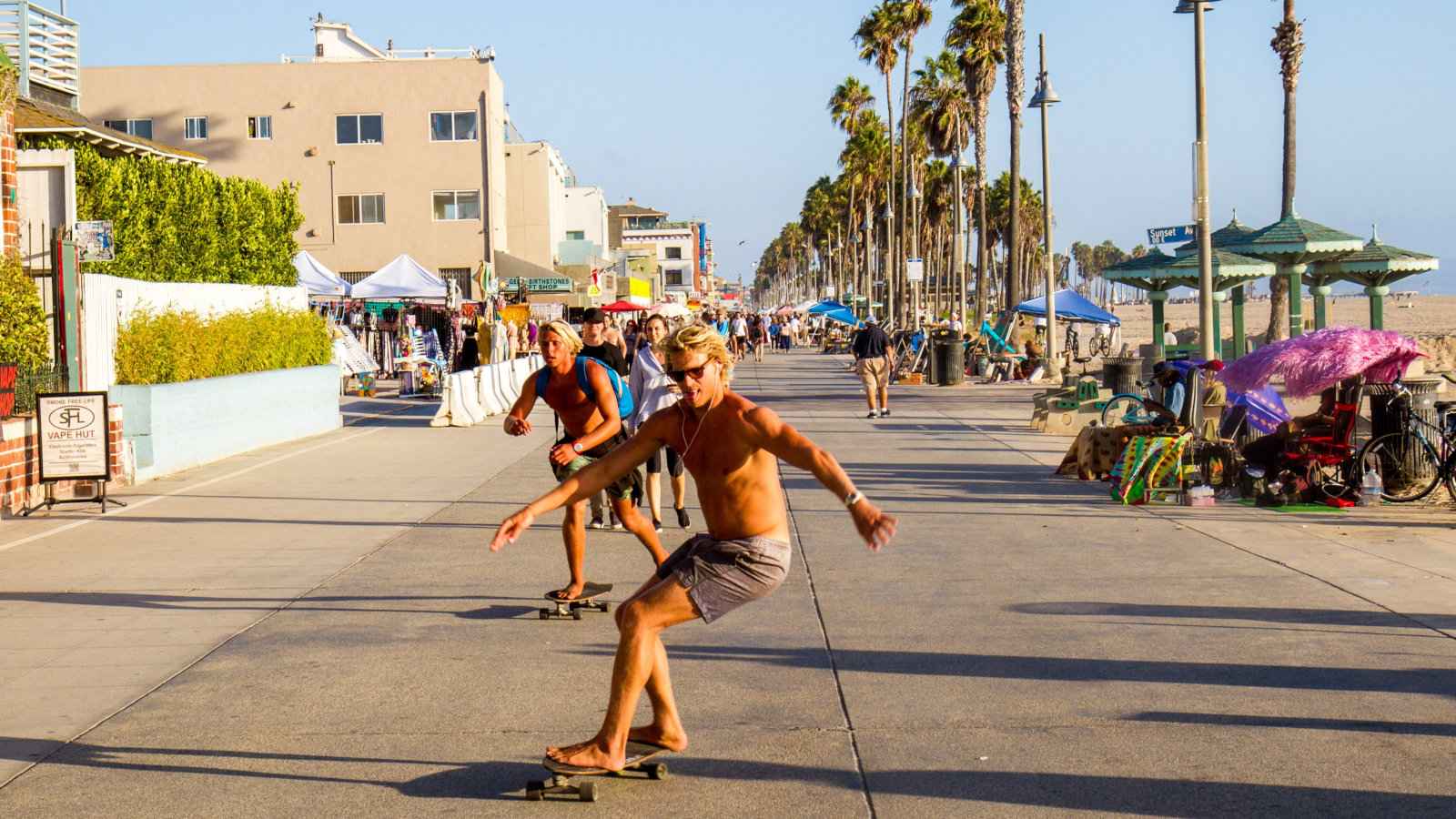 6. Key West – Florida
Acclaimed HIV-positive activist, James Thompson, once described Key West, Florida, as "One Human Family", which has now become the island's official slogan.
From its origin, Key West was ostracized from mainland Florida and considered a place best fit for people who were, at the time, considered outcasts. But this is precisely why so many well-known queer artists, like Tennessee Williams and Ernest Hemingway, chose to call the city their home residence.
Key West is isolated, diverse, and totally tropical. No wonder us gays have a tendency to go running for the Keys when it's time for a relaxing holiday!
Roughly 250,000 LGBTQ visitors flood the gay section of Duval Street every year, filling their nightclubs and bars to the brim with smiles and laughs. Within Duval Street are three establishments that compose the pillars of the notorious "Pink Triangle": Aqua, 801 Bourbon Bar and the Bourbon Street Pub. There's also a rich abundance of gay resorts in Key West – Island House being the most notorious!
THE gay event you want to be heading to in Key West is the annual Tropical Heat. Every August, the boys get together for a long weekend of splashing around pools in scandalous outfits! Womenfest is the equivalent for the girls that happens in September.
And you can't forget Pride! Key West Pride is a fantastic blend between street fair fun and laid back entertainment. For a full rundown of everything, you need our super-duper Key West gay guide to hand!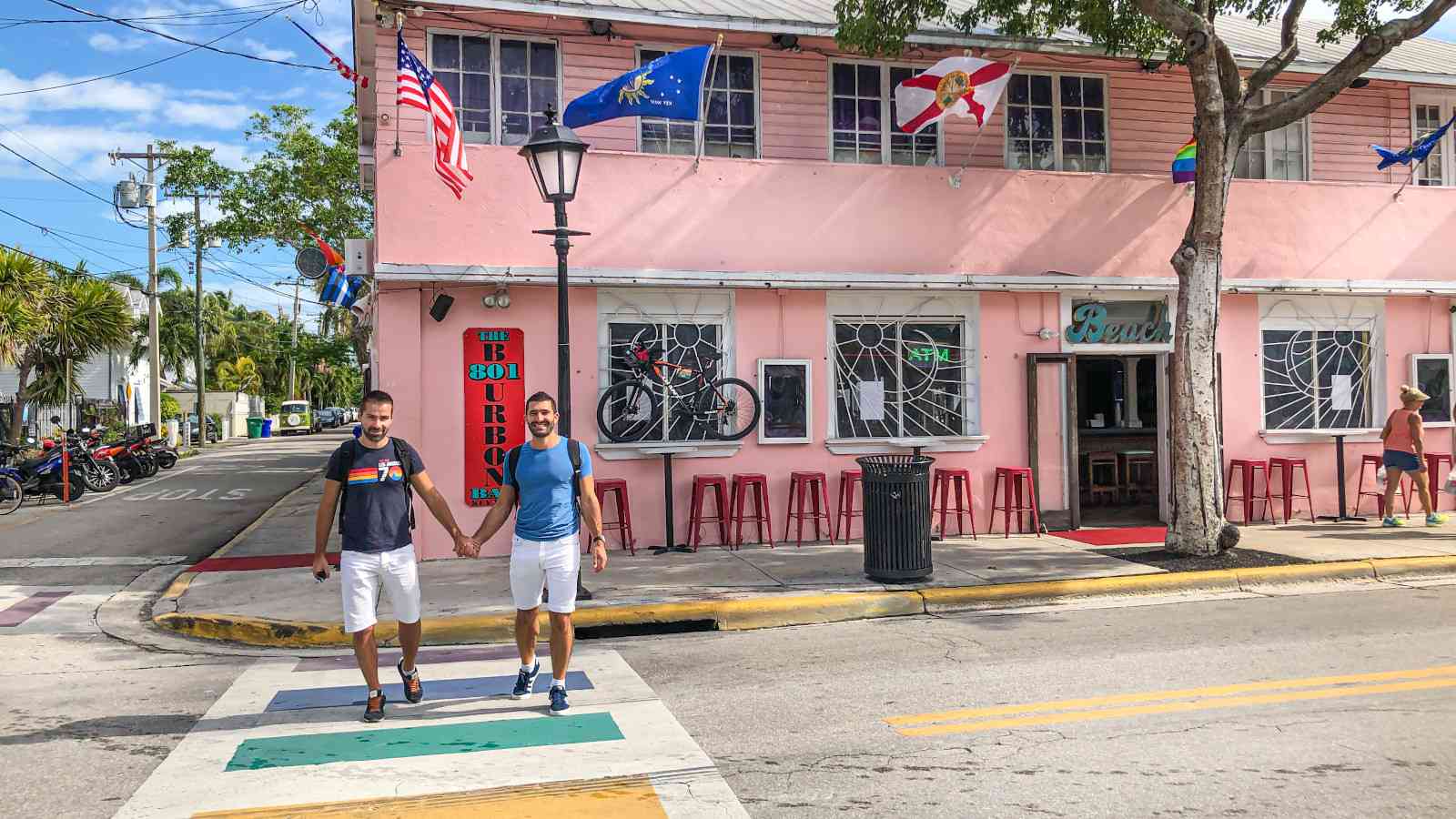 5. New York City – New York
The big apple…the city that never sleeps. Home of the fundamental Stonewall Riots as well as more gay residents than anywhere else in the US! The LGBTQ community in New York is one of the largest around with a handful of queer districts including Chelsea, Christopher Street in Greenwich Village, East Village in Manhattan, Hell's Kitchen, Morningside Heights, Park Slope, and Prospect Heights.
To give you a flavor of the scene – the oldest gay bar in New York, Julius, and the infamous Stonewall Inn are both up and running in Greenwich. Across the street from Stonewall is the first park in the United States dedicated to the LGBTQ movement.
So before drinks, feel free to stop and smell the flowers in remembrance of your impressively brave brothers and sisters. Also, to experience an extra piece of queer history, stop in at Lucky Cheng's in Hell's Kitchen so that you can witness the home of the drag diner.
But no amount of time spent in this city's nightlife will ever be wilder than New York City Pride in late June, which rivals Sao Paulo and Madrid as one of the best Pride events in the world. Also worth checking out is the Queer Liberation March, which acts as a counterprotest to corporations invading pride.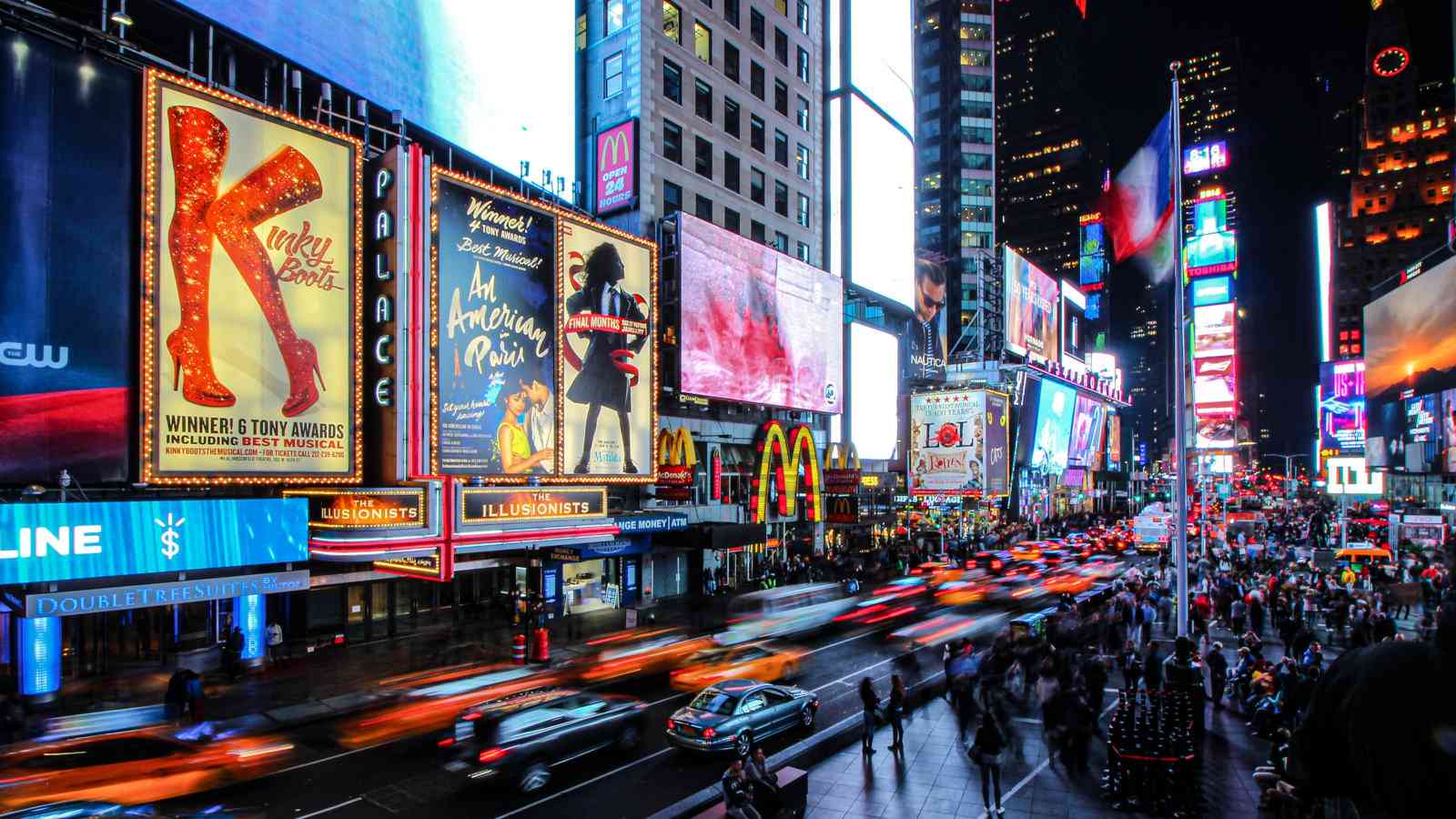 4. Fort Lauderdale – Florida
With Fort Lauderdale, gay visitors are super spoilt. You've got some terrific gay beaches, a large vibrant gay nightlife in Wilton Manors and one of the largest LGBTQ communities in the entire country.
Wilton Manors supports about 115 LGBTQ couples for every 1000 households, which is a pretty significant ratio when you examine the rest of the country for comparison. And, trust us, those figures aren't just for show either! The area is home to several blocks packed full of gay hangouts and historical institutions.
Looking to learn more about the AIDS epidemic or the Stonewall Riots? Visit their respective museums. Hoping to explore your own wild side by venturing out into the night? Enjoy the Latin music of the longtime establishment, George's Alibi, or stop by the popular club, Hunters, for a thrilling moment on their bustling dancefloor.
Fort Lauderdale has a few gay beaches, Sebastian Street being the most popular. But what stood out the most for us was the sheer number of gay clothing optional resorts in Fort Lauderdale such as The Grand Resort and the lush Pineapple Point.
And don't even get us started on the many gay events! Pride Fort Lauderdale occurs each year in February, meaning it subsequently falls in line with Carnival, so prepare for an incredibly vibrant extravaganza!
Then, for those of you who like celebrating during Pride month, Wilton Manors holds their own Stonewall Pride street party in June. Can you say par-taaaay, hon-aaaaay? See more in our detailed gay guide to Fort Lauderdale.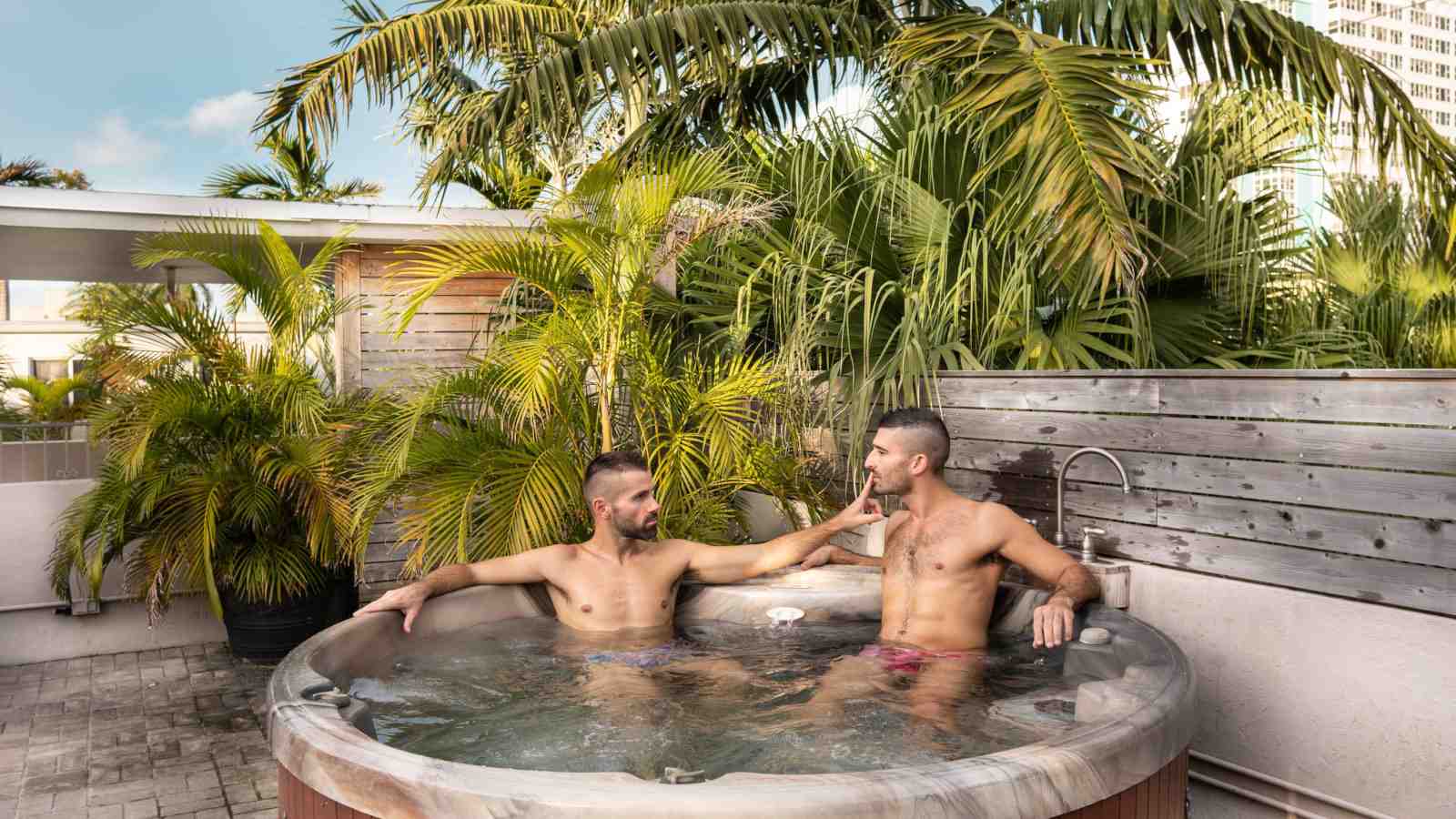 3. Palm Springs – California
Palm Springs is a super gay desert-like oasis known in California famous for having America's first all-LGBT government.
Surrounded by towering palm trees and striking rocky mountains, old school personalities like Rock Hudson and George Nader paved the way for LGBTQ representation in this renowned land of the rich and famous. And thank goodness they did because I don't know how lesbians across the globe could possibly function without access to Palm Springs' Dinah Shore Weekend.
While Dinah Shore began as a simple golf tournament among women, it quickly exploded into the largest lesbian event in the entire world, featuring plenty of pool parties and entertainment from top of the charts performers like Lizzo, Katy Perry, Lady Gaga, and Kesha!
I'm definitely a little jelly that us gay guys can't hang with the Dinah Shore crowd – mostly because I'd love to get down at a live Gaga show – but the Palm Springs pride events do not stop there. Greater Palm Springs Pride swings through the city in November with block parties and food booths galore.
Then, Cinema Diverse takes the reins in September, uniting the LGBTQ community in a wonderful festivity that celebrates all of our finest accomplishments on the big screen. Plus, it feels like the exciting queer blowouts continue all year long with fantastic establishments like Toucan's Tiki Lounge and Hunters Nightclub keeping their doors open for outstanding drag shows, cabaret, and karaoke.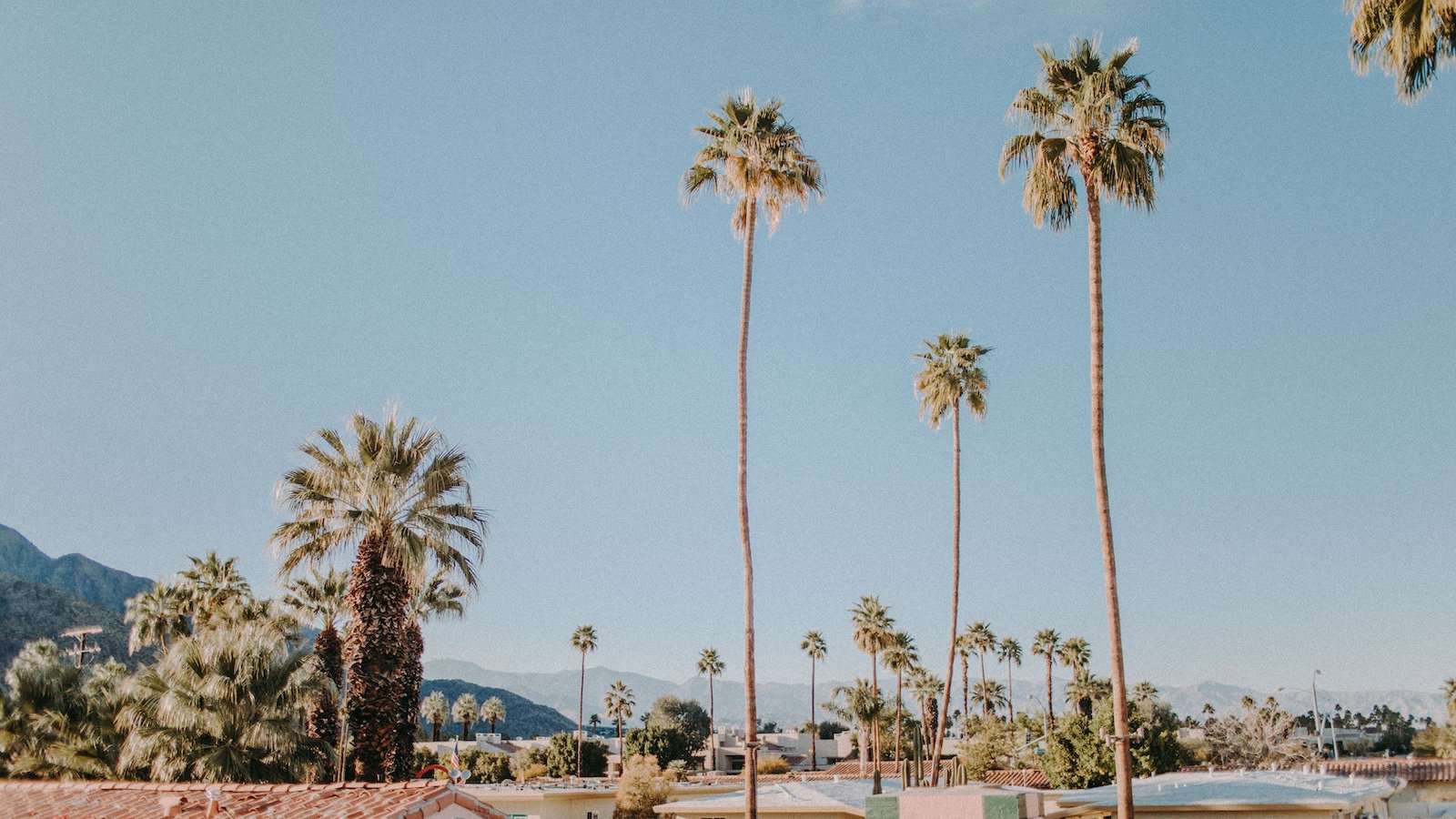 2. Provincetown – Massachusetts
According to the US Census, Provincetown has been officially deemed – the gayest city in all America. Congrats, P-Town!
Whilst Provincetown may not be one of the most famous cities in the US, we sure know it well! This is one gaycation destination that all good gay boys need to visit at least once in their life. Summer in this isolated beach town is bound to be unlike any other destination you've ever experienced.
For instance, when you visit Provincetown, you'll be able to step into the oldest gay bar in the entire United States. Pretty neat, right?
Well, it gets even better because The Atlantic House has done a lot of work to keep up to date with the changing times. Once a small, intimate bar, Atlantic House has expanded into a four-part powerhouse where everyone savors their chance to stop in for dancing and drinks. Aside from the Little Bar, the Macho Bar is upstairs for leather lovers, the nightclub is on the ground floor, and there's also an outdoor patio. A-House really leaves nothing to be desired!
As for events, don't let this small town fool you. They have quite a few gay extravaganzas under their belt, from the Gays for Patsy western dance to the double whammy of Bear Week and Girl Splash hitting their beaches in July. Even Provincetown Pride astounds with the global rainbow laser light show from renowned artist, Yvette Mattern, and many drag-forward dance parties.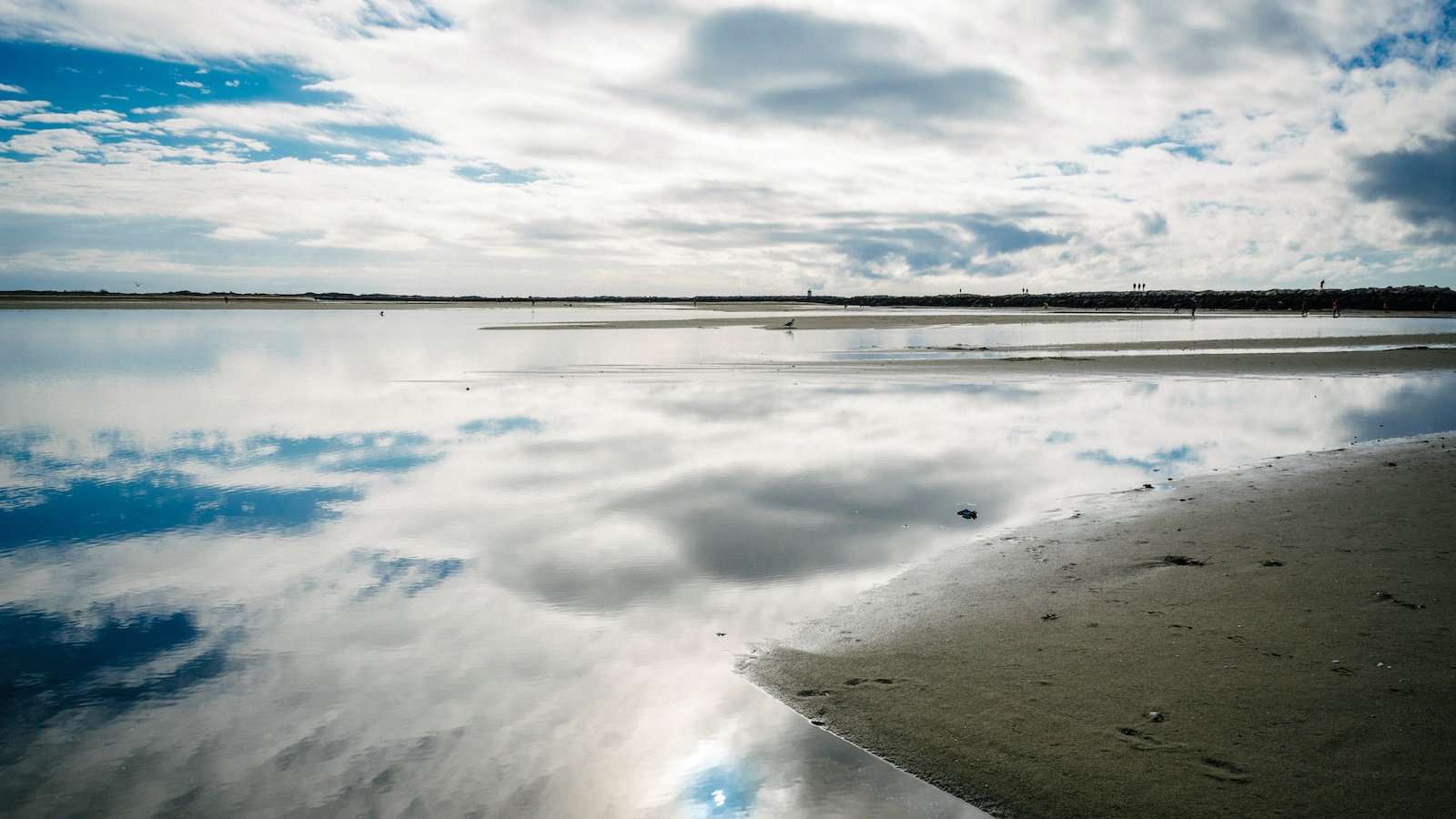 1. San Francisco – California
Calling a place a gay mecca is a simple enough task on its own, but there has to be some definite criteria that we use to determine whether a destination has earned this important title.
When it comes to San Francisco, there's no doubt in my mind that the city deserves to be acknowledged the ultimate queer travel destination. If not for the sheer amount of historical happenings that occurred there, then at least for the whopping 6.2% of San Fran citizens who openly identify themselves as members of the LGBTQ community.
But there's also the factor of gay events and establishments, of course! Between its two distinct gay neighborhoods, The Castro and The Mission, San Francisco has plenty of fun to go around, no matter what kind of activities you love on a trip. For bars, check out Oasis, and Q Bar. As for other excursions, we highly recommend a stop at San Fran's South of Market Leather History Alley.
San Fran packs a punch when it comes to gay events, the most famous being the Folsom Street Fair. The San Francisco Pride is also one of the most notable in the whole country. Other queer events include the National Queer Arts Festival, the San Francisco Transgender Film Festival and Frameline.
In our eyes, San Francisco is and always will be the number one place for gay travel and for all the right reasons. Can't beat a location that has it all!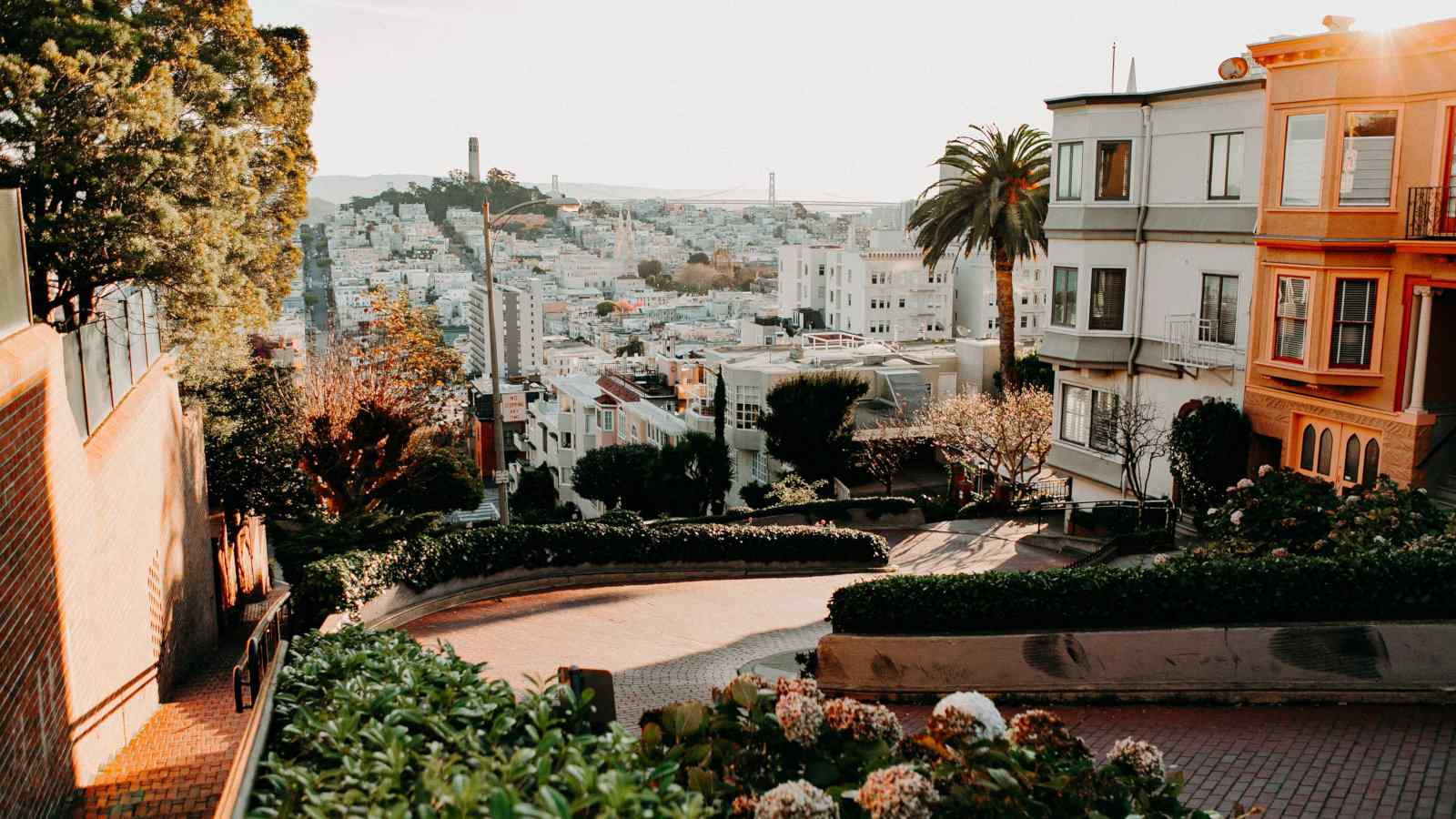 ---
Like this post? Pin it