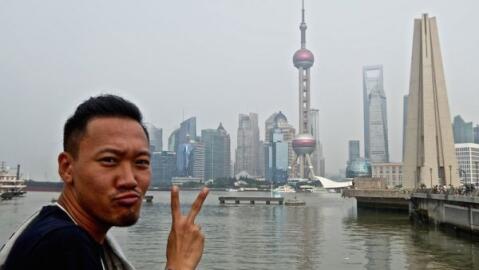 During our travels we have had the most fun when befriending locals and spending time with them.
Couchsurfing is a great way of doing this – you have your own profile set up, stating whether you want to 'host' or 'surf' and you can then search based on your preferences.
We hosted travellers several times in our London flat before leaving and loved it. For a host, you get to meet like minded travellers from all around the world. For a 'surfer' you get to stay somewhere (for free) with a local and see a place from their point of view.
In Shanghai we stayed with Edward Khang, a Bornei native now living and working in Shanghai: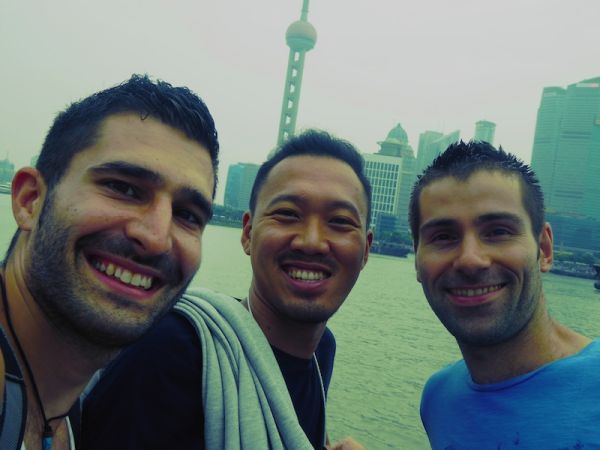 The sexy Shanghai skyline:
Edward was kind enough to not only host us but to show us Shanghai.
The Bund area of Shanghai is a mile long promenade walk along the water front in central Shanghai opposite the financial district. This area gives you some of the best views of the incredible architecture in China's financial heart just across the river:
The Oriental Pearl Radio & TV Tower was our favourite building: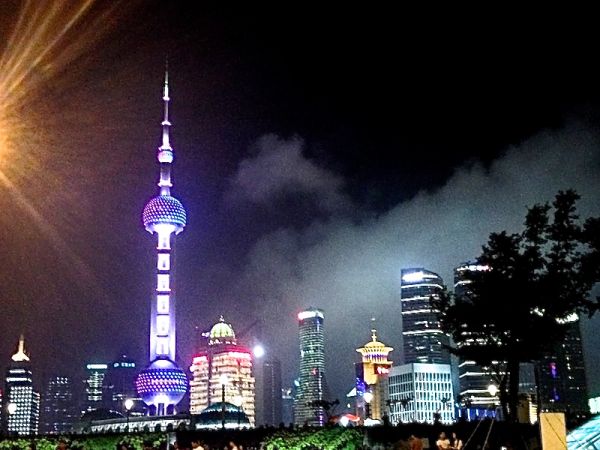 We also visited the very cosmopolitan French Concession area in Shanghai, with very European looking buildings: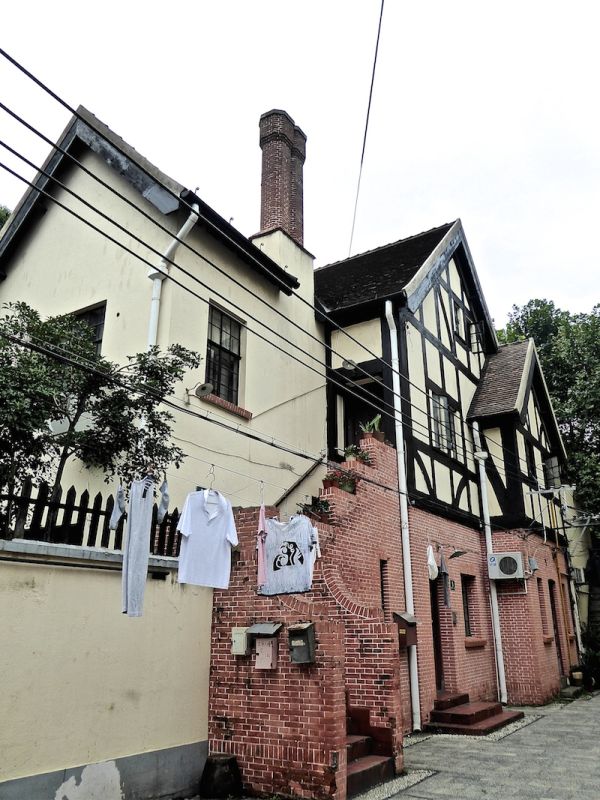 Our couch surfer host in Shanghai also took us out with his friends. We visited "Spicy Joint" restaurant, specialising in Sichuan food (very tasty!):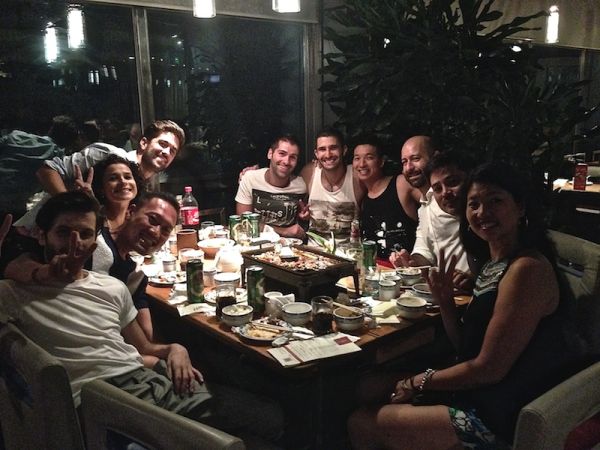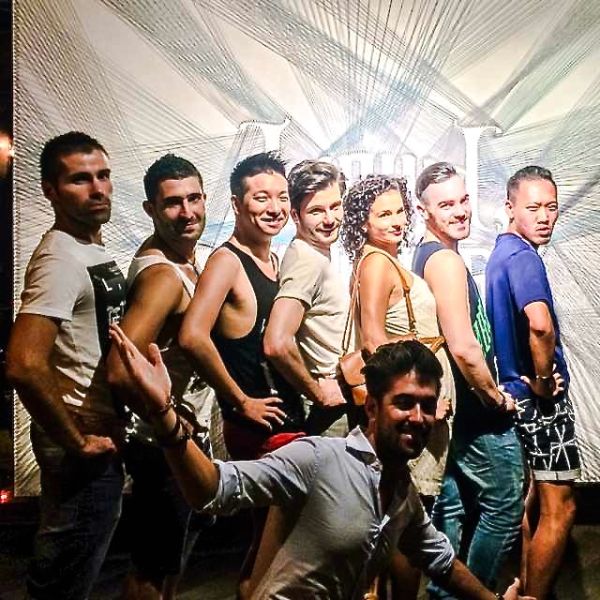 Food adventures in Shanghai:
No post on our blog would be complete without a few words and photos from us of our food adventures.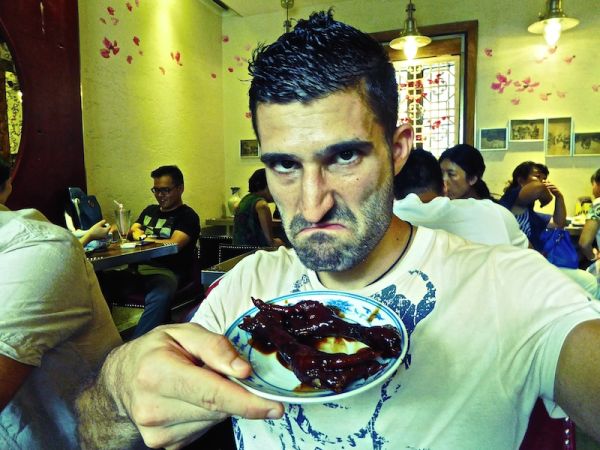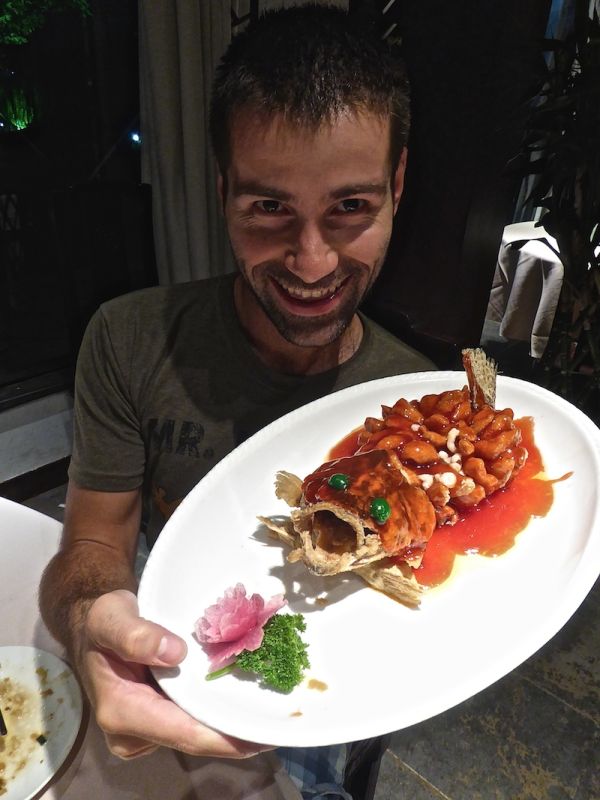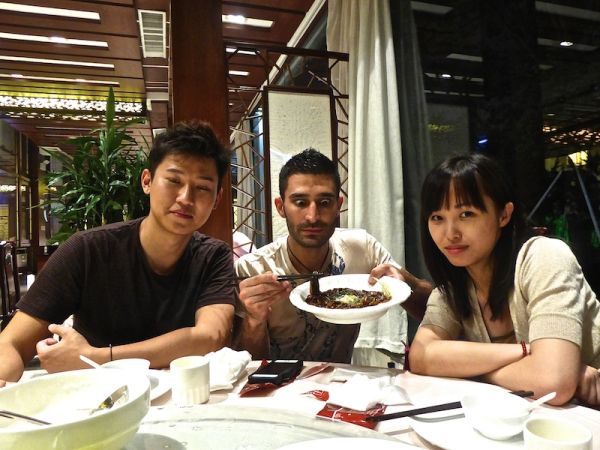 Our couch surfer host took us out to try Shanghai dumplings – larger then normal dumplings with a "soup" like juice inside: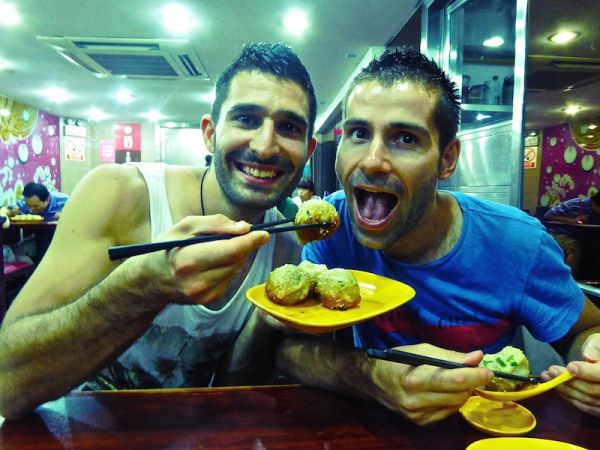 And some snacks we didn't try in Shanghai: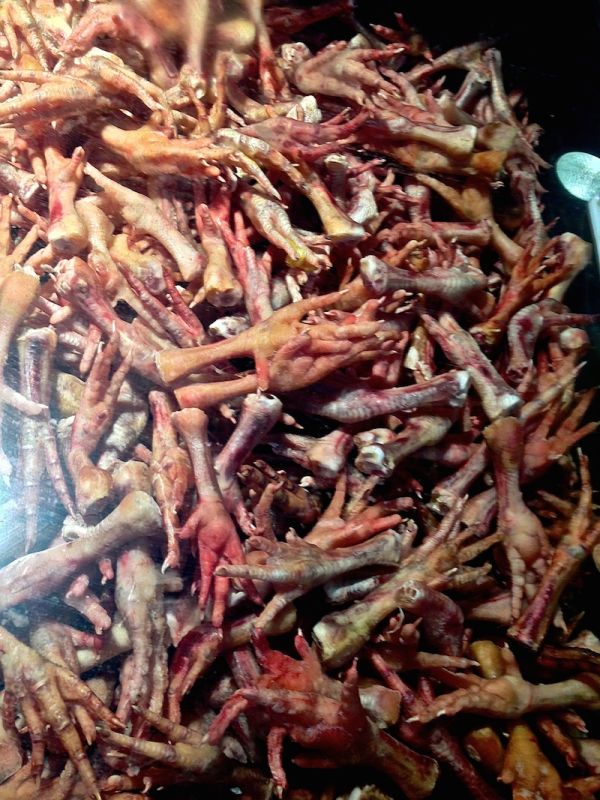 Another snack we didn't try was frog related (tried before in France and not really impressed). Frogs are sold in supermarkets in Shanghai, which shows the influence of the French here in this "Paris of the East" city: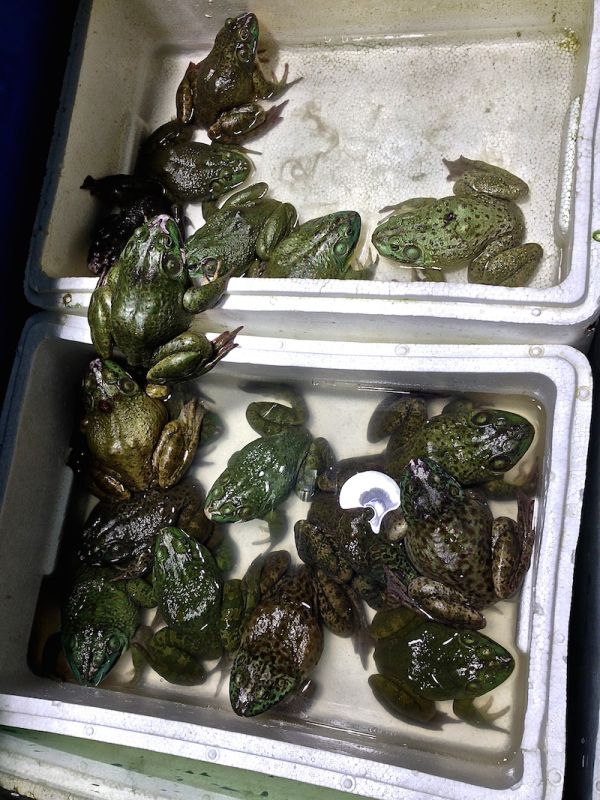 Day trips from Shanghai:
Shanghai is a good base from which to make day trips to the surrounding areas. We only had time to make one short visit to the nearby wealthy town of "Suzhou". Suzhou is a 20-40 minutes train journey from Shanghai and is popular for its beautiful gardens: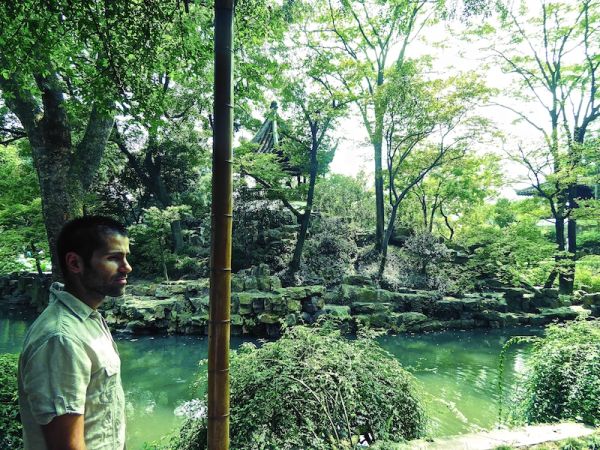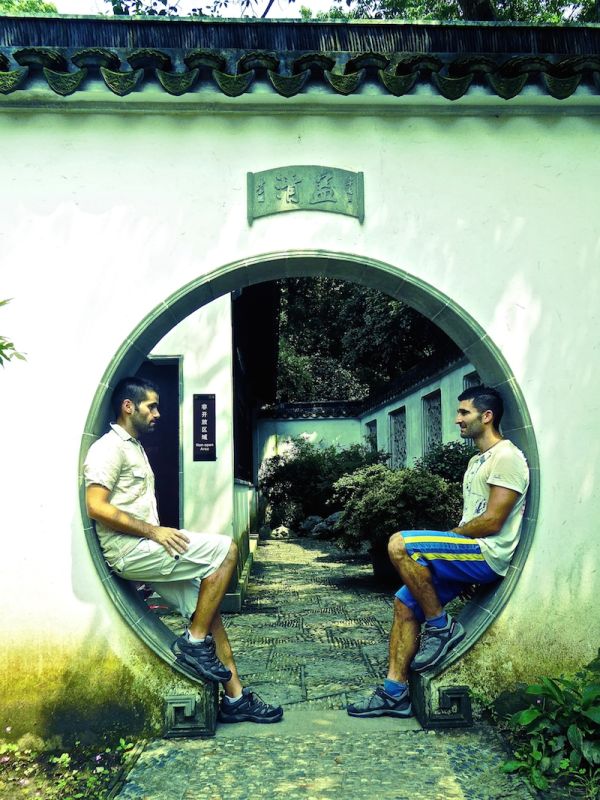 And as ever in our travels in China, we were asked to pose for a photo with these two charming Chinese girls. We always oblige on condition that Stefan gets to pose with the one of the Chinese girl's very dramatic sun glasses: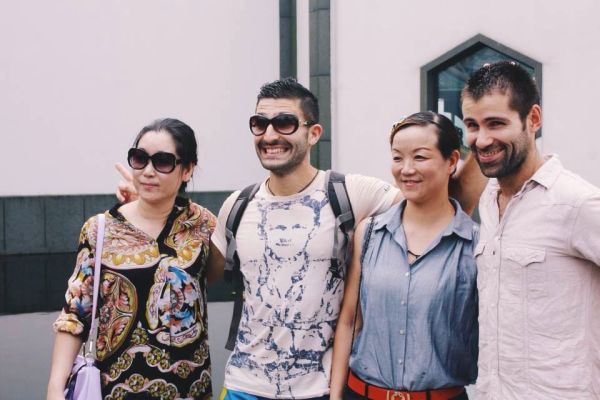 We loved Shanghai and didn't expect to. It's just another very developed Asian city. But staying with our Couch surfing friend, Edward, changed the experienced and made it one of our best memories in China.
Next, we say bye bye to Shanghai and board the speedy Chinese train for the tropical Chinese south: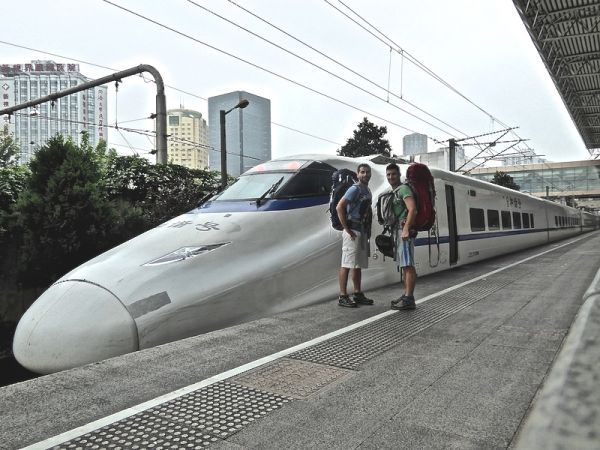 Happy travels are safe travels
We recommend you always take out travel insurance before your next vacation. What happens if you suffer from illness, injury, theft or a cancellation? With travel insurance, you can have peace of mind and not worry. We love World Nomads travel insurance and have been using it for years. Their comprehensive coverage is second to none and their online claims process is very user friendly.
For more, watch our China travel video as we ate our way from Beijing in the North all the way to the south via Pingyao, Xi'An, Shanghai, Yangshuo through to Shangri-La: