We love Spain.
Let's face it, every gay man will come here at some stage of their life (or wish they did).
After 18 months travelling in Asia, it was a refreshing change to visit a country that welcomes gays, like REALLY welcomes us! Spain was recently voted by a Gallup poll as the most gay friendly country in the world.
Whether you're touching down in the south of the country on flights to Malaga or travelling on to Madrid or Granada, you will be welcomed here with open arms.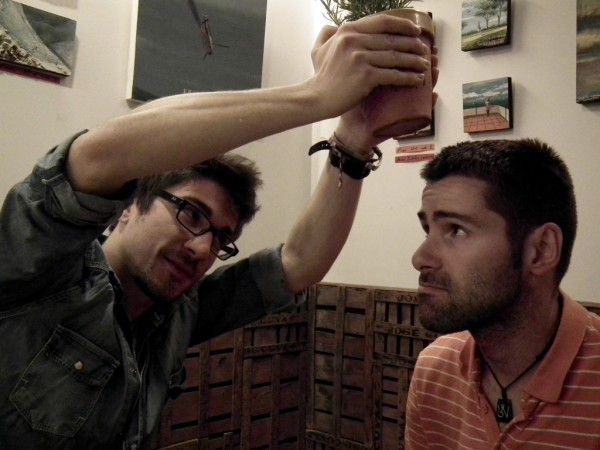 MALAGA
This made Stefan chuckle for hours. Malága (with the stress on the second a) literally means wanker in Greek!
The customs official at the airport was less impressed and pointed out the stress is on the first a…
Malaga is in the very Southern tip of Spain and boy does it get hot here with temperatures always in the double figures throughout the year.
This makes it ideal for beach weather, even in November time. Check out Guadalmar – the largest gay beach closest to Malaga.
In terms of gay hangouts, Warhol is the most popular in the city, open from Thursday to Saturday from 11pm onward. Remember: in Spain, people like to partying late, so come before 11pm and you'll be the only person there!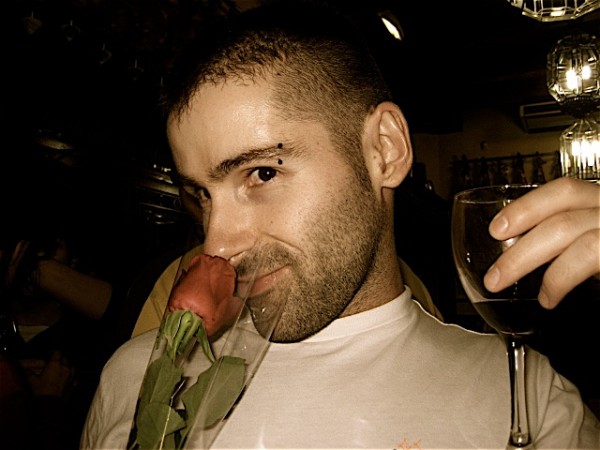 TORREMOLINOS
Torre-tomato?! It's a mouthful to pronounce isn't it?
Torre is a 20 minutes drive away from Malaga and worth visiting in the region because it has a thriving gay scene.
The most popular gay beach is El Gato located just in front of the El Gato Lounge. In terms of bars, these are centred around La Nogaluera like Parthenon Disco and Morbo Show, which host hilarious drag shows.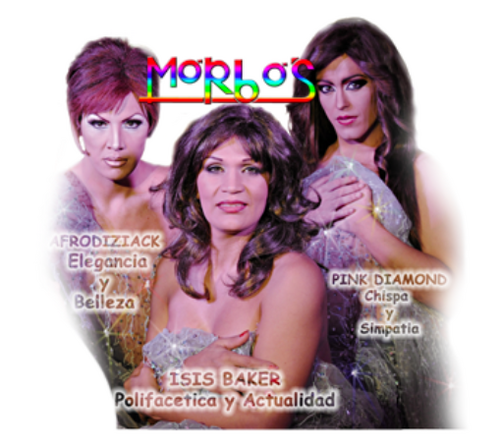 GRANADA
Granada is the place everyone comes to be enchanted by the stunning Alhambra, standing proud over Granada's tall towers, intricate architecture and sparkling fountains.
Granada is great for outdoor lovers with hiking trails around the beautiful Sierra Nevada mountain range. We also loved getting lost in the winding cobblestone streets of The Muslim Quarter.
Granada welcomes gay tourists and has a few gay bars to discover like Pub La Sal and Tic Tac. But remember, this lot party hard ad in some cases, some bars don't get busy until after 3am!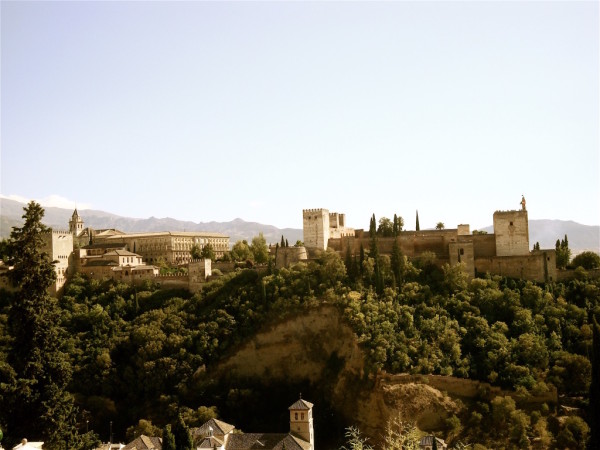 MADRID
Well as you're visiting Andalucia, you simply must make your way to the capital city of the country and arguably one of the gay capitals of the world.
Madrid is a magnet for gay tourists. The summer Orgullo Pride Festival is one of the best in Europe. This year's will take place from 29 June to 3 July in 2016.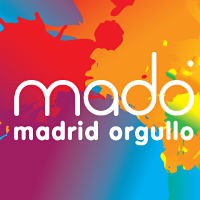 The Orgullo turns Madrid into one massive street party. The entire city comes alive and parties hard for the entire week. The atmosphere everywhere is electric and extremely infectious. Everyone gets involved, gay and straight.
Chueca is the pumping gay heart of the city. At night its bars are packed till the early hours. Its clubs feature hilarious drag queen shows and exude a warm and friendly Spanish vibe.
If you've not already been, what are you waiting for?
Spain definitely ranks as one of the most gay friendly places we've ever visited. If you haven't already fallen in love with the place, you soon will!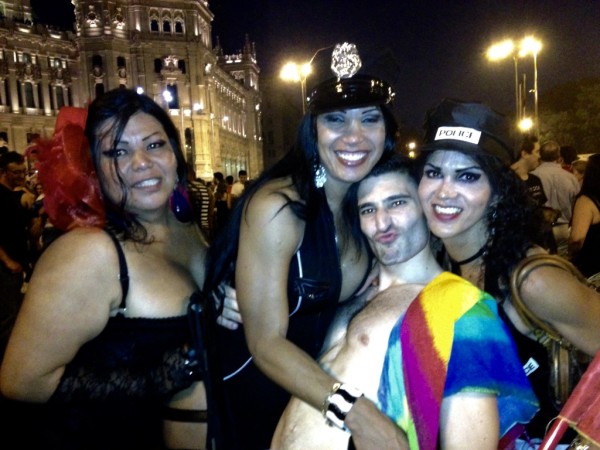 OUR FAVOURITE TRAVEL TIPS
⭐️ TRAVEL INSURANCE — We recommend you always take out travel insurance before your next vacation. What happens if you suffer from illness, injury, theft or a cancellation? With travel insurance, you can have peace of mind and not worry. We love World Nomads travel insurance and have been using it for years. Their comprehensive coverage is second to none and their online claims process is very user friendly.
⭐️ SAFETY & SECURITY — All travelers (gay or not) can sometimes encounter danger when traveling. CloseCircle is your "virtual body guard" mobile app which provides security alerts and support wherever you are in the world. They have a 24/7 emergency response team monitoring their users who will contact you immediately if the SOS swipe button is activated. Support can include anything from practical advice, to free evacuation from areas with extreme weather or security risks. You can read more about CloseCircle in our article about how to stay safe whilst traveling.
⭐️ ONLINE ANONYMITY — A VPN (Virtual Private Network) is a must in many countries: it allows you to surf anonymously and maintain your privacy whilst traveling. You'll particularly need it in countries where gay dating apps are blocked by the government. We recommend ExpressVPN, a reliable and cost effective service which we used and loved during our travels.
⭐️ HOTELS or APARTMENTS — When we plan a trip, we always look for the best hotel deals. We love Booking.com because not only do they have a comprehensive listing of accommodation options, they also offer the best prices. Added bonus: they provide 24/7 support and free cancellation for most listings.
⭐️ SIGHTSEEING and ADVENTURES — When we travel somewhere, we like to seek out the best experiences, whether it is cooking with locals in Bangkok, hiking on a glacier in Patagonia, or going on a wildlife safari in Sri Lanka. Our favorite place to look is GetYourGuide because they have over 30,000 highly rated activities, a user-friendly booking process with free cancellation and a 24 hour customer support.
This article contains affiliate links. If you click on them, we may receive compensation which keeps our website alive and helps us bring you to more destinations.
To read more about our gay travel experiences in Spain, check out our 5 interesting facts about Gran Canaria, our gay guide to Gran Canaria and our top 5 favourite gay friendly hotels in Gran Canaria.