There are plenty of fun ways to celebrate your birthday on Boracay island in the Philippines.
Yes it's very touristy, but venture away from the crowded area around Station 2 and there's a bunch of fun things you can to do make your birthday truly special and memorable.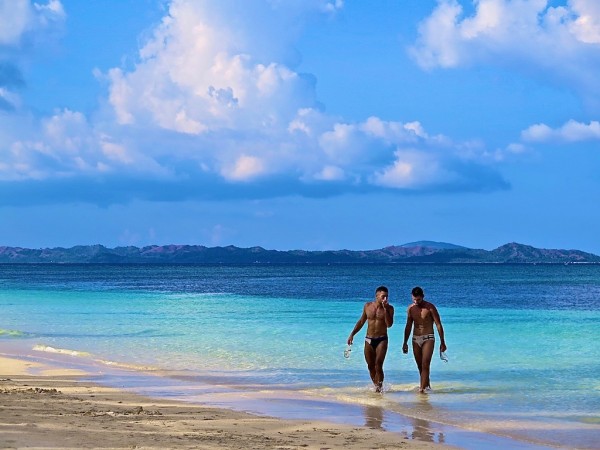 #1

Beach boat party to Carubao island

If you like beach fun and partying, this is a great way to celebrate your birthday. Boracay Explorer offers an excellent boat trip to nearby isolated Carubao island where all food and drinks are provided throughout.

Our trip attracted a variety of ages from 18 to 60 years old.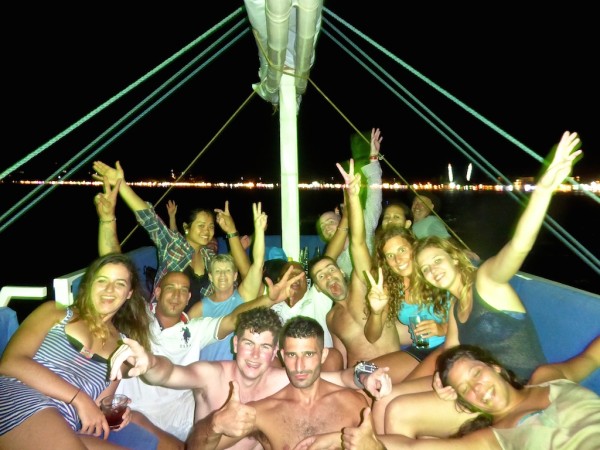 Carubao island is a short trip by boat, around 30 minutes. There are no tourists on this island and the beach is stunning. It's great for relaxing with crystal clear waters.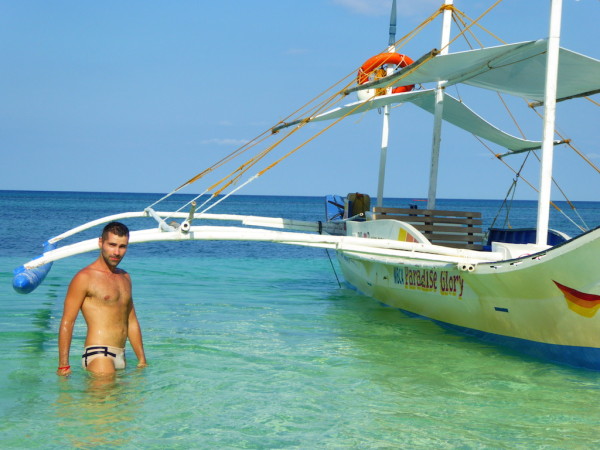 When we joined the group in the morning, we knew nobody. But by the end of the day, we were friends with everyone on board.
Celebrating your birthday on a boat will be one of the highlights of your Boracay trip. The excellent and friendly staff of Boracay Explorer, like Magic Mike, make it even more special: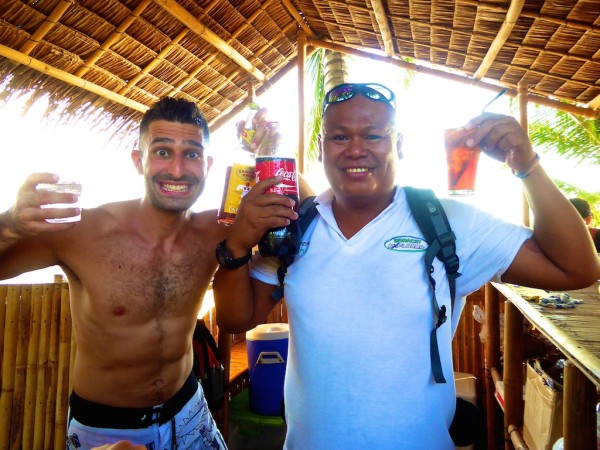 #2

Learn to dress up and swim like mermaids!

And we say: "Why not!"

It's a unique way to celebrate your birthday on Boracay, not to mention a great work out and a whole lot of fun.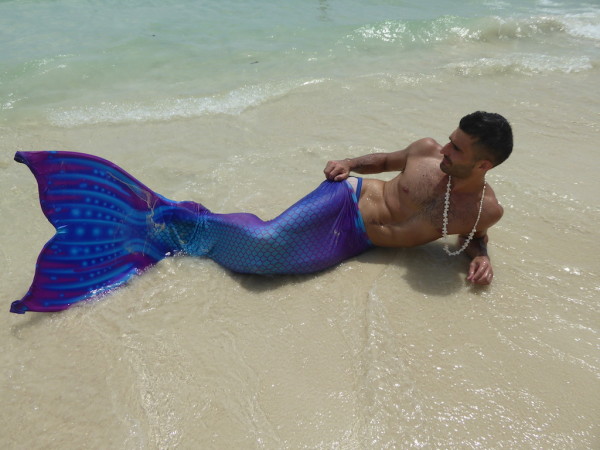 We celebrated Sebastien's birthday learning to swim like mermaids with the Philippines Mermaid Swimming Academy, which also included a photo shoot on the popular White Beach of Boracay.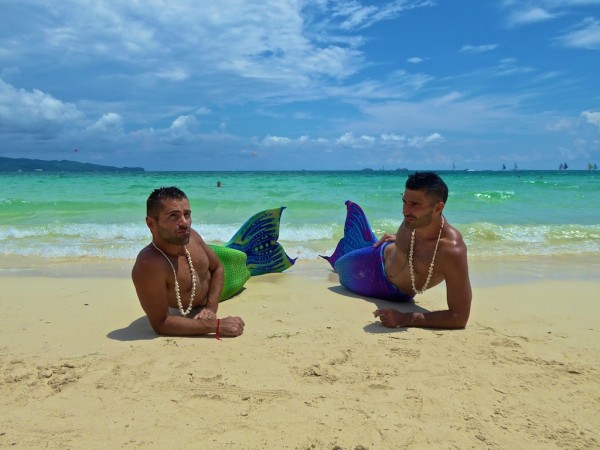 The mermaid teachers are fantastic and this makes a truly unique birthday present on Boracay for your loved one.
Go on…we know you're tickled to try!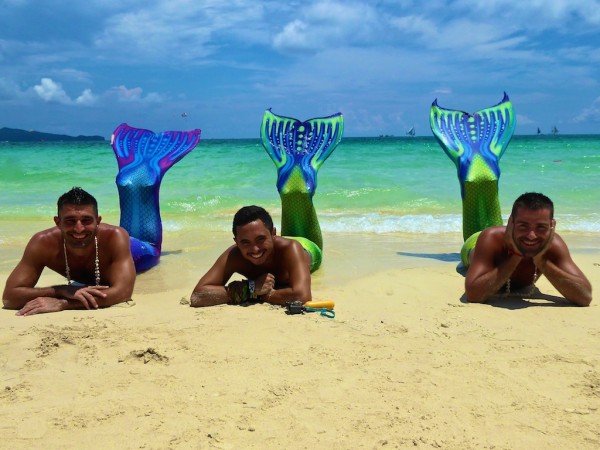 #3

Indulge yourself at the luxurious Mandala Spa

Mandala Spa and Villas is an oasis of relaxation heaven, hidden away from the busy touristy area of Station 2. As soon as you enter the grounds, it's like you've been transported to a completely new quiet, peaceful and serene environment.

We celebrated Sebastien's birthday on Boracay being spoilt rotten at the luxurious Mandala Spa.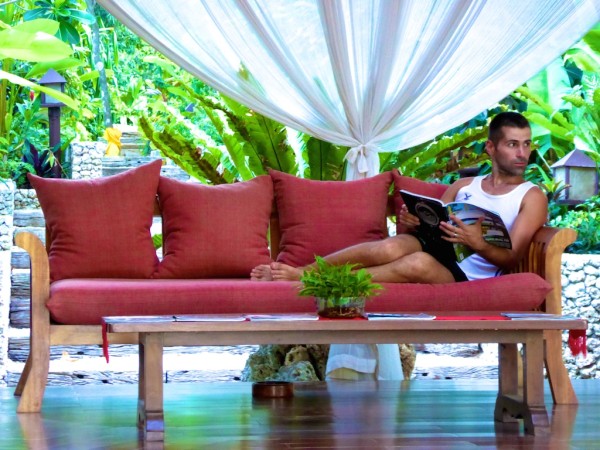 Mandala Spa offers some incredible massages and spa packages aimed at relaxation and rejuvenation in a very romantic setting. We highly recommend it to anyone who wants to indulge a little bit for their birthday on Boracay.
We loved it so much that we dedicated an article about our experience at Mandala Spa.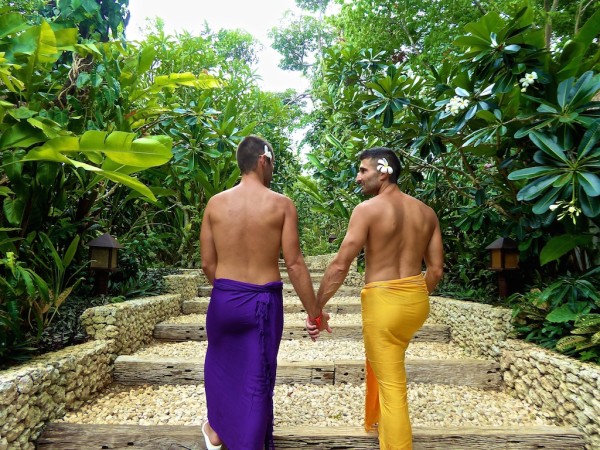 #4

Kite surfing on Bulabog beach

Bulabog beach is located on the East side of Boracay and has some of the best kitesurfing in Asia.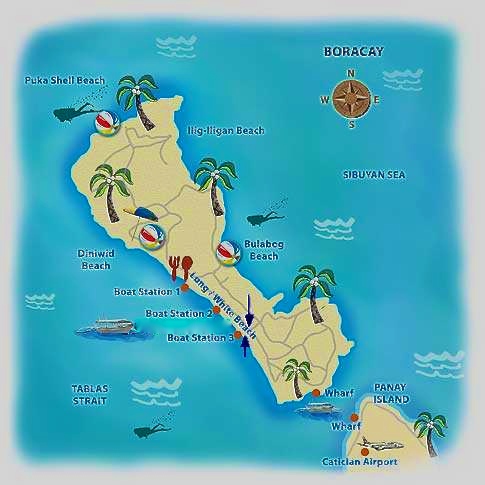 The waters of Bulagob beach are windy and therefore not ideal for swimming. But the beach itself is a lagoon with a reef protecting it from strong waves, making it ideal for kitesurfing.
The peak time for water sports is between October to April with a highly rated company like Greenyard Kitesurfing.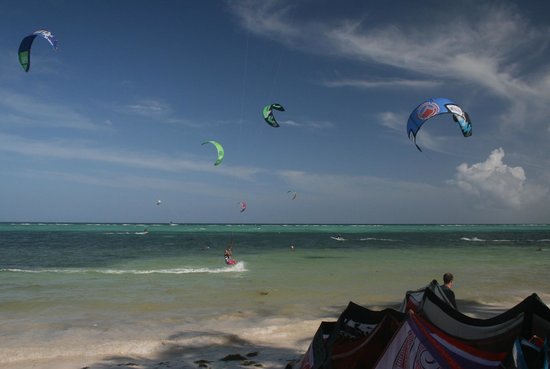 #5

Birthday treat at a romantic restaurant

There are many excellent restaurants in Boracay to choose from for a nice birthday dinner.

Los Indios Bravos is one of our favorite restaurants on the island. It offers a mix of yummy Western foods and traditional Filipino foods like kinilaw (raw fish salad).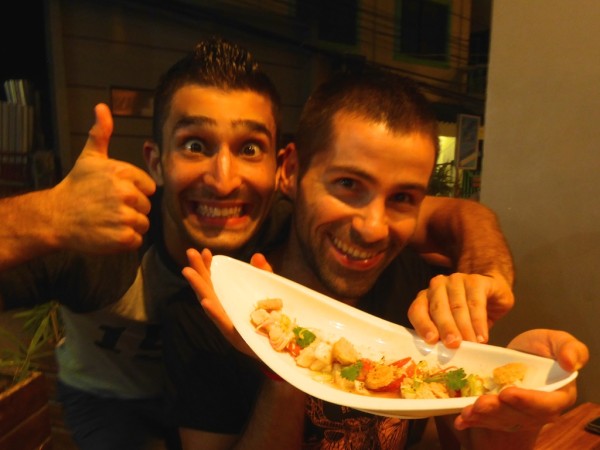 Travel with us as we swam our way through Boracay and Palawan in our Philippines travel video.
OUR FAVOURITE TRAVEL TIPS
⭐️ TRAVEL INSURANCE — We recommend you always take out travel insurance before your next vacation. What happens if you suffer from illness, injury, theft or a cancellation? With travel insurance, you can have peace of mind and not worry. We love World Nomads travel insurance and have been using it for years. Their comprehensive coverage is second to none and their online claims process is very user friendly.
⭐️ SAFETY & SECURITY — All travelers (gay or not) can sometimes encounter danger when traveling. CloseCircle is your "virtual body guard" mobile app which provides security alerts and support wherever you are in the world. They have a 24/7 emergency response team monitoring their users who will contact you immediately if the SOS swipe button is activated. Support can include anything from practical advice, to free evacuation from areas with extreme weather or security risks. You can read more about CloseCircle in our article about how to stay safe whilst traveling.
⭐️ ONLINE ANONYMITY — A VPN (Virtual Private Network) is a must in many countries: it allows you to surf anonymously and maintain your privacy whilst traveling. You'll particularly need it in countries where gay dating apps are blocked by the government. We recommend ExpressVPN, a reliable and cost effective service which we used and loved during our travels.
⭐️ HOTELS or APARTMENTS — When we plan a trip, we always look for the best hotel deals. We love Booking.com because not only do they have a comprehensive listing of accommodation options, they also offer the best prices. Added bonus: they provide 24/7 support and free cancellation for most listings.
⭐️ SIGHTSEEING and ADVENTURES — When we travel somewhere, we like to seek out the best experiences, whether it is cooking with locals in Bangkok, hiking on a glacier in Patagonia, or going on a wildlife safari in Sri Lanka. Our favorite place to look is GetYourGuide because they have over 30,000 highly rated activities, a user-friendly booking process with free cancellation and a 24 hour customer support.
This article contains affiliate links. If you click on them, we may receive compensation which keeps our website alive and helps us bring you to more destinations.