We found Palawan Island to be a popular romantic getaway for gay couples in the Philippines. It is surrounded by some of the most beautiful untouched beaches and islands, as well as one of the New 7 Wonders of Nature.
This is our gay friendly travel guide to Palawan island following our visit there in June 2015.
PUERTO PRINCESA AND THE UNDERGROUND RIVER
Puerto Princesa is predominantly used as a base for onward travel to El Nido as well as for tours to the Underground River, which was voted as one of the New 7 Wonders of Nature by a global poll in 2012.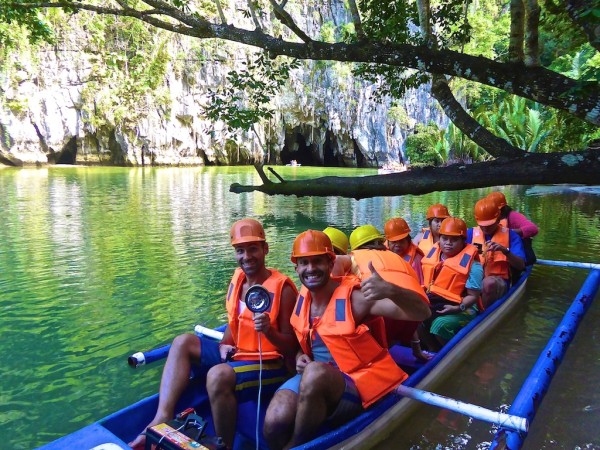 1. Where to stay in Puerto Princesa?
Puerto Princesa is a small town, making intercity transport between the town centre, airport and main bus station very convenient. There is a wide variety of good quality home-stays and guesthouses near the airport, which is very close to the town centre. The gay friendly accommodation options we recommend are:
Pleasant stay in the heart of Puerto Princessa.
Very friendly staff, live music performance every evening.
Prices start from $70 / £50 for a double room with breakfast.
A homely inn, good for those on a budget.
They can arrange tours the undergroud river for a very good price.
Prices start from $35 / £20 for a double room with breakfast.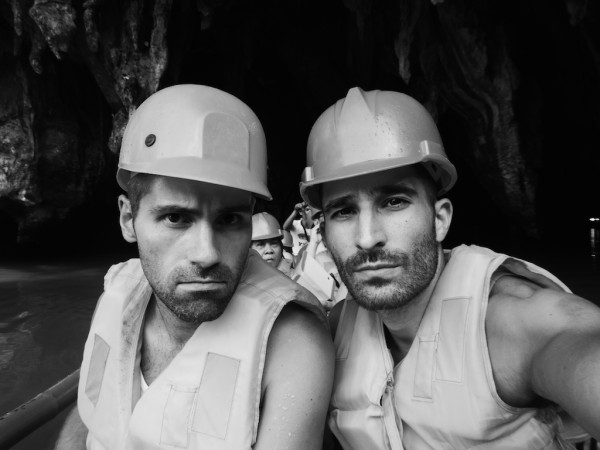 2. Organise your tour to the Underground River
The Underground River is 80 km (50m) North from Puerto Princesa city centre and usually visited as part of tour. The easiest way to book a tour is through your guest house.
We arranged our tour via Purple Fountain Courtyard Inn and paid 1,500 pesos ($33 / $22) per person which is the standard price.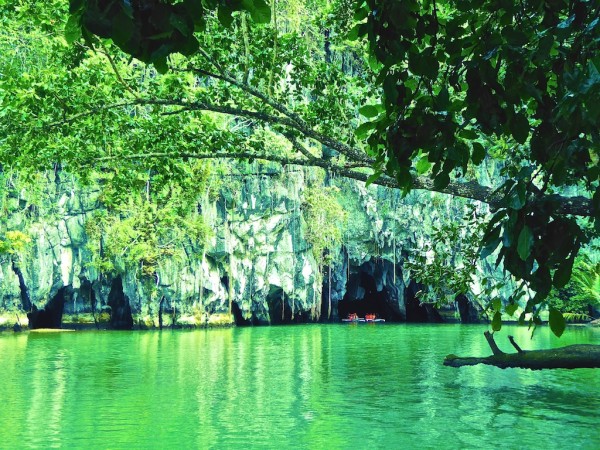 Our tour to the Underground River also included a visit to the Ulong Caves with some excellent views across the Ulugan Bay and some fun zip lining activities.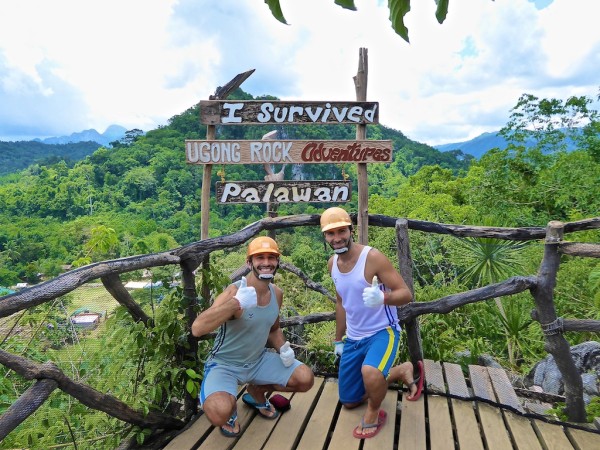 3. Where to eat in Puerto Princesa?
Puerto Princesa has many decent restaurants and considered the culinary capital of Palawan. Our favourite restaurants were:
KaLui: a very popular restaurant, serving a delicious fish platter amongst other things. It gets very busy, so book ahead.
Marbers Beergarden: great place for international food as well as for traditional Filipino foods like pork sinigang or pancit noodles.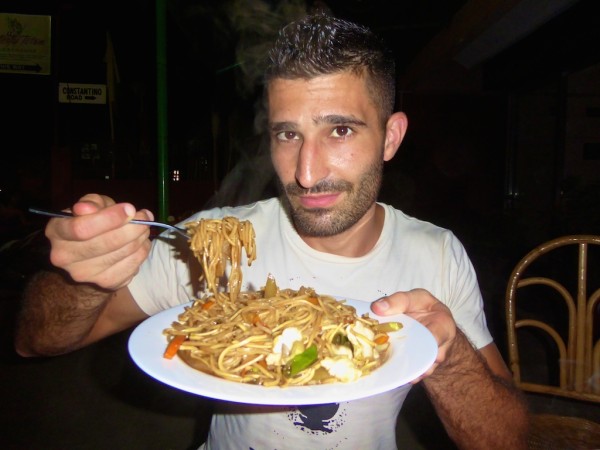 EXPLORING EL NIDO
El Nido is a great base in Palawan to enjoy the surrounding islands and beaches. But take plenty of cash because there are no ATMs…yet (we went in June 2015 but heard there are plans to open a bank there "soon").
1. Gay friendly accommodation in El Nido
Excellent high end gay friendly option, located on nearby Las Cabanas beach and ideal if you want a romantic setting away from the El Nido party crowds but close enough to be near the main amenities.
Those sunset views, every evening…wow!
Prices start from $190 / £125 for a double bed.
An excellent family run home stay ideal for budget travellers and located right in the heart of El Nido town.
Prices start from $40 / £23 for a double bed with breakfast.
Very welcoming gay friendly hostel for those who want to camp underneath the stars in Nacpan, away from all the noise in El Nido town.
Prices start from $10 / £7 for a bed.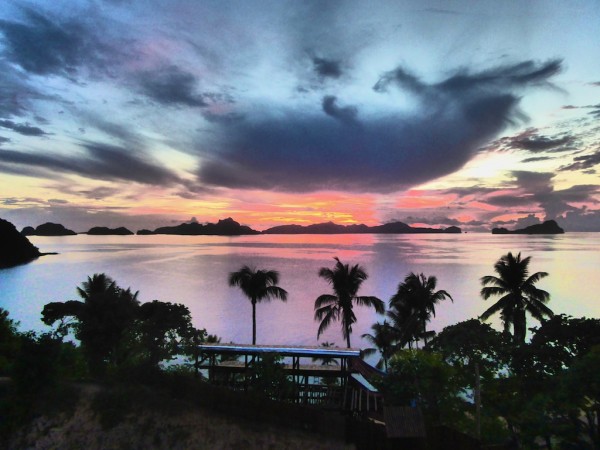 2. Activities to do in El Nido
There are plenty of fun activities and tours to do in El Nido:
Island tours: there are 4 main government controlled tours called A, B, C and D to the surrounding islands and beaches, which are awesome day trips. We booked Tour A and C with the gay friendly El Nido Boutique ArtCafé.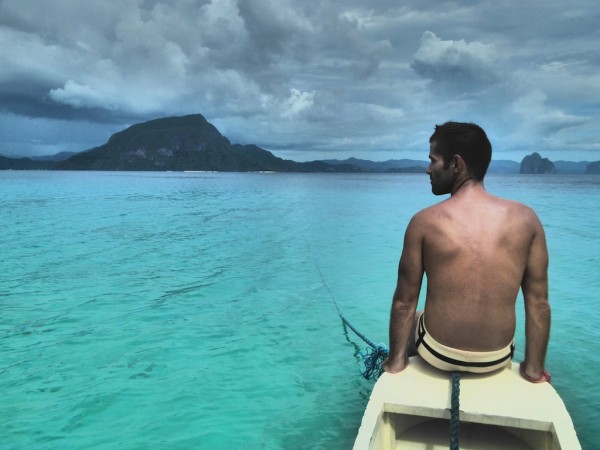 Snorkelling: the island tours, particularly Tour C is great for snorkelling in El Nido by some stunning coral life particularly around Tapiutan and Matinloc islands.
Kayaking: the island tours also include some kayaking around some of the islands, particularly Tour A which goes to the Big and Small Lagoons of Miniloc Island.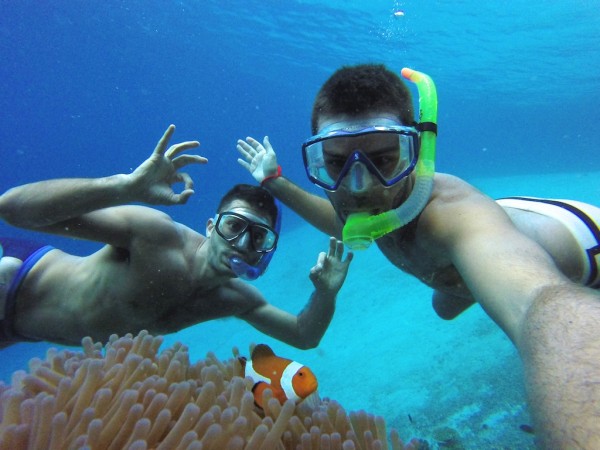 Luxury tailored tours: for those wanting a bit of luxury in a romantic setting, we recommend the gay owned Isla Expeditions who take tours to more remote and untouched locations, like Ginto Island over several days with a 5* service.
Scuba diving: there are some great diving sites and if you get lucky you can see turtles and even some reef sharks. We recommend El Nido Adventure Scuba.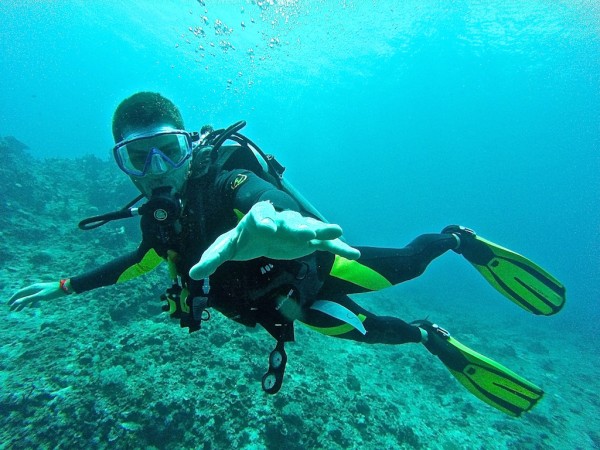 Keeping fit: the beaches around El Nido main town are great for morning jogs. For gym bunnies check out Peak Corner Gym, located in the centre, which charges 100 pesos (£1.50 / $2.20) entry (as at June 2015).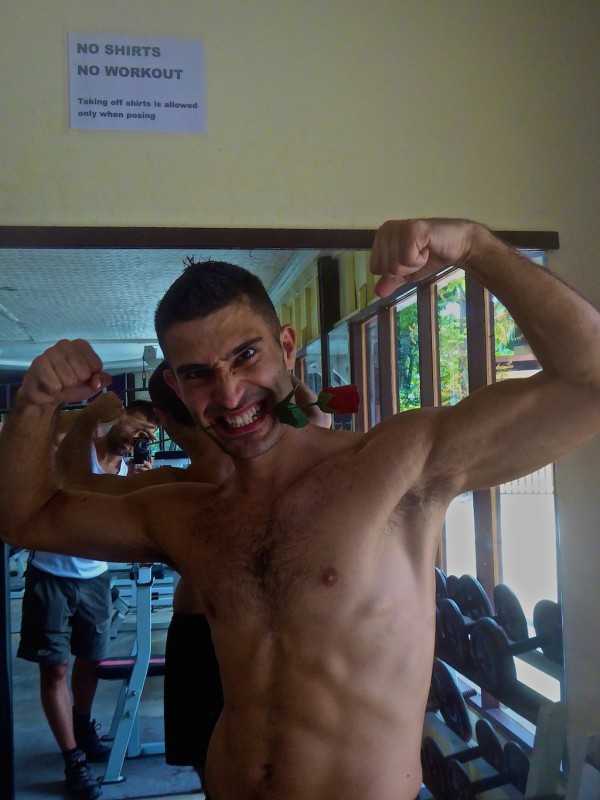 3. Gay friendly bars and restaurants in El Nido
El Nido is very touristy, but as a result has a plethora of excellent dining options. Our favourite was:
Artcafe Restaurant: does the best breakfast in El Nido. They have their own organic garden so everything is fresh. Their homemade bread is also one of the best we've tasted in Asia. They also do great pizzas for dinner.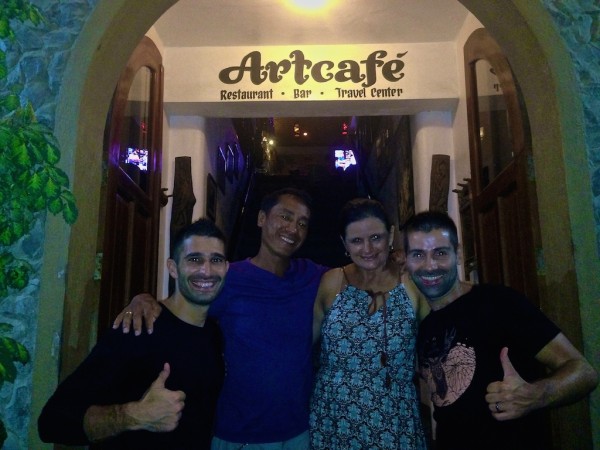 FLOWER ISLAND: the ultimate romantic experience
For a romantic getaway holiday, consider spending a few nights at the gay friendly remote Flower Island Resort (Check prices now).
The private island is located around 45 minutes boat ride from the town of Taytay and is a real tropical paradise. When we visited Flower Island Resort. we were the only ones on the entire island.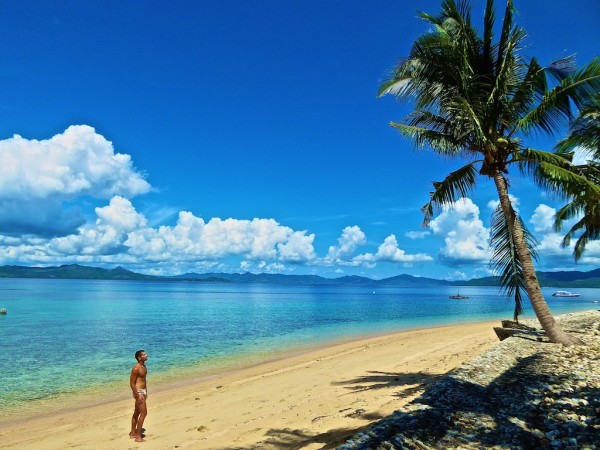 The staff were extremely open to us as a gay couple and were delighted to show us the surrounding area, which included a visit to the nearby pearl farm. The island is also surrounded by completely untouched coral, which makes for some excellent snorkelling.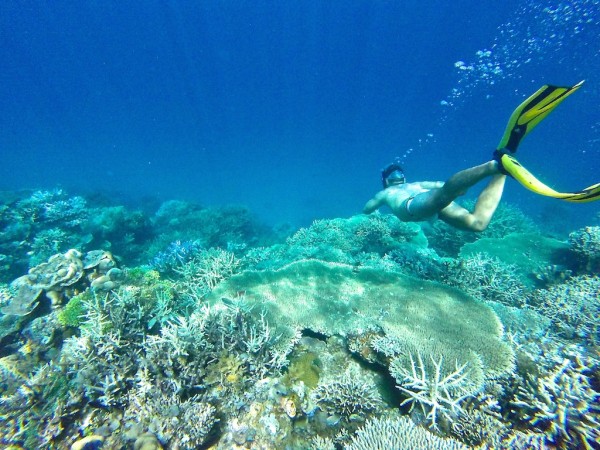 Our favourite memory from Flower Island Resort was enjoying a buko (coconut) in the hammock outside our private cottage taking in the beautiful sunset. Utter bliss!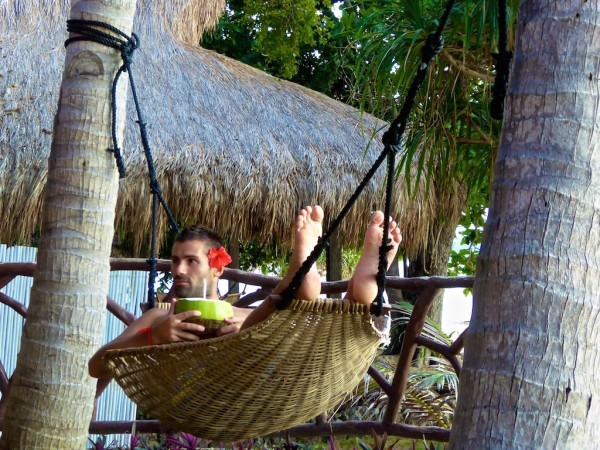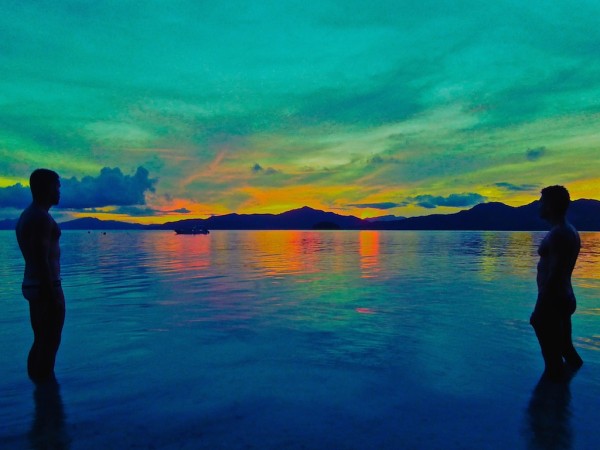 RELAX AND TAKE IT ALL IN AT SIBALTAN VILLAGE
Sibaltan is a peaceful village by the sea, located around 1.5 – 4 hours from El Nido (depending on the road conditions). It can be reached via minivan, jeepney (the distinct Filipino public bus) or by tricycle.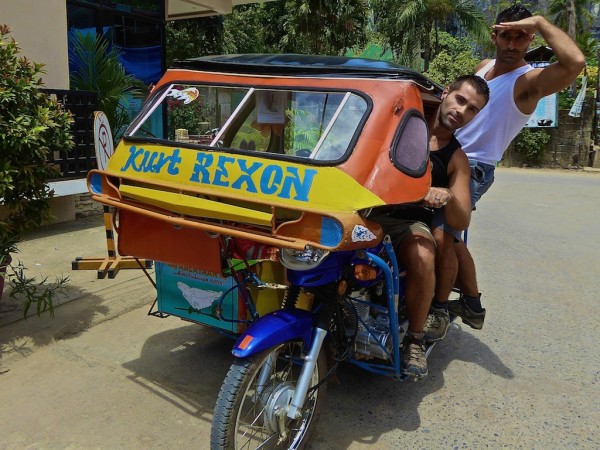 If you want to get away from the tourist crowds, Sibaltan is the place to go. We recommend you stay at the Ursula Beach Club, a gay friendly guest house by the beach owned by the lovely Dennis, who will make you feel like you are in a 5* hotel.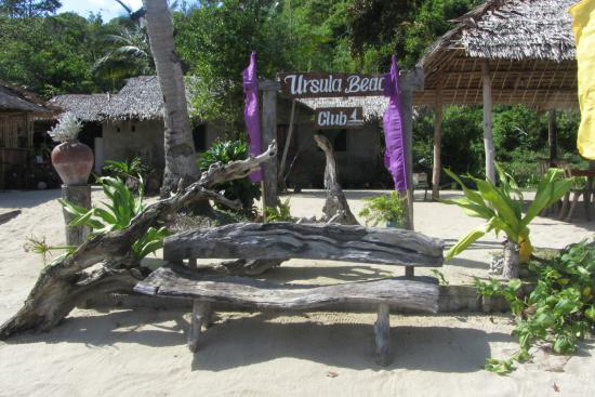 As it's quite far out from El Nido, the Ursula Beach Club is better suited for those who value relaxation and nature over busy bars and beach parties.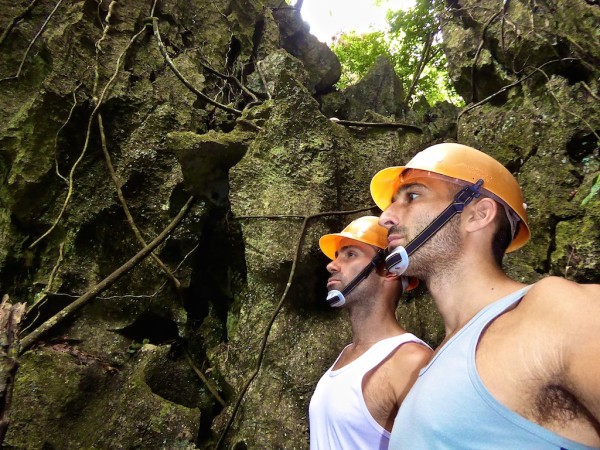 Travel with us as we swam our way through Boracay and Palawan in our Philippines travel video.
Happy travels are safe travels
We recommend you always take out travel insurance before your next vacation. What happens if you suffer from illness, injury, theft or a cancellation? With travel insurance, you can have peace of mind and not worry. We love World Nomads travel insurance and have been using it for years. Their comprehensive coverage is second to none and their online claims process is very user friendly.
If you enjoyed reading, please pin me: