TERMS OF USE: There is a chance that some of the content on this page has changed since it was last updated. By reading this article, you consent to our Terms of Use and Disclaimer. Happy Travels!
DISCLOSURE: Some of our posts may contain affiliate links which we may receive a commission if you choose to book something through one of our links.
What can we say, we love a big package!
Though not the kind we have to carry around an airport if ya catch our drift…
Trying to squeeze everything into such a tight space is tough (despite us having plenty of practice). We always struggle with separating the essentials from the vanity items.
Choosing what clothes to bring is always the easiest part. After all, gay men are notorious for their fabulous dress sense. So, when it comes to planning out our outfits (or lack thereof!) for a trip, we have no trouble. But we get so caught up in the excitement of what we'll wear that we often forget some of the fundamental items – some quite painfully obvious! We made this list of all the vital items that we feel are imperative to remember and we thought we'd share it with you.
Having such a list will not only make your trip run a lot smoother, but it will also prevent any bickering with your travel partner/buddy when one of you forgets something important…
Hit us up if you think there's anything essential you think we've left out!
Whatcha Packin'?!
The question 'whatcha packin?' has never been easier. Level8 has done the impossible by making packing fast, fun, and fashionable.
Made from the highest-quality material, their range of luggage and backpacks is durable whilst remaining sleek and stylish. They come in an array of colors that will pop out on the luggage carousel, making you the envy of all fellow travelers! Claim an exclusive 10% discount using our NomadicBoys10 code at checkout.
1. A Hard 'n' Sturdy Suitcase!
We like it hard, sturdy, and able to take a pounding…
Of course, we're talking about our suitcases…what else?
It goes without saying that you won't get anywhere travel-wise without a suitcase. And while it may seem obvious, it's the most popular question we always get asked about what we pack on our travels – "What's the best suitcase you recommend guys?".
Well, right now we're loving the cases on offer by Level8.
We love them because they make good strong sturdy cases that are durable and can withstand being tossed around customs and baggage checks. Also, the wheels are strong – previous cases we've dragged over cobblestones and hilly streets quickly started to loosen very quickly…not so with on our Level8 cases. These bad boys are not only waterproof, they're finely crafted with a lightweight and durable polycarbonate hard shell that is combined with anti-scratch surface technology.
And, they look good! They're stylish and classy – but if you want one that's distinctive and stands out, they have a range of colors to choose from. Travel tip from Seby: take a bright-colored suitcase case and you'll immediately be able to pick it out from the baggage claim.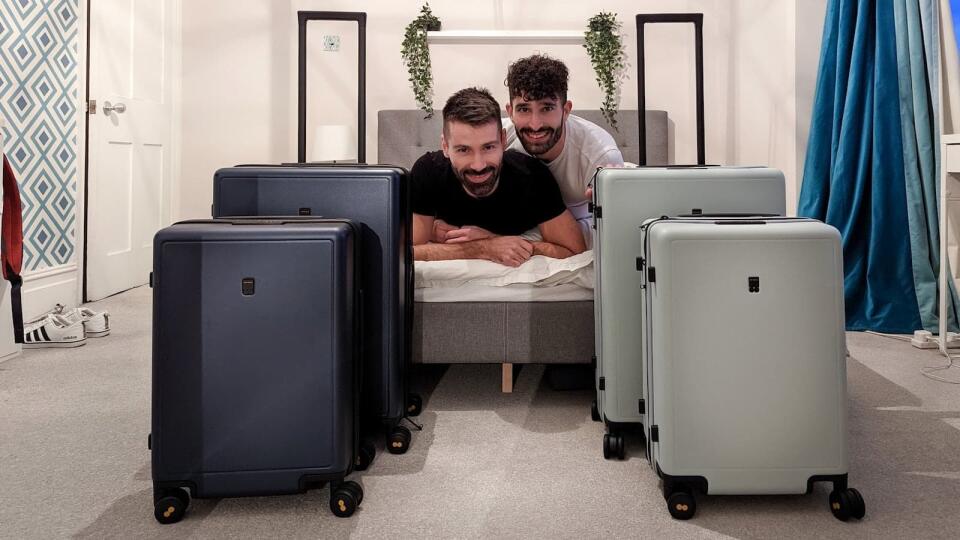 2. Packing Cubes Organizers
Packing cubes are a gamechanger. Gone are the days when we'd lazily lump all of our clothes into the same case as our toiletries, books, and camera equipment. We shudder at the thought of doing that now.
Packing cubes allow us to divide up/organize all of our items into different zipper "cubes", so everything gets tucked into our case nicely and organized. We like using a large cube for clean clothes, a separate cube for dirty laundry, another for shoes, a medium-sized one for electronics and gadgets, and a cosmetic bag for all of our grooming items (of which there are many!).
We also recommend using adhesive labels or stickers to place on each box to help you identify what each bag contains. This makes such a big difference as you can quickly open the right box to find your toothbrush, for example, instead of having to spend ages unzipping everything until you locate it!
3. Protection!
In the immortal words of Bea Arthur in The Golden Girls:
"Condoms, Rose! Condoms, condoms, CONDOMS!"
Single or otherwise, it's super important to strap one on whenever you're being intimate with someone. After all, everyone loves a souvenir from abroad…but not one that lives in your pants. In addition, make sure you pack ample lube – and remember it's a liquid, so either store it in your suitcase, or, if taking in your hand luggage, ensure it's less than 3.4 oz/100ml to prevent problems at the airport security.
We also advise taking PrEP (pre-exposure prophylaxis), which is a medication that prevents HIV. Check up on your destination's guidelines, as unfortunately, many places still have a stigma around PrEP medication and impose a limit as to how much you can bring into the country – gay travel to Dubai is a classic example.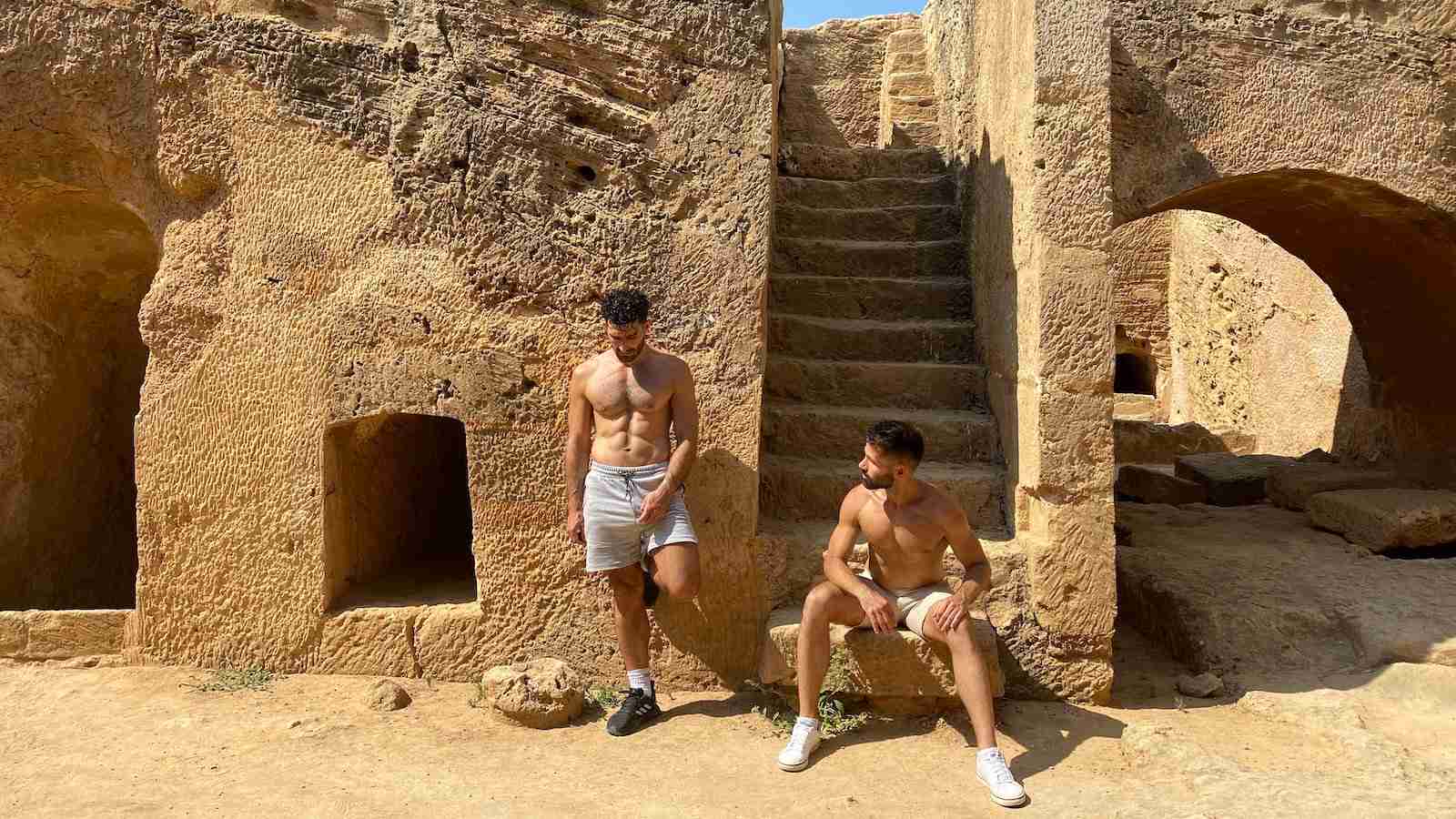 4. Your Favorite Aftershave
People who smell nice are statistically more attractive to other people. Even people who look average (not you, of course, you're a stunner!) can become 10x hotter if they have a nice scent. This is why we always make sure to spritz on our favorite colognes and aftershaves when heading out.
Especially if you do as much running around as we do – no one wants to sniff a sweaty Betty.
Duty-free sections in the airport will always have a wide selection of perfumes, colognes, and aftershaves to choose from. Practically every famous person has their own fragrance – so you can climb up the hilly streets of Edinburgh smelling like Lady Gaga, cruise across the Mediterranean with the scent of David Beckham, or dance around the clubs of Berlin whiffing of Snooki (no really, even she has one!).
Some of our favs include Acqua Di Gio by Armani, Carbon by Prada, and Summer by CK1.
5. Hot Swimwear
Speedos do for gay men, what bodysuits do for drag queens – they make you look and feel hot.
If you're heading off to one of the many awesome gay beaches in the world, or an all-male gay resort, gay campground, or the most notorious of all, one of the many popular gay cruises, then you're going to want a decent pair, trust us! Whenever gay guys get together, most men will be wearing them by the poolside or at one of the many themed dance parties. Speedos are almost synonymous with 'the gay experience' just as, say poppers or Pride colors!
Perhaps you're thinking, "guys, I could never wear a speedo", or, "I don't have the body for it"… Well, we say to hell with that! A beach body is any body – so go for it. Who has the time to judge? Life's just too short!
And once you're in them, camouflaged by all the other men, you'll feel on top of the world.
On a serious note, we all want to look our best for our holiday snaps and a decent swimming outfit, however revealing you want it to be, plays a big part in this.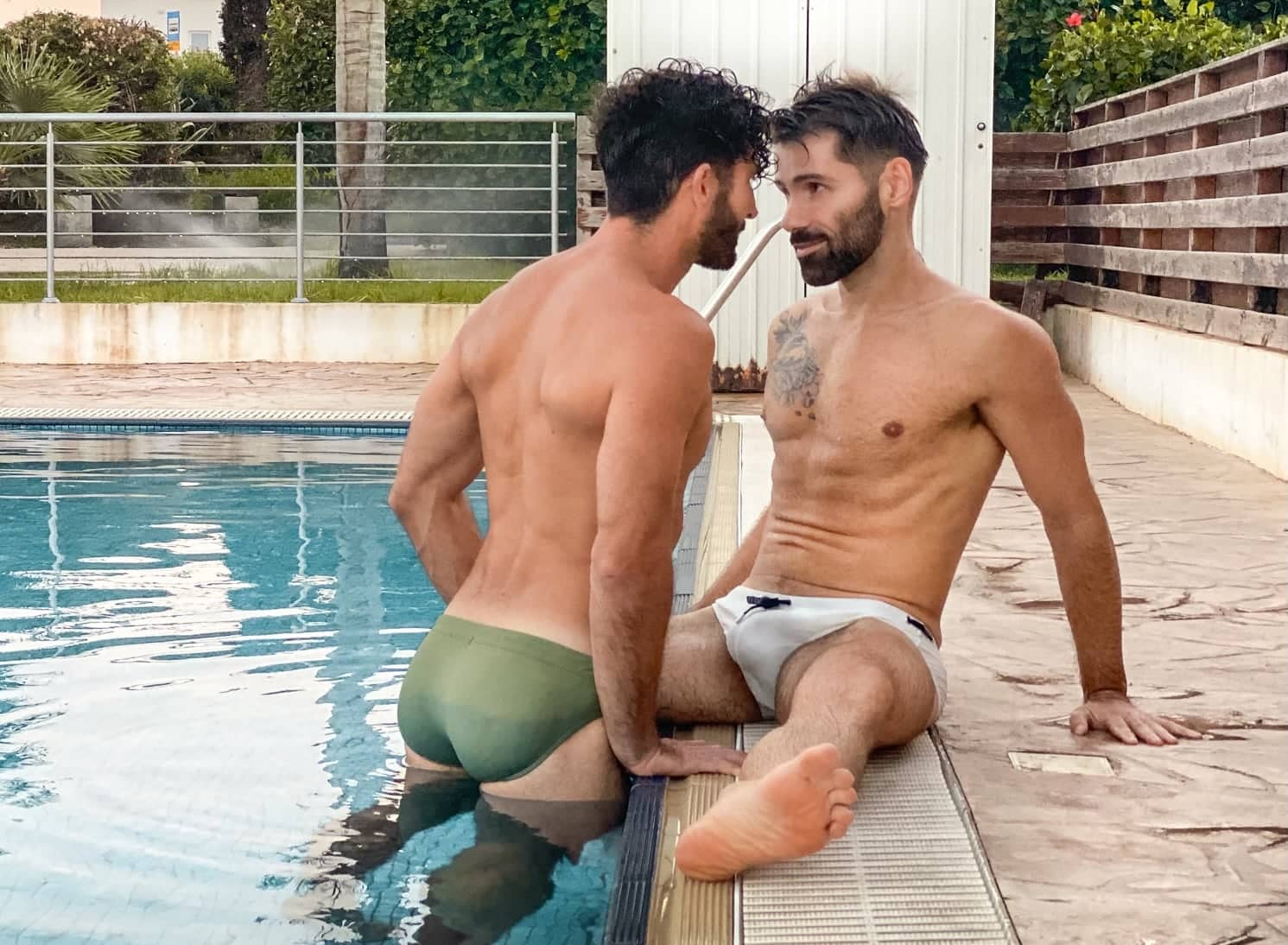 6. Travel Adapter
In a perfect world, we'd have peace, love…and universal plug outlets. But, sadly, we don't.
Plugs in the USA are different from those in the UK and Ireland, which are different from those in continental Europe, which are different from those in Australia, which are different to…you get the picture!
Without a doubt, this is the item that we forget about the most. Too many nights we've arrived at our hotels, desperate to charge our phones and laptops, only to discover our plugs didn't fit into the outlet. In that situation, there ain't no bigger hero than the hotel reception who has plenty to spare.
But you can't always rely on them, which is why we say to everyone we meet to invest in a universal travel adapter to cover all your bases.
We all love a good plugging!
7. Harness and Play Toys!
Like speedos and underwear, gay men at parties love wearing harnesses.
And not only do guys look quite alluring wearing them, but they're also surprisingly easy to travel with. They are lightweight and aren't too OTT if discovered by security during random bag searches. Just pretend it's a dog leash…
To be extra safe, wrap it in a towel, just to keep it safe from any spillages. Harnesses can be expensive and the last thing you want is for it to get soiled by a burst bottle of shower gel.
There is also a plethora of toys to bring along too. Butt plugs, vibrators, beads, role playing masks (oh my!)…just be wary that if you're going to travel with toys, then take necessary precautions and be sure to read our detailed guide on how to travel safely with your toys!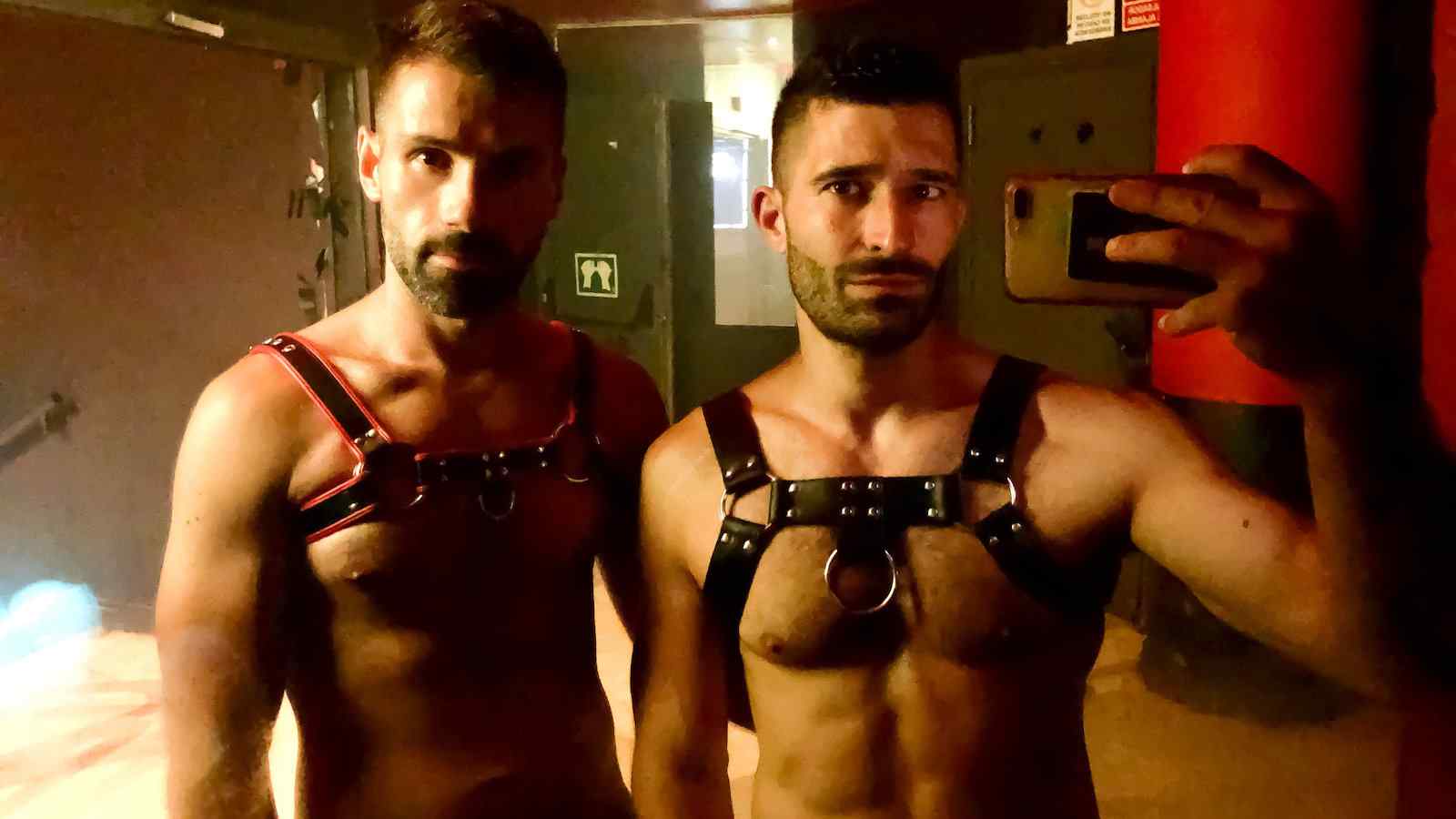 8. Phone Battery Pack
Just like the universal plugging outlets, phone chargers are another easy thing to forget about. Either that or you simply struggle to find an outlet.
We were on a train recently, scrolling through some of our favorite gay TikTokers and binge-watching videos of some of our favorite gay YouTubers. Then suddenly, my phone died without me realizing…and there weren't any outlets to charge up. A 21st-century nightmare!!!
Luckily, we were heading to our hotel straight away, but if we'd been heading out for a day of exploring, it'd have been a disaster. Phone battery packs are a must. They are lightweight, easily transportable, and often come in a variety of cute colors and designs. But best of all, they can get you out of a tight spot.
Amazon sells plenty of affordable portable battery packs that will keep your phone going all day. If only there was something like that for our energy levels…
9. Loudspeaker
Why go around wearing headphones when you can bring a loudspeaker and share the love.
Obviously, we don't recommend you be *that guy* who blares his music at the back of the bus or train. But if you're at a gay party, there's no better time than connecting your playlist to a speaker and getting everyone up dancing.
It's also nice to pop on a few tracks to have on in the background when you're packing, getting ready every morning, or prepping for a night out.
There are tons of speakers that can connect via Bluetooth, so you don't even need to carry around pesky wires or chords.
The only issue this causes is whose music to play: Seby's guilty pleasure for French punk rock or my insatiable taste for dance-based bops?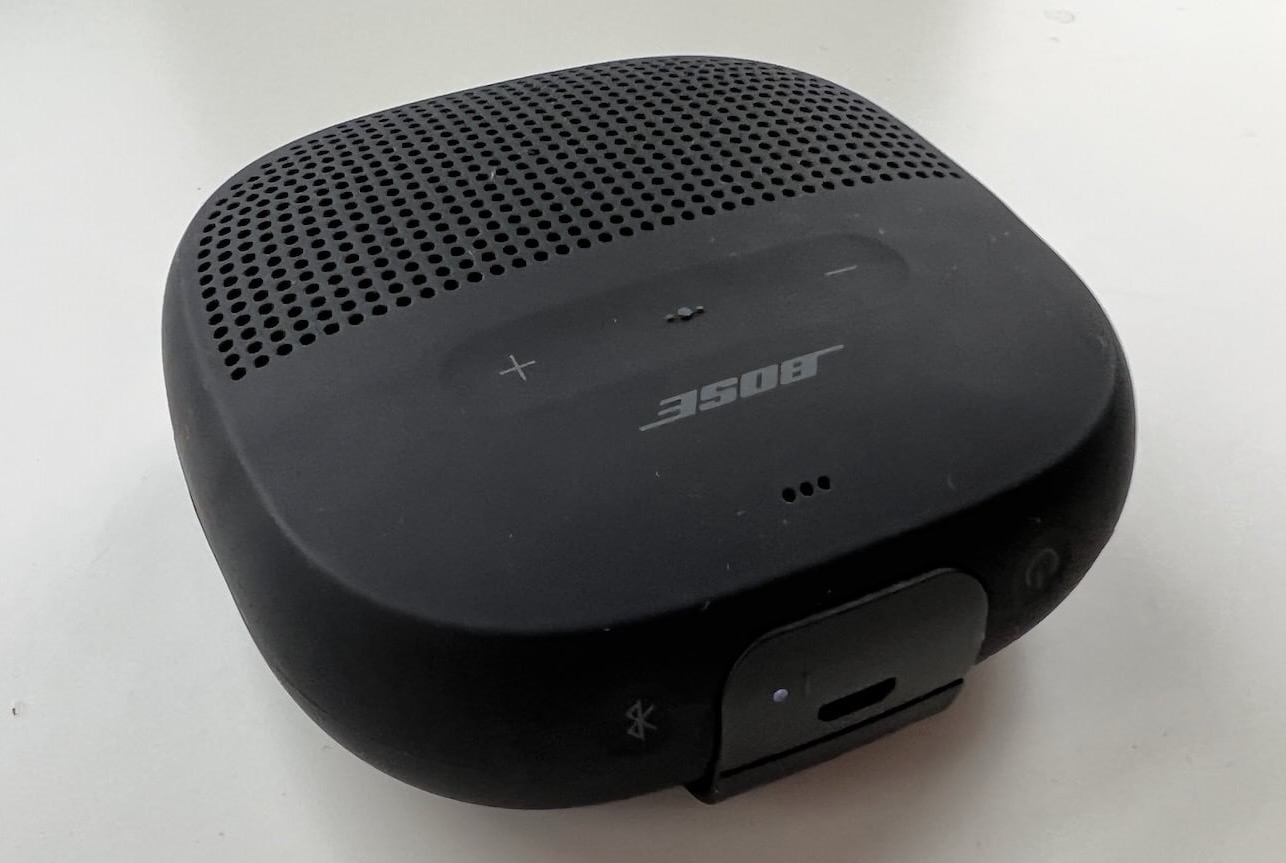 10. Expandable Duffle Bag
Duffle bags are a super practical item to have. Many guys use them for the gym, others take them on their trips abroad. You could say that they are the vers of the luggage community!
They are perfect for bringing along on a camping trip, mainly because you can get them as muddy as possible, and they won't soak through and ruin your clothes.
Or, you could fold it up and tuck it inside your main suitcase, then use it as an extra piece of luggage for any items you buy on your trip. Because if you're like us, you won't be able to resist the temptation of a shopping spree when you go aboard.
An expandable duffle bag will allow you to cram in so much stuff than you originally brought over – it's a must must must!
11. Kindle
No matter which side of the physical versus electronic book debate you fall on, there is no denying that Kindles are more travel-friendly.
Yes, paper books are great for their smell and feel (plus you look super smart holding one at the pool), but they are too darn heavy to carry around. This is why we love Kindles. They allow us to transport all of our favorite titles around the world…historical fiction novels for Stefan and science fiction books for Seby.
Plus, we can tear into a pretty racy gay novel in public without local people clocking the explicit cover.
They also allow you to download guidebooks by Lonely Planet and Rough Guide, so you can get plenty of travel tips and advice on the go.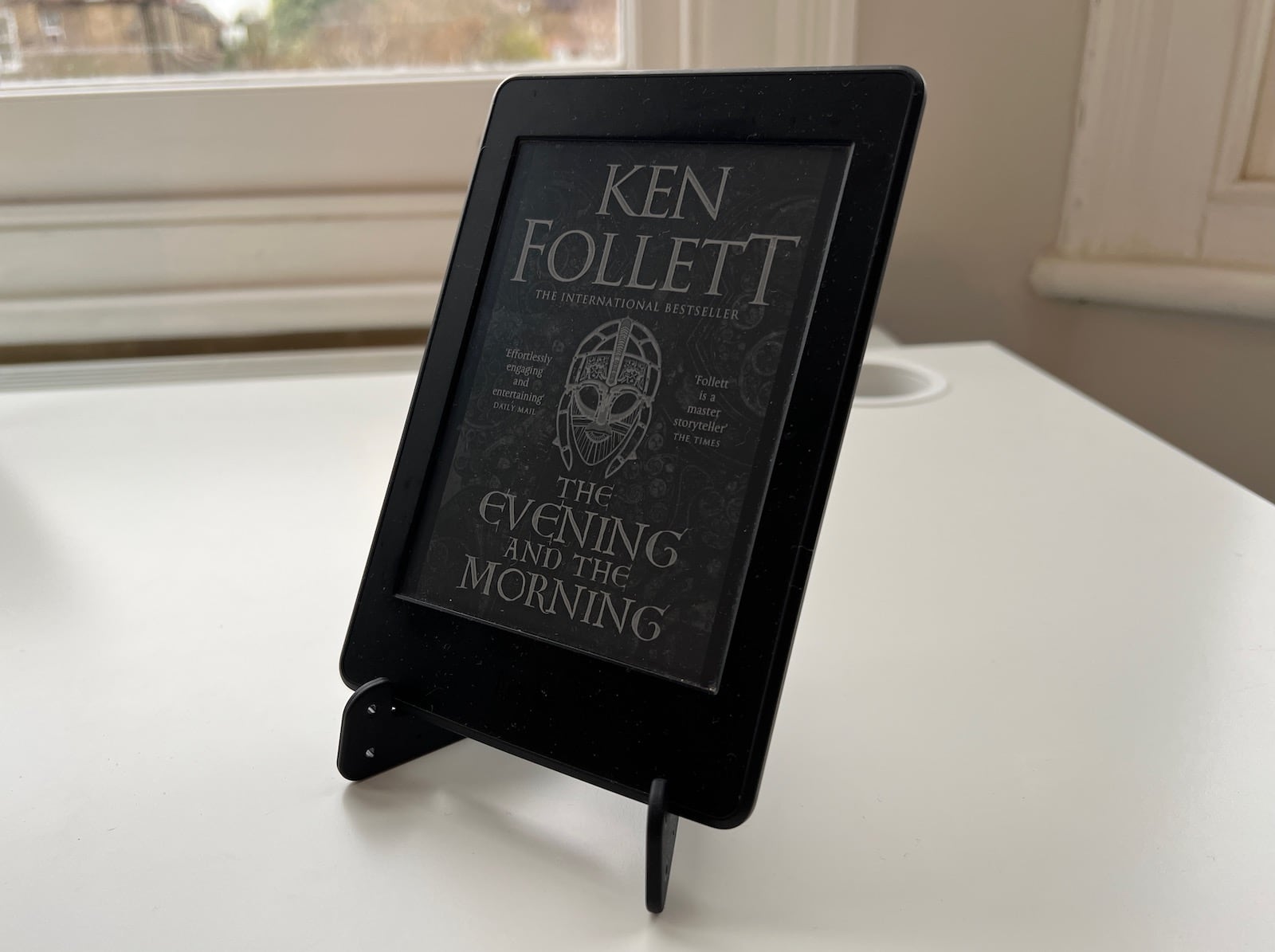 12. Earplugs
Whether you have to contend with a partner who snores (ahem – no shade to anyone in particular!) or you have a particular disdain for crying babies on the plane/train – earplugs are an absolute necessity!
You can pick them up in most airports or convenience stores for cheap – securing your ability to get a restful night's sleep. They are lightweight and can easily fit in your pocket. If only everything else we own was so travel-friendly.
You can also invest in noise-canceling headphones – a true godsend for long journeys when you just want to shut out the rest of the world. Spend your journey blasting Dua Lipa, taking in the gory details of a true-crime podcast, or jamming to the soundtrack of the 2019 motion picture Cats (we won't judge)…time will practically melt away.
13. Dollars
The world is moving toward a cashless society. Especially due to the increase in popularity of Revolut, which allows people to switch their money between numerous currencies without a transaction fee.
However, we still believe in the power of an emergency cash fund. We never go anywhere without $50-100 notes, separate from our debit cards and the spending money of the country we are visiting. USD dollars are regarded as a universal currency pretty much everywhere in the world so it doesn't hurt to have an emergency stash to hand.
There's every possibility you could end up stranded somewhere without a card or the local money. Having that safety net will mean you can at least pop into a bank and get cash that way.
Make sure you keep it in a safe place in your luggage, separate from your bank cards and normal day-to-day cash.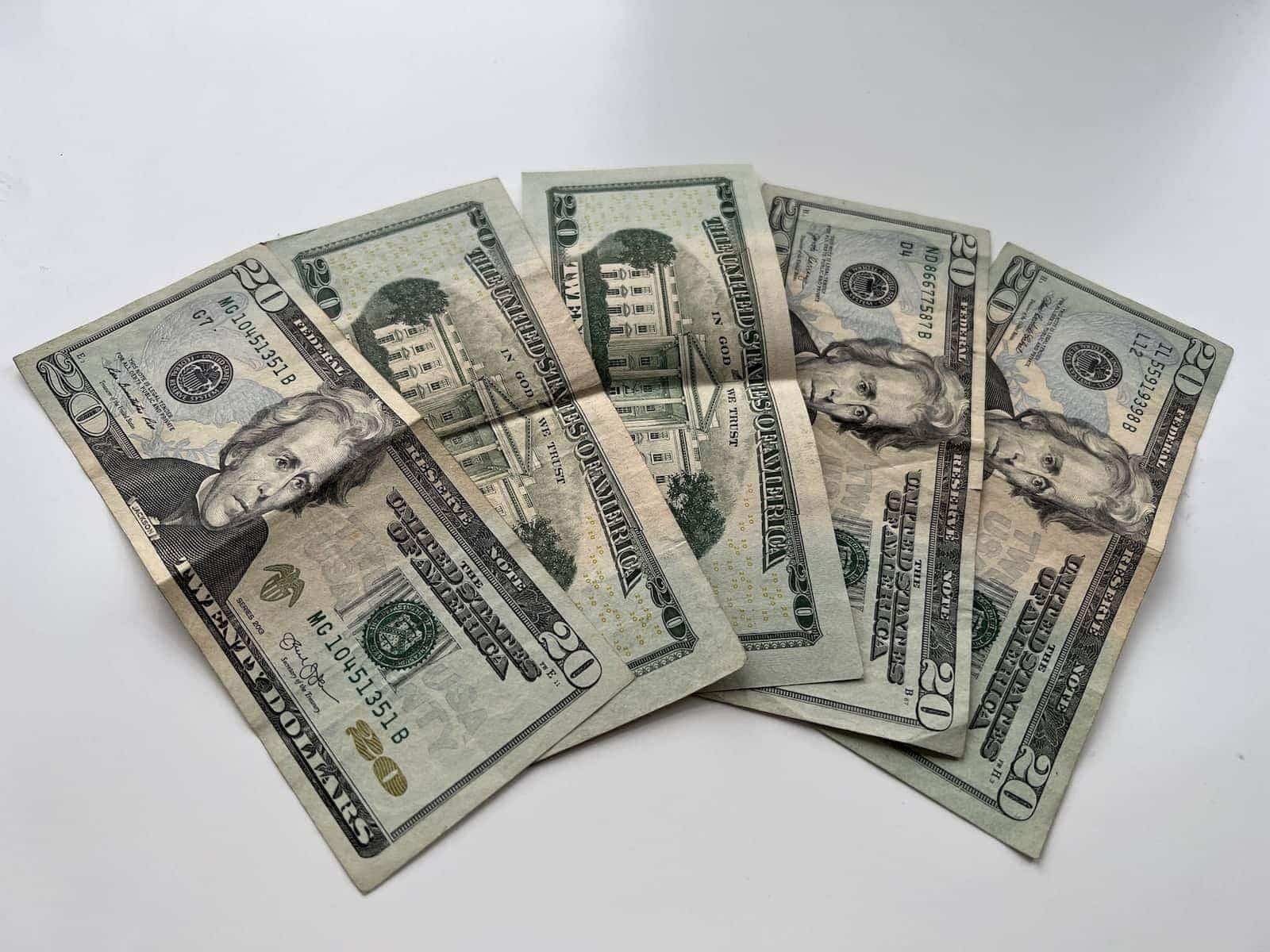 14. Covid Documents
We hate to mention the C-word, aka the sworn enemy of travel, but it's the reality of the modern-day world.
Luckily as more and more places ease their restrictions, travel is becoming more and more available. Though, you still need to keep a few extra bits in mind.
Firstly, make sure your passports are up to date. Lockdowns made time feel unreal, so expiry dates could easily have passed by and entirely slipped your mind.
Make sure you have your vaccination cards (digital or printed) and/or proof of a negative test. Each country has a different set of rules so it's vital to research their respective guidelines before jetting off. We've witnessed many people being refused boarding because they didn't have the right test or proof of vaccination. You've been warned!
And obviously, be sure to bring along your face masks and hand sanitizer!
15. A pen!
Scratching out notes for our blog as our train whistles by the Alps. Scurrying down bullet points of a to-do list in a Parisian café. Or simply signing a receipt in a guesthouse in rural Malaysia. Heck, even stage dooring at your favorite Broadway show and having the cast sign your program!
The practicality of a pen is something we never really think about – until we're in desperate need of using one. Carry around a pack of them (or two) to make your life abundantly easier.
Especially when heading off to a new place where you may need to fill out a landing card. It will speed up your journey massively.
We love gripping a pen between our fingers. Almost as much as, well…
But in all seriousness, the world isn't all digital yet, and you may not always be able to text your way out of a situation. Make sure you pack a pen!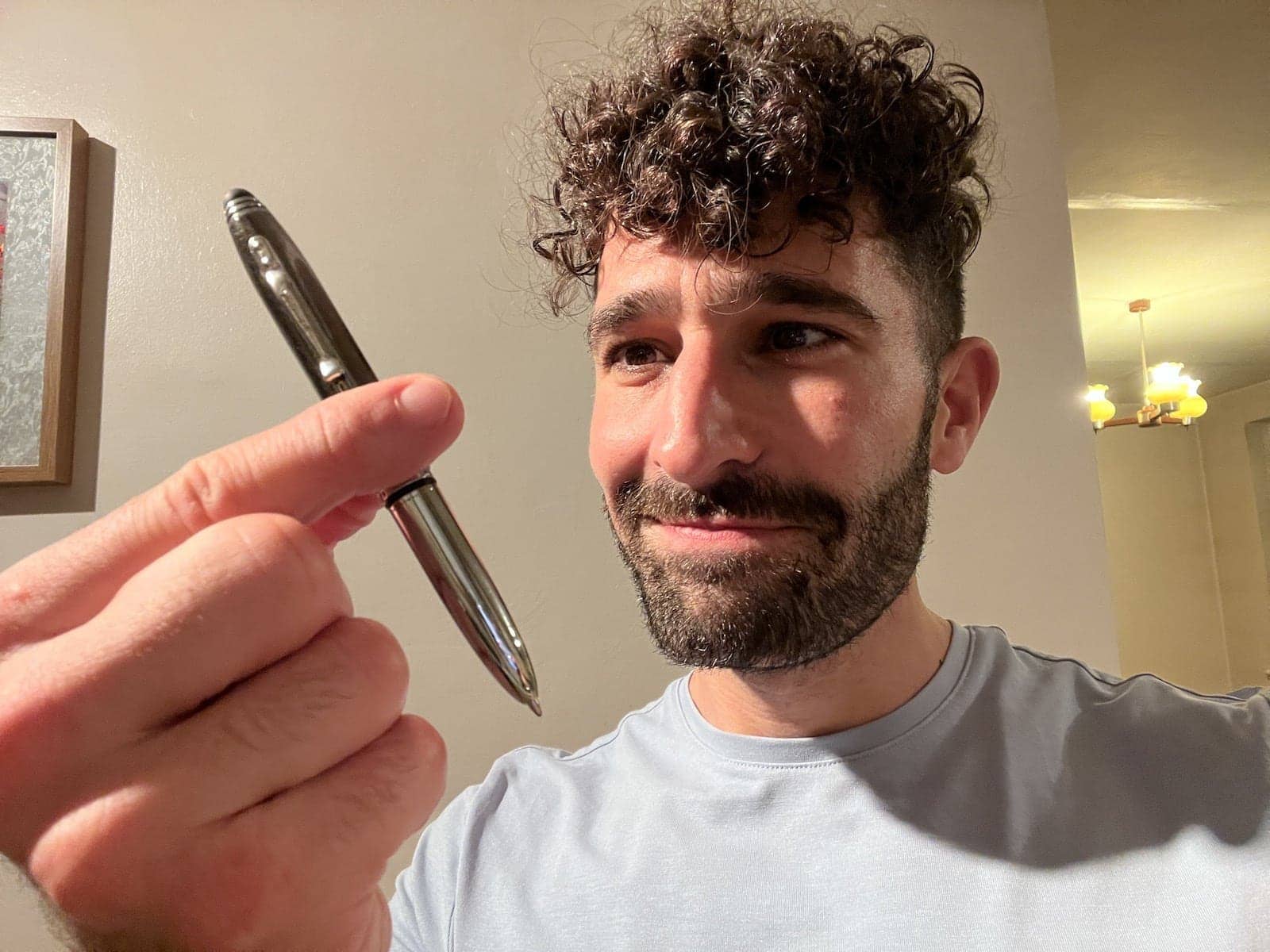 For more inspiration:
Happy travels are safe travels
We recommend you always take out reputable travel insurance before your next vacation. What happens if you suffer from illness, injury, theft, or a cancellation? Many gay travelers forget about it and regret it when something happens. Better to pay a small price and have peace of mind and not worry.