TERMS OF USE: There is a chance that some of the content on this page has changed since it was last updated. By reading this article, you consent to our Terms of Use and Disclaimer. Happy Travels!
DISCLOSURE: Some of our posts may contain affiliate links which we may receive a commission if you choose to book something through one of our links.
Our friend Aaron from Phnom Penh tells us about gay life in Cambodia and what it's like growing up gay there.
Cambodia is surprisingly gay friendly by Asia standards – and we loved it! We easily rate it as one of the most gay friendly countries in Asia.
Traveling in Cambodia as a gay couple was a joy for us. We never felt discriminated against anywhere we stayed, and also discovered a pretty big gay scene in the main cities, particularly in Phnom Penh and in Siem Reap.
Culturally, the LGBTQ community of Cambodia has a lot of visibility in society, with a small gay pride taking place in Phnom Penh every year since 2003, the Cambodian film Who Am I? in 2009 was the first to depict a lesbian couple and became a huge hit. More recently, in 2015 Cambodia got its first LGBT magazine called Q Cambodia and in June 2017, the Cambodian government introduced a new gay course in schools to teach students about LGBTI issues, sexuality, and gender – an amazing feat!
However, that's from our perspective as foreign gay tourists. What's the true reality like? In Phnom Penh, we connected with our local gay friend, Aaron, who spent his childhood living on the streets of Phnom Penh for 8 years until he managed to develop a better life for himself and his family. In this interview with Aaron, he tells us about gay life in Cambodia and what it's really like:
Hi Aaron, please introduce yourself:
Hi boys. My name is Darun Un, nickname, Aaron. I'm 36 years old, originally from Sihanoukville.
I moved to Phnom Penh with my family when I was 10 and grew up there. I have been working and living in Phnom Penh since then.
There was a period in my life when I lived on the streets because of a breakdown in family relations since my father died but with the help of the Tree Alliance (see below) I have picked up my life to become a successful businessman in the gay scene of Phnom Penh. I've had several jobs throughout my life, but what I am most proud of is managing some of the most prominent gay bars in Phnom Penh as well as doing performing the occasional drag show for my guests.
Does your family know you're gay?
Yes, I am out to all my friends and family. They are 100% ok with it. It was, however, quite the journey to get to this stage! It took a long time for everyone to come to terms with it, of course, but over time, everyone has accepted it and become extremely accepting of me.
When I came out to my mother, at first she could not bring herself to accept it and even refused to speak to me for a good 2 years! But as I said, over time, she grew to accept me and love me for who I am especially when she sees how happy and confident I have become. Today she is my #1 fan and even helps me prepare for my shows by brushing my wigs, cleaning my clothes, and giving me makeup tips! I love her so much – I'm so humbled to know that there is someone who will always be there to fight my corner in life. She is my rock!
Other members of my family had a period of getting used to it – various aunts, uncles…but over time, they've grown to love me for who I am. It has helped that we have more and more LGBTQ visibility in the media today compared to when I was growing up.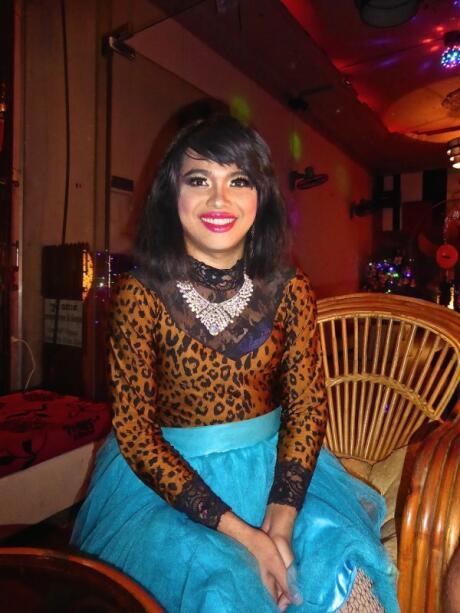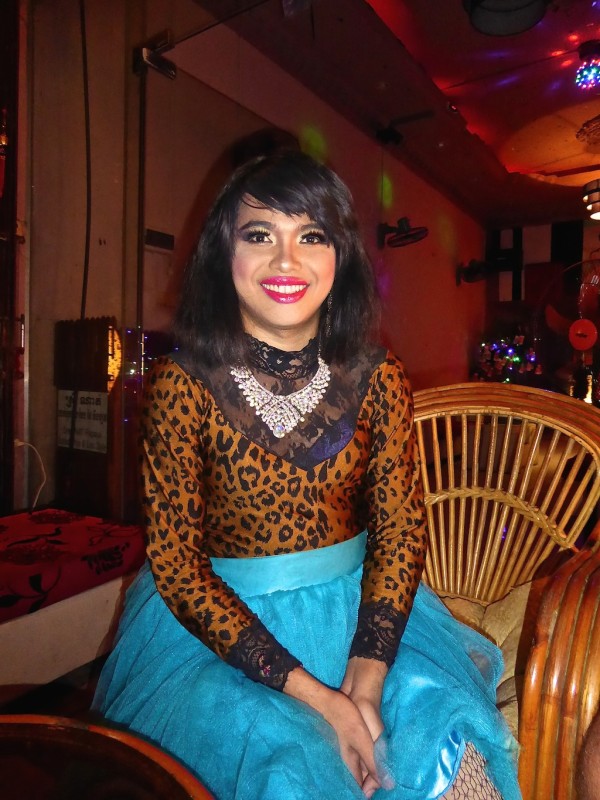 What's it like growing up gay in Cambodia?
Growing up in the 1990s, Cambodian society wasn't as accepting and tolerant as it is today. Being gay was seen as a taboo, not helped by the fact that there was no positive representation of homosexuality in the press or media. For example, there were no gay celebs, singers, actors, or other role models to show that being gay is something "normal". Instead, everything was so heteronormative – homosexuality was perceived as something of an illness.
For this reason, I didn't accept I was gay until I was in my 20s, mainly thanks to the onset of the Internet. The Internet has helped me connect with like-minded individuals from all around the world who showed me that being gay is actually not a disease, but something very normal! Coming out in my 20s was not a problem. I am proud that Cambodian society has become more accepting of homosexuality over the years. I never faced any problems from anyone and never experienced any homophobia, although I was never outwardly flamboyant or feminine acting in public.
Young kids today who browse their social media are so lucky because they are almost "decorated" with LGBTQ issues all the time – to the point where it has become a daily occurrence to them! I envy this generation. I never had this growing up! But I'm also so proud of them because it shows that the leaders of tomorrow will have a more liberal and open-minded outlook towards our LGBTQ community.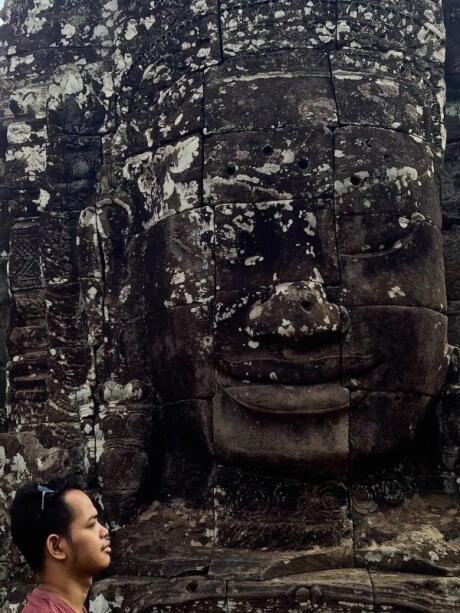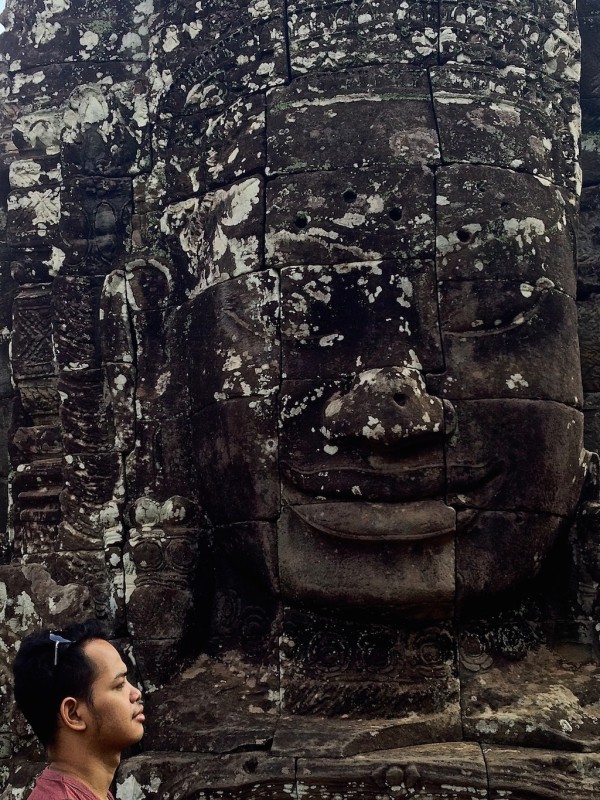 Did you ever experience any homophobia growing up?
Overall I was ok. I wasn't too girly acting growing up and came out late so I guess I never made myself an easy "gay target". Obviously, there was lots of name-calling and silly toxic masculinity-based teasing at school by the other guys when they saw how rubbish I was at things like football and other sports. But luckily I never had any issues.
I did have one friend at school who was open and very flamboyant in his behavior. As a result, he was always the target for homophobic bullying by the other boys, so any time another boy even spoke to him, the bullies would accuse us of being his lover. With hindsight, I can see how sad and silly this was, but at the time it was pretty awful for my friend. He was however sooooo popular with the girls that the other boys started to respect him over time.
How did you go from being a street kid to successful businessman in Phnom Penh?
When I was 12 years old, our house in Sihanoukville was completely destroyed by a fire and we lost everything. My parents got divorced and my mother and siblings moved to Phnom Penh. My father did not earn enough money to support us all. So reluctantly, we had to live on the streets of Phnom Penh.
When I was 13 years old, I met the guys from the NGO charity called the Tree Alliance for street kids to give them an education and basic skills to build a life and career for themselves. They have an incredible restaurant called Friends in Phnom Penh where the street kids work and make excellent food (Nomadic Boys: we second this!).
Through the schooling offered at the Tree Alliance NGO, I was able to learn to read, write and obtain the basic skills to get a job and earn money to support my family.
After 8 years of living on the streets, I had saved up enough to rent a modest flat in the suburbs of Phnom Penh. Eventually, my brother and I saved enough money to buy and open a gay bar.
If the Tree Alliance and Friends NGO didn't exist, I would not have anything. I wouldn't know where my life would have ended up. I urge everyone to please support this company. They do such an incredible job. They saved my life!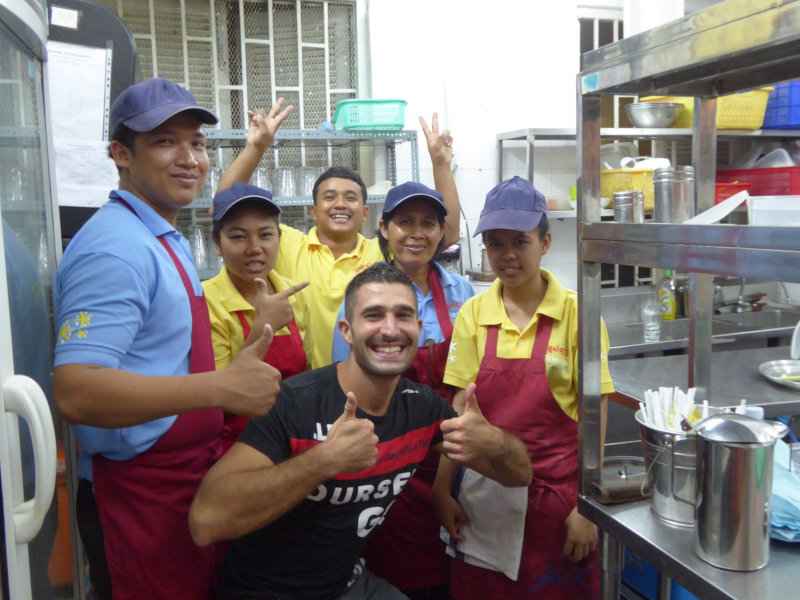 Did you ever encounter any discrimination when setting up your gay bar in Phnom Penh?
I have managed and owned several bars in Phnom Penh, both straight and gay. At no stage did we ever experience any discrimination or homophobia. We were always polite to the authorities, abiding by every requirement, and cautious never to breach any licensing laws. For this reason, we developed a very respectful reputation.
The only sorts of problems we ever faced were the usual day-to-day practical problems all bars face, such as a customer that has had too much to drink and causes noise complaints from the neighbors.
Sadly, my gay bar didn't survive the Covid recession that hit most businesses in Cambodia in 2020/2021 and we had to close down. I therefore now focus on my drag performances, which is what I love doing the most.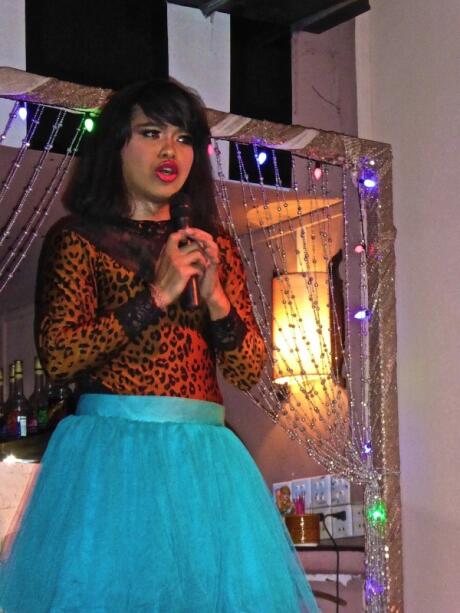 Which are the best gay bars in Phnom Penh?
We have several gay bars in Phnom Penh, most are within walking distance from each other. The best ones at the moment to check out are Blue Chilli, Toolbox, Space Hair Salon, and POC.
The Blue Chilli is my favorite gay bar in Phnom Penh as well as the oldest. It attracts a mix of both foreigners and locals. They do really fun drag shows on weekends..(I may have performed here a few times!!). The only downside is that it also attracts its fair share of "money boys" so be on your guard for this.
A more chilled gay bar to check out is Toolbox. It's super stylish, owned by the very friendly Doug from Canada. They also have drag show nights and delicious Expresso Martini cocktails! This is more the place to come with a group of friends to start the night.
The Space Hair Salon and Bar is perhaps the most famous of all the gay bars of Phnom Penh – famous for being a hair salon as well as a gay bar, and famous because it has extremely sexy staff! Oh and the puppies! They have a few super cute pups who live here and are always happy to get lots of attention from guests!
Finally, the POC (The Pride of Cambodia). This is a small but stylish gay bar in Phnom Penh, located in the Riverside neighborhood. I love coming here for the drag shows which always make me burst out laughing! The best nights to come are on Tuesdays, Fridays, and Saturdays after 10pm.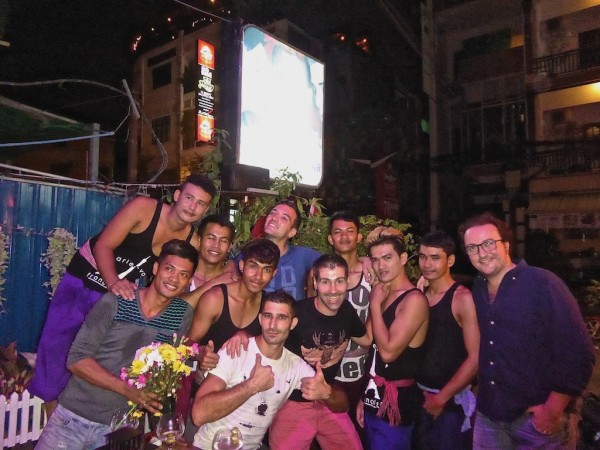 Which are your favorite gay clubs in Phnom Penh?
We have a handful of gay clubs in Phnom Penh, which change very frequently. My two favorites at the moment which I guarantee you'll love are Valentino's and Heart of Darkness.
Valentino's survived the COVID-19 pandemic by offering delicious food during lockdowns. Today they're just as remarkable as pre-pandemic and also have a gorgeous outdoor seating area – perfect for chillouts.
Heart of Darkness is actually a straight club but because it's open till 5am, it's where all the gay boys come for after-party at weekends when the gay bars close down.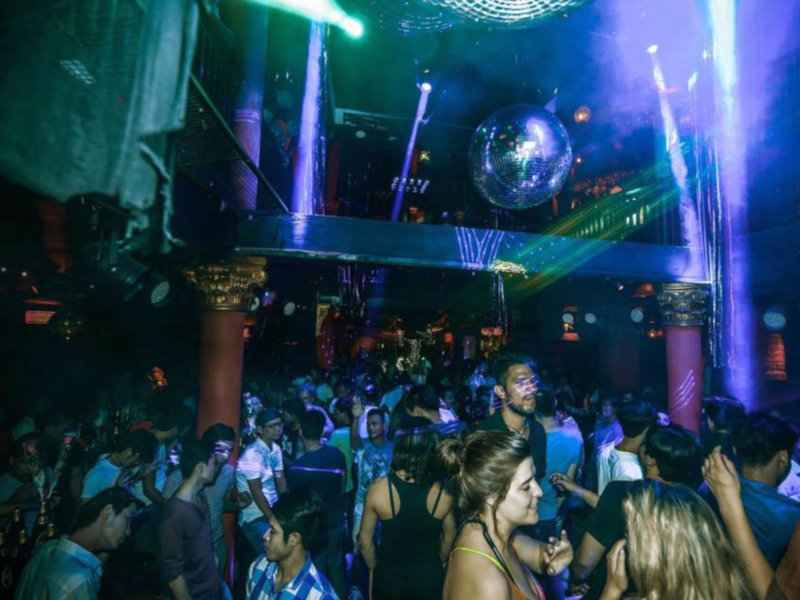 Any gay hotels in Phnom Penh you recommend?
Absolutely! In Phnom Penh, we have plenty of gay hotels like Arthur & Paul and the Rambutan.
Although even non-gay exclusive hotels in Phnom Penh welcome LGBTQ travelers. That's been my personal experience and also of friends from abroad who've visited. For more, I obviously refer you to the Nomadic Boys excellent(!) and very detailed gay guide to Phnom Penh! My absolute fav is Arthur & Paul – it's like being in a tropical gay oasis in the middle of Phnom Penh: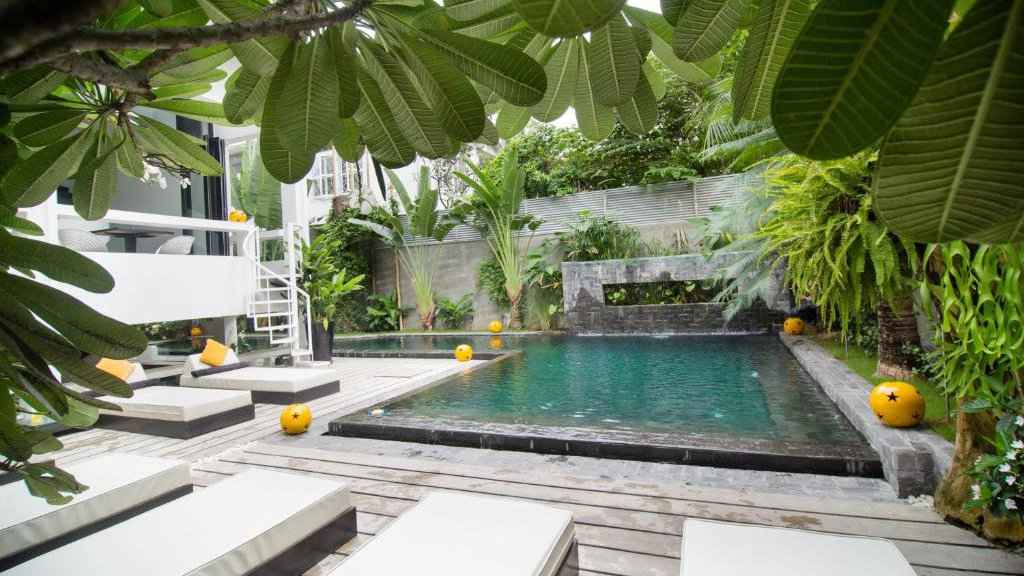 Which are some of the top places to visit for gay travelers to Cambodia?
Angkor Wat in Siem Reap is our #1 tourist attraction. It's a UNESCO World Heritage Archaeological Park – one of the most important in all Southeast Asia. It's incredible and I am so proud that we have this in my country. There is also a fun gay scene in Siem Reap to check out, which is where most travelers base themselves for visiting Angkor Wat.
The capital, Phnom Penh, where I live, is also an amazing city. We have a large LGBTQ community of locals and ex-pats, which has helped create a large and exciting gay scene here. Phnom Penh is also the place to visit the Killing Fields, where the Khmer Rouge regime tortured, killed, and buried over a million people during their awful rule from 1975-1979. It's a very somber, but important visit that I think everyone must experience.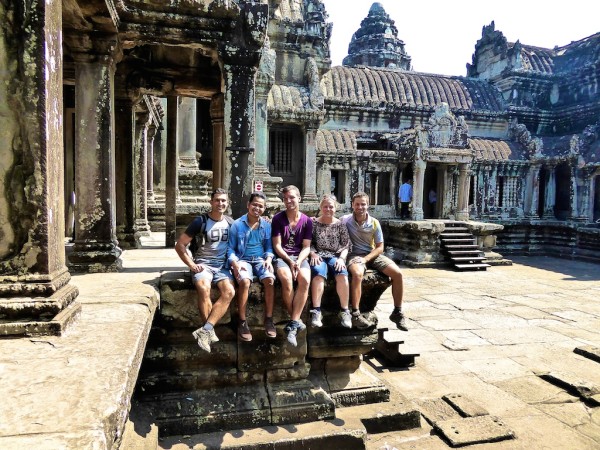 Where would you take a date for a romantic weekend in Cambodia?
Oh for sure the beaches, especially around Sihanoukville in the southwest of Cambodia, which is where I'm originally from. I love it here. It's so peaceful and the water is beautiful. It's also an underrated gem that few people know about so doesn't attract as many tourists as Siem Reap or Phnom Penh.
You can also find lots of exotic tropical islands off the coast here, like Koh Rong, mangrove jungles in the Ream National Park, and a beautiful Buddhist temple called Wat Leu, perched on top of a hill, overlooking the city below. I enjoyed seeing glimpses of Sihanoukville in your vlog about Cambodia Nomadic Boys:
Happy travels are safe travels
We recommend you always take out reputable travel insurance before your next vacation. What happens if you suffer from illness, injury, theft, or a cancellation? Many gay travelers forget about it and regret it when something happens. Better to pay a small price and have peace of mind and not worry.
---
Like this post? Pin it