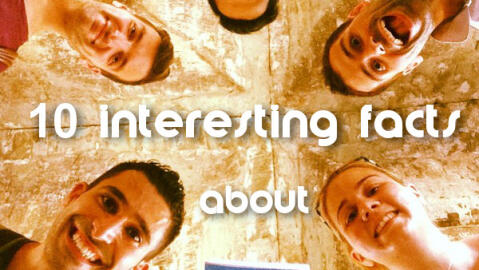 Oh darling Cambodia, how we fell in love with you!
This is one place we'd come back to in heartbeat. Highlights included Phnom Penh, Siem Reap (oh those temples!), and Sihanoukville. Cambodia is a country that offers so much in terms of nature, culture, a rich diverse southeast Asian cuisine, beaches and so much more.
This is our 10 interesting facts about Cambodia that for us summarise just how fascinating, beautiful, and incredible this country is. We hope it inspires you to fall in love with it as much as we did.
1. The (gay) Kingdom of Cambodia
We were welcomed to the "Kingdom of Cambodia" as we touched down at Phnom Penh international airport. Cambodia has a constitutional monarch as head of state, elected by the Royal Throne Council. Currently, the monarch is ex ballet dancer and unmarried 51 years old, King Norodom Sihamoni: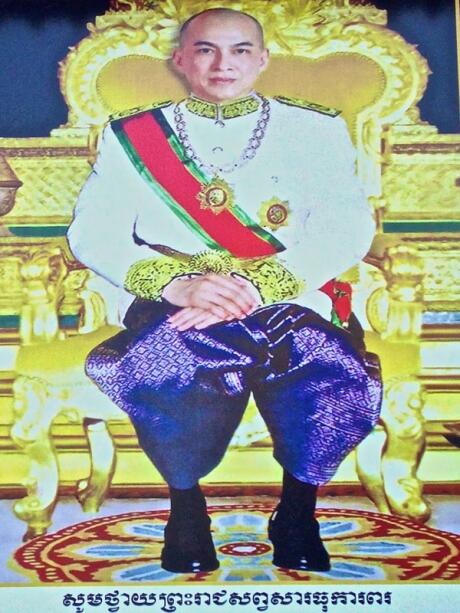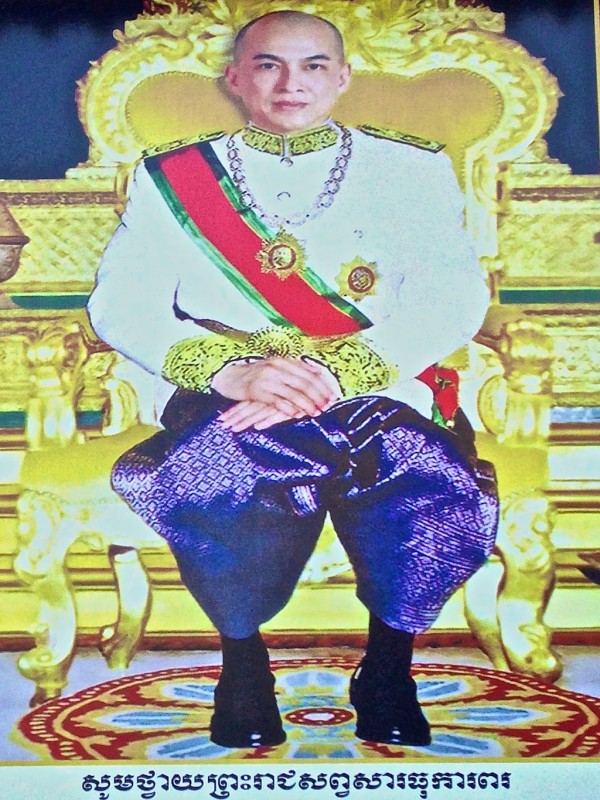 There are many well-reported rumours he's gay, especially after his mother (Queen Monineath) flinched when asked if he is likely to get married soon and exclaimed:
""Wife?" she asked. "He only feels Buddhist"
Putting gossip and rumours aside, we were pleasantly surprised by how gay friendly Cambodia is, particularly the gay scene of Phnom Penh and the gay bars of Siem Reap. And, the ex-King Norodom Sihanouk came out in support of gay marriages in Cambodia during his rule.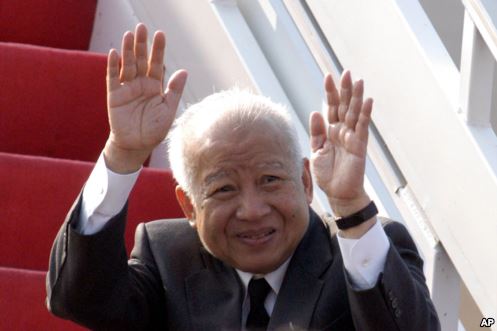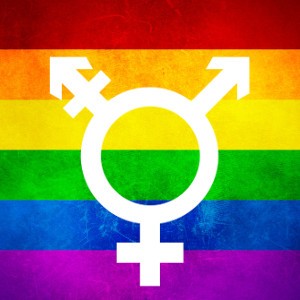 Advice for LGBTQ travellers to Cambodia
Cambodia is super gay friendly, in our opinion one of the most LGBTQ friendly places in Asia, up there with Thailand and Taiwan. We felt very secure travelling around Cambodia as a gay couple and never experienced any problems getting a double bed in hotels. This is, after all, a country that has never had any anti-gay laws in its history and as of 2018 took a big step to gay marriage by introducing the Declaration of Family Relationship for same-sex couples.
2. A new government, a new name
Cambodia has been changing its name whenever a new government came into power over the past 60 years, starting and ending with "The Kingdom of Cambodia":
The Kingdom of Cambodia: 1953-1970 (ruled by a monarchy)
The Khmer Republic: 1970-1975 (ruled by President Lon Nol's government)
Democratic Kampuchea: 1975-1979 (under Pol Pot's terrible Khmer Rouge regime)
The People's Republic of Kampuchea: 1979-1989 (under the rule of the Vietnamese sponsored government)
The State of Cambodia: 1989-1993 (under the United Nations Transitional Assembly)
The Kingdom of Cambodia: 1993-present (under the restored constitutional monarchy)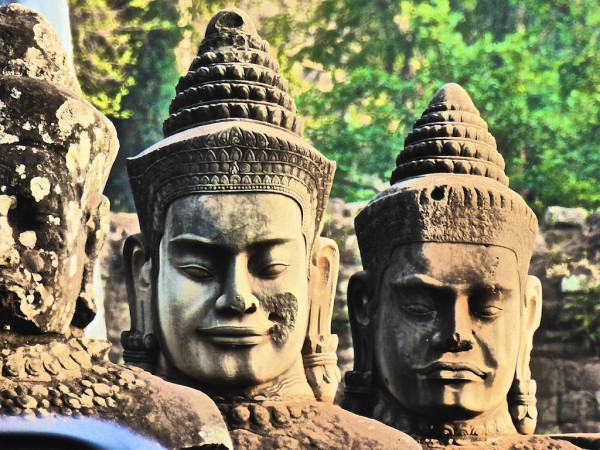 3. A young population
Quite a sombre interesting fact about Cambodia is that it has a very young population with around half of its population younger than 15 years old and a lack of people over the age of 50.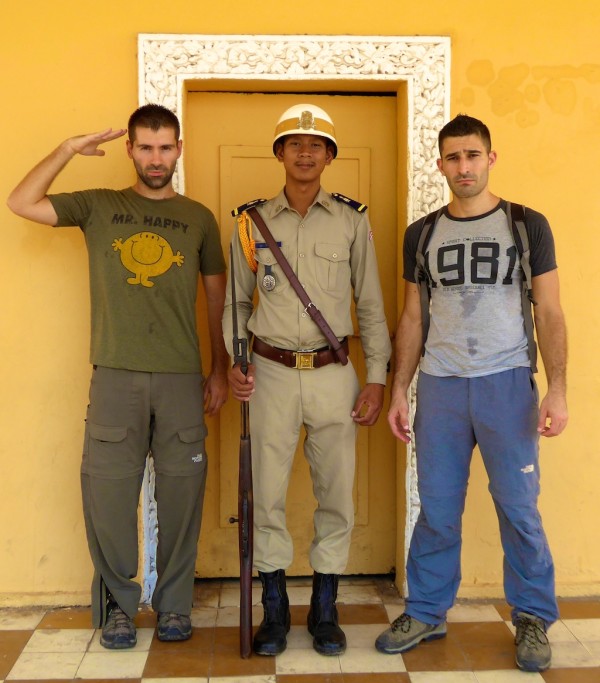 During the terrible Khmer Rouge rule under Pol Pot in 1975-79, around 2-3 million of the then 8 million population was literally battered to death: bullets were considered too expensive to use!
We visited the Killing Fields near Phnom Penh and one of the most striking and harrowing images is this tree where Khmer Rouge soldiers would quite literally bash babies and infants against before throwing them into the nearby pit:
We strongly advise all visitors to visit the Killing Fields near Phnom Penh and the nearby former school which was converted into a torture building (called S21) to get a feel for Cambodia's dark history during the Khmer Rouge years.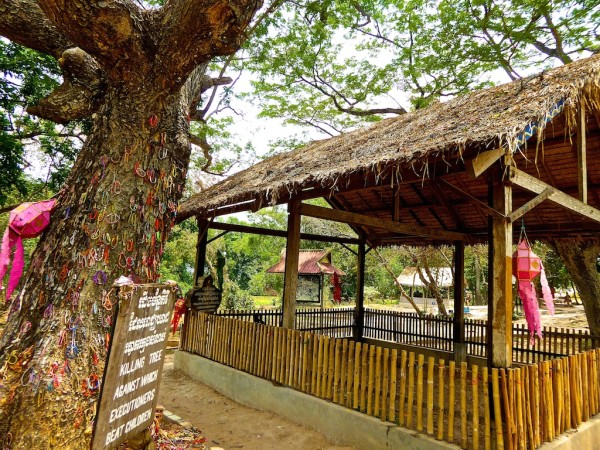 4. There has never been a McDonalds in Cambodia
Our favourite interesting fact about Cambodia is that it is one of the few countries which has never had a McDonalds, along with Ghana and Yemen.
Other countries may have had it once then kicked them out (like Iceland and Bolivia), but in Cambodia, McDonalds has never set foot!
However, they do have a Burger King, KFC and their own McDonalds equivalent called: "Lucky Burger":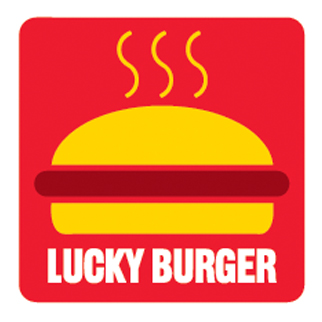 5. A world wonder: Angkor Wat
The most obvious and popular interesting fact about Cambodia is of course, Angkor Wat.
Angkor Wat is the main reason tourists flock in their numbers to Cambodia. It is the world's largest religious building and considered one of the wonders of the world.
It is of course stunning and so important that the famous Cambodian national beer is named after it: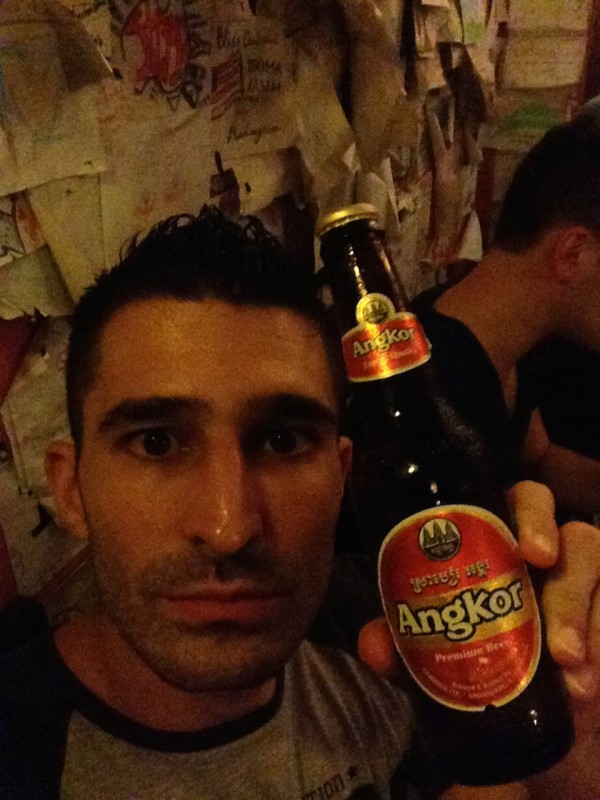 6. The only flag featuring a building
The Cambodian flag is the only flag in the world featuring a building. The building of course is the country's famous world wonder: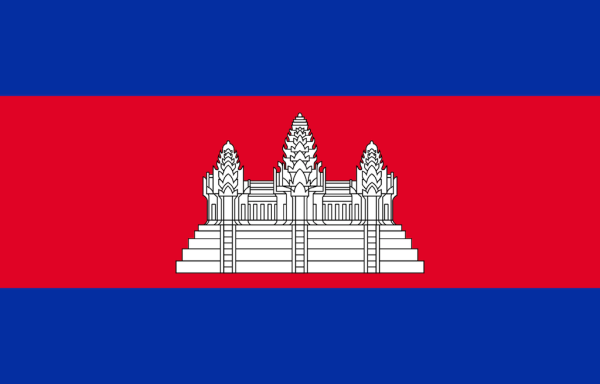 7. Birthdays are not traditionally celebrated in Cambodia
Well, they are amongst the westernised youth. But traditionally, birthdays are not celebrated in Cambodia particularly in the rural areas.
Some older people may not even know their exact birth date and only recognise their birthday season.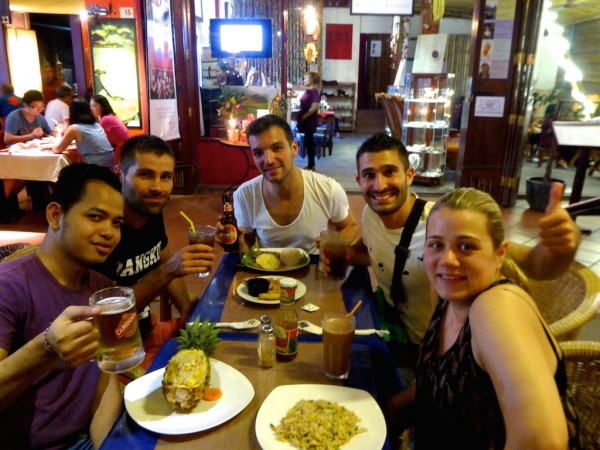 8. Very expensive funerals
The average Cambodian funeral including the costs of the cemetery comes to around $9,000. This is a lot of money in a country where the average monthly salary is less than $100. Families usually have to group together their entire life savings and sell major possession in order to fund a loved one's funeral.
The Cambodian funeral traditionally lasts over 49 days with the body preserved in the first 7. After 100 days, another prayer ceremony is typically held. This can be shortened to make it cheaper, but the longer it is done, the better for the deceased in the afterlife.
The prayers and chants at each funeral ceremony are led by the monks who essentially play the lead role.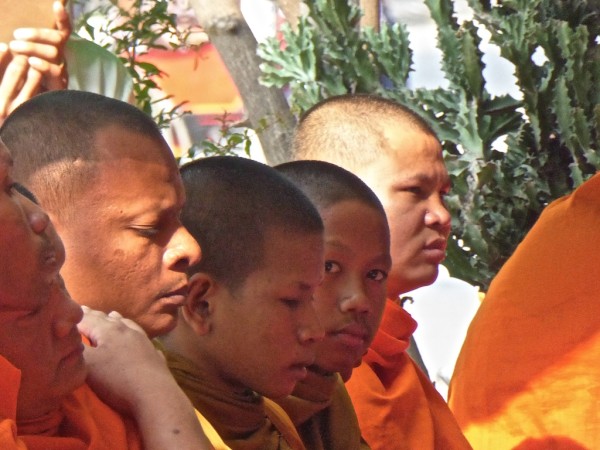 9. Crazy New Year celebrations
The Buddhist New Year is celebrated in April and is referred to as the Khmer New Year or "Chaul Chnam Thmey". It is similar to the Songkran celebrations in Thailand and Myanmar. To celebrate, people throw water on each other as well as talcum powder. This is their way of wishing each other good luck and a happy new year!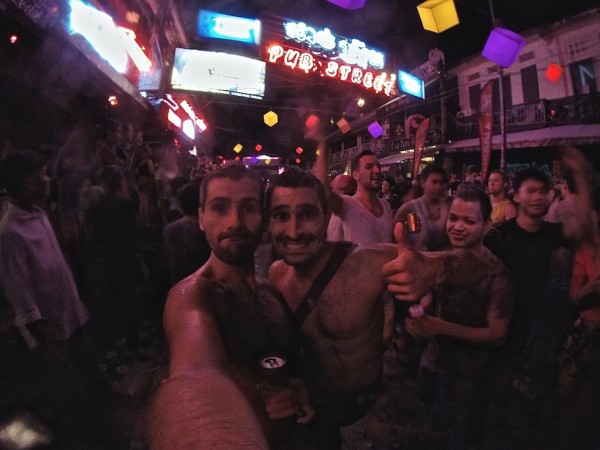 This practice has been banned in the major cities like Phnom Penh and Siem Reap. But in 2015 for the first time in over 10 years, it was allowed again in Siem Reap and by god it was crazy! Every evening we went out into Siem Reap, we returned home looking like members of the Addams Family!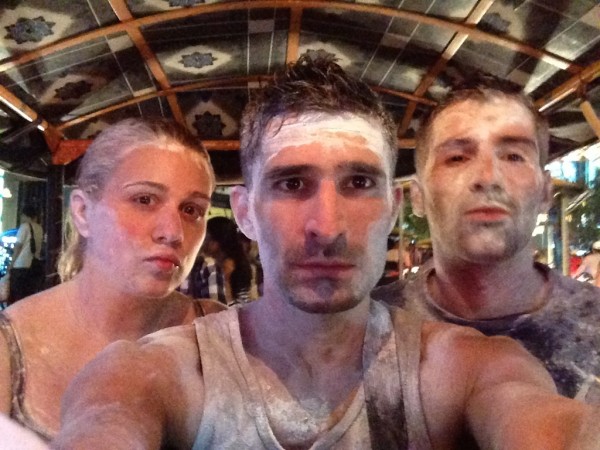 10. This rude hand gesture
If you really want to swear at someone in Cambodia but can't because it's just not audible enough, then use this hand gesture as demonstrated by our friend Aaron. But do this with caution as it is considered extremely rude: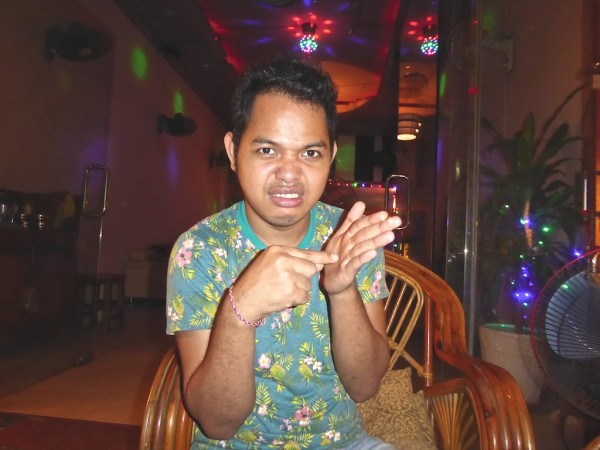 You can read more about our experiences discovering food in Cambodia, plan your trip with this Cambodia travel guide, and watch our Cambodia travel video.
Happy travels are safe travels
We recommend you always take out travel insurance before your next vacation. What happens if you suffer from illness, injury, theft or a cancellation? With travel insurance, you can have peace of mind and not worry. We love World Nomads travel insurance and have been using it for years. Their comprehensive coverage is second to none and their online claims process is very user friendly.