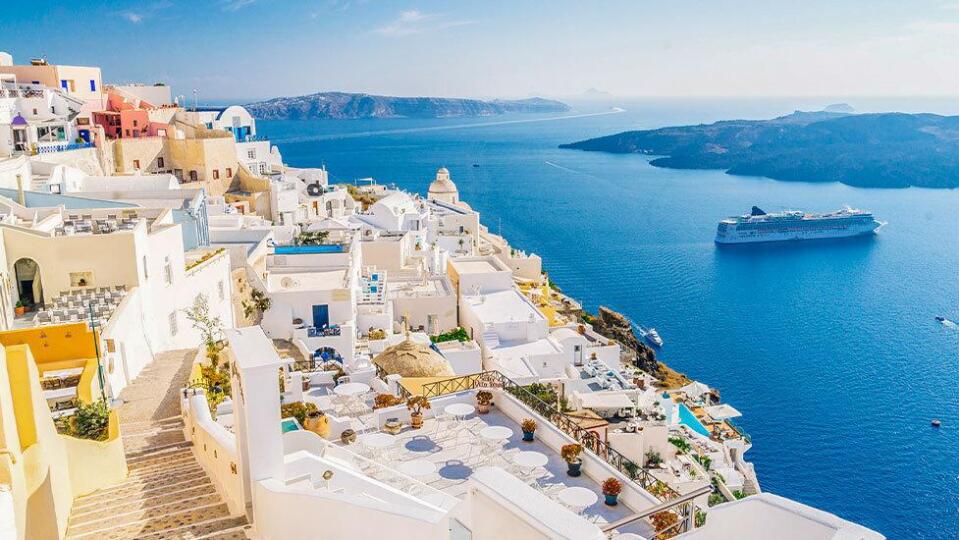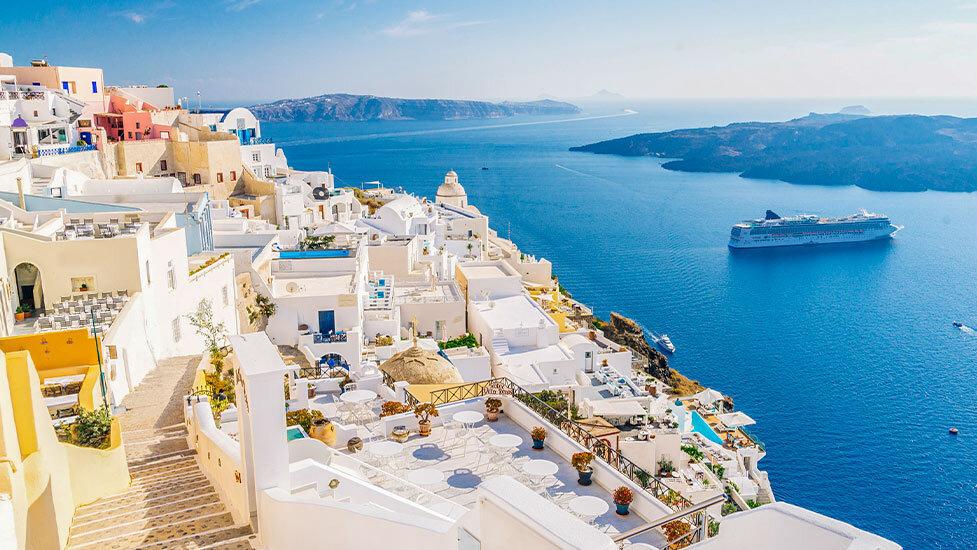 The cruise at a glance
---
Prices start from $1,699 per person
Dates: 21 August - 30 August, 2022
Huge brand-new luxury cruise ship
Room Single Share Programme available
The ultimate gay party cruise in Europe says us! This Atlantis gay cruise sails through the Mediterranean from Rome to Turkey and back, with stops on Greek and Italian islands along the way.
The Atlantis Odyssey is one big gay party on the Med with beautiful people from all over. Performances and shows are also on offer, also offered in French, German, Spanish, Italian, and Portuguese – something we've not yet seen on an international gay cruise before!
This Atlantis gay cruise takes place on Royal Caribbean's Odyssey of the Sea, the world's newest ship (debuting in 2021) with a huge variety of activities to enjoy, from swimming in the (multiple) pools to bumper cars, surfing and even skydiving (simulation) on board. There's even a bar with robot bartenders and thirteen different places to dine. Of course, there will also be plenty of Atlantis's infamous wild parties along with comedians, drag queens, singers and more performing in the lounges.
As well as the fun you'll be having onboard the ship, don't forget about the opportunities to explore the best of Europe as you go. For those who love learning about history there's Rome, of course, as well as Bodrum in Turkey with its unique Museum of Underwater Archaeology. On the Greek island of Santorini you'll be able to relax on the idyllic beaches under the sun during the day, then check out the hottest gay clubs during the overnight stop on Mykonos!
This gay cruise has a Room Share Programme available, which means that if you're traveling alone you can contact Atlantis Events ahead of time and they will pair you up with another traveler. This way you can still join the cruise without needing to pay a single supplement, and since your roomie will also be traveling solo, you'll probably become fast friends! Atlantis also organize special singles gatherings and dinners on their cruises, so you will have even more opportunities to mingle with other solo travelers.
Prices for the Atlantis Odyssey Med Cruise start from $1,699 per person:
---