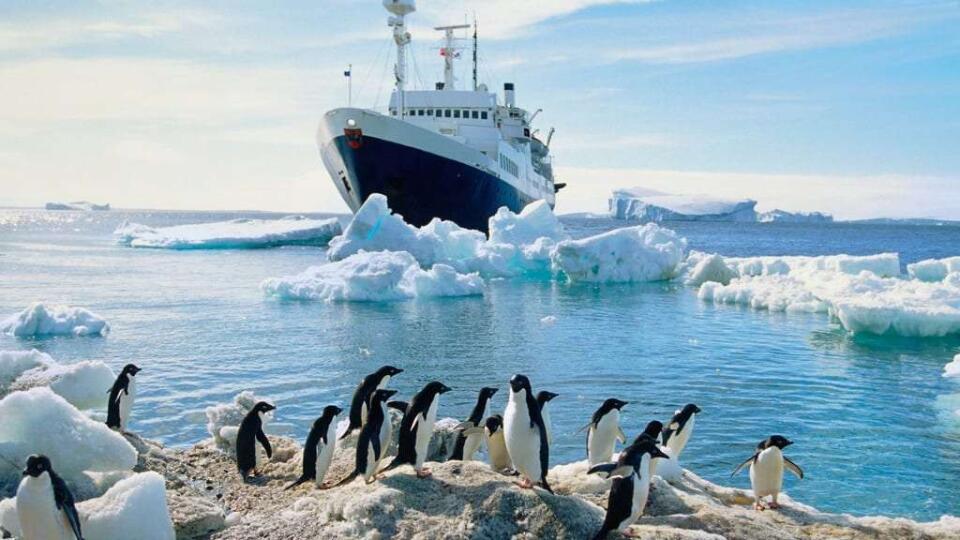 The gay cruise at a glance
---
Prices start from $16,499 per person
Dates: 28 November - 10 December, 2021
Luxurious and eco-friendly explorer cruise ship
Itinerary: Ushuaia – South Shetland Islands – Antarctic peninsula
Wrap up warm, it's time to swap the speedos and sun lotion for woolly hats and puffy coats. Who'd have thought that would ever be a thing on a gay cruise?
It all starts at the "End of the World" (don't panic, it's just the nickname for Ushuaia, Argentina). The flight from Orlando, Florida is included in the package, and you'll get time to venture around the South American city.
The first two days are spent sailing through the eerie Drake Passage to the South Shetland Islands. It's not so much the physical surroundings that are spooky, but the complete and utter silence (although, after touring the world with Seby, I can't imagine what silence even is anymore…!)
The highlight of this trip is the chance of seeing a total eclipse and no, that's not a reference to the Bonnie Tyler song, but an actual eclipse! Otherwise, enjoy the fabulous amenities of the World Navigator cruise ship, like soaking up in the heated swimming pool or hot tub. You can even pop into the ship's spa for a revitalisation of body and mind.
Half of the guests are couples, but don't let that stop you. Before you even embark on the trip, you'll be added to a Facebook group to get familiar with your fellow voyagers. Organisers also host a singles mixer event where you'll quickly become BFFs with everyone.
Prices for the Antarctica Solar Eclipse gay cruise start from $16,499 per person:
---