Vietnam is one big #foodporn with some of the best food we tried during our travels in Asia.
We spent a month eating our way from Saigon in the South to Hanoi in the North, and picked up these 10 interesting facts about Vietnam along the way.
1.

Vietnam is shaped like the letter S
Our first interesting fact about Vietnam is its shape. We love our funky shaped countries especially ones that resemble glamorous high heels (Italy).
We particularly like the shape of Vietnam because S also stands for Stefan and Sebastien ☺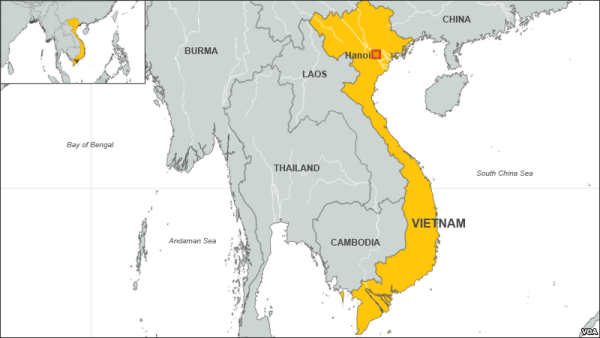 2.

Motorbike madness!!

In Vietnam, motorbikes are everywhere! According to the Ministry of Transport figures from 2013, of the 90+ million population, 37 million were registered with a motorbike and only 2 million with a car.

Owning a car is incredibly expensive because the tax is around 100-200%, so it's a luxury reserved for the very wealthy. The tax for motorbikes is far cheaper, making it a more affordable means of transportation for everyday folk.

So on your first arrival in Hanoi or Saigon, the first interesting fact you'll most like notice is that literally everything is done/carried on the motorbike.
3.

Rude Vietnamese finger gesture

An interesting and rude (!) fact is that if you want to express your contempt to someone in Vietnam, just make this finger gesture at them, demonstrated by our friend Quan: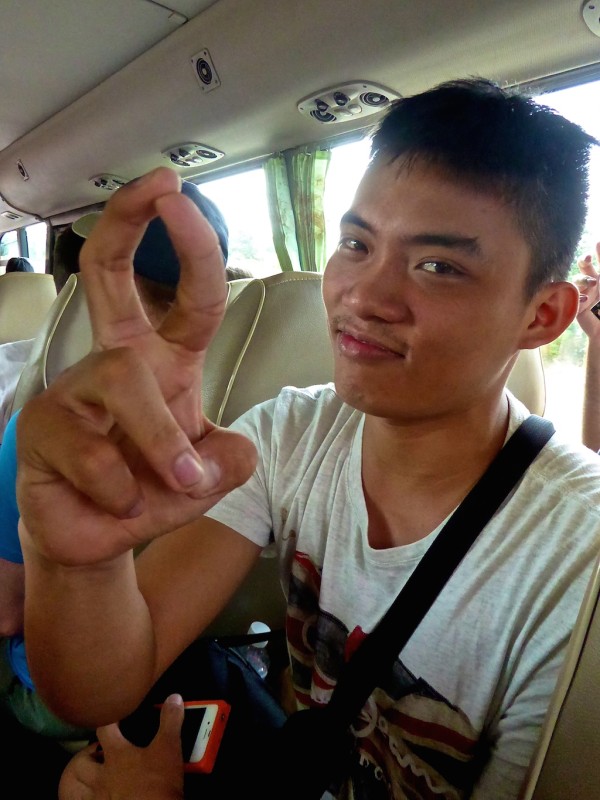 Read more about Quan in our guide to what it's like being gay in Vietnam and the gay bars of Saigon.
4.

Coffee paradise

We are coffee addicts so interesting fact #4 is our favourite: Vietnamese coffee!

Vietnam is the world's second largest coffee-producing nation after Brazil, producing 16% of the world's total coffee (Brazil's is 40%).

Coffee in Vietnam is incredibly tasty, cheap, and the iced version a refreshing drink to cool you down during the warm, humid months.
5.

Kings of the cashew nut

Vietnam is the world's largest exporter of cashew nuts, producing 37% of the global number.

The nut itself is in fact the seed that grows at the bottom of the cashew apple, a fruit rich in nutrients and containing five times the amount of Vitamin C of oranges. The cashew tree is native to Brazil, but Vietnam seems to produce far more of them.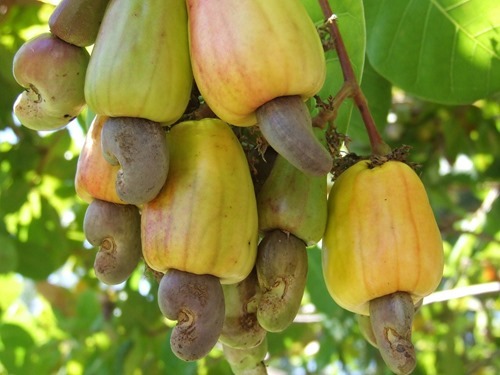 6.

Ong Tao the god of the kitchen

Vietnam is the only country we know that has its own deity for the kitchen! His name is Ong Tao and for us foodies was an interesting fact to discover.

According to legend, Ong Tao makes his appearance just before the Vietnamese New Year (Tet) festival. During this time he rushes up to heaven to give his annual report to the God of Heaven on the activities of the family. This report determines the fate of each household in the new year.

Legend also has it that he wears a robe because he forgot to do up his trousers properly before rushing off.
7.

The breast milk fruit!

The breast milk fruit was our new exotic fruit discovery in Vietnam and an interesting fact that made us giggle. It's in actual fact a juicy and sweet fruit called 'star apple' (vu sua).

It gets its nickname because as you peel it, a few white milky drops dribble out!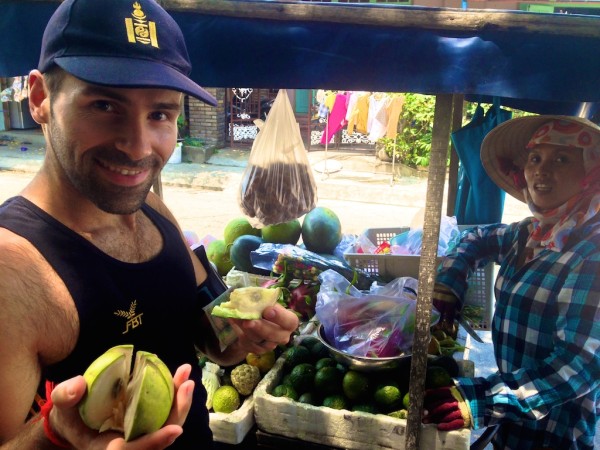 8.

White skin is considered perfection

In the West, tanned skin is usually regarded as more ideal then pale white, usually a sign a holiday, hence the popularity of tanning / sunbeds. In Asia, particularly Vietnam, the complete opposite applies.

White is considered the ideal skin colour and any form of tanned skin frowned upon because it's a sign of being a labourer working in the sun.

As a result, whitening products are big business across the country and the Vietnamese cover up as much as possible when in the sun, whether they're working the fields or at the beach!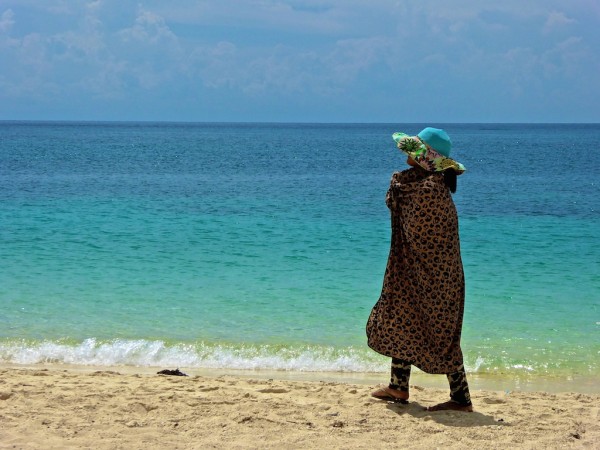 9.

The currency is called dong!

Another interesting fact that made us giggle…as soon as we found out the name of the Vietnamese currency, our childish humour took over and we wet ourselves laughing.

You can check the Urban Dictionary's more explicit meaning in English slang, but for Stefan (a currency collecting geek), the dong was another fascinating currency for his currency collection: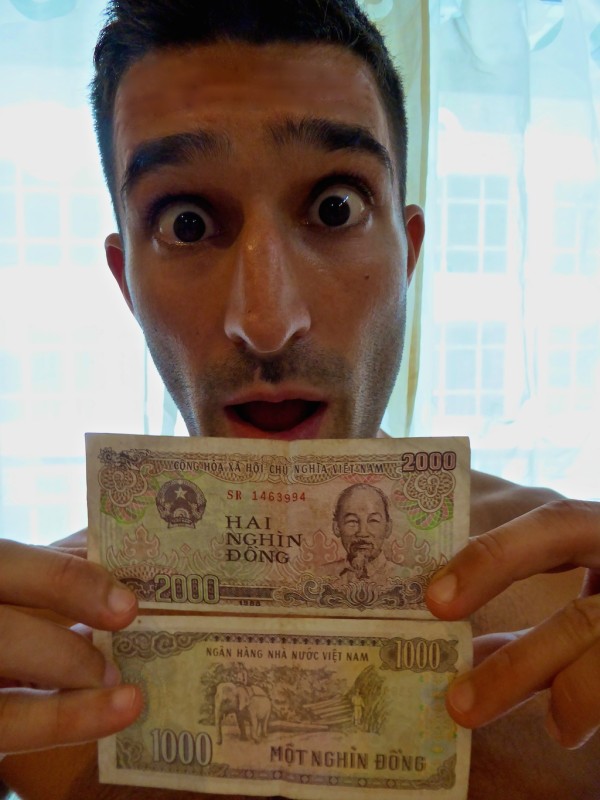 10.

Everyone is called Nguyen, even uncle Ho

Ho Chi Minh and Nguyen (pronounced "win") are the two most common names you see everywhere in Vietnam.

Nguyen is the most popular family name in Vietnam, used by around 40% of the population and is also the birth name of the famous Ho Chi Minh.

Ho Chi Minh led the fight for independence against the French and the Japanese. During the subsequent US war, he was regarded as such an important symbol of unification that in 1976, Saigon was renamed Ho Chi Minh City.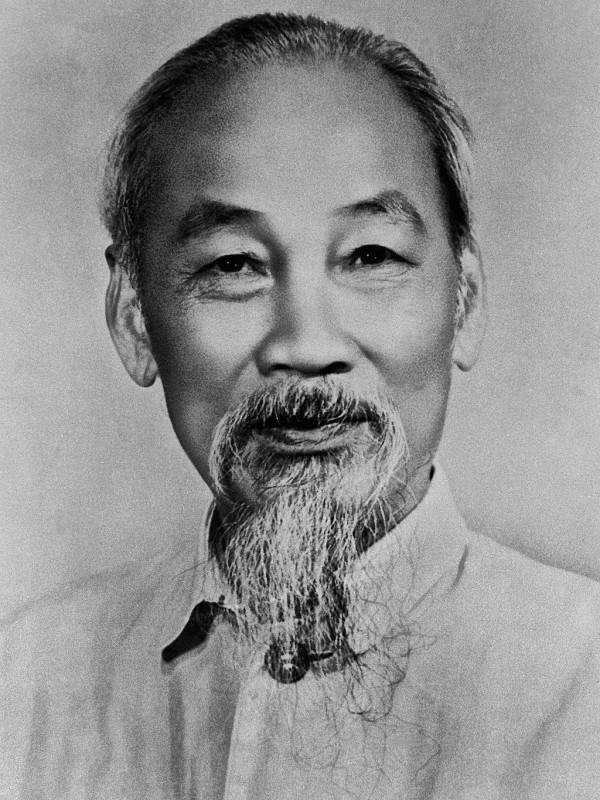 Check out out this excellent and comprehensive budget guide to backpacking in Vietnam by our buddy Will and travel with us as we made our way from Saigon up to Hanoi in our Vietnam travel video:
OUR FAVOURITE TRAVEL TIPS
⭐️ TRAVEL INSURANCE — We recommend you always take out travel insurance before your next vacation. What happens if you suffer from illness, injury, theft or a cancellation? With travel insurance, you can have peace of mind and not worry. We love World Nomads travel insurance and have been using it for years. Their comprehensive coverage is second to none and their online claims process is very user friendly.
⭐️ SAFETY & SECURITY — All travelers can sometimes encounter danger when traveling. CloseCircle is your "virtual body guard" mobile app which provides security alerts and support wherever you are in the world. They have a 24/7 emergency response team monitoring their users who will contact you immediately if the SOS swipe button is activated. Support can include anything from practical advice, to free evacuation from areas with extreme weather or security risks. You can read more about CloseCircle in our article about how to stay safe whilst traveling.
⭐️ ONLINE ANONYMITY — A VPN (Virtual Private Network) is a must in many countries: it allows you to surf anonymously and maintain your privacy whilst traveling. You'll particularly need it in countries where dating apps are blocked by the government. We recommend ExpressVPN, a reliable and cost effective service which we used and loved during our travels.
⭐️ HOTELS or APARTMENTS — When we plan a trip, we always look for the best hotel deals. We love Booking.com because not only do they have a comprehensive listing of accommodation options, they also offer the best prices. Added bonus: they provide 24/7 support and free cancellation for most listings.
⭐️ SIGHTSEEING and ADVENTURES — When we travel somewhere, we like to seek out the best experiences, whether it is cooking with locals in Bangkok, hiking on a glacier in Patagonia, or going on a wildlife safari in Sri Lanka. Our favorite place to look is GetYourGuide because they have over 30,000 highly rated activities, a user-friendly booking process with free cancellation and a 24 hour customer support.
This article contains affiliate links. If you click on them, we may receive compensation which keeps our website alive and helps us bring you to more destinations.