Russia: how much does it cost to travel on the Tran Siberian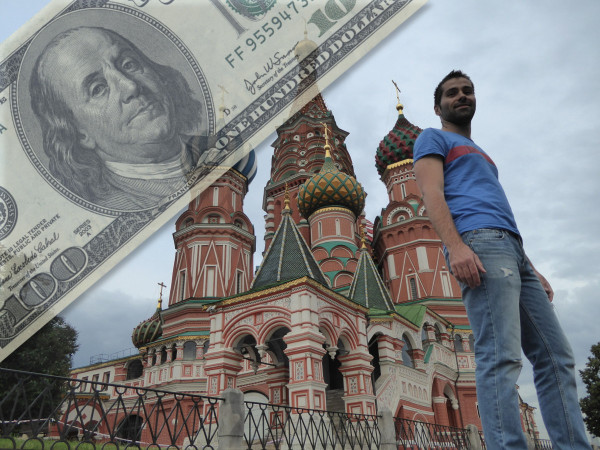 Russia was the second country we visited on our travels from 6 June to 2 July 2014, where we started our Trans Siberian railway adventure into Asia.
we spent 27 days and each spent £1,125 / $1,742
this works out to a per person daily average of:  £42 / $64
the exchange rate was:  £1 = 60 rubles / $1 = 34 rubles
This is the breakdown of our Russia travel costs: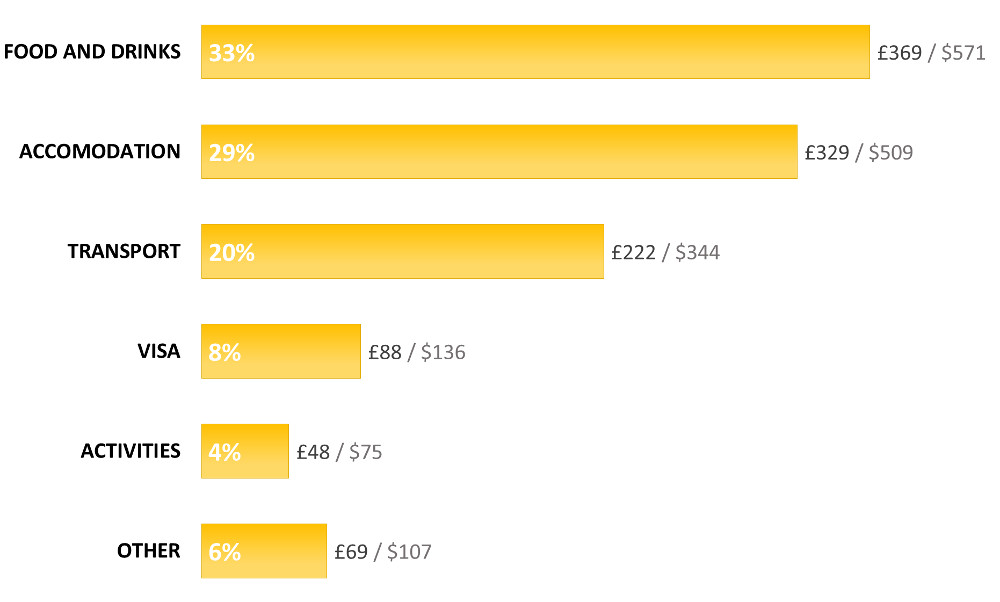 The Russia travel costs shown here include all our Trans Siberian related travel including our train from beautiful St Petersburg and our final bus from Ulan Ude to Ulan Bator in Mongolia.
The transport out of Russia to Mongolia is included, but the transport in is in our Latvia costs.
Accommodation costs in Russia
we spent £329.27 for 21 nights
our per person average was £15 per day
we stayed in guesthouses or private hostels rooms, but expensive Moscow was the only place we stayed in a dorm (at the well located Faro Hostel) because it was the cheapest option
most expensive night: St Petersburg cost £16/$24 each a night
cheapest night: Yekateringburg cost £12/$18 each a night
our favourite place: Nikita's homestead on Olkhon island at Lake Baikal.
Transport costs including the Trans Siberian
We split up the Trans Siberian to break down the long journey and travelled in 3rd class ("platskart"). We booked our train tickets ourselves online on the Russian Railways website avoiding expensive agency commissions.
We took the bus from Ulan Ude to Ulan Bator instead of the train because it is a lot cheaper and quicker then the train.
This is a full breakdown of our transport costs in Russia, including Trans Siberian related travel:
train (over night) St Petersburg to Moscow (8 hours): £37 / $56
train Moscow to Yekaterinburg (26 hours): £41 / $62
train Yekaterinburg to Irkutsk (48 hours): £75 / $114
train Irkutsk to Ulan Ude (8 hours): £19 / $28
bus Ulan Ude to Ulan Bator (12 hours): £23 / $35
other costs (Taxi, Metro, public buses): £27/ $49
total travel costs per person:  £222 / $344
average travel costs per day: £8.20 / $12.80
Food and drinks costs in Russia
we each spent a total £369 / $568 in our 27 days in Russia
we spent an average of £13.50 per person per day
we always eat healthy and avoid all cheap junk food and instant noodles, which sometimes increased the food budget (especially for Stefan who eats more than Sebastien)
we bought our own food whenever we could to cook in hostel kitchens and we rarely drank a lot of alcohol
Activities and sightseeing costs in Russia
Our activities in Russia mainly included cooking classes, museum entrances and entrance fees to sites like the Kremlin as well as outdoor activities like bike rentals.
most expensive activity: entrance fee to Peterhof palace per person = £12 / $18
cheapest activity: cooking class on Olkhon island per person = £6 / $9
Other expenses in Russia
This is our catch all heading for items like laundry, SIM cards and ATM commission charges.
This heading also includes adding unused Rubles to Stefan's currency collection and Stefan losing some money on the Moscow metro (twice!).
What we did not include
In our Russia travel costs, we did not include our journey in from the UK because this will inevitably vary per person:
we initially flew from London to Riga with Ryanair, paying £58 each
we then took the over night Eurolines bus from Riga to St Petersburg, which cost £18 each
Life lessons learnt with hindsight
Travelling on the Trans Siberian is not as expensive as you might think if you book all tickets yourself online (cutting out all agency commissions).
Stefan should not be in charge of the wallet after losing former wallet in the Moscow metro (twice!).
For more budget inspiration, check out The World Pursuit's excellent post about how much it costs to travel the world.
Watch our Trans Siberian travel video and enjoy our time in Riga and train travels through Russia: