Russia: life on board the trans siberian train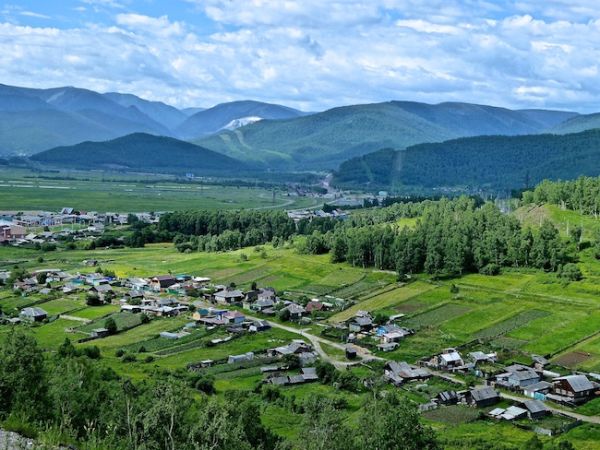 Travelling on the Trans Siberian train through Russia was always a life long ambition of ours. We began our big trip in Asia on this long journey.
The Trans Siberian in full from Moscow to Vladivostok takes 8 days, covering 5,772 miles. You can of course break this up by stopping over at the different cities along the way. Most travellers, like us, branch off when the train reaches the very scenic Lake Baikal and take the journey through Mongolia to Beijing.
Our Trans Siberian adventure started at Moscow's Kazanskaia train station on 17th June 2014 at 13:10. Timing is important because this mammoth journey spans 7 time zones, so to avoid any confusion, all train times are calculated from Moscow's time.
The first leg of our Trans Siberian adventure was from Moscow to Yekaterinburg (26 hours).  After two nights stop over in Yekaterinburg, we took the train to Irkutsk (57 hours).
This is our photo summary of our Trans Siberian adventures in June 2014 from Moscow to Irkutsk.
Waiting to board the Trans Siberian
At Moscow's Kazanskaia train platform we waited along with the other Russians to board the train and make the long trek:
Each carriage has its own assigned Provodnitsa who is responsible for everyone in their assigned carriage.
The provodnitsas will check tickets, make sure the carriage is kept clean and cheekily sell you vodka (drinking on board is theoretically illegal).
These ladies are fierce and not to be messed with!
Life on board the train
We travelled in 3rd class ("platzkart"), which is like staying in a large 50 bed dorm room:
Second class ("kupe") carriages consist of around eight 4-berth compartments. The far more expensive first class compartments are similar except each compartment is made for just two people.
We found 3rd class to be the more sociable option as well as better for our budgets.
Third class also meant we were travelling with mainly locals:
However, our fellow Russian travellers spoke little or no English and our Russian is extremely limited.  This language barrier made it a little difficult to communicate with most of our fellow travellers.
At each end of the carriage there is a samovar of endless hot water.
We quickly learnt from other savvy travellers that bringing on board your own sachets of porridge, soups, coffee and teas made the journey much smoother.
We avoided the awful and unhealthy instant noodles (very popular on board) and instead pre-bought lots of fruits, nuts, bread, and for salads: tomatoes, cucumbers, salt, pepper, olive oil, and prepared around x12 boiled eggs for a protein source.
On board you are immobile for a few days so your body's food requirement is less than it would be, so we were conscious to keep our meals as healthy as possible.
Travelling in 3rd class did take its toll on us after a while.
The lack of air conditioning in a carriage where people had not washed for days and refused to open the window (despite it being 30 degrees celsius outside) meant that it STANK!
Stop overs from the long journey
Most travellers on the Trans Siberian made a few stops along the way to cut the long journey up.
We made two stop overs, the first at Yekaterinburg for two nights, the second at Irkutsk for a visit to the beautiful Lake Baikal for a week.
Our longest stretch on the train was from Yekaterinburg to Irkutsk, totalling: 56 hours.
Other shorter stops made for fun quick walkabouts around the train platforms, in particular at Omsk station:
Looking dishevelled after 3 days without a shower or a proper night's sleep:
Fellow passengers on board the Trans Siberian
We met some interesting characters along the way:
At each platform there would commonly be a swarm of local babushkas selling their home made produce:
The Siberian Landscape
The Siberian landscape is mainly a vast never ending stretch of taiga going on for days and days:
We were however fortunate to see some beautiful sunset including this one:
After our stop over at Irkutsk for Lake Baikal for a week, the landscape started to dramatically change:
Read more about our adventures in the gorgeous Lake Baikal. We put together our guide of the costs to travel on the Trans Siberian. For more train inspiration check out these 5 scenic train adventures. Also the question we're always asked, "is Russia safe for gay travellers" – an article summarising our thoughts about this.